It rolls off the tongue as December churns toward January. We say it to friends and extended family on the phone or on Zoom or from behind a mask six feet away.
"Have a Merry Christmas."
Historically, it has been a given. This year, it's a goal.
Merry? In 2020? Are we allowed "merry" in a year of misery?
It seems an odd fit, like perfume on a pig. Yet, here we are, tasked with finding "Ho, ho, ho!" after months of "No, no, no!" None of it is easy, from how we do it to where and with whom. What matters is we do it … in our own way and the best we can.
"Merry" may be aiming high, but we have to try, don't we? Christmas is the celebration of the birth of Christ, a day of faith and hope. When have we needed faith and hope more than in the clutches of a pandemic?
At our house, there are the usual Christmas trappings: a tree with ornaments, strands of lights on bushes outside, red and green flood lights on either side of the garage, a wreath on the front door, two in the living room.
Yet, as with most things in 2020, there have been adjustments. Most notable is a tub on the front porch. It exists because of COVID-19 and our reluctance to shop in potentially crowded stores. That's not an indictment of those who do, merely a personal choice.
Why the tub? Nearly all of our shopping has been done online. It has meant multiple deliveries and long hours for those who bring packages. In appreciation of their efforts, my wife converted a summer flower container into a COVID Christmas "treat" tub.
Inside are bottles of water and soda, along with small bags of chips. On the outside, it reads: "To all of those who make a delivery here: All day you're busy with deadlines to meet, so please pick out a much deserved treat. A sincere thank you for all that you do and have a great day from us to you!"
It may not make delivery folks "merry," but hopefully brightens their day in a strange and challenging holiday season. When a package arrives and a bag of chips and/or a drink is missing, it seems a tiny bit of cheer has been spread.
There has been so little cheer in 2020, a year of division, derision, death and despair. Lives and livelihoods have been lost to an unrelenting virus. Safety and survival to some has been seen as silliness and overreaction by others. Racial/social injustices have been captured on video for all to see. Everything and everyone has been politicized, so much that wearing or not wearing a mask becomes a political statement.
In sports, you call a timeout when your team needs to settle down, take a deep breath, gather itself. Maybe Christmas can be our timeout.
Maybe it can calm the waters of resentment and rage, if only for a day. Maybe this celebration of birth can be a rebirth of cooperation, civility and understanding. Perhaps it can be a reminder that U.S. stands for United States, not Us vs. Us.
Even a COVID Christmas offers family (in limited numbers), love, gifts and wise men, the wiser the better. It provides faith and hope in the face of fear and uncertainty.
So yes, have a Merry Christmas.
Or, how about this? Try your best to have a Merry Christmas.
And in 2020, it's all anyone can ask.
---
🎅🏻 16 photos of Bloomington's Christmas parade from the archives
Santa Claus Arrives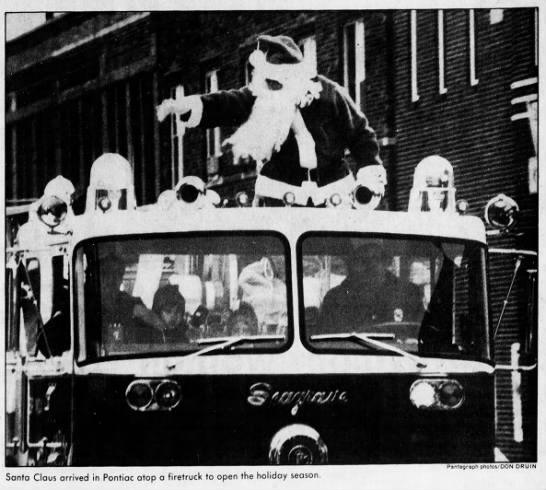 Heyworth band parade schedule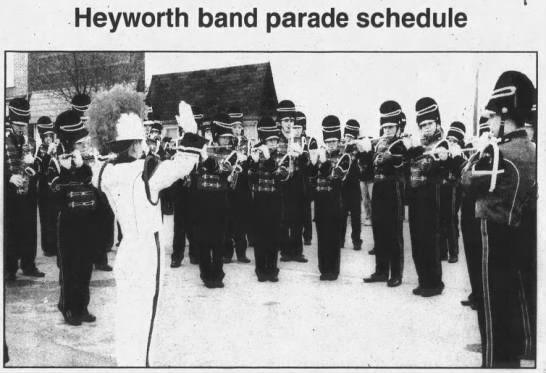 The Living Window vignettes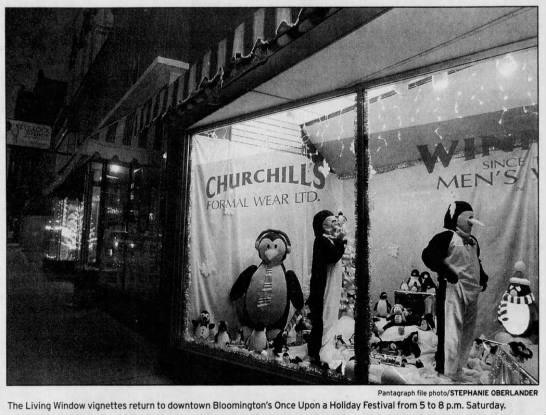 2017 Christmas Parade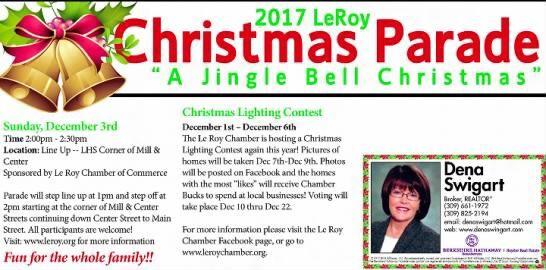 Christmas parades kick off holiday season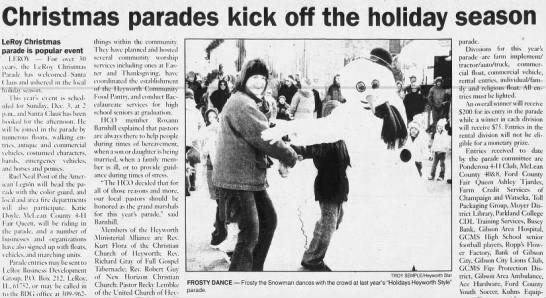 Keeping the jolly old elf busy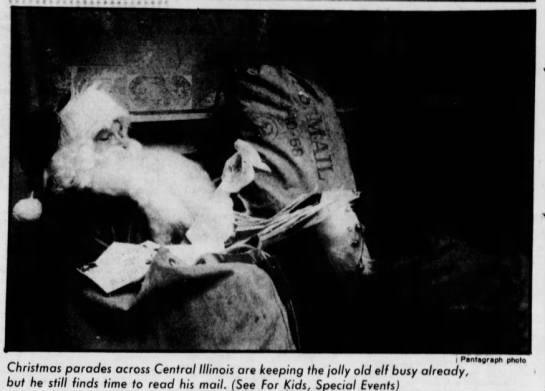 To be honored at Christmas Parade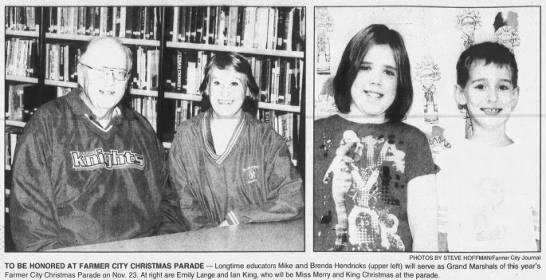 Holiday parades

Watching last year's Christmas Parade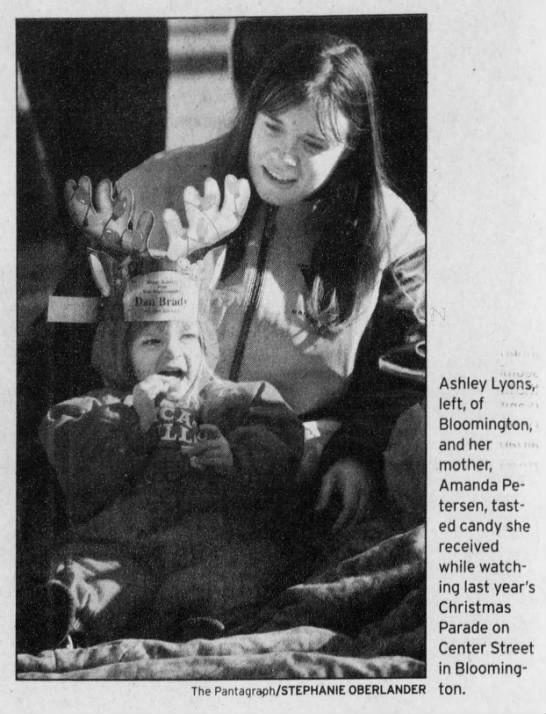 Three angels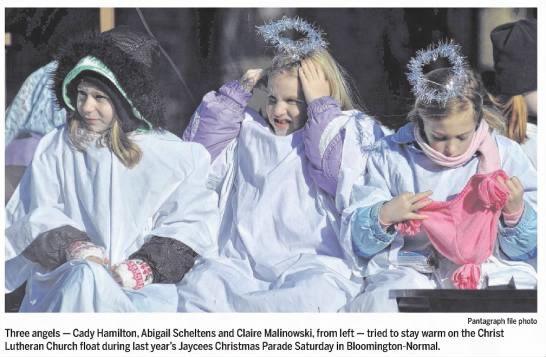 Part of parade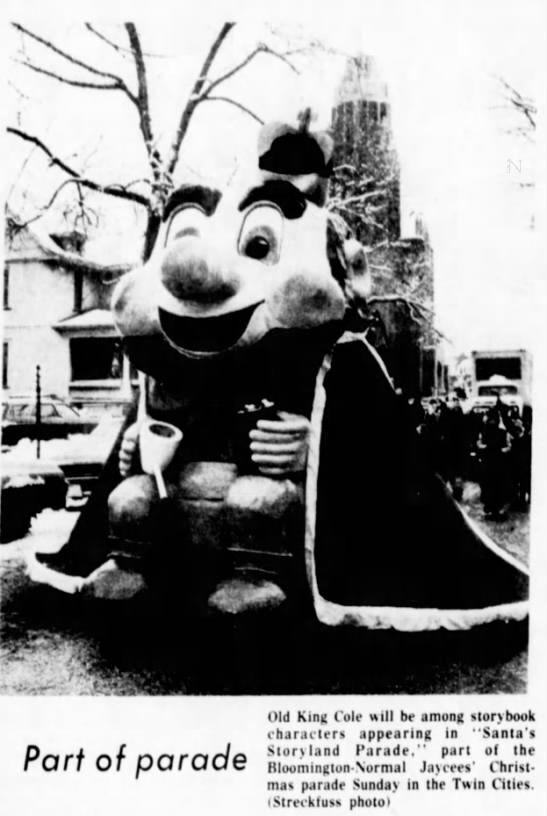 Once Upon a Holiday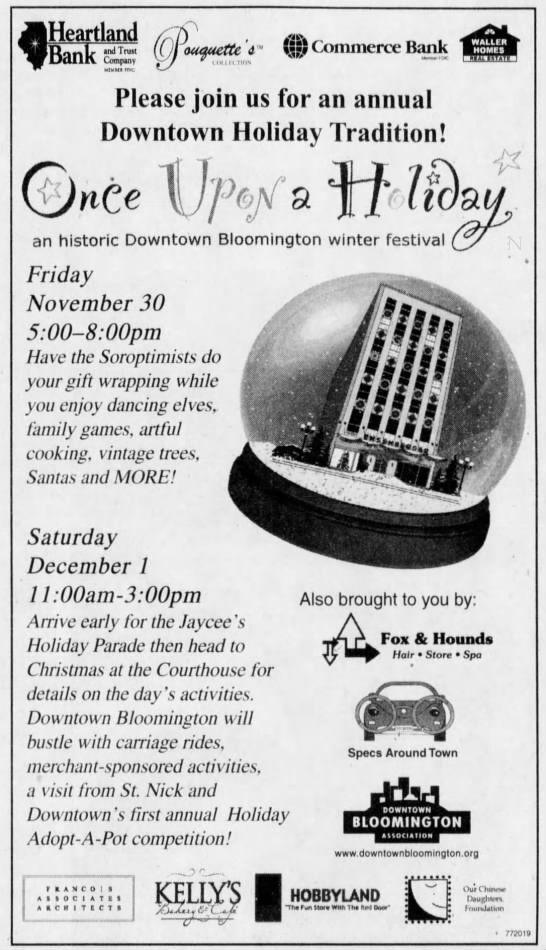 Election as queen of the Christmas parade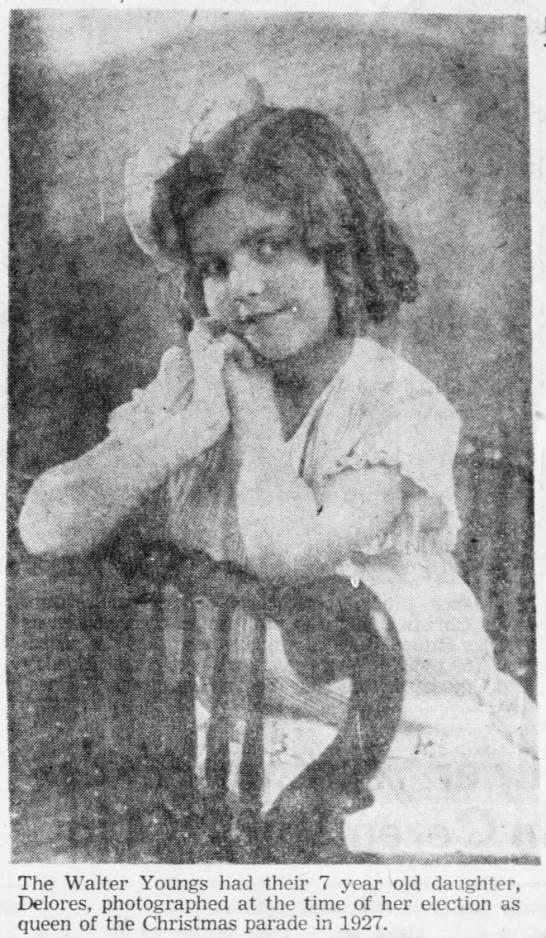 Walking with a pair of dogs
Horses march in the Christmas Parade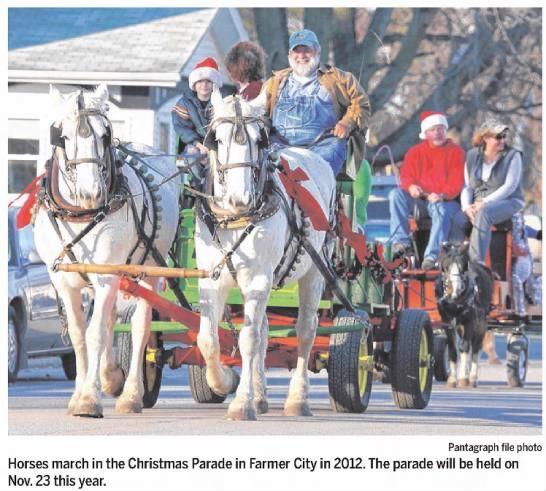 Getting a good look at Santa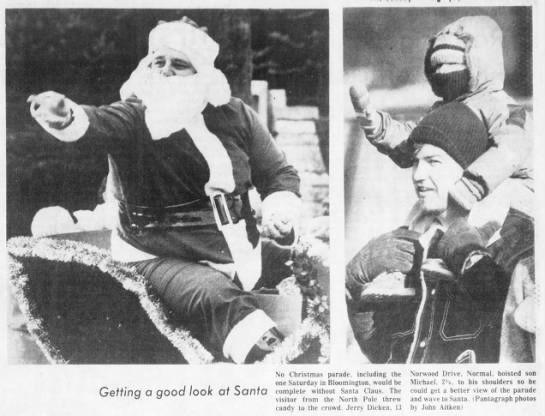 Follow Randy Kindred on Twitter: pg_kindred