BLOOMINGTON — The Federal Prospects Hockey League has scheduled a news conference for Wednesday at Grossinger Motors Arena that will include the league's commissioner and "the ownership group of the new Bloomington team," according to a press release Tuesday.
Among the announcements will be a partnership between the league and Grossinger Motors Arena for three neutral site regular-season games to be played at the downtown Bloomington arena during the current season between January and March 2020.
However, Hannah Shea, director of marketing for Grossinger Motors Arena, said the news conference is about "more than three games."
"It will be a longer term partnership," she said.
"It is a partnership that is inclusive of those three games. Those will be played as part of the current season. But a (longer) partnership is part of that."
The Federal Prospects Hockey League — known as "The FED" — is entering its 10th season and includes 10 teams from eight states, from New York to Georgia and Connecticut to Illinois.
Danville is the closest franchise to Bloomington and is part of the Western Division with Port Huron, Columbus, Battle Creek and Carolina. The Eastern Division is made up of Elmira, Danbury, Mentor (Ohio), Delaware and Watertown.
Shea said details of the partnership  will be announced Wednesday with Commissioner Don Kirnan on hand.
If it includes a Bloomington franchise, it likely would begin play in the 2020-21 season.
Bloomington has been without a team since the Central Illinois Flying Aces pulled out of the United States Hockey League, a tier-1 amateur league, following the 2018-19 season.
Grossinger Motors Arena (formerly U.S. Cellular Coliseum) has had a number of hockey teams in various leagues over the years.
Included were the Prairie Thunder, the Blaze, the Thunder and the Central Illinois Flying Aces. Among the leagues have been the Central Hockey League, Southern Professional Hockey League and most recently the USHL.
Photos: Central Illinois Flying Aces camp kicks off
060118-blm-spt-5camp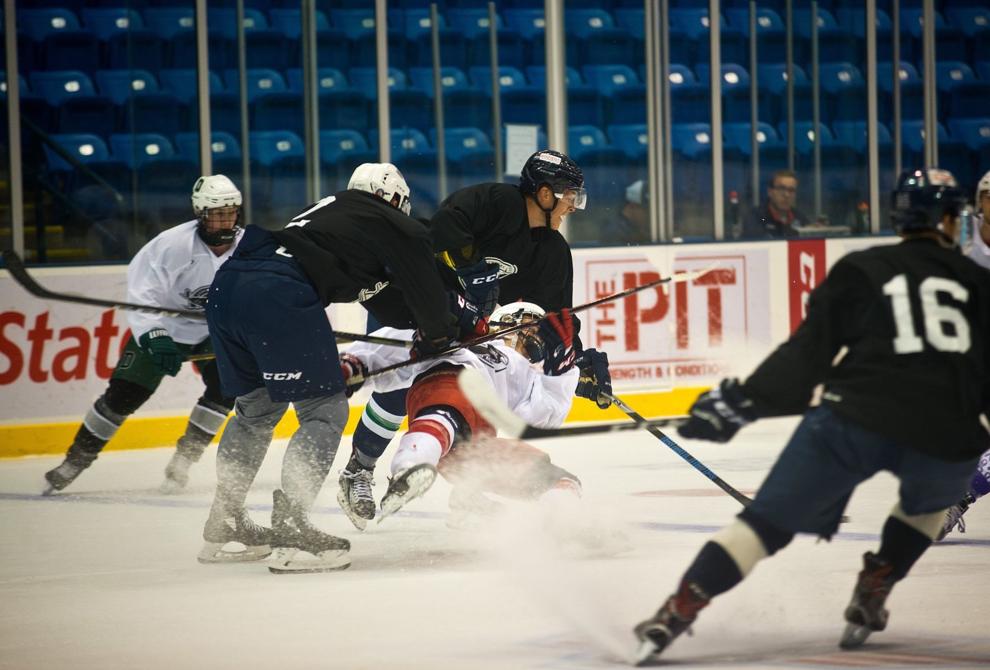 060118-blm-spt-6camp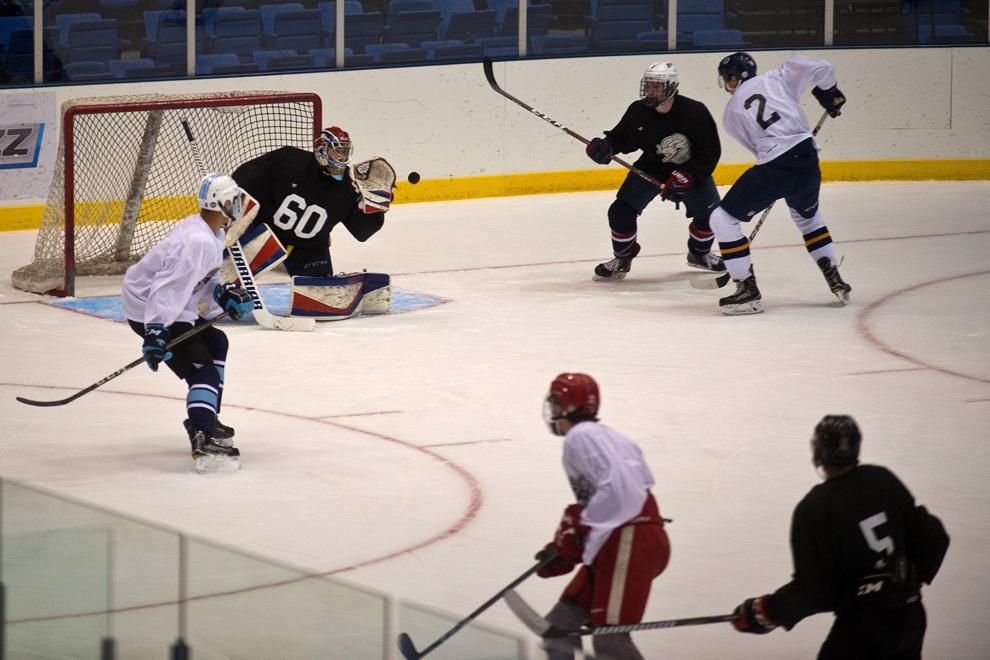 060118-blm-spt-7camp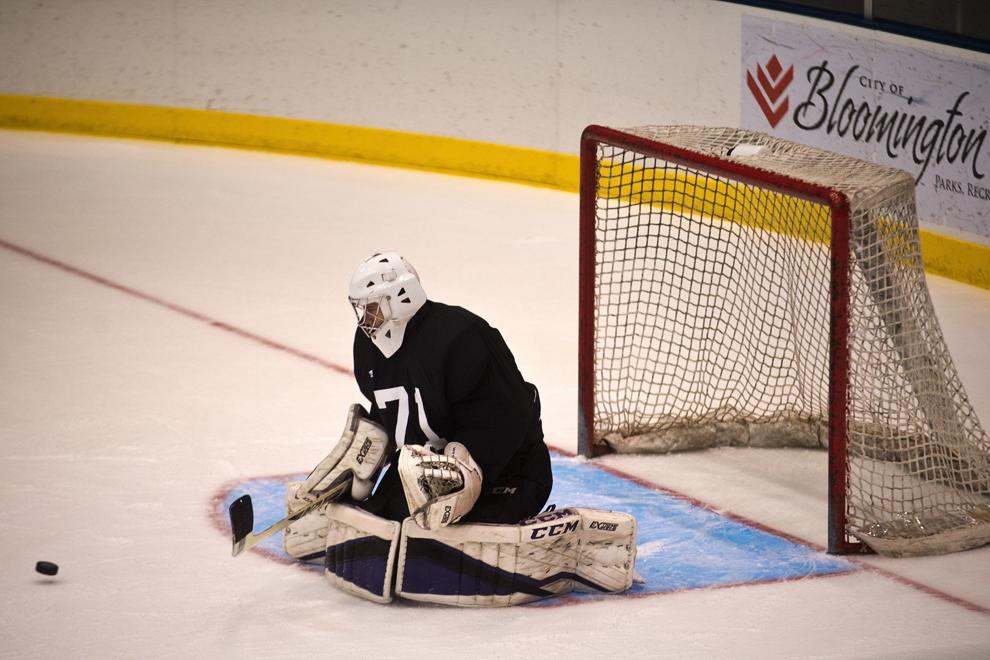 060118-blm-spt-1camp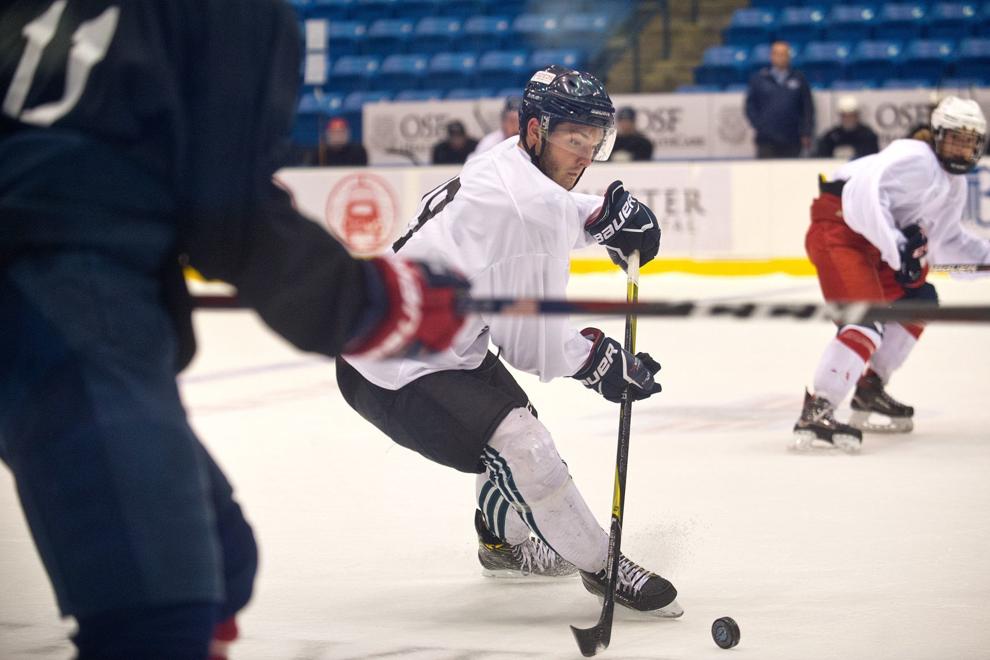 060118-blm-spt-13camp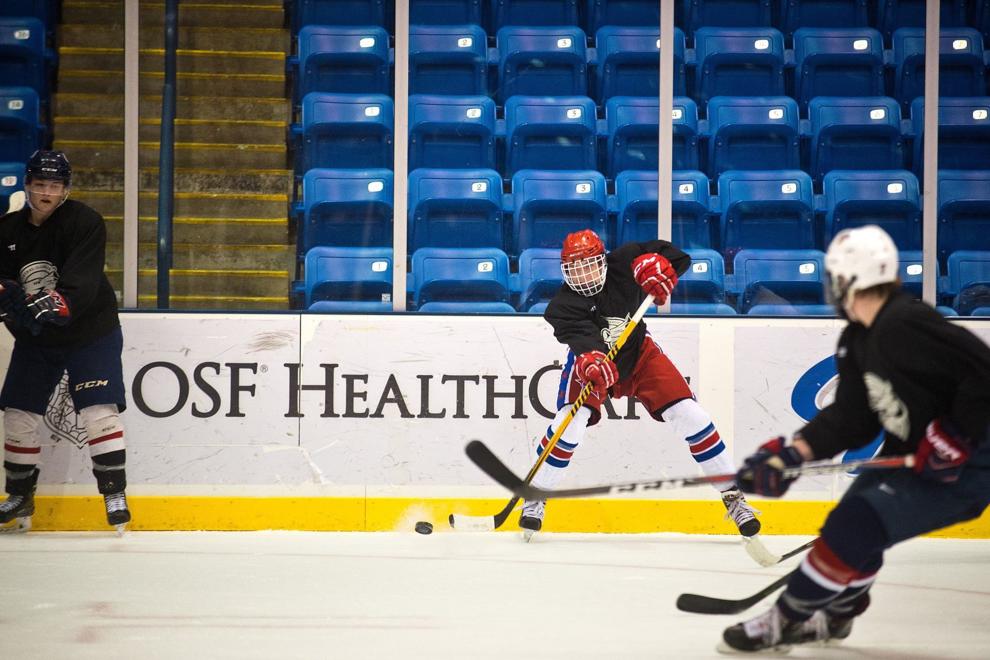 060118-blm-spt-2camp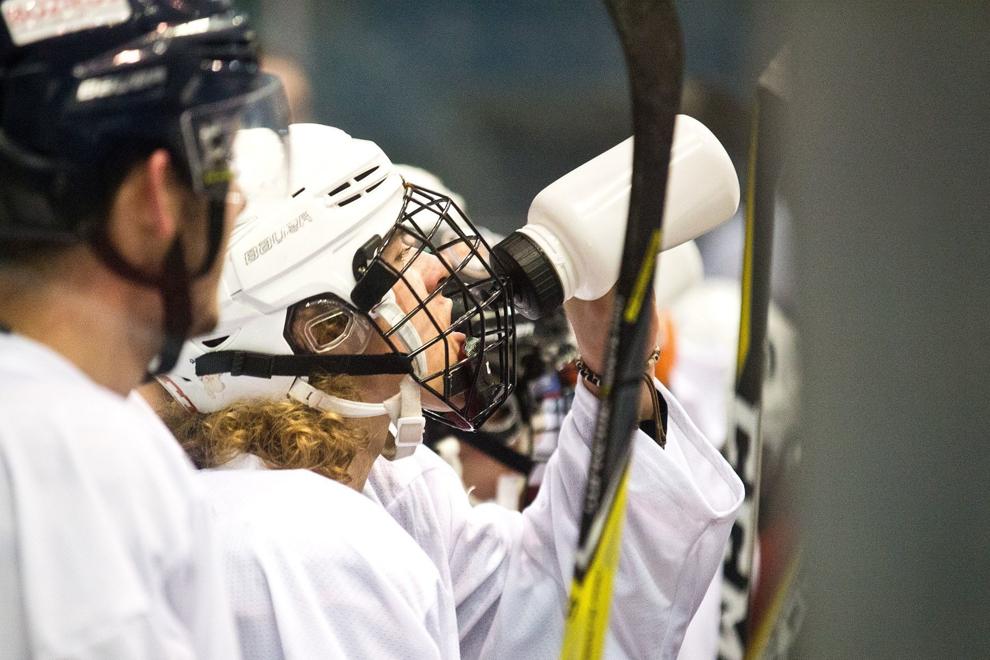 060118-blm-spt-8camp
060118-blm-spt-9camp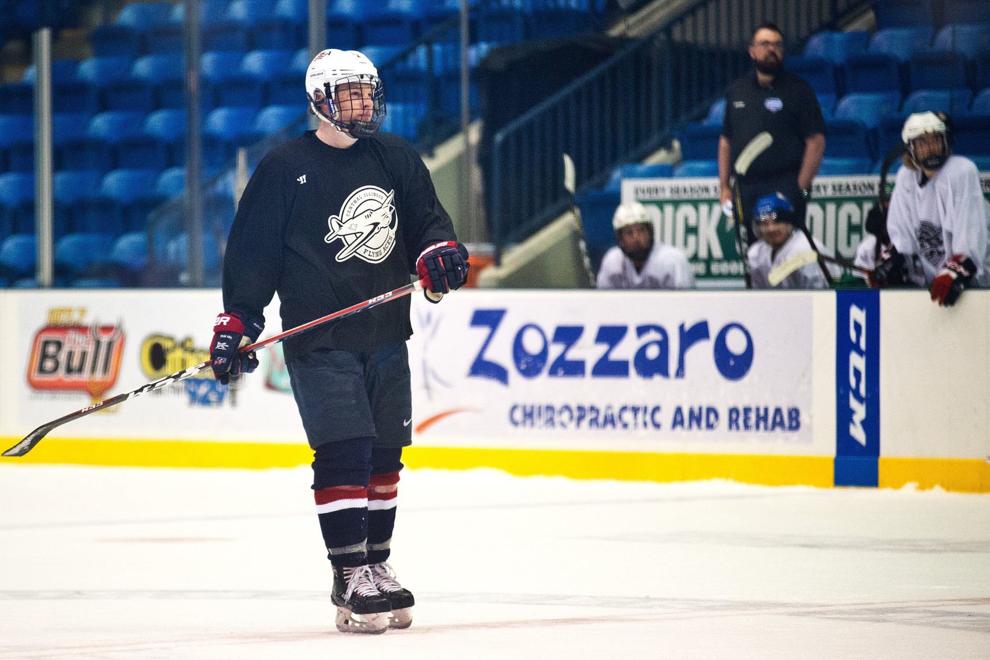 060118-blm-spt-3camp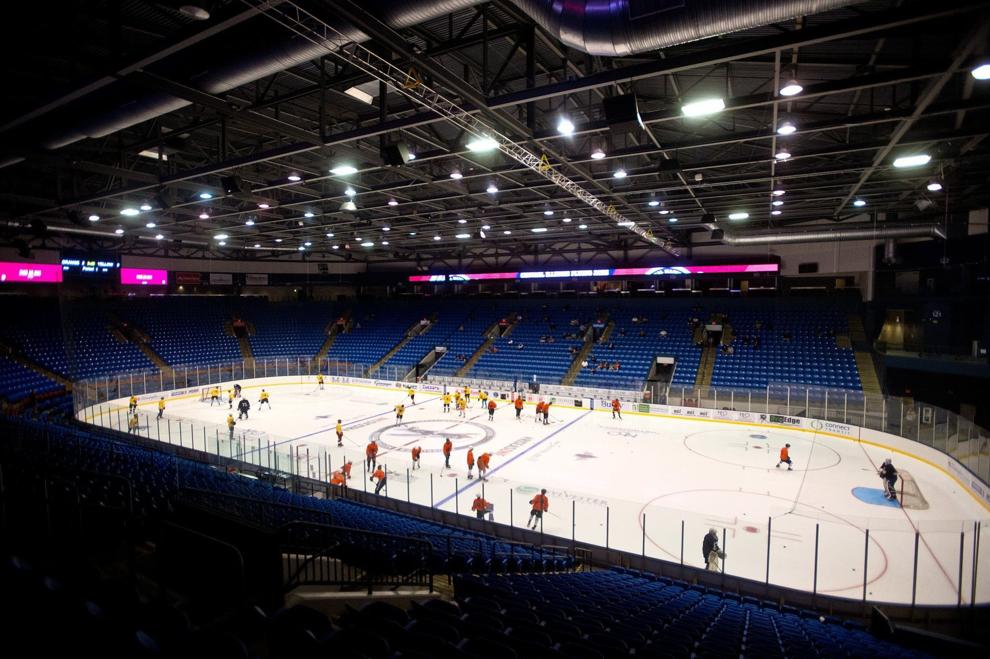 060118-blm-spt-10camp
060118-blm-spt-11camp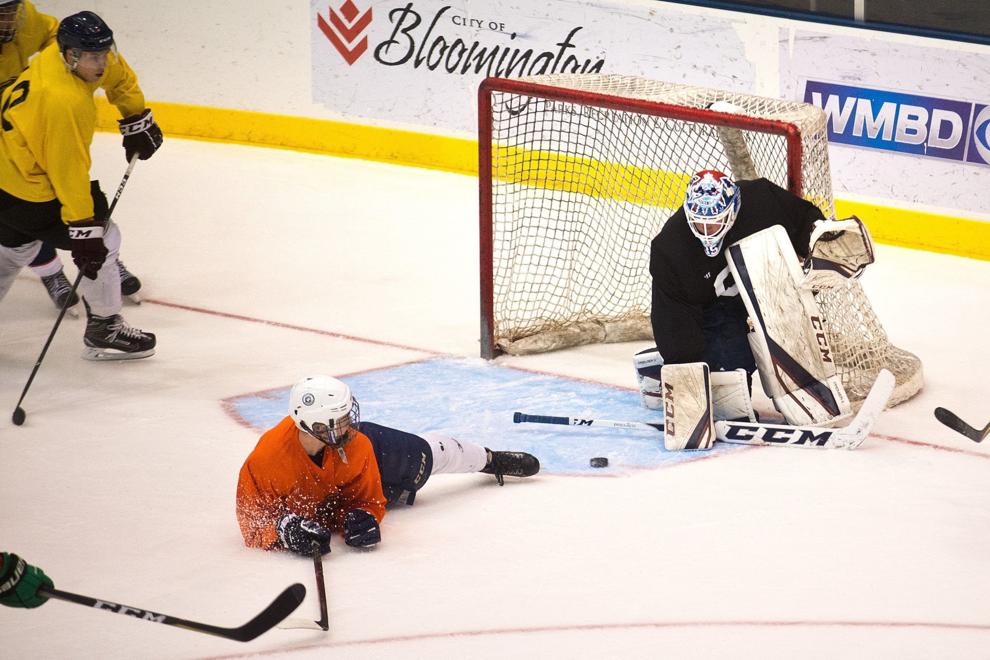 060118-blm-spt-14camp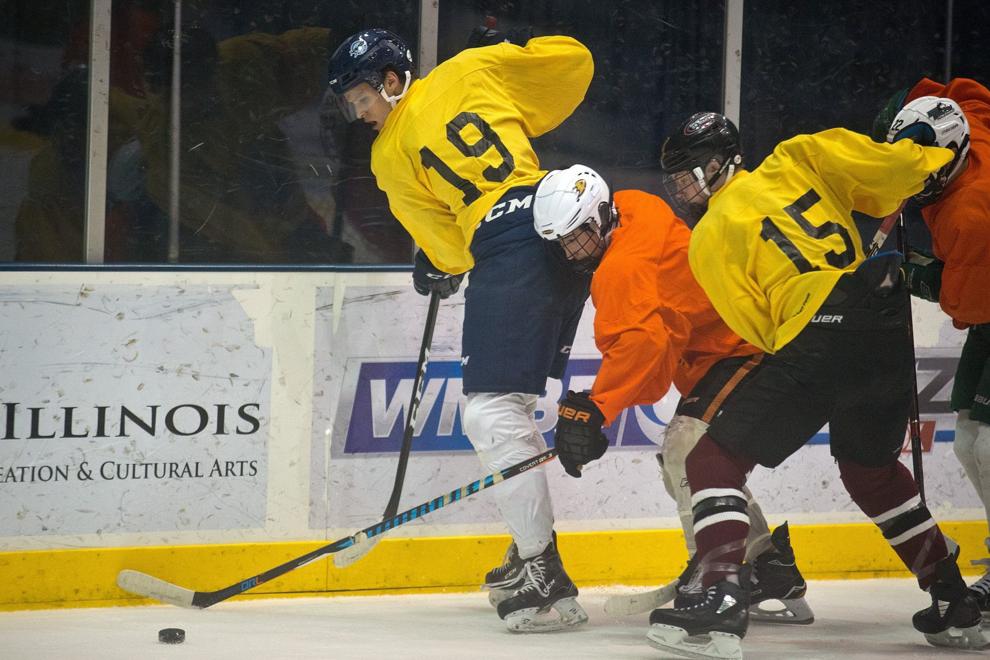 060118-blm-spt-12camp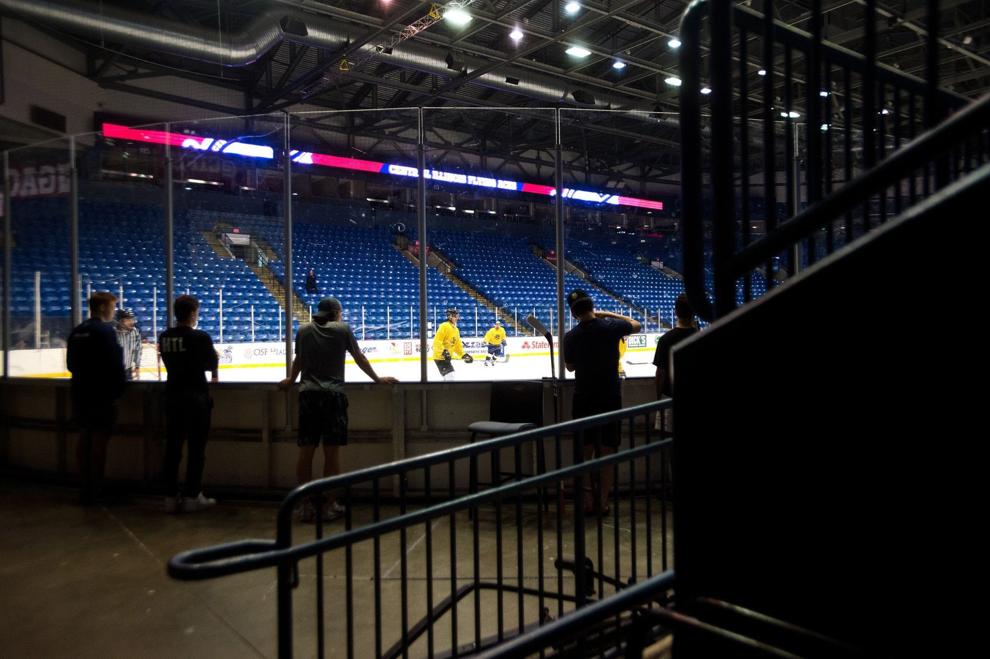 060118-blm-spt-4camp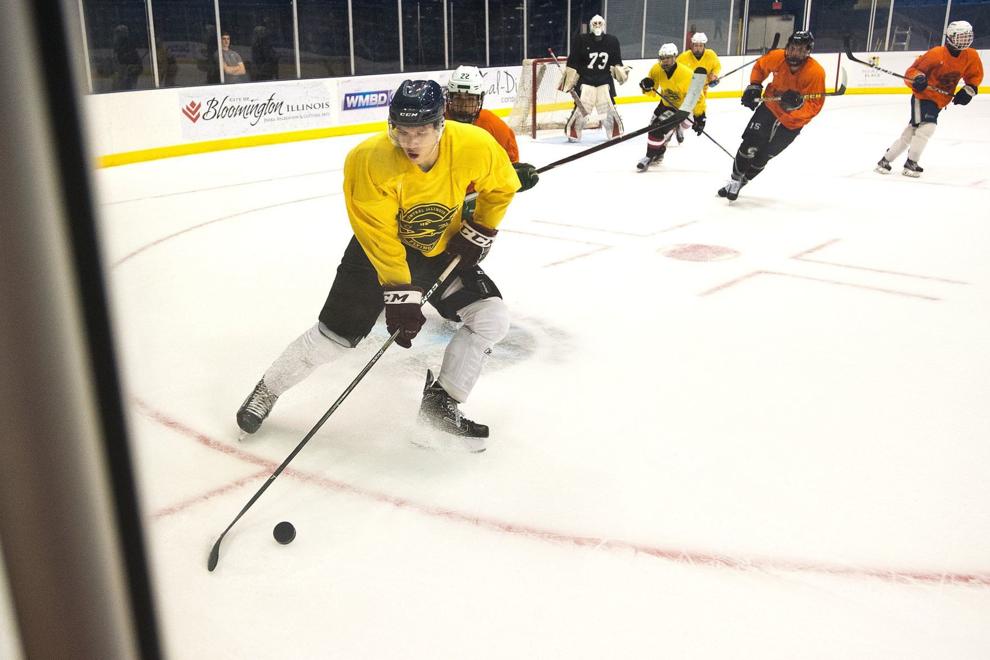 Contact Randy Kindred at (309) 820-3402. Follow him on Twitter: @pg_kindred