Even though he's only 19, Jake Neighbours has expressed confidence throughout camp that he would make it with the Blues.
"There's no point in being in camp if you're not trying to make the team," he said.
But confidence has its limits, which is why when Neighbours got the news Saturday that he would start the season with the Blues, he had to go shopping for the trip to Colorado, where the team will train before opening the season on Saturday night in Denver.
"We were kind of chuckling about that yesterday," he said Monday. "I'm missing a few things. I wasn't really expecting to go to Colorado where it's going to be a little colder. So I had to go get a sweater, maybe a winter jacket. I'm not fully prepared for what I've got coming up here, but I'm sure we'll figure it out."
Neighbours, the Blues' first-round draft pick in 2020, was a long shot for the team at the start of camp. But as it went on, he seemed more and more at home and landed a spot on the 23-man opening-day roster. Now, it only gets tougher. He can play up to nine games before the Blues will have to decide to keep him or send him back to his junior team in Canada. Once he plays in a 10th game, it will count as the first season of his entry level deal. So he'll need to do well from the start in order to stay.
"There's pressure just to perform at any time," he said. "Obviously I would love to stay here the entire season and obviously I'm aware of the situation and the nine-game point there but I'm just gonna try and focus on playing hockey. I think if I continue to do what I'm doing and work hard and develop and listen to my teammates and the coaching staff and just do what they need me to do I think that will take care of itself. My job is to go out there and compete when I'm in the lineup and I'm going to try and do that and I guess we'll just go from there."
Neighbours skated on Monday with Tyler Bozak and Ivan Barbashev on the fourth line and coach Craig Berube said that's where he plans to have Neighbours in the season opener.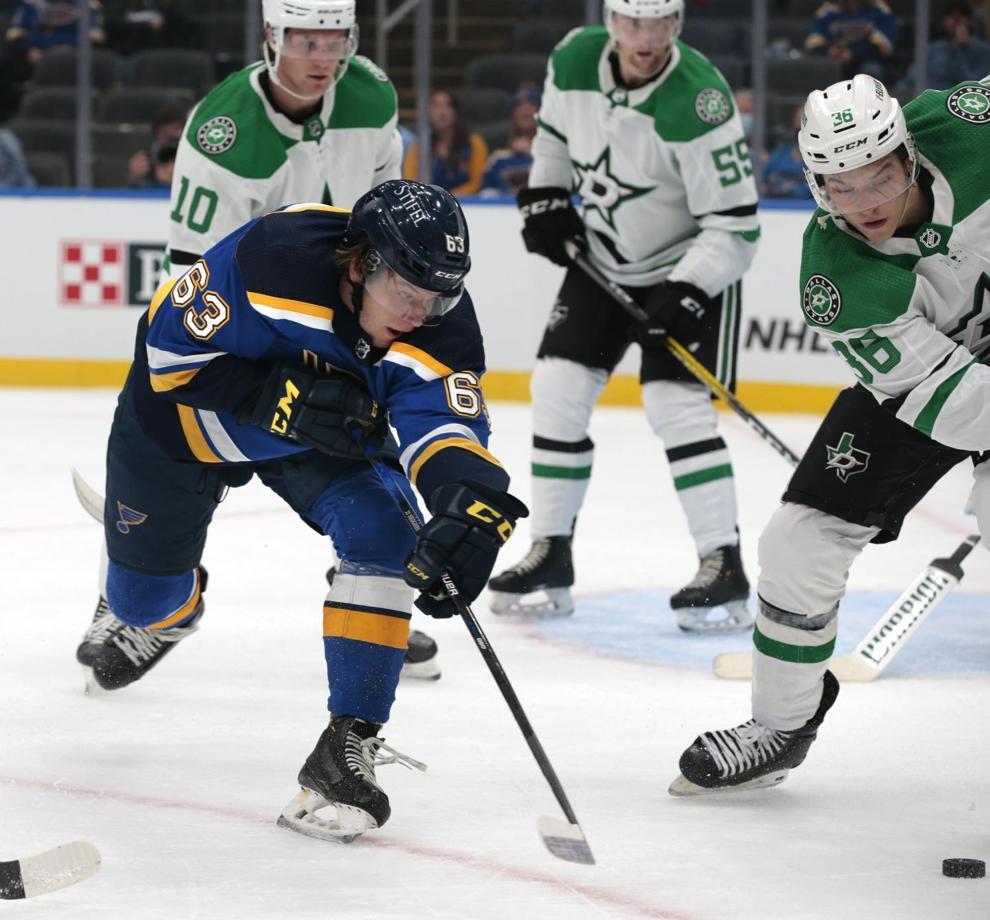 "He's earned a spot on this hockey team so I'm going to treat him like any other player right now," Berube said. "I think this started last year for me, to be honest with you, seeing him, his character and how he looked last year. I said, 'It's gonna be hard to keep this guy out of the league at an early age.' And he proved me right."
Cap action
The Blues season-opening roster submitted to the league on Monday had Oskar Sundqvist on it, and the team announced that it was sending forward Klim Kostin to Springfield. But Kostin isn't going anywhere.
To maximize the Blues' salary-cap space, the team had to have Sundqvist on the opening roster before putting him on long-term injured reserve. (It has to do with their ability to accrue cap space.) Once that move is made on Tuesday, Kostin will be "called up," though he never actually left.
"We want to get him in games," Berube said. "Klim's gotta just keep working on his game. I think it's important for him to learn and to become a real good pro here, at the same time, watch how some of our guys handle things, how they do things. He's gonna get a lot from practices, coaches working with him and developing him, getting him ready. He also needs to play games. So we're going to get him into games. He's going to play."
Final moves
To get to 23 players, the Blues had to pass Logan Brown and Mackenzie MacEachern through waivers. Brown was acquired from Ottawa in a trade for Zach Sanford.
"I think (Brown) needs to get some confidence," Berube said. "Right now I'm sure his confidence is not very good coming from Ottawa to here and now going to the minors. So he's got to go play games and really gain confidence. I think he's got to realize what type of player he wants to be in the NHL and has to be to stay in the NHL. He's got to get stronger for me. And quicker. And, again, find a niche to figure out how you can stay in the NHL."
Two players who, under different circumstances, might have made the club were forward Dakota Joshua and defenseman Scott Perunovich.
"I thought (Joshua) had a real good camp," Berube said. "I think it will not hurt him to go down and play some games. He didn't play a ton of games last year ... so I think it's important he plays a lot of games and plays minutes down there, and I don't see him being down for too long. The way he performed here in camp was pretty impressive to me."
Of Perunovich, Berube said, "Tough decision for sure, he looked really good up here. But again, he needs to go play games."
Photos: Blues slap Blue Jackets 7-3 in final exhibition game
Blues, Blue Jackets play final exhibition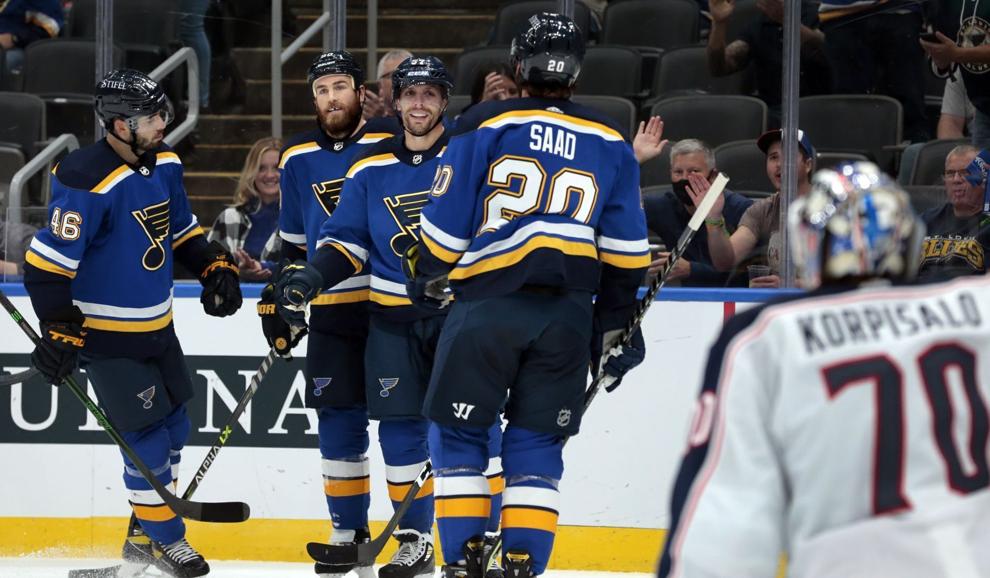 Blues, Blue Jackets play final exhibition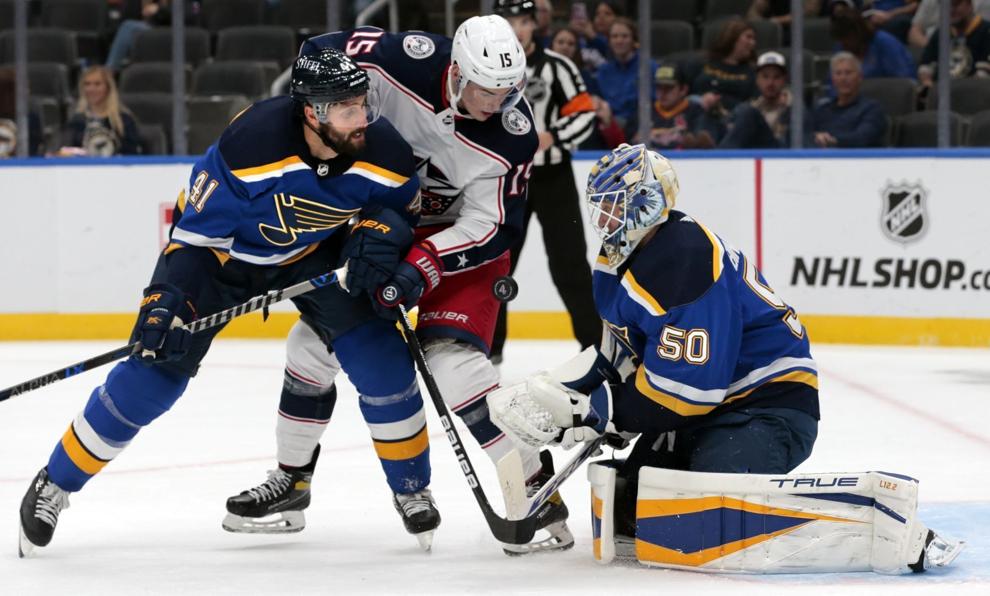 Blues, Blue Jackets play final exhibition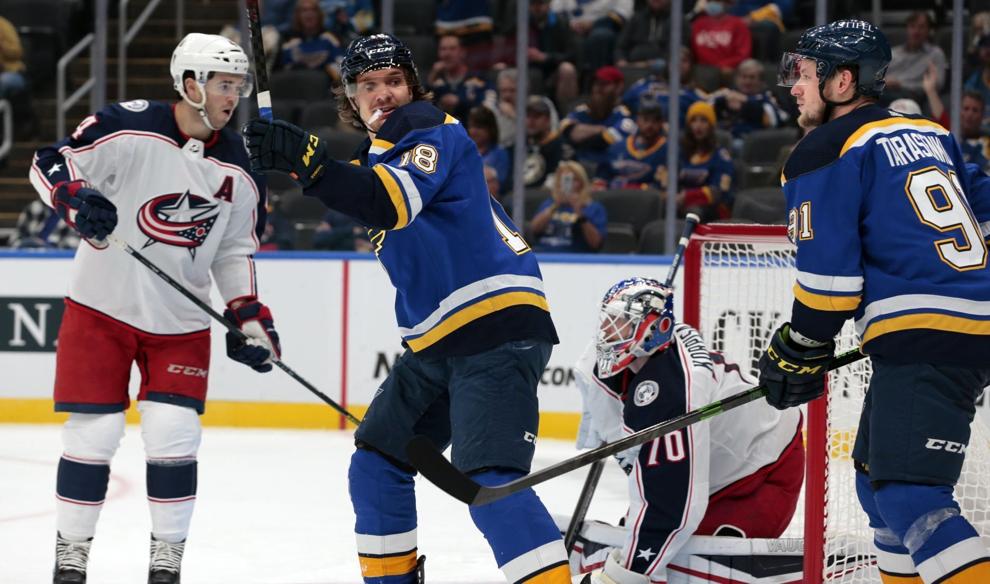 Blues, Blue Jackets play final exhibition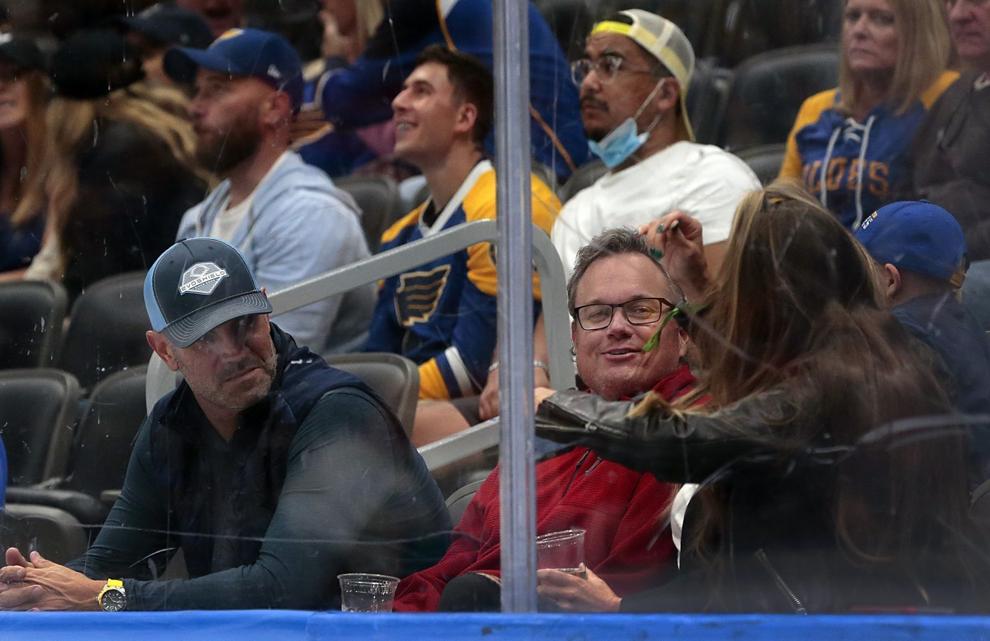 Blues, Blue Jackets play final exhibition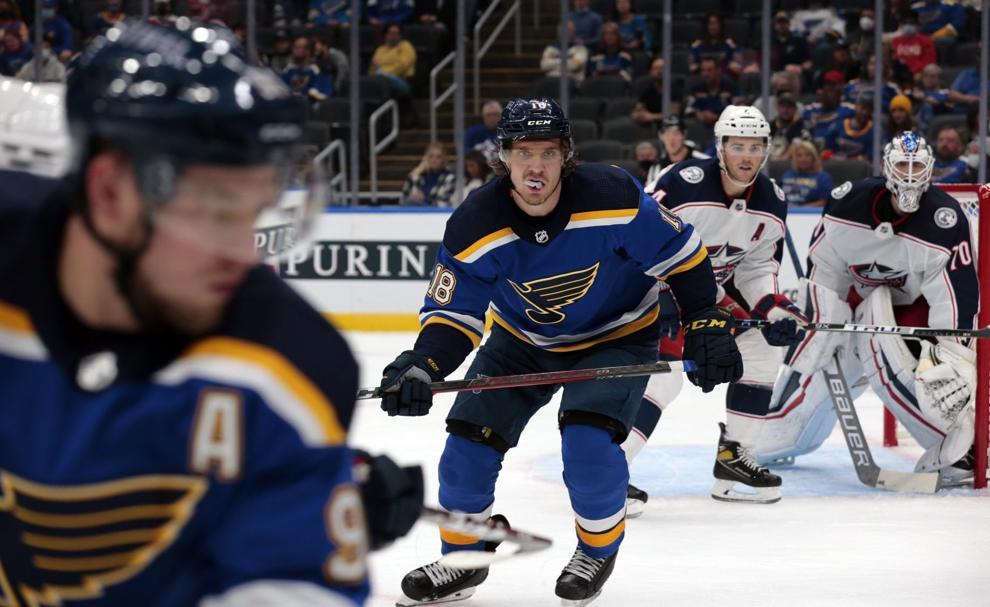 Blues, Blue Jackets play final exhibition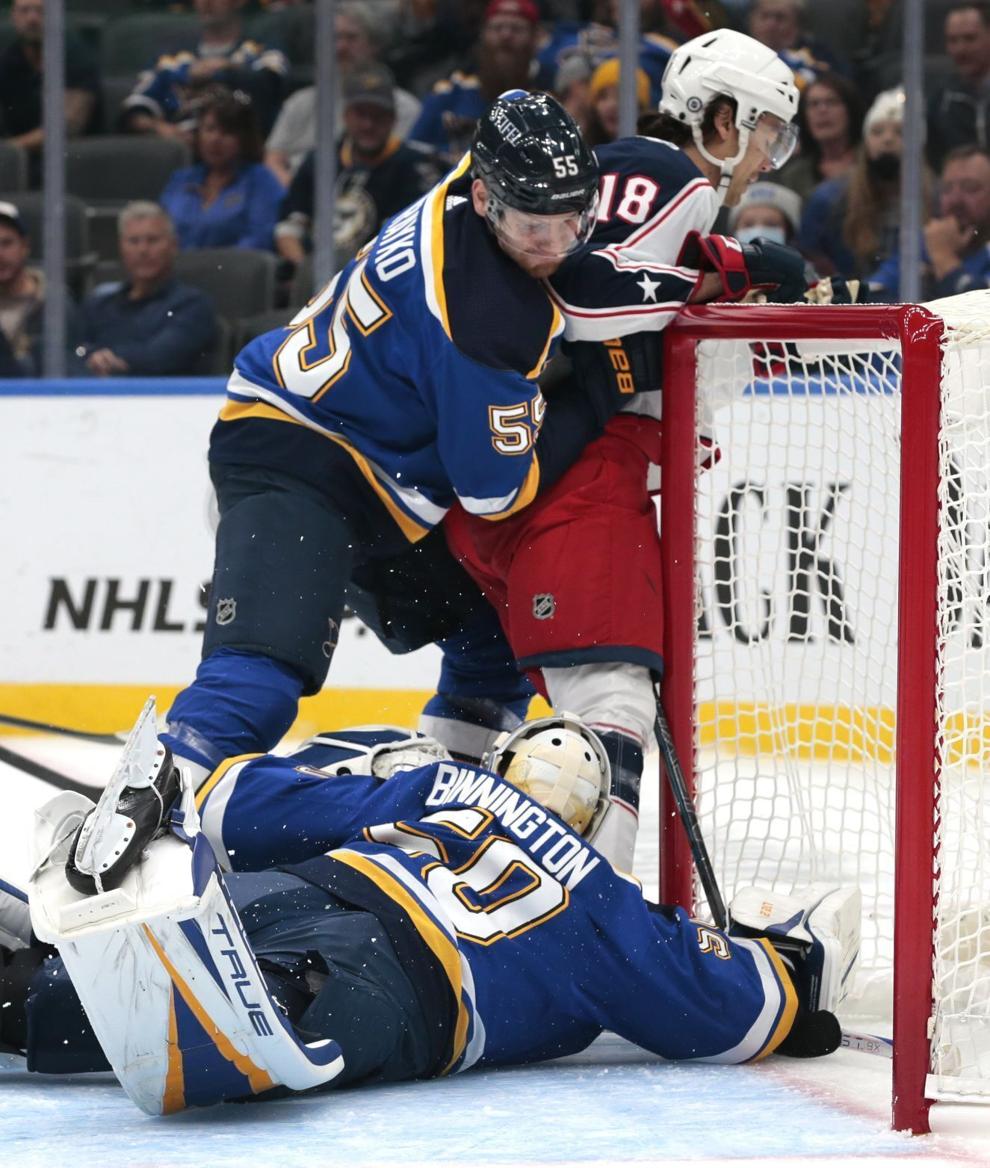 Blues, Blue Jackets play final exhibition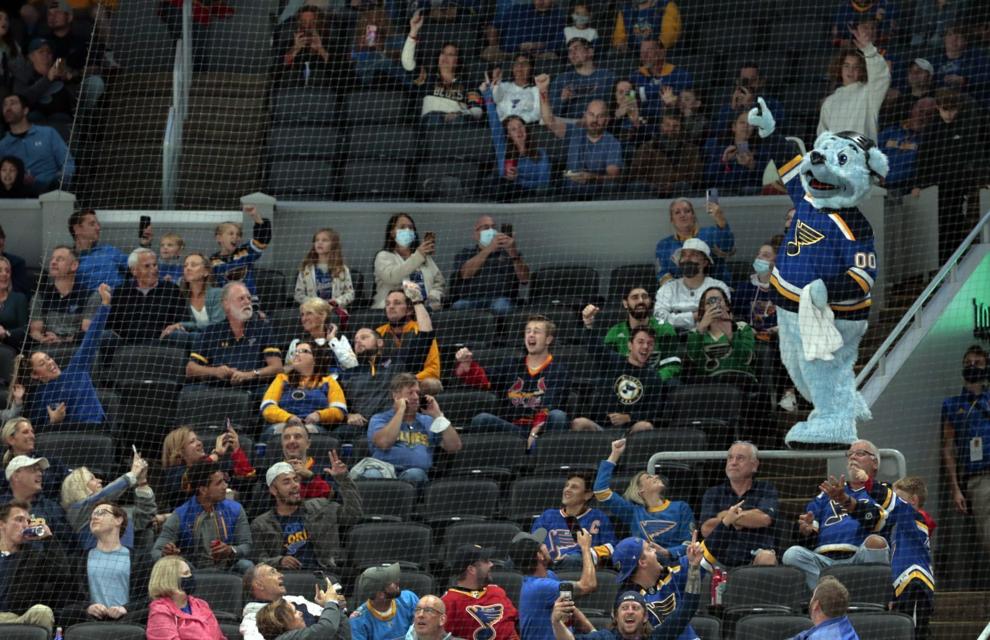 Blues, Blue Jackets play final exhibition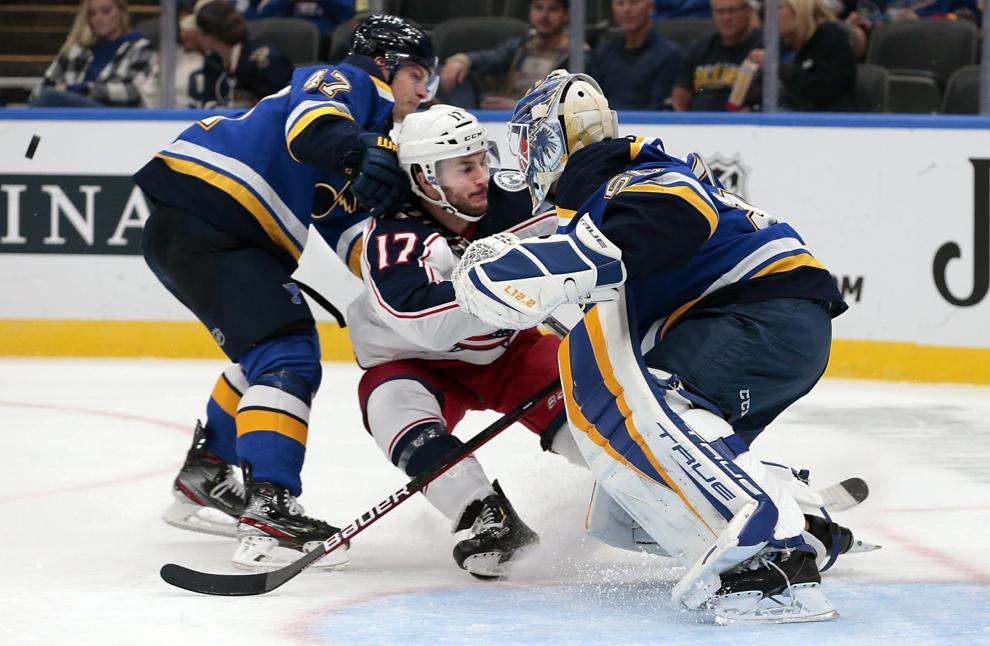 Blues take final exhibition game 7-3 over Blue Jackets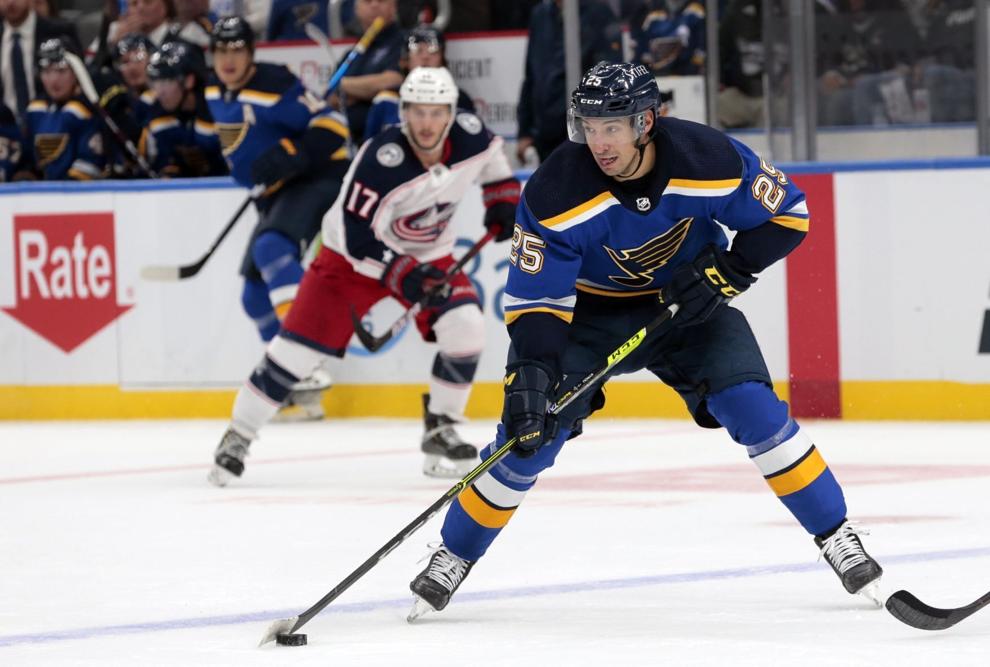 Blues take final exhibition game 7-2 over Blue Jackets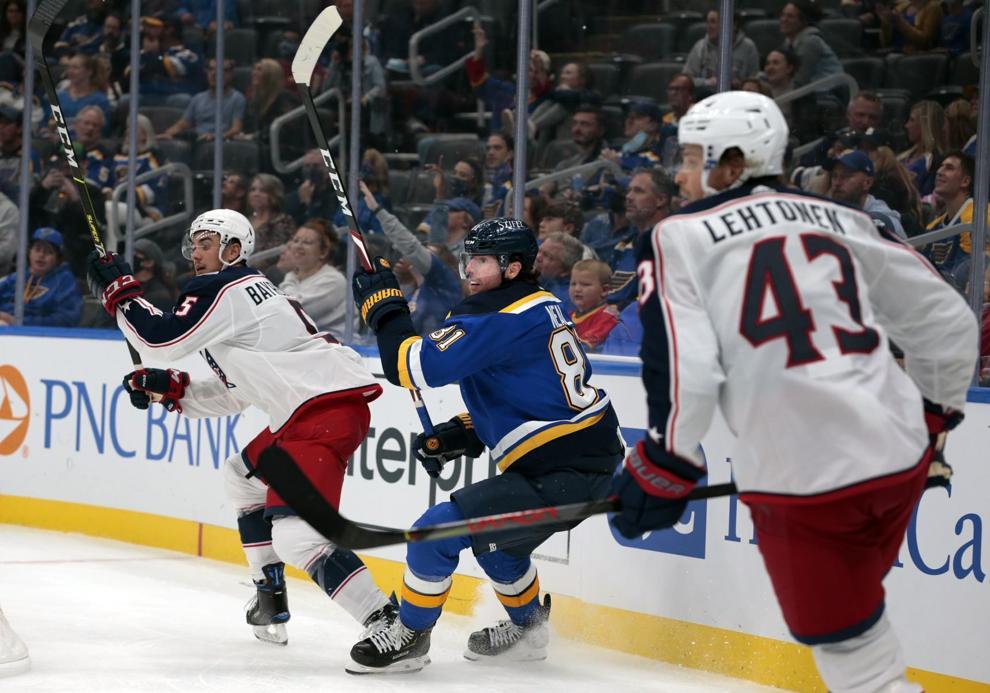 Blues take final exhibition game 7-3 over Blue Jackets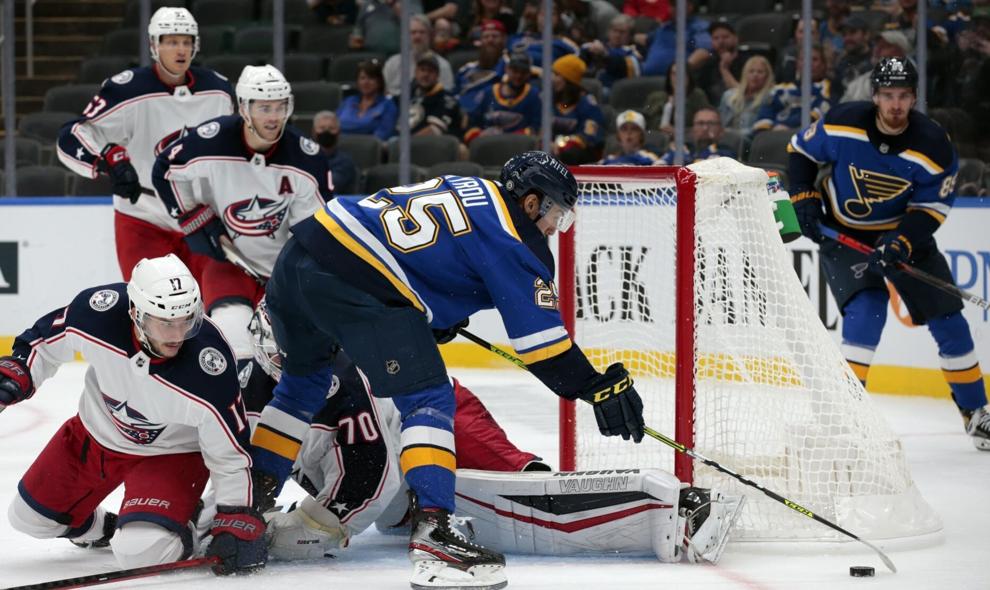 Blues take final exhibition game 7-3 over Blue Jackets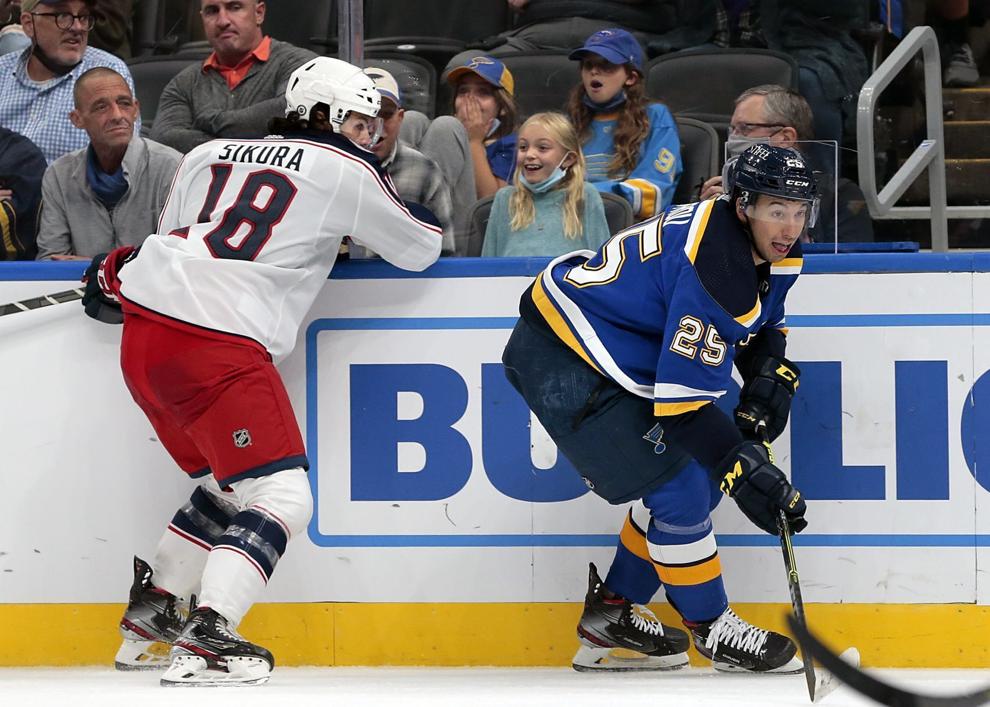 Blues take final exhibition game 7-3 over Blue Jackets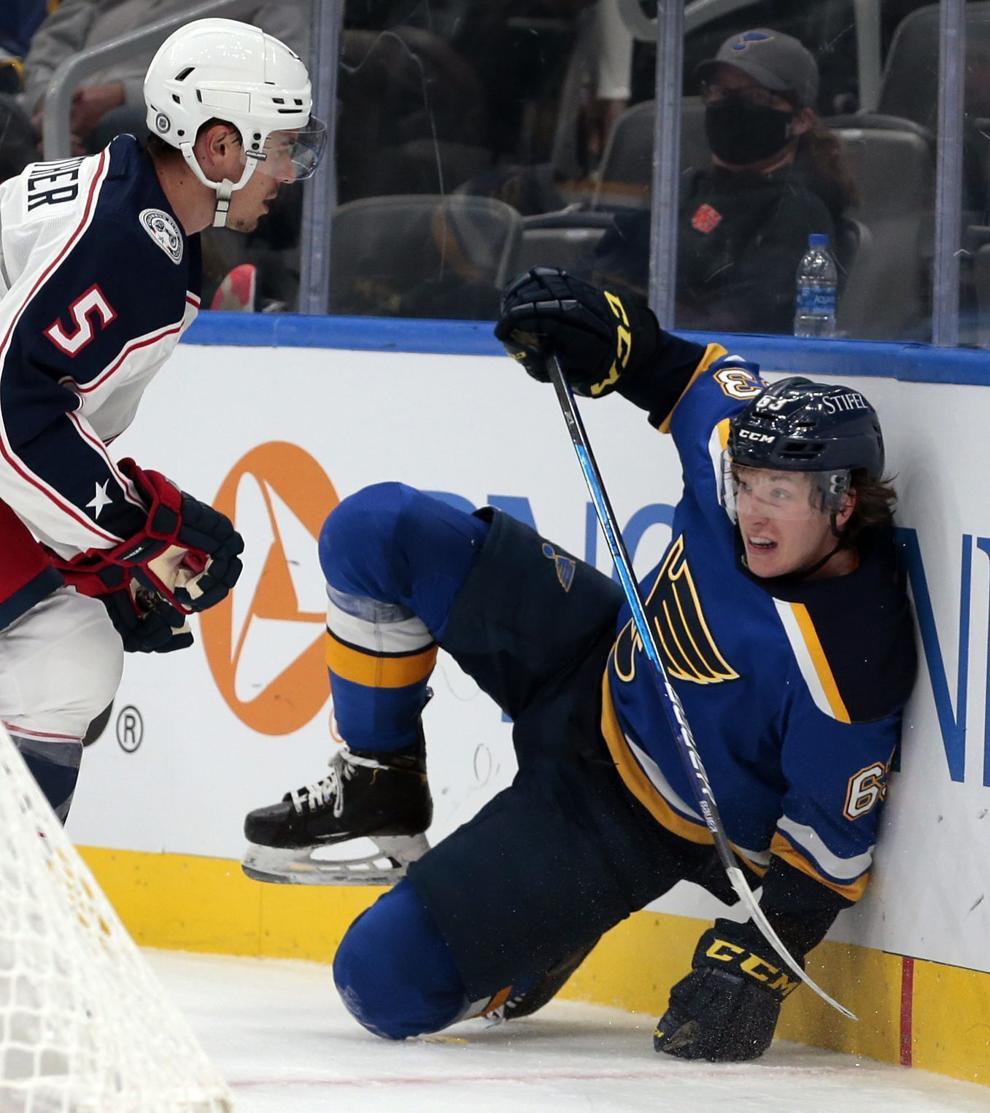 Blues take final exhibition game 7-3 over Blue Jackets
Blues take final exhibition game 7-3 over Blue Jackets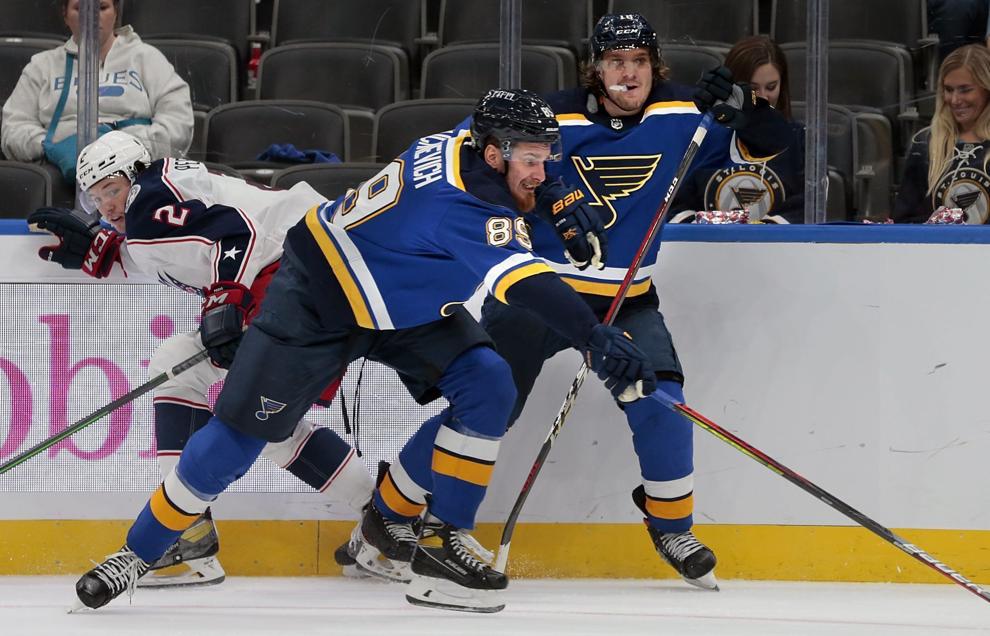 Blues take final exhibition game 7-3 over Blue Jackets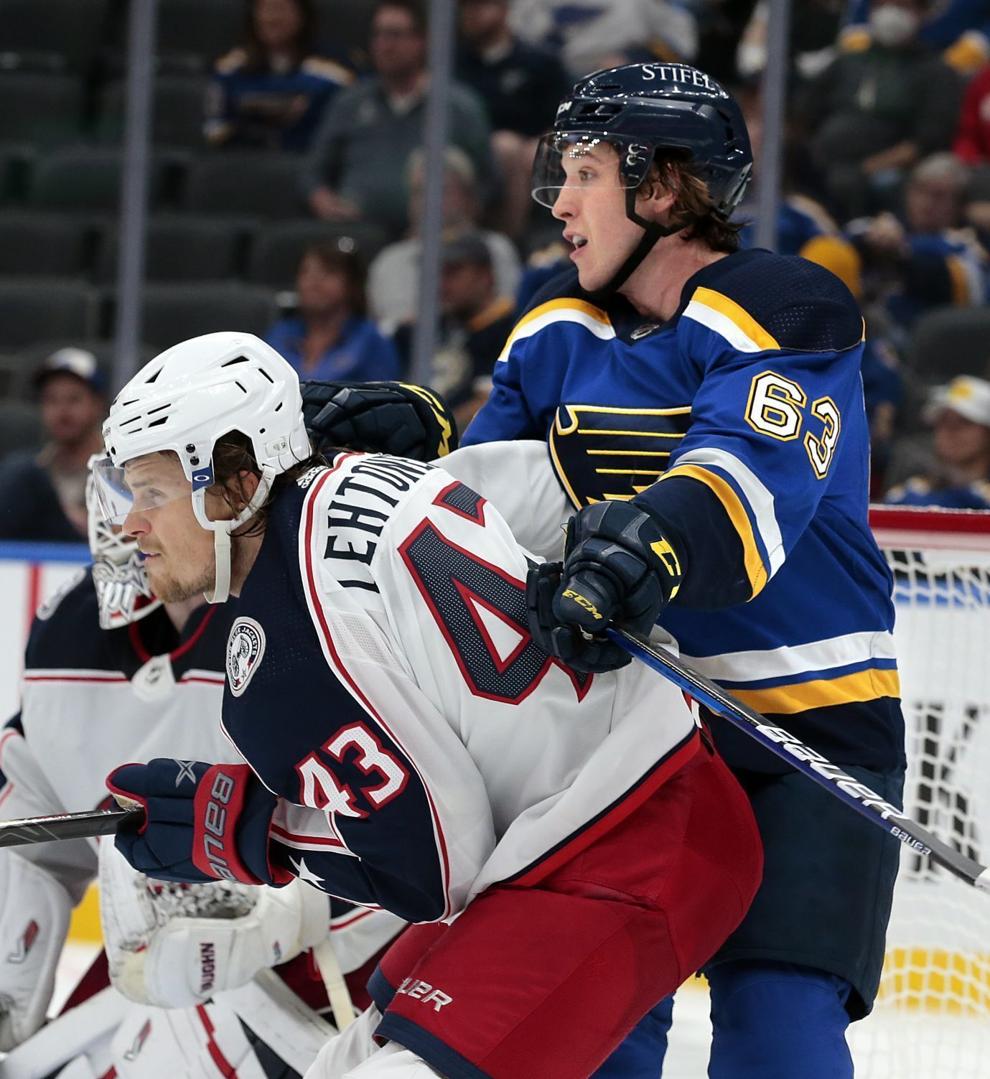 Blues take final exhibition game 7-3 over Blue Jackets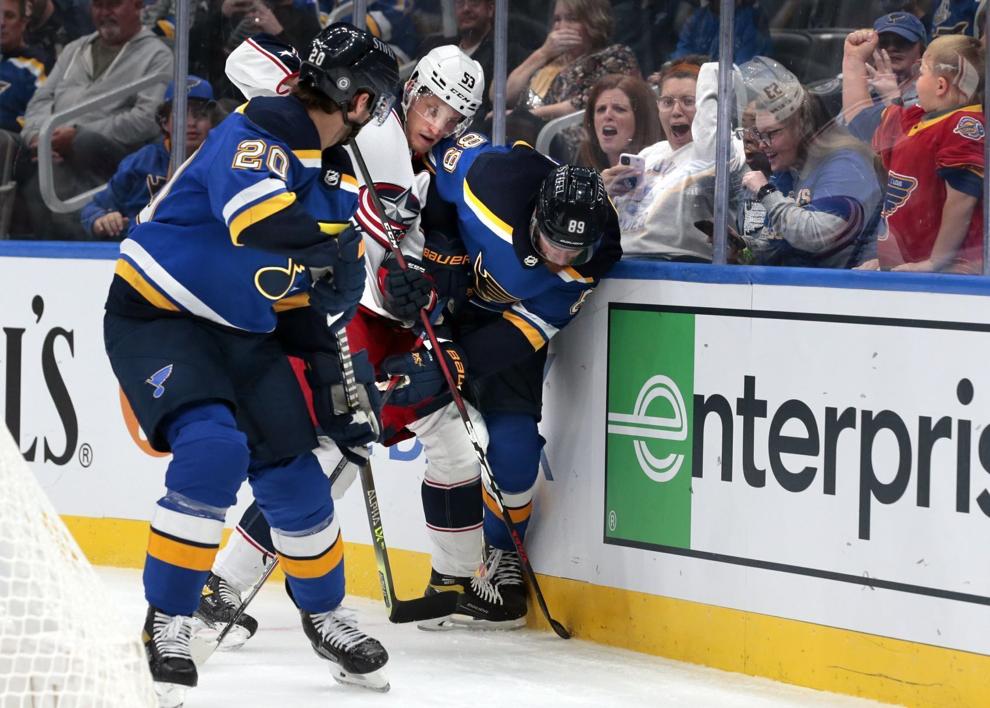 Tom Timmermann • 314-340-8190
@tomtimm on Twitter