RALEIGH, N.C. — Thousands of things go into making a hockey schedule. Arenas are available at certain times. A game with one team often means a game with another team nearby a couple days later. Teams may want to be home on certain dates for marketing purposes, or to avoid going head to head with a football or baseball game. The NHL's TV partners may want a certain team to play on a certain day (and at a certain time) for broadcast purposes. And since the schedule is made well in advance, there's no guarantee of what teams will be good or what teams won't as the season plays out.
Add it all up and for the Blues, you get the weekend from hell.
On Saturday, the Blues face Carolina, which at the start of business on Friday had the second-most points in the league and the best points percentage. Then the Blues come home for a game Sunday against Edmonton, which had as many points as Carolina to start Friday and has the second-best points percentage. The Blues' two opponents this weekend, going into Carolina's game Friday with Philadelphia, had a combined record of 20-3. In a word: Yikes.
"Big test for us," said defenseman Robert Bortuzzo. "It'll be a chance for us to see where we're at against some of the top competition in the league. Teams that have been successful for a long time in the last couple years here. I think we're excited for the challenge. It's a tough barn to go into, in Carolina. And then obviously Sunday, we got two of the best players in the world (Connor McDavid and Leon Draisaitl). Good challenge for us. It could be something our group needs right now."
"A really big challenge," said Blues coach Craig Berube, raising the challenge bar. "Just the conversation I've had with the team and players and leadership group is it's a big weekend. I think it's a great challenge for us as a team. Obviously Carolina and Edmonton have been up there all year long, they've played great hockey. You're going against some real good players on both teams. It'll be a tough challenge, but we're looking forward to it."
The Blues haven't been slouches themselves this season, as they went into the weekend with the fourth-best points percentage in the league (Florida is third), though since starting the season with five consecutive wins, they have gone 3-2-2. The team is picking itself back up after a string of COVID cases, and they still will be without defenseman Torey Krug on Saturday.
"We've been traveling a lot," said forward David Perron, "from going to L.A., basically three days in a row flying right after the game and coming back, going to sleep at 2 a.m., then flying to Winnipeg, coming back here, normally the first game at home is not the greatest game. I actually don't think we played too bad (in a 4-3 overtime loss to Nashville on Thursday). I'm not saying we played a great game by any means, but we didn't play poor. I thought we had some good looks, some good chances and we got a point, and that's what matters a lot. We can't let our foot off the gas. Like, if you look at the standings, how tight they are. It's going to be like that all year."
These two games are also part of a grueling stretch of the season for the Blues, who are three games into playing 12 games in 21 days, with two sets of back-to-backs. The Blues don't have consecutive off days until Nov. 28 and 29. Every team goes through this during a season, and it may work in the Blues' favor to have this early in the season, when the players are fresher, though it also comes at a time where the team is putting itself back together after its COVID problems.
The mantra for the Blues over these three weeks will be to rest both their bodies and minds. Practices, when held, will be short. Morning skates will likely be optional or, like on Saturday, nonexistent.
"We've got to be careful with minutes," Berube said. "You've got to be careful with practice time and if you do practice, it's got to be short but it's got to be high intensity and it's got to be quick. Does that make sense? You can't just go out there for 20-25 minutes and have a slow practice. You've got to keep the pace up in practice even though it's short."
"It's a long calendar year," said Perron. "For sure there's going to be ups and downs. It's the first time we play 82 games in the last three years really. Definitely a little bit more challenging for a lot of guys. I know some of our guys didn't even get through that yet. It's going to be a challenging time, but our coaching staff's doing a great job to keep our levels of energy really high, the way they manage the schedule, the way they manage practice time, intensity out there. Whether we're out there 20 minutes or 45 minutes, I think the intensity level can vary and they do a really good job of just putting up a plan that creates that really."
In games, coaches will try to avoid players having massive amounts of ice time, though that is easier said than done. Berube and his staff have to coach the game in front of them, and sometimes if that means Colton Parayko pulls 29 minutes, that's how it will have to be. But for them, there may be no option in an optional skate. The message will be to stay off the ice.
"You've just got to manage their rest more than anything," Berube said. "There's going to be days where maybe they don't go out."
Photos: St. Louis Blues beat Chicago Blackhawks 1-0
Chicago Blackhawks vs St. Louis Blues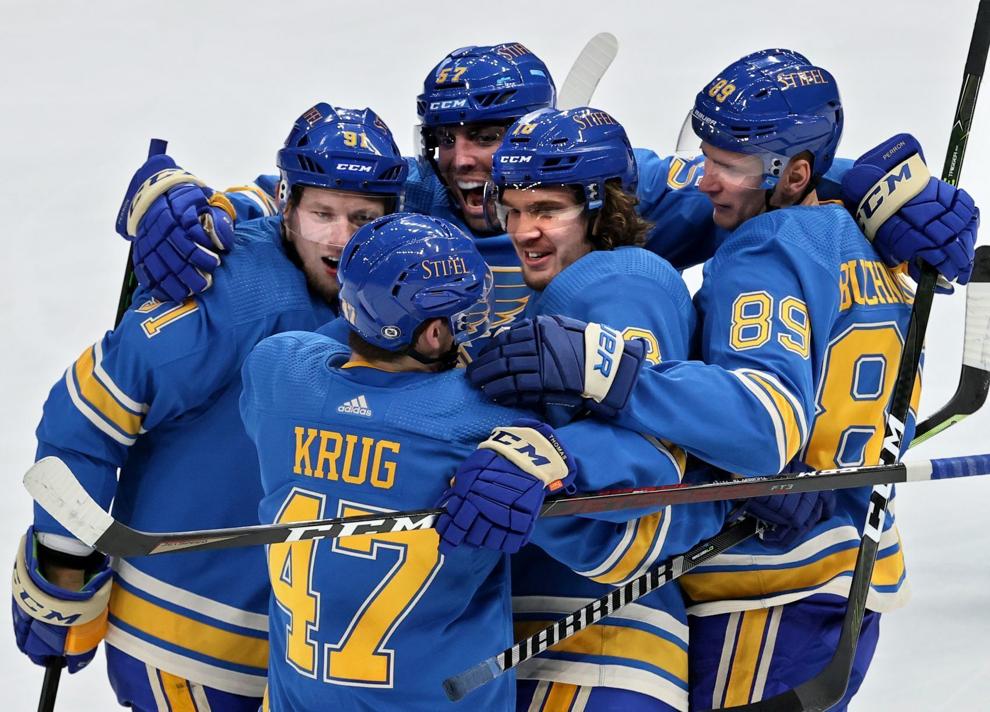 Chicago Blackhawks vs St. Louis Blues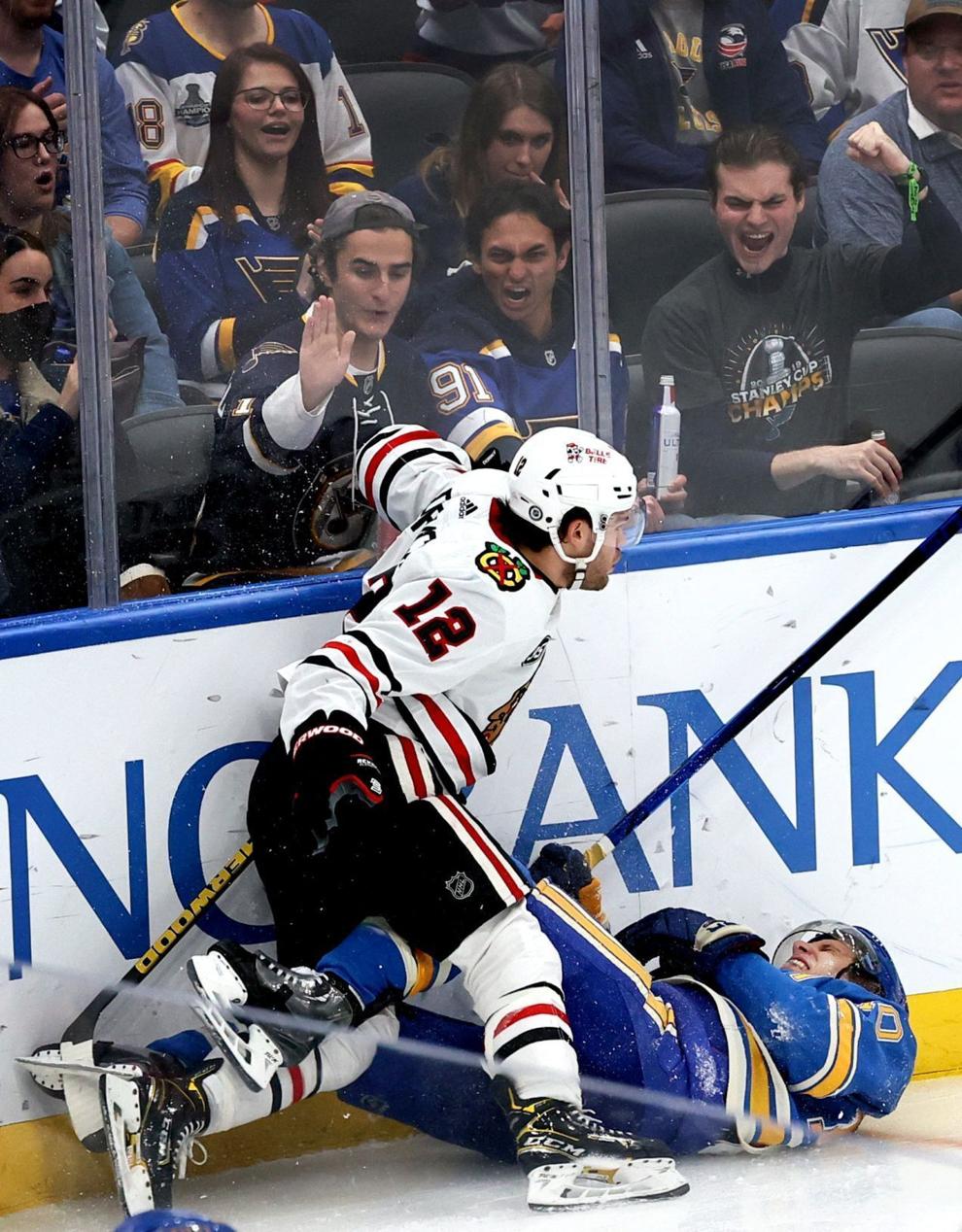 Chicago Blackhawks vs St. Louis Blues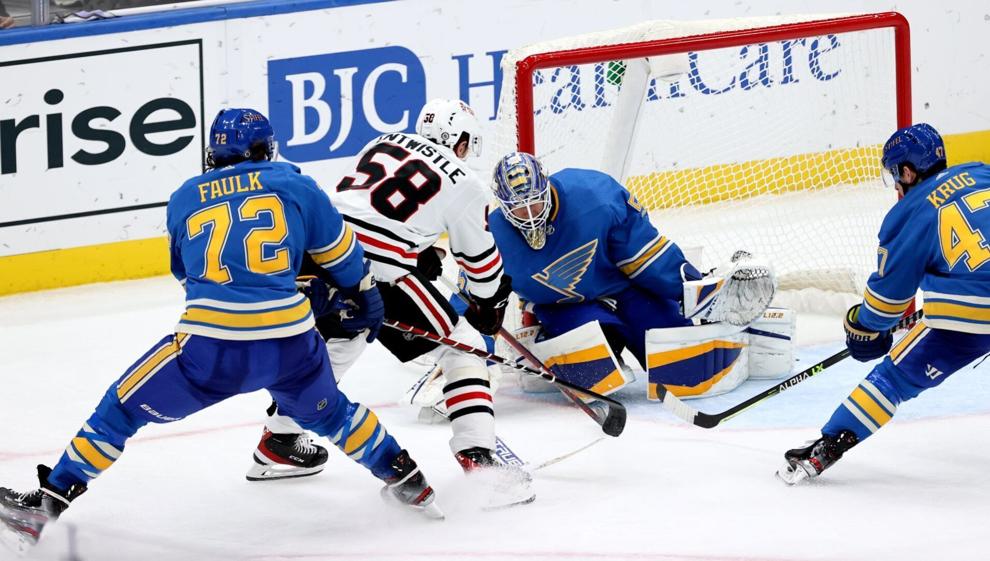 Chicago Blackhawks vs St. Louis Blues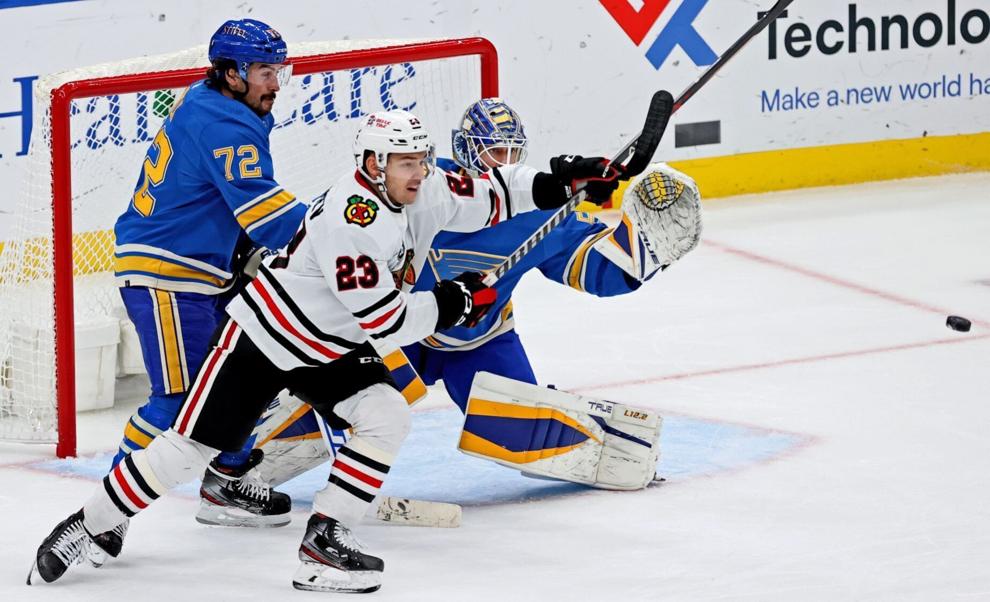 Chicago Blackhawks vs St. Louis Blues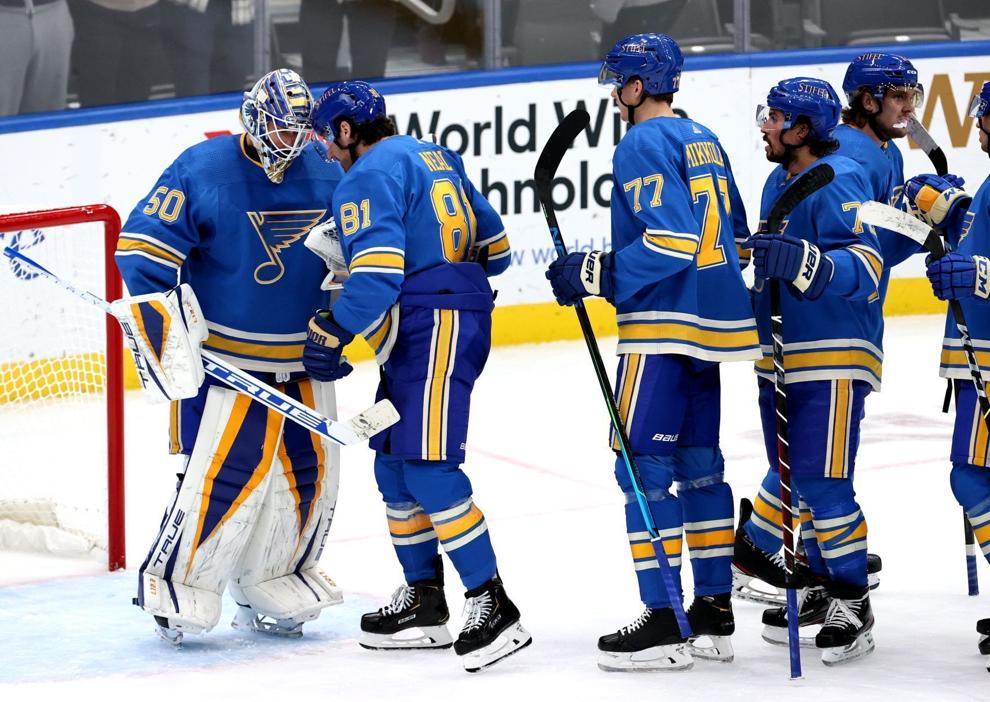 Chicago Blackhawks vs St. Louis Blues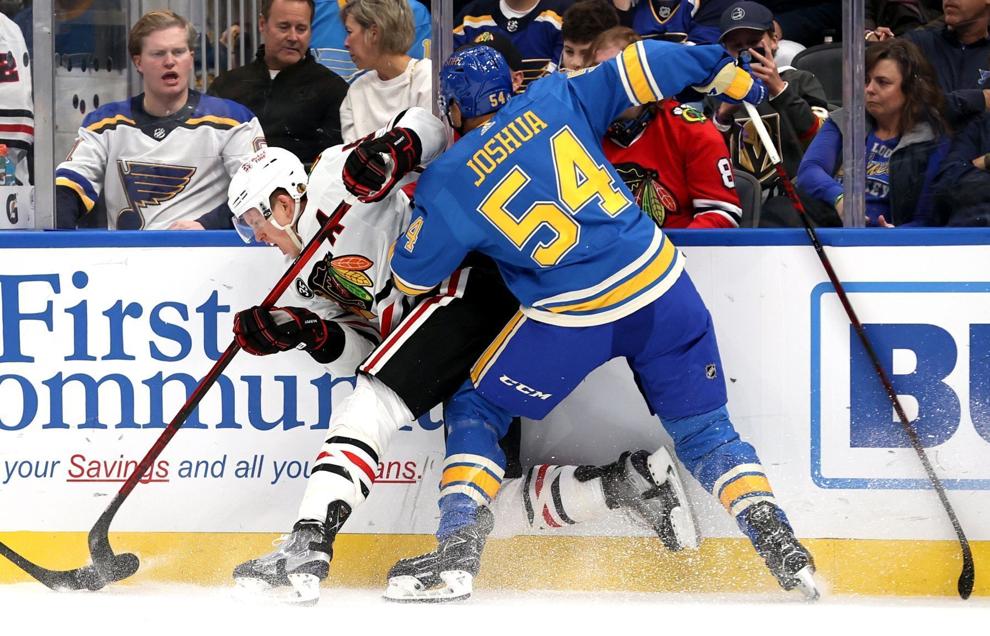 Chicago Blackhawks vs St. Louis Blues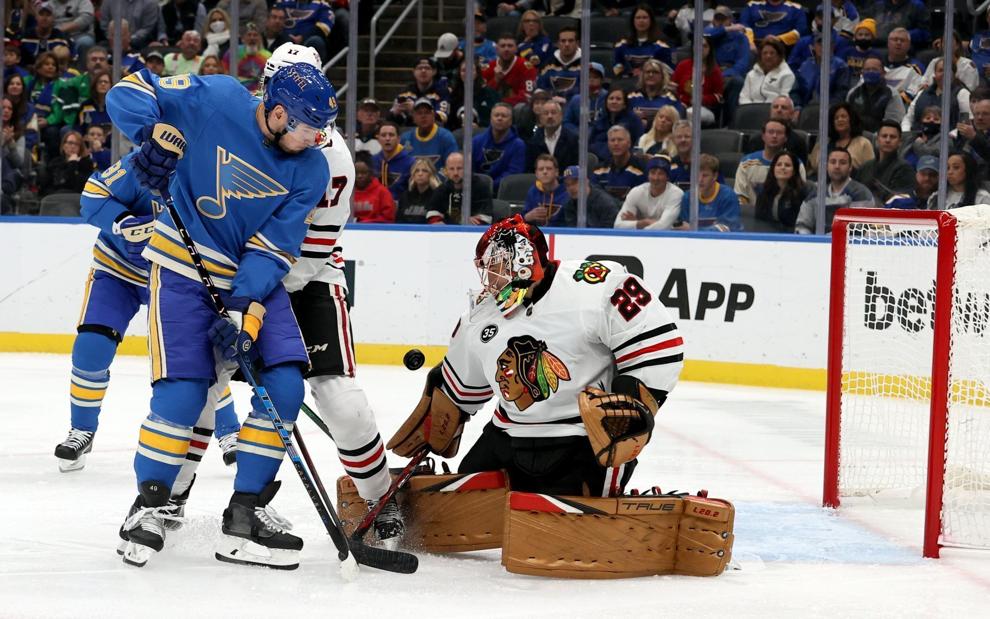 Chicago Blackhawks vs St. Louis Blues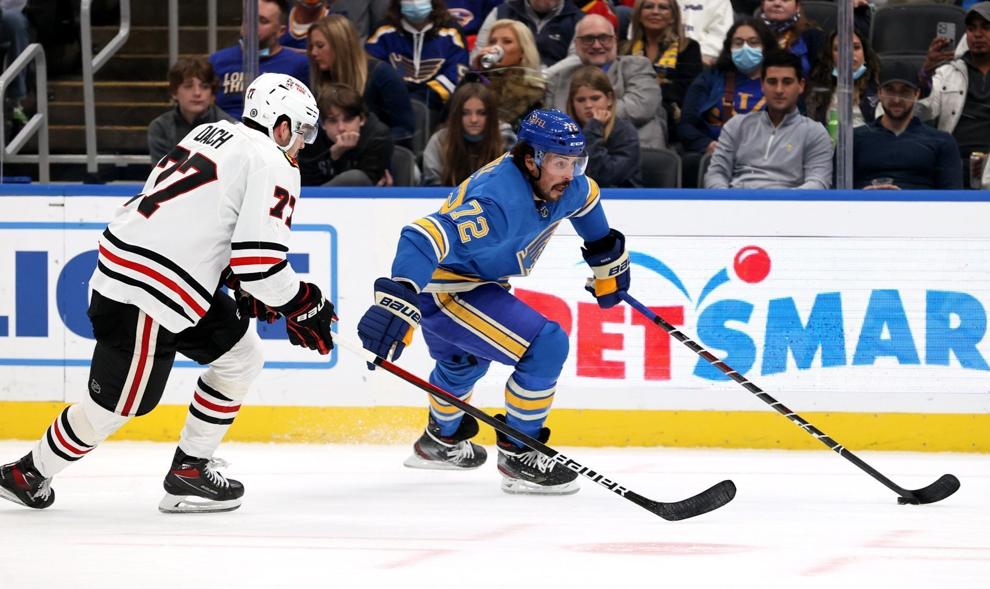 Chicago Blackhawks vs St. Louis Blues
Chicago Blackhawks vs St. Louis Blues
Chicago Blackhawks vs St. Louis Blues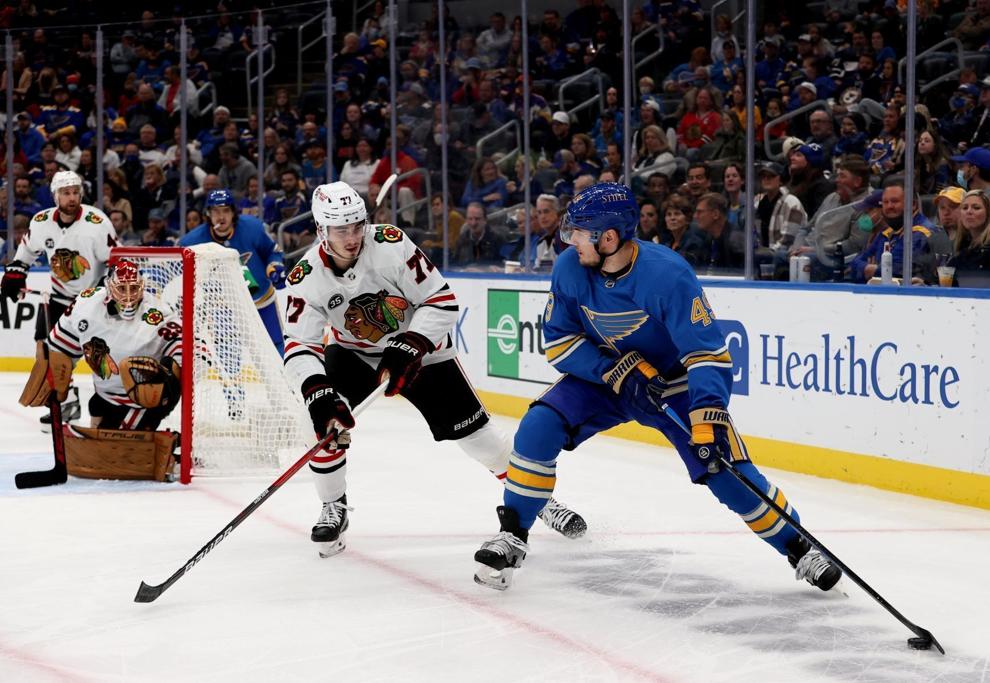 Chicago Blackhawks vs St. Louis Blues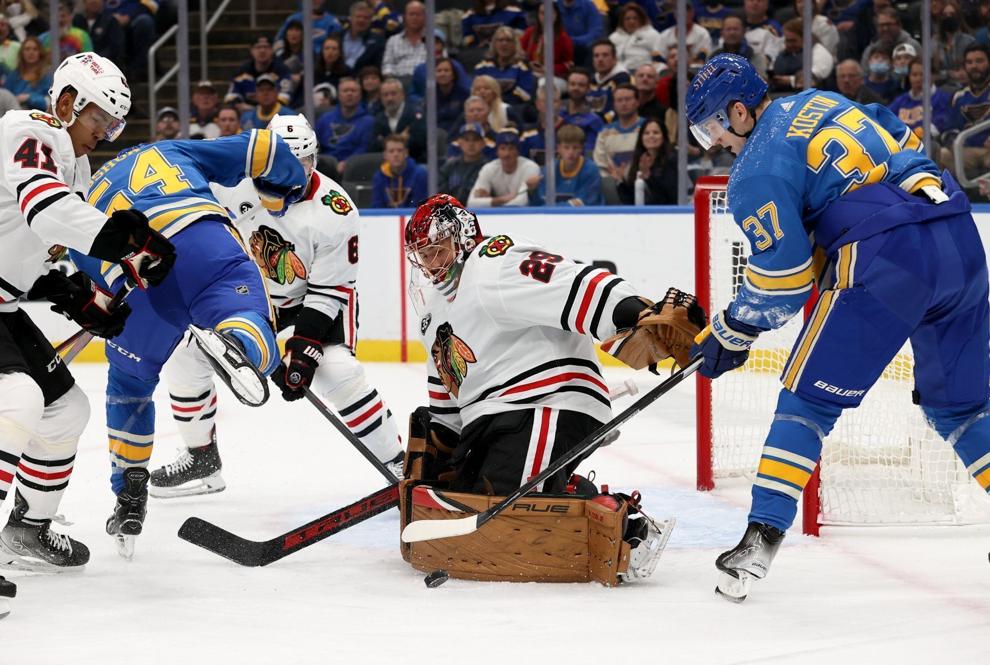 Tom Timmermann • 314-340-8190
@tomtimm on Twitter