NORMAL — Josh Fujimoto has been around long enough to know winning the Intercity Boys Swimming and Diving Meet title is nice for bragging rights. Yet it's just the beginning for more important things down the road.
"Every week we get better," said the Normal Community senior. "We're all training our hearts out. I'm really excited for how we swim at the end of the season."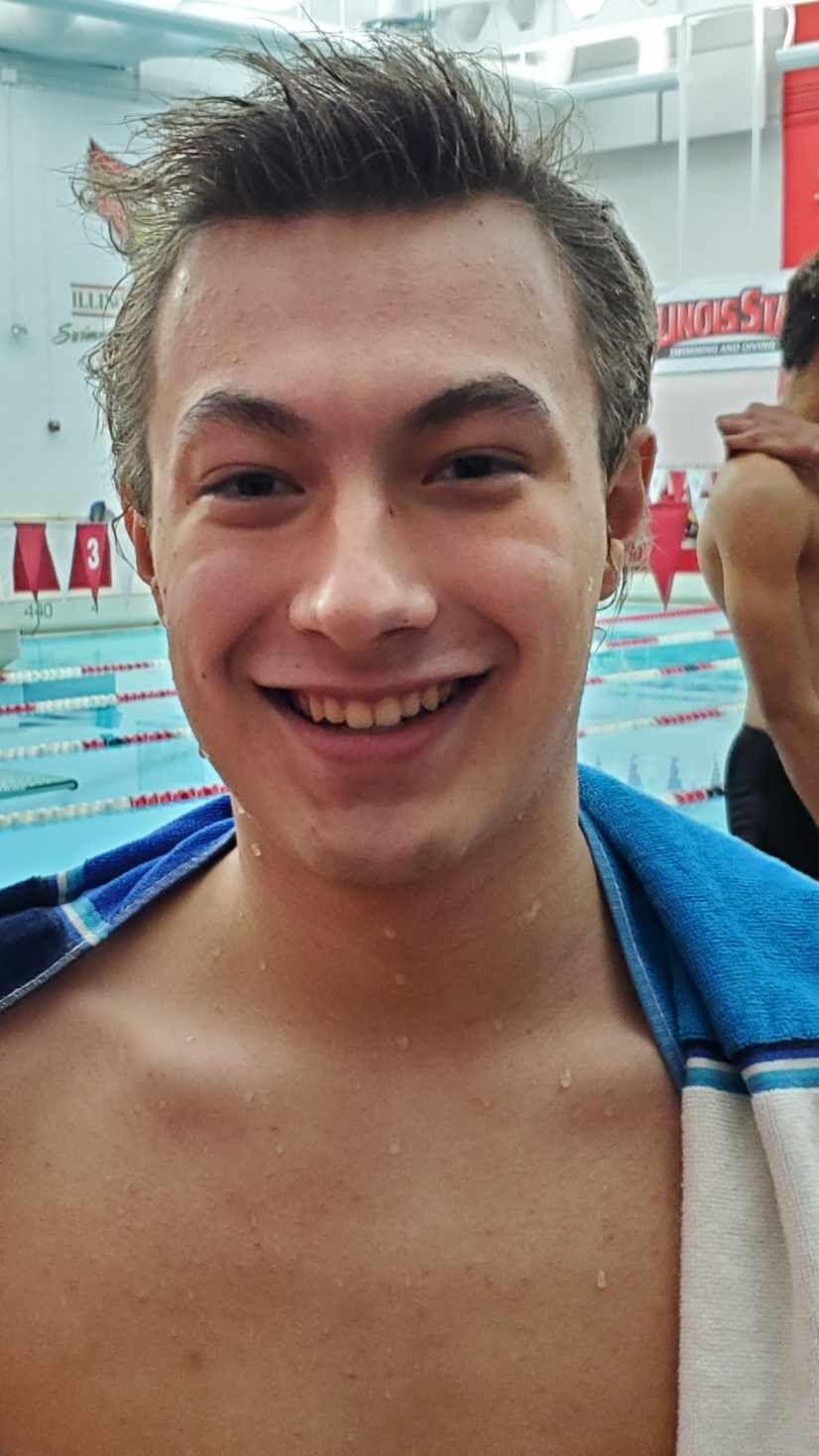 Fujimoto won two individual events, along with teammates Kenneth Wills and Wade Pyle, and was part of two victorious relays as the Ironmen captured their third straight Intercity championship Tuesday at Horton Pool.
NCHS, which won nine of 12 events, totaled 576 points. Normal West was second with 494 points while Central Catholic finished a best-ever third with 340 points, followed by Bloomington (316) and University High (287).
"They're finally bringing it all together and doing what they need to do as a team," said NCHS coach Heather Budak.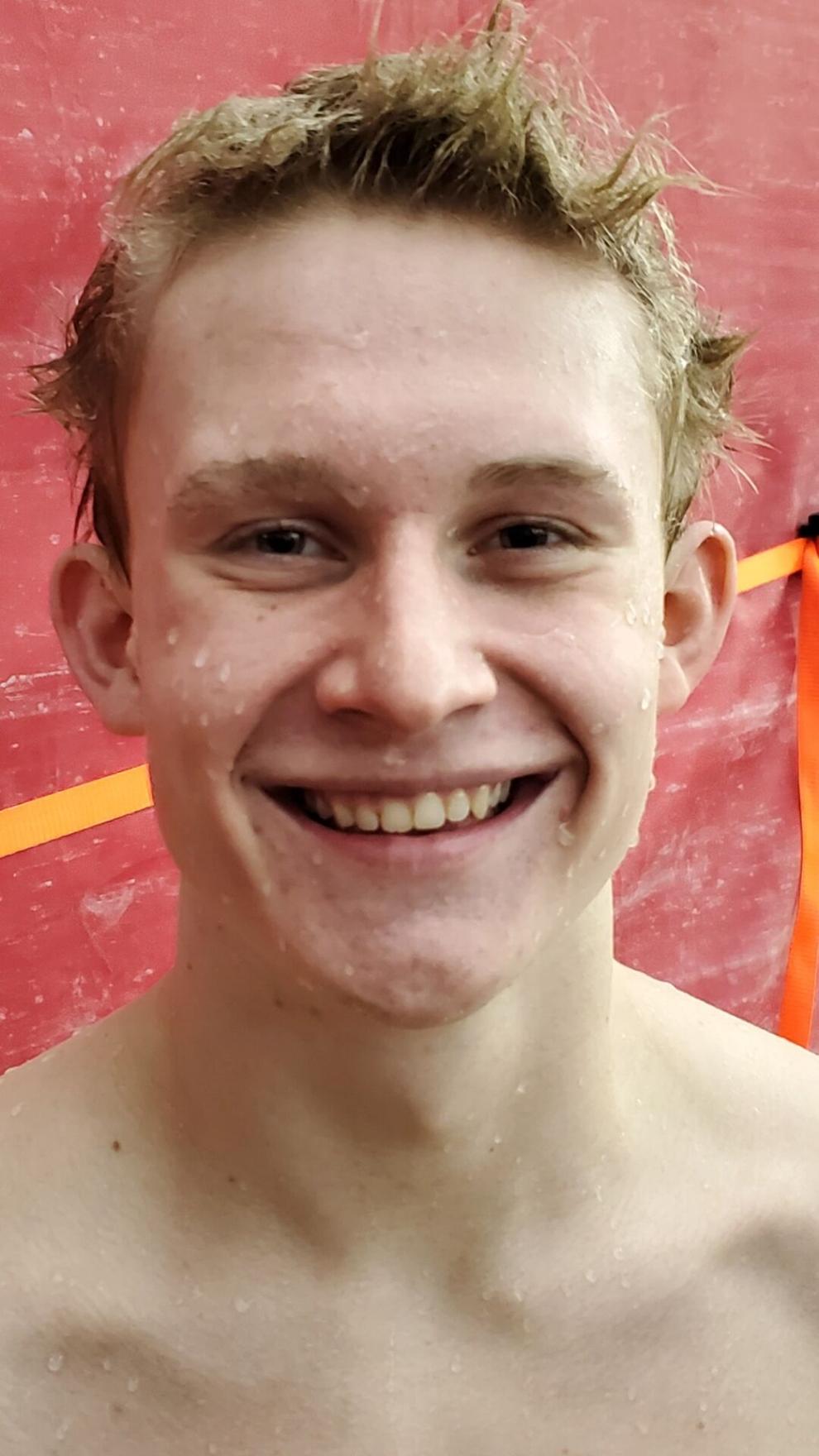 Wills gave Budak credit for arranging her 14 swimmers to be at their best while winning their fourth meet of the season.
"Our coach set a really good lineup for the meet," said the junior. "Everyone was close to their best or at their best, which is good for this part of the season. She did taper us a little bit yesterday (in practice). But even without that taper I think, as a whole, the team would have done just as well as we did today."
Fujimoto took the 200-yard freestyle relay in 1 minute, 44.23 seconds and later added the 100 butterfly (53.40). 
"I was happy with how the 200 free is coming along," he said. "There's room for improvement and it's easy for me to get to that point."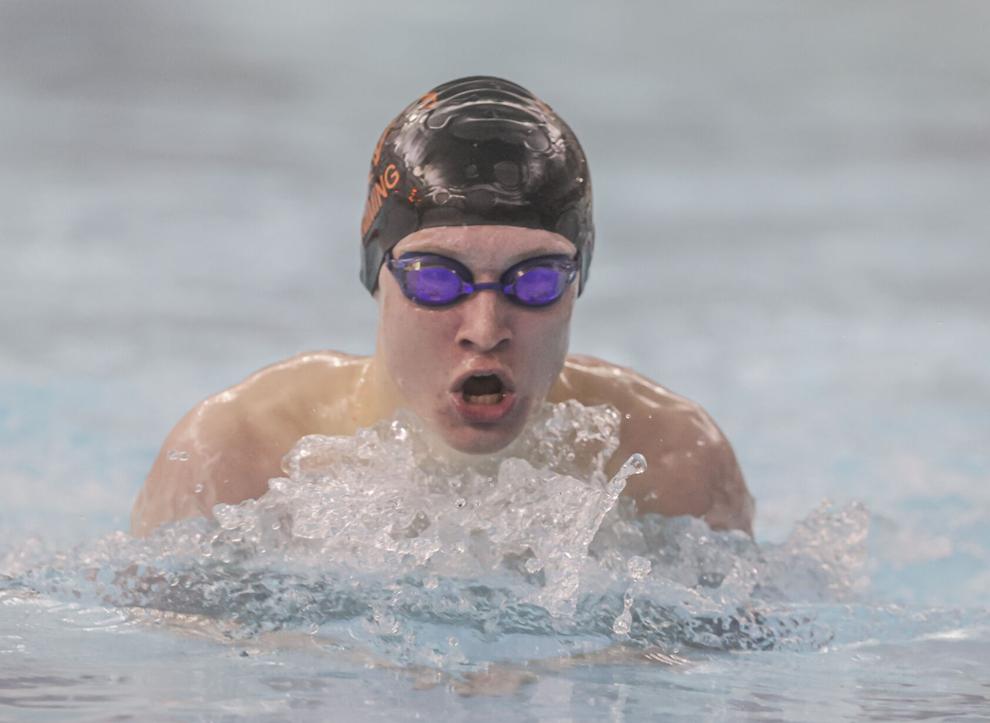 Wills earned firsts in the 200 individual medley (2:01.30) and 500 freestyle (4:48.24).
"I've dropped 10 seconds from beginning of season (in the 500 freestyle) and I think I'll be able to get even faster from here," said Wills, who hopes to get in the final eight at the state meet at the end of February.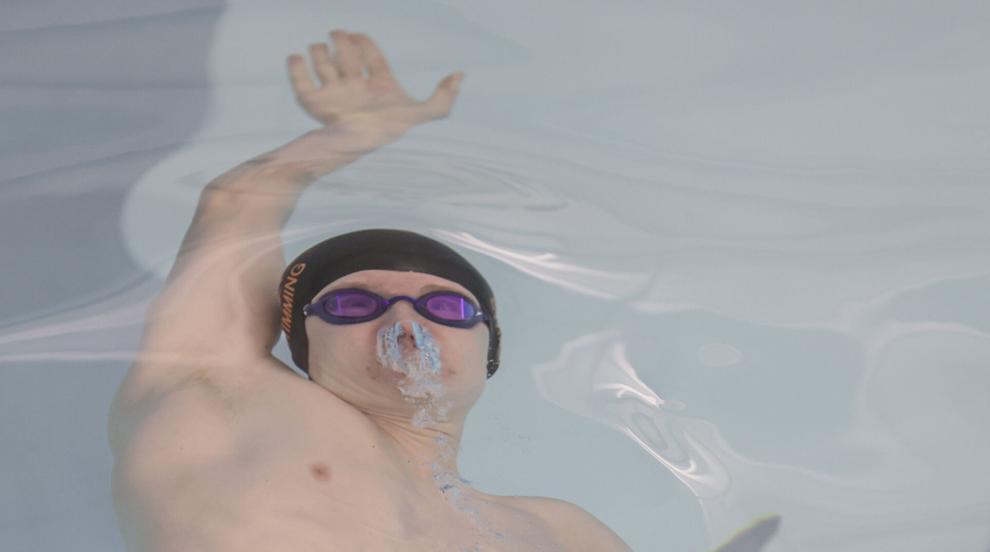 Pyle is among seven freshmen on NCHS' roster. He admits his older teammates sometimes "give me a little bit hard of a time because I'm a freshman, but it's a lot of fun with them."
There's no doubt Pyle is fitting in quite nicely. He sprinted to the 50 freestyle title (22.69) before taking the 100 backstroke (56.06).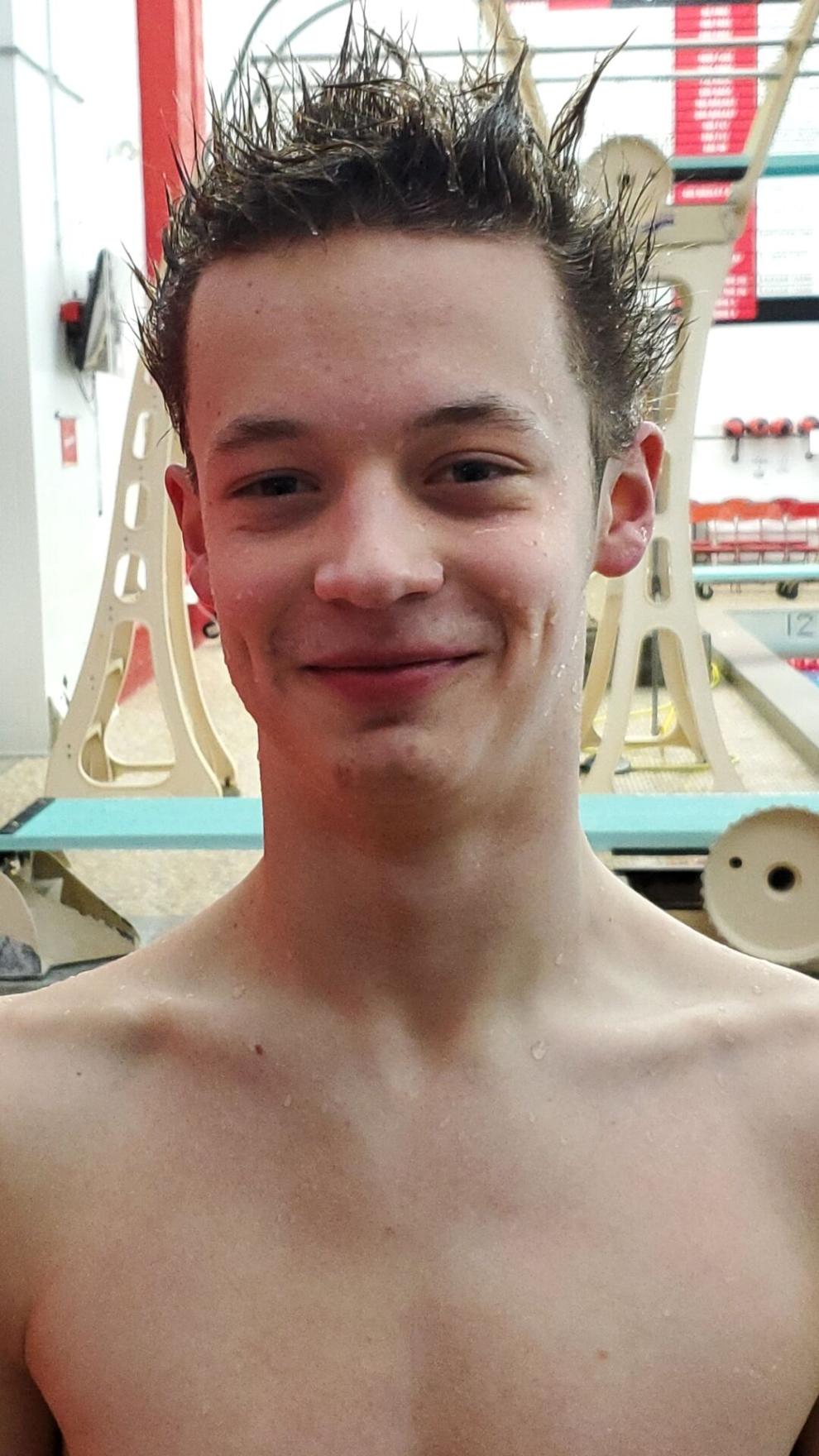 "We're building off each other at practices and always working together and making sure we never get off intervals and making sure we're always staying on the sets and times," he said. "When we're at meets it's about team spirit and making sure we keep it going."
NCHS won all three relays beginning with Wills, Josh Svob, Fujimoto and Kamden Malinowski in the 200 medley relay (1:43.22). Fujimoto, Pyle, Kamden and Caleb Vogel prevailed in the 200 freestyle relay (1:43.22) while Wills, Gabe Nelson, Svob and Pyle concluded the meet by taking the 400 freestyle relay (3:22.43).
Pyle and the other freshmen have given the Ironmen a boost.
"I've not had a class of seven freshmen in a really long time," said Budak, whose team will try to defend its Big 12 Conference title Feb. 4 in Peoria. "This is all new to them. So many meets so often and practicing as often as we do. It's a lot for them. They're just figuring it out now and catching their groove as a team."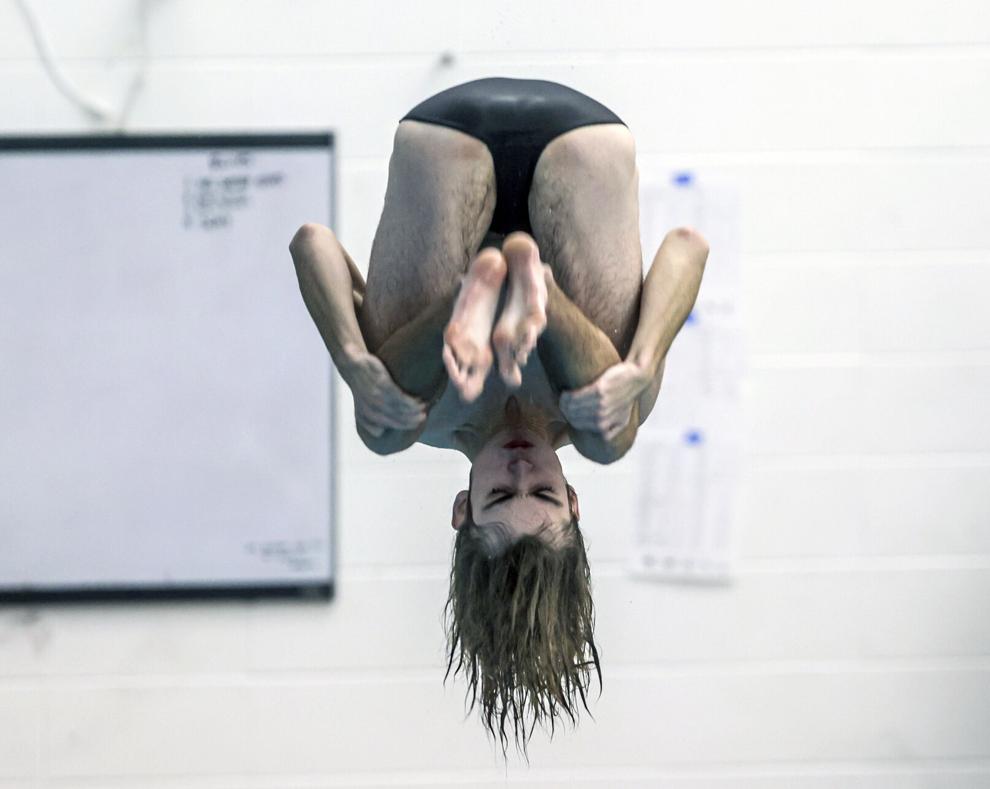 BHS' Eli Lewis repeated as the diving champion with 204.4 points. Other winners were West's Skylar Maere in the 100 freestyle (50.34), where he edged out Malinowski by .03, and U High's Matthew Meyer in the 100 breaststroke (1:01.91).