NORMAL — An eight-point Normal West lead vanished in less than three minutes late during the fourth quarter Friday night.
Still, the Wildcats had the ball with the clock winding down against Peoria High and first place in the Big 12 Conference on the line. And when Gavin Camp went up for a 3-pointer with the score tied at 58, Tanner Cupples was confident.
"We got the shot we wanted," said Cupples, a West senior forward who was scoreless. "We had our shooter in the corner."
However, Camp's attempt came up well short. A battle for the loose ball ensued before it came to Cupples about 10 feet away in the middle of the lane. 
Cupples' shot hit the front of the rim and rolled in with 20 seconds left. West got a couple defensive stops and took over sole possession of the Big 12 lead with a 60-58 victory against the Lions.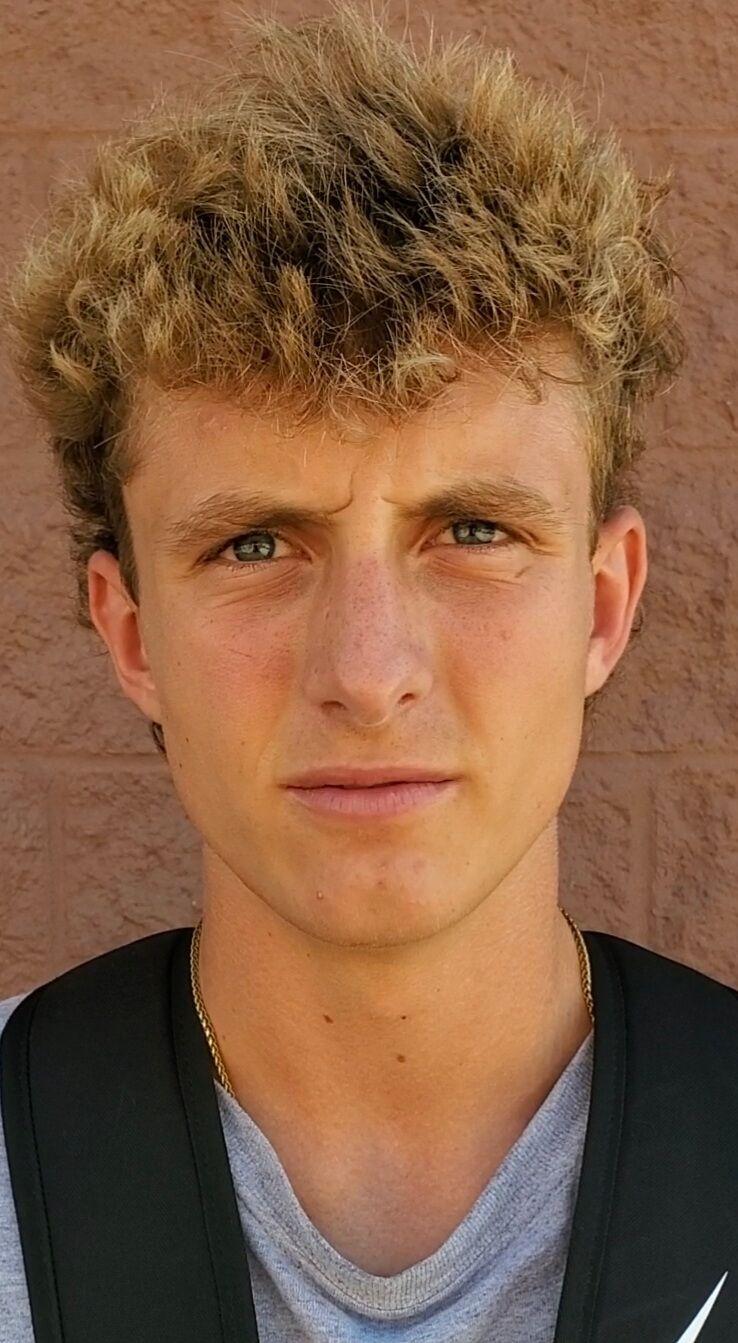 "It was a bad miss and good miss at the same time," said Cupples. "It came right to me and, instincts, I just put it right up."
West's sixth straight victory upped its record to 14-9 overall and 6-1 in the Big 12, a half-game ahead of Peoria Manual. Normal Community fell out of a share of the lead Friday with a 44-31 loss to Peoria Notre Dame.
The Wildcats' only Big 12 boys basketball title in school history came in 2002.
"I told our guys you put yourself in a position to have meaningful games here down the stretch," said West head coach Ed Hafermann, whose team played O'Fallon on Saturday. "The work you've done in the beginning of the conference season is paying off now. You're playing for something."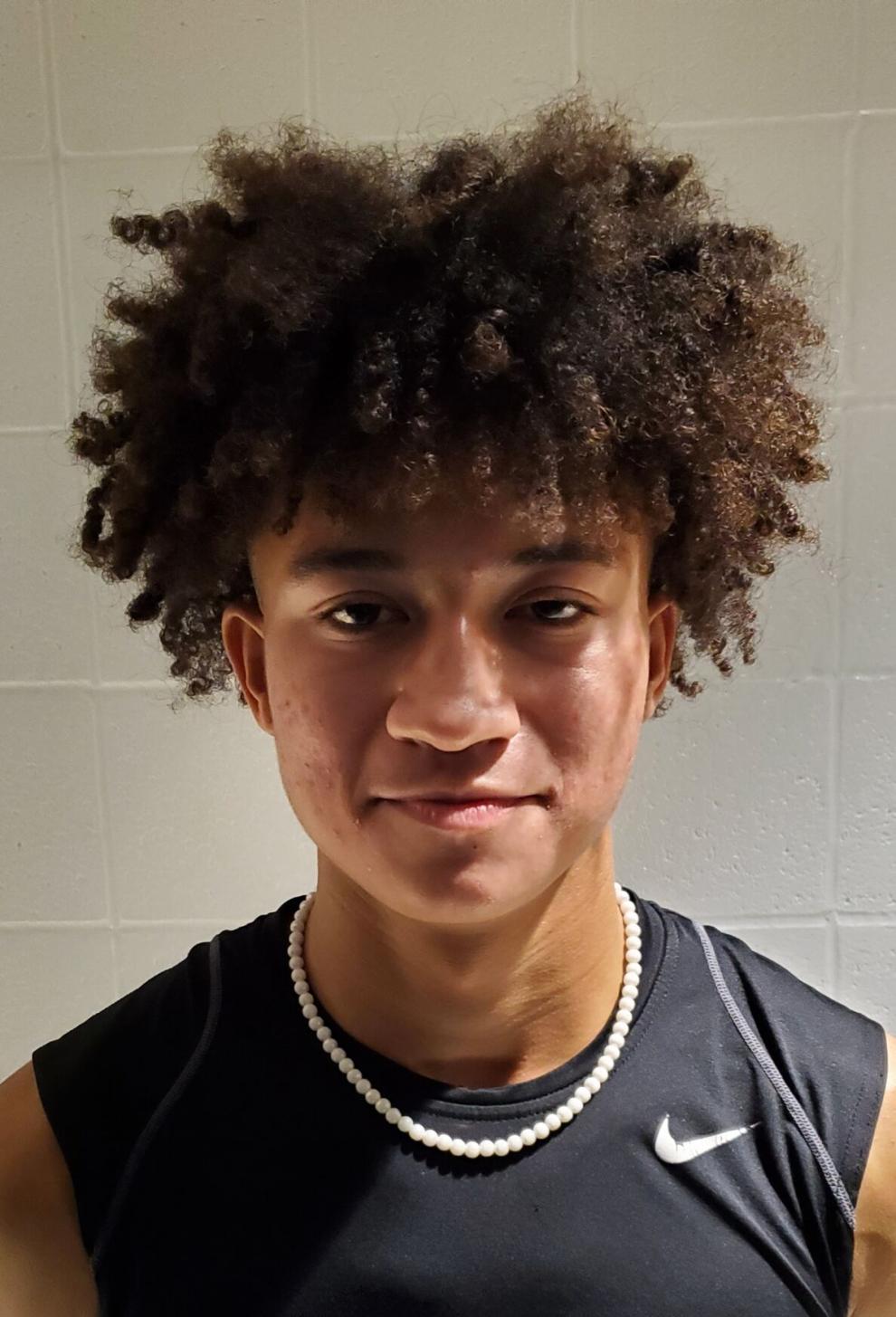 Junior guard Nate Moore led the Wildcats with 18 points while senior guard Kylen Smith added 12. Camp contributed nine points and five rebounds despite sitting out most of the first half with two fouls.
The Wildcats survived a physical tussle against Peoria (11-8, 5-2). The Lions forced West into 21 turnovers with unrelenting pressure. Junior guard De'Kwon Brown paced four Peoria players in double figures with 12 points.
West committed 11 turnovers in the first half and trailed, 32-29, at the break.
"We had to adjust, but it wasn't something we didn't know going into the game," said Moore.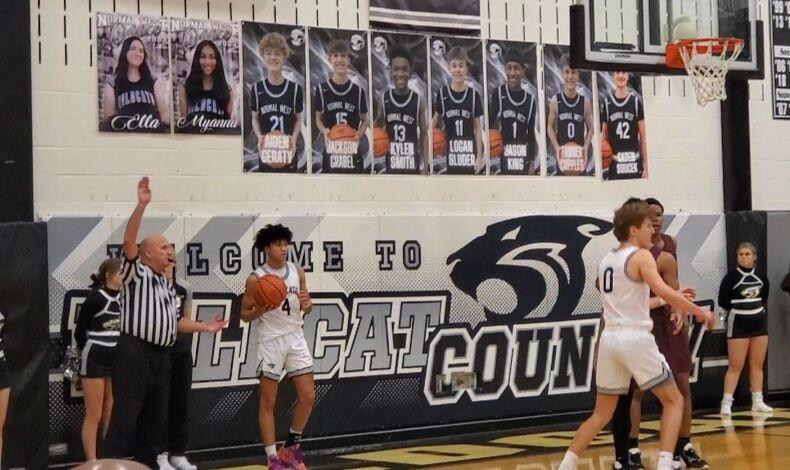 Hafermann purposely subbed regularly in the first half, trying to preserve the Wildcats' legs and stamina for the second half. It paid off as West cut down its turnovers and took a 46-45 lead into the fourth quarter.
Camp's steal and layup gave West a 56-47 advantage with 5:29 left. The Wildcats still were ahead, 58-50, after Smith scored on drive with 3:15 remaining before a couple turnovers helped the Lions surge back and tie the game on Mikequese Taylor's two free throws with 48 seconds left.
"We struggled a couple possessions there where we turned it over," said Hafermann. "The physical play came into play on that. Our guys need to learn once we get that lead to extend it or maintain it."
Moore said the Wildcats were still confident.
"They really showed us the physicality they were bringing to the table in that section where they came back," he said. "We had to stay through it and keep going."
That it was Cupples who made the game winner brought a smile to Hafermann's face. Cupples hurt his knee in the first game of the season-opening Intercity Tournament — which West won for the first time in 11 years — and didn't return until Jan. 10.
Hafermann has limited Cupples' minutes, gradually working him back into the rotation. Friday was the most Cupples has played in his return.
"It's an incredible confidence booster," said Cupples. "I got my shots blocked and missed a couple layups, but it just felt good to see one go in and in that moment it felt much better."
Cupples also knows something about winning a Big 12 title, helping the Wildcats' football team do so in the fall. West's last three Big 12 games are at Peoria Notre Dame next Friday, home against Bloomington on Feb. 14 and at Normal Community on Feb. 17.
"We're very confident, but we know the job is not finished," said Cupples. "We're excited to go game in and game out and stack these conference wins for the conference championship."