ST. LOUIS — Illinois Wesleyan's football team put itself in position to win its first road game of the season as the Titans were tied with Washington (Mo.) at halftime of Saturday's game at Francis Olympic Field.
The Bears took away IWU's hopes with 24 straight points after the intermission.
Quarterback Matt Rush's 32-yard touchdown pass to Collin Goldberg less than two minutes into the third quarter broke the tie and sent WashU on its way to a 38-22 victory in College Conference of Illinois and Wisconsin action.
IWU dropped to 1-4 overall and 1-3 in the CCIW ahead of next Saturday's 1 p.m. game against Millikin at Tucci Stadium.
Hamid Bullie's 1-yard run and Andrew Stange's conversion kick gave IWU a 14-all tie midway through the second quarter. Wes Watson hauled in a 58-yard strike from Sage Shindler for the Titans' first touchdown in the first quarter.
The Bears (3-2, 3-1) upped their lead to 28-14 on Cole Okmin's 1-yard TD run late in the third quarter.
After a 65-yard TD run by Kenvorris Campbell and Chris Vartanian's 34-yard field goal gave WashU a 38-14 lead, IWU scored for the final time on Shindler's 7-yard pass to tight end Zack Tencza and Shindler's conversion run with 4:13 left.
The Bears outgained IWU in total yardage, 513-424. Emmanuel Ebirim led WashU's ground attack with 138 yards on 15 carries. Rush completed 19 of 29 attempts for 265 yards and two touchdowns.
Shindler went 19 of 30 for 264 yards with two interceptions. Tencza enjoyed a career day with eight receptions for 113 yards. Bullie paced IWU's rushing attack with 101 yards on 26 carries.
Tailgating fun at Illinois Wesleyan University Homecoming
Steve and Sue Seibring, Demetria Kalodimos (class of '81), Ally Daskalopoulos (class of '18)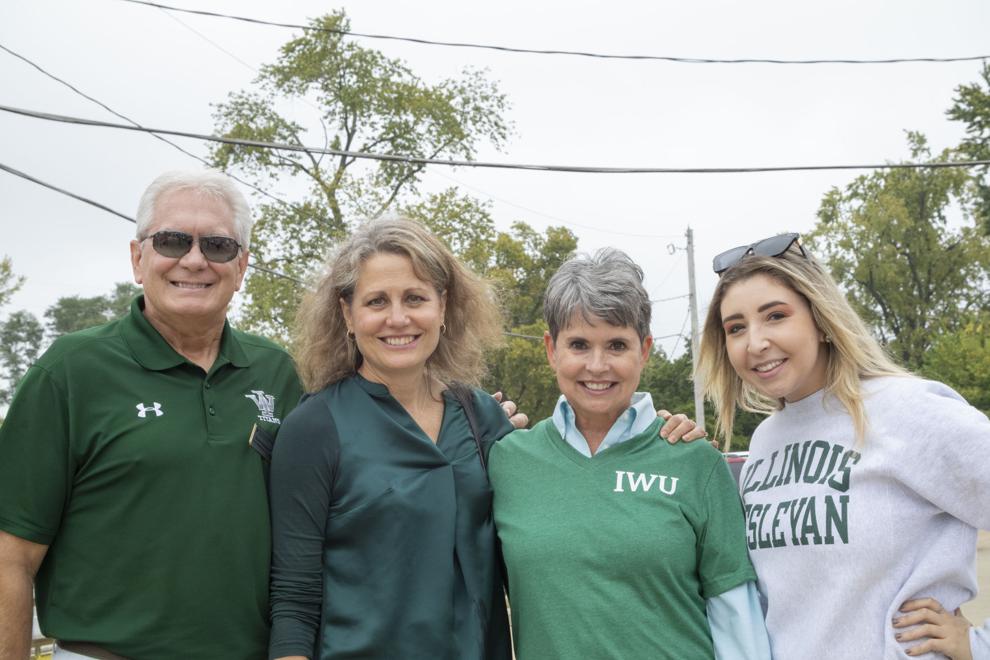 Illinois Wesleyan University alumni and fans
Signing in at the Titan Tailgate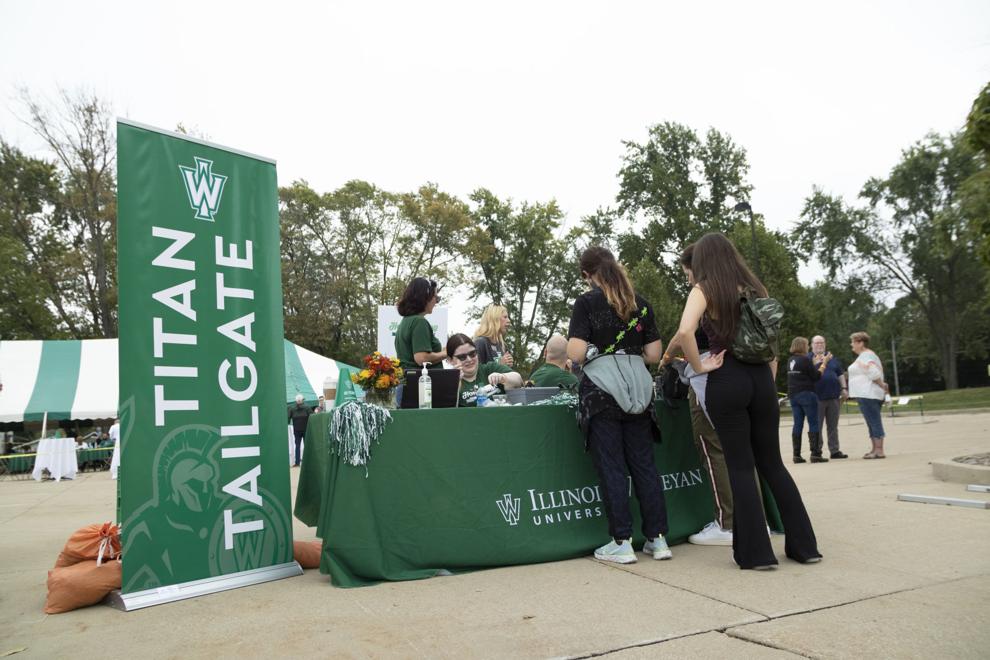 John Quarton, Josh Yount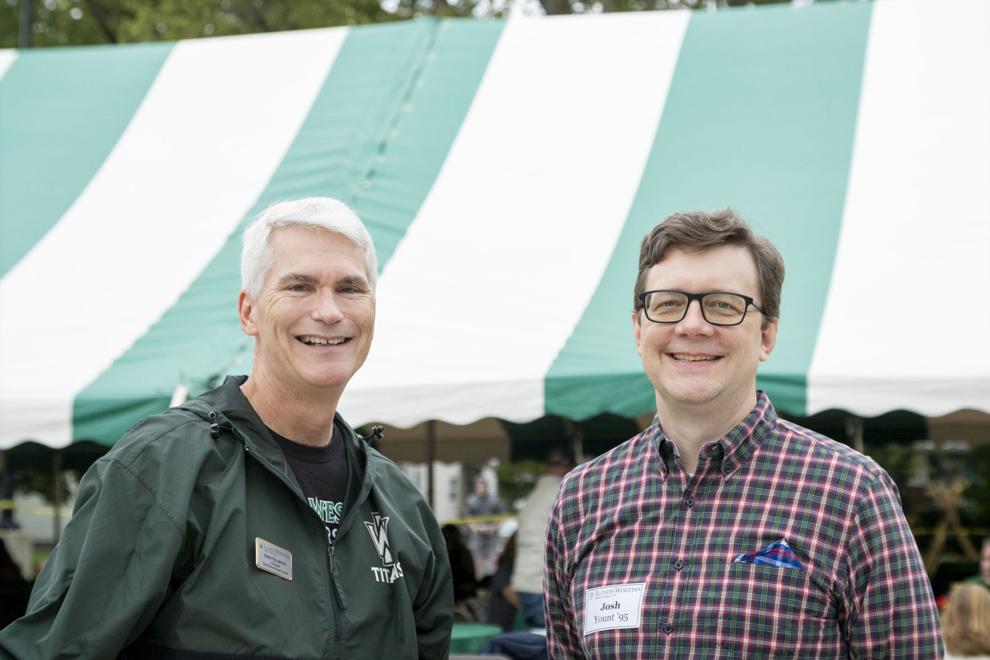 Jack and Ellen King, Kaylee Kurtz-Mathison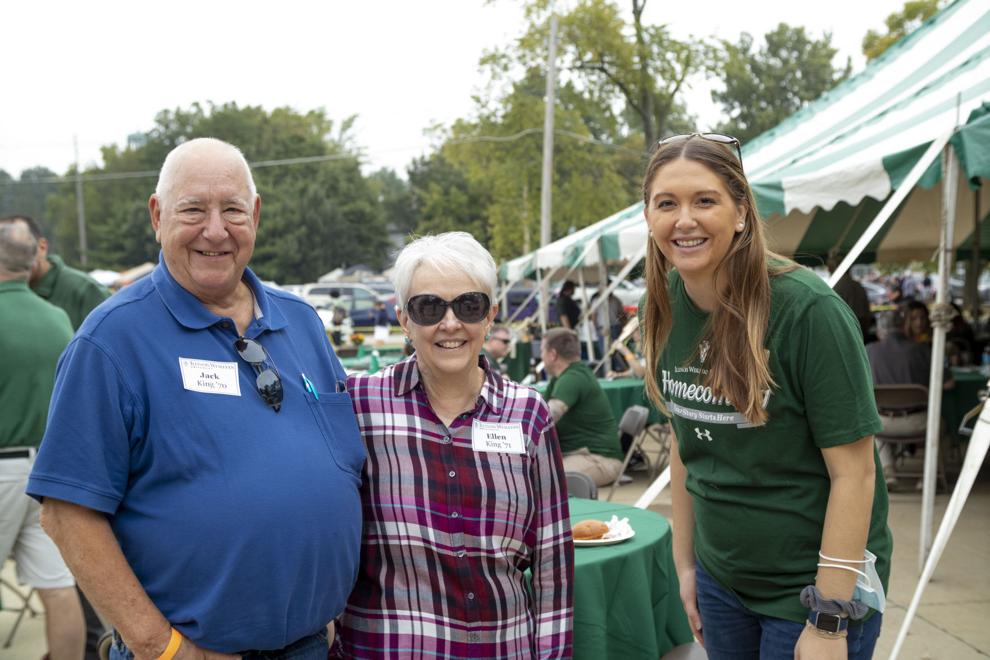 Standing: Donna and Lane Hudson, Seated David Lanciloti, Katie Hudson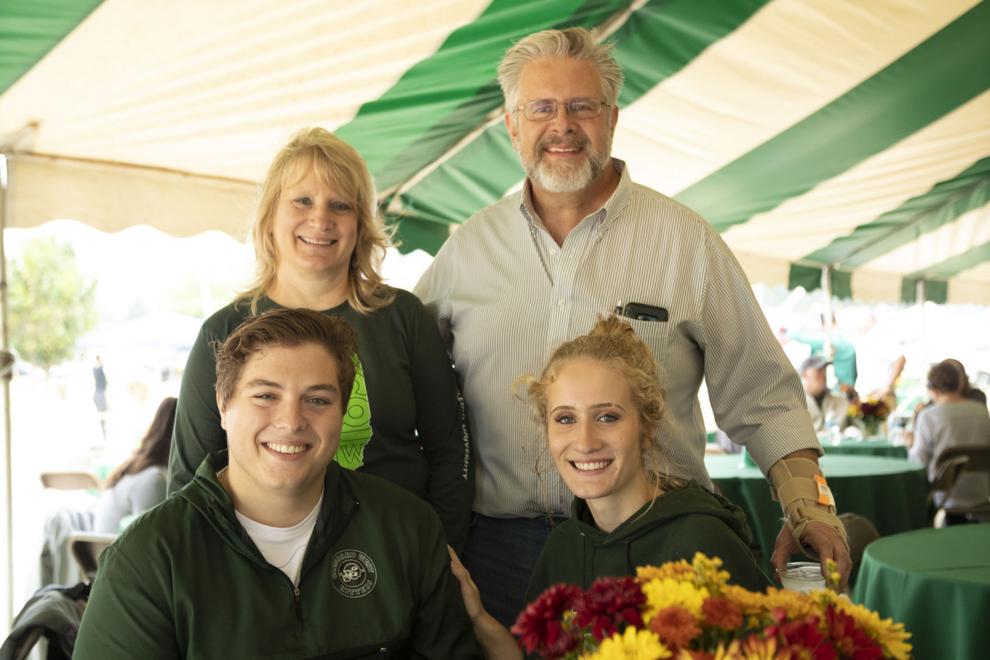 Halee, Shawn, Robyn and Taylor Hendel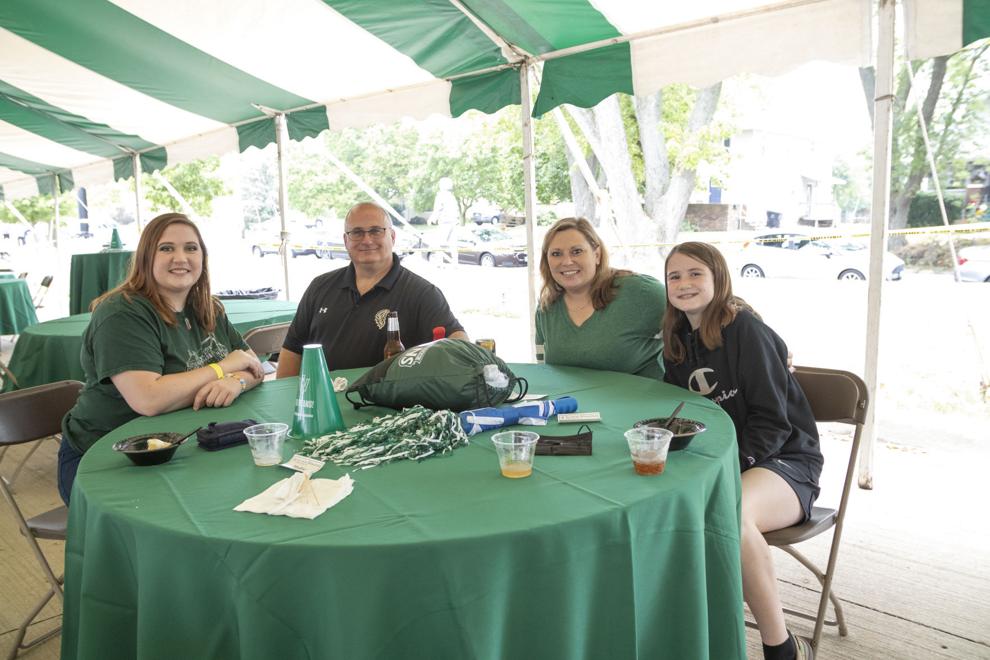 Simone, Tom and Tommie Bleker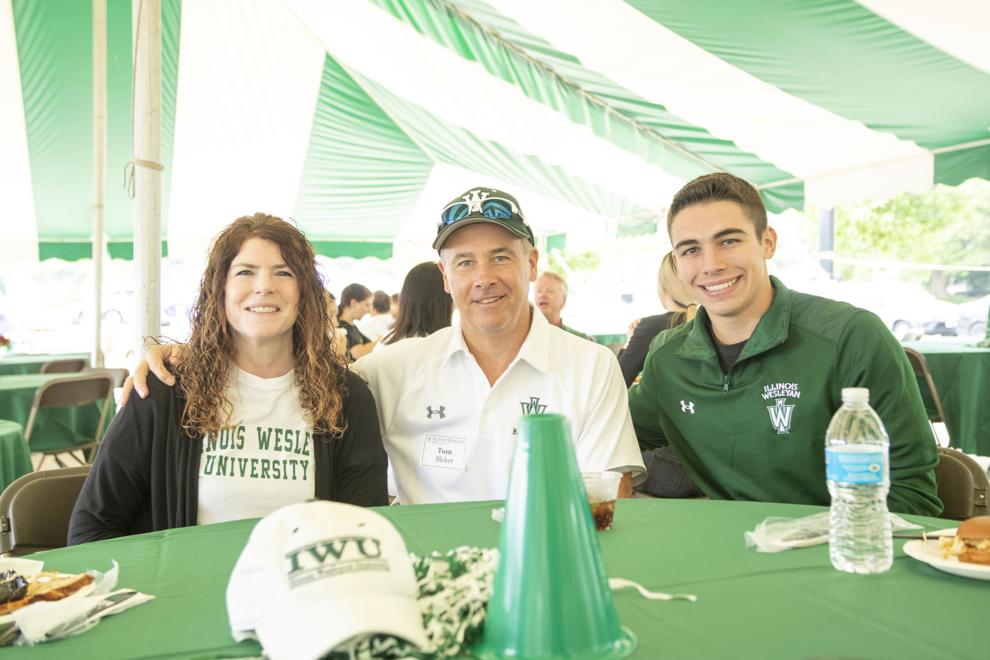 Jackie, Richard and Lauren Kruper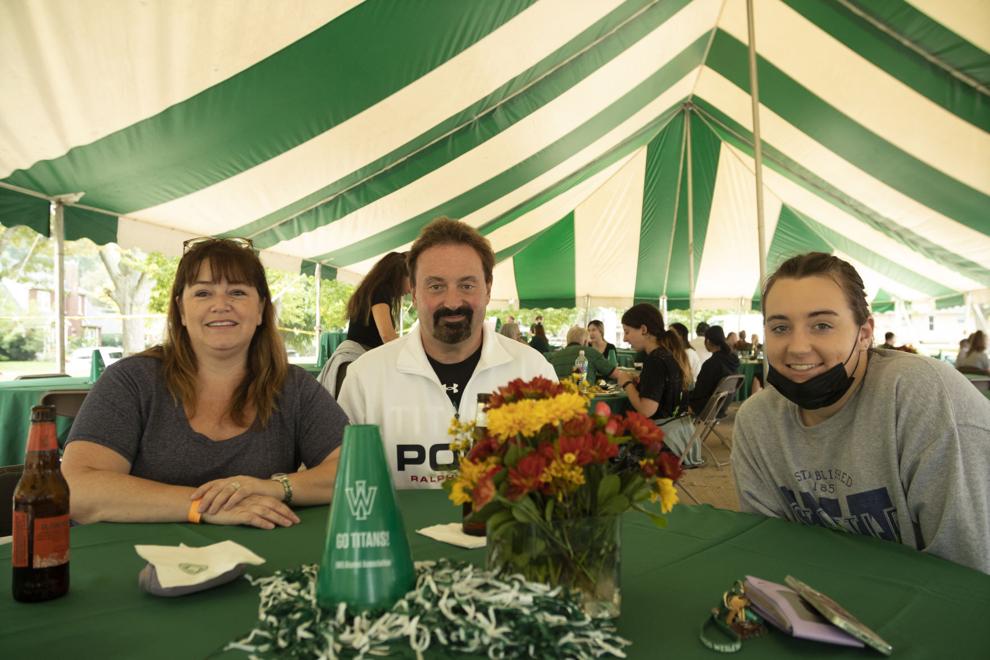 Norah, Jeremiah and Alexa Anders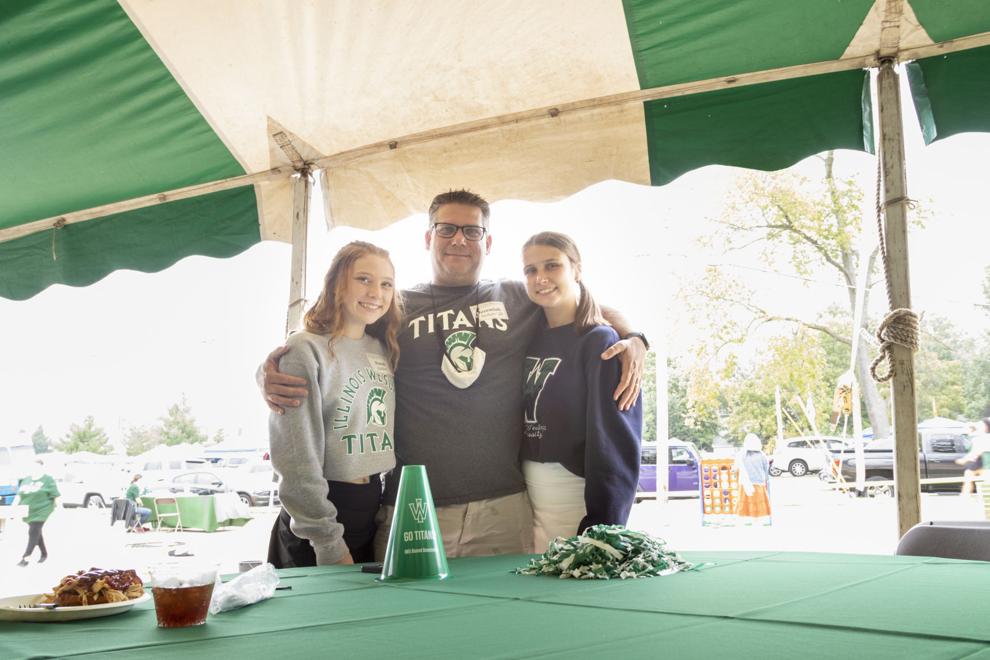 Wayne Messmer, Debbie Burt-Frazier, David Darling, Derrick Tillman-Kelly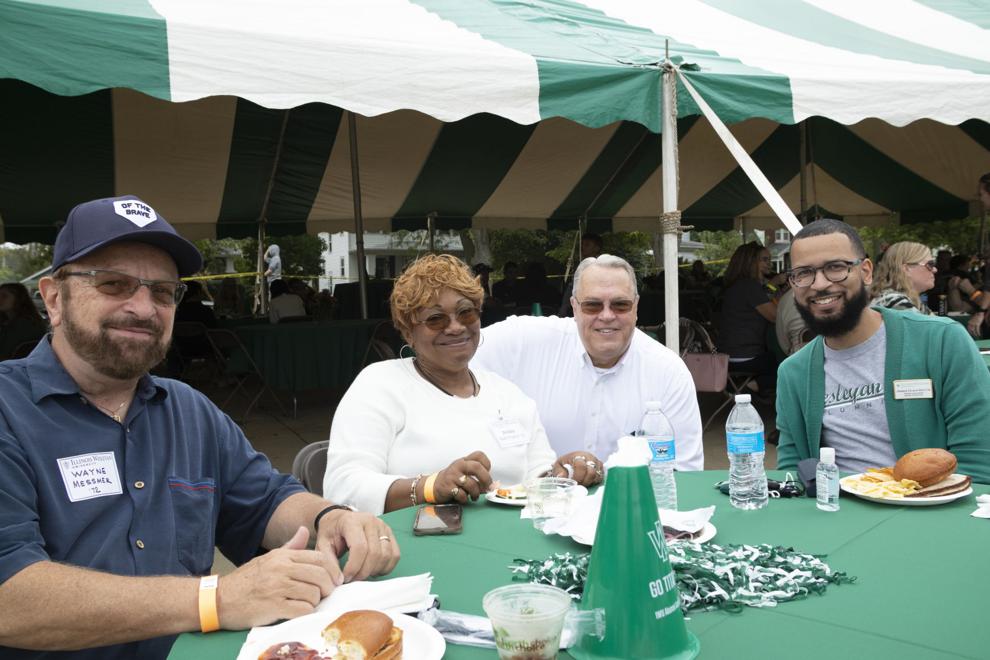 Marie and Claire Briggs, Bob Murray, Delta and Scott Briggs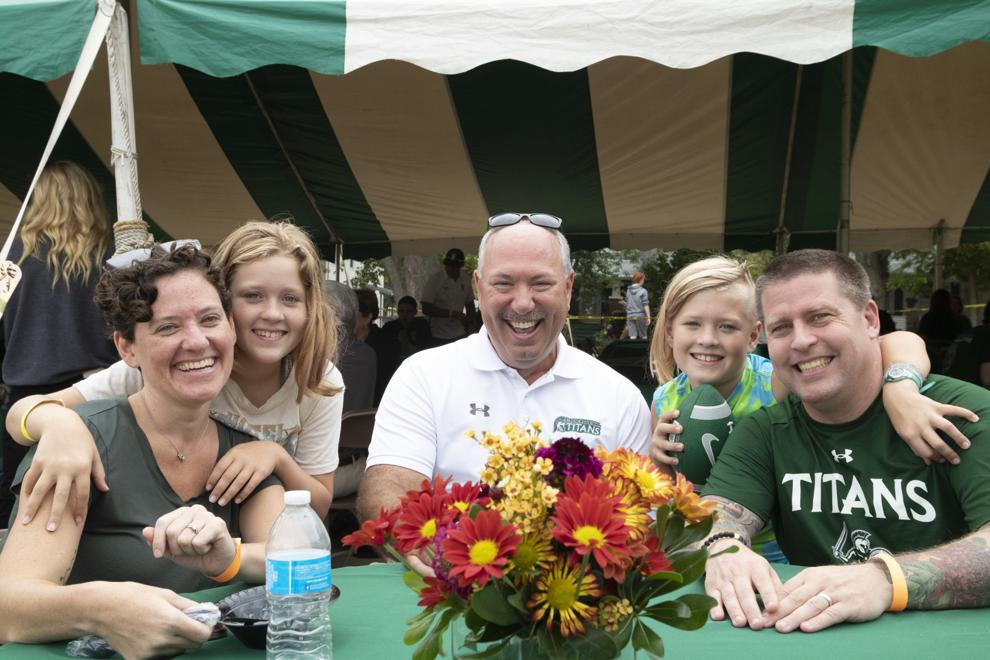 Karmy Kays watches as his son Beau throws a ball to Joel Castillo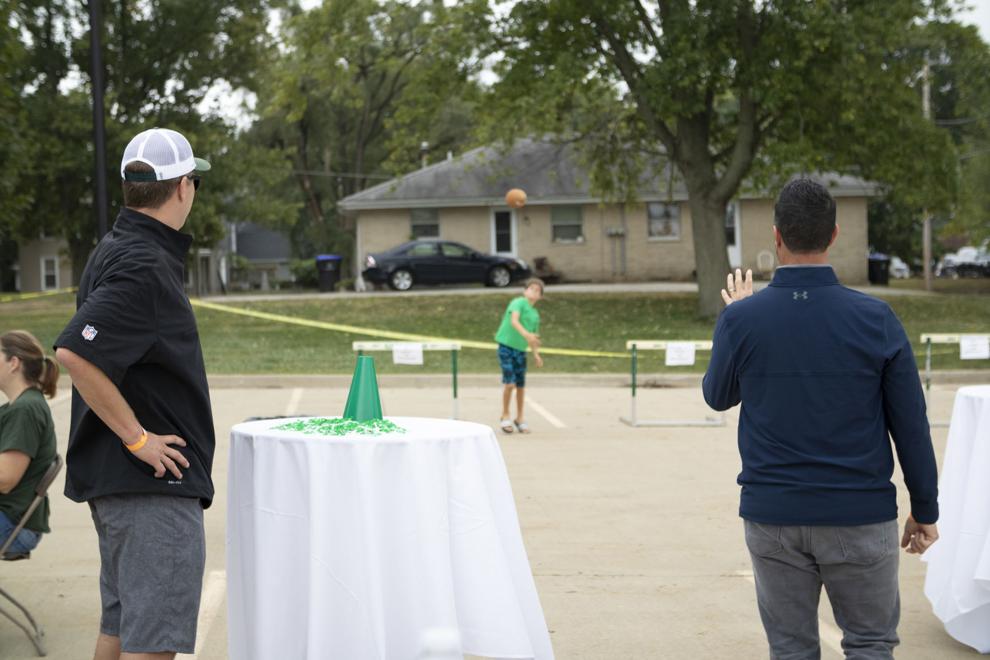 Joel Castillo, Beau Kays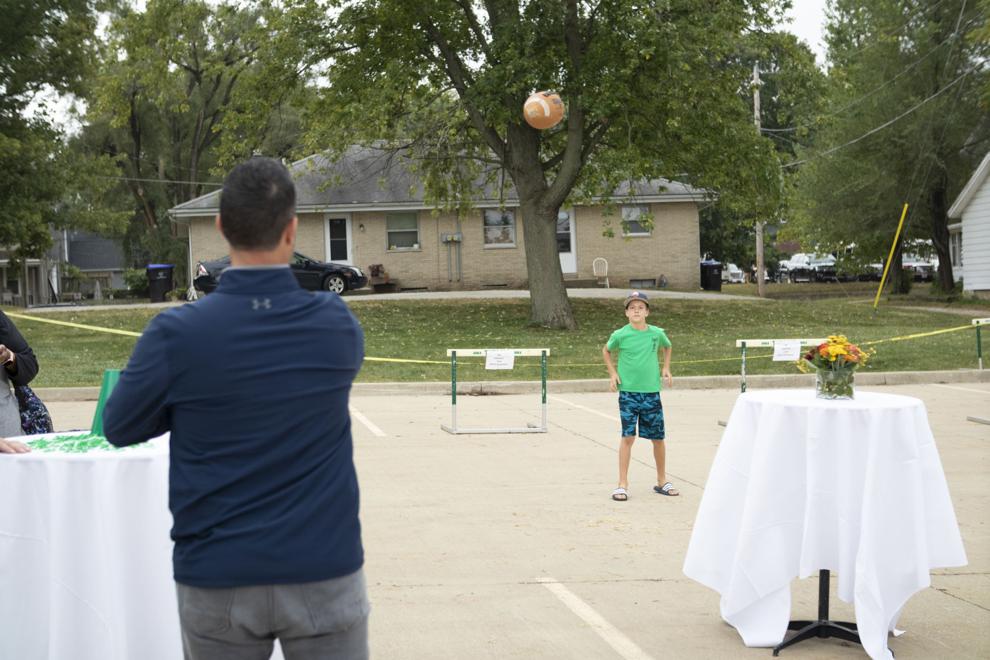 Beau Kays' shirt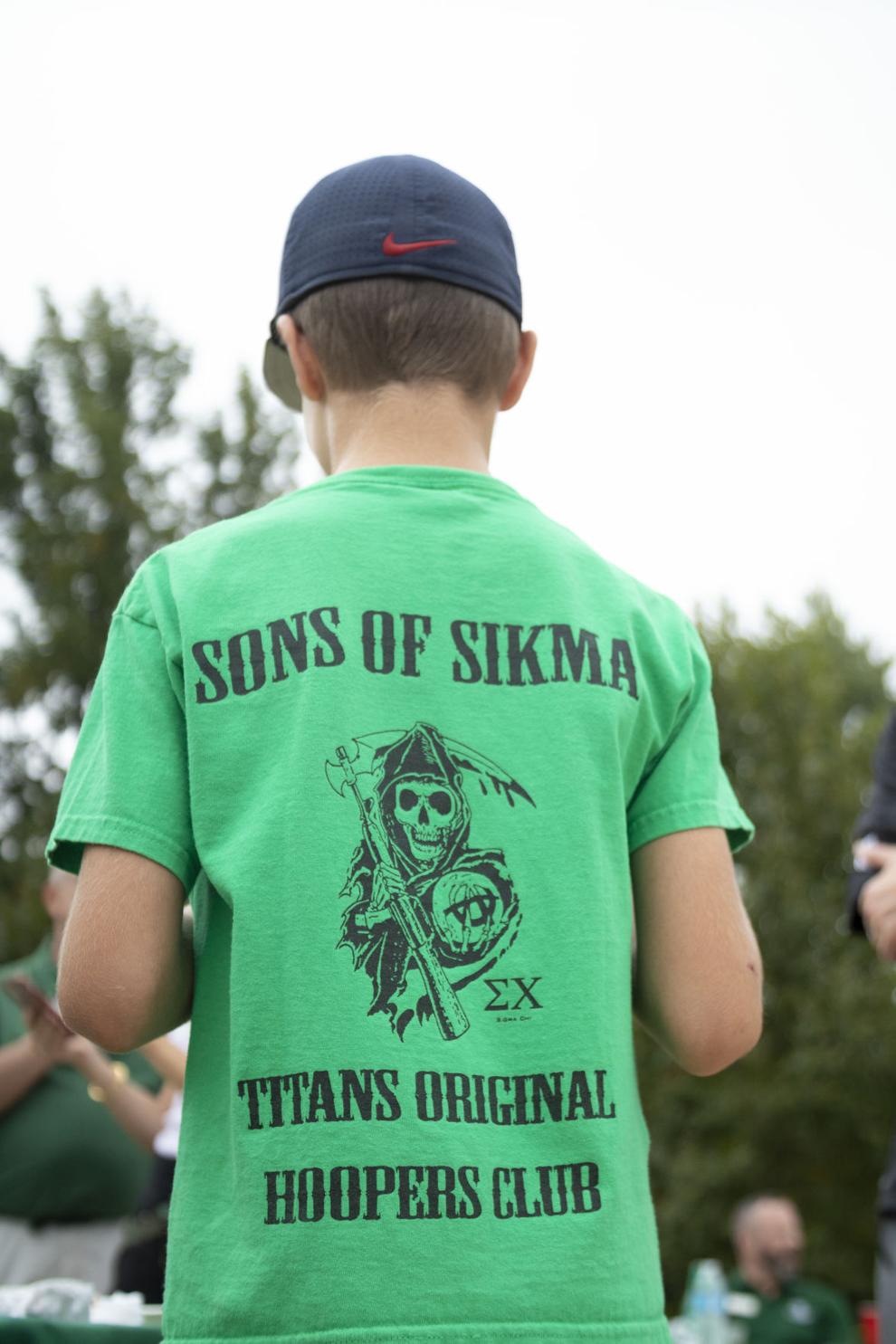 IWU President Georgia Nugent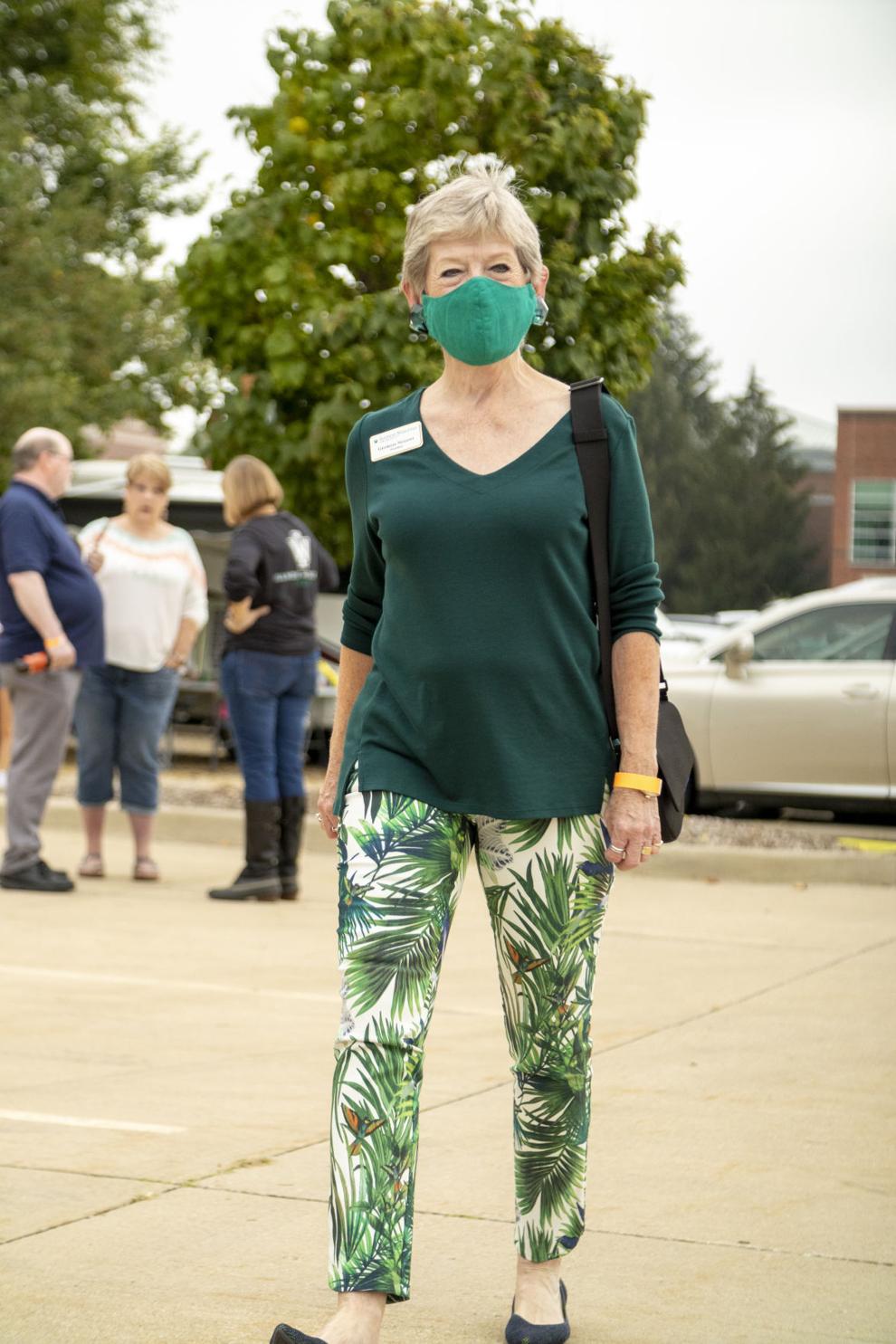 Checking in at Titan Tailgate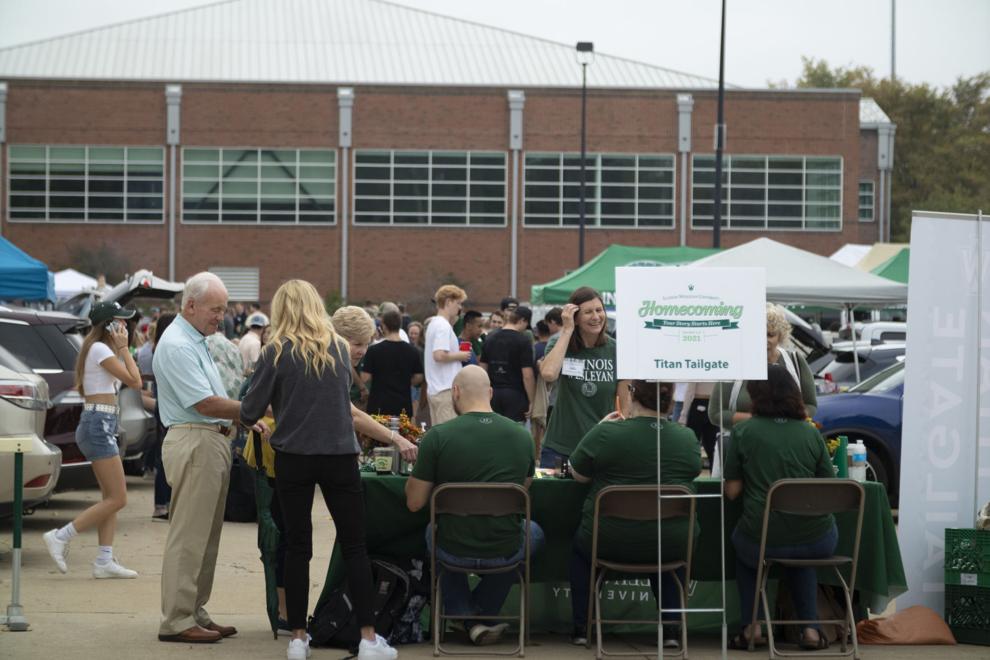 Pam and Tim Szerlong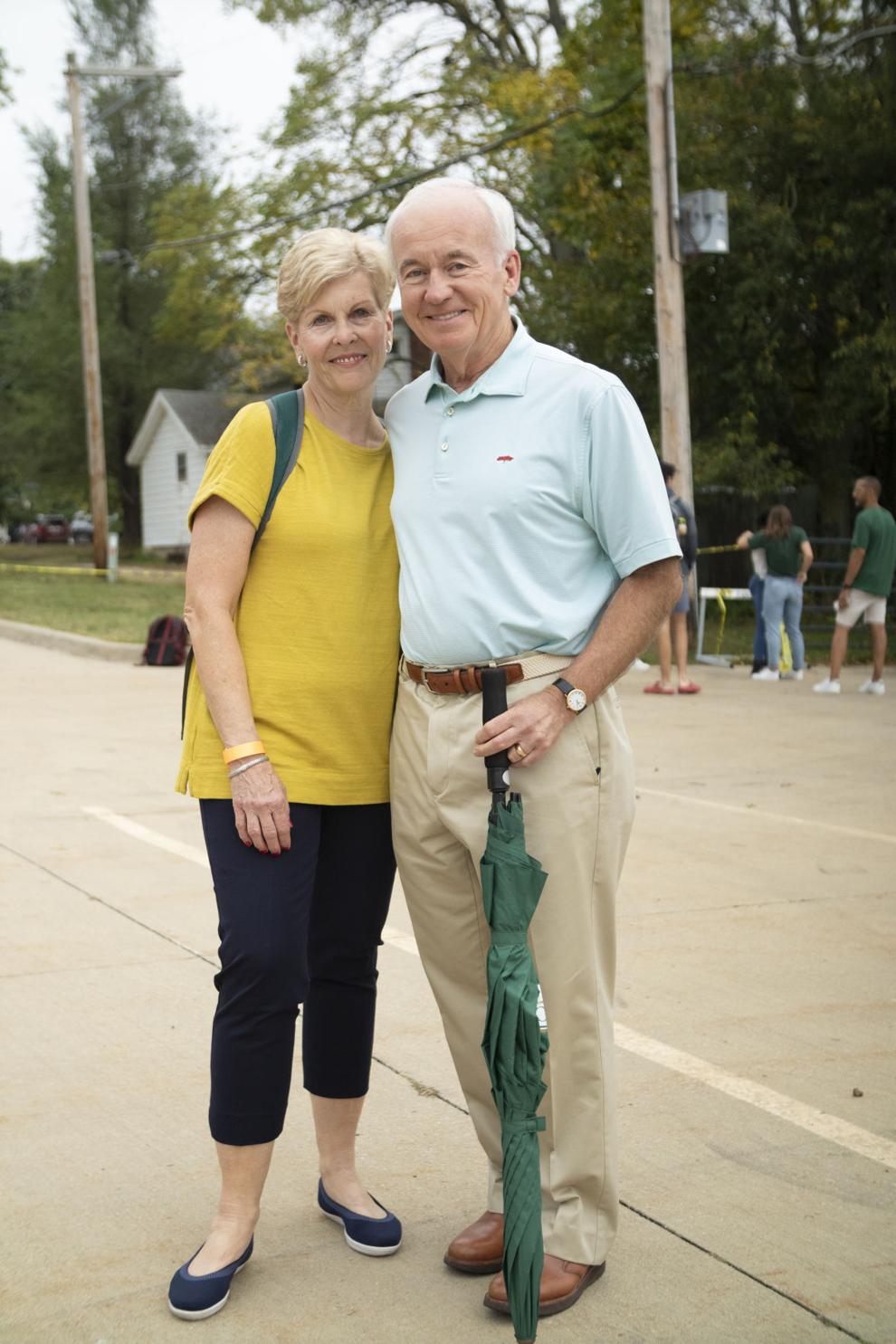 Gina Mandros, Julie Anderson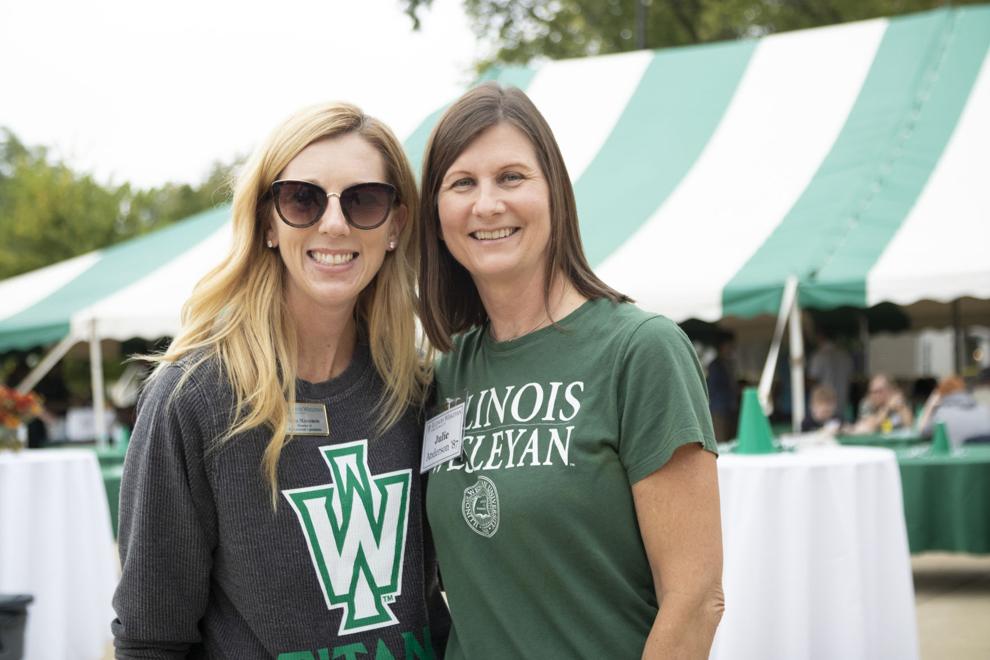 Shelly Hall, Shera Hernadez, Sara Kamm, Cindy Nourie, Danielle Kays, Beth Fahey, Emily Rogers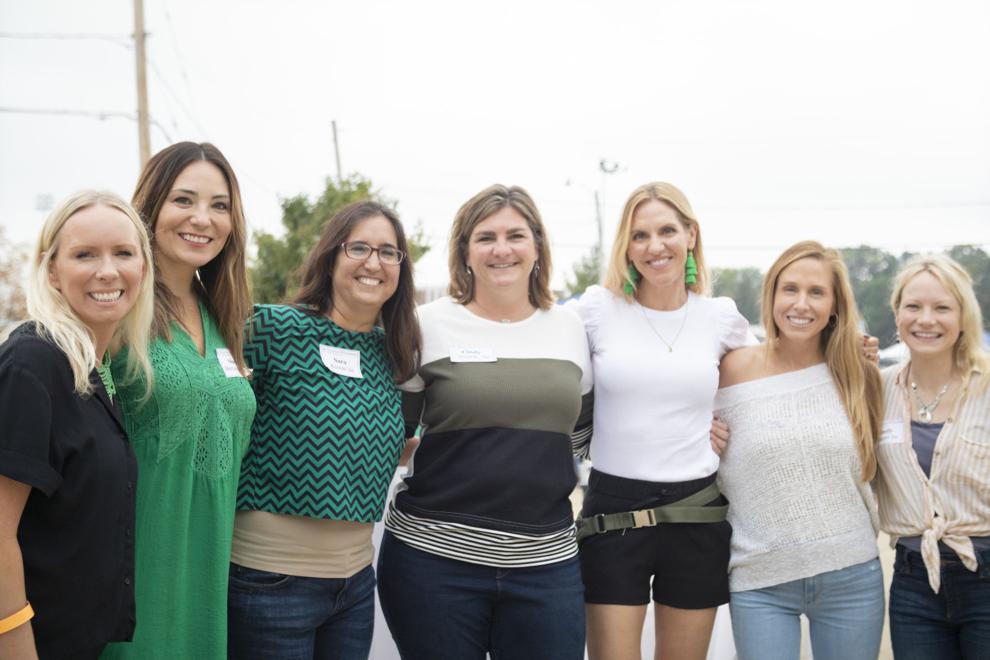 Members of the IWU Golf Team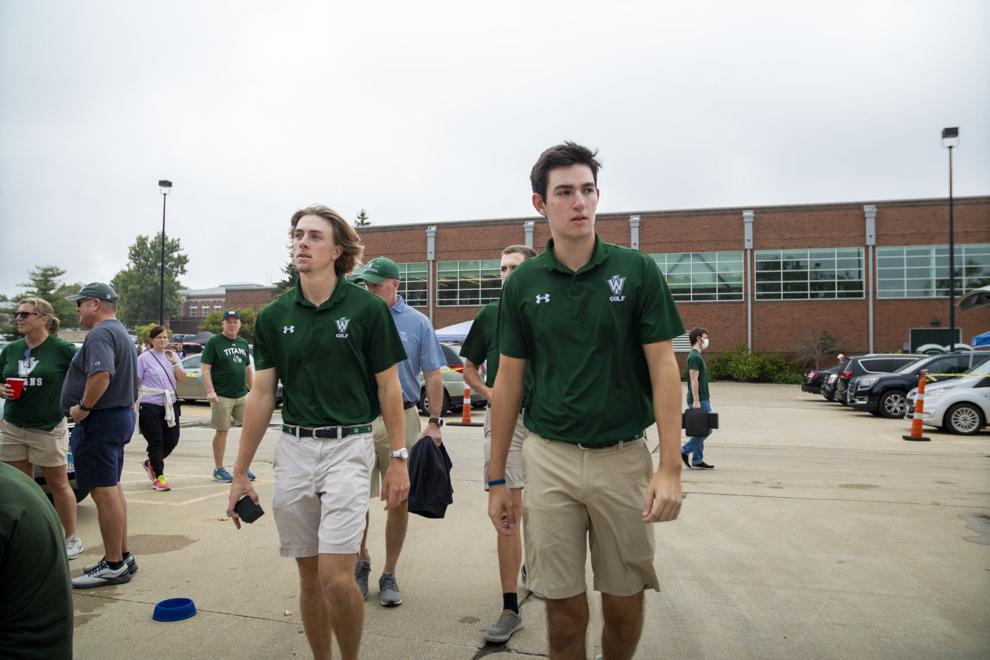 IWU Cheerleaders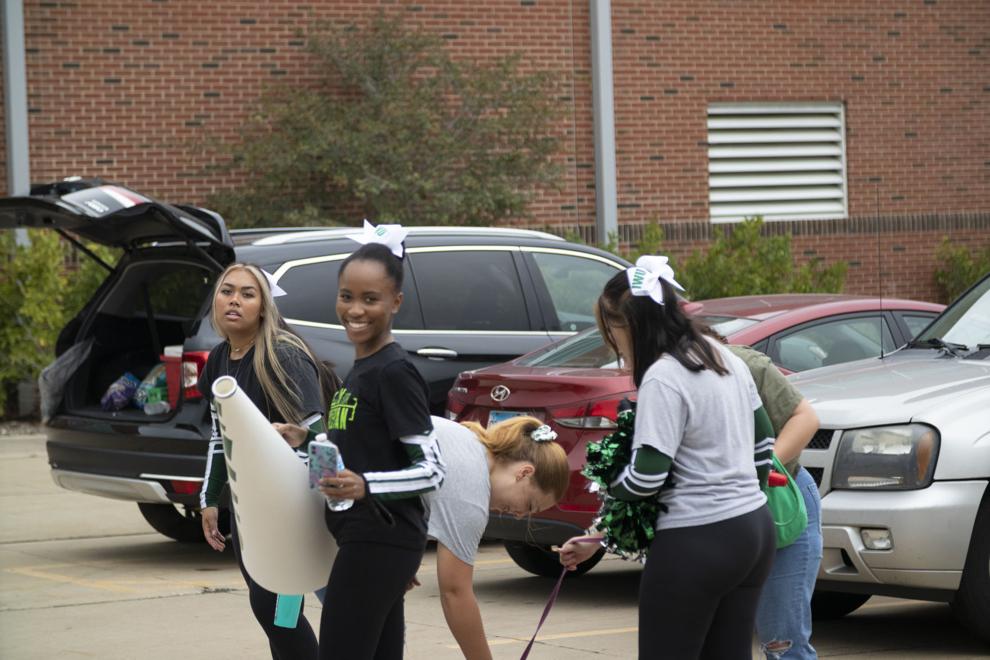 Fans taking a selfie with Tommy Titan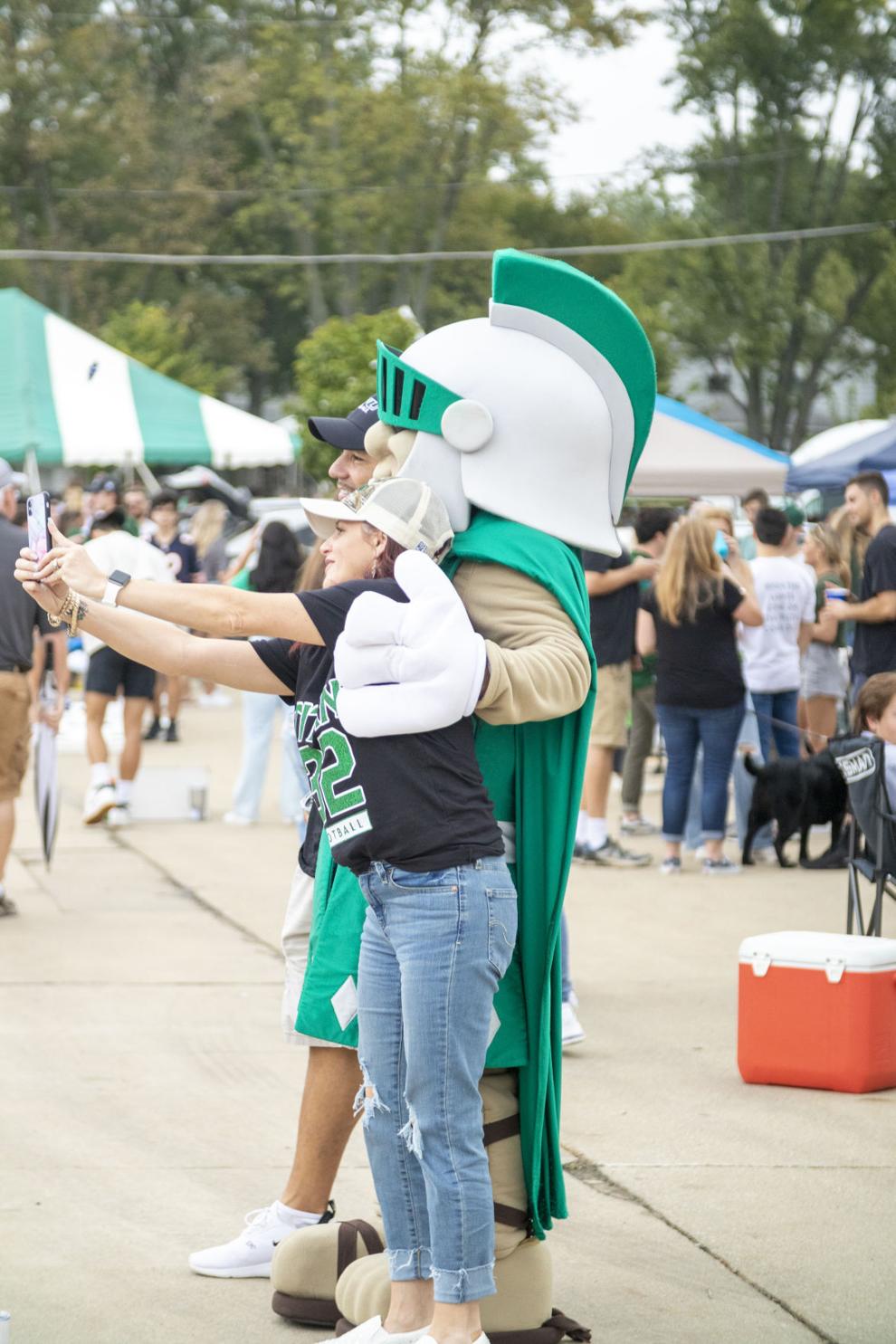 Tommy Titan and fans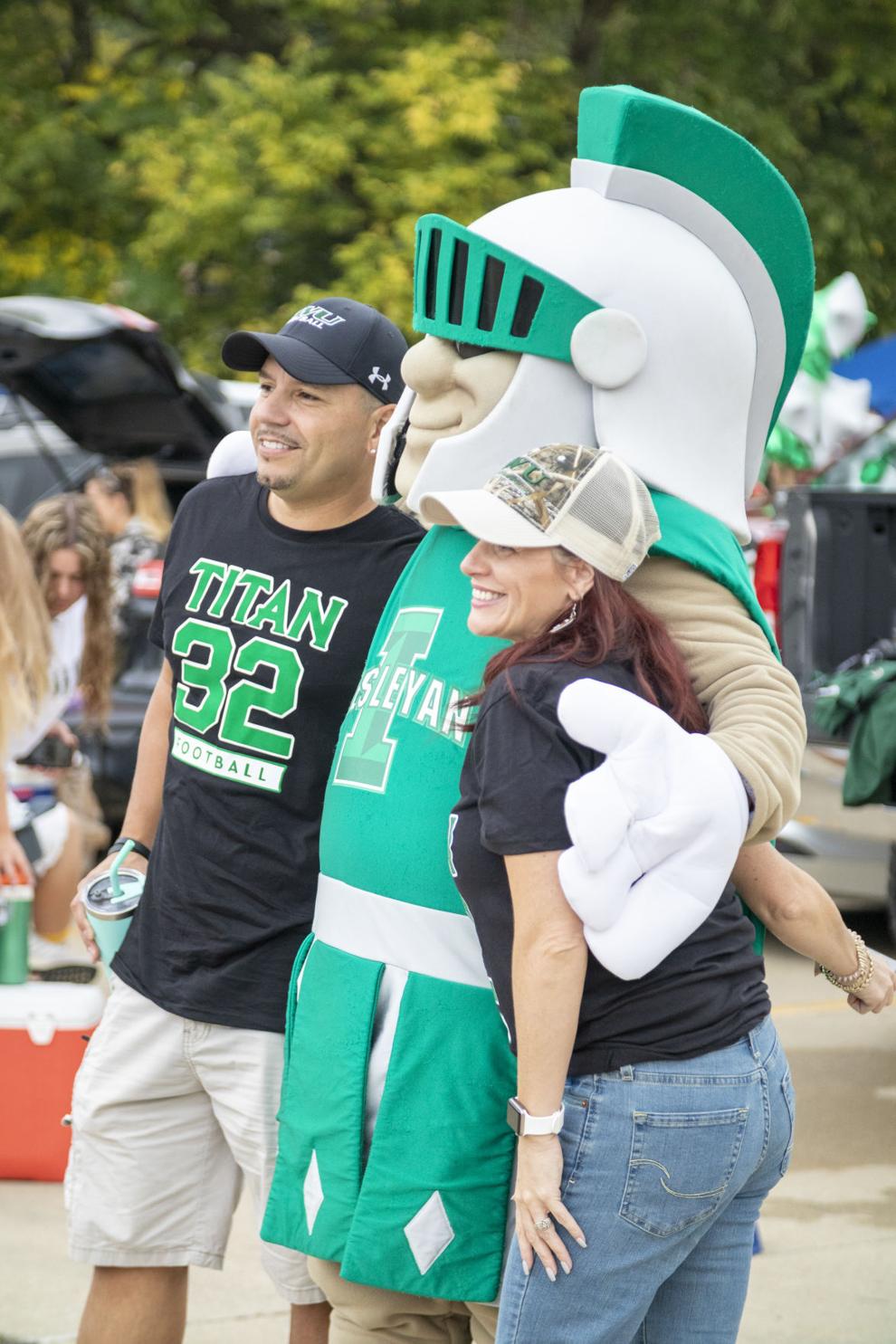 IWU football team warming up