DES MOINES, Iowa — RJ Melendez let out a scream at midcourt. He had 10 points in seven minutes, and suddenly Illinois had life in its first round NCAA Tournament game.
The Illini couldn't put together the comeback, but for the second straight year, Melendez had a breakout performance in the last game of the Illini's season.
He had 10 second-half points while Luke Goode also hit a couple of threes a year after each played big minutes in the team's loss to Houston in the second round of last year's NCAA Tournament.
"No offense to RJ, but the RJ we were going to get all year long, and that's meant to be funny, RJ," Underwood said. "I'm so proud of this young man. I am. Only he knows the true struggle that he's had. It's been real. Everybody has talked about it. He's felt it. He's an elite shooter. He's an elite player. To gain that confidence, I hope this is a springboard for him into what becomes a great, great off-season, with Fletch and then makes that jump."
Both of them looked to be in store for promising seasons after that game, but an injury derailed Goode's sophomore year before it got started, while Melendez had a shooting slump for a large portion of his second season before putting together a strong finish to the season.
Now, they'll have an offseason to each make that leap.
"The guy to my right here, RJ Melendez, probably went through one of the most interesting seasons, and to see him finish it off today was unbelievable," Underwood said. "He showed his ability and what he's going to be in the future."
Melendez and Goode are just two of the young players on the Illini that can come back next season. Matthew Mayer is out of eligibility, but everyone else on the Illinois roster has at least a year remaining.
"I want everybody in that locker room back," Underwood said. "We'll have conversations and we'll hope that everybody is back. If they do, we're going to be one of the top teams in the country."
Illinois could have a chance to build the continuity and on-court familiarity that wasn't built with a new roster this season if it gets a large chunk of players back.
Coleman Hawkins was the team's leader in minutes played, and could come back for a senior season or declare for the NBA Draft. He's been in the second round in mock drafts and will have to decide a plan for next season.
"I really want to go home, get a break, get a change of scenery and just focus on finishing out the school year strong, getting my grades right," Hawkins said. "Getting back in the gym and just working. I don't have any plans for the future as of right now, but kinda just going home and getting a change of scenery I think would be great for me."
Terrence Shannon Jr., the team's leading scorer a year after transferring from Texas Tech, could also come back for a fifth season. He would go a long way in helping the team offensively with his ability to pressure the rim and hit shots off the dribble.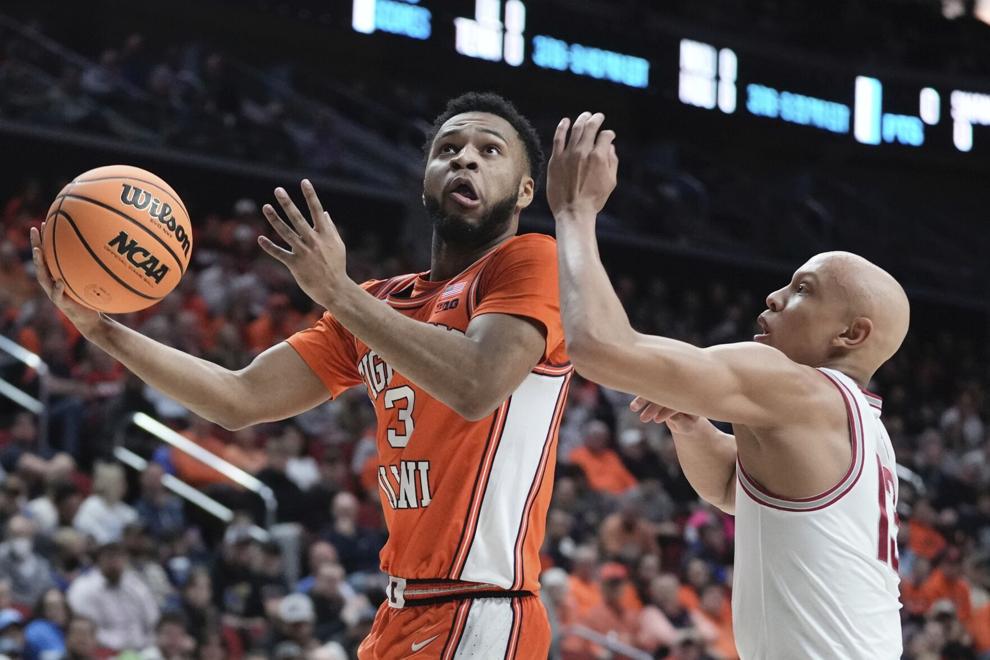 He's an early second round pick in most mock drafts and will likely have an NBA opportunity if he declares. Both Shannon and Hawkins could get combine invites and test the draft waters.
"I have no clue," Shannon said on his future. "I was focused on winning a national championship. Now I'll think about that and see where it takes me."
Whether Illinois returns those two or not, it will have a much larger chunk of its rotation returning next season. It'll have a stable of sophomore guards in Jayden Epps, Sencire Harris and Ty Rodgers, who played wing and point guard this season.
"It hurts to lose, but we've just all gotta stay together, stay positive, and just keep working and getting better," Epps said.
Those players and whoever Illinois adds with freshmen and the transfer portal to supplement the roster will have to run a smoother offense next season.
"For future seasons we just gotta not make these mistakes again, because it cost us last year as well," Melendez said. "Simple mistakes. A lot of turnovers in the first half. We can't let that happen, and we just gotta make sure we always stay connected as a team.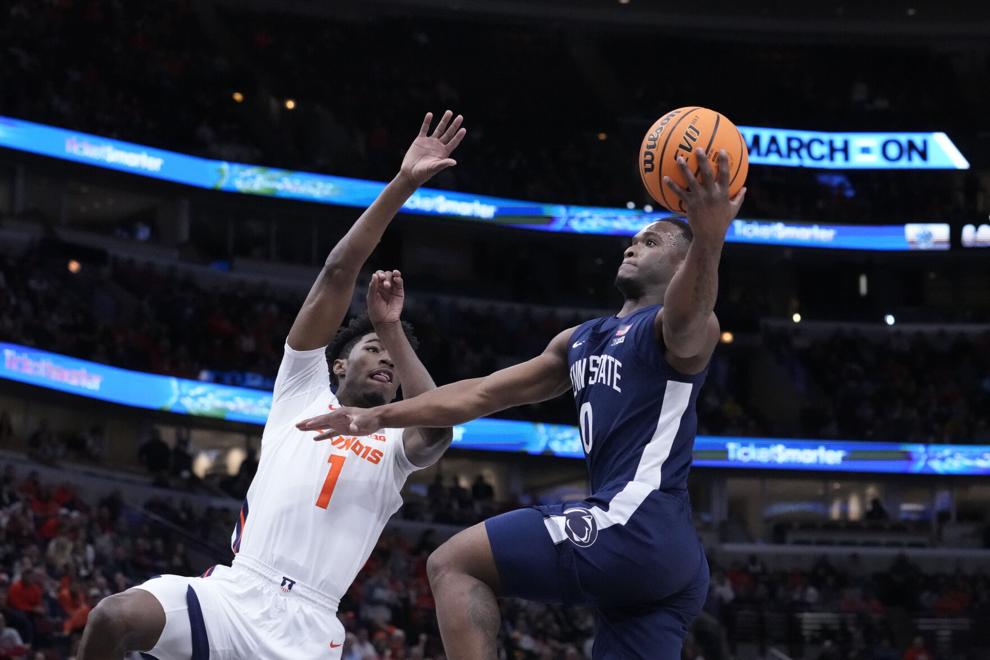 "Like never let go of our emotions. Just keep 'em in the game and make sure we listen to Coach and everything he says, because he has a purpose for every single play, and we didn't run the first three plays like he says. It's our fault, kinda because he's calling them and we're not listening to him or we're not doing 'em."
Illinois showed a glimpse of promising play with a second half run that featured younger players like Rodgers, Dain Dainja, Harris, Melendez and others with Shannon and Mayer on the bench. The Illini will turn to getting everyone back that they can and then build the roster from there.
"Everybody that watched the game today knows we have a bright future," Luke Goode said. "Ty, Sencire, Jayden, all the freshmen, all the new guys, it's huge. I'm excited with where this program can go."
PHOTOS: Illinois loses to Penn State in the Big Ten Tournament
B10 Penn St Illinois Basketball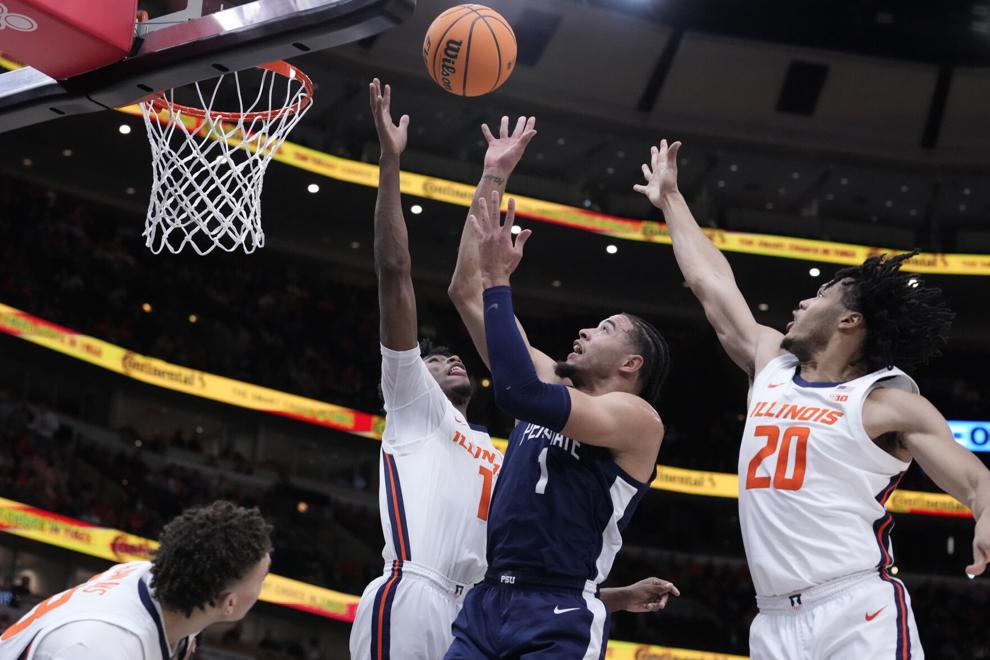 B10 Penn St Illinois Basketball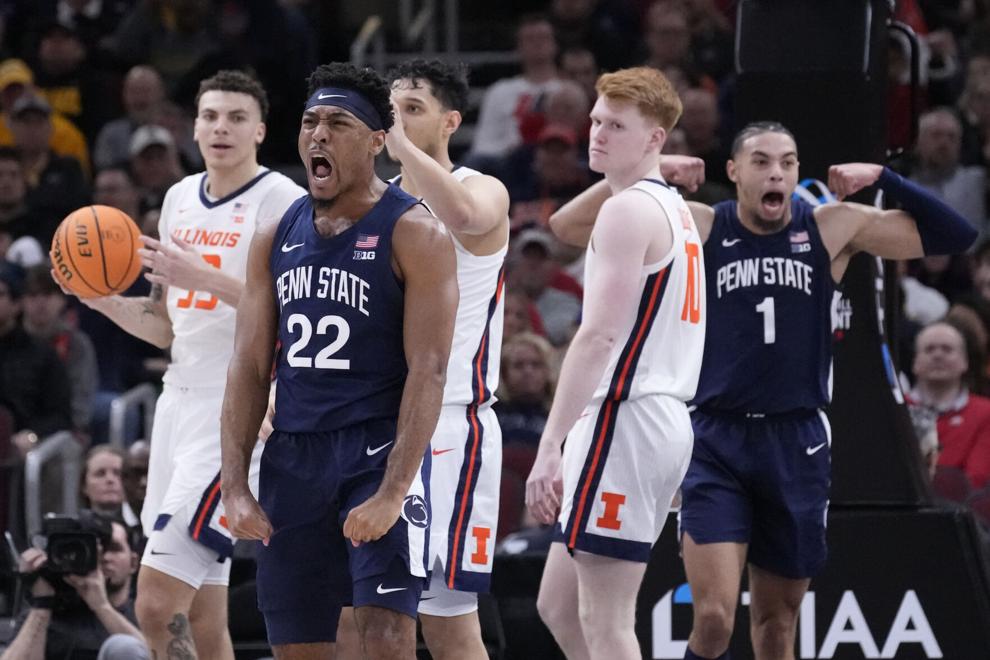 B10 Penn St Illinois Basketball
B10 Penn St Illinois Basketball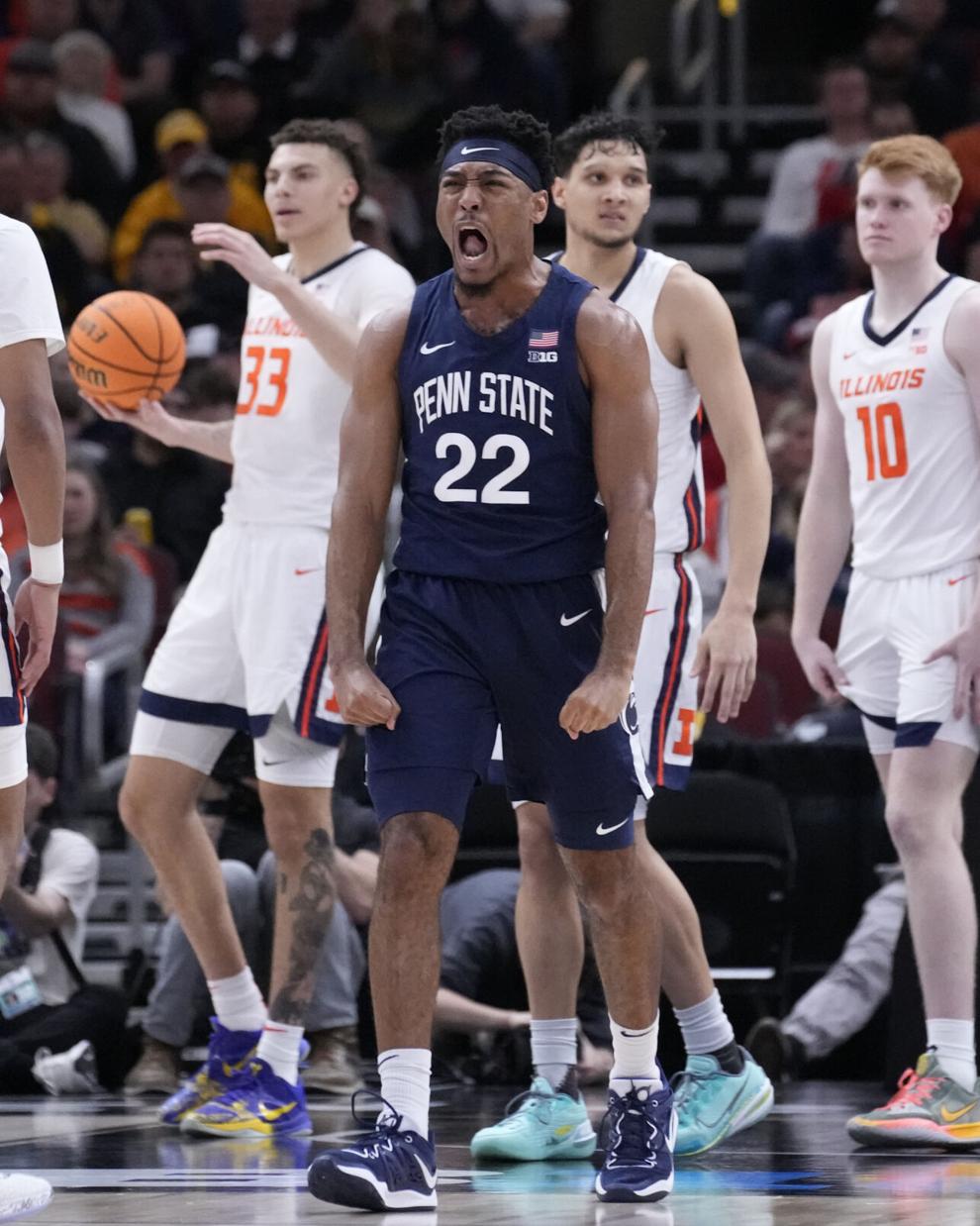 B10 Penn St Illinois Basketball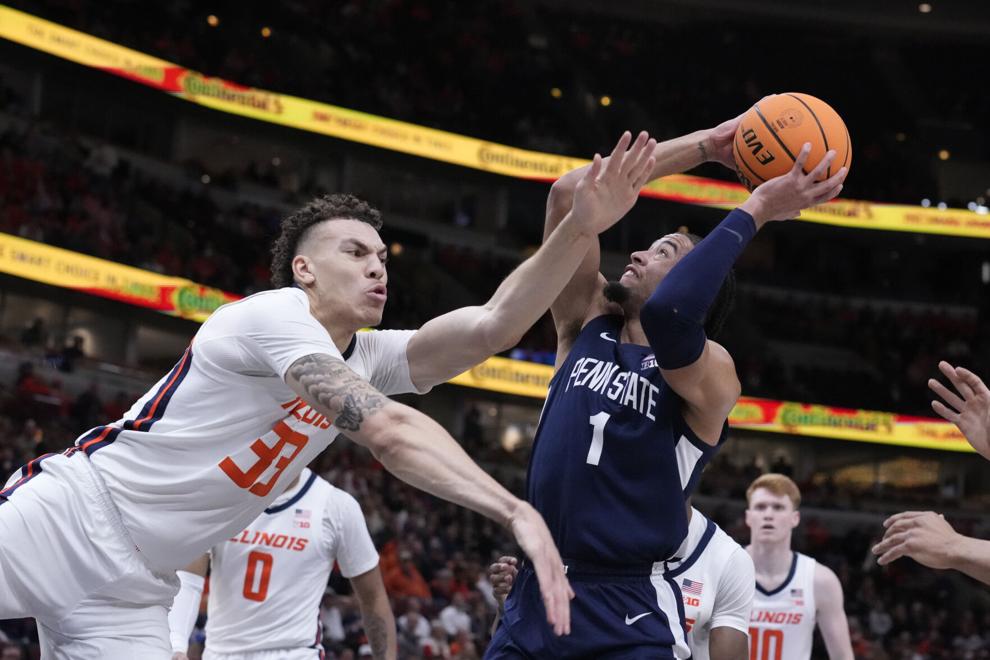 B10 Penn St Illinois Basketball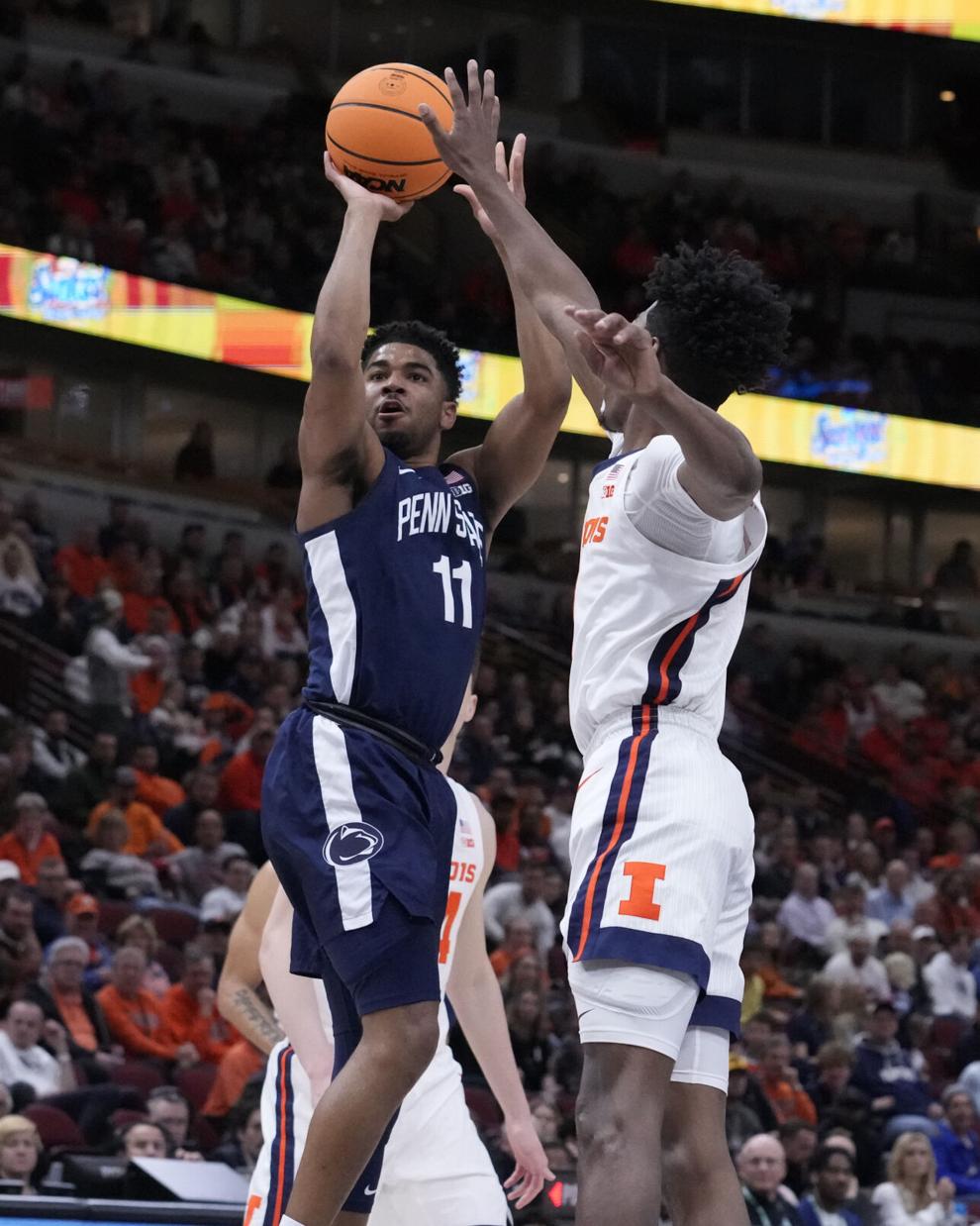 B10 Penn St Illinois Basketball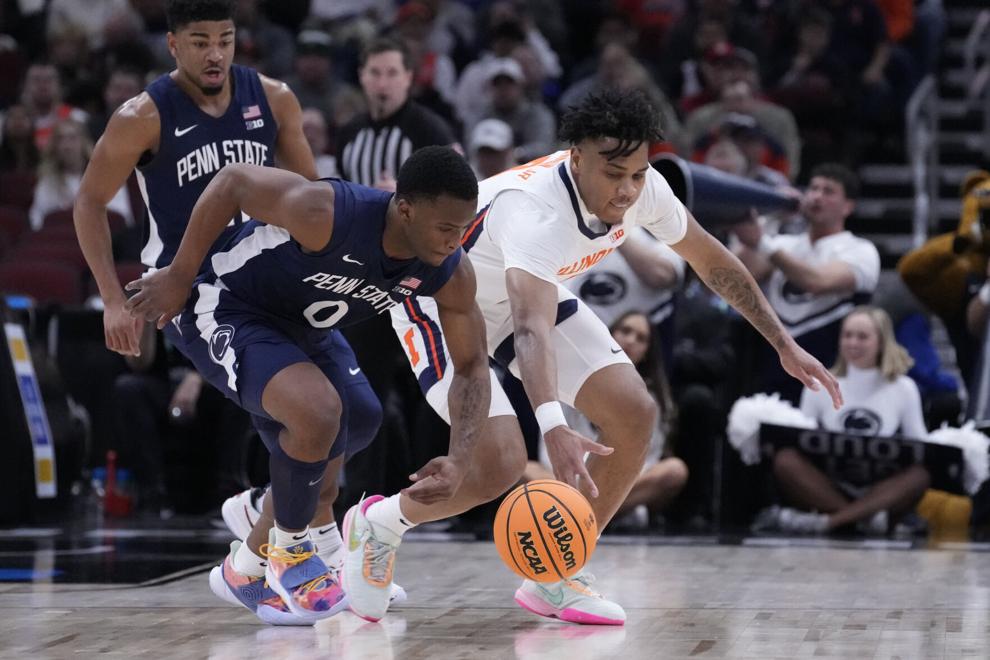 B10 Penn St Illinois Basketball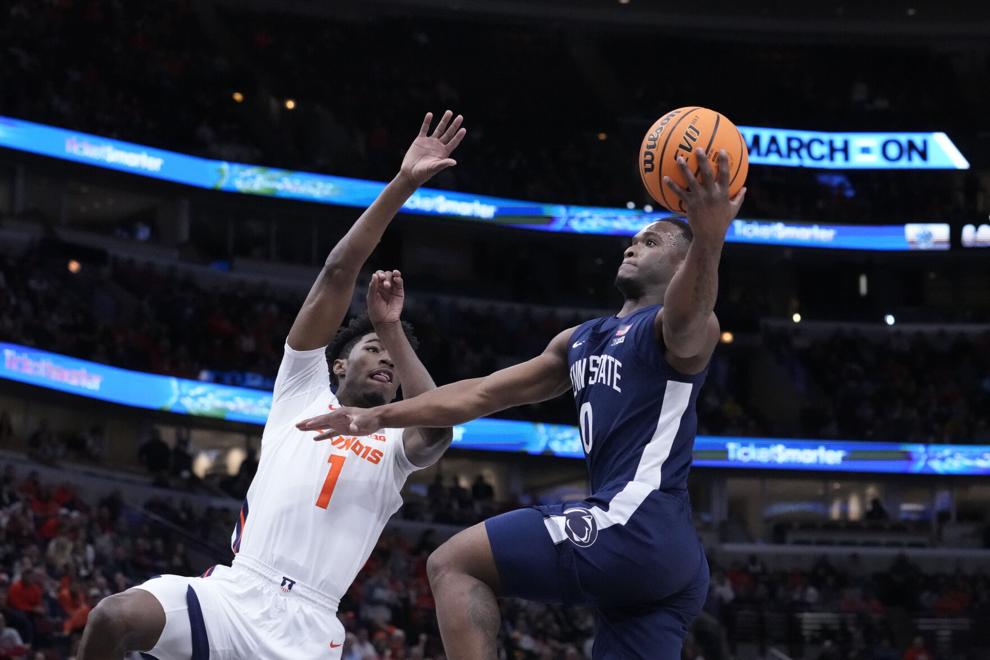 B10 Penn St Illinois Basketball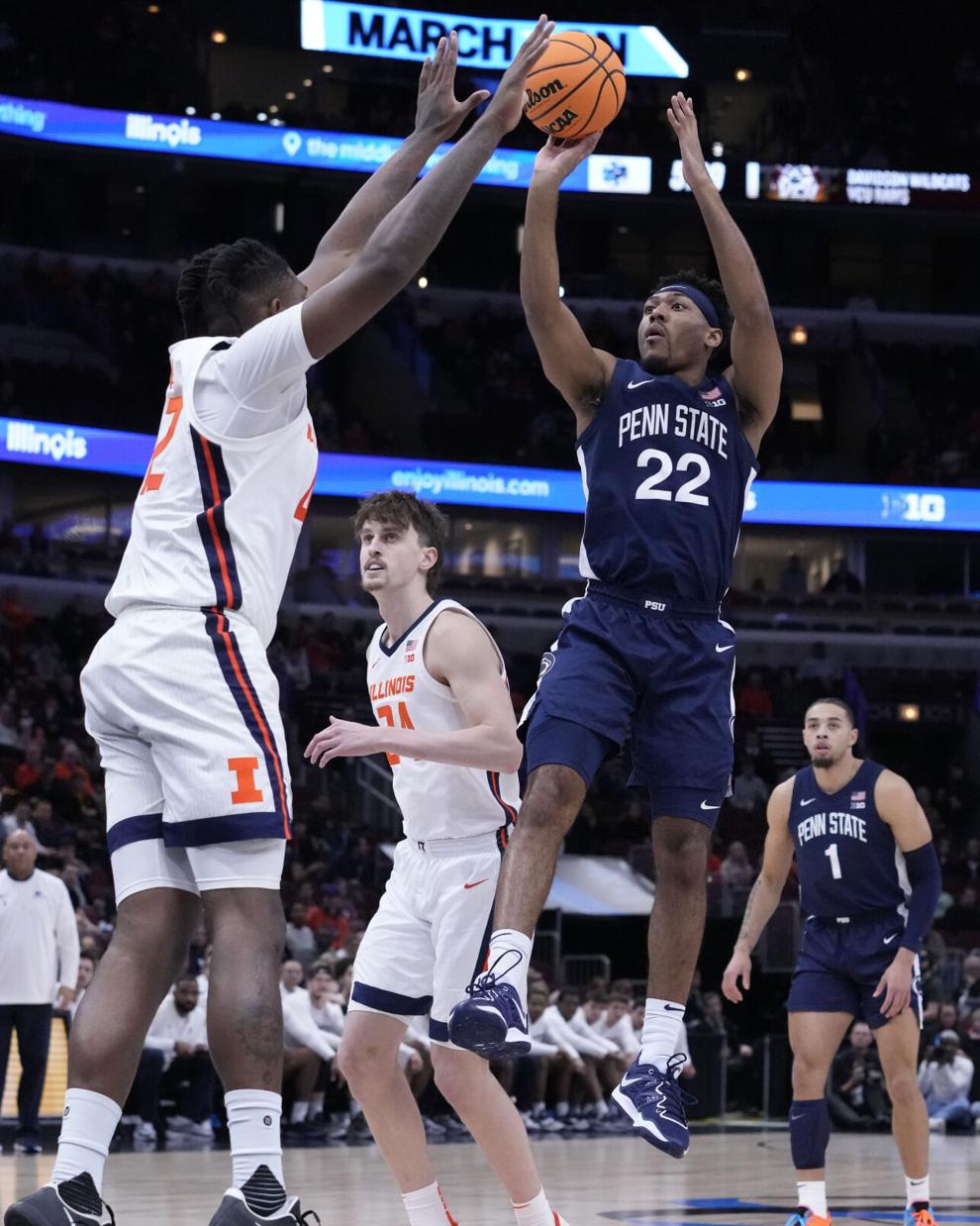 B10 Penn St Illinois Basketball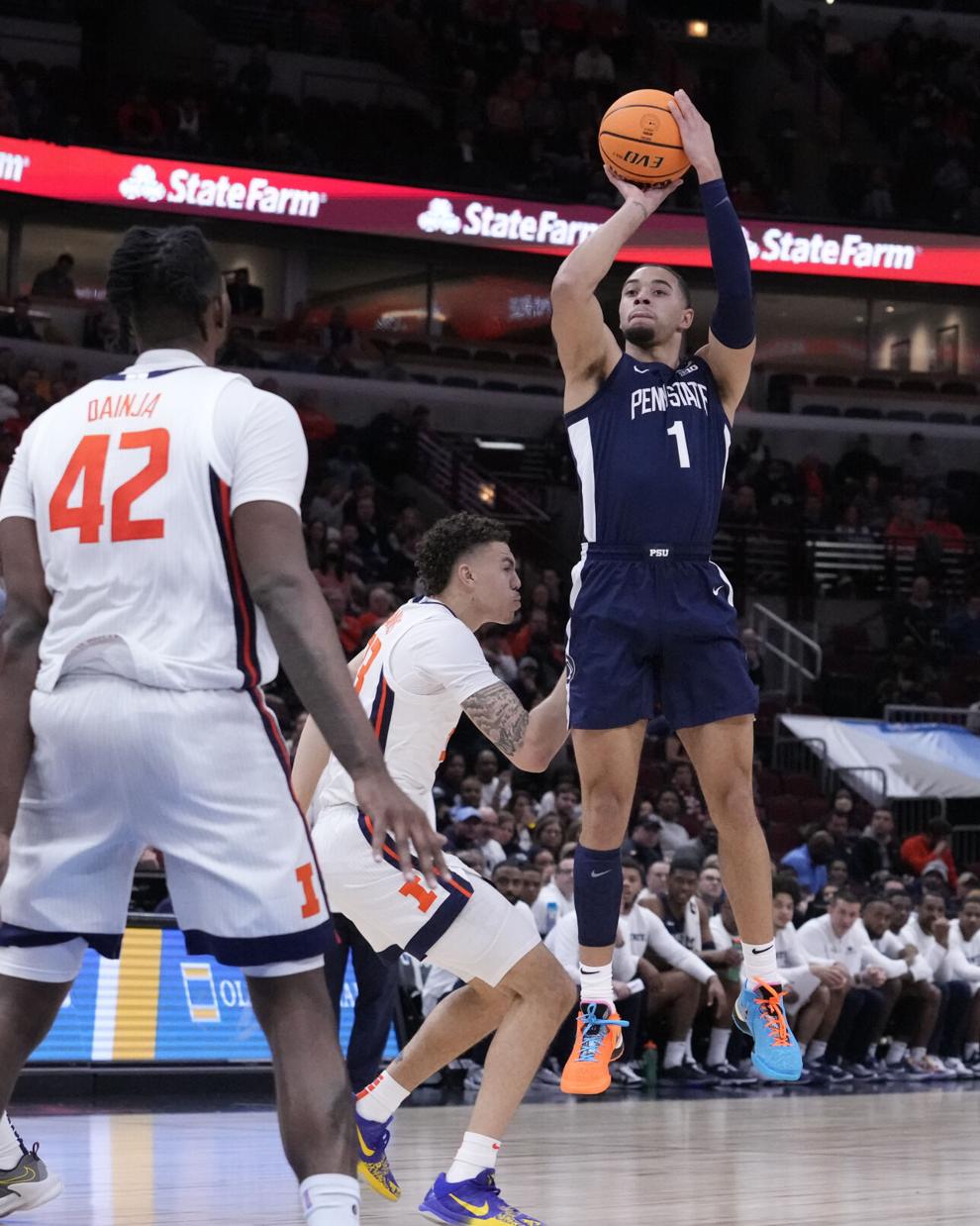 B10 Penn St Illinois Basketball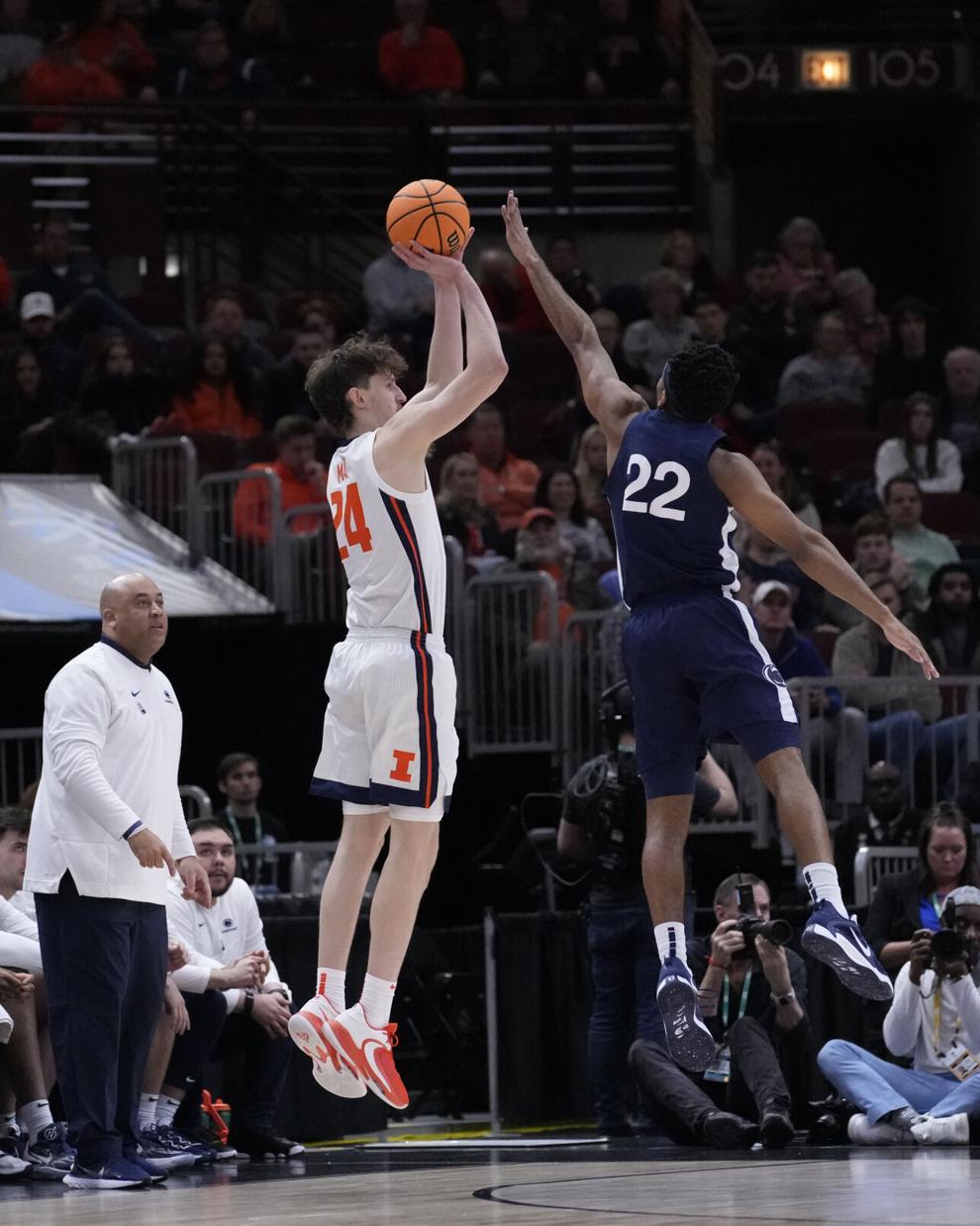 B10 Penn St Illinois Basketball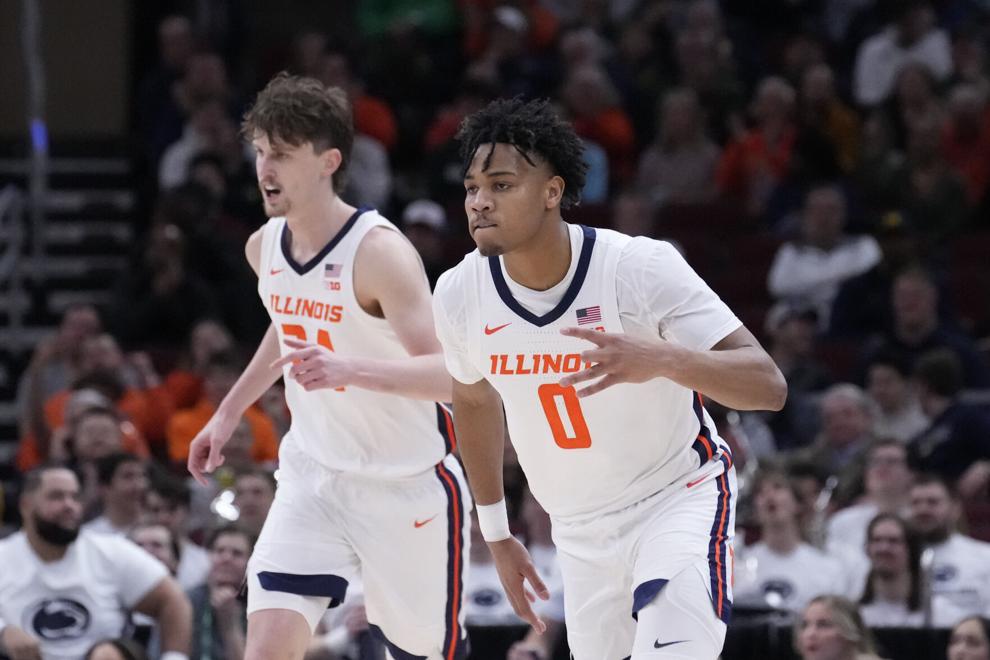 B10 Penn St Illinois Basketball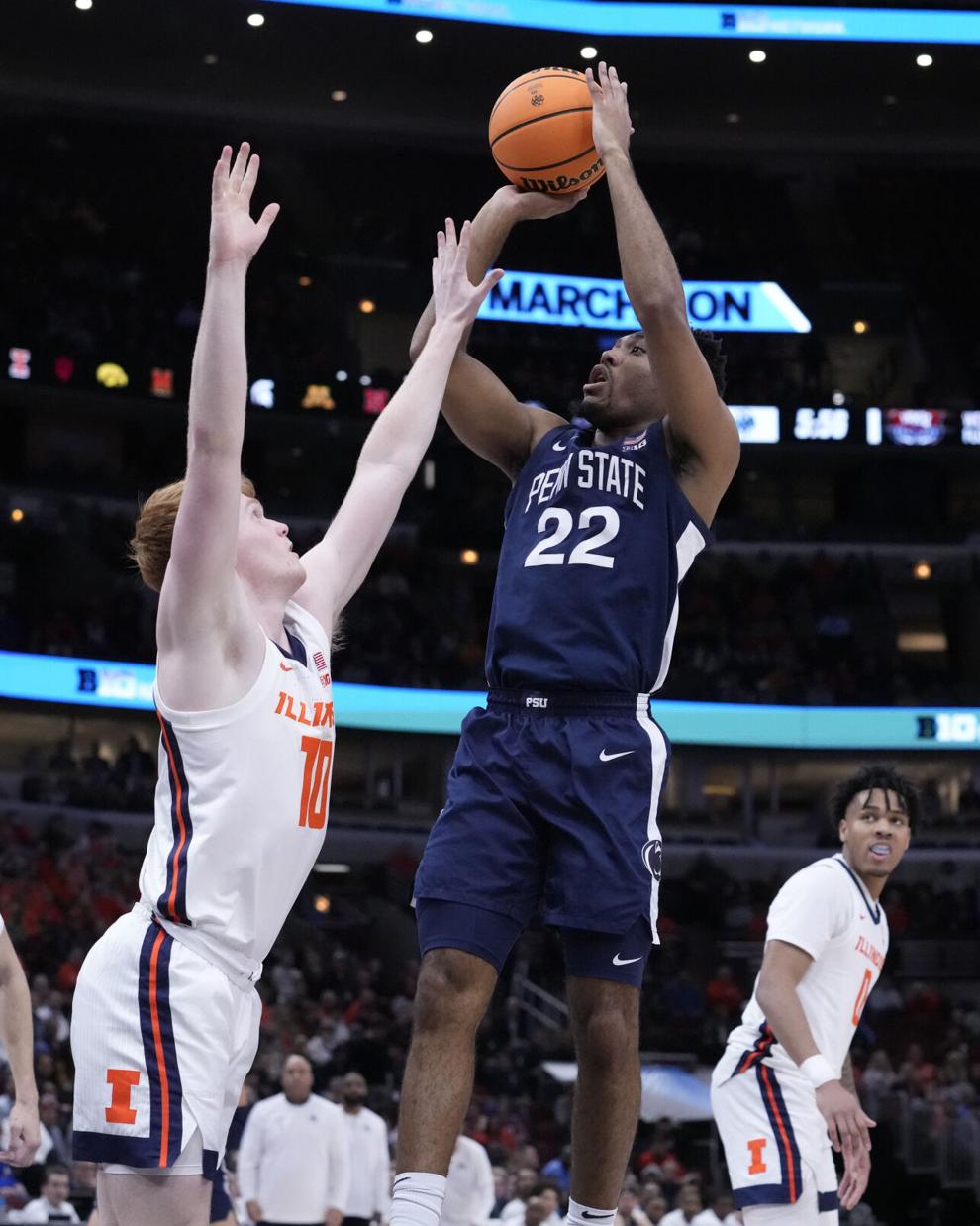 B10 Penn St Illinois Basketball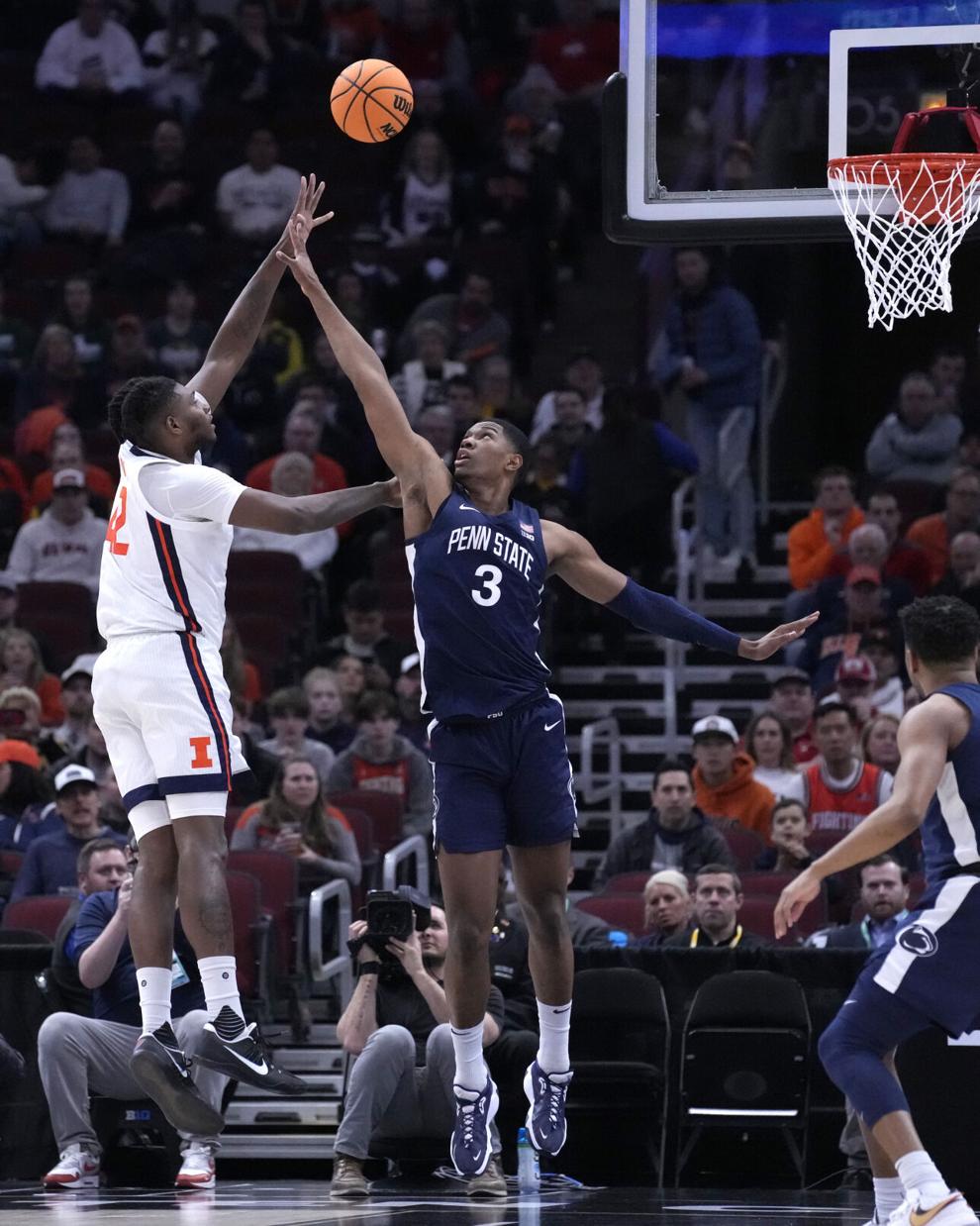 B10 Penn St Illinois Basketball