SULLIVAN — Call it a 60-year Sullivan sandwich story. 
Tuesday marks the anniversary of Richard Nixon visiting Sullivan for a cookout and campaign speech. The vice president left his mark.  
The buffalo barbecue sandwich that Nixon left on his plate on Sept. 22, 1960, became an enduring historical curiosity after Boy Scout Steve Jenne of Sullivan took it home with him. Jenne has kept the sandwich frozen ever since then, an act that earned him an invitation to appear on a 1988 episode of the "Tonight Show" with television legend Johnny Carson.
Jenne, who now resides in Springfield, has been commemorating the 60th anniversary of Nixon visiting Sullivan and leaving behind that chicken sandwich — a story told in  "The Sandwich That Changed My Life!," a new book written by Jenne with help from former Sullivan resident Scot England.
In 1960, Jenne was 14 years old when his Boy Scout troop was asked to serve as an honor guard for Nixon during a cookout arranged by area Republican political leaders. Nixon flew into the Decatur Airport and rode to Sullivan in a convoy on a route that was lined with spectators.
Nixon's appearance in Sullivan drew thousands to Wyman Park for what became a scene of "organized chaos" as many crowded close to the vice president during an era when security was less restrictive, Jenne said.
The Boy Scouts stood on post behind Nixon and his wife, Pat, at the picnic pavilion until the couple left so that the visiting politician could deliver his speech. Jenne said he then noticed that Nixon had left a sandwich with a few bites taken out of it on his paper plate.
"I looked around and thought, 'If no one else was going to take it, I am going to take it,' " Jenne said.
After riding his bicycle home, Jenne said he presented his souvenir to his perplexed mother and asked her to preserve it. Jenne said she placed this sandwich in a glass jar in their freezer. Jenne said the frozen sandwich later relocated with his family from Sullivan to Springfield. Jenne said he took custody of the sandwich years later after he moved out and settled down in a permanent home of his own.
Jenne said word about his Nixon related sandwich spread over time in the area and ultimately drew the attention of the Decatur Herald & Review in 1988. Vicki (Shaw) Woodard, who was a reporter in the Mattoon bureau at the time, was assigned to write a feature story about the sandwich.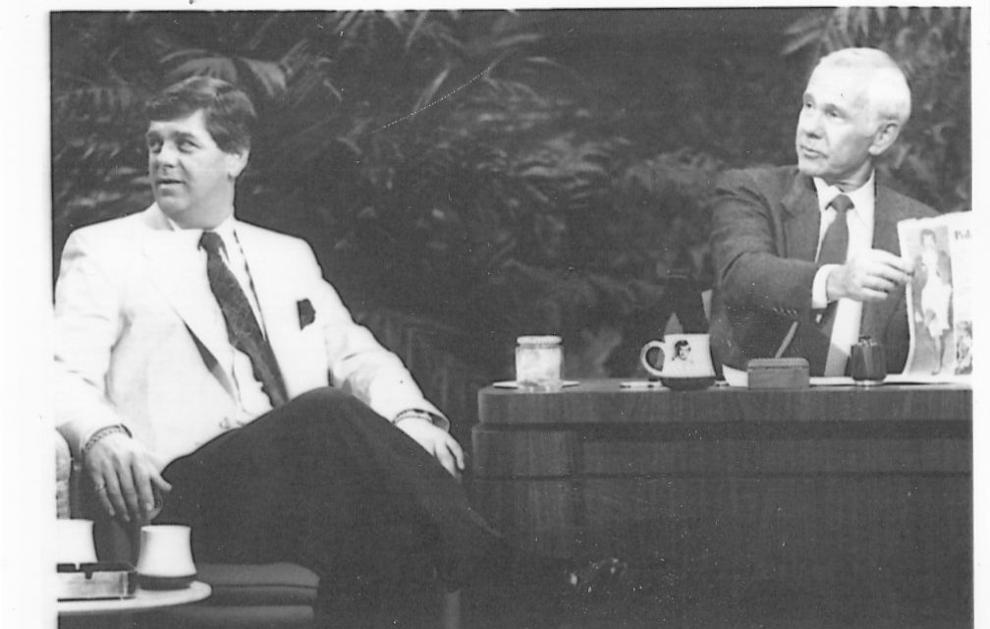 "That's how the story hit the (newspaper) wire services. Once it hit the wire services, it went all around the world," Jenne said.
The tale of the frozen Nixon sandwich eventually was told in a USA Today article that ended up drawing an invitation from the "Tonight Show," Jenne said. He carefully packaged this slightly shrunken souvenir in a carryon freezer bag for the flight to California and a trip to Carson's studio in Burbank.
Jenne said he was happy to shake hands with the well-dressed talk show host and to share the stage that night with comedy great Steve Martin. He said Martin performed an impromptu gag where he brought out a paper plate signed with a message saying that the comedian had eaten a chicken salad sandwich off this plate before his performance "bombed on the 'Tonight Show'." Jenne ended up receiving this plate, plus a half-eaten snack from Carson, for what would become a growing collection.
The Sullivan native said the notoriety he gained from the Nixon sandwich eventually led to him receiving souvenir sandwiches from Tiny Tim and Henny Youngman during performances by these entertainers in the region, plus an appearance on the rebooted "I've Got a Secret" game show in the 2000s.
Jenne said he never intended to have notoriety or a collection of frozen food from celebrities, but has enjoyed the opportunities that this has presented. Jenne said he hopes his story will now bring renewed attention to the Nixon visit plaque at Wyman Park in Sullivan, adding that he plans to continue taking care of the souvenir he gained that day.
"As long as I am living, that sandwich will be stored in my freezer in a container that is labeled, 'Save, don't throw away,'" Jenne said.
---
🏈 17 Illinois State University football photos from the archives
🏈 17 Illinois State University football photos from the archives
Angie Vallejo is pulled down by unidentified Illinois State tackler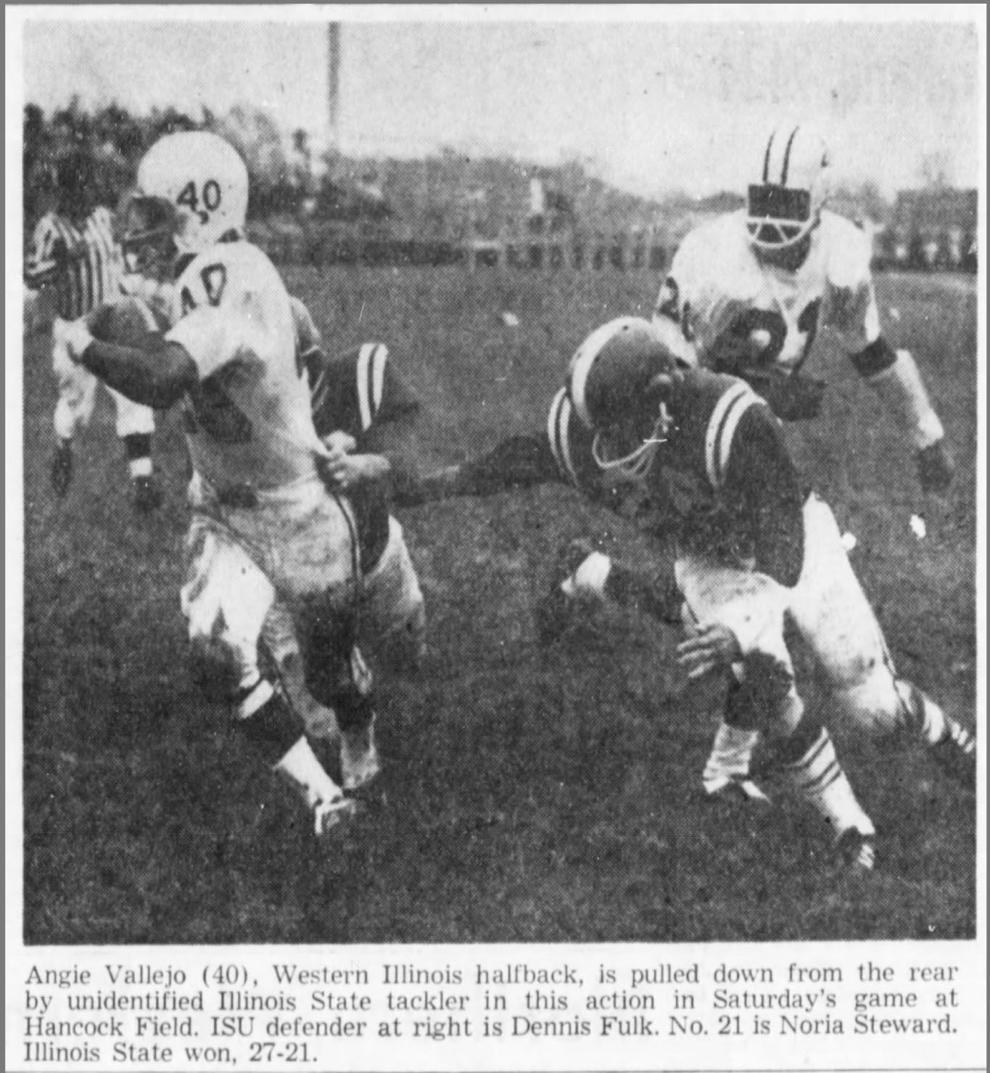 Ask a Pro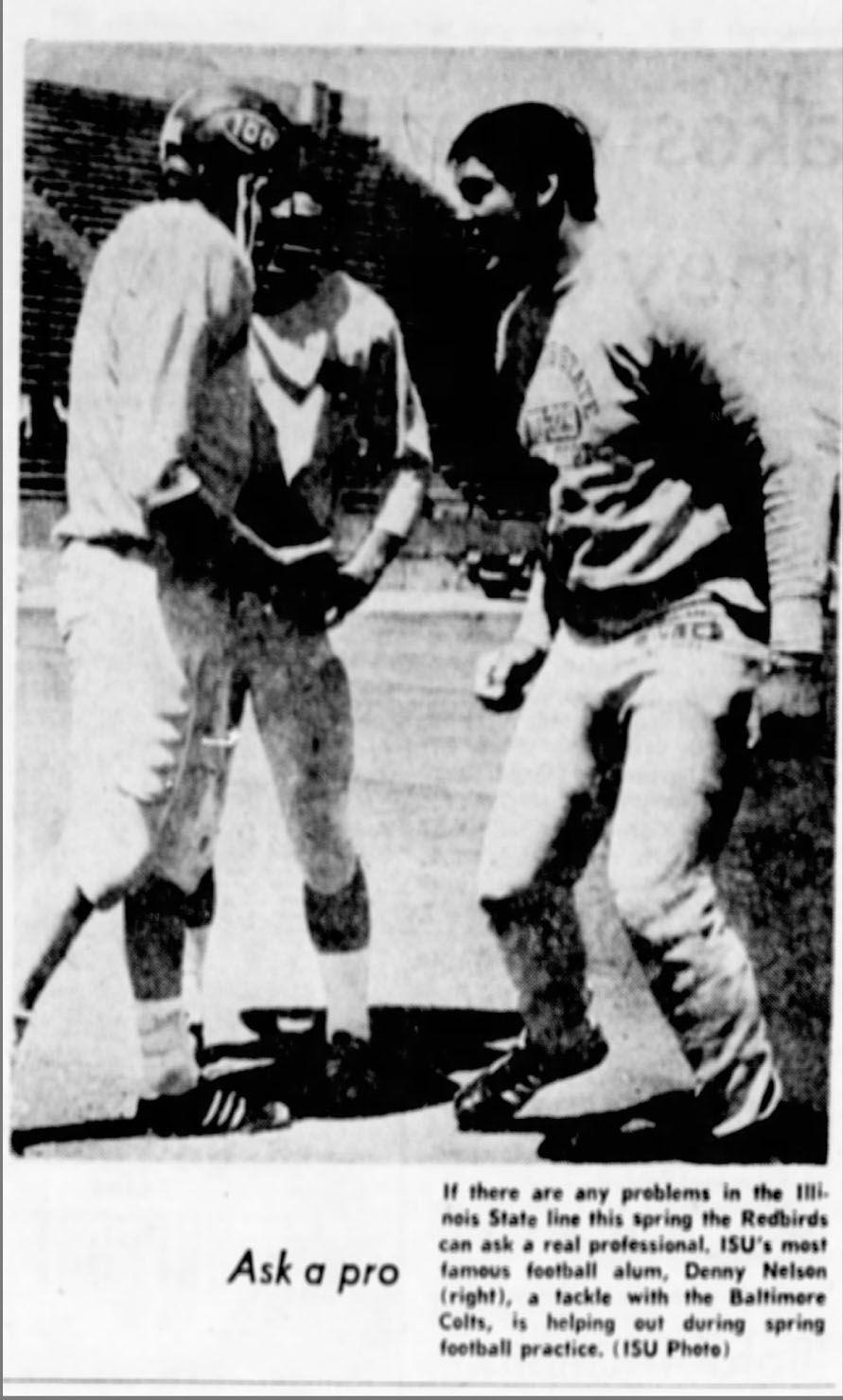 Bates Hooked for Tackle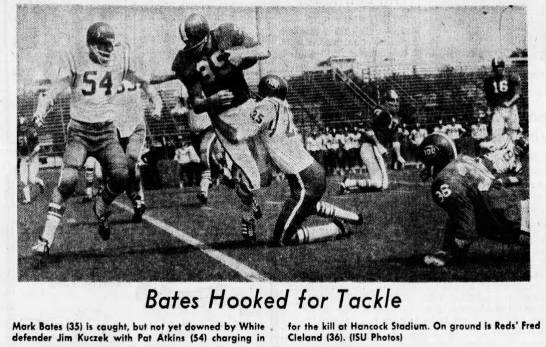 Captured Redbird
College bound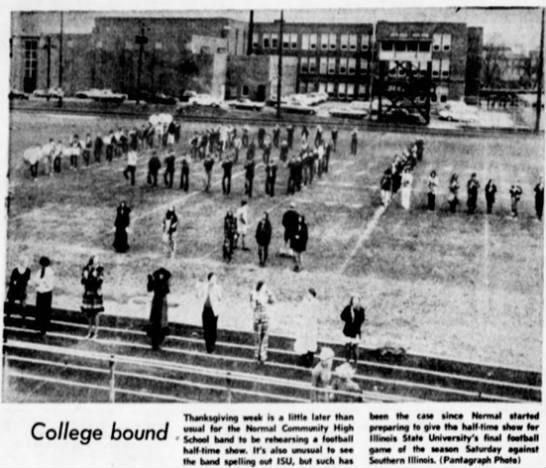 Coming through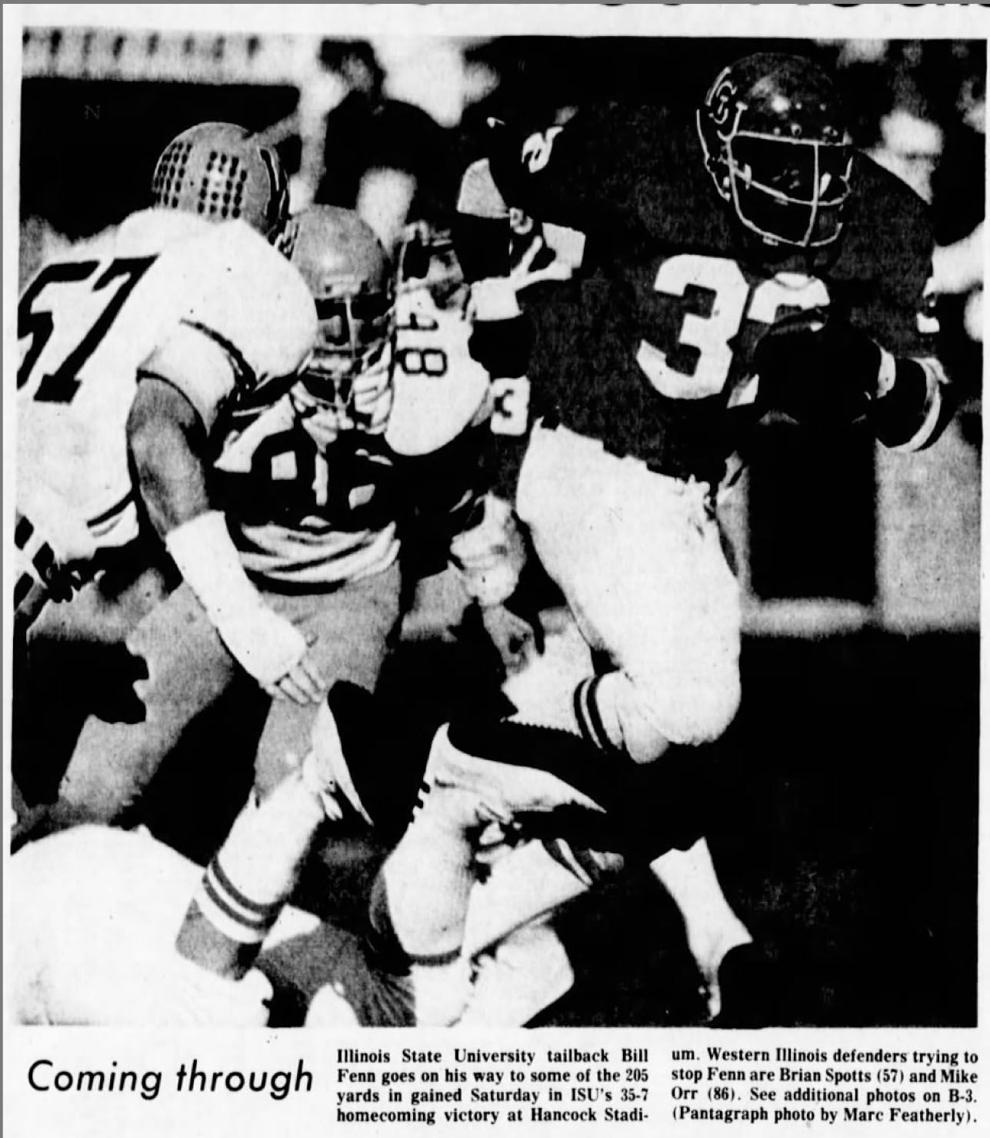 Forcing mistakes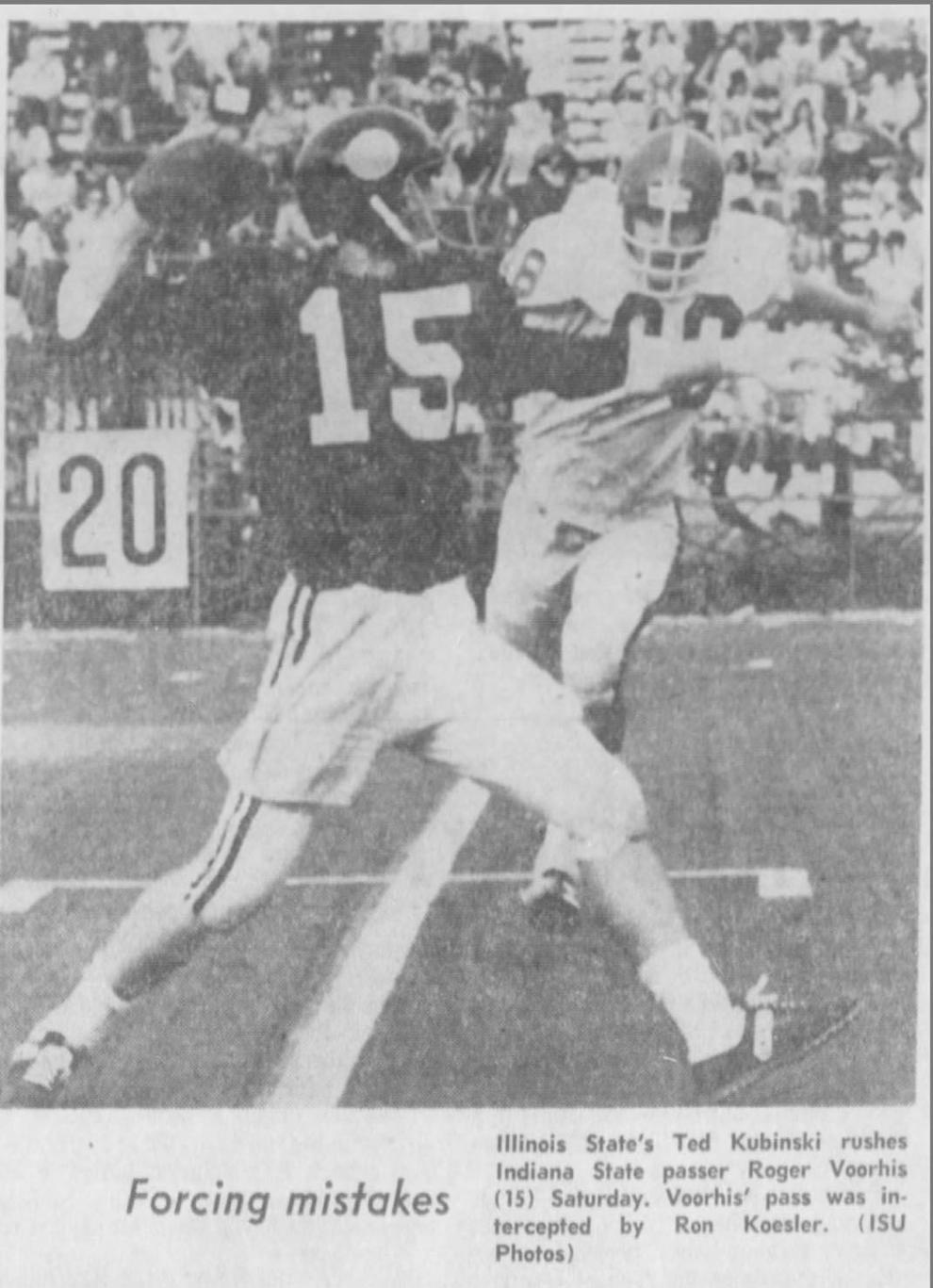 Illinois State University's John Rahn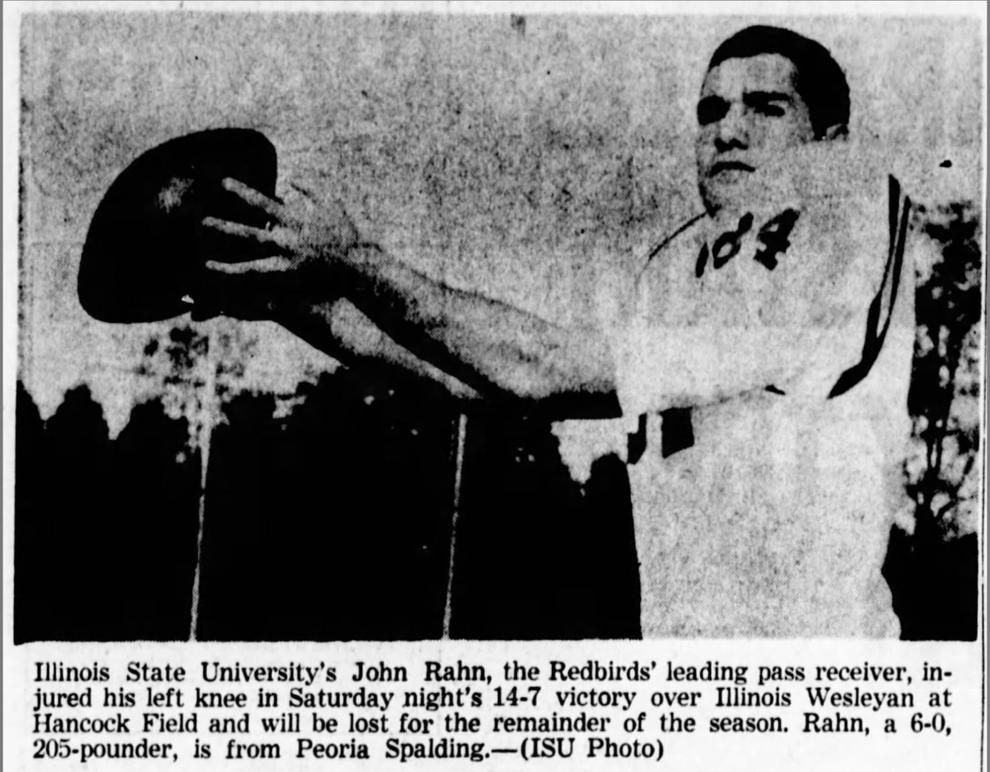 Making a point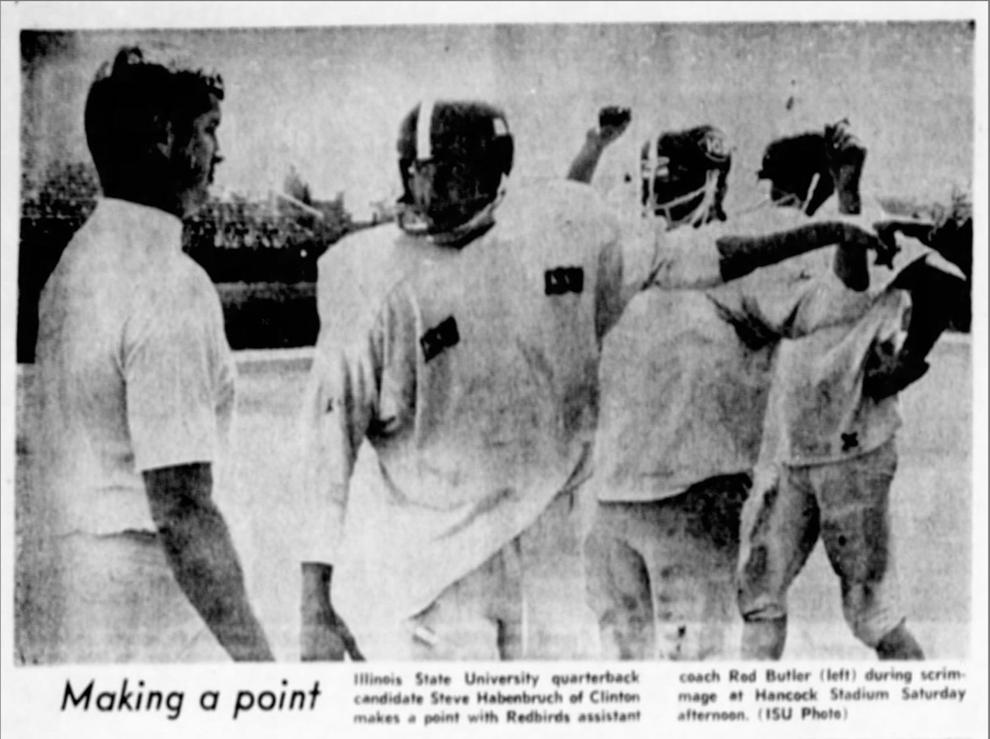 Optimism for future teams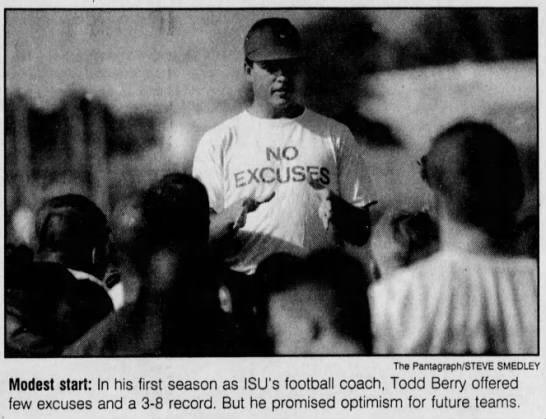 Redbird Stopped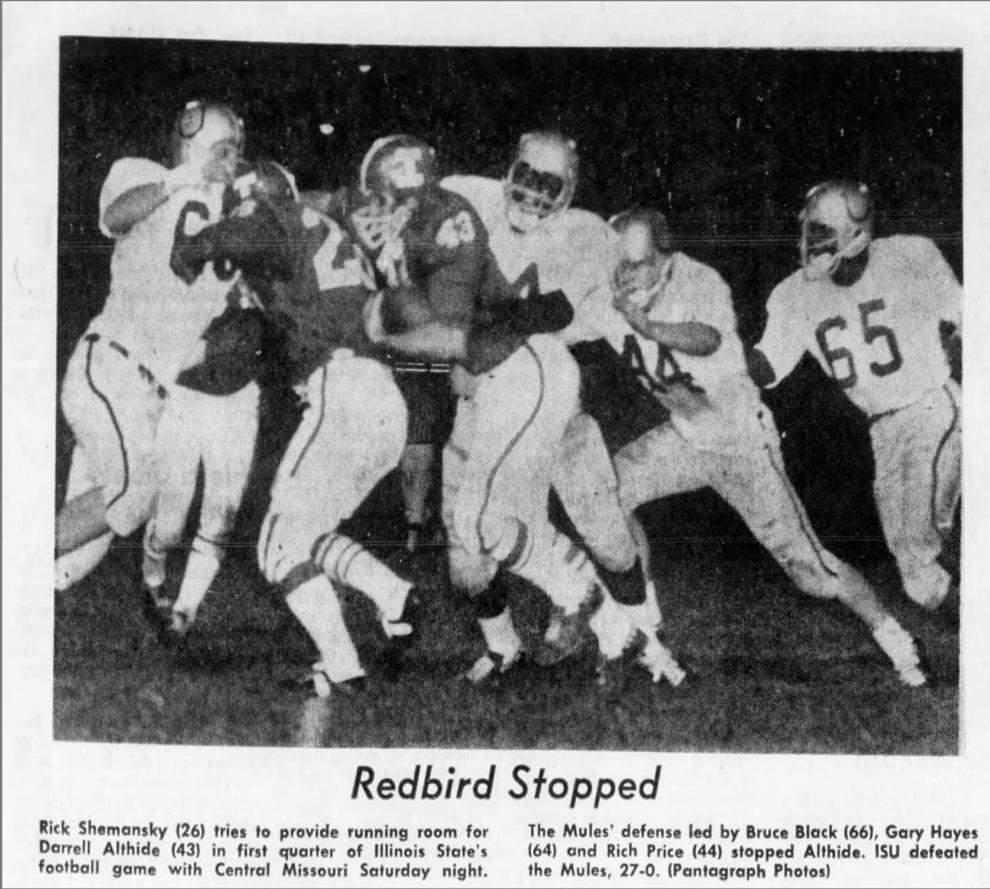 Redbirds' Deep Defenders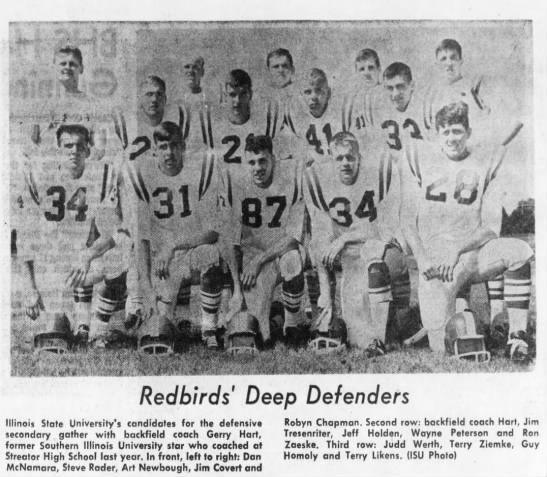 Redbirds, Get Their Kicks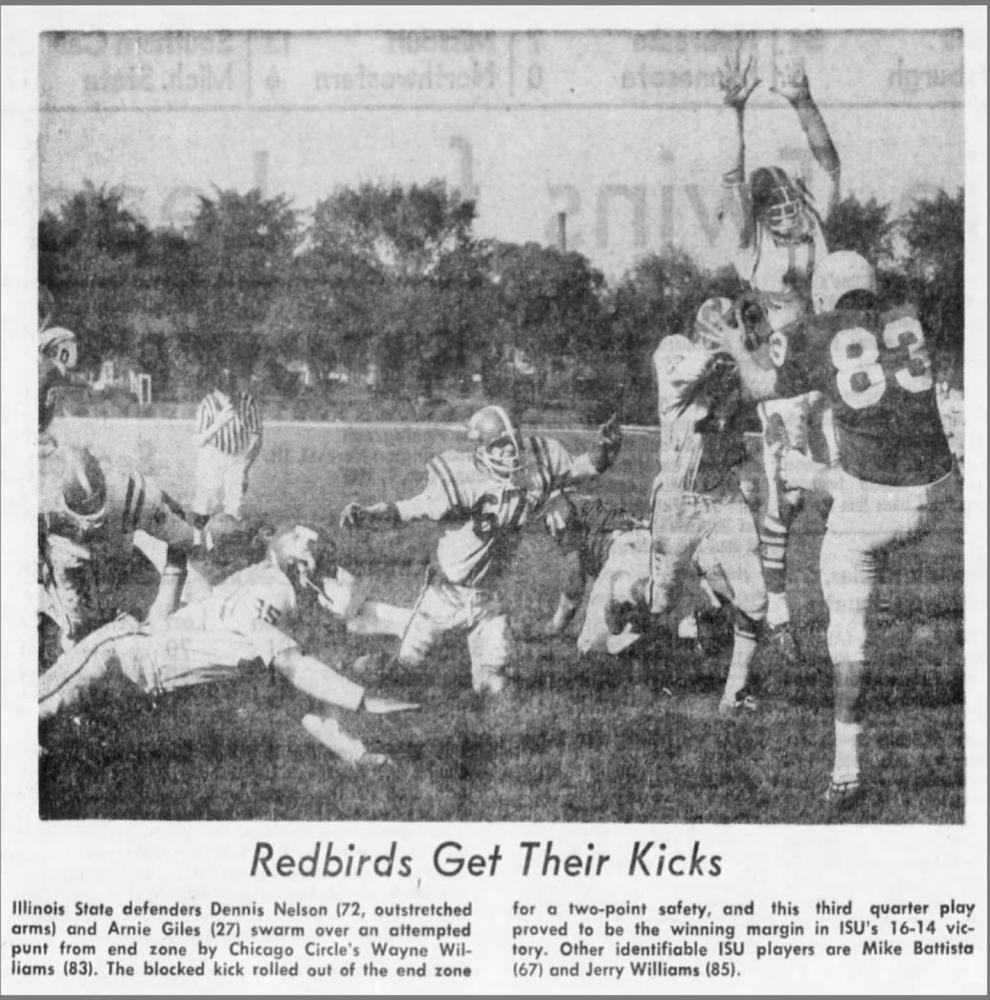 Spectator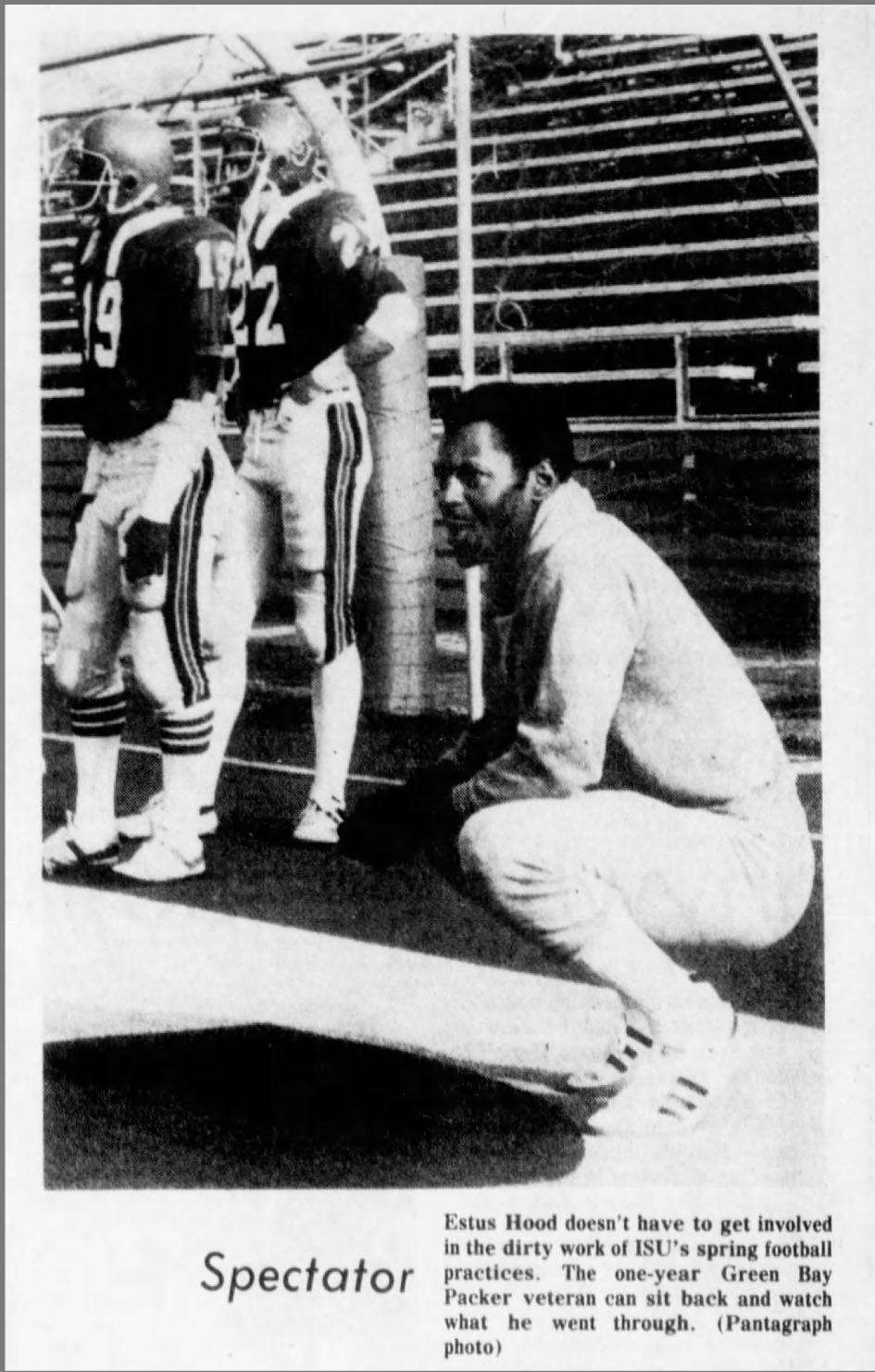 These coaches will guide ISU football team this season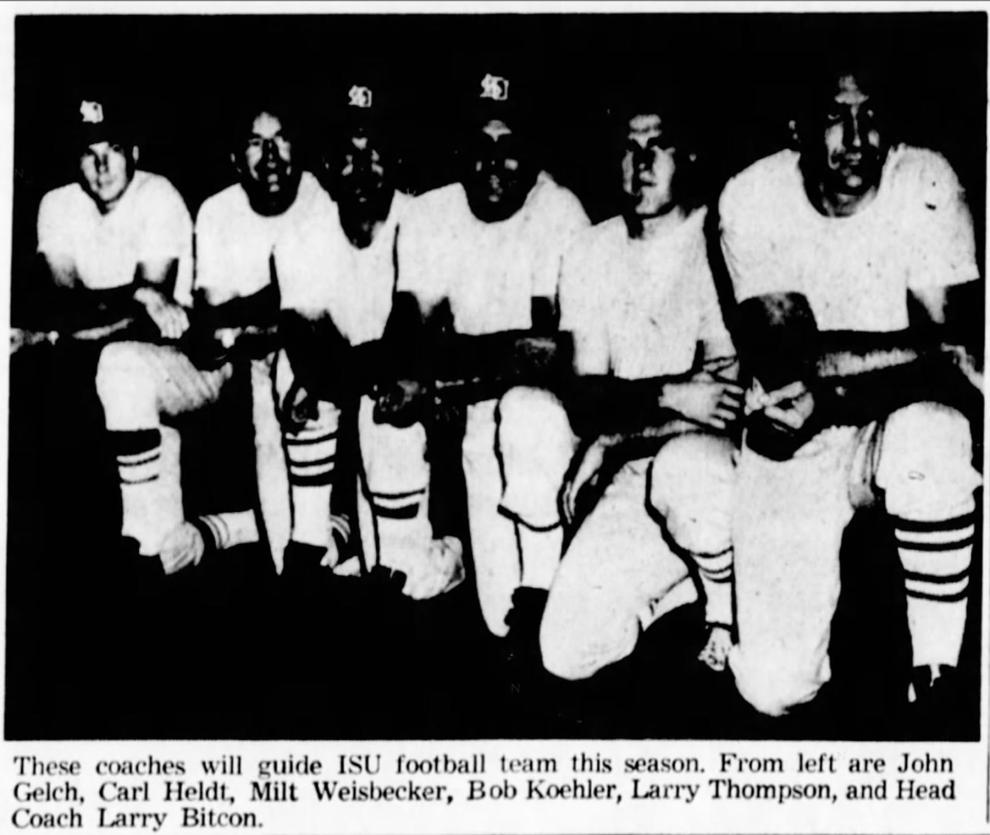 These Redbirds will pump you up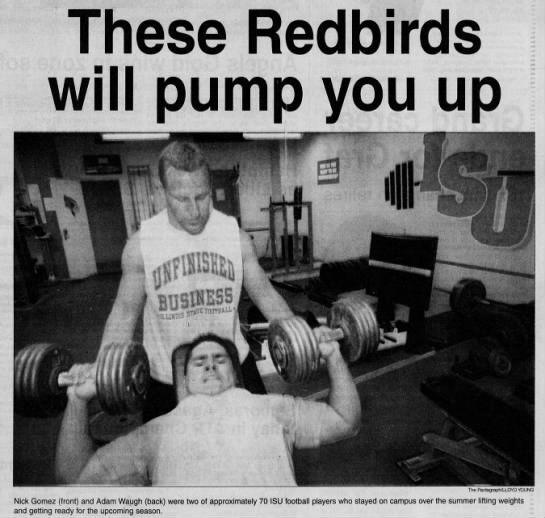 You'll Hear it Today on WJBC