BLOOMINGTON — Four Illinois Republicans representing the party's past, present and — perhaps — future sat on a panel in Bloomington on Thursday evening, sharing thoughts about state government, politics and where the party stands in relation to those.
Former Gov. Jim Edgar, state Sen. Jason Barickman, R-Bloomington, former Illinois Republican Party Chairman Pat Brady and state Rep. Dan Brady, R-Bloomington, speaking before a packed room at the Bloomington Country Club, agreed that the party needed to unify ahead of 2022 and tolerate a big tent.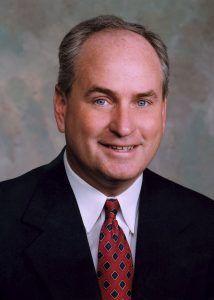 "There's people who just simply can't agree to disagree," said Dan Brady. "... The respect is missing more today than ever before that I can remember, whether it was our party, or overall."
But in Illinois, the divide between the moderate and conservative wings has been clear for years, presenting a challenge for the party as they seek to find a candidate who can both win a GOP primary and compete in a statewide general election.
Edgar, the popular former two-term governor with a reputation as a moderate, said the only way forward for the party if it hopes to defeat Democratic Gov. J.B. Pritzker is to nominate someone who can win votes with moderate voters in the Chicago suburbs.
"One of the things I found as a downstater running is you can't scare the folks up north," Edgar said. "Now, I could get votes up there and there's some I didn't get. But, for the most part, they weren't scared of me. They didn't think I was going to be evil, so they didn't go out and try to beat me. So, if we have candidates who sound pretty harsh and talk about 'well, let's Chicago out of the state.' that's not going to play well."
That was an implicit dig at state Sen. Darren Bailey, R-Xenia, who co-sponsored a resolution last session calling for Chicago to be made its own state. Bailey announced his gubernatorial campaign in 2022.
---
---
Other declared GOP gubernatorial candidates are Chicago area businessman Gary Rabine and former state Sen. Paul Schimpf.
Edgar, when asked about prospective candidates who might have a shot against Pritzker, named U.S. Rep. Rodney Davis, R-Taylorville, and Barickman.
Barickman, first elected to the House in 2011 before moving over to the Senate in 2013, said he's not ruling out a gubernatorial campaign and will make a decision "later this summer."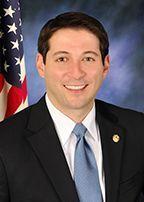 "We have about three weeks left in the legislative process," Barickman said. "My attention is focused on that  getting through the budget and the other important issues that we've got in front of us. After that we'll make decisions about what we're going to do next in politics, I'll make those alongside my family. And that's the timeline that I'm on for making that decision."
Barickman is a fiscal conservative, but also voted in favor of cannabis legalization and same sex marriage, perhaps making him a candidate who can appeal to a wider net of voters.
Like Davis and other Republicans, a decision may not come until after the redistricting process is settled.
"I think it's a year where options are important and I'll evaluate those options at the right time," Barickman said.
Whether he runs or not, Barickman said the party needs to be united to win in a blue state like Illinois.
"I think that one of the things we historically have learned, and we certainly saw it in this last election cycle, was that divided parties lose elections," he said. "That was readily apparent in Georgia, where as a party, we clearly weren't united. And look at what was at stake in that instance: the United States Senate."