A former state representative testified at the "ComEd Four" trial Thursday that he never passed another bill after he refused to vote to reinstall House Speaker Michael Madigan at the beginning of a new term.
Ex-Rep. Scott Drury, a Democrat from Highwood, said he also was denied a chance to be a committee chairman once he started his own third, two-year term, a practice that Madigan had generally followed for years.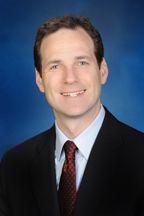 Drury followed former Democratic Rep. Carol Sente of Vernon Hills to the stand after she said she lost her chairmanship of a committee for 10 months after she proposed limiting to 14 years the length of time that could be served in the four top legislative positions in Springfield.
Prosecutors have called the former lawmakers to explain to the jury how Madigan wielded so much political power over the General Assembly that he called virtually every shot on what bills made it through committee, including having a key ally sitting by the House calendar with a red stamp for legislation that the speaker wanted tabled.
In his testimony, Drury said that no one specifically tied his failure to pass bills or get a chairmanship after his "present" vote, which is basically abstaining from support or opposition, when Madigan sought to be re-elected speaker in January 2017.
But he said that every other lawmaker with at least three terms was appointed to a committee chairmanship. Others would have received ranking leadership positions.
Drury said the bad blood began when Madigan whistled him in for a meeting in early 2017 at the speaker's law office in Chicago, where Madigan asked about whether rumors that Drury was considering not voting for Madigan for speaker — or possibly even running himself.
Drury told the jury that while he never wanted to be speaker himself, he had indeed reached out to other representatives to see if they'd consider not supporting Madigan, because it only took nine or so votes to deny him another term.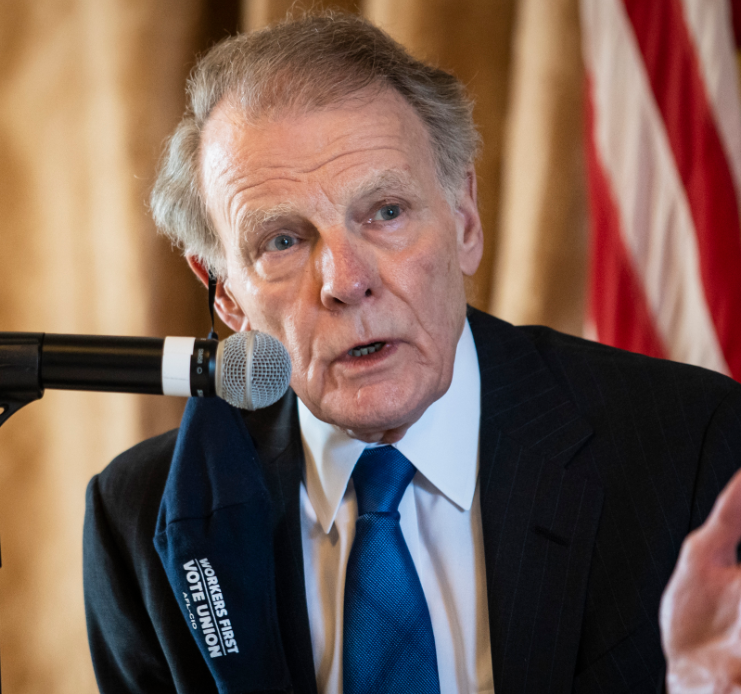 "Did you find nine people who would vote against the speaker?" asked Assistant U.S. Attorney Julia Schwartz. Drury smiled, and replied, "No."
Did you find anyone? the prosecutor asked. "No," Drury said.
Drury said that from his perspective, "Mike Madigan was the most powerful politician in Illinois" and there "was no comparison" between him and any other legislator.
"It's a very disconcerting feeling," he said. "They were the speaker's rules. He controlled the flow of legislation ... no one else had that power."
Drury and Sente are among several witnesses prosecutors plan to call to educate the jury on the political process of politics and lobbying in Springfield, a world that Madigan lorded over for decades during his record-breaking run as speaker.
On trial are Michael McClain, 75, an ex-ComEd lobbyist; former ComEd CEO Anne Pramaggiore, 64; ex-ComEd lobbyist John Hooker, 73; and Jay Doherty, 69, a lobbyist and consultant who formerly led the City Club of Chicago. All four have pleaded not guilty to bribery conspiracy and other charges alleging they covered up illegal payments on ComEd's books.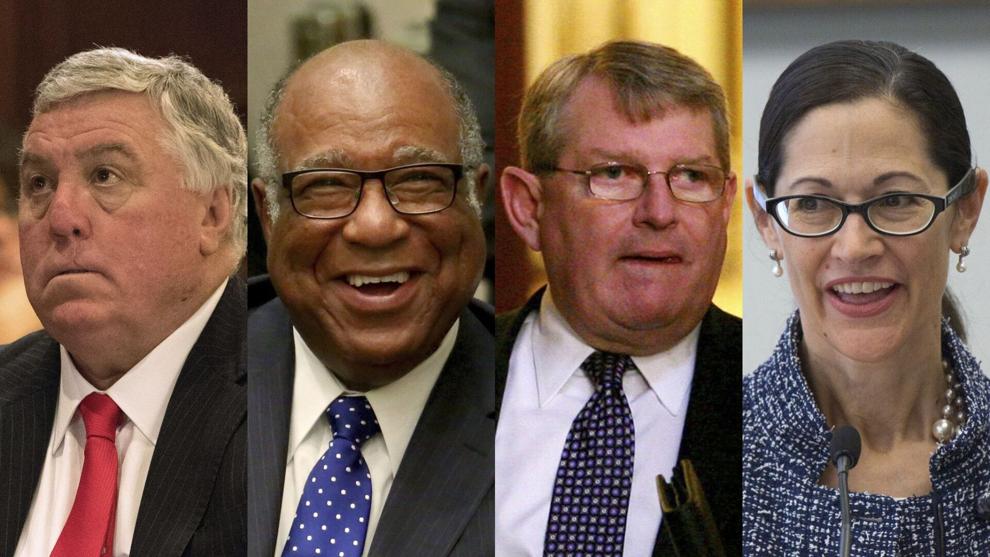 Madigan, meanwhile, has pleaded not guilty to a separate racketeering indictment accusing him of an array of corrupt schemes, including the ComEd bribery plot. McClain is also charged in that case, which is scheduled to go to trial in April 2024.
One of the issues that did not come up during Drury's direct examination was that Madigan gave special clocks to all of his Democratic troops — except Drury — that commemorated Madigan becoming the longest-serving speaker in American history.
The clock caper had been long symbolic of Drury's relationship with the speaker.
During his freshman term, Drury said, he and Madigan met for dinner to discuss how Drury wanted to pass a bill to address wrongful convictions.
After the dinner, Drury said, Madigan got behind the bill and it passed.
But Drury said Madigan didn't support "reform" bills the junior lawmaker wanted, including a bill that would have blocked lawmakers from moving into lobbyist jobs for two years after they left the General Assembly.
After he voted present for Madigan for speaker, Drury said he introduced a bill to ban "bump stocks" on guns following a mass shooting in Las Vegas. But another lawmaker introduced a similar bill later and passed it while Drury's bill stalled.
Sente, who left the legislature in 2019, spent most of her time on the witness stand describing for prosecutors Madigan's overall power and control over the legislative process.
Sente said she entered Madigan's Capitol office after her proposal to set term limits on the four legislative leaders in control of each party. She said Madigan showed her a copy of the legislation and asked "if I could explain the bill, and why I was running it."
She recalled that Madigan, who eventually served a national record 36 years as speaker, suggested it takes a while to get things organized.
She said she responded: "35 years?"
At about that point, Sente said, the "meeting was largely concluded," saying Madigan thanked her and got up from his chair. It reflected a style often used by Madigan's mentor, Mayor Richard J. Daley. Sente introduced the term-limit proposal twice, but it died in the House Rules Committee, an elite panel of Madigan's loyalist members.
In a demonstration of Madigan's style, Sente learned that she lost her chairmanship of the small business committee she'd run when the panel "disappeared" from the legislative web site.
Sente said she arranged for a meeting with Madigan to talk about losing the committee and chairmanship—a job that comes with an extra $8,000 to $10,000 annual stipend. "But no meeting took place," Sente said.
She said she lost the committee chairmanship for 10 months before it was restored and eventually was given chairmanship of a separate committee.
Pressed by a defense attorney, she was asked if Madigan actually told her he was punishing her. "He did not," she said.
She testified about a bill addressing a constituent interest in "predatory lending." But when that bill was also blocked, she asked Madigan about it while on the House floor.
Madigan, who had dealt with predatory lending legislation over the years, was "visibly upset," saying, "Don't bring that bill up again. It's not moving forward."
On another bill, she testified about a budget-related bill that she introduced but in which she suddenly was removed as the sponsor, replaced by Madigan, and told by him the bill would not move unless it had an amendment he wanted on it.
She said she went along, was returned as the chief sponsor of the bill, and the legislation passed. She said she did not think it would have passed without the amendment that Madigan wanted.
Like Drury, Sente on Wednesday testified that Madigan's power, particularly in her own party, was almost absolute in the House, where he set the rules, decided who served on the various committees, and deployed a team of people who constantly pressured members to vote a certain way.
When asked if she found it challenging to vote in an independent way that she felt was in her district's best interest, Sente answered, "Very much so."
"We were told if we voted the wrong way, it could be used for campaign fodder in the next election," she said. "... It was rather strong."
Testimony began Wednesday in U.S. District Judge Harry Leinenweber's courtroom after a jury of six men and six women was selected to hear the case, which is expected to last up to eight weeks.
In her opening statement, Assistant U.S. Attorney Sarah Streicker said ComEd poured $1.3 million into payments funneled to ghost "subcontractors" who were actually Madigan's cronies, put a Madigan-backed person on the ComEd board, and gave coveted internships to families in his 13th Ward, all part of an elaborate scheme to keep the speaker happy.
And, it worked, Streicker said, because over the eight years of the scheme, Madigan helped ComEd win three lucrative pieces of legislation, including the "Smart Grid" bill in 2011 and another bill in 2016 that held a rate structure in place and extended the life of two of the company's nuclear plants.
The defendants' attorneys, meanwhile, all contended that the so-called scheme was nothing more than legal lobbying, part of the state's high-stakes, often-messy politics where myriad interest groups and stakeholders compete for access to lawmakers.
"It's not a crime, and it's not a conspiracy," said Patrick Cotter, who represents McClain. "And you know what? It's not even suspicious. It's a profession."
Cotter also accused "overzealous" investigators of developing tunnel vision in their zeal to bring down a big political target in Madigan, which in the end led to them getting it "terribly, tragically wrong."