SPRINGFIELD — Illinois Gov. J.B. Pritzker and Democratic legislative leaders announced an agreement Wednesday afternoon on a more than $50 billion budget that includes a boost in education spending and gives state officials "the tools" to manage the skyrocketing costs of a program providing health care to mostly undocumented immigrants.
Pritzker, flanked by Senate President Don Harmon, D-Oak Park, and House Speaker Chris Welch, D-Hillside, announced the tentative agreement five days after lingering budget talks caused state lawmakers to miss their self-imposed deadline to adjourn the spring legislative session.
This delay came despite Democrats controlling the governor's office and holding supermajorities in the legislature. However, the leaders said there was no discord — at least beyond the natural friction between the different chambers and branches of government.
"The trust among the three of us is at an all-time high and I'm looking forward to finalizing this budget without any deviation from that," Harmon said.
That trust is being put to the test, however, as last-minute negotiations and hangups pushed lawmakers off their initial goal of wrapping up by Friday.
The Illinois Senate adjourned Wednesday evening without voting on the proposal, which did not emerge in bill form until late in the evening. Procedurally, this means the earliest the House can vote on it is Saturday.
Many rank-and-file House Democrats had not reviewed the budget before the agreement was announced by Pritzker, Harmon and Welch that afternoon. 
"We are going to be working through a number of questions pertaining to individual line items in the budget," said state Rep. Will Guzzardi, D-Chicago in an interview Wednesday night. "All of us are going to go home and do our Control+Fs and look for our specific items and there will be some changes I'm sure to some of those individual items between now and when the budget gets passed."
With House Democrats still pouring over details late into the evening, the Senate called it a night, with Harmon calling it "a mechanical impossibility for us to pass a budget tonight in time for the House to read it in" that night.
The framework that was announced is not expected to change significantly, however. Pritzker told reporters Wednesday afternoon that he "will be proud to sign this budget when it arrives on my desk."
"Like the past four budgets, this budget looks toward the future — a future where every child gets a quality education from cradle to career and where every parent has access to the childcare and training that they need to get a better paying job," Pritzker said. "A future where every Illinoisan has a safe place to call home and a safe community to live in. A future where economic security means the opportunity for anyone and everyone to prosper."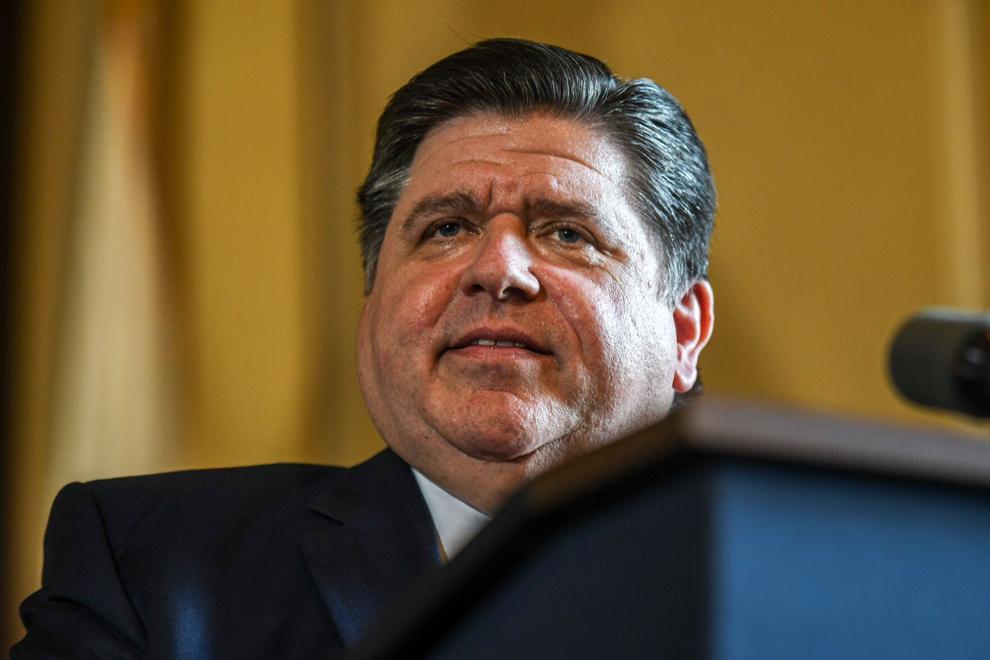 The biggest hangup had been finding compromise on how to cover the health care program, which provides coverage to adults over the age of 42 who are ineligible for Medicaid because they are not U.S. citizens.
The Department of Health and Family Services has warned that the program will cost $1.1 billion in fiscal year 2024, far more than the $221 million allocated for the program in Pritzker's initial budget proposal.
Though full details were not immediately available, Pritzker said the state spending plan would authorize his administration to take steps to control the program's cost. 
"We're continuing the program going forward, but in a budget-friendly way so that everybody gets the health care that they need," Pritzker said.
Besides that, the top lines of the spending plan, which covers the fiscal year that begins July 1, appeared similar to the $49.6 billion proposal Pritzker unveiled in February.
The plan includes nearly $1 billion in new spending on education, including $250 million to expand access to early childhood education. The outlay is expected to create 5,000 new pre-K spots for low-income children and is considered a down payment on a multi-year plan, dubbed "Smart Start Illinois," aimed at providing every child with access to pre-K.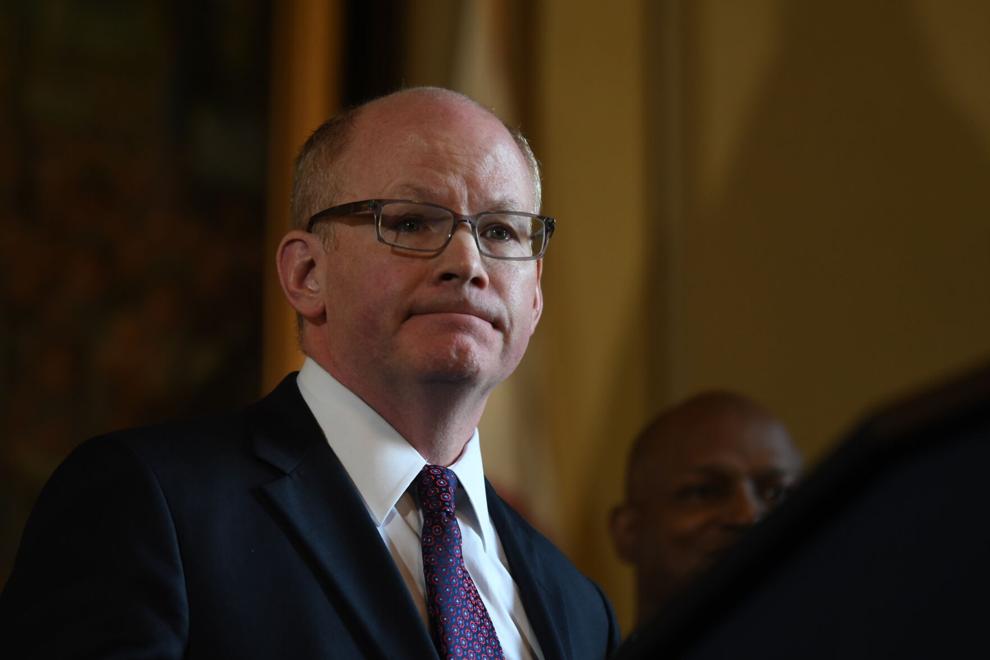 This investment, administration officials say, coupled with federal Pell grants, would make community college free to nearly all Illinois residents at or below median income level. More than 40% of working class public university students would also have their tuition and fees covered via this combination.
As has been the case in every budget Pritzker has signed, it includes the full annual $350 million increase for K-12 education funding called for under the 2018 evidence-based formula law, which seeks to narrow the disparity in funding between low- and high-income school districts.
"I think what we saw in the document reflects the priorities of the House Democrats and given that it is being led by the Senate, it required an act of trust for us to work with our partners in the Senate and see our priorities reflected and I think that trust was rewarded," Guzzardi said.
Other budget highlights include a $100 million increase for public universities; an $85 million increase in the funds allocated towards homelessness prevention, affordable housing and outreach; $20 million for an initiative to expand grocery store access in urban neighborhoods and rural communities that are currently food deserts; and $400 million for a "closing fund" that officials say will help seal the deal in luring large businesses to the state.
Though more specific numbers were not immediately available, the Democratic leaders insisted the state would live within its means.
"This budget is balanced without gimmicks," Welch said.
Legislators the past few months have had to reconcile with a far less rosy revenue picture than earlier this year.
Earlier this month, the state's Commission on Government Forecasting and Accountability revised its revenue forecast for the current budget year down $728 million to $51.2 billion. The commission's revenue forecast for fiscal year 2024, which begins July 1, stayed flat at $50.4 billion.
The downturn in tax receipts in the final months of the current budget year essentially erases a surplus that lawmakers were hoping could be used for a number of those resource-starved programs and gave them much less flexibility than they had during the last budget process.
But the new revenue numbers were in the same ballpark as the ones Pritzker based his February proposal on. The administration has been deliberately conservative in its revenue projections, factoring in a possible recession in the coming fiscal year and that the spikes in revenue the past couple of years were largely one-time in nature.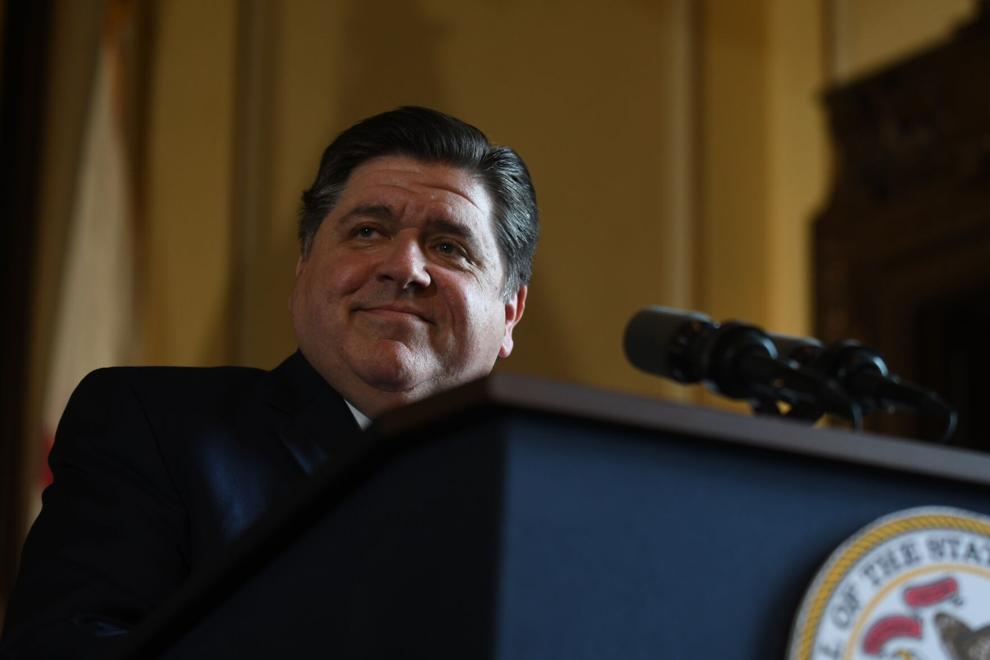 "The agreement we've reached will produce another responsible balanced budget that reinforces our state's economic stability while making progress on key issues for the people of Illinois," Harmon said.
Republicans were largely shut out of budget negotiations, especially in the House. However, Harmon held out hope that some Republican votes could be achieved.
Lee Enterprises' Erin Henkel contributed to this report.
This story will be updated.