KAPOLEI, Hawaii — Kona Purdy never wanted to live anywhere but Hawaii. As a Native Hawaiian, he wanted his children to grow up like he did: rooted in their culture, and nourished by the mountains and ocean.
But raising a family in Hawaii meant squeezing nine people into a four-bedroom house — rented with extended family — in Waipahu, a Honolulu suburb. It felt cramped, but the Purdys accepted that this was the price to survive in their homeland.
"We stuffed ourselves into one room," Purdy said of his four-member family's living arrangements.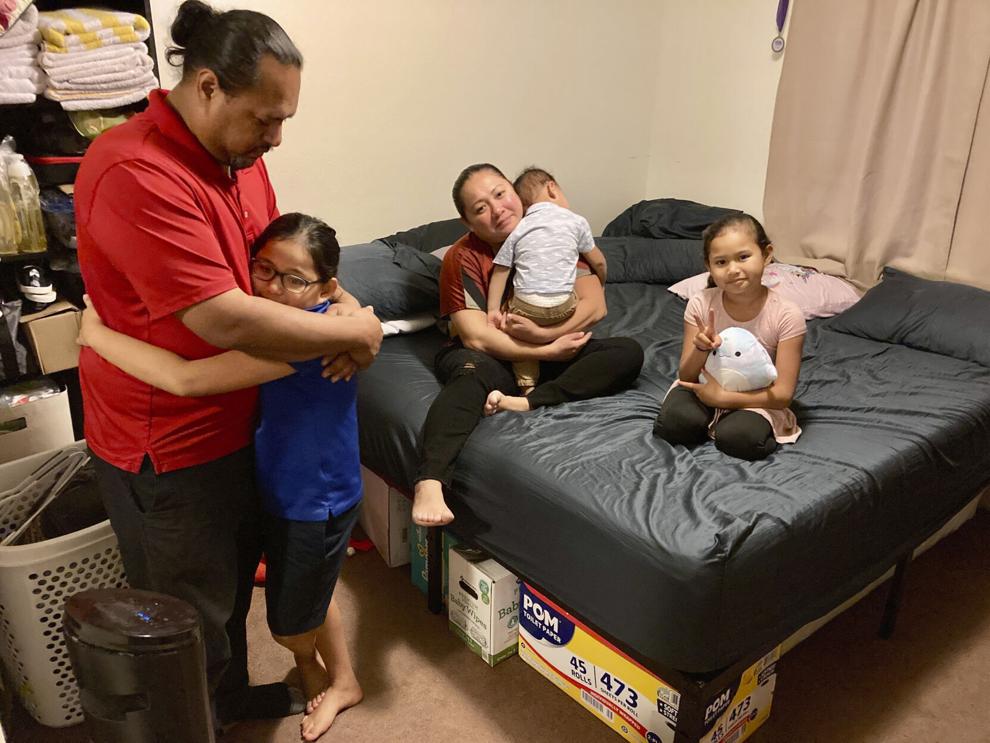 Their share of the monthly rent was $2,300. When rent increased, the Purdys realized that they could no longer afford to live in Hawaii.
"I was so busy working, trying to make ends meet," he said. "We never took our kids out to the beach. We didn't go hiking."
It's increasingly common for Hawaii residents to be priced out of the Aloha State, where the median price for a single-family home topped $900,000 during the pandemic. On Oahu, the most populous island and where Honolulu is, the median price is more than $1 million.
Many residents work in low-wage service jobs, and the financial strain is especially significant for Hawaii's Indigenous people. A state analysis published last year showed that a single person working 40 hours a week would need to earn $18 an hour to pay for housing and other necessities in Hawaii, but the state minimum wage is currently $12 an hour.
Many, like the Purdys, have headed to Las Vegas.
According to 2021 population estimates from the U.S. Census Bureau, the biggest growth of Native Hawaiian and other Pacific Islander populations was in Clark County, Nevada, which includes Las Vegas, and Sacramento County, California. The biggest decline of Native Hawaiian residents was in Honolulu.
Hawaii residents are spending on average of 42.06% of their income on rent, which is the highest of any state, according to a Forbes Home analysis. California ranks second, but at a much smaller proportion of income going toward rent: 28.47%.
Estimates from the American Community Survey showed that in 2011, there were about 296,400 Native Hawaiians in Hawaii and about 221,600 on the continental U.S. Just a decade later, those numbers flipped. In 2021, there were about 309,800 Native Hawaiians in Hawaii and about 370,000 in other states.
"There's no Hawaii without Hawaiians," said Honolulu City Council Chair Tommy Waters, who is Native Hawaiian. His five siblings have all moved to the continental U.S. "That's just incredibly sad to me, that Hawaiians cannot afford to live in Hawaii."
Las Vegas was desirable to the Purdys because it's a popular vacation destination for Hawaii residents, which meant family would likely visit often. Also, the cost of living is significantly lower.
So in 2017, they uprooted their family and moved to Henderson, a Las Vegas suburb in Clark County, where they could afford to rent a two-bedroom apartment for $1,000 a month.
Far from Hawaii's shores, they felt like "fish out of water," Purdy said.
"So it's real 'eha,'" Purdy said, using the Hawaiian word for painful, "because you do get disconnected from the land, which we're so connected to, being born and raised here."
But even though they were nearly 3,000 miles from home, Hawaiian culture was all around them. Thanks to many other transplants, the Las Vegas area is full of restaurants catering to Hawaiian taste and cultural events expressing Hawaiian pride.
A few months after they moved, about 20 other relatives, including Purdy's mother, uncle and sister Lindsay Villarimo, followed them.
"Over time, it just became exhausting trying to make ends meet," said Villarimo. "It's heartbreaking that's the choice we make. The majority of us, I think we just got priced out of home." When Villarimo and her family decided to move to Nevada, her husband Henry had never even left Hawaii.
Las Vegas' affordability was "liberating," she said. With cheaper rent and groceries, and no state income tax, she could stretch her paycheck further.
"We were just living it up in the dollar store," she said. In Hawaii, that type of store doesn't exist.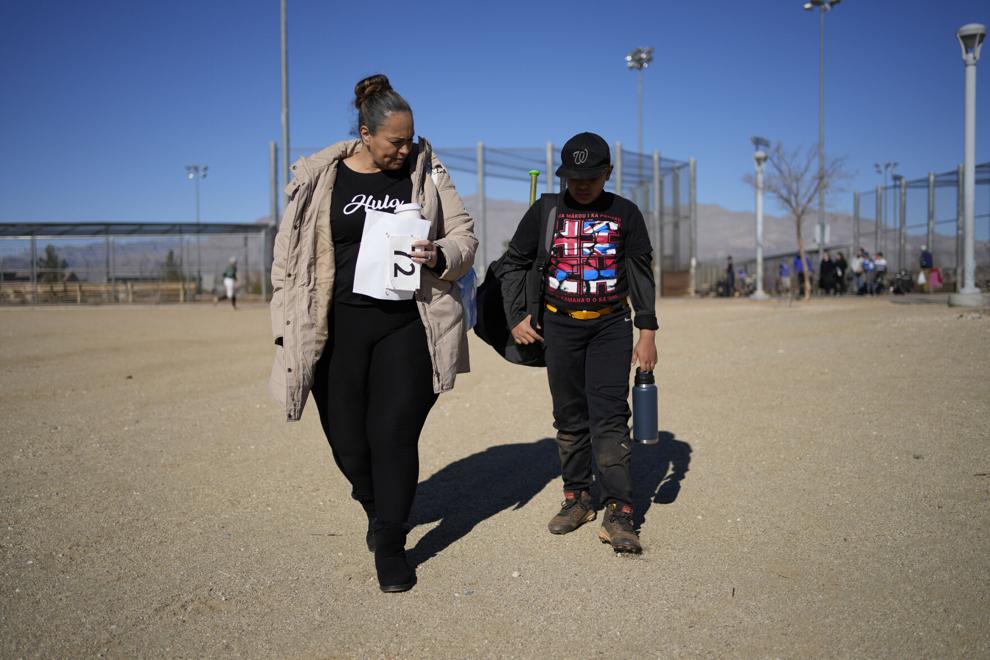 In 2019, Doreen Hall Vann decided to move to Las Vegas to be closer to her daughter, who had moved to Seattle for more job opportunities.
But in her new home, she found she had more time and less stress.
"I was so busy back home trying to make a living," she said. "When I moved to Vegas, it really put a pause in my life and I could see things a lot clearer."
In Las Vegas, Purdy's children began to learn hula and the family enjoyed "hoolaulea," cultural festivals that were bigger than celebrations back in Hawaii.
But in August 2021, exactly four years after leaving Hawaii, the Purdys moved back home.
Purdy said that his wife wanted to take care of her mother, who began showing signs of dementia. Their daughter also got accepted to Kamehameha Schools, a highly selective and relatively affordable private school system that gives admissions preference to students with Hawaiian ancestry.
The family moved to Kapolei, a Honolulu suburb not far from where they once lived, to share a five-bedroom house with their extended family. Now that the Purdys have three children, they rent two of the bedrooms.
Purdy is trying to find time to take his kids to hula lessons. Since moving back, the family has only been to the beach once.
"It's a grind, it's hard, it's really expensive," he said. "But I also feel like we're exactly where we're supposed to be right now."