NORMAL — The Community Health Care Clinic opened 25 years ago in response to McLean County's need for a clinic for low-income patients, and thrives because the need continues among the uninsured and under-insured.
The clinic celebrated "25 years of health care access" during its annual Commitment to Health Luncheon on Thursday at the Radisson Hotel & Conference Center in Normal. About 250 people attended the event that clinic Executive Director Mike Romagnoli hoped would raise about $50,000 for clinic operations.
The clinic, at 900 Franklin Ave., Normal, also succeeds because of volunteers, Romagnoli, McLaughlin and the clinic's volunteer medical director, Dr. Paul Pedersen, told The Pantagraph this week.
By providing primary care and prescription medicines to 1,162 low-income residents who have chronic diseases, the need for clinic services remains  several years after the Affordable Care Act took effect.
Some people have jobs that don't offer health insurance, some people can't afford the health insurance offered to them, or need help paying medical or pharmaceutical bills until they reach their deductible. The undocumented immigrant population is not eligible for coverage but still need health care, Romagnoli said.
"They are a thriving part of our community and they do a lot of the infrastructure work and we need to keep them healthy," said Pedersen, also vice president and chief medical officer with OSF HealthCare St. Joseph Medical Center.
Work at the clinic, which had operating expenses in 2018 of almost $650,000, is done by two full-time employees, eight part-time employees and 150 volunteers, including doctors, nurses and pharmacists.
The clinic couldn't operate without health care providers who volunteer to treat clinic patients and without St. Joseph and Advocate BroMenn Medical Center, which admit clinic patients, Romagnoli said.
One doctor who accepted clinic patients — Dr. Harold Nord, an obstetrician-gynecologist — was posthumously presented Thursday with the clinic's Commitment to Health Award. Nord died in June. His wife, Debbie Nord, accepted the award.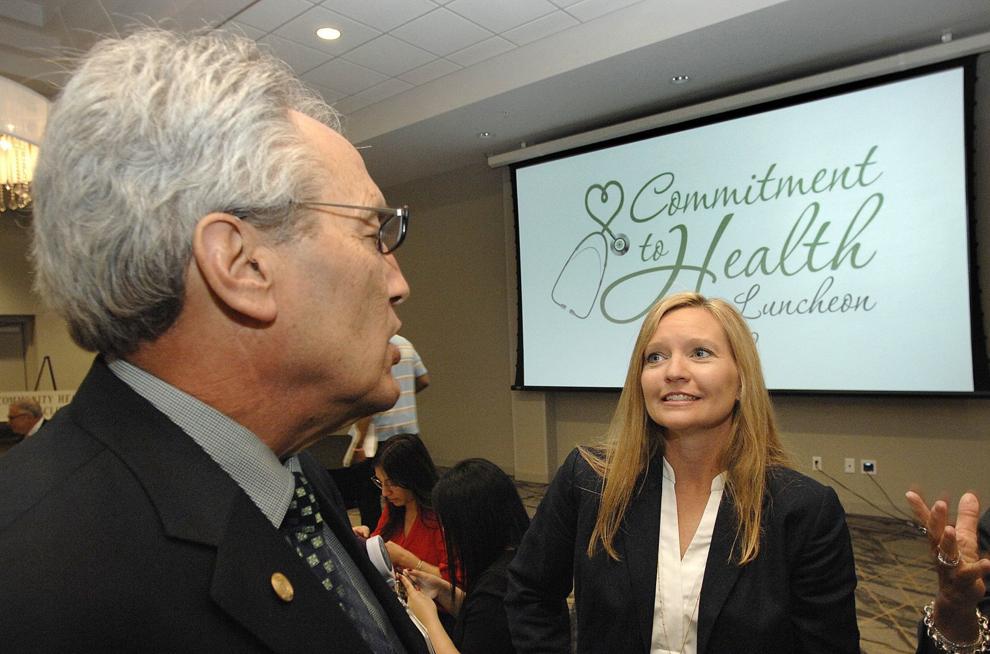 "He believed it was not him serving the patients, it was what God was doing through him," Nord said after the event.
By providing health care before needs require emergency department treatment and hospitalization, the clinic saves the community millions of dollars, Pedersen said.
Recent expansion into comprehensive dental care, a community need linked to management of heart disease, is an example of the clinic continuing to respond to community needs, said Pedersen and Romagnoli.
Since dental care began in February, 45 patients have been treated at 180 appointments, Romagnoli said. The clinic's goal is to treat 200 dental patients in the first year.
Contact Paul Swiech at (309) 820-3275. Follow him on Twitter: @pg_swiech