BLOOMINGTON — The 3rd Sunday Market had the McLean County Fairgrounds buzzing for the first time in a long time.
"We're just thrilled to be out and doing what we can," said Emily Raycraft, who promotes the once-a-month event with her husband, Mike.
Sunday's event was the first 3rd Sunday Market since February 2020, as the coronavirus pandemic shuttered large events for over a year.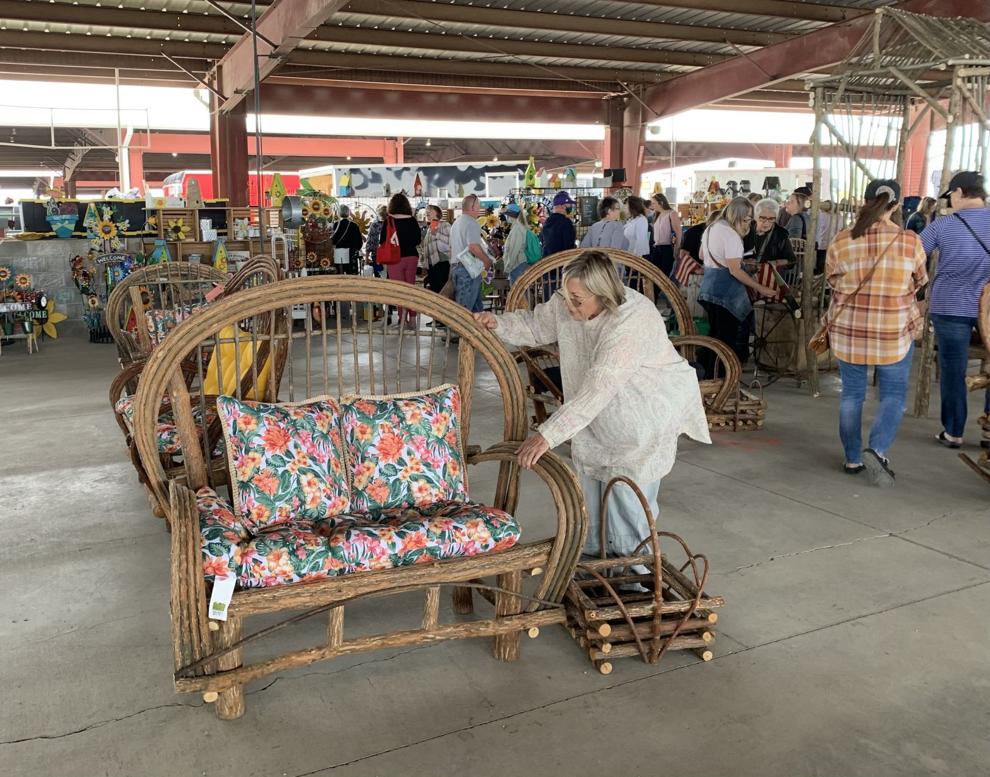 Held on each third Sunday of the month, the market contains about 450 vendors from 17 states featuring heaps of items, as Emily Raycraft said there's "something for everyone."
The market runs from May through October, but Emily Raycraft said they also hold smaller events in February and November that are usually indoors.
Mike Raycraft, whose parents started the event in 1988, said they worked with the McLean County Health Department and the McLean County Farm Bureau on strategies to make this year's events work in a "safe atmosphere."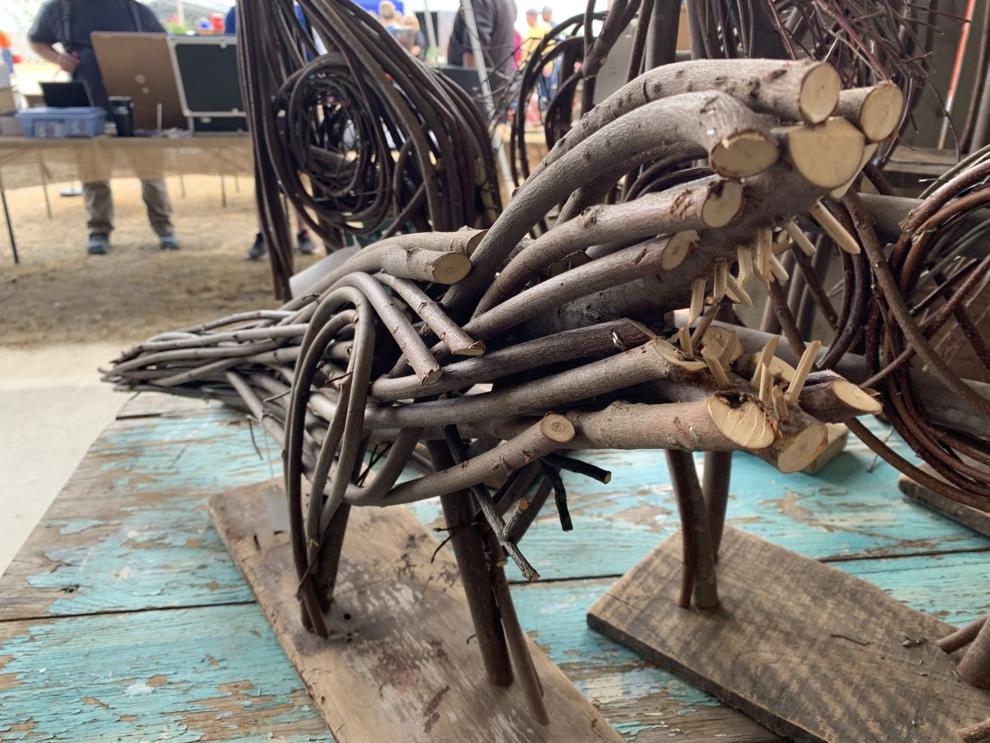 "They've given us some guidelines that we're following very strictly," Mike Raycraft said. "There's no food indoors. We have extensive hand-washing stations. We're keeping the buildings open. We're trying to keep the dealers spread. We're watching capacities, encouraging mask wearing, signs are posted, so it's worked out pretty well."
For most people, Sunday was simply a nice day to be outside.
"We like antiques and we like being out. It's beautiful," said Julia Johnson, who attended with her husband, Reg.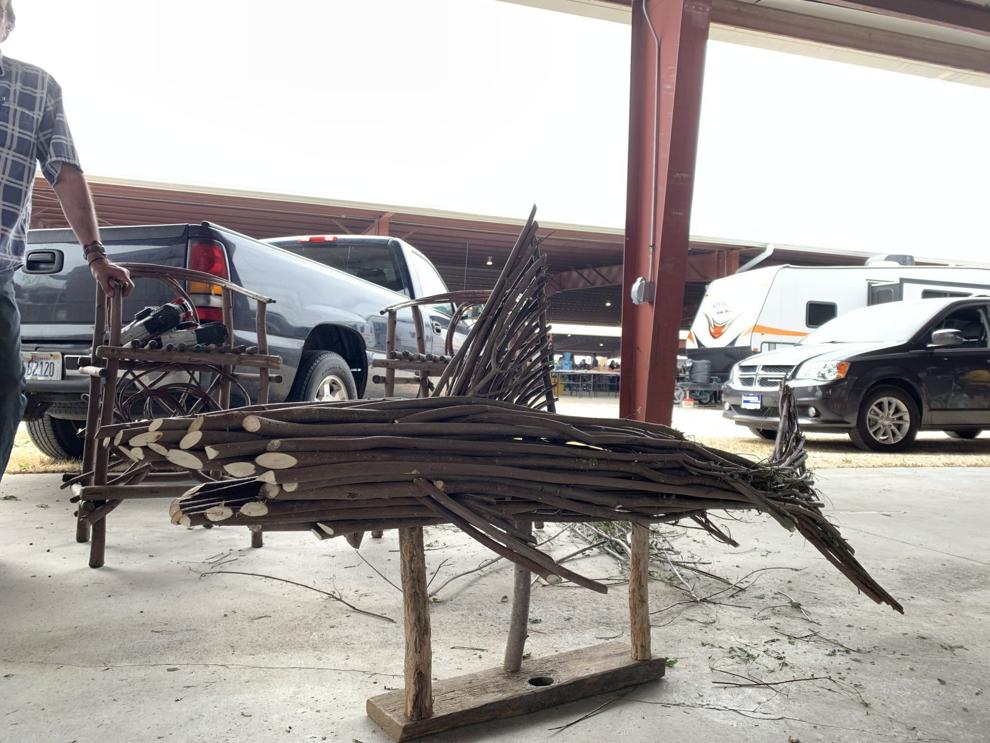 The couple drove up to Bloomington from south of Jacksonville for at least their sixth year of coming to the 3rd Sunday Market.
"It's just a good day to be out doing something because (we) haven't been able. We've been locked up for so long and everything," Reg Johnson said. "We're regulars coming up here and we like to collect, and there's a lot of options of things to collect when we come to these. We just enjoy it, being able to look at all kinds of different old stuff."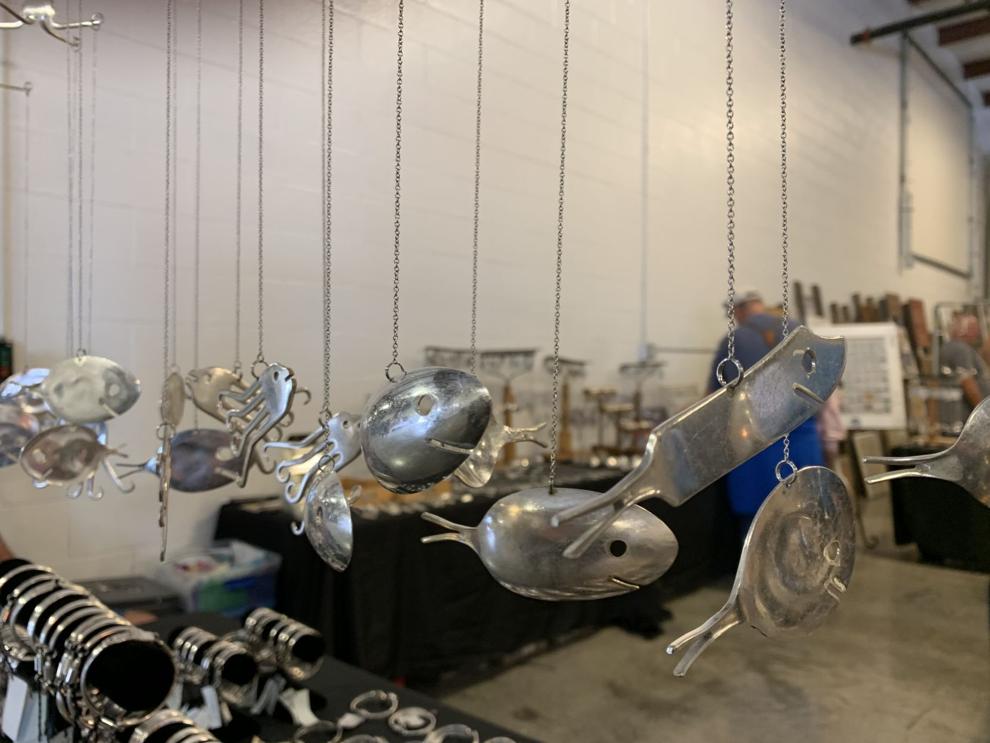 The types of items sold across the two large buildings, four barns and vendors spaced throughout the fairgrounds varied widely.
Todd Kingery was affixing a Tyrannosaurus rex he had made of sticks and twigs with a pneumatic nail gun.
He sold a variety of animals made of wooden sticks. The largest displayed was about a 6-foot-long shark.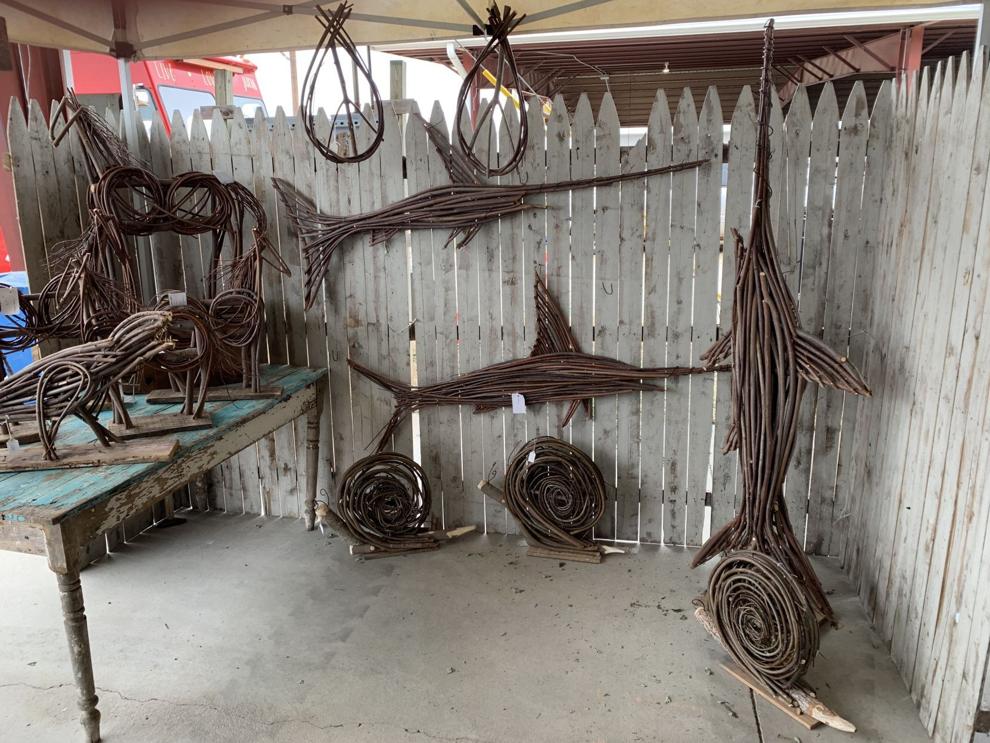 Kingery comes to the market about once or twice every year since he began making rustic art and twig furniture in 1995. This is his first year selling the animal art, so he wanted to test the market because he enjoys making the animals more than the furniture.
Debbie Cox, of Walshville, sold willow furniture. She and her husband have been selling at the 3rd Sunday Market "off and on" for about 25 years.
Cox and Kingery said it takes them a few hours or up to a couple of days to assemble a product, depending on the project.
"You gather up the willow from swampy areas like creeks and rivers, and low places," Cox said. "Then you trim all the little branches off it and then you have to use it within a certain length of time, really quickly, because it dries out."
Using it quickly is key, as it allows the wood to bend and generate different shapes.
Dan and Gina Rubner, of Cameron, sold handmade jewelry and accessories derived from silverware. One item was a wind chime made from spoons and forks redesigned as sea animals.
Other products offered throughout included antique tools, typewriters, army helmets, plants, neon light signs, dog treats and collars, fishing reels, furniture, baseball gloves and bats, and a cardboard cutout of Michael Jordan.
Carl Cortese, of Bloomington, was walking out of the market with a small wooden chair redesigned as a plant holder, which he bought for his cabin at Lake Bloomington.
"I've been coming here for years. This is a nice place," Cortese said. "You get vegetables here, plants here. It's a lot going on."
---