NORMAL — There will be no Spring Bloom Fine Arts Festival this year.
The McLean County Arts Center canceled the 2019 event because of the ongoing renovation project at Illinois State University's Bone Student Center.
The annual art show has been in the student center's Brown Ballroom on the Normal campus for the past three years.
"We've been very happy with the ISU ballroom," said Doug Johnson, executive director of the McLean County Arts Center. However, the arts center decided to cancel this year's show because "it couldn't be confirmed that the space would be available."
Some other annual events that traditionally used the Brown Ballroom, such as the cultural dinner and chess tournament tied to Martin Luther King Jr. Day, moved to other locations this year.
"It's complicated to plan with a constantly moving location," said Johnson.
That includes the Brown Ballroom.
But that was cutting things close for an event that takes place in March, said Johnson.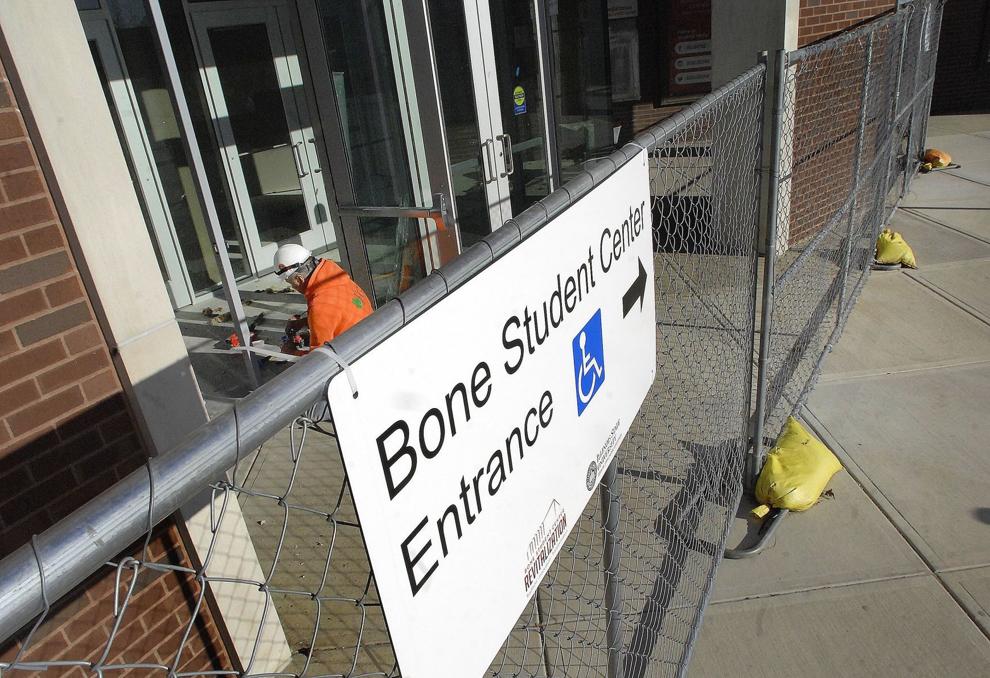 The first phase of the 2½-year, $33 million project also includes a new east entrance with a multistory addition housing an information center for visitors and students, as well as new dining areas and a new bookstore location.
The Spring Bloom Fine Arts Festival will be back in 2020, Johnson said.
"This is the first show of the season for many artists," said Johnson, noting that many spend the winter in their studios working on their art.
Artwork at past shows has included ceramics, paintings, sculpture and jewelry.
"We typically get 110 applicants" for the juried show, and 70 are selected.
Contact Lenore Sobota at (309) 820-3240. Follow her on Twitter: @Pg_Sobota