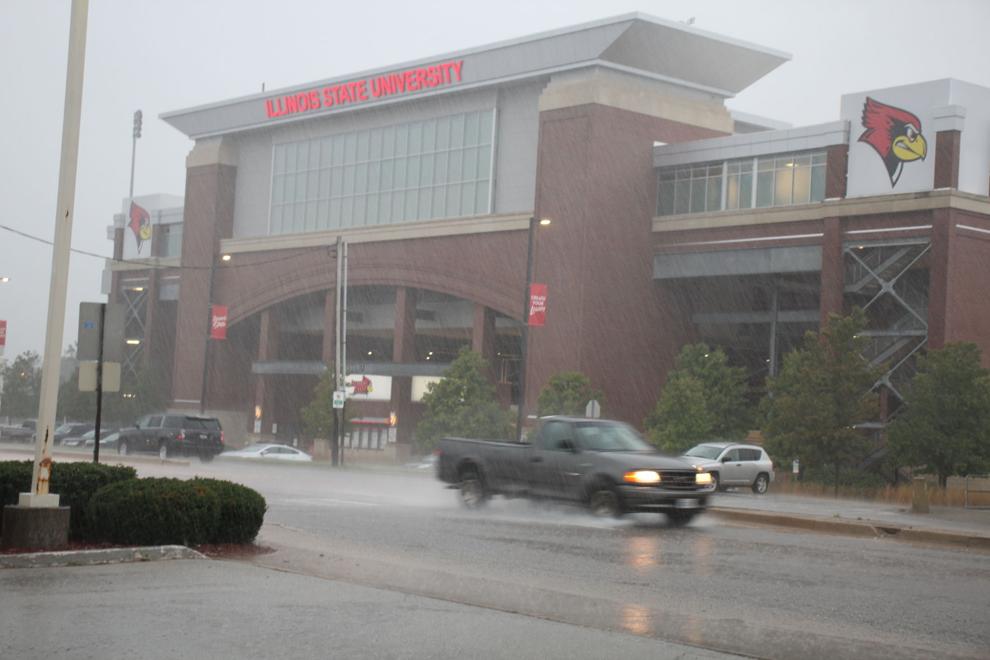 The storms are part of a larger system that is bringing flash flooding to areas in Texas, Oklahoma and Missouri. Meteorologists are calling for about an inch of rainfall in Central Illinois this week.
A second storm system will move through Central Illinois on Friday that is mostly expected to affect the Mattoon-Charleston area. Once the rain clears, people can expect to see a dip in temperature this weekend and into next week with dryer weather conditions.
"We got off to a pretty hot start to October, it's been one of the hottest starts to October behind 1963," said Albano. "We should start to see a peak in fall colors with the arrival of this cool weather. The fall foliage will be in full display maybe by this time next week, or starting to show its true colors."
History photos: Central Illinois rainy weather and flooding
A look back at the rains and floods of the past.
Contact Sierra Henry at 309-820-3234. Follow her on Twitter: @pg_sierrahenry.