NORMAL — Some residents in Normal have noticed a strange coloring in the water of Sugar Creek, but officials say there is no risk.
"We wanted to pass along some information as soon as we could to help alleviate concerns regarding the strange coloring in the water of Sugar Creek downstream from the train derailment," the Normal Fire Department said in a statement released Sunday afternoon.
"The material has been identified as non-toxic water-soluble paint that was in one of the trailers that was involved in the fire," officials said. "A coordinated effort between Union Pacific Railroad, Bloomington-Normal Water Reclamation District, the Environmental Protection Agency, and Normal Fire Department officials resulted in all appropriate measures being taken to identify the substance and ensure that it was not hazardous."
The Bloomington-Normal Water Reclamation District has already sampled and tested the water and found no hazards to life. The EPA has already been notified as well, and there are no concerns for environmental impacts, officials said.
"Attempts were made to put a boom across the creek to stop the flow downstream, but since the creek was frozen, the pigments flowed downstream under the ice."
The coloring will dissipate, and there is no risk to life or the water supply. The water and the ice and snow surrounding the creek may remain discolored until it has a chance to thaw, but there is no life or environmental hazard.
Temperatures are expected to remain below freezing all week. The first chance for temperatures to climb above 32 degrees is next weekend, according to the National Weather Service in Lincoln.
---
Photos: Train derailment south of Uptown Normal
Photos: Train derailment south of Uptown Normal closes Amtrak main line
Normal train derailment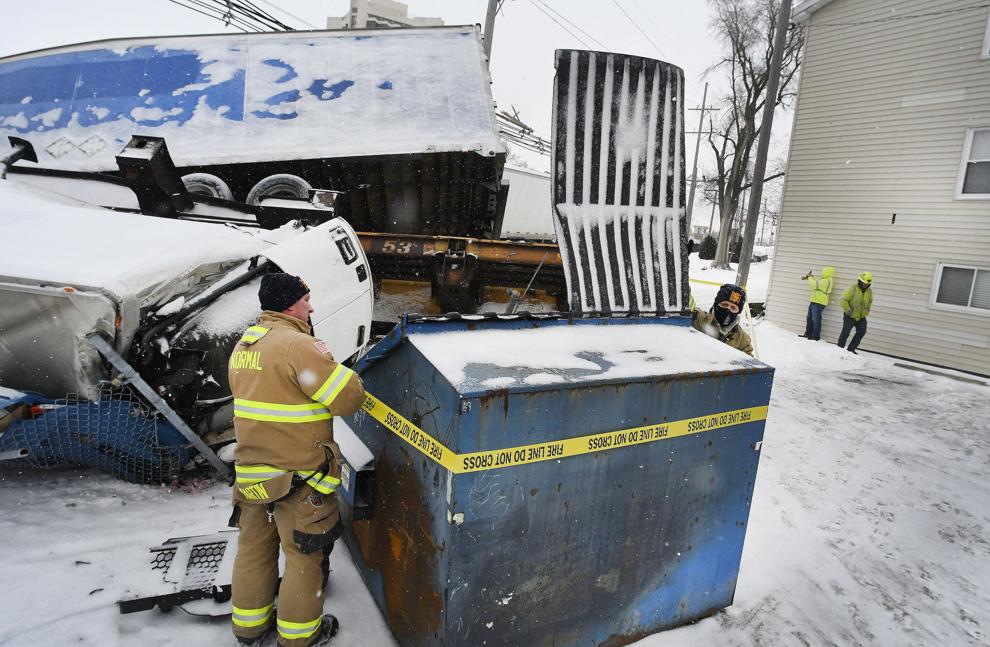 Normal train derailment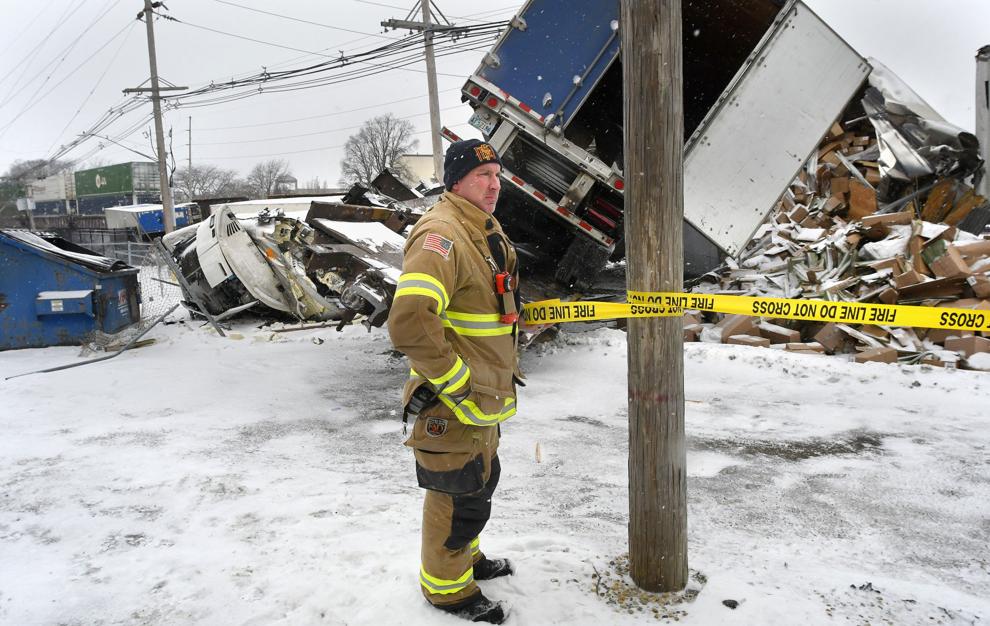 Normal train derailment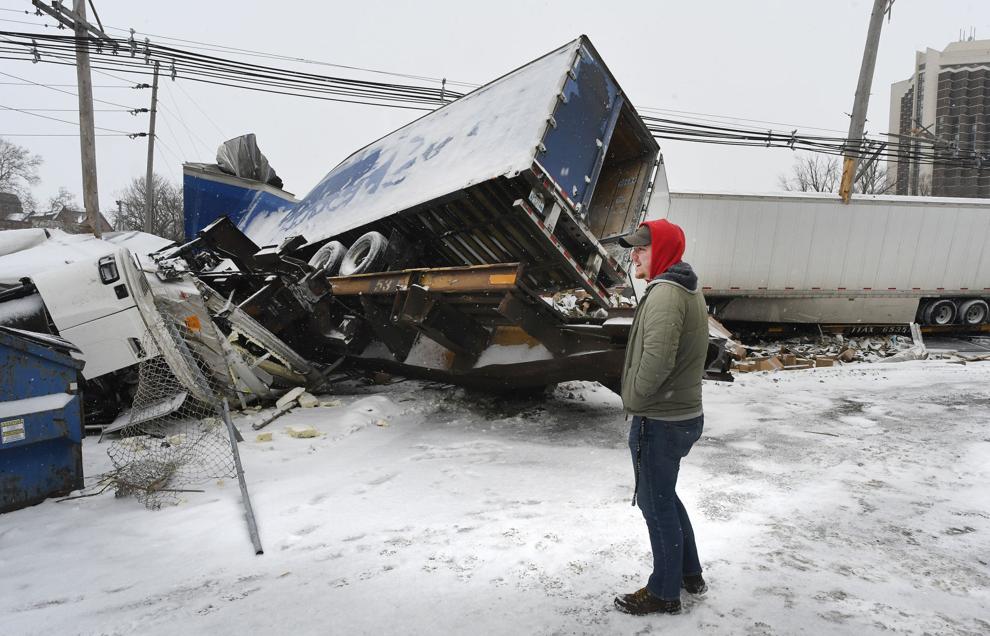 Normal train derailment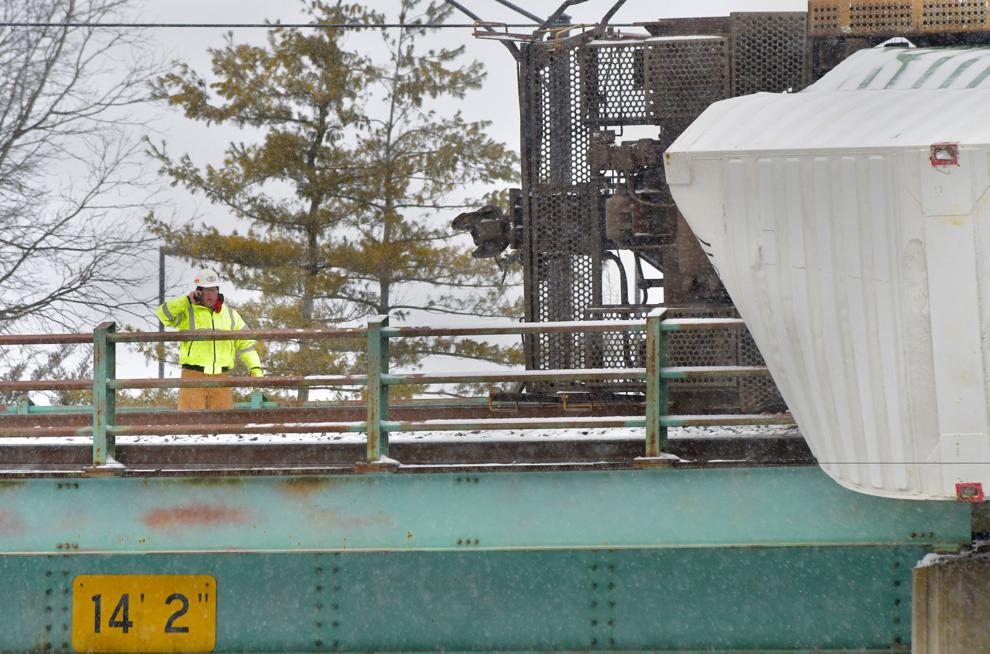 Normal train derailment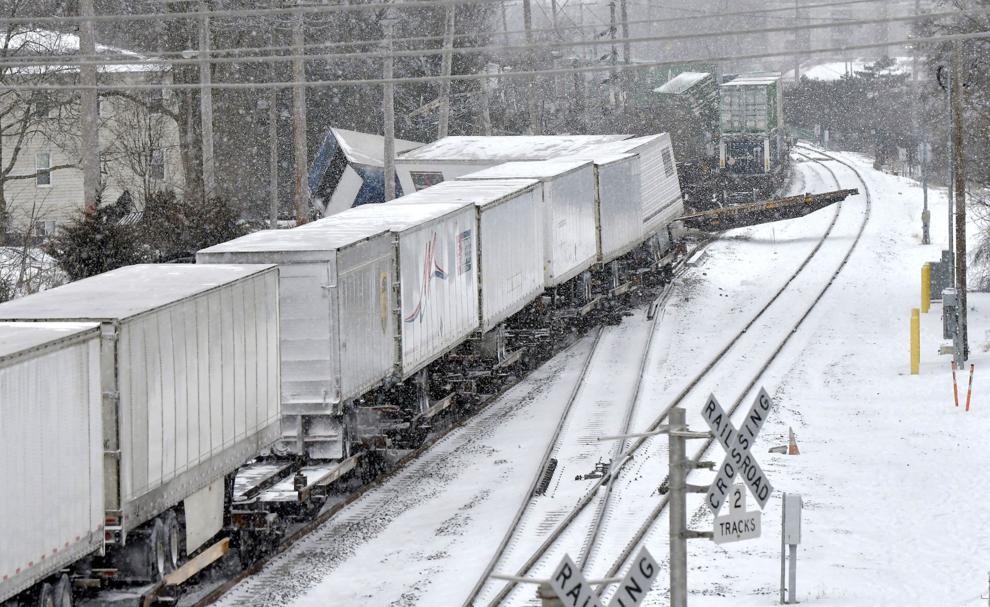 Normal train derailment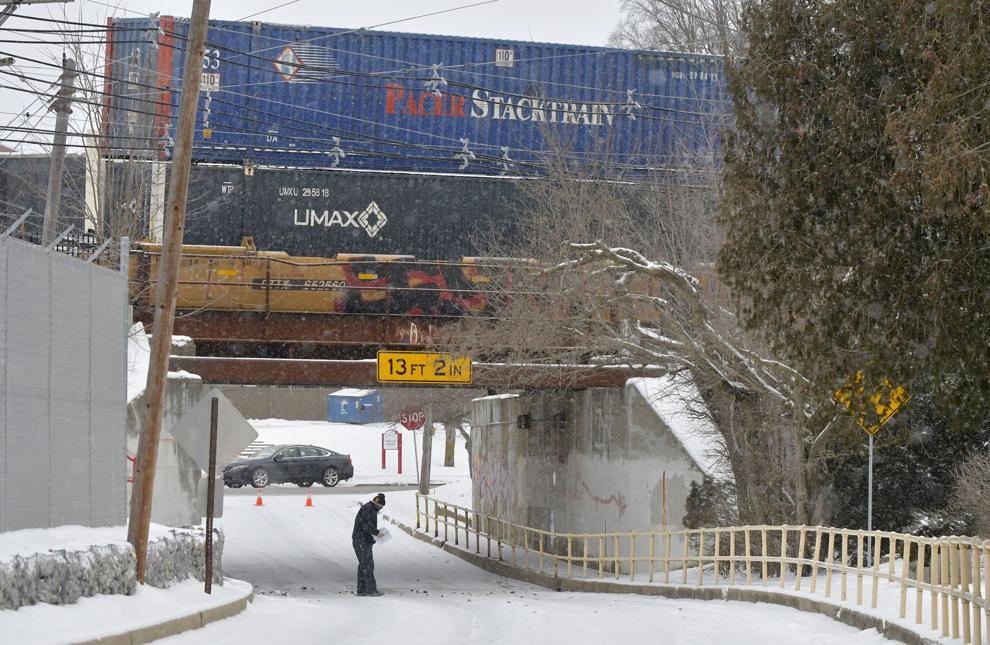 Normal train derailment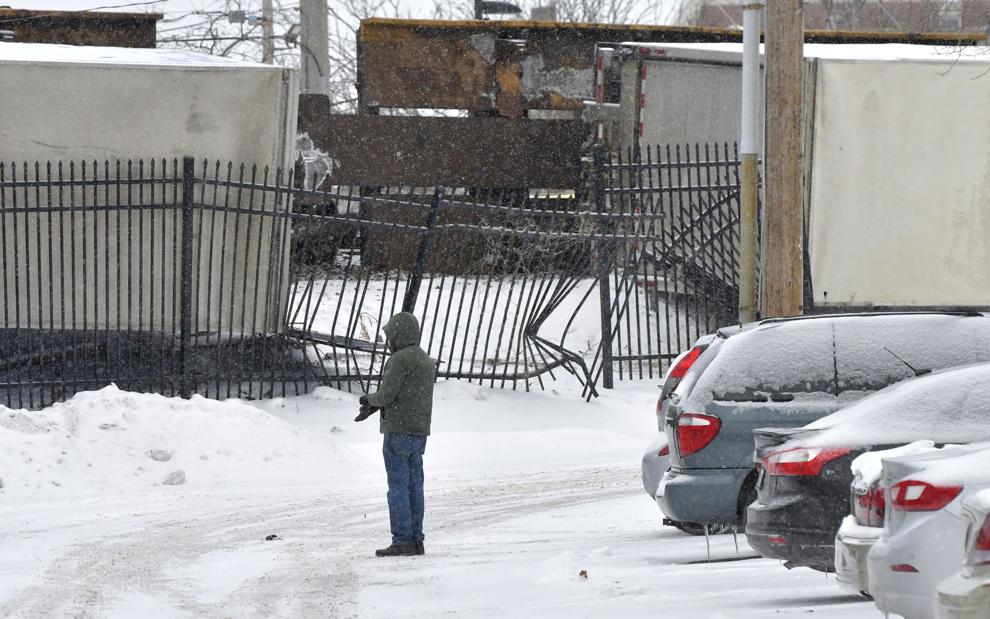 Normal train derailment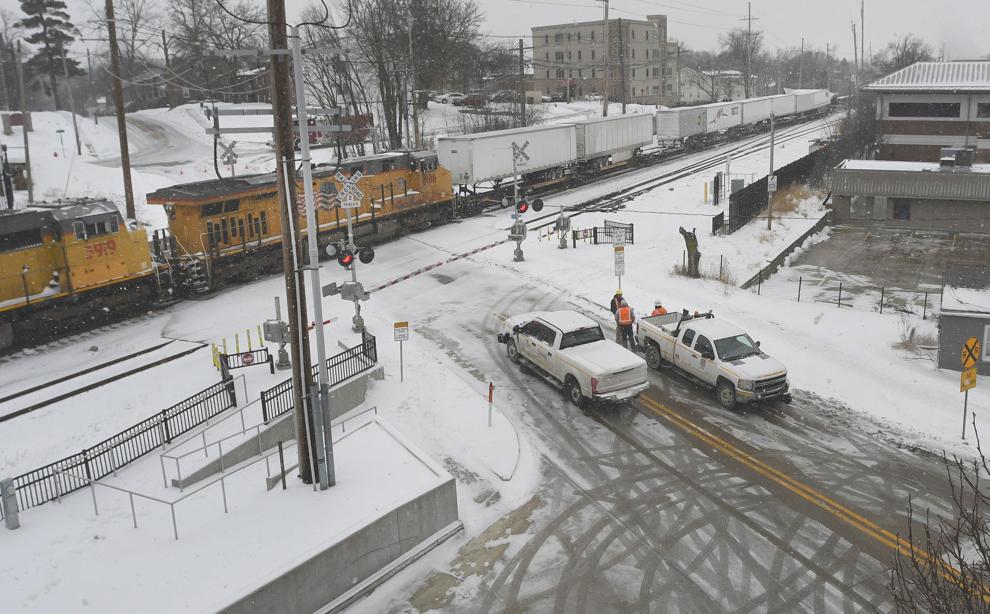 Normal train derailment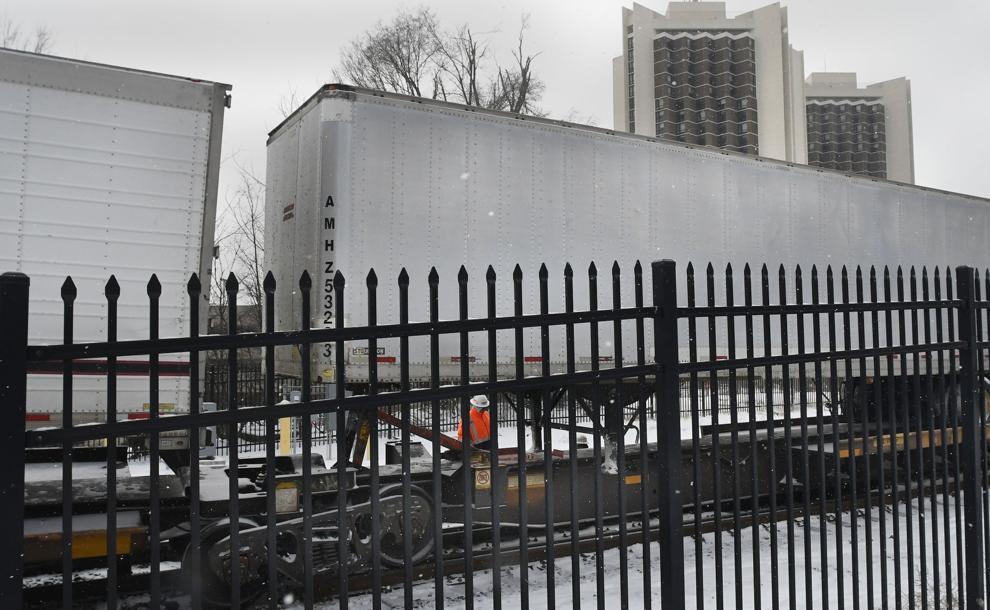 Normal train derailment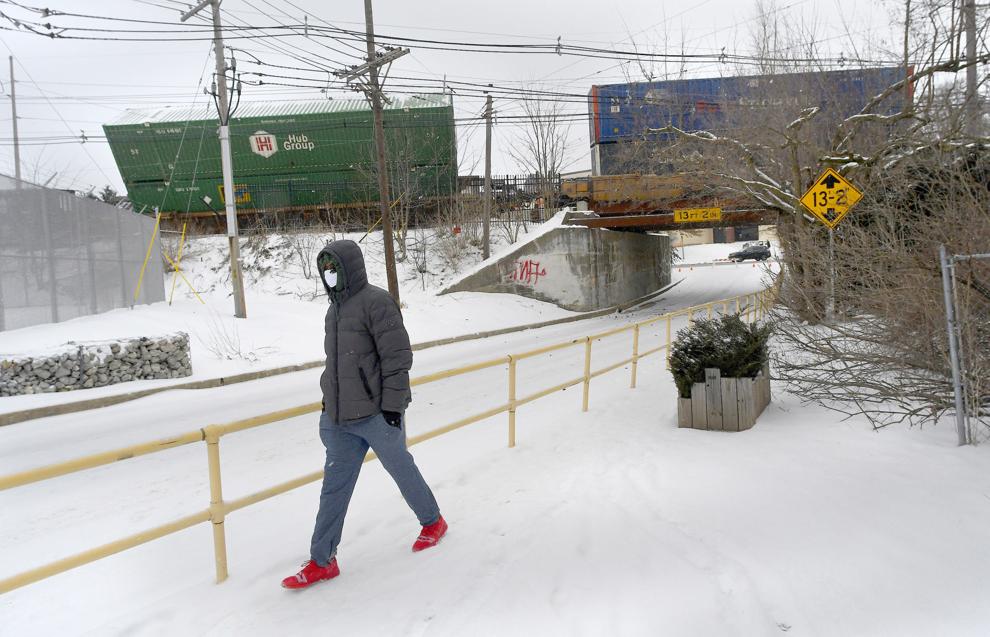 Normal train derailment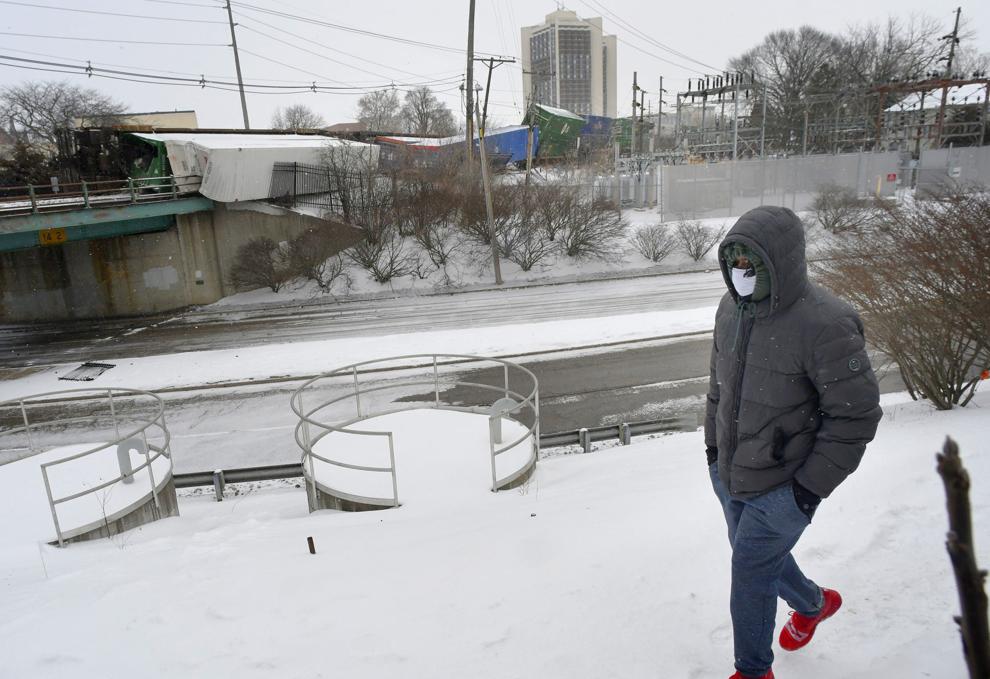 Normal train derailment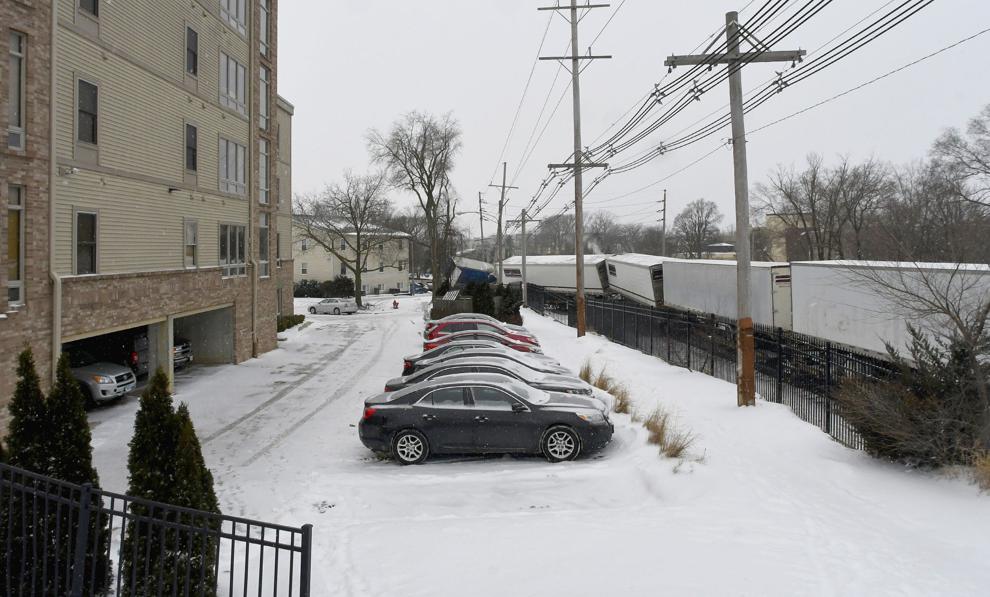 Normal train derailment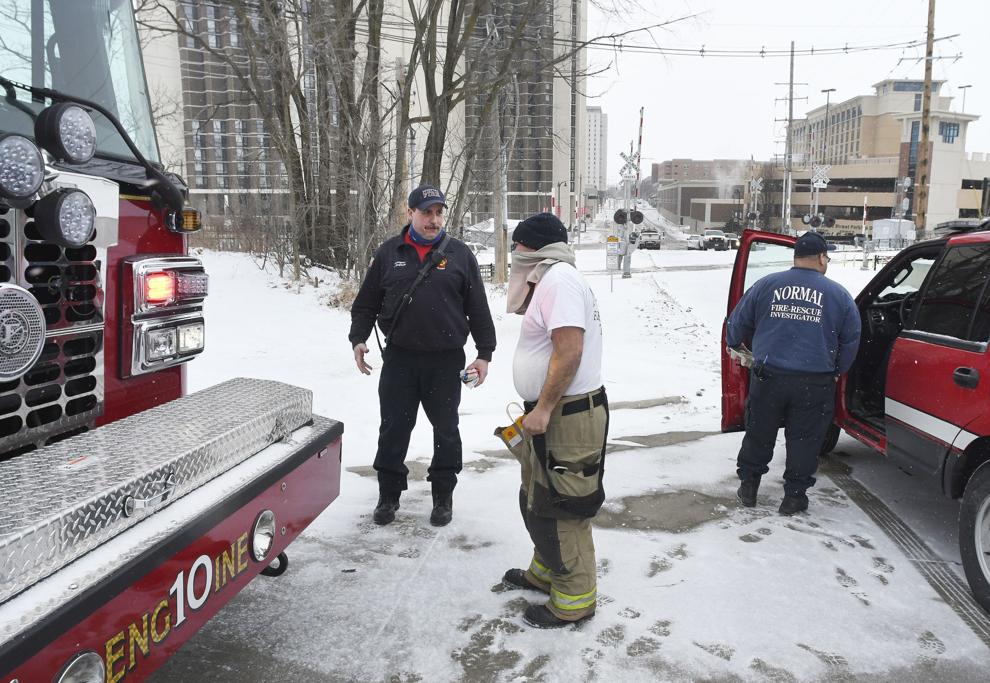 Normal train derailment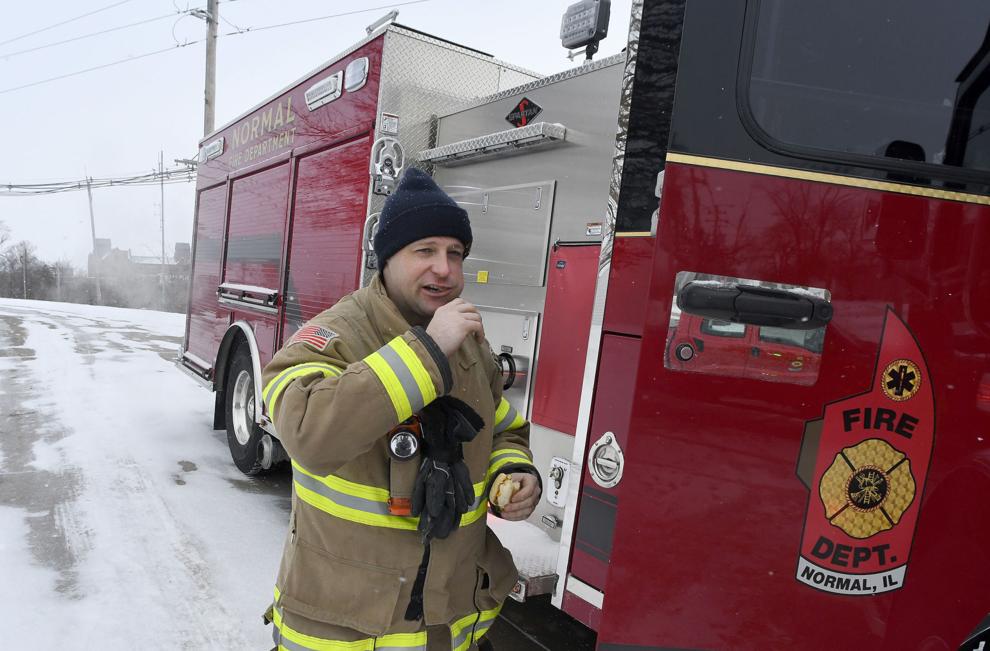 Contact Kevin Barlow at (309) 820-3238. Follow him on Twitter: @pg_barlow