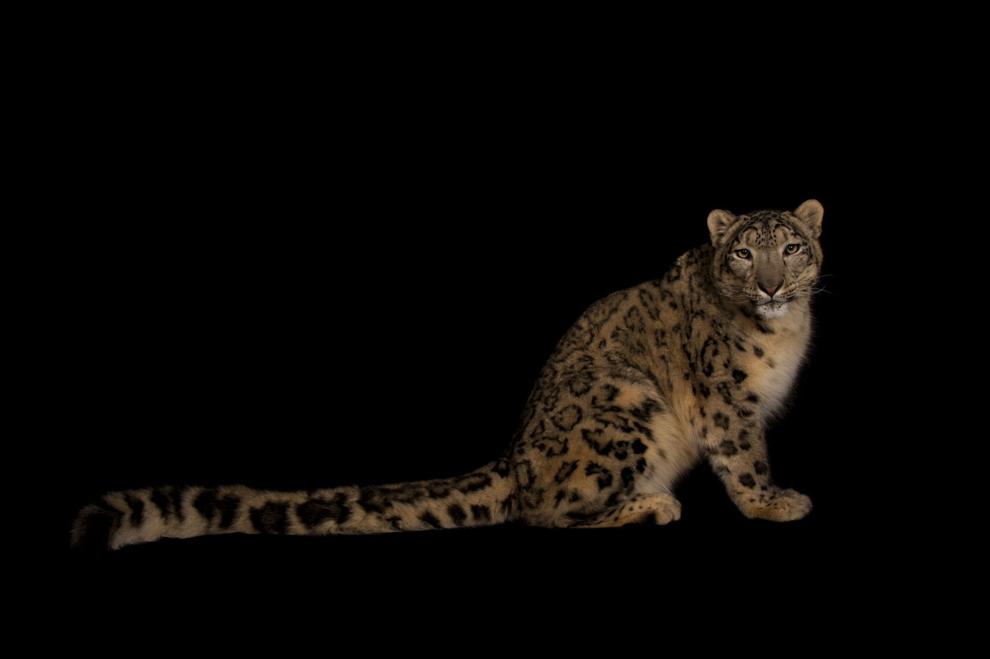 As symptoms worsened, Rilu was treated with numerous types of medications including steroids. A blood transfusion was overnight shipped earlier this week from a snow leopard at another facility.
"If snow leopards are a species that struggle with certain diseases, that's definitely a concern," he said.
Rilu was sent to the University of Illinois College of Veterinary Medicine for necropsy as part of the snow leopard Species Survival Plan protocol, Tetzloff said. A necropsy is an autopsy for animals. Other measures are being taken with the Omaha Zoo to preserve reproductive organs for potential future artificial insemination.
On Wednesday, Tetzloff said, the zoo will begin vaccinating susceptible species once shots are available through the manufacturer Zoetis. Vaccines became difficult to obtain after the zoo approved them for their animals.
Rilu was brought to Miller Park Zoo in 2011 from Oklahoma City Zoo as part of the snow leopard Species Survival Plan, which Tetzloff manages for North America. The plan sustains the snow leopard population in North America, which was taken off the endangered species list in 2017. They are now considered vulnerable species, said Tetzloff.
As of July there were 138 snow leopards in North America in the breeding program Tetzloff said. There are between 4,000 and 7,000 snow leopards living in the wild in Central Asia.
Rilu and his mate, Hima, had two cubs at the zoo in 2020 named Sage and Shree. Hima and the two cubs remain housed at the zoo and are still under veterinary treatment after contracting the virus along with the zoo's Sumatran tiger.
The Katthoefer Animal Building is closed to visitors indefinitely to limit potential spread of COVID-19 from humans to animals.
Visitors are required to wear masks while inside zoo buildings.
Contact Sierra Henry at 309-820-3234. Follow her on Twitter: @pg_sierrahenry.