NORMAL — Sam was never fond of Independence Day.
Because the 13-year-old rescue dog died in April, his owner, Amy Goddard, wanted to spend the Fourth of July surrounded by shelter dogs, making sure they knew they were safe.
"(Sam) was very afraid of fireworks so I can only imagine these guys are afraid, too, and confused," said Goddard of Bloomington.
"It only takes one kid popping off a whole bunch of fireworks to make it loud in your area," said Tim Anderson, HSCI board president.
Every time someone new came in the room, the beagle mix and a few other dogs became a little antsy, but Goddard talked her back down.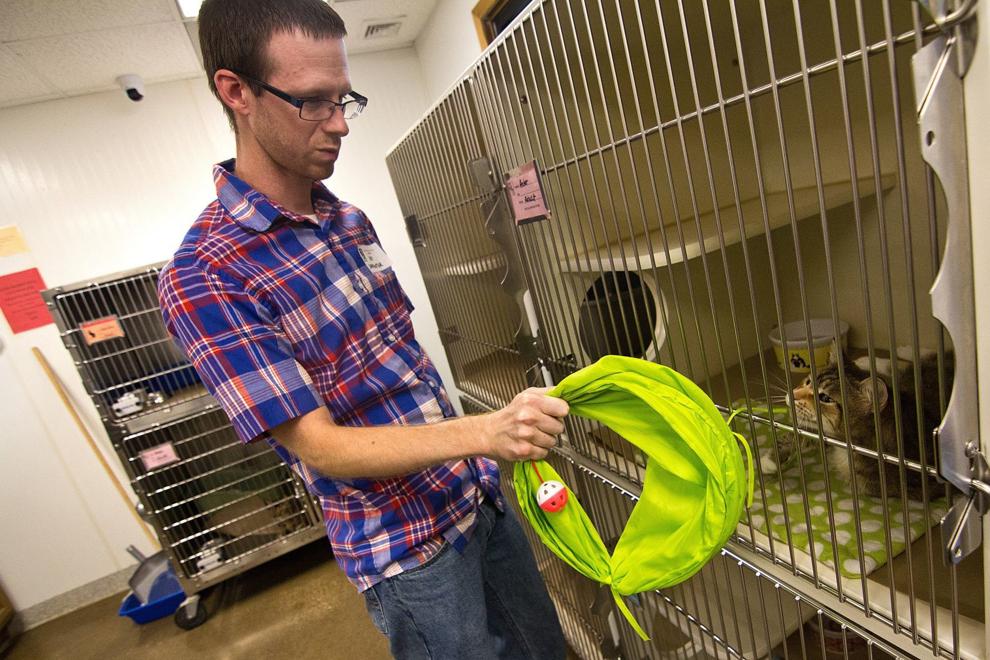 Kay Richardson, president of the Cornbelt Kennel Club, brought the idea for the sit-in to the shelter having seen other organizations paying extra attention on the Fourth. She spent the holiday with the shelter's hamsters and reading children's books.
The Kennel Club helped to sponsor the event, supplying treats for the humans. The Humane Society made sure all of the cats, dogs and smaller critters had plenty of treats at the ready.
Some of the shelter dogs are anxious even without the added stress of pyrotechnics, Anderson said.
"Those are the main ones that we're especially trying to make sure that we've got somebody with them the whole time," he said.
Several volunteers, like Lisa Paul of Normal, brought books to read to the shelter pups while they all listened to soft music.
"It's a win-win situation," Paul said. "I need to catch up on some of my reading. They don't care about the words that I'm saying — all they care about is a nice calm demeanor."
She sat with Mac, a 1-year-old German Shepherd who laid in his kennel listening to her read. He didn't seem too worried about any of the commotion that surrounded him.
Paul's own dog spent the holiday at home with her husband, watching action movies to drown out the fireworks.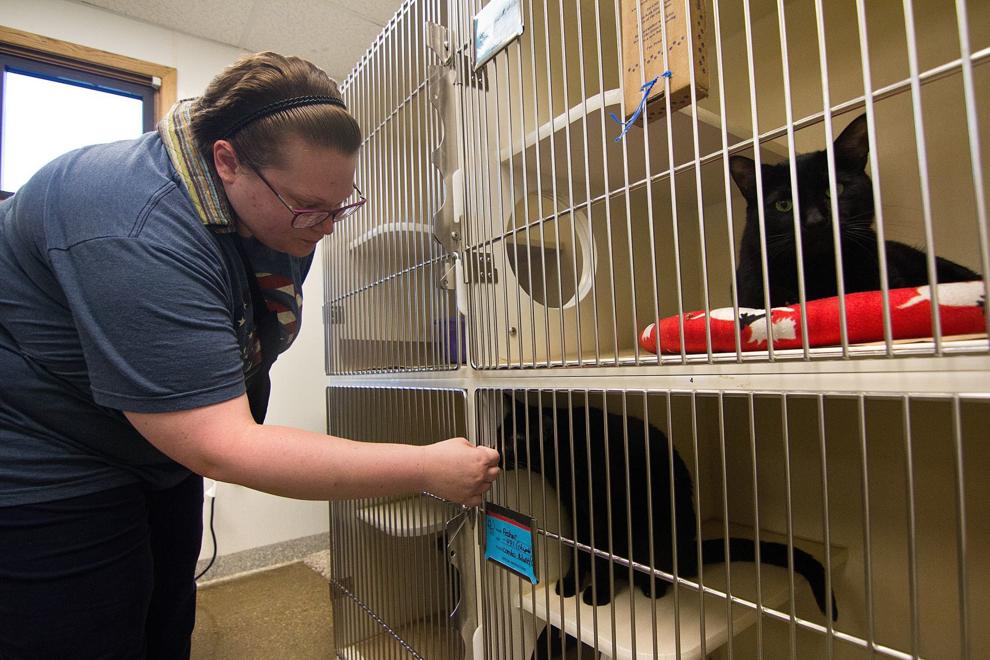 Roy Carpenter and Jennifer Love, both of Bloomington, picked the cats side of the animal shelter, distracting them with strings, toys and bells.
"I know a lot of animals, fireworks can bother them so it's kind of nice that they're opening their doors and they're thinking about them," said Love, who has already given a few HSCI cats a permanent home.
Contact Kelsey Watznauer at (309) 820-3254. Follow her on Twitter: @kwatznauer.