BLOOMINGTON — After three meetings and hours of public comments about the McLean County redistricting process, First Assistant State's Attorney Christopher Spanos quashed many people's hopes at one option to reconfigure the board this decade.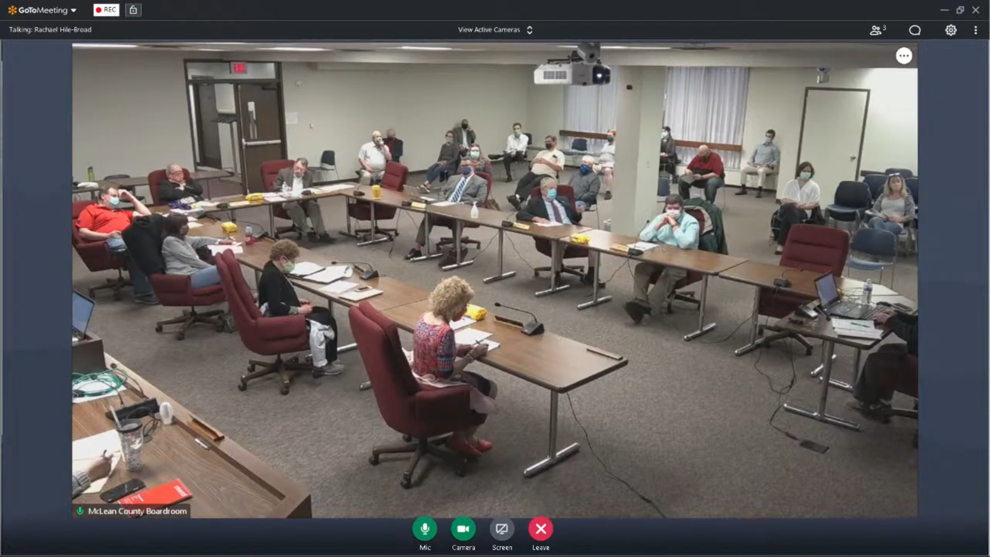 Spanos said shifting from a two-member system to a one-member system without letting voters decide on a ballot is "unconstitutional."
With no election coming before the July 1 map-making deadline, changing the number of county board members per district isn't possible in this decade's process.
McLean County supervisors in 1971 chose the multi-member district system.
"The county board in any year since, including 2021, does not have the authority to change the method of election absent a referendum," Spanos said.
Board member Elizabeth Johnston proposed a 20-district method, which has large support from urban residents. Patrick Cortesi, chairman of the McLean County Democrats, said Monday night that more districts and more members equal more representation.
Some rural residents, meanwhile, have backed plans for fewer districts, such as five, with two-member representation.
Redistricting is a process that can seem perplexing and irrelevant to voters. But how Illinois lawmakers redraw the state's legislative maps over the next few months could have an enormous impact on the power of your vote.
Anna Ziegler, assistant manager for the McLean County Farm Bureau, spoke in support of fewer districts. She said the farm bureau supports the board maintaining 20 members, but recommends it changes from 10 districts to four to seven districts.
"We believe this empowers each voter, both urban and rural, to vote for a larger percentage of the board," Ziegler said. "Instead of every voter voting for just two county board members, it could be three, four or five. We think this increases each district's representation on the county's seven main committees and we think that's critically important because most of the work of the county board happens at the committee level."
The county rules sub-committee will meet Thursday to recommend a plan to the board's executive committee, which will then make a recommendation to the county board.
McLean County Board Chairman John McIntyre said the executive committee will have public hearings regarding the map redrawing process on May 18 and May 25.
A final plan must be adopted before July 1.
---
10 Bloomington-Normal photos from the Library of Congress
Palm House, Illinois State Normal University, Normal, Ill.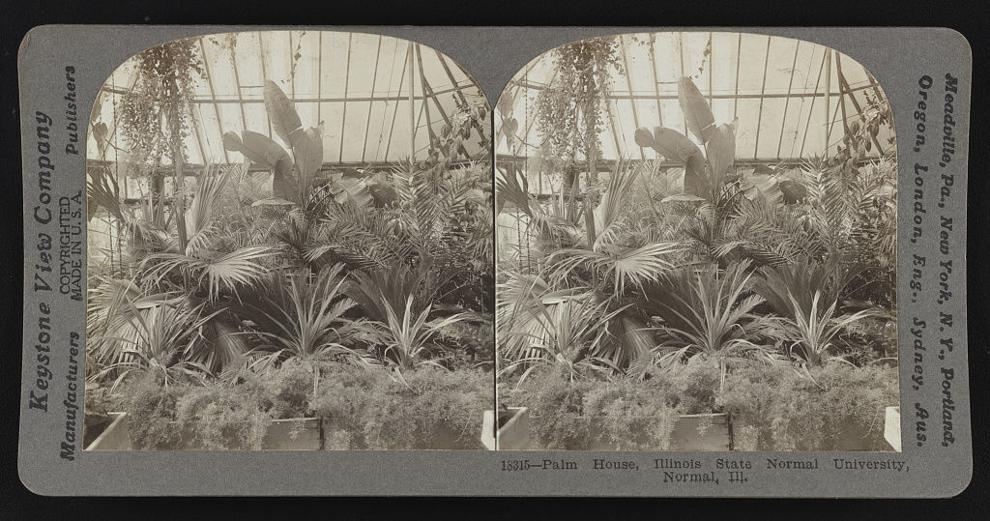 Dairy cattle, hogs and dairy barns on Illinois State Normal University farm, Normal, Ill.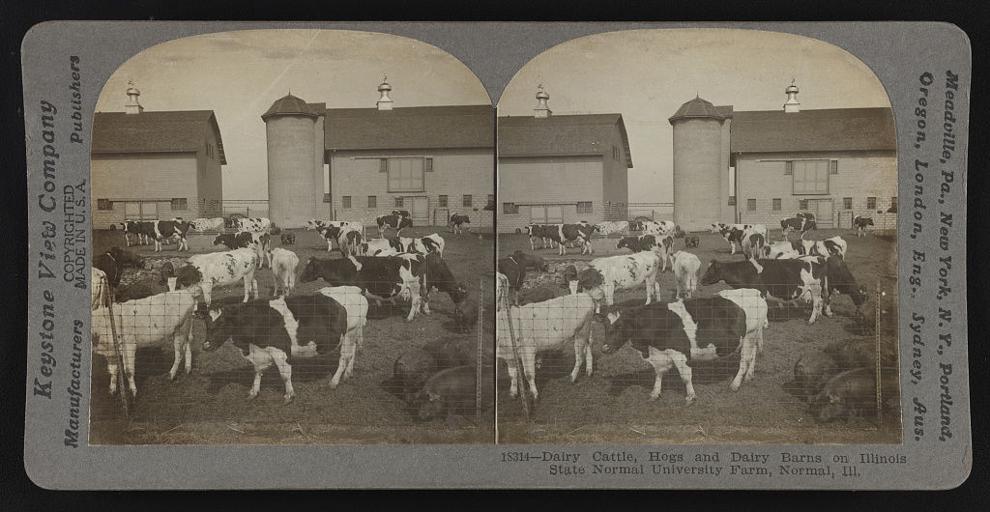 Fell Gate and buildings of the Illinois State Normal University, Normal, Ill.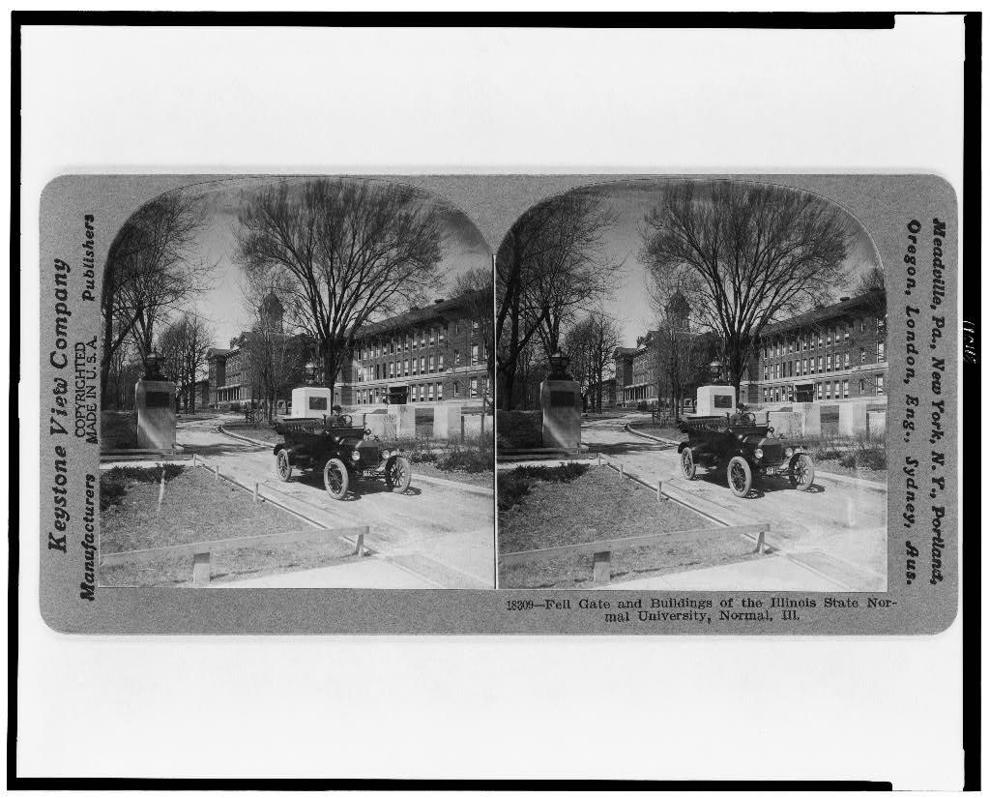 Illinois Towns Take Pride in Boulevards and Fine Local Improvements- Broadway Looking North , Normal, Ill.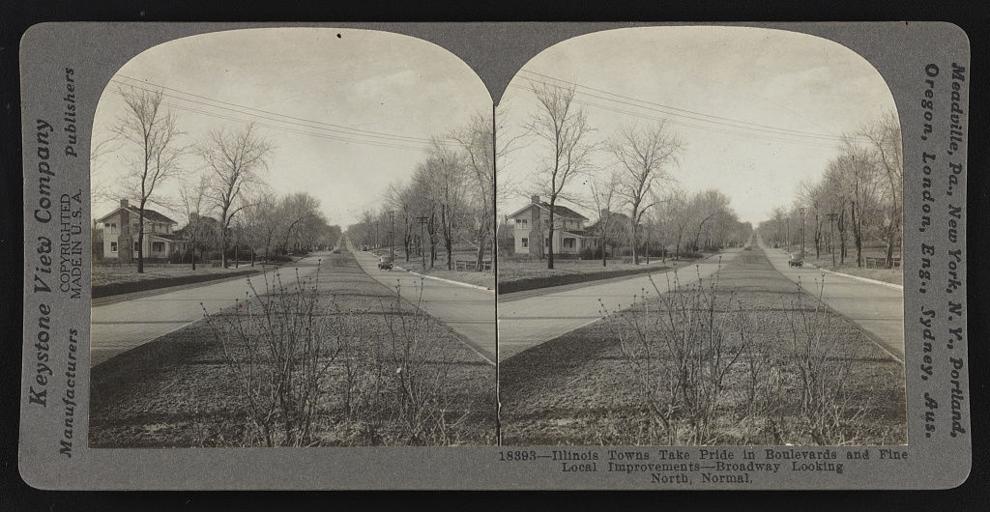 Manual Training Shop, Illinois State Normal University, Normal, Ill.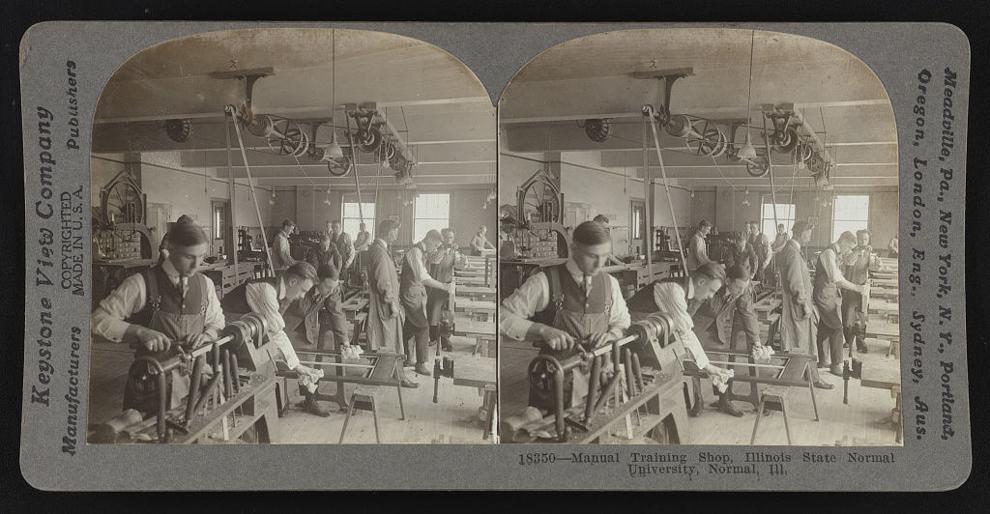 Soldiers' orphans' home, Normal, Ill.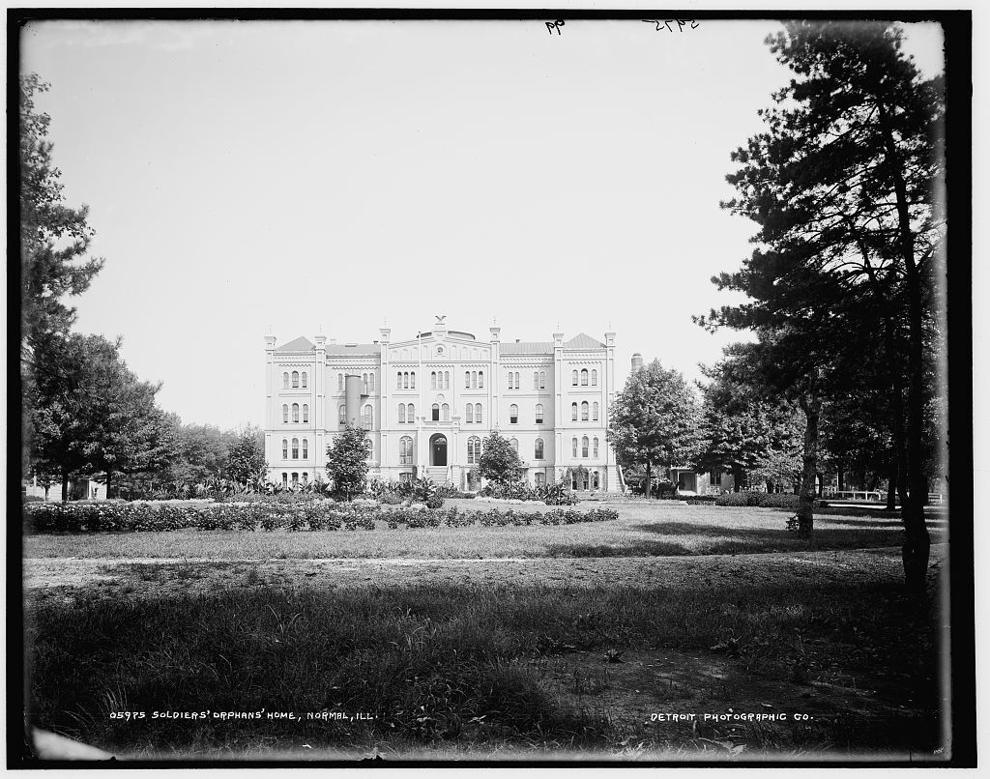 Normal school at Normal, Ill.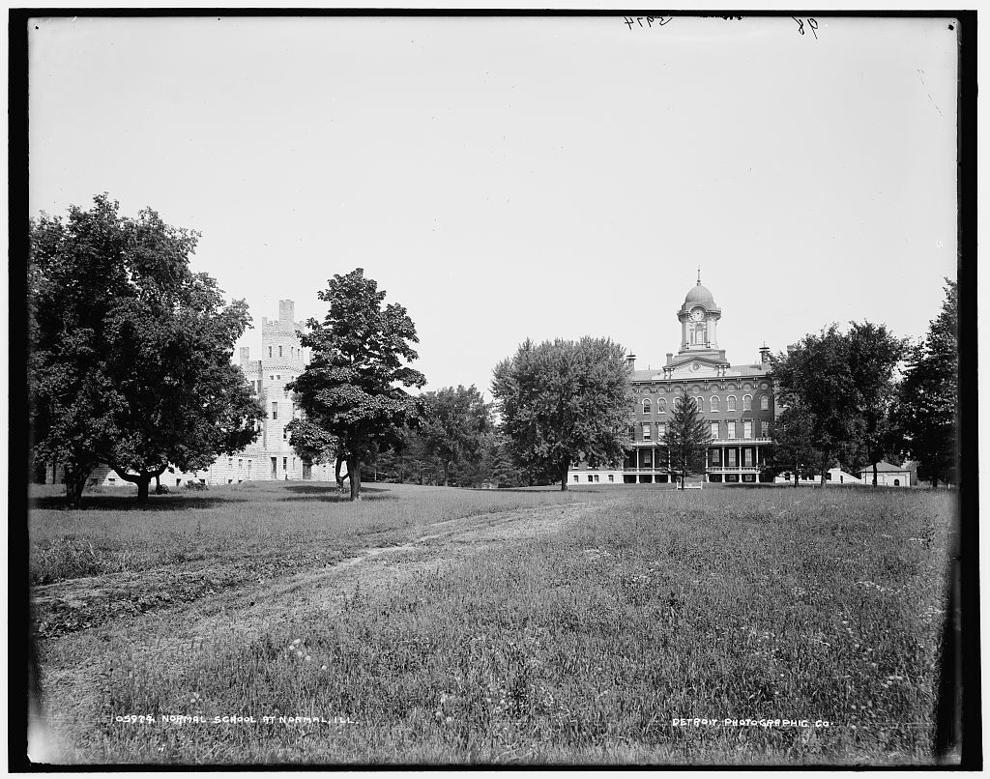 C. & A. [Chicago and Alton Railroad] shops at Bloomington, Ill.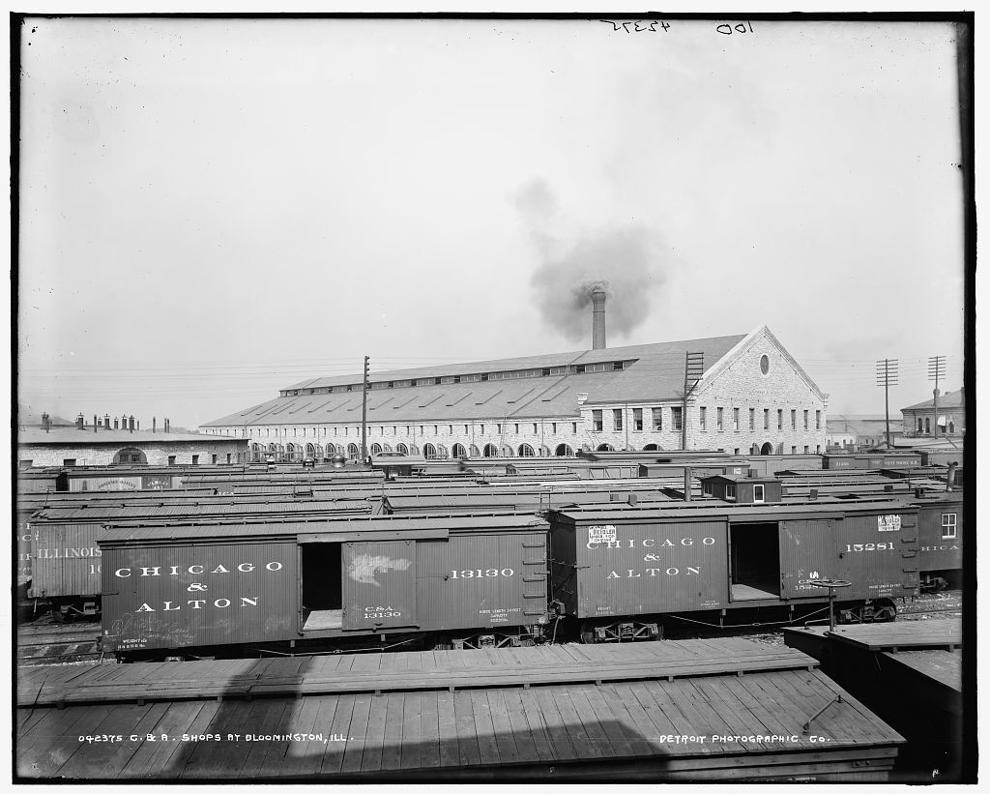 General view of Chicago & Alton Ry. shops at Bloomington, Ill.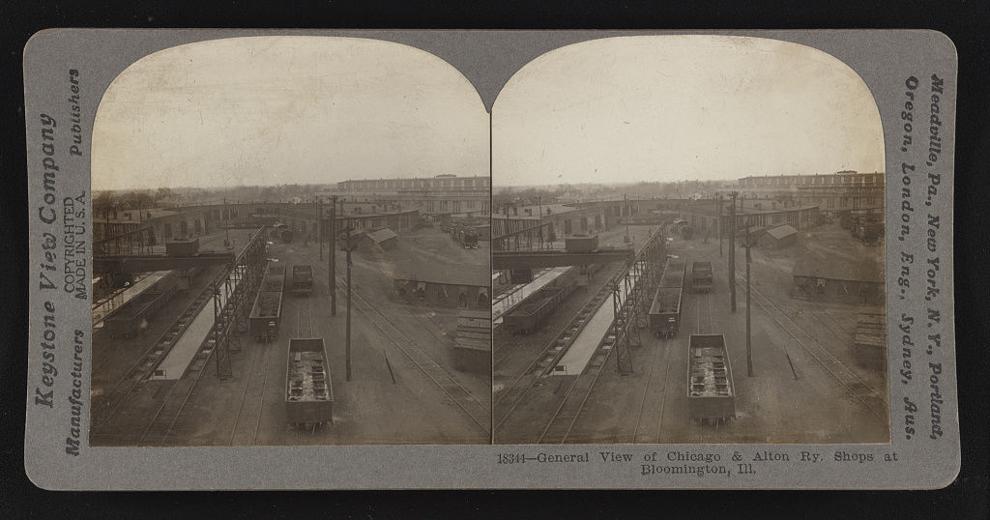 Illinois Retail Hardware Assn., Bloomington, Ill., Feb. 10, '10