BLOOMINGTON — For some time, Mayor Tari Renner has wanted a motor fuel tax increase to speed up fixing the city's crumbling streets.
And, City Council support may be moving in that direction, too.
"We have money going toward streets and infrastructure, but as Jim Karch, the director of public works, has noted we need probably about $6 million a year just to keep up," said Renner. "We are $1 million-and-some shy of that."
"If we targeted road work repair (and pavement preservation) at $1.3 million or $1.4 million, that truly gets Jim Karch to that $6 million he needs," Gleason told The Pantagraph.
The remainder of the $2.3 million could be reinvested downtown, or used for other economic development purposes, said Gleason, adding those projects would be designated with signs and on the city's website as being paid for with motor fuel tax funds.
"We want to try and be as transparent as we possibly can and show the community how we are investing their tax dollars," said Gleason.
Funding for streets and sidewalks is $4.8 million in the current budget, and "what we have plugged into the budget is $5 million for FY 2020, and that has yet to be approved," said Gleason.
The matter will be discussed further with the council as it works through approving the city's budget for fiscal 2020, which begins May 1.
The proposed budget will be formally presented to the City Council when it meets at 6 p.m. Monday at City Hall. A public hearing is set for March 11 and final adoption is anticipated on April 8.
Currently, the city dedicates $2.4 million annually from the local 4-cent-a-gallon motor fuel tax, and $2.4 million from the local sales tax for street and sidewalk improvements.
"The city can't continue to do the same thing we have been doing and expect different results," said Karch. "Additional street funds are needed to tip the scales in Bloomington to a reasonable service level. Every weak area in the street shows up when the snow goes away before spring comes in Illinois."
"If we are going to not only fix our streets and infrastructure, but make clear noticeable improvements, we need to have a 4-penny-more-a-gallon gas tax," said Renner.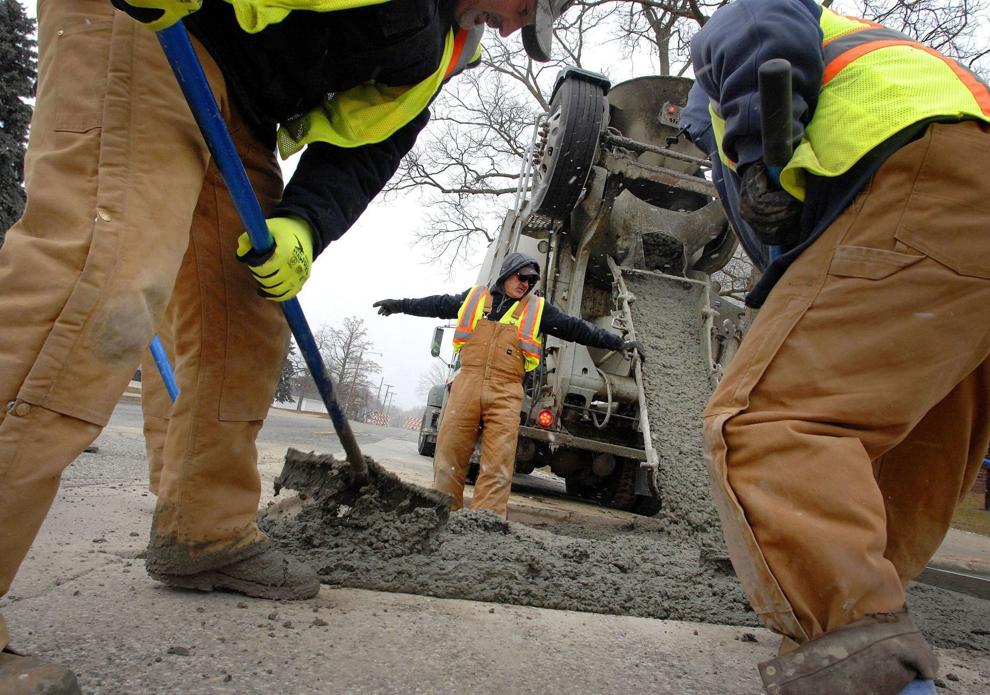 But Painter told The Pantagraph this week that she would support the 4-cent hike "if all of it is dedicated to just fixing the streets."
"I think it will raise gas prices in Bloomington, but on the other hand, if all of that money is going to our roads I would hope people would understand that," she said.
At the council's committee-of-the whole work session on Monday, Mwilambwe shared a similar opinion.
"Nobody likes to increase taxes, but I think there (is) maybe some interest on the part of the public if they see some clear return on the investment," he said. 
"I have no idea what the state will do, but we have to fix the streets in Bloomington regardless of what they do in Springfield," said Renner, who sees the local gas tax increase as the fairest way to do that.
"Lots of people use our streets and approximately 30 percent of the motor fuel tax revenue comes from motorists who do not live in Bloomington. Those are people who drive on our streets so they should bear some of the burden for fixing them."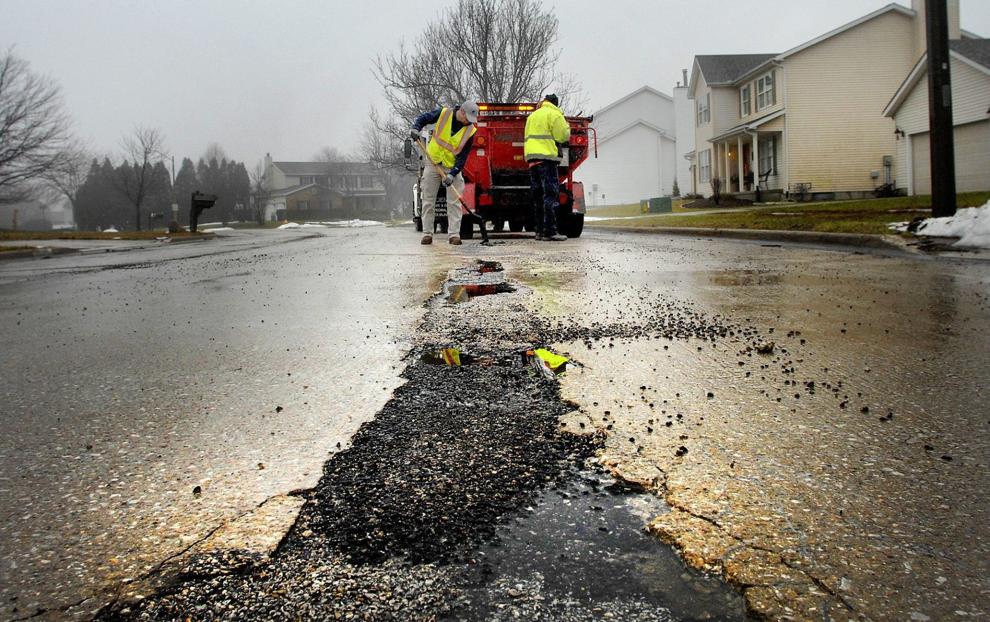 The number of streets resurfaced with asphalt increased from 18 in 2017 to 25 in 2018. Additional streets were repaired using the pavement preservation process.
But city officials acknowledged the increase was far less than what is needed.
Contact Maria Nagle at (309) 820-3244. Follow her on Twitter: @Pg_Nagle