BLOOMINGTON — Gun rights advocates and firearm-related business owners expressed uncertainty and anger Wednesday after Gov. J.B. Pritzker signed legislation banning the sale, distribution and manufacture of semiautomatic weapons. 
"This bill that they passed in the General Assembly is going to impact a great majority of Illinois FOID card holders whether they realize it or not at this point," said John Boch, executive director of Guns Save Lives. "Bottom line is gun control disarms victims, not criminals, and it's un-American."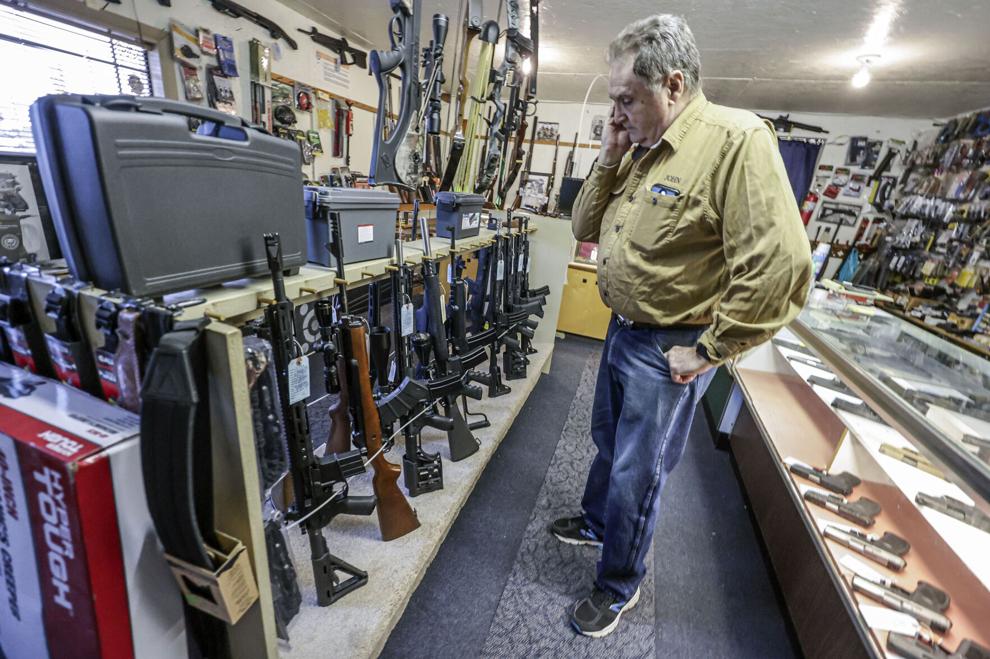 Pritzker signed the bill hours after House Democrats led final passage of the measure on a 68-41 vote, and a day after Senate Democrats approved it 34-20. Pritzker and legislators acted amid warnings from Republicans and advocates that the new law was unconstitutional and would face a legal challenge.
The law gives current owners of such weapons until Jan. 1 to register gun serial numbers with Illinois State Police.
Stephen Stewart, owner of C.I. Shooting Sports in Bloomington, said the speed with which the legislation moved through the House and Senate left unanswered questions as to what owners and shops can do moving forward.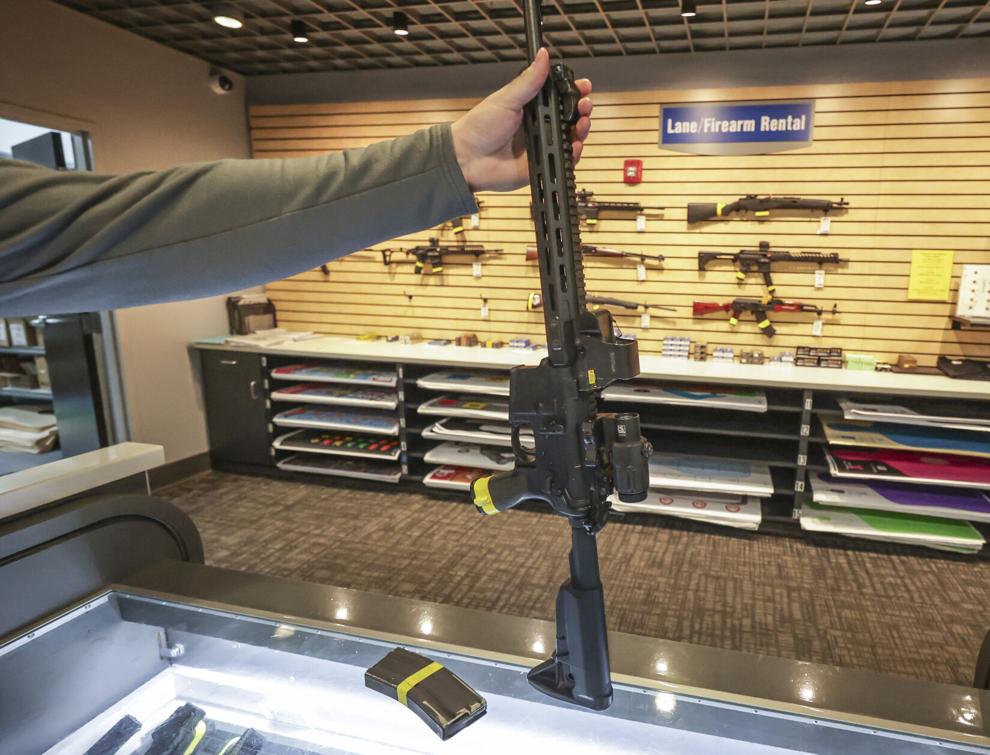 "Everyone is very confused with all the last minute changes in the language of the bill," Stewart said. "We're all still trying to come to an understanding of what's legal and what's not.
"Most people have a tendency to want to be law-abiding citizens, but this makes it difficult and hard for people's conscience," Stewart added.
Stewart said Wednesday the store had sold every brand of rifle in its inventory in the past few days, aside from four or five guns that they would not be able to sell in the future. All the handguns with a magazine capacity of more than 17 rounds were also pulled out of the showcases and stored away.
Although the store is focused on personal defense and tactical firearms, Stewart said the bill has reduced what they can sell by about 40%.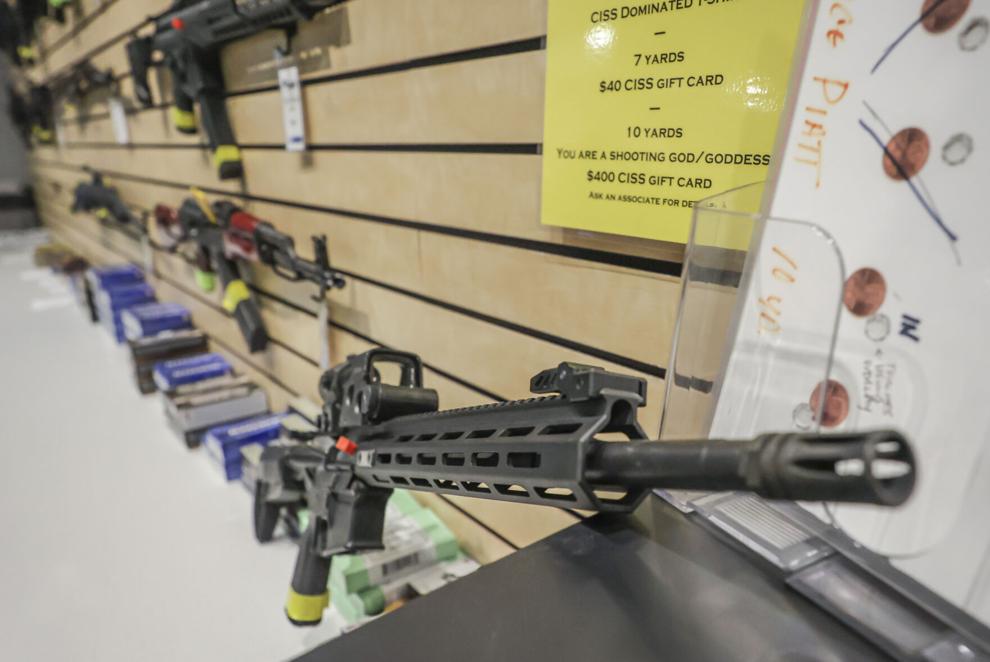 "We were in a phase of business where we had so many new gun owners coming in to purchase their first guns and to start enjoying gun ownership and shooting that are now faced with having to deal with this," Stewart said. "This is just the beginning of the erosion of our rights." 
Catherine Franklin, of LeRoy, said she visited the Bloomington business in hopes of buying a Sig Sauer P320 handgun for competition shooting. On Wednesday, she was told that she could only buy the firearm but not the magazines due to them having a round capacity of 17.
"I really liked how it fit my hand and it has two barrels allowing me to use .22 caliber rounds for practice and 9mm for competition. It's a perfect setup," Franklin said. "We forgot a checkbook Monday, but we came in today and they can't sell us the magazines, making it useless."
Franklin, who is an firearm instructor with the Illinois Appleseed Project, said the bill villainizes gun owners for something as insignificant as magazine capacities even though most guns are sold with high-capacity magazines.
She worried that the new law would precede more measures that could reduce gun owners' rights one step at a time. 
"People need to get their head out of the sand and realize that it's not just high-capacity rifles, they're going after all of our rights as Americans and this is just the start," Franklin said. 
John Hoyt, owner of Guns Galore in Lincoln, said the law could easily put him out of business, due to the limits on "assault-style" weapons and magazines that hold more than 10 rounds.
"All of my best sellers fall in that category," he said.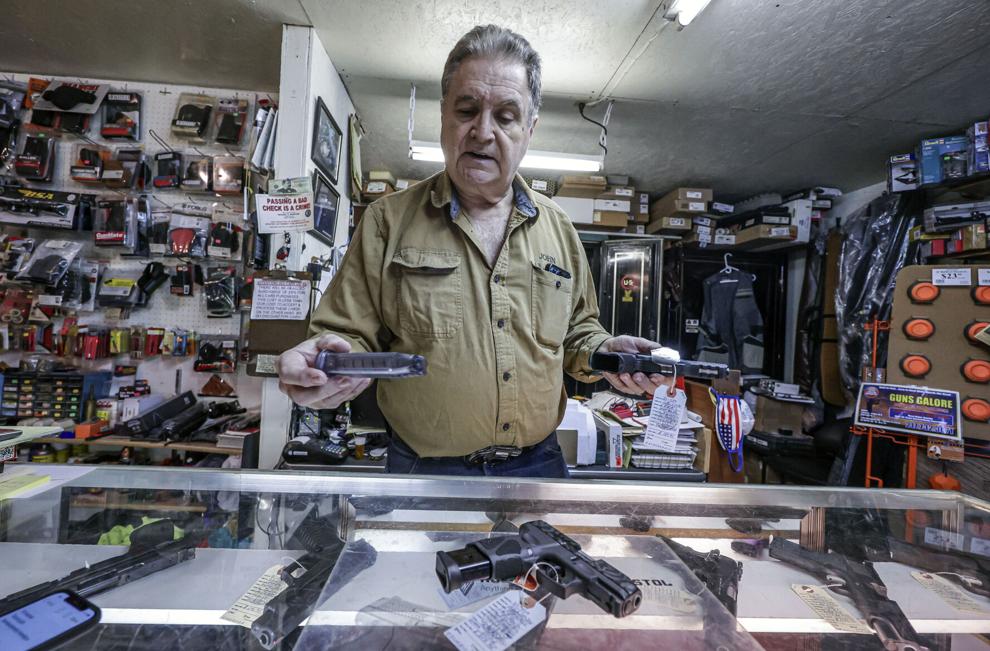 He plans to look at what options remain, such as selling to out-of-state buyers.
He said he does not believe criminals will abide by the new law and doubts that the restrictions will do much to hamper organized crime. Disrupting gang activity is the only way to change things, Hoyt said. 
Attempts to limit weapons in these categories are not unique to Illinois or to the Pritzker administration in Illinois history, he said. ​​He also questioned the constitutionality of the new law, noting that other restrictions had faced legal challenges. 
"My first though was this is not going to fly, because it's clearly unconstitutional," Hoyt said.
Boch, the Guns Save Lives leader, said noted that the effort to achieve the ban accelerated last year after a mass shooting at the Fourth of July parade in Highland Park. The alleged shooter used an AR-15 style of weapon.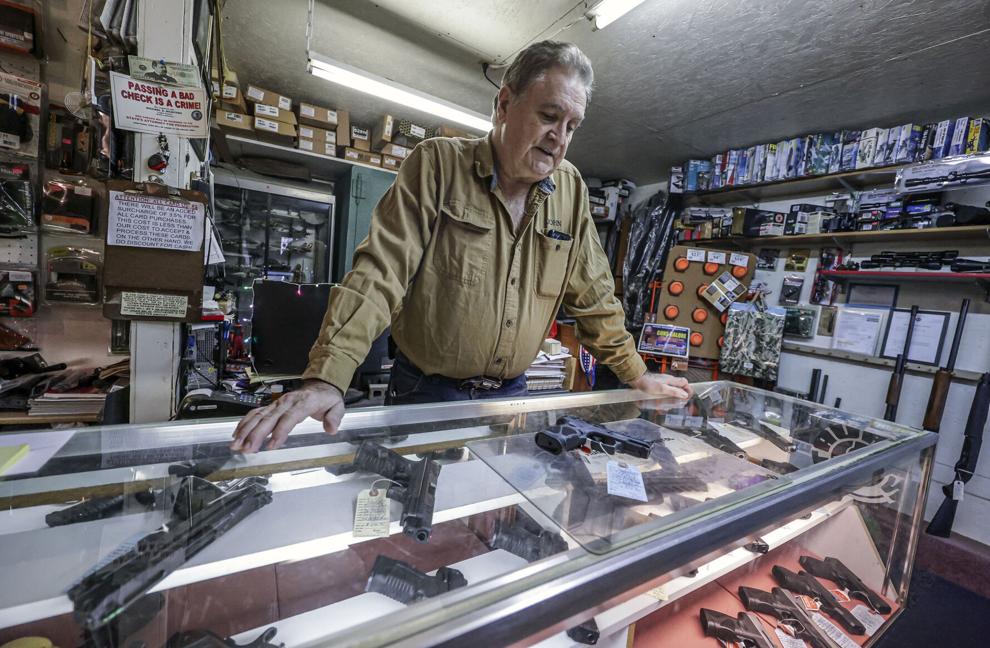 "Why is it that when people from a majority white community get shot at that they spur into action while people throughout Chicago are getting killed on a weekly, if not daily basis, and nothing was pushed?" said Boch, of Bloomington. "Riddle me that."
Boch said gun rights organizations were gearing up to file a restraining order against the state to stop the bill from being implemented.
In conjunction with the Illinois House Freedom Caucus, Federal Firearm Licensees of Illinois, the Illinois State Rifle Association and others, they plan to appeal to each level of the court system all the way up the U.S. Supreme Court if necessary, Boch said.
"It's going to get tied up in court and ultimately we're going to prevail on it," Boch said. "We're going to rub their noses in the humiliation of defeat."
Stewart said he hoped the lawsuit is effective but still thinks people should not depend on a favorable outcome because "in Illinois, anything is possible."
"I would tell people in the short term to sit back, relax and take a deep breath. The fight to overturn an unjust law is going to continue, but there is time in the law to let the process take place," Stewart said. "What they can do now is have a full understanding of what the law is about before they make any irrational decisions.
"We're still going to be here promoting shooting sports and the enjoyment of shooting, and if people have questions, they're always welcome to contact us, come in and have a discussion," he said. "There are still a lot of guns that are adequate and awesome and can be sold."
Owners of Darnall's Gun Works & Ranges in Bloomington declined to comment directly on the law, noting the likely pending litigation, but generally said they felt it would negatively affect their business. 
D. Jack Alkire contributed to this story. 
A previous version of this article miswrote John Boch's name as John Doch.
---
After Supreme Court gun decision, what's next?
What exactly was the Supreme Court ruling on guns?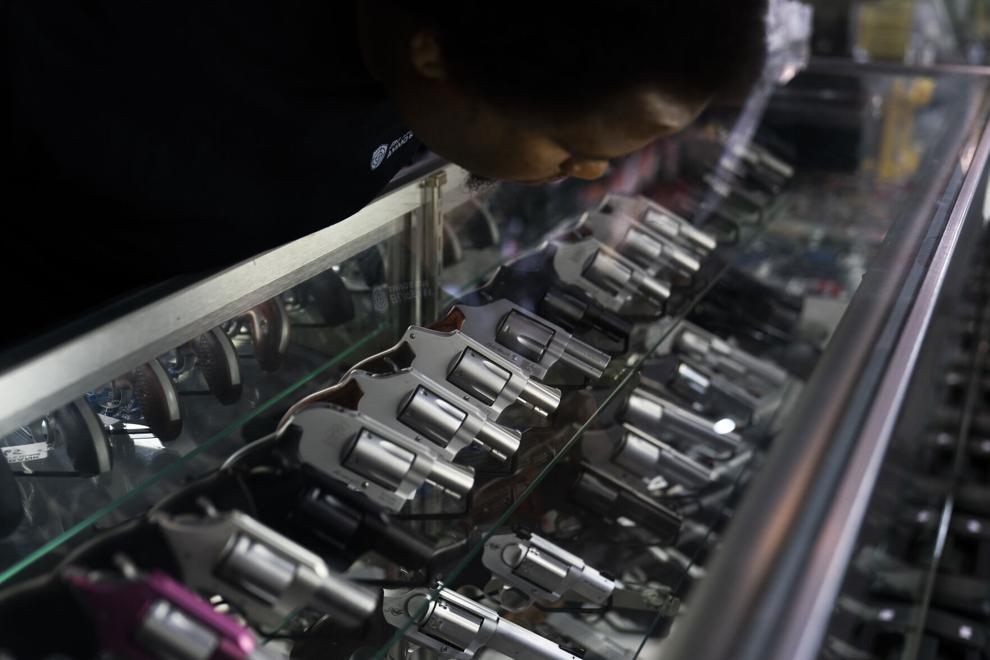 How did the justices rule?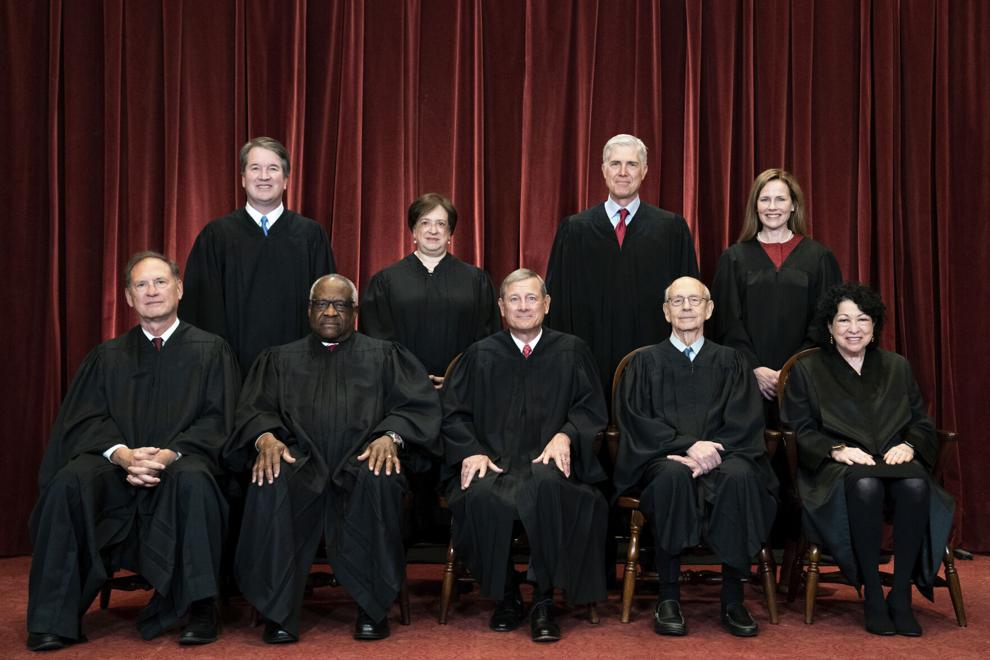 What other states are likely to be impacted?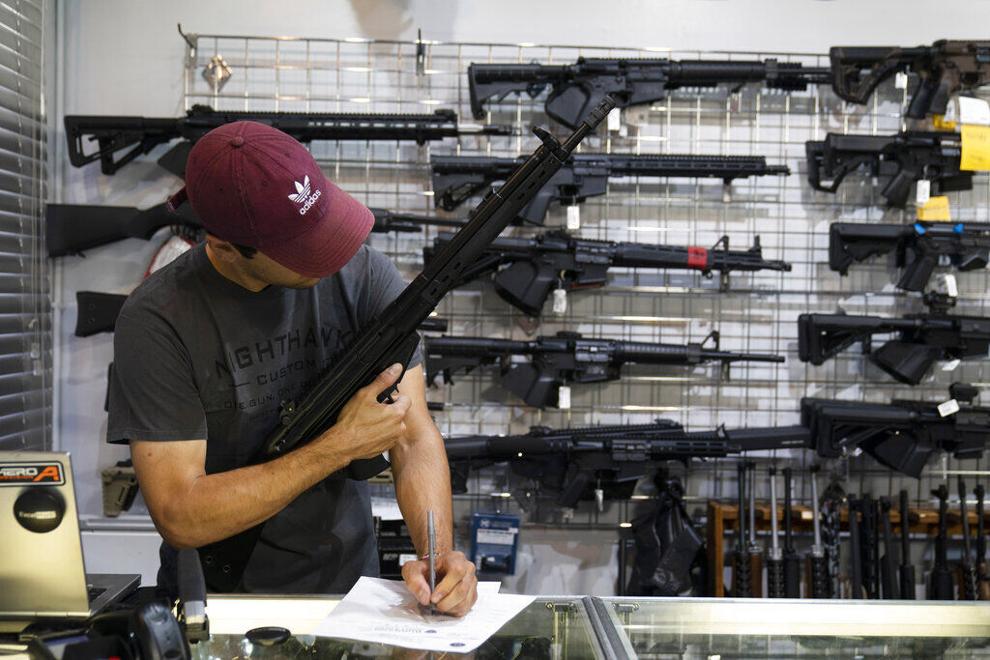 Are New Yorkers now free to carry a gun in public?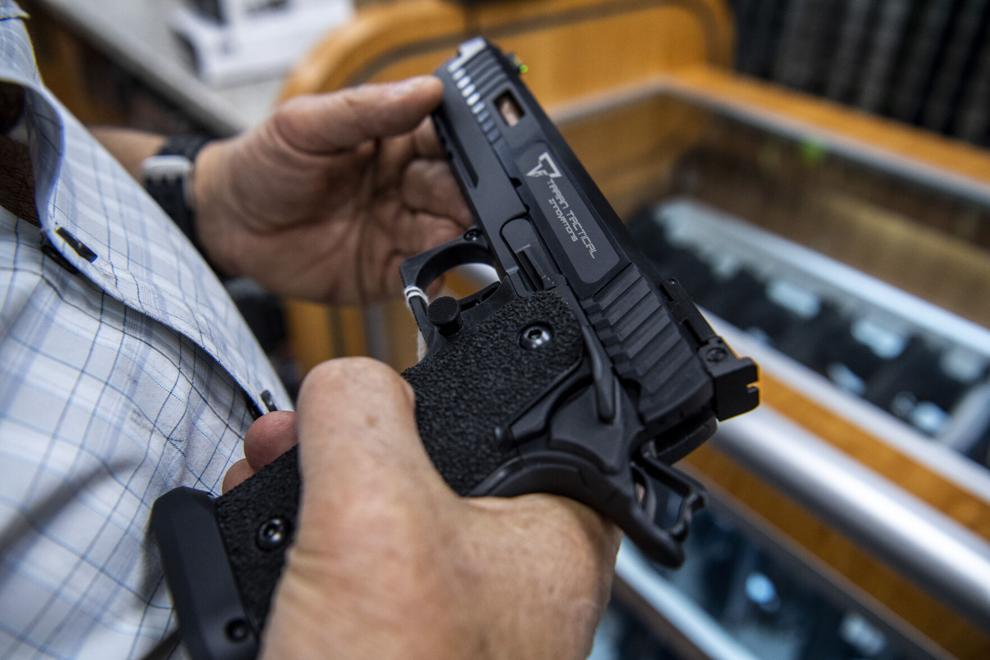 What can states do to regulate guns after the decision?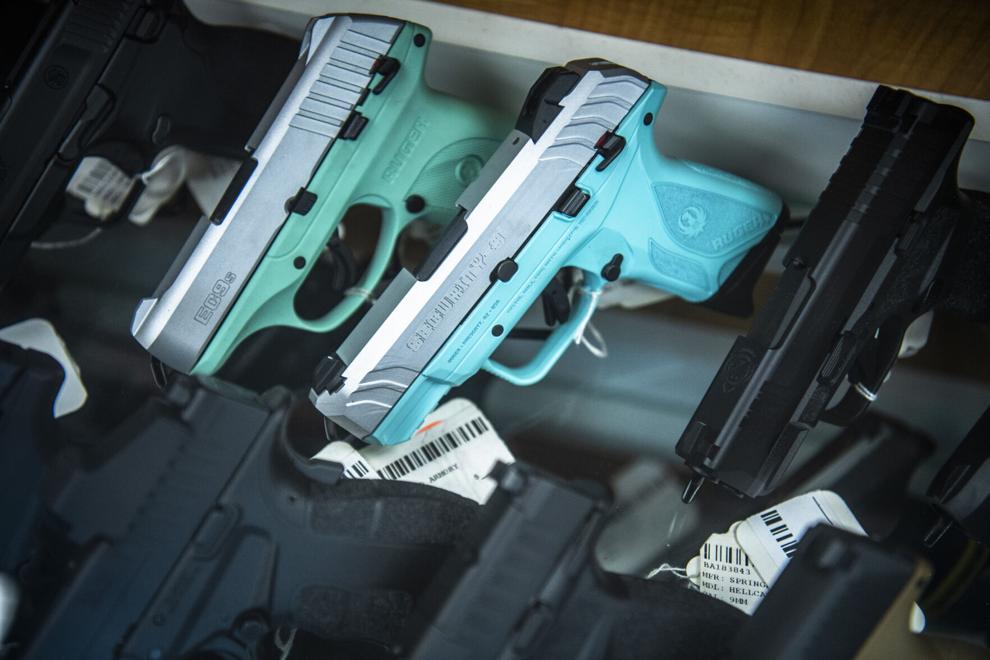 How do courts assess gun restrictions going forward?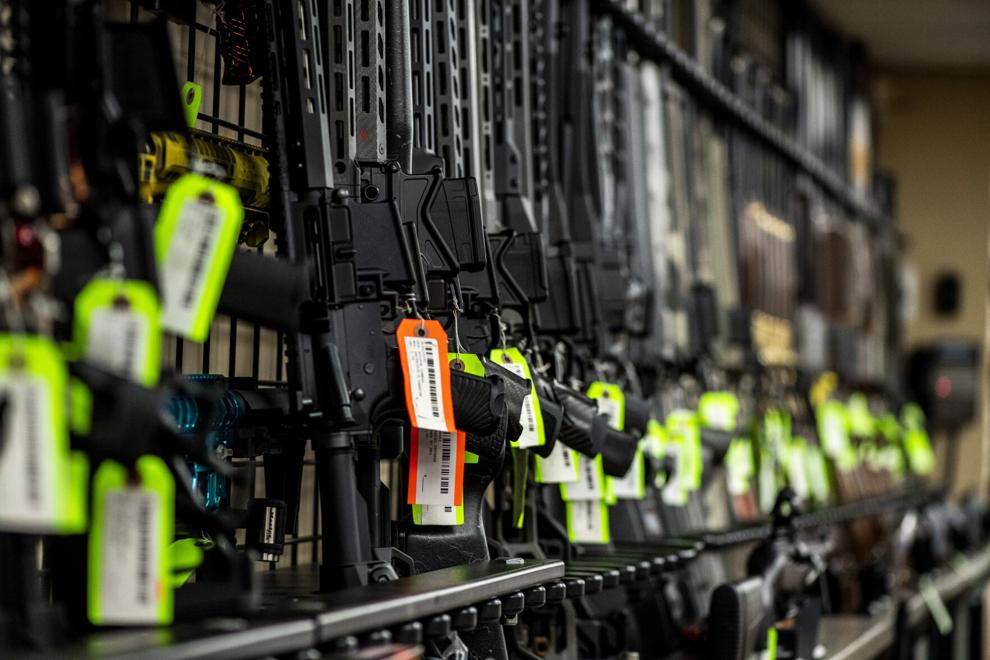 What other big rulings are in the works?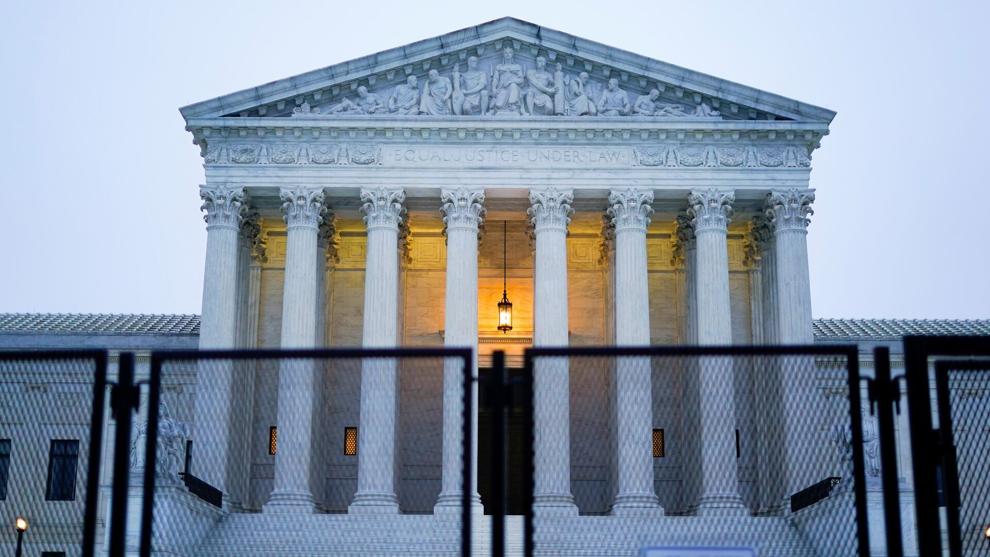 Ethical Life podcast: What do hunters say about increased gun regulations?
Interactive: Fatal mass shootings in the U.S.
Contact Mateusz Janik at (309) 820-3234. Follow Mateusz on Twitter:@mjanik99
"This is just the beginning of the erosion of our rights." 

— Stephen Stewart, owner of C.I. Shooting Sports
"Why is it that when people from a majority white community get shot at that they spur into action while people throughout Chicago are getting killed on a weekly, if not daily basis, and nothing was pushed? Riddle me that."

— John Doch, executive director of Guns Save Lives