BLOOMINGTON — Standing before the Bloomington City Council nearly 20 years ago, Mayor Judy Markowitz made a personal plea.
"I'm a Jew ... when I was a young girl my family bought a home in an area that didn't want Jews," she said. "I don't think you know until you are discriminated against ... what it feels like to be not wanted and not accepted."
Markowitz's comments came on Oct. 29, 2002, when council was considering whether to approve an amendment to the city code that would ban discrimination in housing, employment and financing on the basis of sexual orientation. 
Before voting on the measure, then-Ald. Jim Finnnegan led a motion to deny the change. 
It was voted down 5-4. The tie-breaking vote was cast by Markowitz, who said the city owed gay people in Bloomington the respect of voting for the measure. 
Council then called the amendment, and it passed 6-2. 
"We need to stand for fairness for every member of this community and now we can do this," Markowitz said. "I am very proud that we took a stand and are treating everyone fairly." 
Known by local leaders, activists and community members as an agent of change and a woman of "firsts," Markowitz was sworn in as the city's 43rd mayor in 1997. She was reelected to a second term in 2001, and decided not to run for a third term, leaving office in 2005. 
In those eight years, she exuded an "enthusiasm for the community that was infectious" and was "on the vanguard of so many different issues," said current Mayor Tari Renner.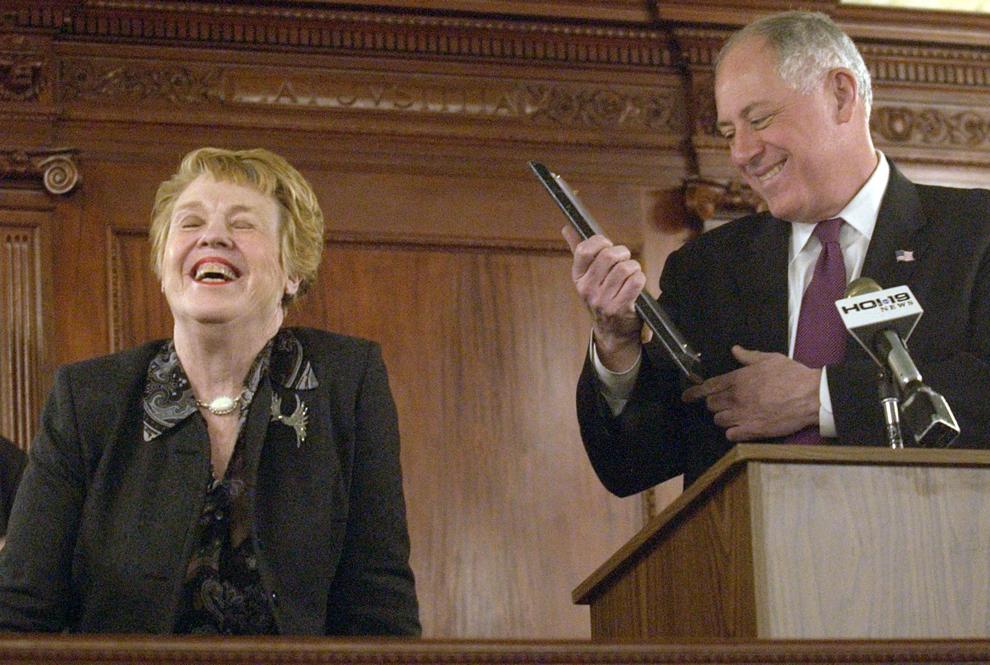 Among Markowitz's policy agenda was a focus on developing downtown Bloomington through two major, and at times controversial, projects — the Bloomington Center for the Performing Arts and the city's arena.
In 2001, the city approved a quarter-cent sales tax increase to fund renovations to the former Scottish Rite Temple so it could serve as a venue for concerts, plays and other cultural events.
"Judy had to prove she had the best interest of the community at heart," Renner said.
In 2003, Markowitz again demonstrated those intentions, casting the deciding vote to build the structure that would become U.S. Cellular Coliseum, now the Grossinger Motors Arena. 
Nonetheless, Markowitz pushed for what she believed in, and what she thought would benefit the city, Renner said. 
"We will always owe her a remarkable debt," he said, adding that when he was first elected, she advised him to "do what you think is right" because "no matter how you might be criticized, sooner or later you will see the light at the end of the tunnel and your success." 
Markowitz largely followed her own advice. 
Born on Feb. 21, 1938, to David and Gertrude Stern, she was a middle child, with an older sister, Sybil, and a younger brother, Harry. Her grandparents on her father's side were born in Russia, and after immigrating to St. Louis, they moved to Bloomington in 1906 and established a furniture store on the 500 block of North Main St.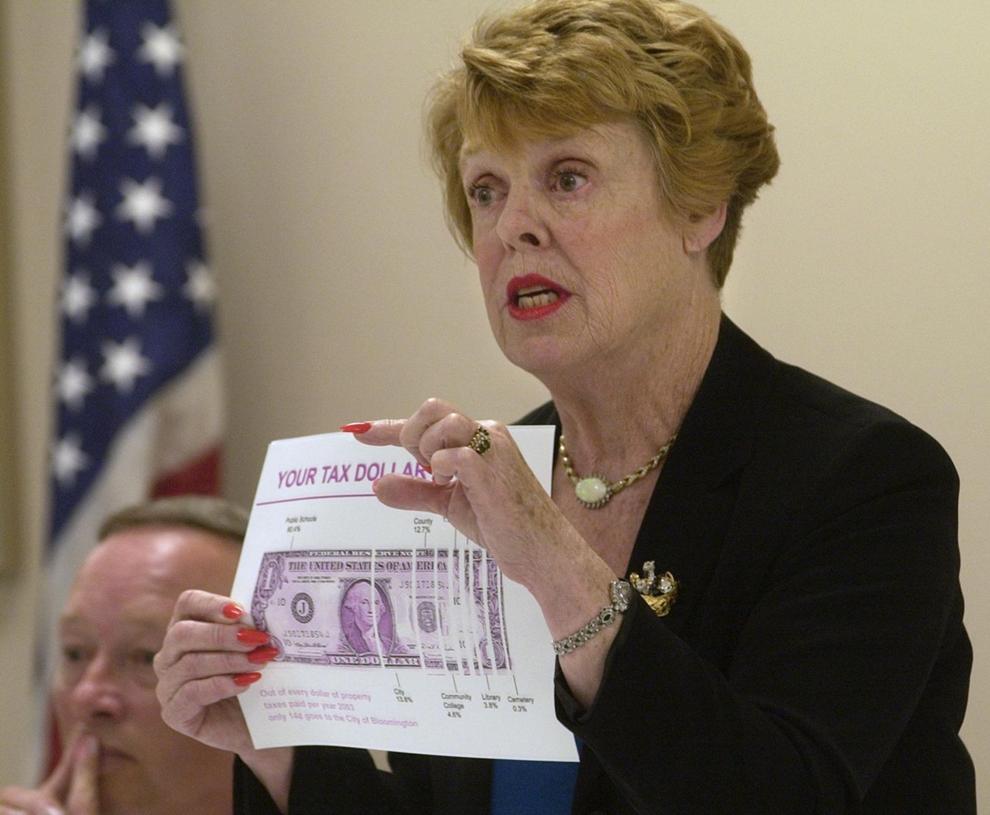 She graduated from Bloomington High School in 1956 and from Northwestern in 1960.
Markowitz was Bloomington's first "emissary of good will" to Asahikawa, Japan, in 1962. At the time, she was Judy Stern and a first-grade teacher in Naganoshi, Japan. The sister city program later was expanded to include Normal and still continues. 
In the late 1960s Markowitz joined the McLean County League of Women Voters and other volunteer groups. She also worked as the secretary of the transit board.
Her public service career was largely launched in 1980, when then-Mayor Rich Buchanan appointed her to the Bloomington Planning Commission, where she served for 8 years, including 2 years as chair. 
After joining the Kiwanis Club in 1987 as one of the first female members, Markowitz eyed a run for city council.
In 1989 she was elected to represent Ward 5, becoming one of only five women to serve on the council in its first 147 years.
On the council for 8 years, Markowitz established herself as a force for good, raising issues and voting against controversial issues like the plan to demolish and redevelop the block of buildings south of the old McLean County Courthouse.
Key to Markowitz's time on the council was her "spark and energy" for the community, said Becky Hines, president of the LWV.
"She was such a community icon and a community treasure," Hines said. "I think she was just a real cheerleader for this community."
Markowitz ran for mayor in 1997 on platform that prioritized establishing friendly relations with Normal and other nearby communities, reducing city debt, re-energizing downtown Bloomington, fostering a team attitude among city employees, and establishing a clear plan for Bloomington's future development.
She ousted incumbent Jesse Smart by taking 56% of the vote. In 2001 she ran for re-election, defeating challenger Allen Gibson by earning 82% of the vote. 
Normal Mayor Chris Koos, who collaborated with Markowitz during her second term, said she "always just a delight" to work with.
"She really had a passion for this community and a vision for the community," Koos said. "She had a lot of energy and a lot of passion that she brought into whatever project she was involved in. She worked very hard for what she believed."
All those ingredients are likely what inspired other women to run for local office, said Bloomington Ward 4 Ald. Julie Emig. 
"You see more and more candidates of color and female candidates taking on positions of leadership across the board," Emig said. "Having that foment at the local level can be profoundly impactful going up into the higher echelons of government." 
Even though some initiatives pushed by Markowitz didn't pan out as she expected, at least they can serve as lasting lessons for future leaders, Emig said. 
"And the fact that she broke through that glass ceiling and kind of paved the way, being resolute in her beliefs and charismatic and pushing a lot of things forward," Emig said. "In that kind of admirable trail blazing, it's remarkable all that she was able to accomplish in her life here." 
Pantagraph reporter Sierra Henry contributed to this story. 
Former Bloomington Mayor Judy Markowitz
Contact Kevin Barlow at (309) 820-3238. Follow him on Twitter: @pg_barlow