SPRINGFIELD — East-central Illinois school districts report having a greater difficulty filling teaching positions than the statewide average, according to a new study. The COVID-19 pandemic has made matters worse as rural systems brace for lasting effects in the years to come.
Seven regions were established for the survey. With 84% of east-central Illinois district respondents reporting having at least a "minor" teacher shortage, the region was above the state average, but in the middle of the seven areas surveyed.
A new survey of Illinois school districts shows most are continuing to have trouble filling open teaching positions with qualified teachers and even more are having difficulty hiring substitute teachers.
Still, despite this region being home to two of the state's top teacher producers, Illinois State University and Eastern Illinois University, more rural districts are finding it harder to fill new positions each year.
Regional Superintendent Mark Jontry, whose office covers DeWitt, Livingston, Logan and McLean counties, said the COVID-19 pandemic has exacerbated shortages in disciplines like science, math and special education. Districts, he said, "had some teachers that have probably chosen to retire a year or two earlier than they were going to" because of the pandemic.
The deficiency has limited some districts' programming, including those that are unable to expand their STEM offerings because they cannot find qualified candidates, Jontry said. 
"That's where the real concern is, especially as we look to create more and more opportunities in the 21st century," he said. "Those particular areas are crucial to having our students be well-educated and able to function in the 21st century economy."
According to the survey, of the east-central districts that responded, 49% said there were significantly fewer qualified applicants to fill open positions compared to previous years. In rural areas overall, 56% said there were significantly fewer qualified applicants.
"Everybody should just understand that we always seem to have positions that go unfilled in our region, and while we are, relatively speaking, better off than most, it continues to be a concern that we're going to be getting to a point where we're unable to offer some programs," said Jontry, a member of a committee the state regional superintendent group put together to address the teacher shortage.
​The teacher shortage crisis hasn't hit Bloomington District 87 as hard as other parts of the state, thanks in part to having the state's major producer of new teachers, Illinois State University.
Still, Superintendent Barry Reilly said: "Overall, there are few candidates across the board. The larger the pool, the better the chance to get the best candidate for the position."
Reilly said increased responsibilities heaped on teachers along with criticism of educators hurt recruitment.
"When you're under attack and there's a lot of negative attention, fewer people will go into it," said Reilly. "So much more has been put on teachers' plates. … It's taken a toll on the profession."
Beyond teachers
The other issue is finding substitute teachers, a problem going back at least five years, said Reilly.
"The more we can get our retirees to do it, the better," he said, noting that retired teachers already know the schools and the students.
The COVD-19 pandemic has caused some retirees to shy away from substituting out of concern for contracting the virus from in-person teaching or lack of familiarity with remote teaching. COVID-19 also has been blamed for contributing to early retirements.
"I definitely know of some examples of teachers who had not planned on retiring to do it because of circumstances related to COVID," said Reilly. "Colleagues around the state are experiencing similar things."
Because many of the subs are retirement age — whether they've retired from teaching or other fields — some "are concerned about health risks associated with being exposed to so many people," Heyworth Superintendent Lisa Taylor said.
During the pandemic, the use of classroom supervisors was approved in Illinois, allowing for an adult who is not necessarily a certified substitute to watch over a class, often while the regular classroom teacher was teaching remotely while in quarantine or otherwise absent.
"Having classroom supervisors has definitely helped and we're hopeful that the state of Illinois will allow something like that to remain in place for short-term needs, like for a few days, not for long-term subbing positions," Unit 5 Superintendent Kristen Weikle said.
Of the districts that responded in the east-central region, 92% reported at least "minor" shortages of substitute teachers. The problem has worsened in the past five years, 85% of responding districts reported. And all but 3% of respondents said they expect the shortages of substitute teachers to worsen in the future.
Widespread vaccinations may help districts recover more quickly from the substitute shortage.
The survey also shows that 21% of districts in the east-central region reported canceling classes or programs due to shortage of qualified applicants.
"It also impacts your administrators," Reilly said. The group for principals and other leaders "is shrinking as well," he said.
Erika Hunt, co-director of ISU's Center for the Study of Educational Policy, said: "We can increase the number in our principal pipeline programs, but the number that actually go in and apply for these positions is still low."
To get qualified people to apply to become principals and stay on the job, it is important to have "robust mentoring and induction supports," said Hunt.
The Center for the Study of Education Policy is working with 140 districts across Illinois, including rural districts, in a federal grant-funded project to develop more "distributive leadership structures" that ease some of the burdens on principals and give teachers a greater voice, said Hunt.
Having good administrators is important to addressing the teacher shortage, too, she said.
"We do know the data shows that teachers come and stay in a school based on a leader," said Hunt.
The solutions
One way to address the teacher shortage is "to provide other paths for people to become teachers," such as those who decide to change careers later in life, said Jim Wolfinger, dean of Illinois State University's College of Education.
People who were laid off or lost jobs during the pandemic may be rethinking their next step, he said.
"These kinds of economic shakeups do lead to people reassessing," said Wolfinger. "We saw that in 2008 in the economic downturn."
Education leaders have continually pushed for more state funding for mentorship programs, with the goal of reducing the high teacher turnover rate.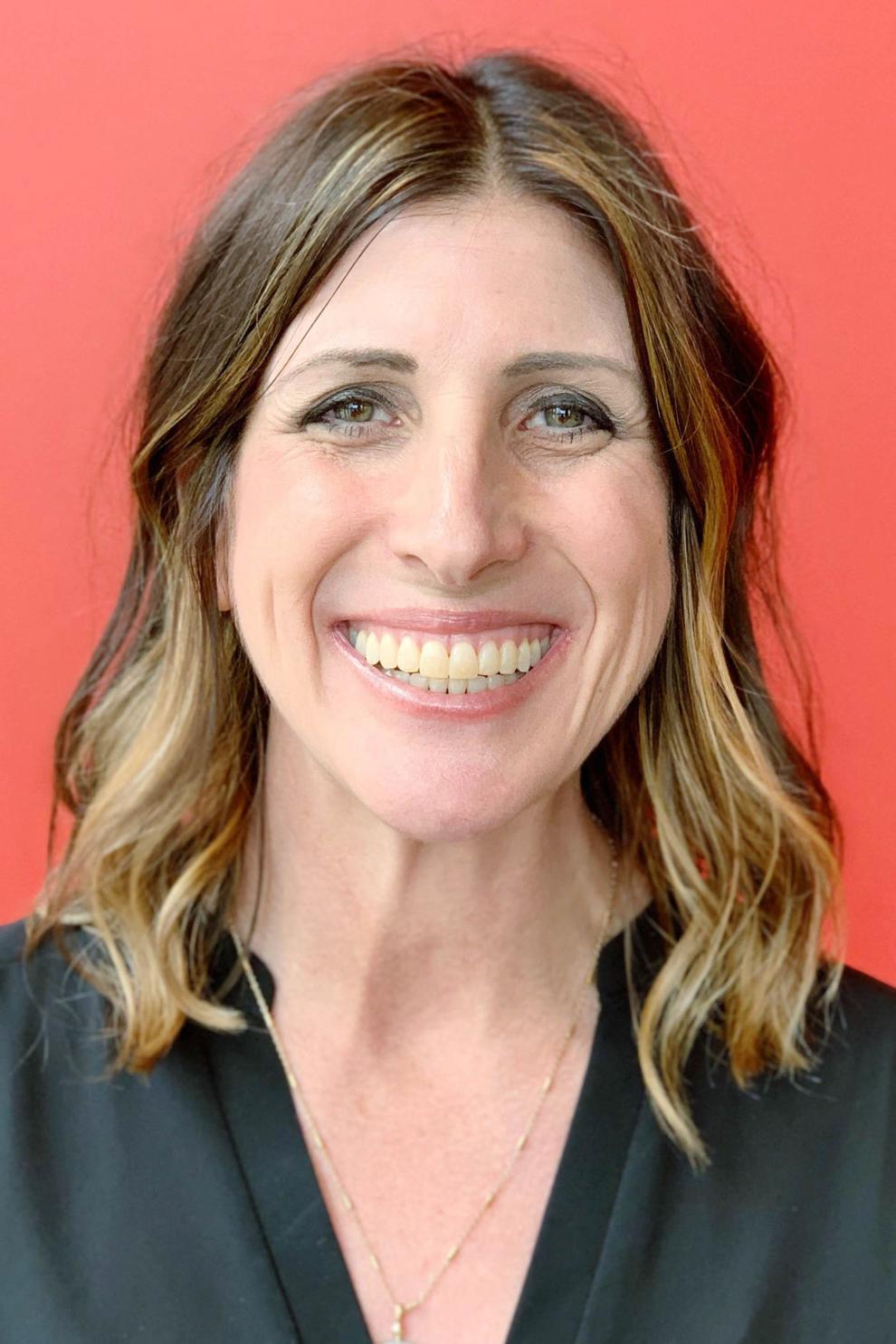 Those programs were once part of the state education budget "that provided stipends for veteran teachers to mentor up-and-coming teachers, and I think they need to revisit that scenario," Jontry said. 
Jontry said some state education officials have considered eliminating certain testing requirements for teacher licenses as well as making "alternative licensure programs" more accessible for disadvantaged populations and those coming from a different career. That may include adjusting the structure and scheduling of the process, he added.
"We've got to look at the barriers that are currently there to prevent people from entering the field for whatever reason — whether it's testing, whether it's coursework, whether it's the structure of our teacher preparation programs — to make them more accessible," Jontry said.
ISU is developing a master's degree in teaching aimed at people with a degree in another field, said the dean.
There also has been an increased effort to recruit from within existing districts.
ISU recently entered into a teacher pipeline partnership with the Chicago Public Schools system and City Colleges of Chicago to launch the Teach Chicago Tomorrow program.
Under that program, students will attend City Colleges of Chicago for two years and then, if admitted, attend classes taught by ISU at a City Colleges of Chicago location for two years. The program includes a yearlong student teacher experience in Chicago Public Schools.
ISU has other pipeline programs under the banner CommuniTeach that focus on other geographic or specialty areas, such as special education.
Some schools partner with their local community colleges and universities to offer dual credit courses while their students are still in high school, including McLean County Unit 5.
The "intro to teaching" class was introduced at Normal Community and Normal Community West high schools in fall 2019 to help students start building their careers.
---
CapitolCast podcast on teacher shortage
---
"That's a great first start in trying to get our own students interested in becoming educators and have conversations with them so that way if they pursue that degree, they want to come back to work in Unit 5," said Weikle.
Unit 5 also partners with both Heartland Community College and Illinois State University in "a joint effort to try and get adults interested in going back and earning their education degree," Weikle said. Their partnership helps the adult students transition seamlessly between the institutions and help them work through the education program while maintaining full-time jobs.
Margherita DeVita, a family and consumer science teacher at Normal Community High School, is one of the teachers instructing the next generation of teachers in the dual-credit class available to juniors and seniors through Heartland.
"In my beautiful world, we all become colleagues some day and you all love the experience," she said of her students.
---
The 24 most unusual town names in Illinois