"I'm a very emotional person and when I'm happy, I cry; when I'm angry, I cry; when I'm nervous, I cry," said 16-year-old Karyss Opsal. "I don't necessarily see crying as somebody being sad."
Her two pieces, "Black in America" and "Flower Girl," went on display Wednesday at the Museum of Science and Industry in Chicago, having been accepted into the Black Creativity Juried Art Exhibition alongside more than 200 other works from Black artists.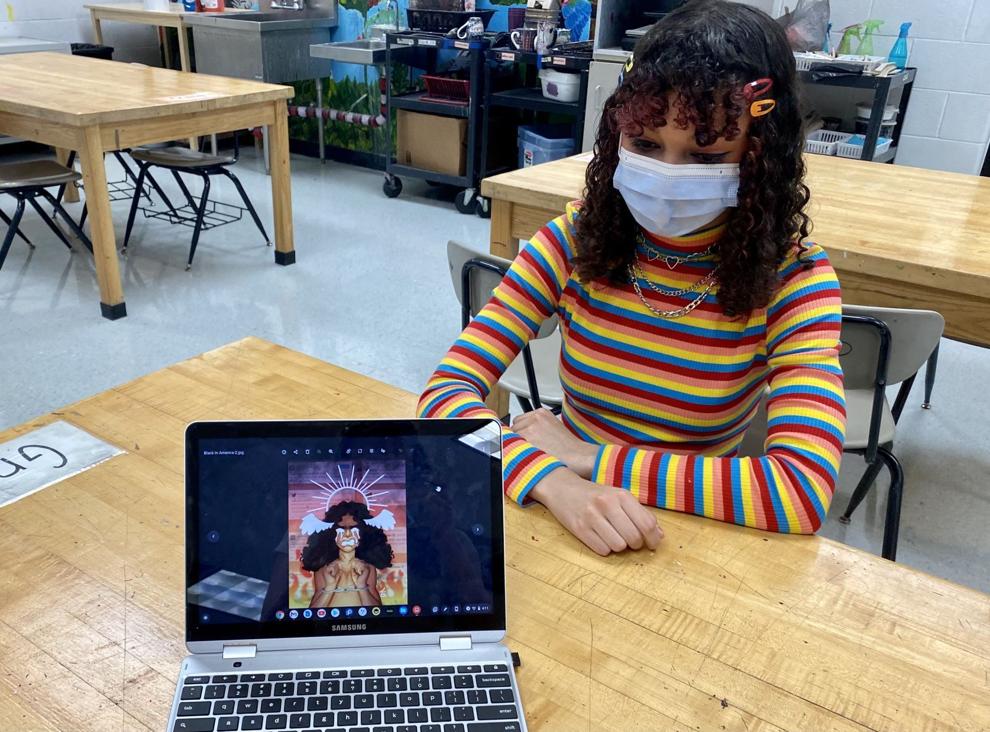 "When I got the email, I was so shocked," Opsal said. "It was an amazing feeling and to know that my art is going somewhere. … My art has always been something personal to me, always something that I've kind of kept hidden from other people, and I've only started to show to others a bit more recently.
"So it just made me realize, oh, this could go somewhere."
Both of her submissions — one a work of pain and the other one of peace — were accepted and will be on display until July 4.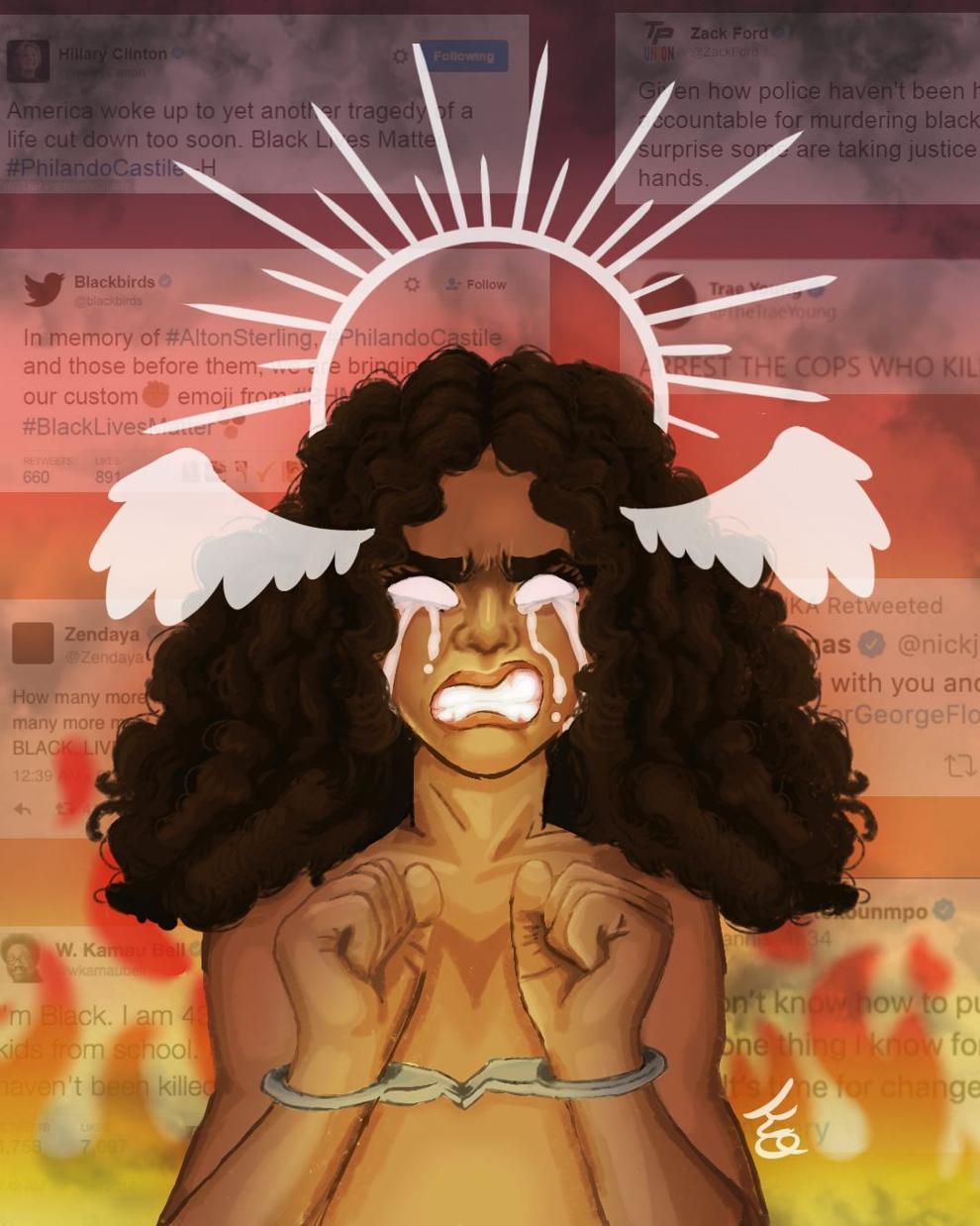 "I had nightmares. I was just very sad and I was depressed and I felt very angry and I was grieving," she said. "I felt like I was grieving with every other Black person in America at that moment, so I needed a way to vent that."
This digital work was Opsal's answer to the prompt "art in society" for her advanced art class at Normal West, and how she interpreted the way it feels to be a Black woman in America, she said.
"She made the projects for prompts in my class, but she's fully self-motivated to make them the level that they are with the topics that they are," said Kailey Geiselman, Opsal's art teacher at Normal West. "She was going to the hottest topic at that time, what people were really feeling, and she had a strong voice about it."
The subject of "Black in America" is a Black girl bound in handcuffs, with a halo and angel wings. Thick tears and a grimace of anguish paint her face as flames and smoke rise around her. The background is filled with tweets related to police brutality, Black lives lost at the hands of police and the Black Lives Matter movement.
"I wanted to incorporate a lot of anger and a lot of sadness and a lot of grief because that's what I was feeling at the time," Opsal said.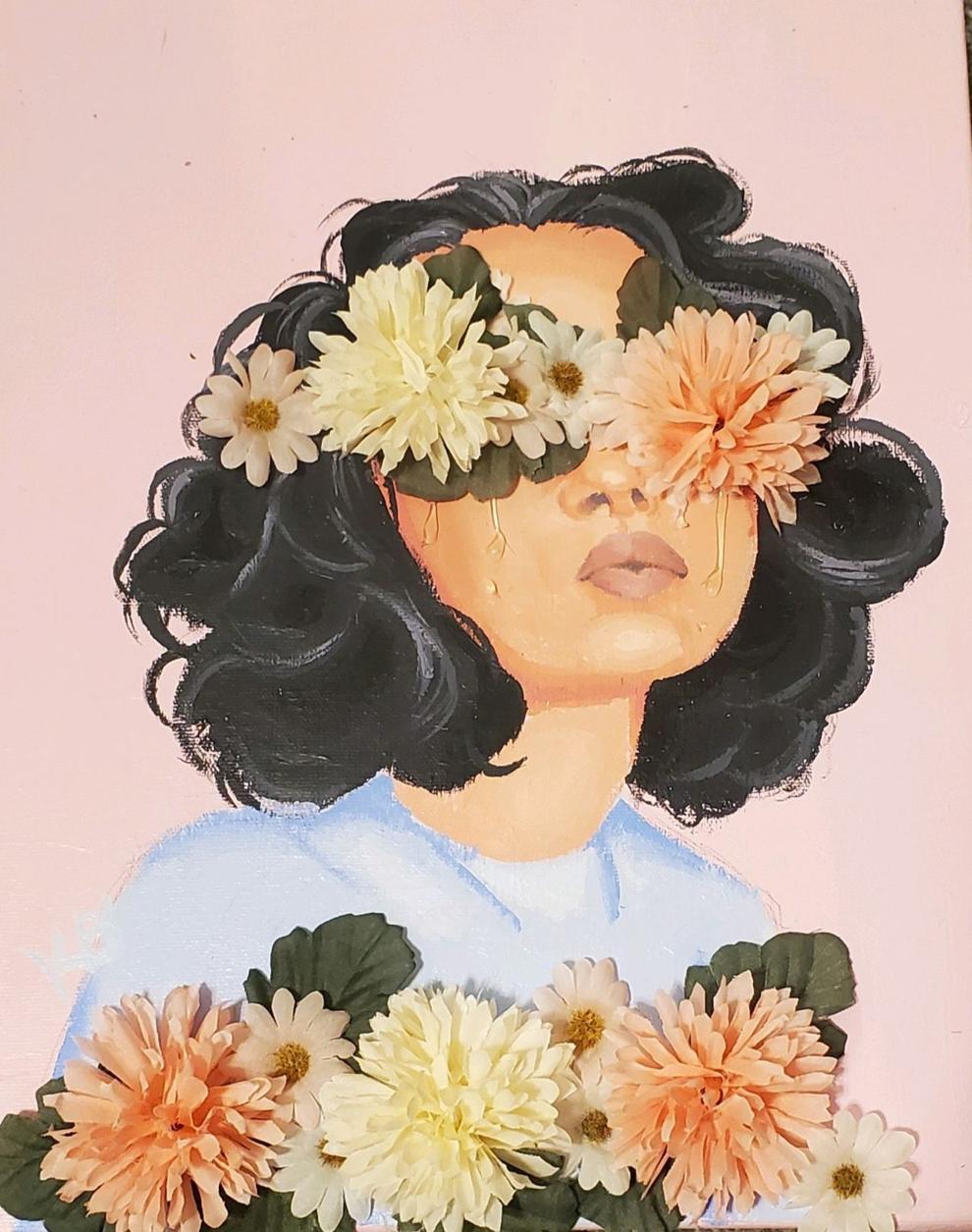 Her second piece accepted into the exhibit is a 3D mixed media painting with softer pastel colors. The subject of "Flower Girl" is also a Black girl. Artificial flowers cover her chest and eyes, which also stream with tears made by the application of hot glue.
Opsal said "Flower Girl" was therapeutic and more for herself, "kind of like a self-indulgent piece."
"With her, it was just like a very tranquil feeling and it was just me enjoying what I do because I love art," she said. "It was just kind of more like a — how do I explain it — like a more 'me' piece."
The tears aren't about pain, but instead an extension of who Opsal is and how she expresses herself.
"I started art when I was really young because I didn't talk to anybody; I was very closed off," she said. "I've gotten better over the years, but art was how I expressed myself and how I showed my feelings and how I could vent and could cope in a healthy way. So art has always been very emotional for me, whether it be venting negative emotions or just positive emotions as well. It's always just been a safe haven for me."
Her mom, Shelli Opsal, encouraged Karyss to enter the exhibition after the strong reception "Black in America" received when she posted it on Facebook.
"We've always been super, super proud of her and she's always been quite shy, but art is just that thing that gives her her power and gives her her confidence," Shelli Opsal said.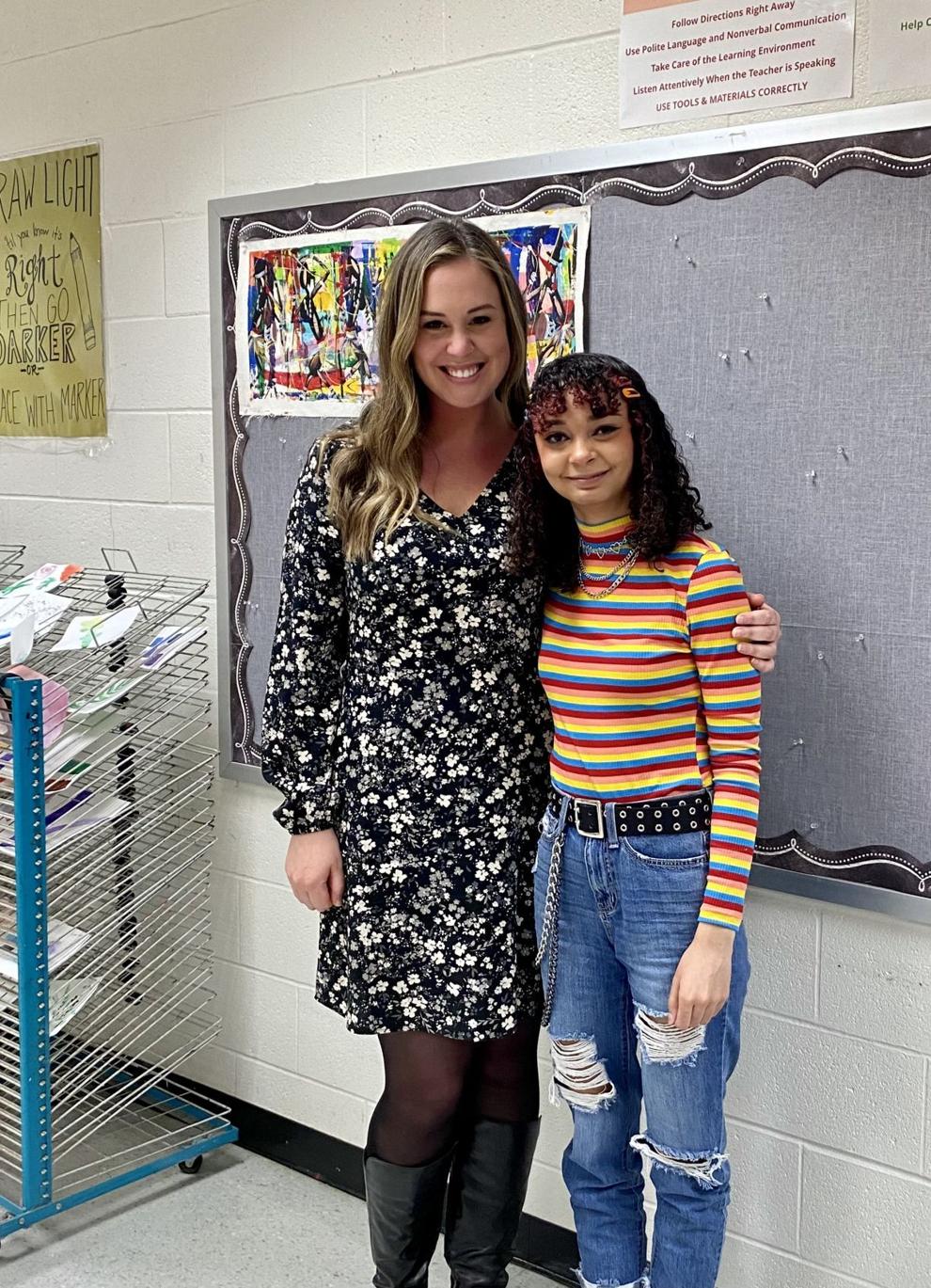 Geiselman noted the translation of emotion to visual art can be difficult for high school students, but that's never been a problem for Opsal.
"That's something she's really good at — honing in on whatever that sphere is that she's feeling or wanting to be," Geiselman said. "Whether it is something angry or something just like beautiful and pleasant and warm and inviting — whatever it is, she does a good job honing in on that."
---
Diverse habitat, wildlife await visitors to Heartland Community College
Contact Kelsey Watznauer at (309) 820-3254. Follow her on Twitter: @kwatznauer.