NORMAL — Last year was supposed to be Sophie Remmert's final performance in the Gamma Phi Circus at Illinois State University. But she is back, along with a troupe of about 90 performers, to put on a show that will be available as a streaming event.
"It came so abruptly," Remmert said of last year's cancellation because of the COVID-19 pandemic. The cancellation was devastating, she said.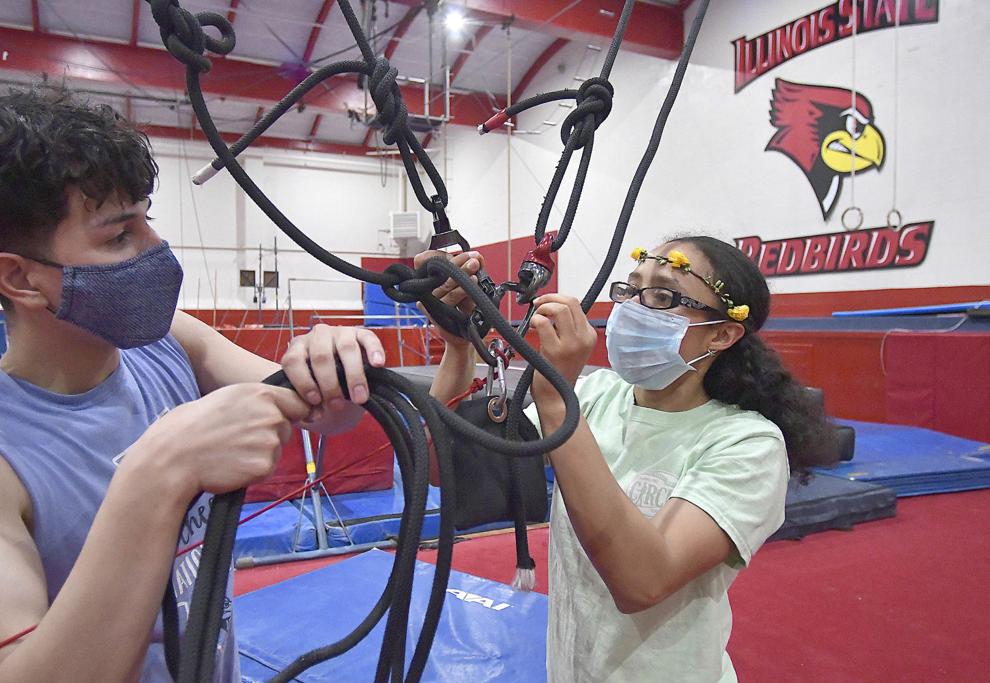 Remmert, who is from Monticello, graduated in December with a double major in music education and vocal performance. But she is taking one class this semester to continue with the circus, for which she is serving as president this year.
"We're so fortunate to be here when so many other performers are totally shut down," said Remmert.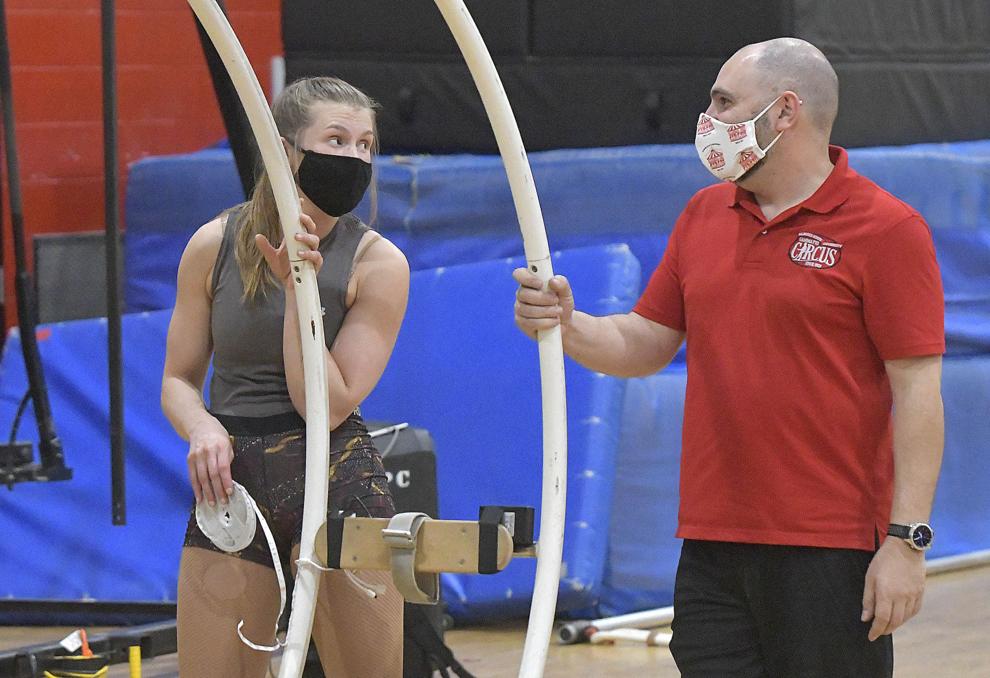 Although they will miss performing in front of a live audience, the virtual show does have some advantages.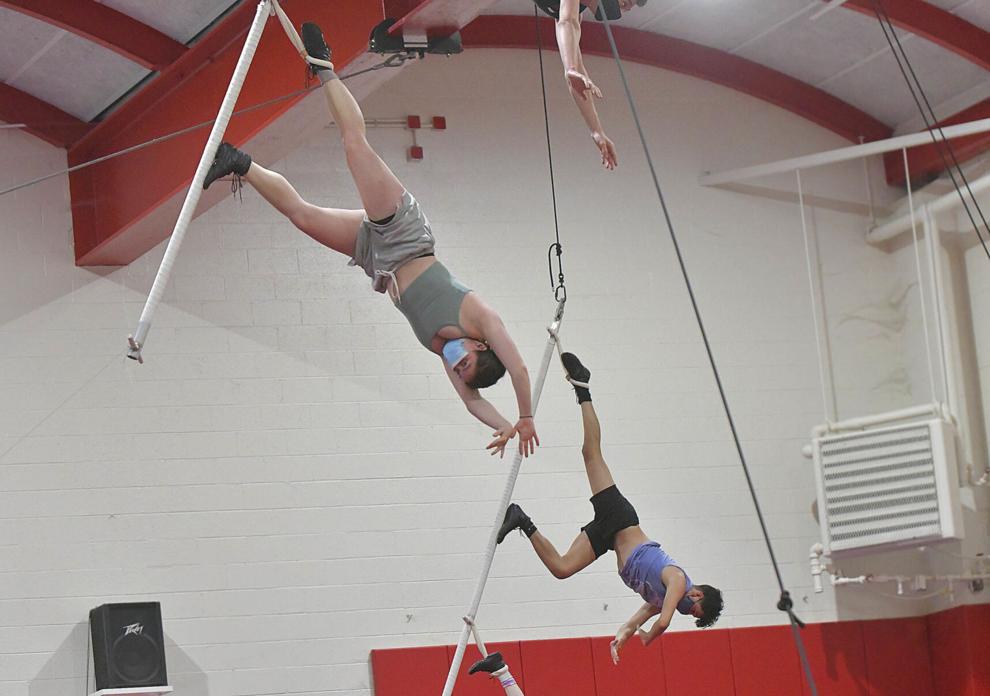 Tickets already have been sold to people in about 26 states as well as abroad.
"We're excited to reach a much wider audience," said Alouan.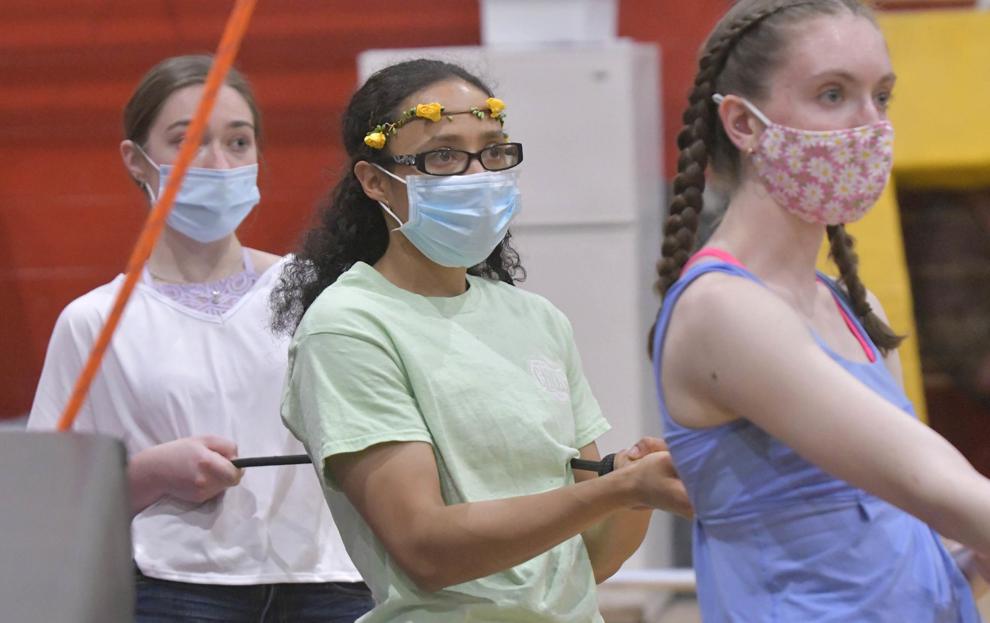 Safety has always been an important part of the circus — one of only two college circuses in the country. But now the safety measures include COVID-19 protocols: temperature checks upon entering the gym, frequent use of hand sanitizer, extra cleaning of equipment and wearing masks.
"Our equipment is definitely the cleanest it's ever been in 92 years," said Alouan.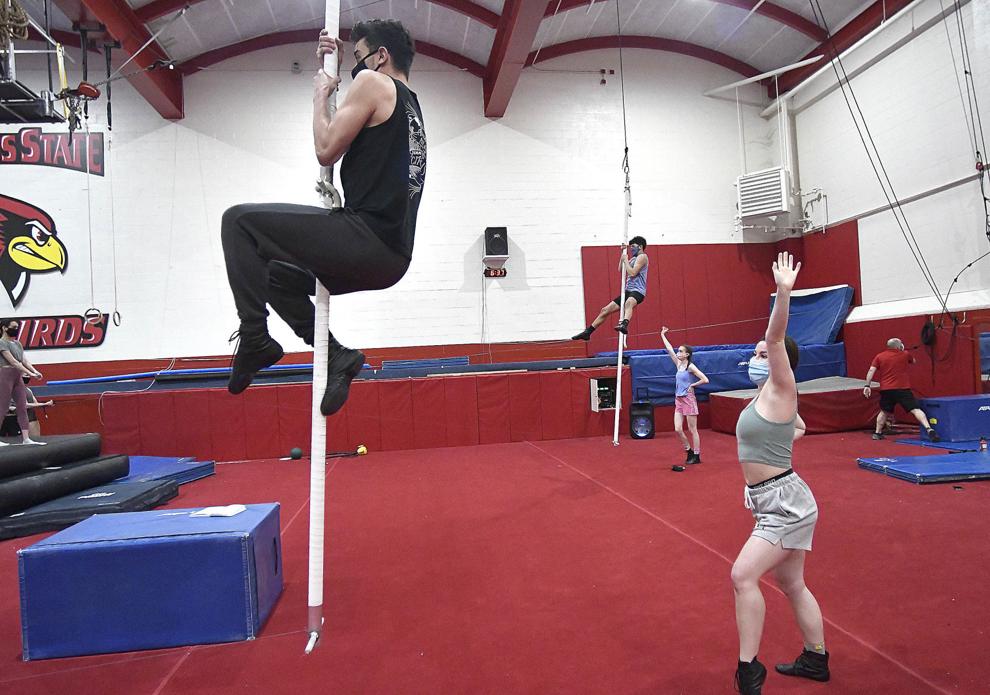 The circus had to adapt some of its tricks and build new equipment to meet social distancing requirements.
"Before COVID, it was all about doing the biggest trick that we could do. We didn't have any qualms about standing on each other's shoulders," said Kaytlin Halperin of Bloomington, a senior in early childhood education.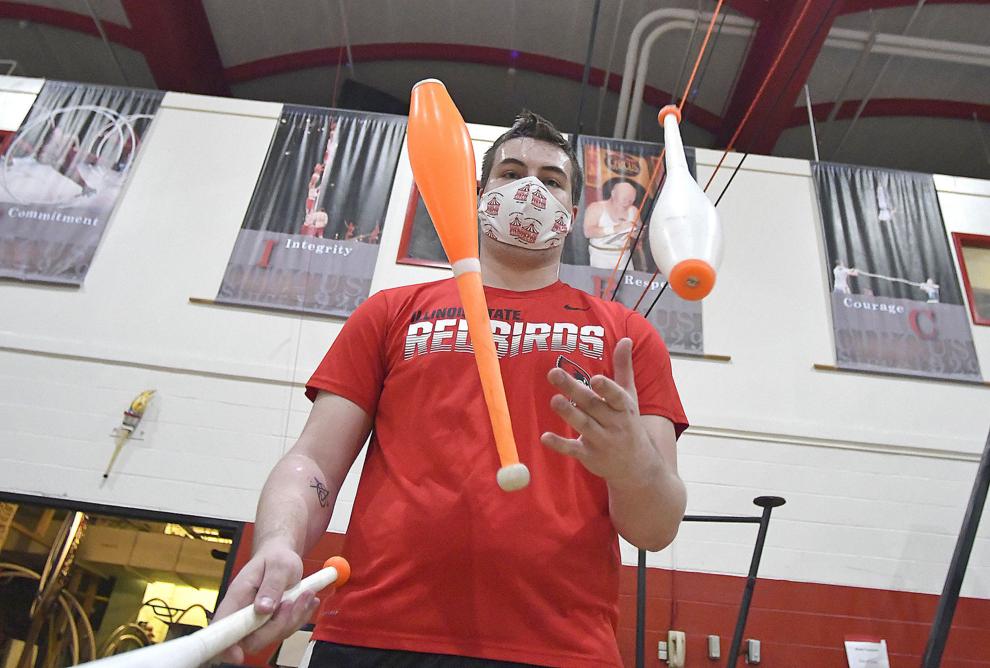 The goal this year was to design tricks that were "just as impressive but didn't require close contact," she said.
Some, like riding unicycles in unison, are much harder without holding hands, even though the difficulty might not be obvious to the audience, explained Halperin, who is unicycle captain and also performs jumps, high wire and a new act, the bamboo pole.
Alouan said, "Only very recently we received approval to do what sports teams have been doing" in terms of physical contact.
In some earlier practices, ladders were used instead of performers standing on each other's shoulders.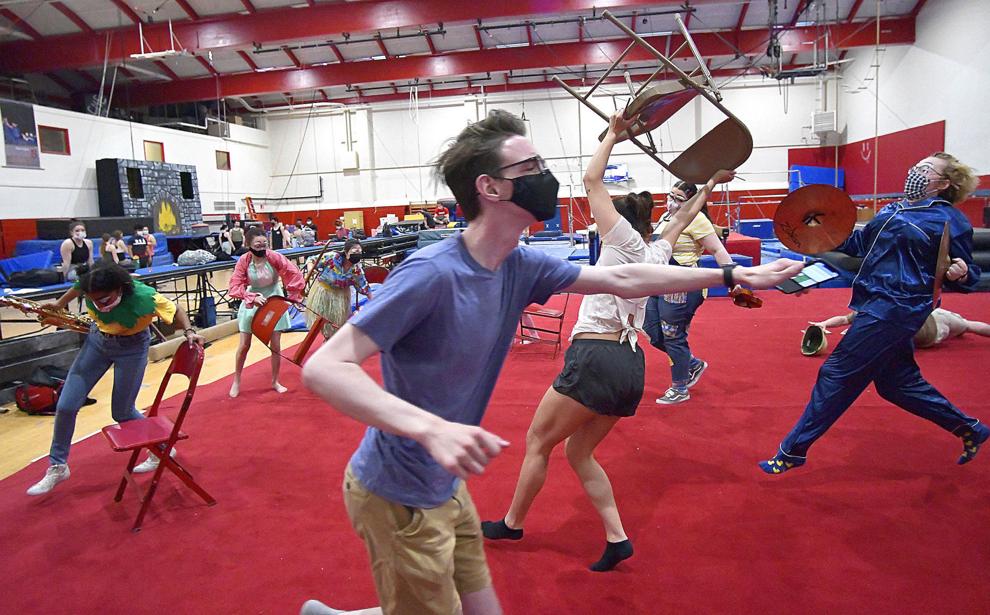 In one new act, called the bamboo pole, in which two performers are on a pole that reaches about 20 feet into the air, instead of one performer holding the hands of the other, they are using a trapeze.
The circus will be shown at 7 p.m. May 1 and 4 p.m. May 2. Tickets are $16 for one person, $32 for a "household" ticket or $50 for a VIP package. Details are available at gammaphicircus.ilstu.edu.
This year's theme is "The World of Music," with each act using a different music genre.
"I just fell in love with it. From the day I walked into the gym, I knew I wanted to go to ISU and be in circus," she said.
Unfortunately, for the second summer in a row, there will be no summer circus camps.
Alouan's disappointed by that, but glad they were able to do the college circus this year.
"I don't think I could have told them we couldn't do it for a second year," he said. "It would have broken me."
Because they can't have the whole troupe in the room at the same time, the show is being recorded over the course of the next week.
"Currently everyone is in a bubble" to make sure they don't get sick at this crucial time, said Alouan.
"We ask a lot of our students, and they give their all without any expectation in return," he said. "They have just continued to amaze me. They've taken everything in stride."
---
Gamma Phi Circus ready for a worldwide audience
Contact Lenore Sobota at (309) 820-3240. Follow her on Twitter: @Pg_Sobota