NORMAL — Larry Lyons envisions a time in January when he and his wife, Maureen, hop in their SUV and "head south for a little bit."
Illinois state director of athletics since May 2013 and an ISU athletic administrator for 33 years, Lyons has announced he will retire near the end of the calendar year.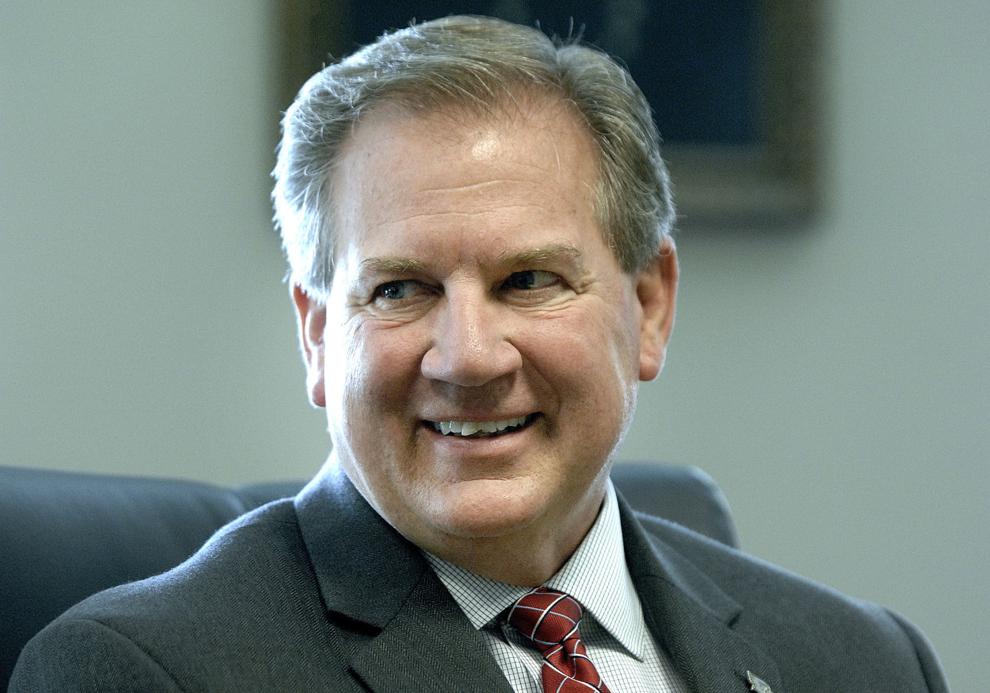 "It (the trip south) will be the first time I choose not to go to a game in 33 years," Lyons said. "I'm excited. One of your goals is to get to the point of retirement. I've been doing this for a long time. So much of your life is nights and weekends and Redbird events and university events. You have to recalibrate a little bit."
Lyons, who will turn 65 in November, told The Pantagraph in a socially distanced interview that the recent controversy surrounding his comment "All Redbird lives matter," which prompted demands for change from ISU student-athletes and a boycott of team activities, was "no factor" in his decision.
He said he meets regularly with ISU President Larry Dietz and that his retirement plans "have been a conversation we've had for several months now."
"At the end of the spring semester, we started talking about my succession planning, which I think caught him a little bit by surprise," Lyons said. "I said, 'Let's target the end of the calendar year' to allow him to find a replacement so the transition is as smooth as possible."
Dietz said a search committee will be formed soon and that he hopes to hire a successor before Lyons retires. Dietz predicted the job will attract quality candidates.
"I want a strong pool, a diverse pool," he said. "I think we'll be able to accomplish that."
Lyons' accomplishments include helping bring about many facilities improvements, first as assistant athletic director for business and finance and later as Director of Athletics. Chief among them have been upgrades to Hancock Stadium, Redbird Arena and Duffy Bass Field.
The Pontiac native also has overseen a department that has won 24 conference team championships and made 15 NCAA postseason appearances since 2013, including the 2014 football team's trip to the FCS National Championship Game in Frisco, Texas.
Yet, the numbers that matter most to him and Dietz are record-setting grade-point averages by ISU student-athletes. They posted a department-wide 3.61 GPA for the spring semester, best ever at ISU. Virtually every Redbird sport has broken its own semester GPA record under Lyons' watch.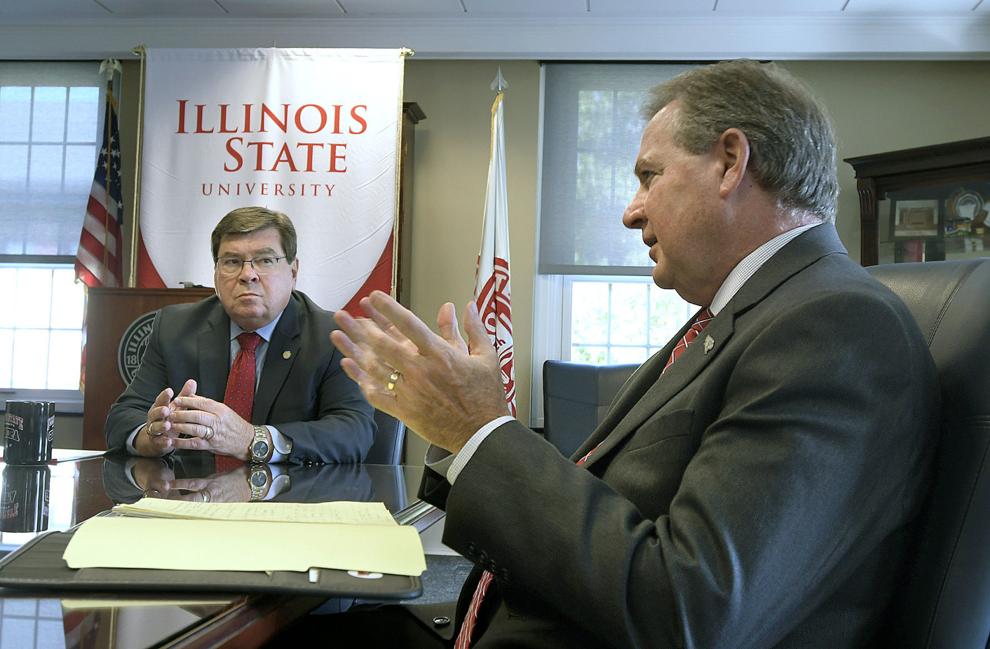 "That is really gratifying," he said. "That's the student part of the student-athlete equation."
Dietz praised Lyons for the strong academic culture he has created, as well as for hiring coaches who stress academics and the department's compliance with NCAA rules. He called the academic growth "the most enduring" aspect of Lyons' tenure.
Lyons came under fire after saying "All Redbird lives matter" in an Aug. 27 video-conferencing meeting with ISU student-athletes. The comment was seen as mirroring "All Lives Matter," a phrase widely considered to be dismissive to the Black Lives Matter movement.
Lyons apologized to student-athletes the next day in a video conference, saying prior to that meeting, "Black Lives Matter. I understand that and I support that. It was a comment that was offensive to our student-athletes. That was not my intention, but that's how it was interpreted. I have to own that and I do regret the comment."
"Anytime you feel like you've let somebody down or you have offended them, that's a difficult place to be personally," Lyons said. "You have to hold yourself to higher standards. I put some people in difficult positions. But we're working through that. There will be very positive things come out of it because we committed to positive change and making life better for current and future student-athletes."
A group of ISU student-athletes issued demands on Aug. 30 that included requiring seminars for athletic administration staff, coaches and athletes, more people of color in positions of power and in mental health facilities, a commitment to more diversity in the athletic training staff and an athletic department plan to support Black Lives Matter and future social justice movements.
On Sept. 1, ISU Athletics released an "Action Plan for Social Change." It includes the athletics administrative staff completing a race and cultural diversity education program, Lyons instituting "drop in" office hours to meet with athletes and teams and formation of a "Student-Athlete Action Team for Social Change."
"I think we're making good progress," Lyons said of the action plan. "It's going to take time. But we're committed to making improvements to address diversity, equity and inclusion."
Dietz said the plan Lyons and his staff put in place "is being successful," adding, "I think good always comes out of bad and we can always improve."
Lyons earned a bachelor's degree from the University of Illinois in 1978 and a second bachelor's degree in accounting from Illinois State in 1986. A certified public accountant, he was hired by then-ISU athletic director Ron Wellman in 1987 as the department's first business and finance employee.
Lyons created financial statements and business practices from scratch, many of which remain in place.
"This is a really good institution. It's a really good campus," Lyons said. "It's well respected in our leagues. I think it's well respected nationally. To be part of something like that, which is bigger than you, is rewarding."
At his side throughout has been Maureen Lyons, who her husband called "a partner who was in it 100%."
"She thoroughly enjoyed the part that was meeting people and engaging people," Lyons said. "She provided honest assessments to me and you need that. She also was my biggest supporter. I've had a very supportive family (including grown children Matt and Kristin). Everybody has gone completely in for this career that I've had."
---
PHOTOS: ISU Director of Athletics Larry Lyons
Photos: Larry Lyons career helped build a tradition for ISU athletics
030815-blm-spt-52isu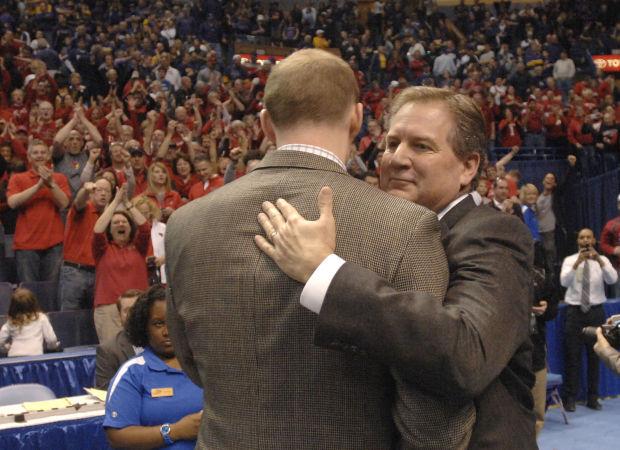 090520-blm-loc-4march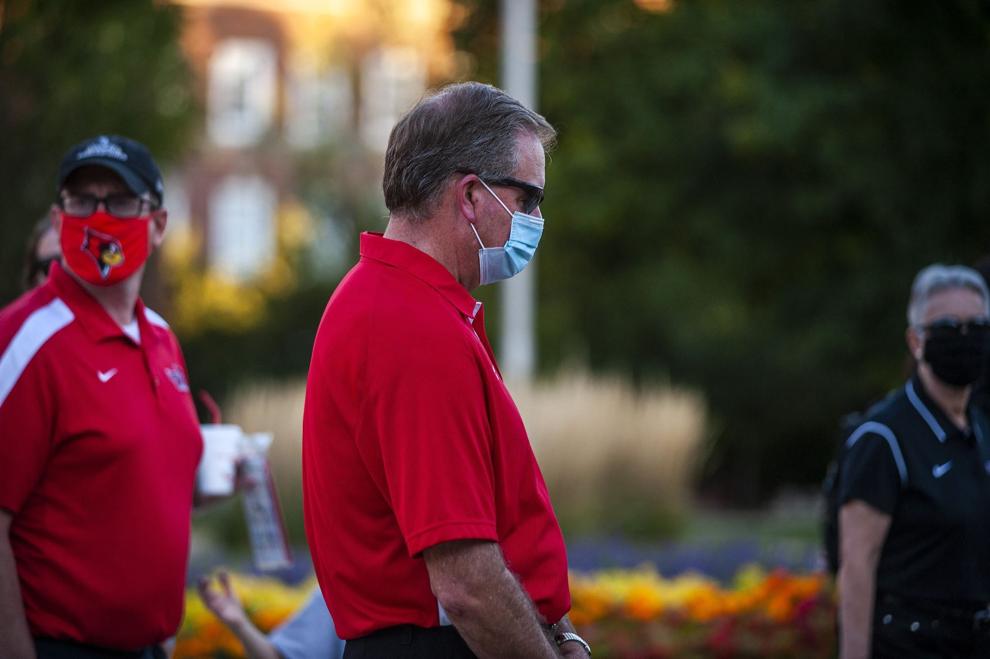 Steve Adams Larry Lyons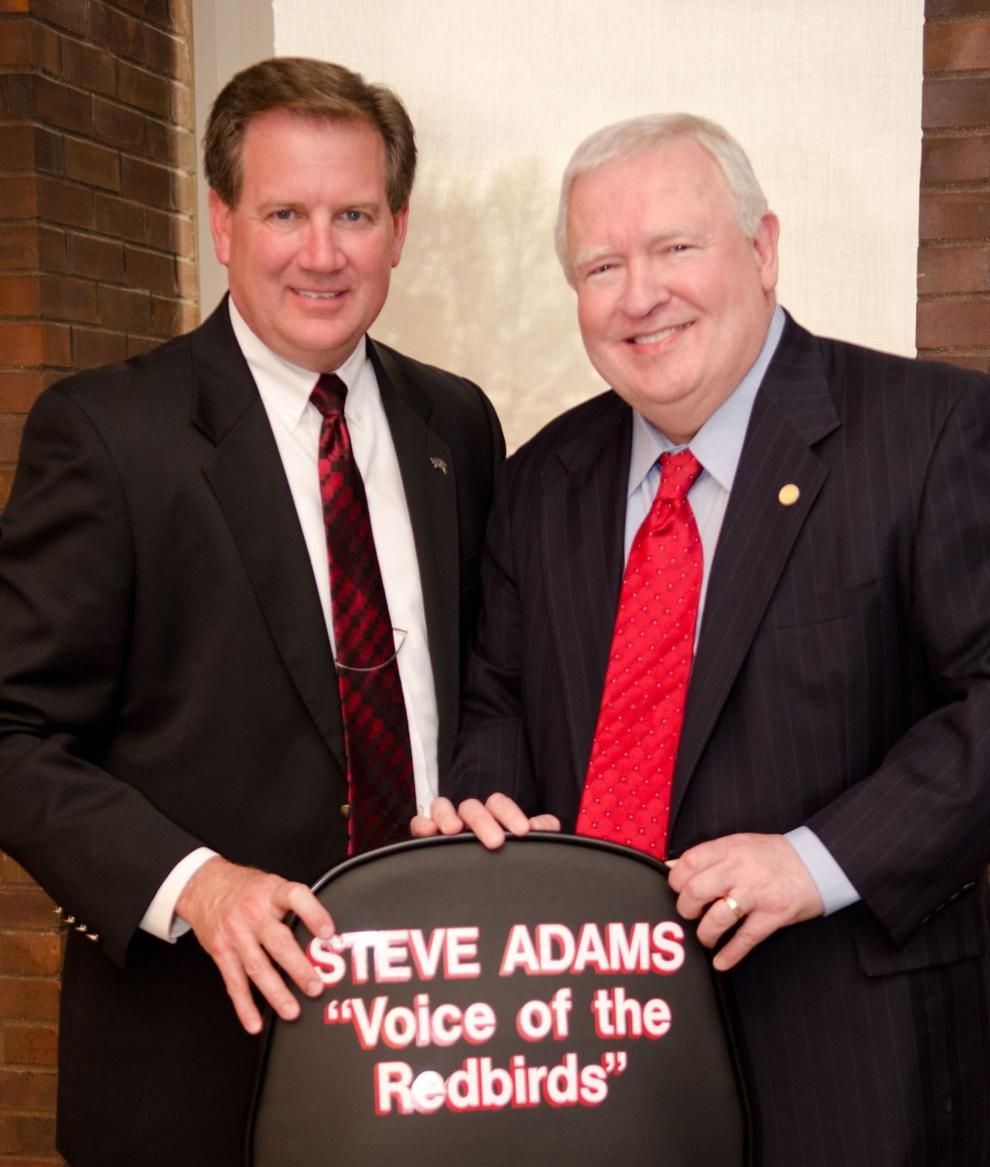 110617-blm-spt-11isulewis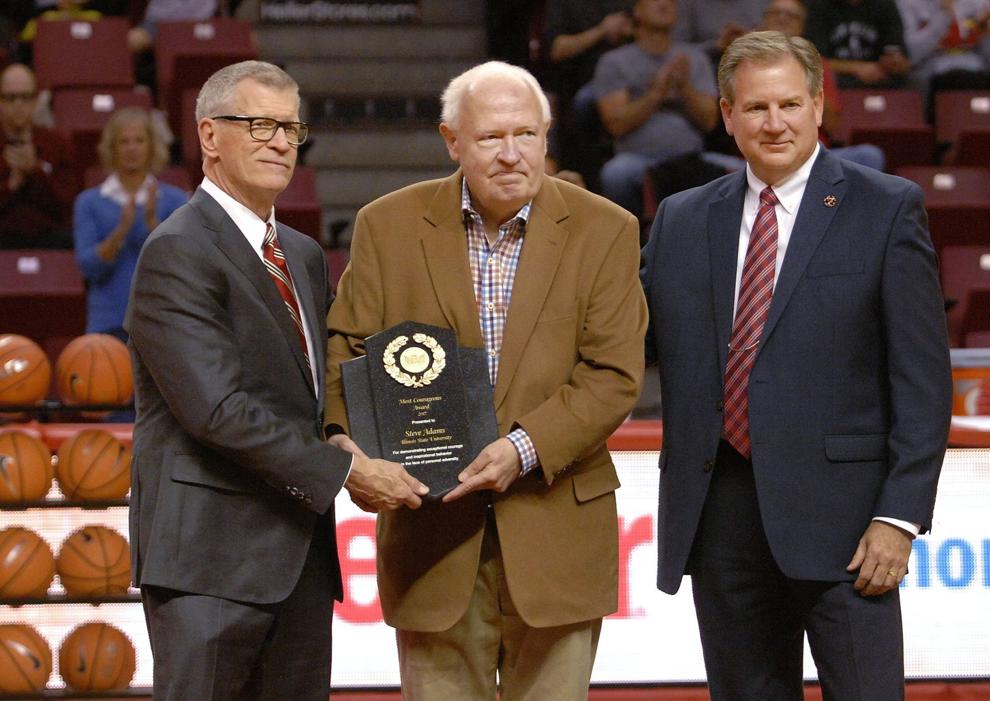 102819-blm-spt-2isufoot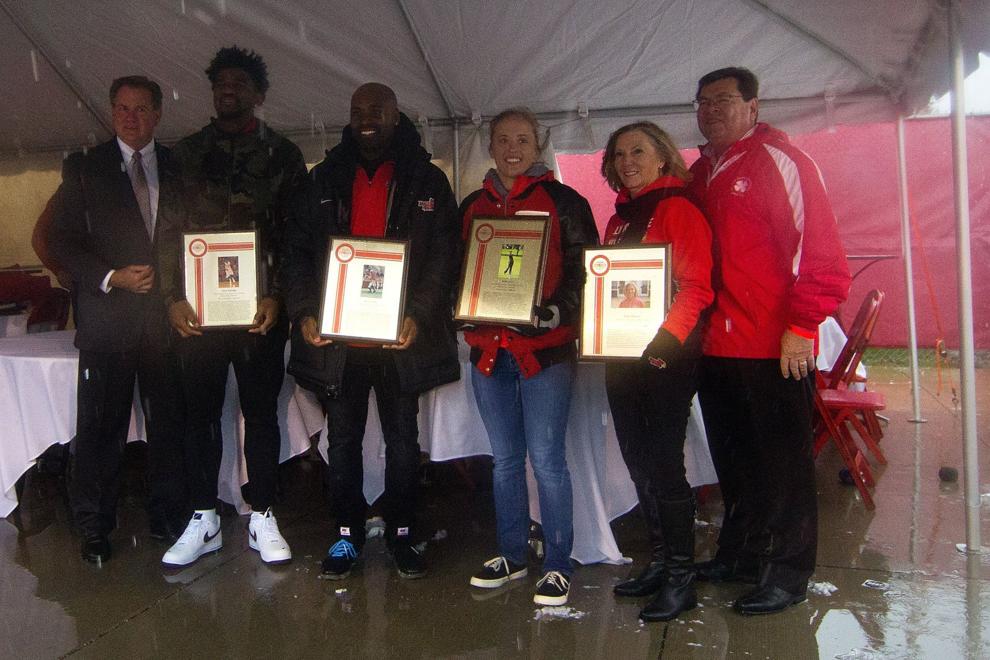 080319-blm-spt-1spacklyons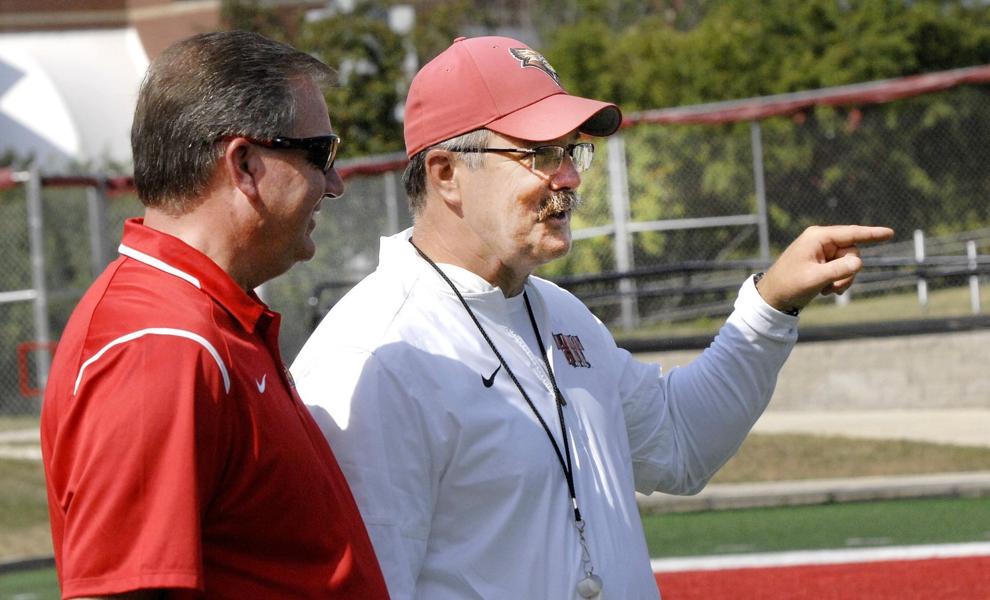 Kristen Gillespie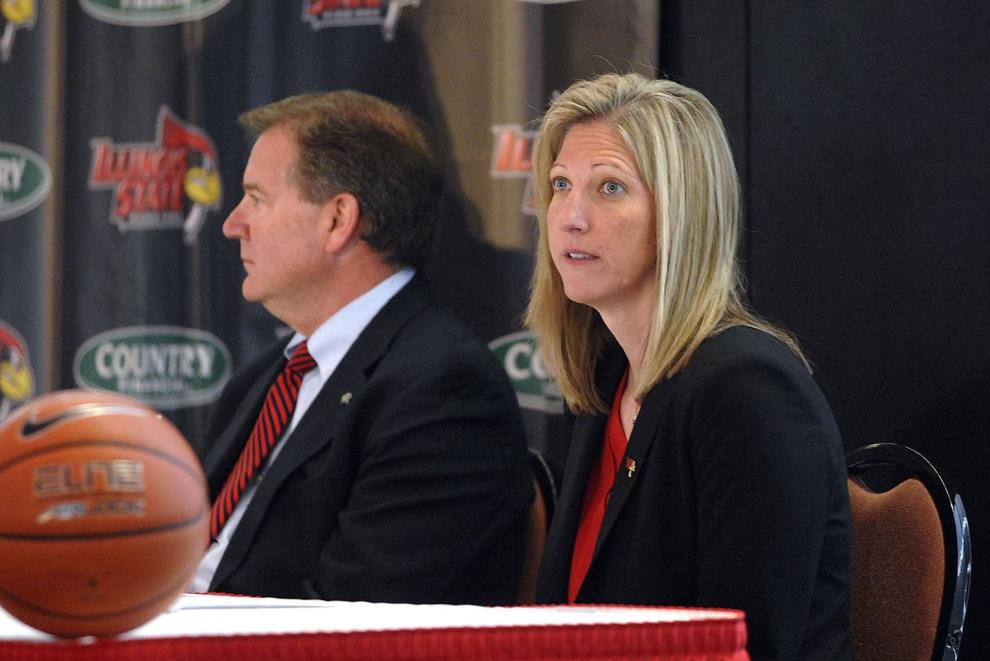 Kristen Gillespie Larry Lyons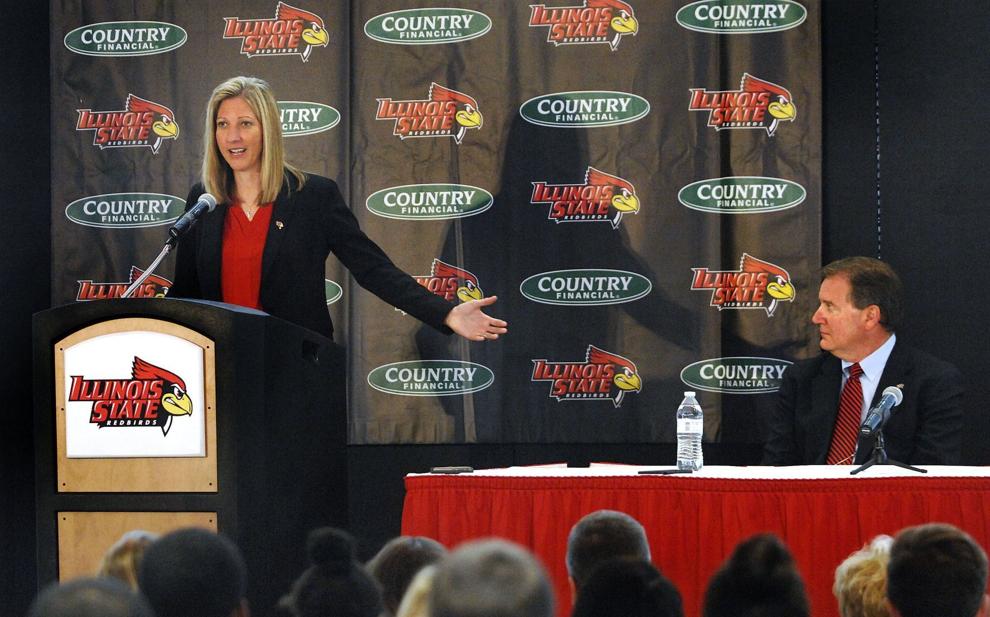 030516-blm-spt-9redbirds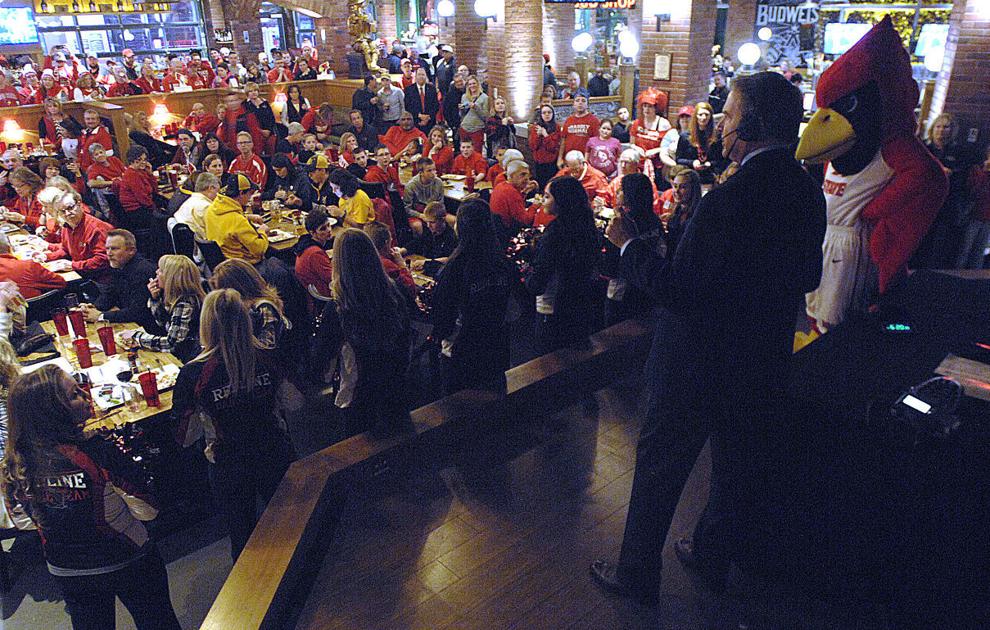 030318-blm-loc-7isupep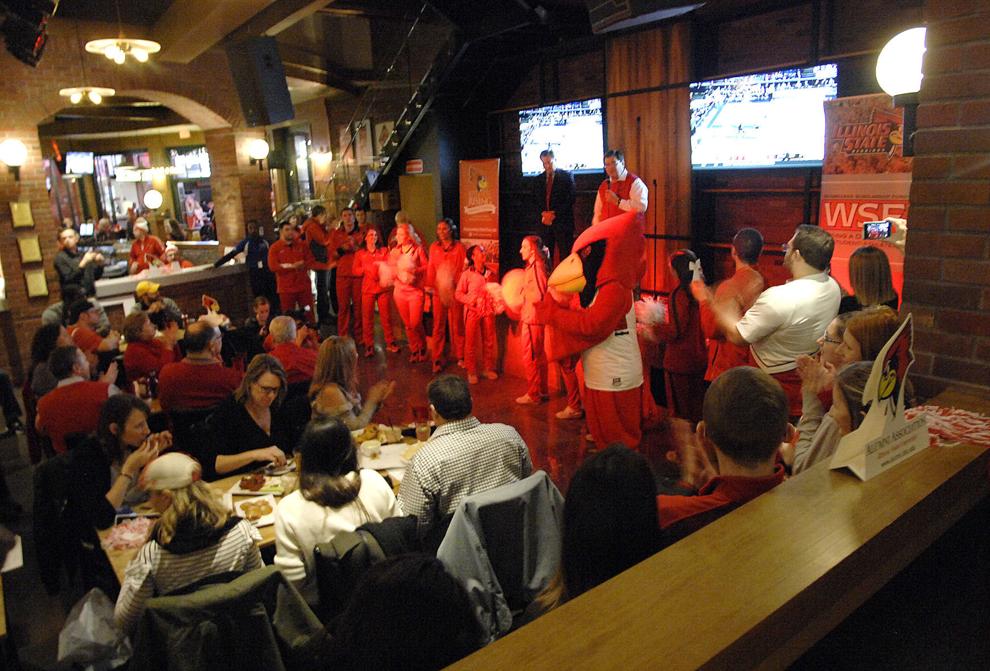 040915-blm-loc-7planeisu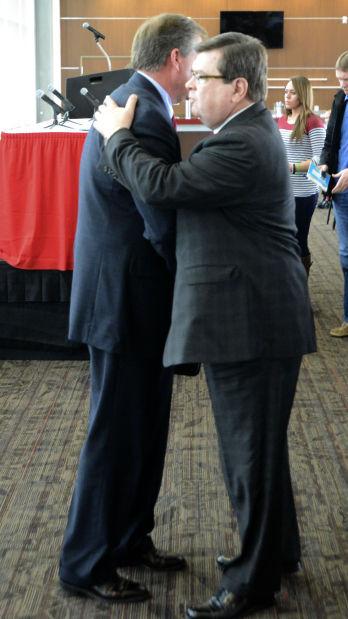 040915-blm-loc-6planeisu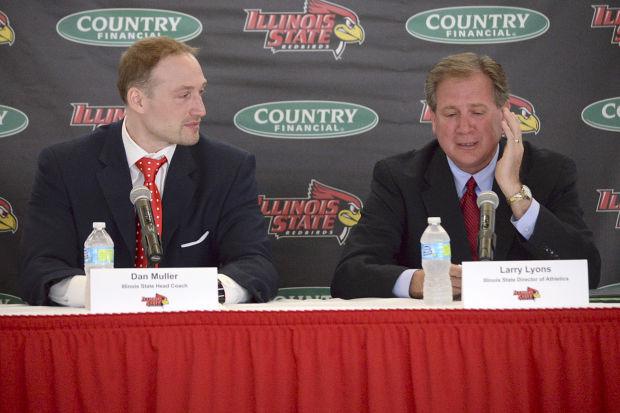 Plane crash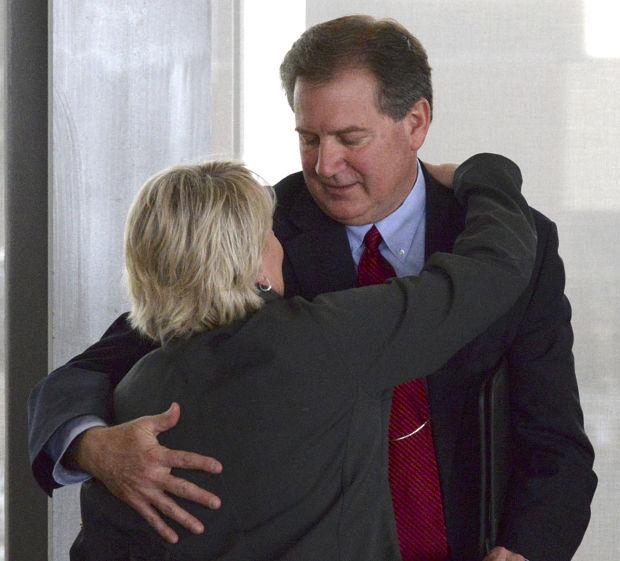 Plane crash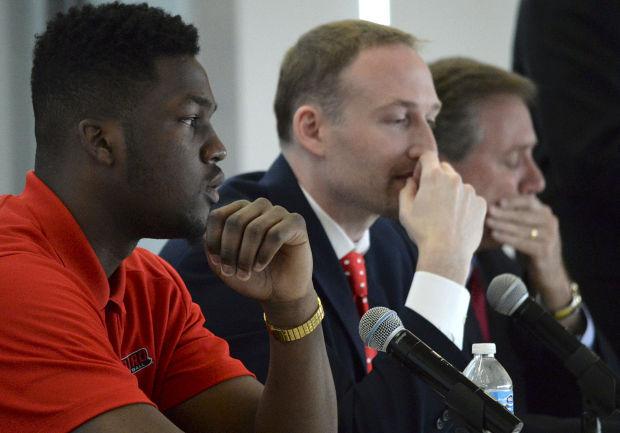 Plane crash
100220-blm-loc-4lyons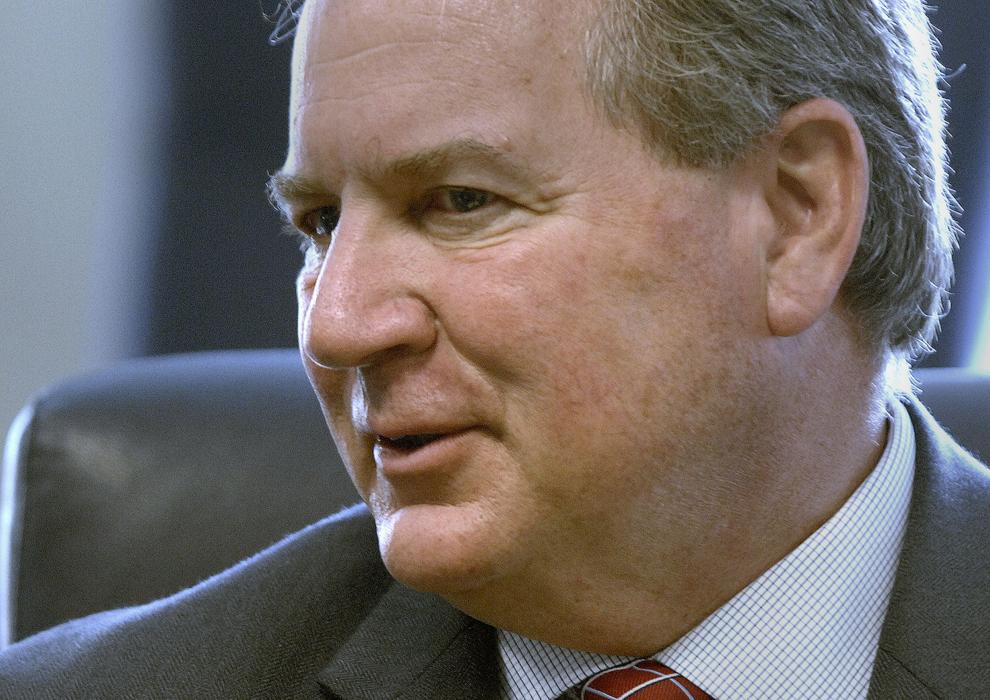 100220-blm-loc-5lyons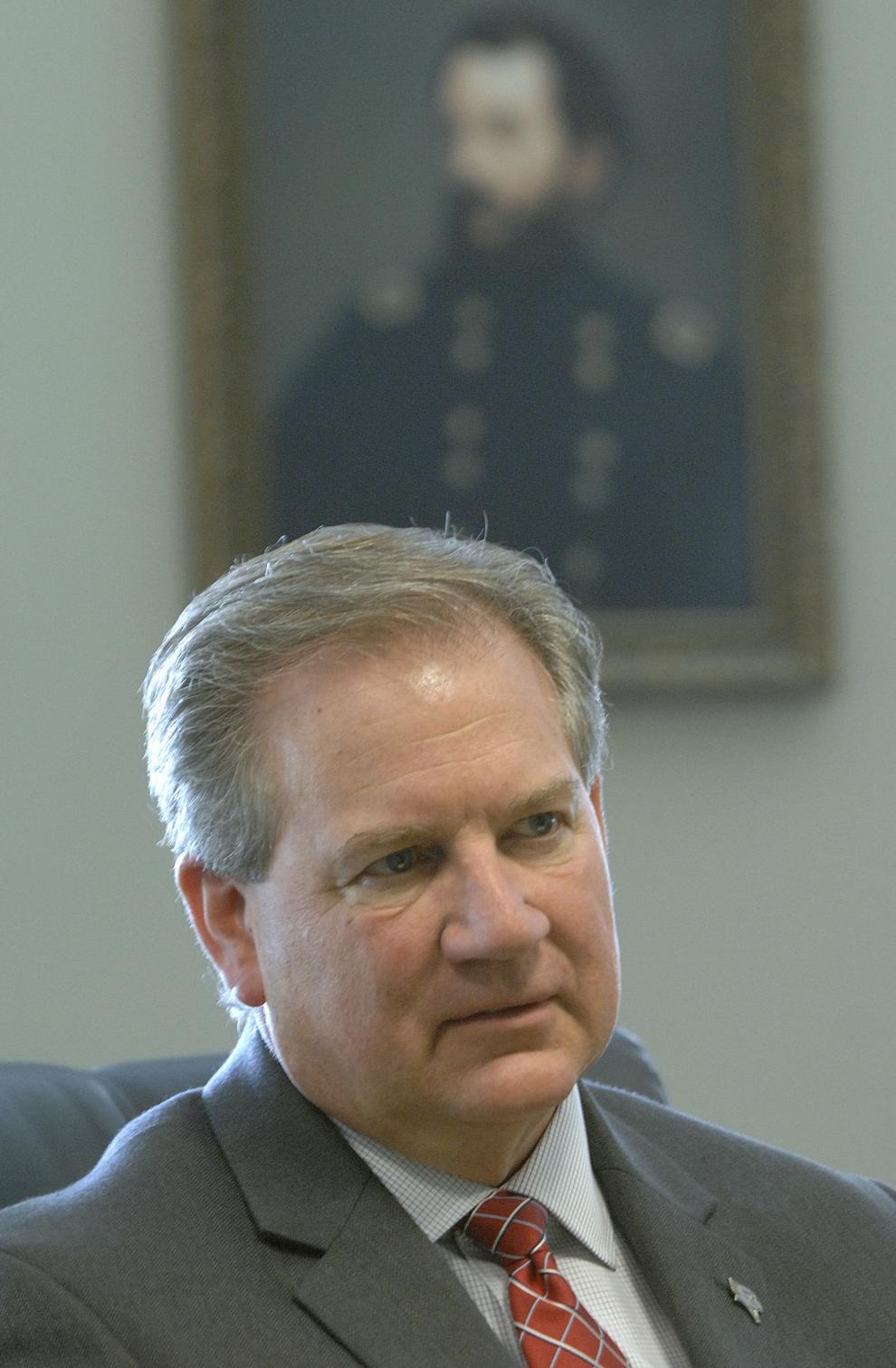 DOMINANT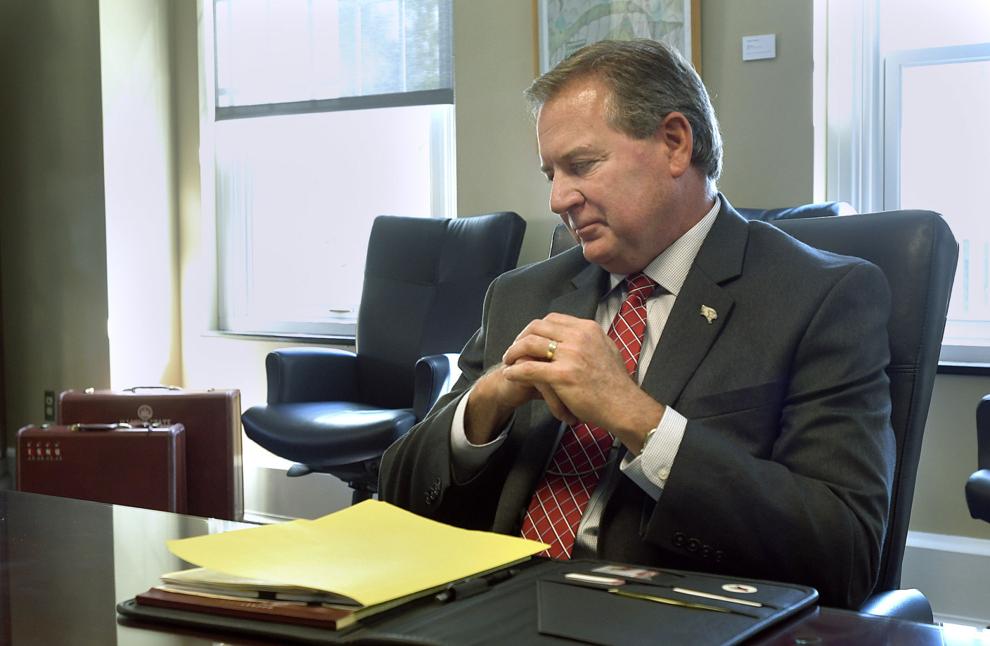 100220-blm-loc-2lyons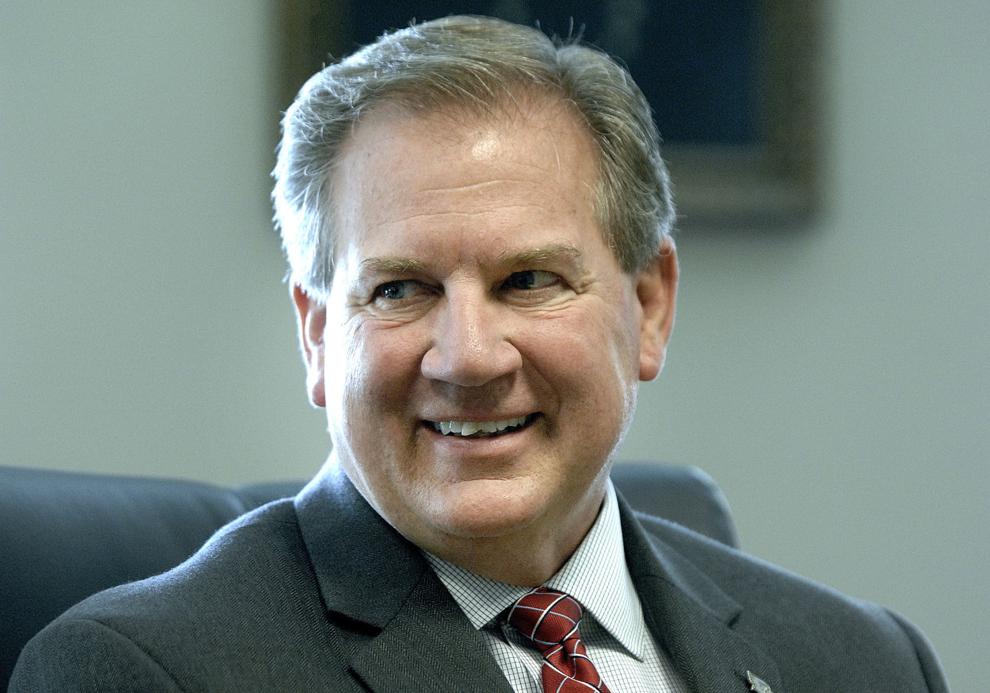 SECONDARY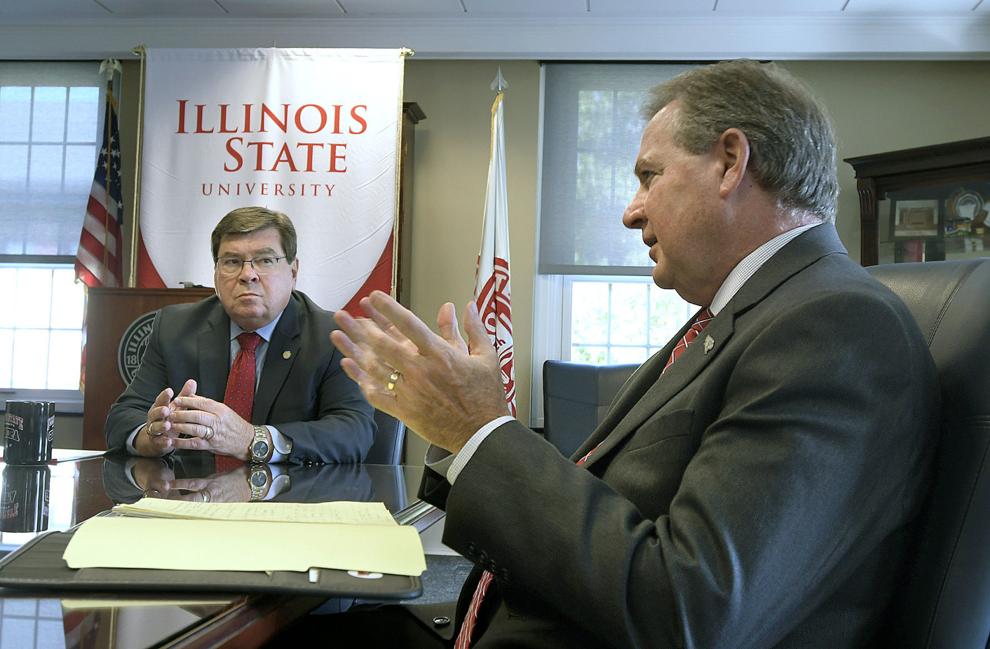 Follow Randy Kindred on Twitter: pg_kindred