BLOOMINGTON — Volunteers in Bloomington-Normal are gearing up for the start of the school year and packing bags with all the gear students will need.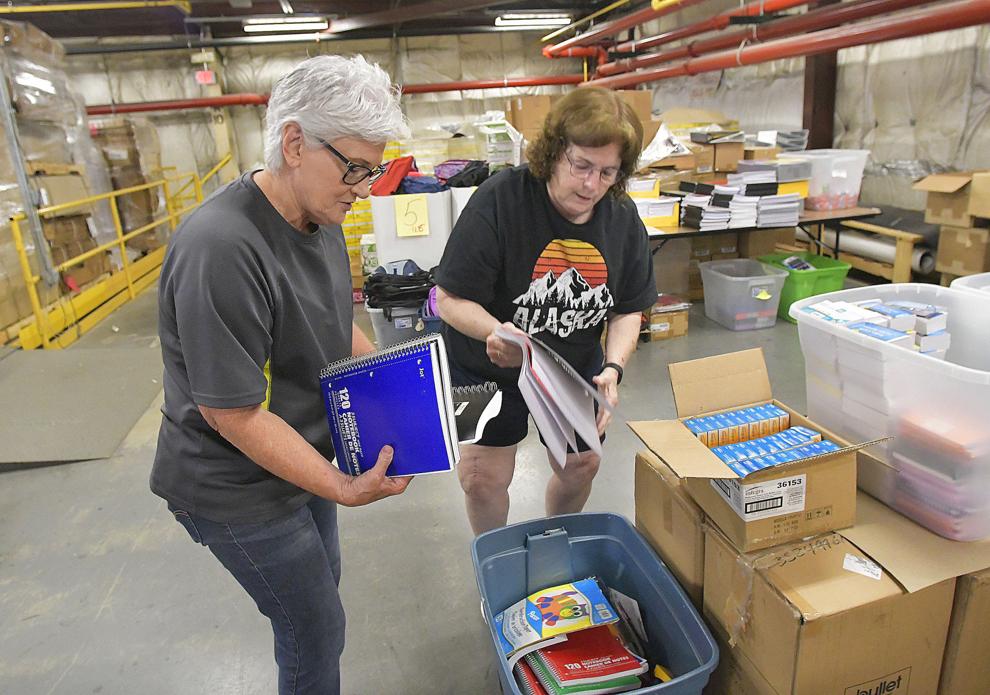 "When we get to hand out those backpacks and you see their shining faces, it's so cool because you know they're going to go home and they're going to unzip it and look through it and organize all their pencils and everything … It's just so great," said Rena Shifflet, a former teacher who volunteered to pack backpacks.
Supplies will be distributed from 10 a.m. to 6 p.m. on Aug. 11 at State Farm Corporate South, 3 State Farm Plaza in Bloomington.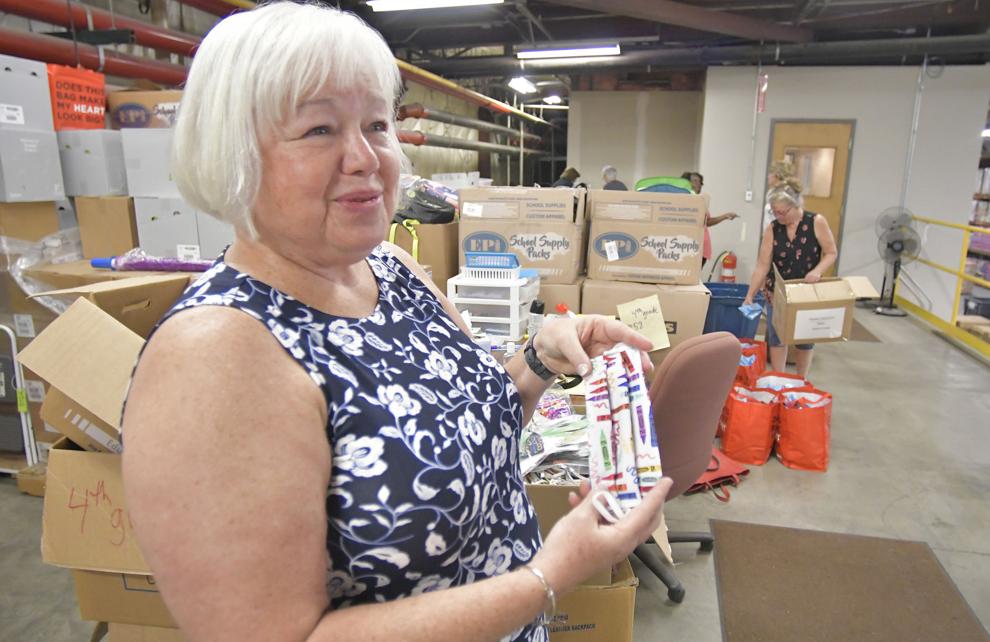 The giveaway will be a drive-thru for the second year after the traditional party was cancelled last year because of COVID-19, but volunteers are hopeful next year the event can be more fun.
The drive-thru "wasn't the same," Shifflet said. "I can't wait until we can get that personal face to face again. It really is a party. There's balloons and people cheer and yell and scream and kids just come running down (into the arena) and you can tell they're just so excited."
More than 100 community members have volunteered in shifts to help pack backpacks at the Midwest Food Bank warehouse in the last several weeks, slowly filling 4,000 to be ready for the giveaway.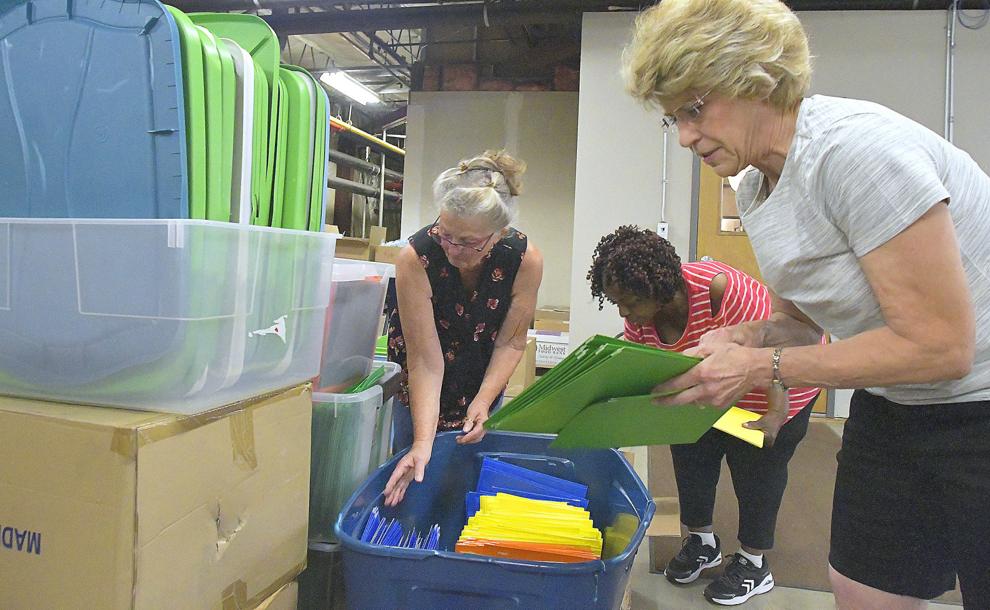 Regina Johnson, who has been volunteering with the alliance for at least 20 years, said no matter what challenge comes up, "we seem to make it through it."
"I just love giving back to the community and helping out. In this day and time, it's not certain who are the people who need it — sometimes it's just everybody that needs help," she said.
Meadows said the number of backpacks increased in 2020 from 3,000 to 4,000 because of the growing need for financial assistance among Bloomington-Normal families.
"The food banks could tell me that they had about a 30% increase in people coming and needing food so we used that number because we could do 30%," Meadows said, noting they are estimating similar need this school year.
The Back 2 School Alliance's supplies were wiped out last year after increasing output and distributing supplies for students in remote learning, "so we started from scratch."
Elementary and junior high students will be provided with their basic supplies, like notebooks, folders, glue sticks and pencils, but some additions, like masks, sanitizer and reusable water bottles, have been made to accommodate additional safety measures in schools.
Supply drive boxes can be found throughout the Bloomington-Normal community, including at Casey's Garden Shop and Florist and HyVee, and those boxes will remain in place until about mid-September.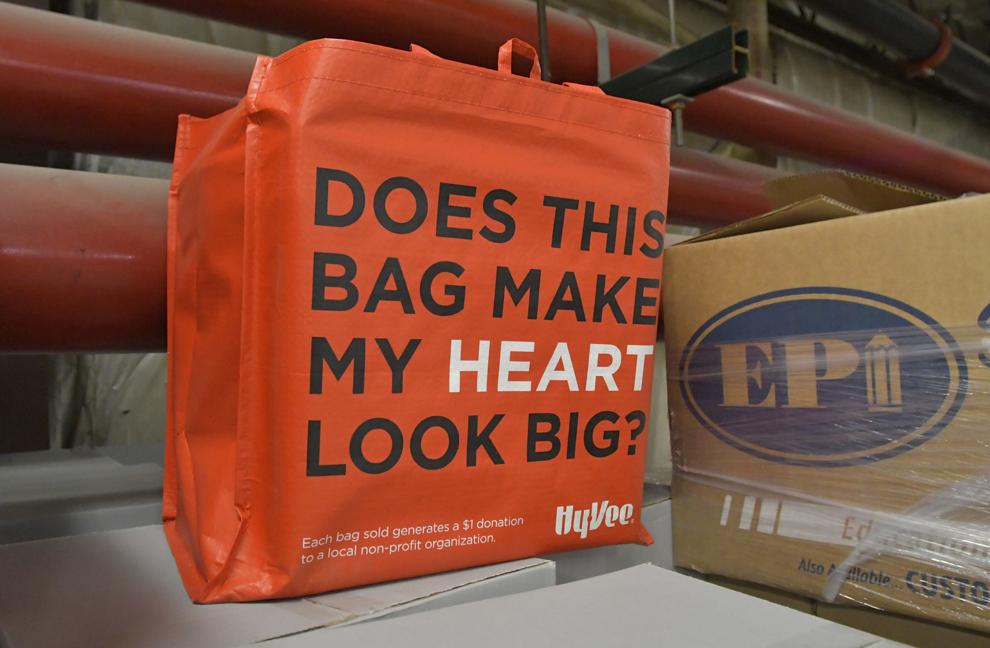 "We would love to have (the supplies) right now so we can pack them, but we are going to take school supplies year round because once we get done on Aug. 11 handing them out, we still send additional supplies to the schools and we then start packing for next year," Meadows said.
The three items that are most needed for the giveaway are composition notebooks, markers and crayons.
---
Contact Kelsey Watznauer at (309) 820-3254. Follow her on Twitter: @kwatznauer.