NORMAL — Illinois State University President Larry Dietz has joined with the state's other eight public university presidents in seeking more federal assistance to help meet the costs of their response to the COVID-19 pandemic as fall semester approaches.
In the letter to the Illinois congressional delegation, the presidents note that as of July 3, the combined impact of the pandemic on the universities is estimated at $393.5 million. The figure includes tuition and housing refunds plus extra support for students and purchases of hardware and software for online classes and cleaning and medical supplies.
ISU estimates the overall financial impact of the pandemic is $28 million so far, said ISU spokesman Eric Jome. That breaks down to about $20 million in refunds and costs plus about $8 million in lost revenue.
The letter states, "Our universities will spend tens of millions more dollars as we commence fall operations."
ISU and other universities plan to open this fall with a mix of in-person, online and hybrid classes. ISU plans to switch to all online classes after fall break, according to a plan announced earlier this month by Dietz.
In that plan, the university said it will assist students in need with technology resources "to the fullest extent possible."
The CARES Act relief package earmarked about $16.1 million for ISU, with half of that to go to students, including fall semester.
Statewide, public universities have provided about $68.5 million in emergency financial aid grants to students, according to the letter.
"We are grateful for that funding, but further support is needed to help ensure they can continue and complete their educations," the presidents wrote.
The U.S. House of Representatives passed a $3 trillion aid package called the Health and Economic Recovery Emergency Omnibus Solutions (HEROES) Act on May 15. The vote was largely along party lines, with Central Illinois Congressmen Rodney David, Adam Kinzinger and Darin LaHood, all Republicans, voting "no."
Republicans in the U.S. Senate are expected to push forward a scaled down package in the neighborhood of $1 trillion.
A big question is whether the House and Senate can reach a bipartisan agreement before their scheduled summer adjournment in August.
Specifically, the presidents' letter urged support for:
• An additional $47 billion in emergency funding for students and institution of higher education nationwide, as requested by the Association of Public Land-grant Universities.
• Additional funding and regulatory relief to address disruptions to research grants, which help pay salaries.
• Temporary and limited liability protections to help ensure that universities acting in good faith and following applicable public health standards do not face expensive and time-consuming litigation.
• Refundable tax credits to help public institutions recover the costs of providing expanded paid sick leave and Family and Medical Leave Act  benefits for employees, as required by the Families First Coronavirus Response Act. The act provided those tax credits to private employers but not public employers.
Photos: Illinois State graduates return to quad to make portraits
Photos: Illinois State graduates return to quad to make portraits
051020-blm-loc-7isugrads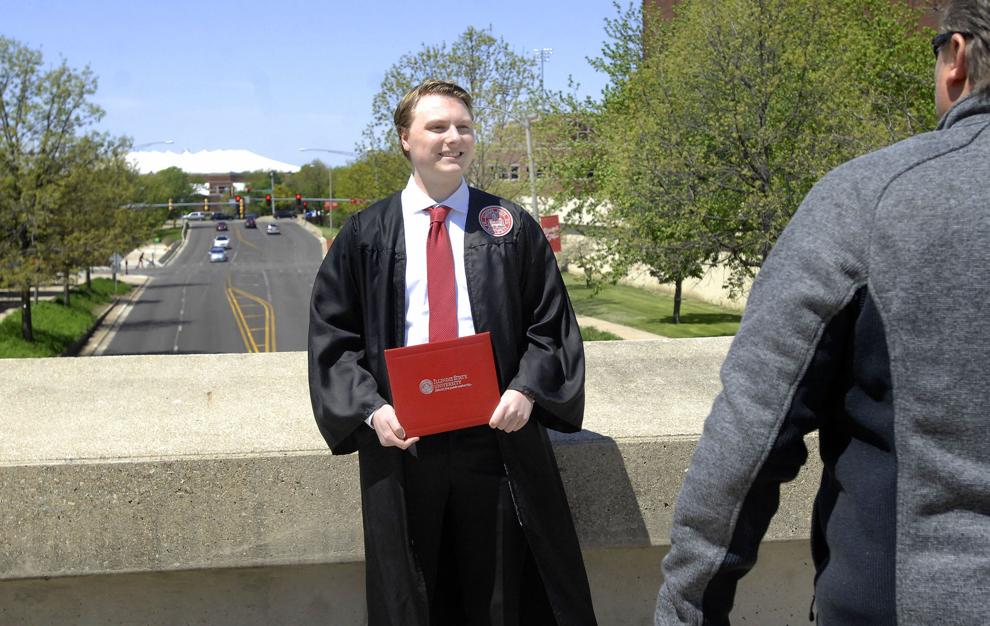 051020-blm-loc-1isugrads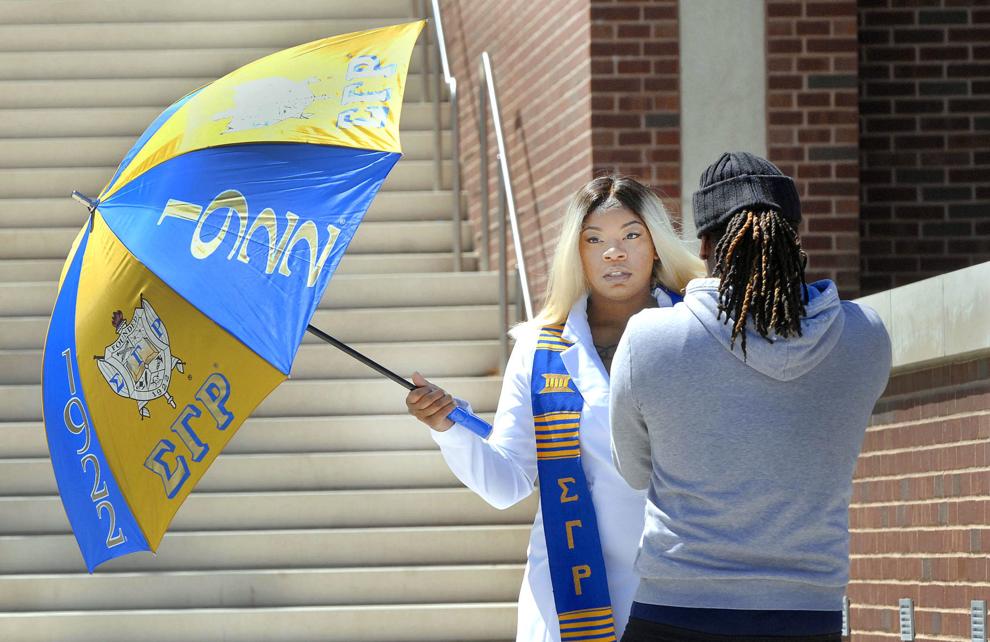 Congratulations, Graduates!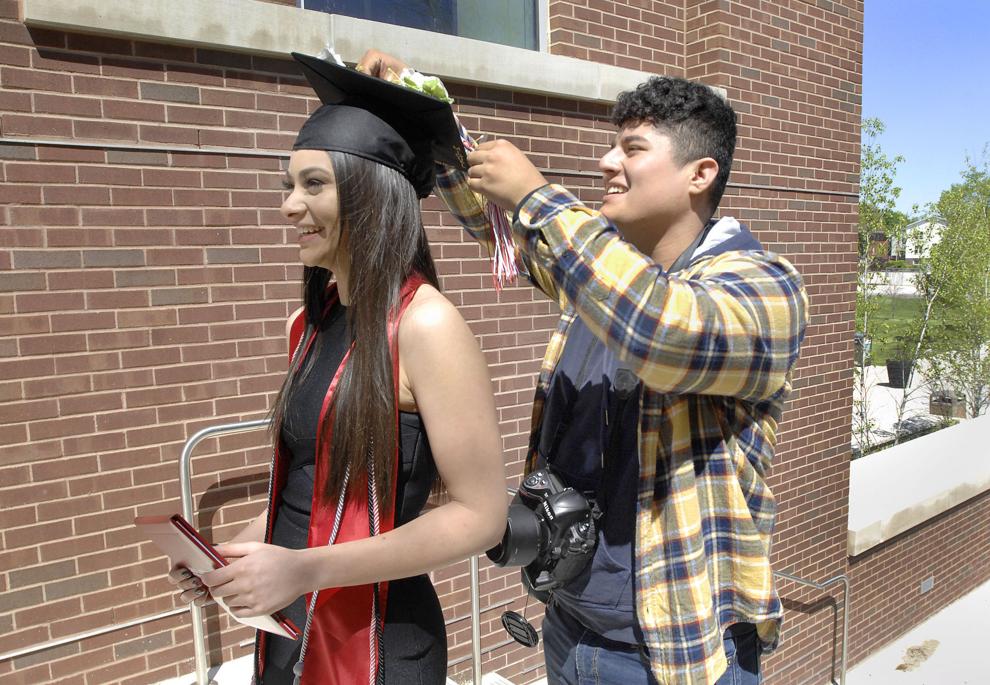 051020-blm-loc-3isugrads
051020-blm-loc-4isugrads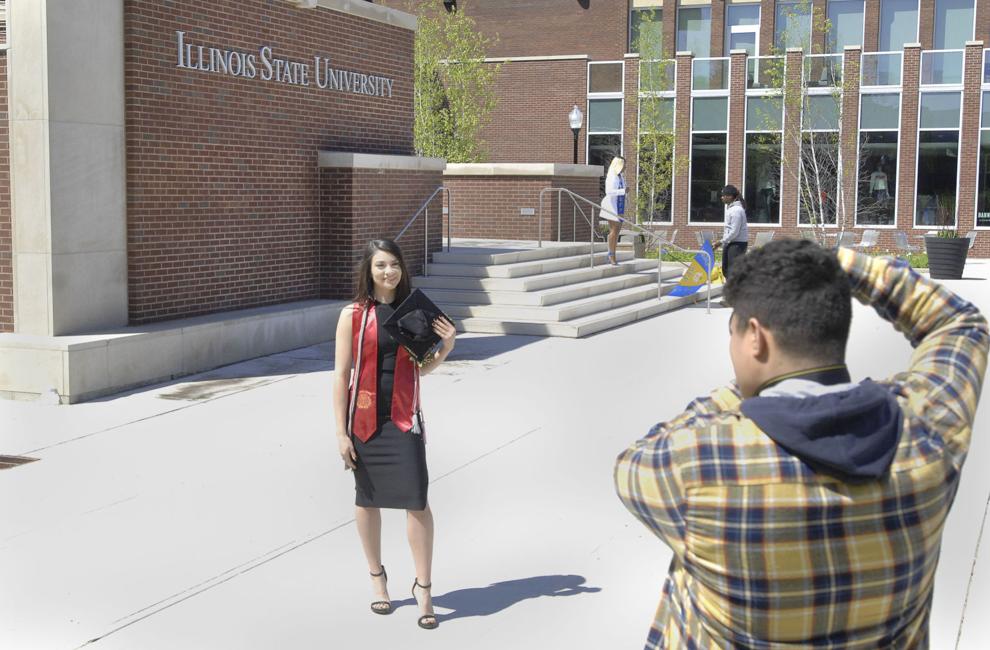 051020-blm-loc-5isugrads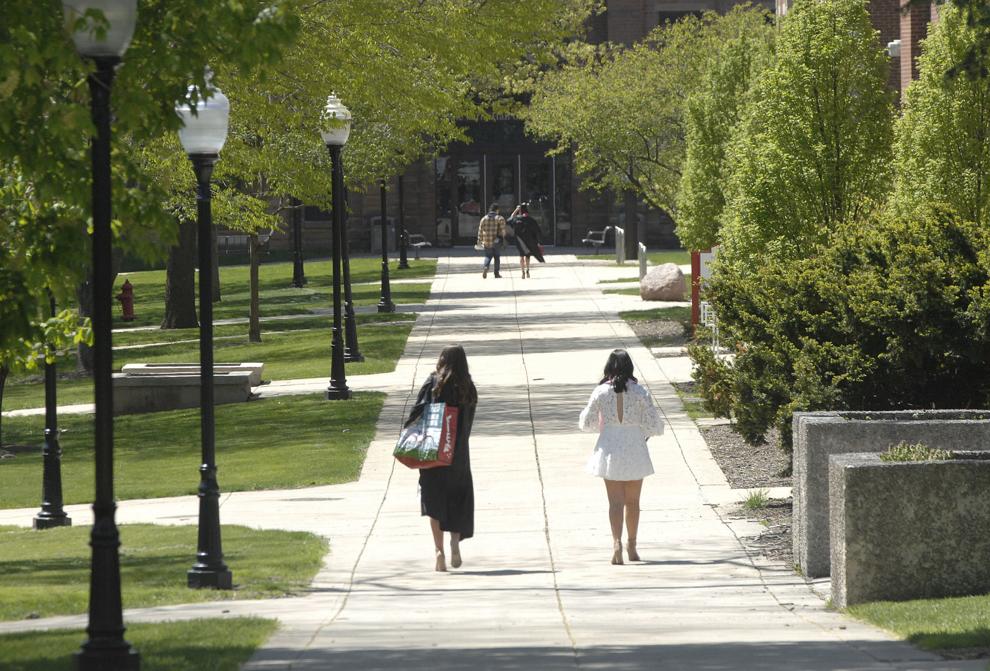 051020-blm-loc-6isugrads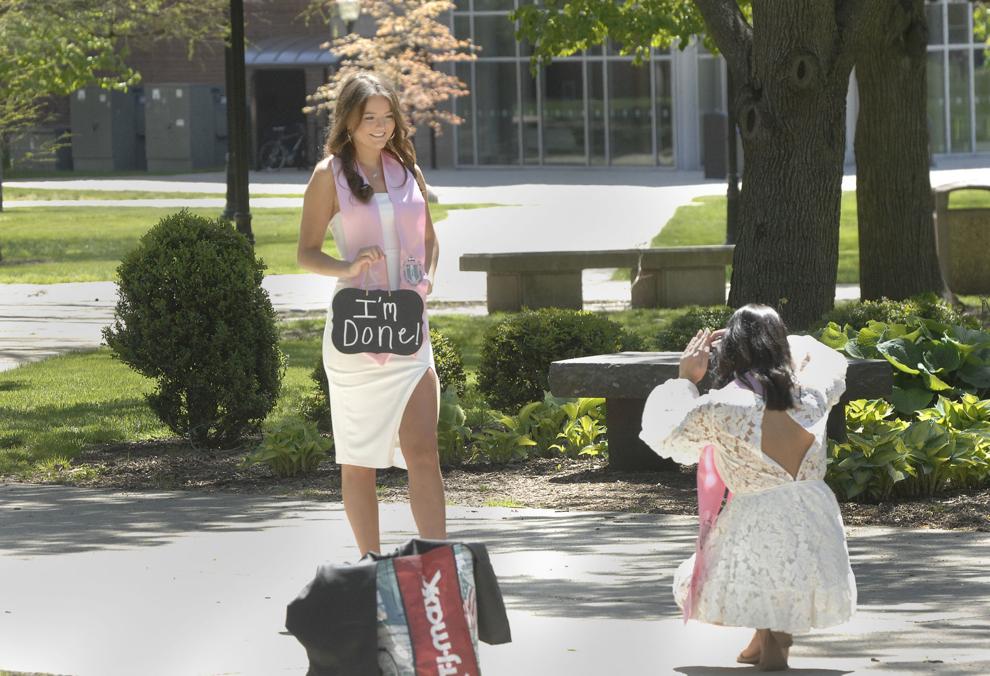 051020-blm-loc-9isugrads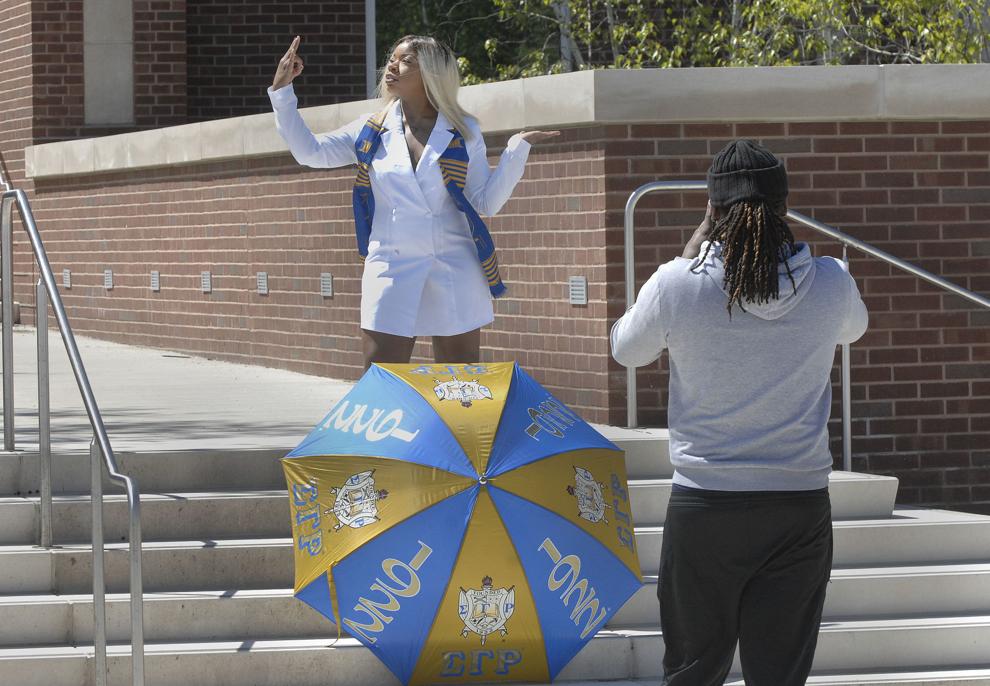 051020-blm-loc-8isugrads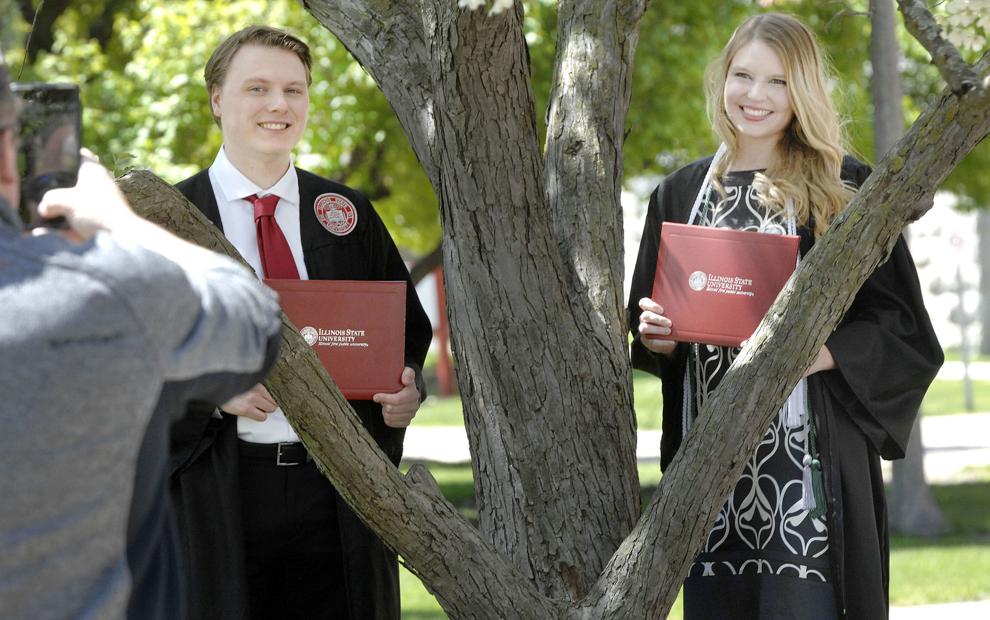 051020-blm-loc-10isugrads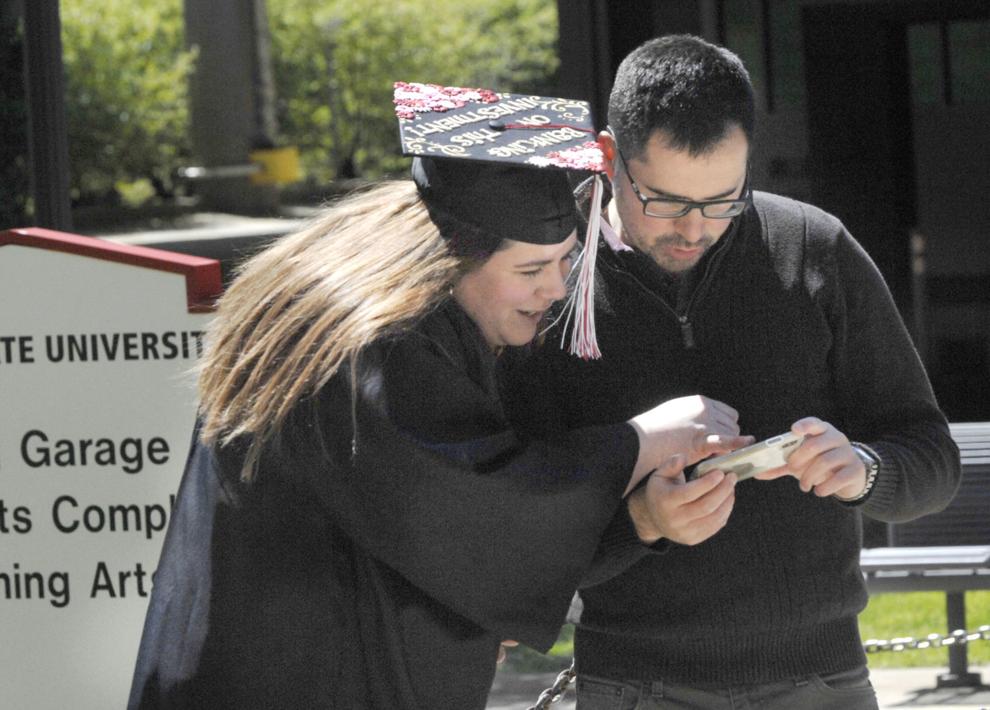 Contact Lenore Sobota at (309) 820-3240. Follow her on Twitter: @Pg_Sobota