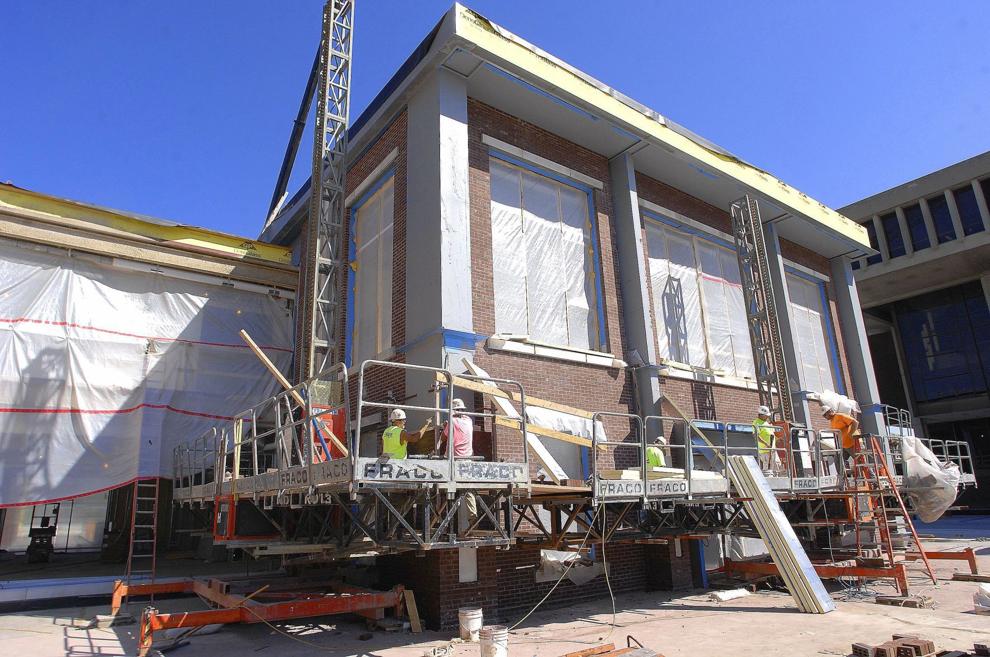 NORMAL — Both the campus community and the public at large might have trouble recognizing Illinois State University's Bone Student Center once Phase One of its revitalization project is completed early next year.
A "grand staircase" taking people to the overpass leading to the main part of campus, plus a three-story addition and welcome center, are only part of the changes.
The 45-year-old building will have more natural light, more indoor and outdoor seating, several new dining options and a more versatile Brown Ballroom with its own reception area where people can gather before functions.
But Johnson also sees the changes as "an opportunity to engage with our community as well."
"This is a true living room for the campus and we're inviting people in," said Johnson, following a tour of the work in progress.
"This is going to be outstanding," said Johnson. "This is going to meet the needs for our students and our community."
NORMAL — In his nearly 25 years of teaching at Illinois State University, Sol Shulman influenced countless students. But his lessons extended …
Jim Jacobs, CEO of Core Construction, the project's general contractor, commented on the amenities as he toured the construction site.
"There will be so many places to sit, relax and collaborate," said Jacobs. "When you keep students engaged on the campus, they'll be so much more successful."
The Brown Ballroom will have partitions enabling it to remain as one large room or be divided into two or three. In addition to the current ballroom entrance from the main concourse — often a point of congestion — there will be two additional entrances from the new reception or "pre-function" area.
That area can be used for registration or gatherings, including receptions and even buffets before an event, said Bill Legett, director of event management, dining and hospitality.
Work on the Brown Ballroom is expected to be completed in time for ISU Founders Day on Feb. 21, when several events will be scheduled there, said Legett.
"No pressure," he said with a laugh, looking toward Tom Cole, project manager with Core Construction.
While much of the Phase One work will be done by the end of February, some of the new food areas won't open until mid-March, after spring break, and one is targeted to open in mid-May, after graduation.
Among the new additions will be a Starbucks on the first floor at the east end of the student center with both indoor and outdoor seating. McAlister's Deli will remain at its current first-floor location.
The second floor will include a Tex-Mex restaurant and one with Asian cuisine, officials said. ISU will be the franchisee. Legett said the names of those two restaurants will be announced later, possibly as soon as next month.
The Tex-Mex place will open in March but opening of the Asian cuisine spot is not anticipated until summer 2020.
The Timbers Grille will open in 2020 with burgers, chicken, fries and shakes on the second floor.
The Landing, with grab-and-go food, including pizza, is expected to open in summer near Starbucks. It will also have fresh baked goods from a new bakery under construction at Watterson Commons.
The Barnes & Noble Bookstore will be moving in March from a relatively obscure upstairs location to a highly visible first-floor spot near the grand staircase. It will have large windows facing outside and entrances directly from the outside and from inside of the student center and include ISU merchandise.
"This is kind of the front door to campus," said Legett.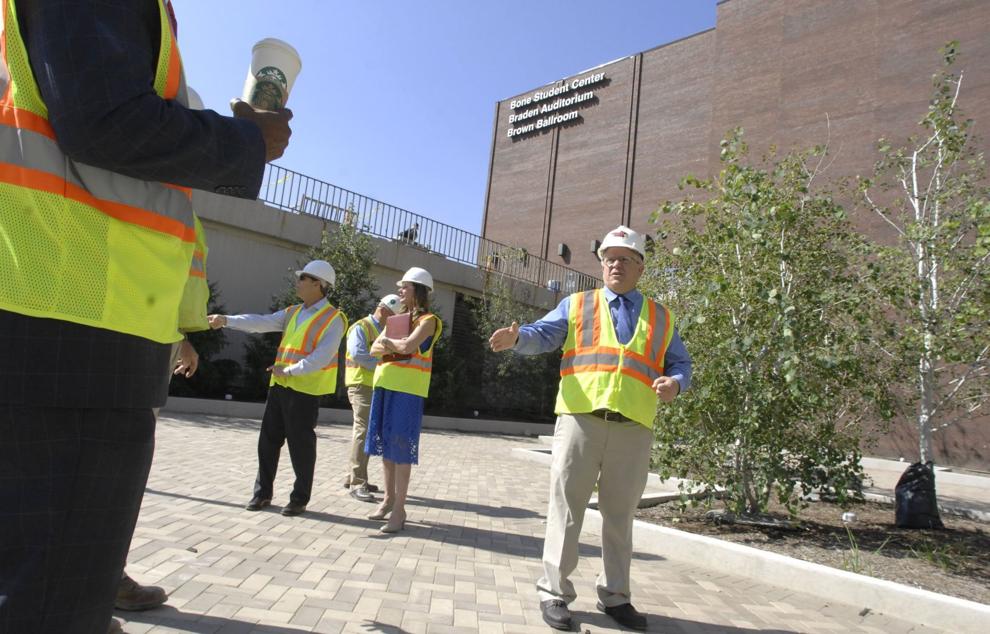 Having visible Redbird merchandise along with a large ISU logo near the staircase "will help from a branding standpoint," said Legett. "You know right away you're at Illinois State University."
The new three-story addition also will include a welcome center for students and visitors, including a place for admissions personnel to meet with parents and prospective students.
The overall project, particularly the second and third phases, also includes a lot of behind-the-scenes changes designed to improve operations and efficiency.
A loading dock is being moved to provide easier access. The catering kitchen is moving to the first floor, closer to the Brown Ballroom and other rooms, which also makes it easier to transport food to other places on campus.
Photos: Expansion of Bone Student Center is a recruiting asset for ISU
092318-blm-loc-4isustudentcenter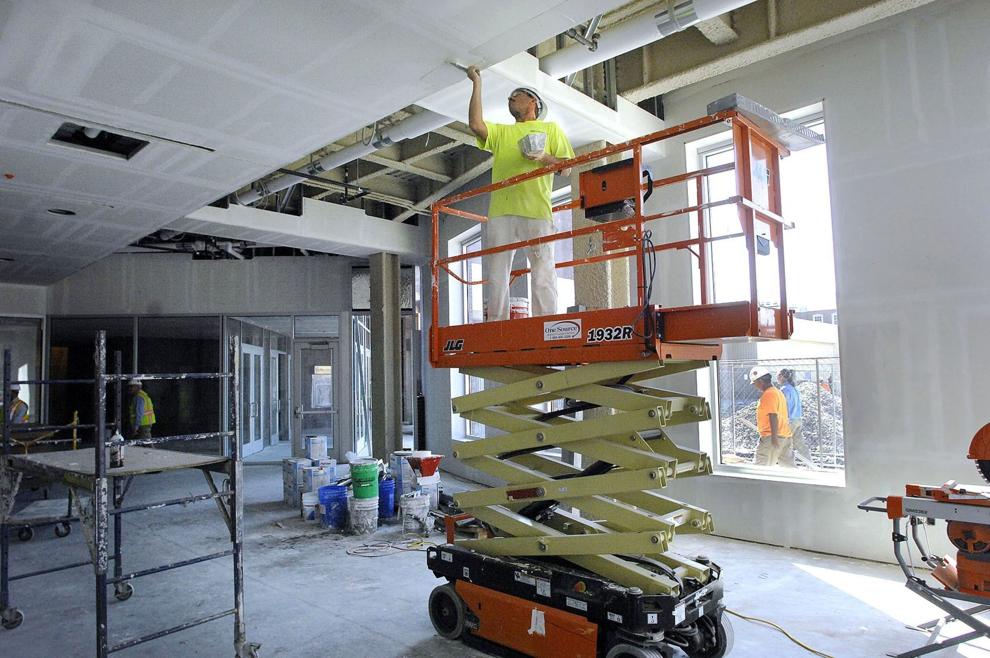 092318-blm-loc-5isustudentcenter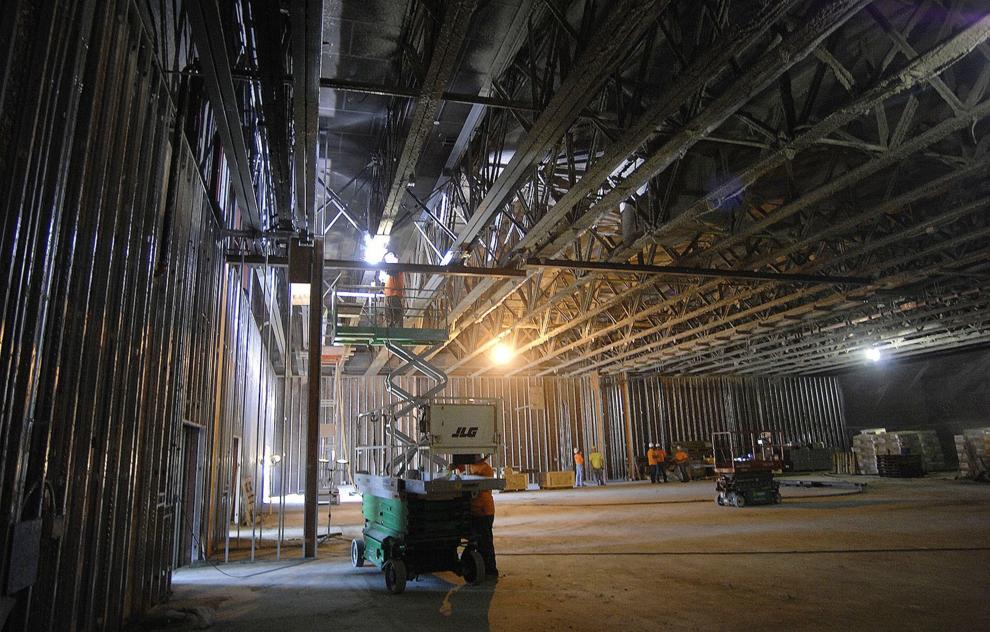 092318-blm-loc-7isustudentcenter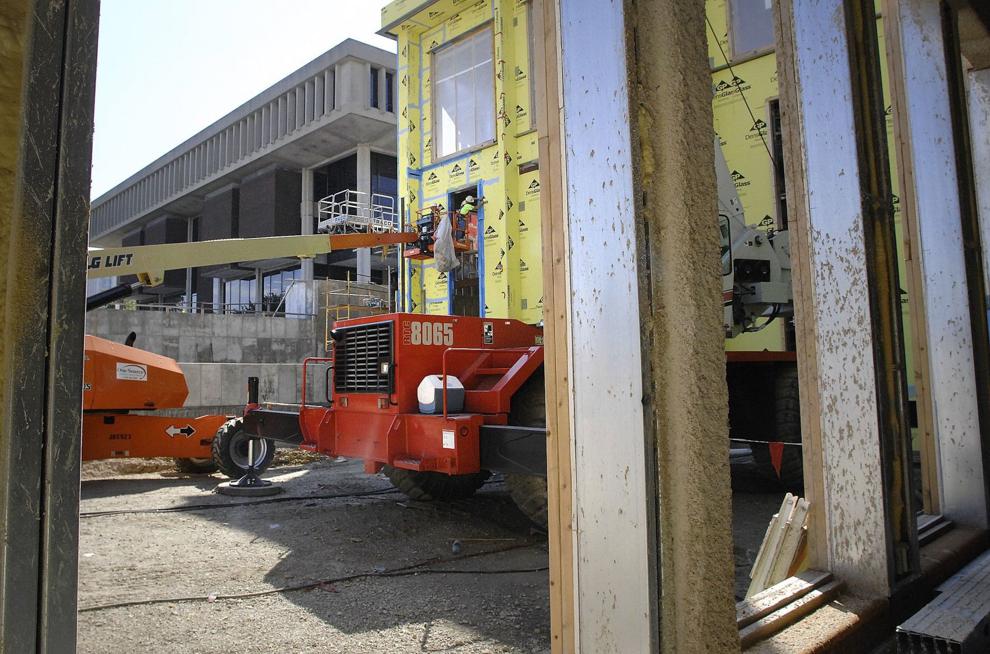 092318-blm-loc-8isustudentcenter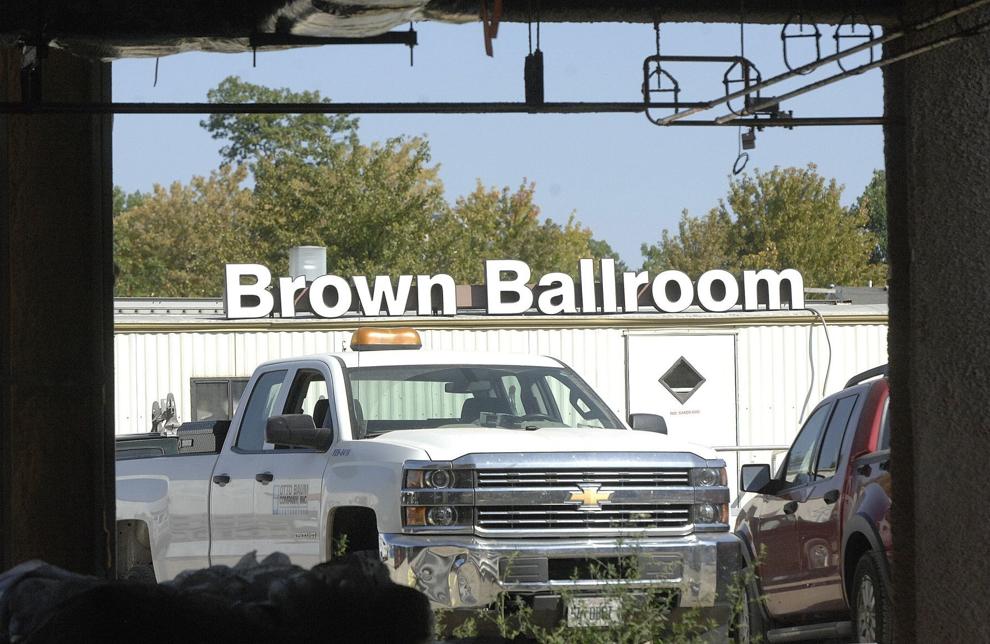 092318-blm-loc-9isustudentcenter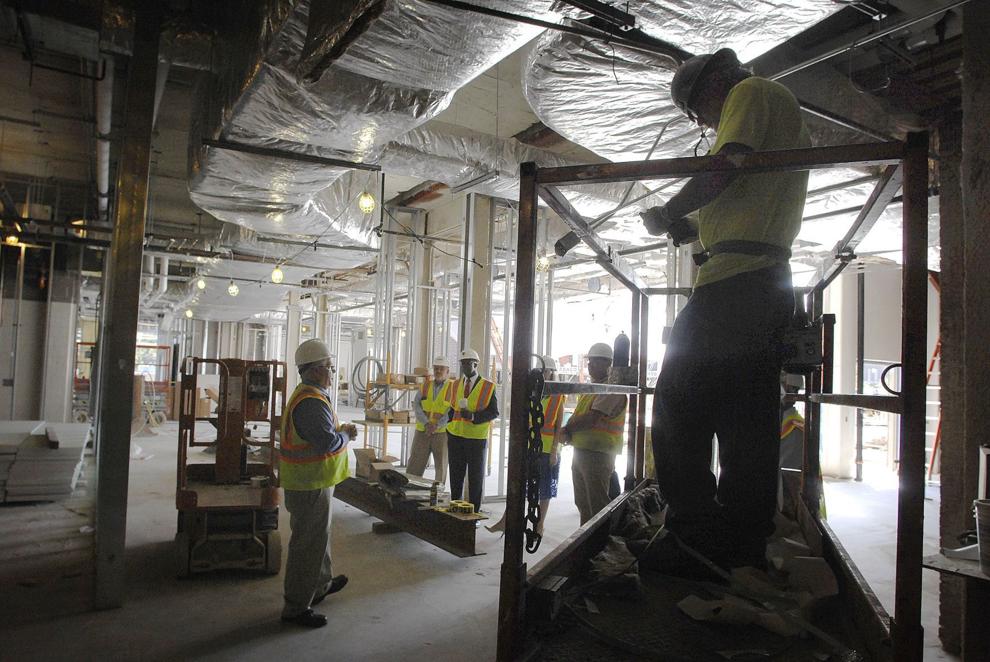 092318-blm-loc-2studentcenter
092318-blm-loc-1studentcenter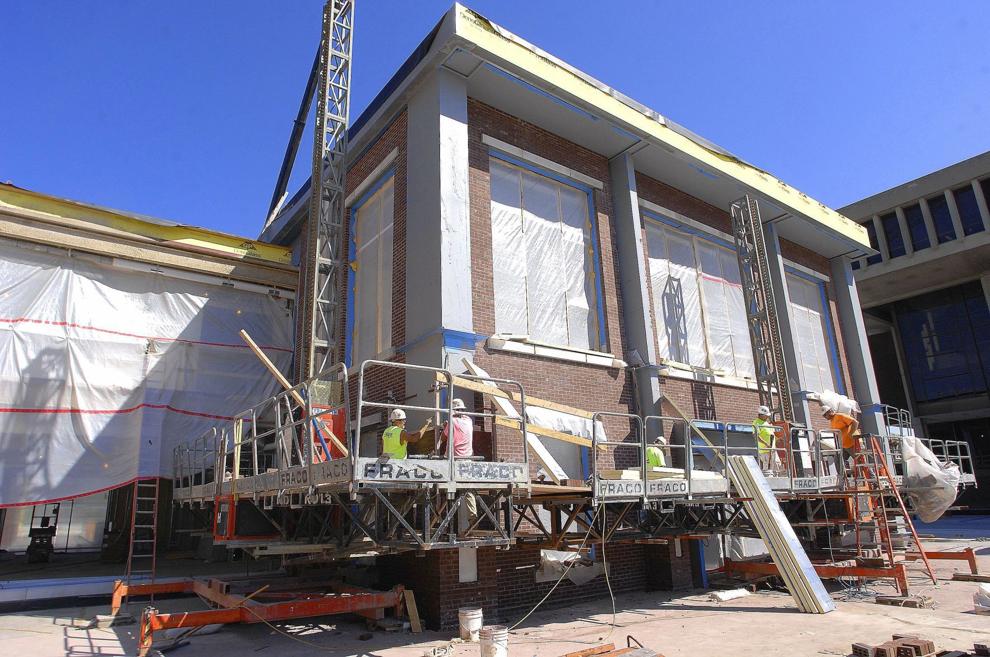 092318-blm-loc-3studentcenter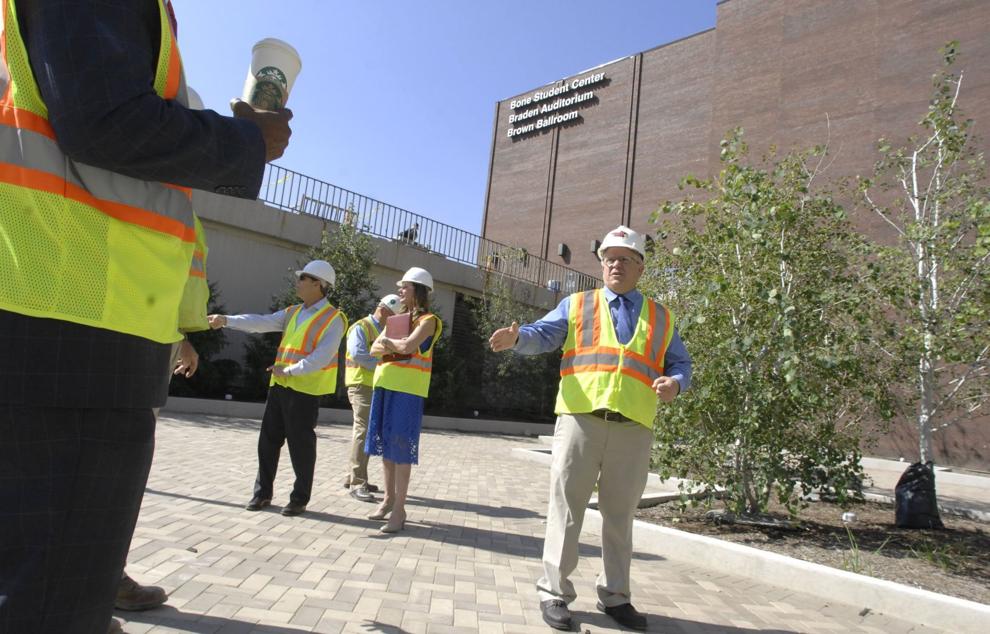 092318-blm-loc-11isustudentcenter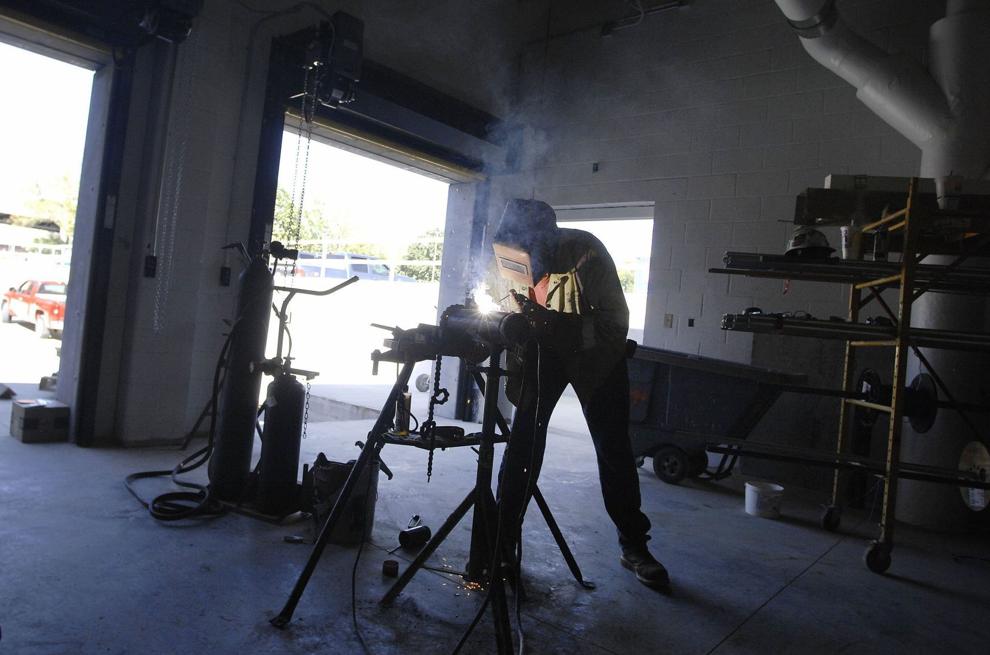 092318-blm-loc-6isustudentcenter
092318-blm-loc-10isustudentcenter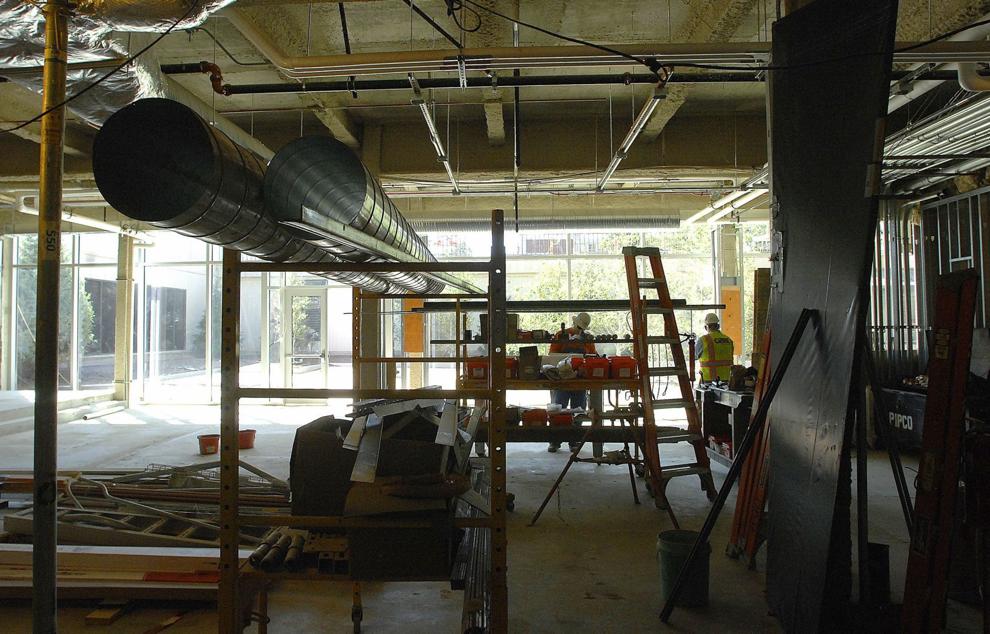 092318-blm-loc-12isustudentcenter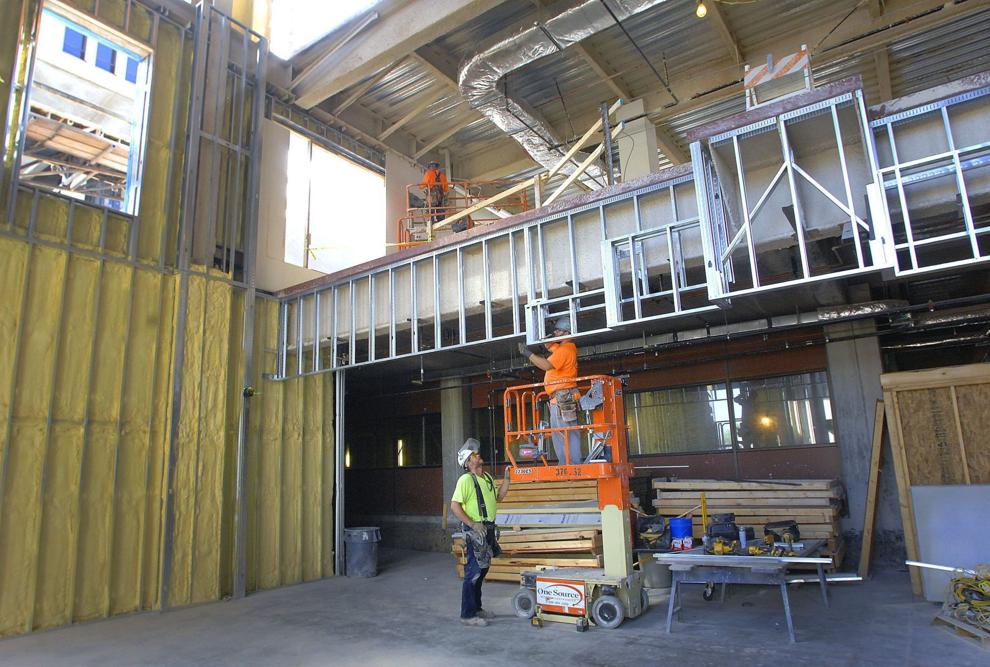 092318-blm-loc-13isustudentcenter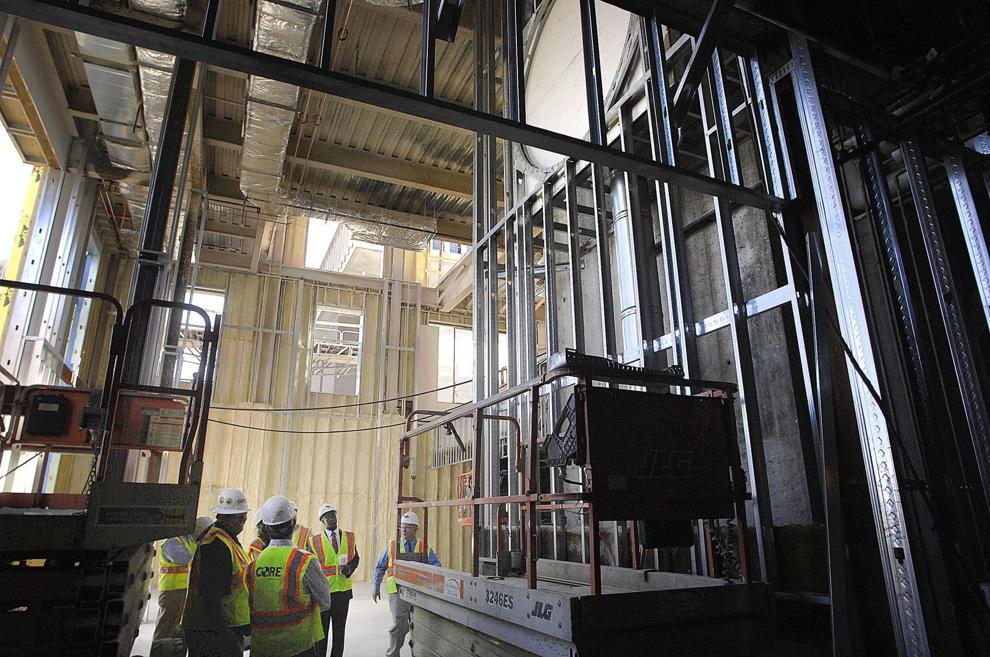 092318-blm-loc-14isustudentcenter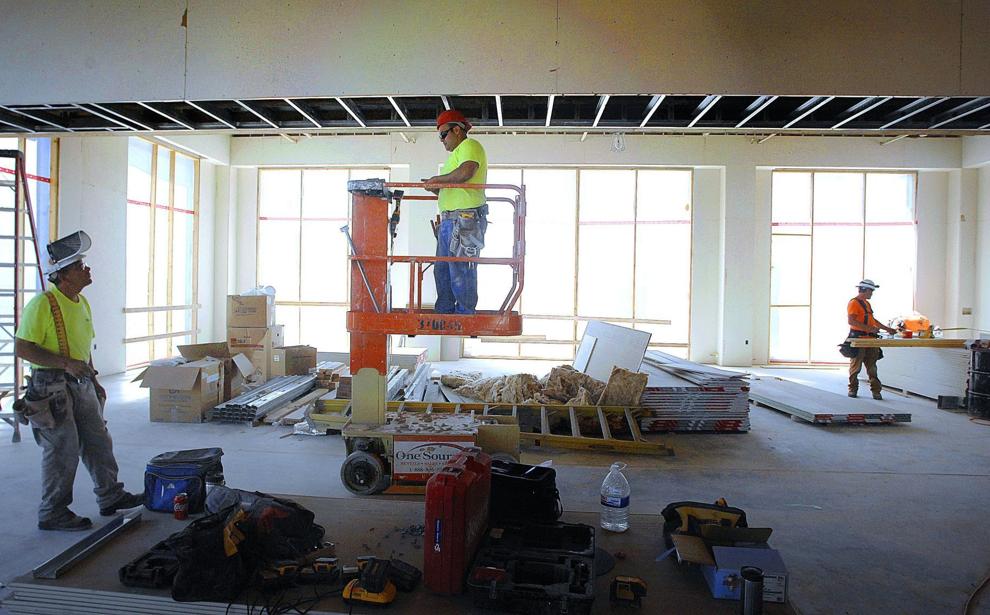 Contact Lenore Sobota at (309) 820-3240. Follow her on Twitter: @Pg_Sobota