Bart Rogers, 50, who was general manager of the city-owned arena, was ordered to pay $20,500 to the city of Bloomington after he pleaded guilty to transferring $15,000 in 2013 from Central Illinois Arena Management, the company that operated the arena now known as Grossinger Motors Arena, to Illinois Pro Sports, a firm connected to the Bloomington Thunder hockey team, of which he was a managing partner.
As part of the plea agreement, 21 additional charges of theft were dropped and Rogers was fined $75 and sentenced to two days in the McLean County Jail, one of which he already had credit for.
Chris Spanos, first assistant state's attorney for the civil division, said the city was very happy with the conclusion of the cases related to the arena.
He said this resolution was justice for the city and the taxpayers.
"I don't know how anybody can call that anything but success," Spanos said. "What else would be justice, sending them to prison for 20 years and not recovering a penny?"
After First Assistant State's Assistant Brad Rigdon read the prosecution's factual basis for the charge, Rogers' attorney Stephanie Wong said the defendant "disagrees with the assertion made by the state" but stipulated that they could produce witnesses that would testify to the charge.
"I think Bart is being made to pay $20,500 more than what he should have because he is solely responsible for putting the coliseum on the map," she said after the hearing. "This charge stems from the Jason Aldean concert occurring on a date when the hockey team was scheduled to play, and only a fool of a businessman would pass up a Jason Aldean concert. You would think that the government would be grateful for the huge profit that was made as a result …"
"The hockey team is entitled to some kind of compensation for lost revenue because they gave up those play dates. … This transfer is standard industry practice, and was in fact the same arrangement made only two years before this when Bart was not the owner of the team."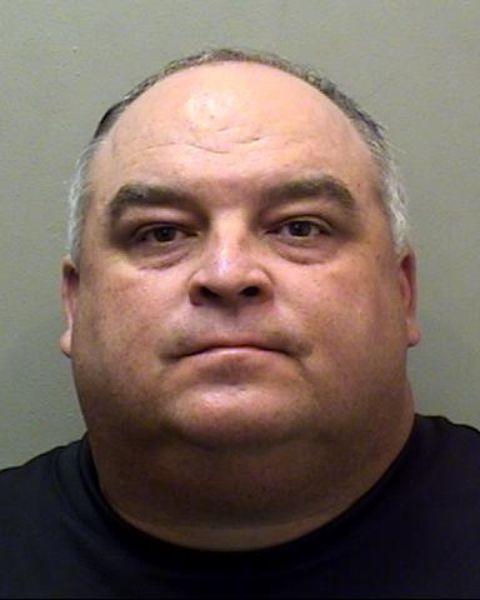 In a four-page statement, Rogers also said the team's payment was the industry standard.
"Our booking committee talked it over and all agreed we could not let the show pass by and needed to move the games so we could land this seven-figure economic impact weekend event for our City and building," he wrote.
When asked why he would plead guilty, Wong said "Quite frankly, Bart does not have the limitless resources that the government has. This has been four years of emotional and psychological stress and torture on him and his family."
Rogers wrote, "It was time to put closure on this whole ordeal without going through not one but two trials. ... The mental and physical toll that this has taken on myself and family is unbelievably great and these four years, I can never get back."
Others charged
Rogers' plea comes about four years after the investigation into the arena by the Illinois State Police and Illinois Department of Revenue began.
Five management officials were indicted in September 2017 on 111 total charges accusing them of stealing money the city was entitled to under the contract.
Butler pleaded guilty to one misdemeanor theft charge and was sentenced to 30 days home confinement, in addition to his restitution. Ten charges were dropped prior to his plea deal, which included the dismissal of 34 felony charges.
Charges against Kelly Klein, former assistant manager of finance for the arena, were dismissed in May 2019.
---
The 24 most unique town names in Illinois
Contact Kelsey Watznauer at (309) 820-3254. Follow her on Twitter: @kwatznauer.