GOODFIELD — A fire that killed five people, including three children, earlier this month at a Goodfield mobile home park was intentionally set and authorities now consider the case a homicide investigation, the Woodford County coroner said Thursday.
"Whatever caused it, whoever caused it doesn't change the fact that lives were lost. Heaven found a few new angels," Anna Marie Siebert, a neighbor, said Thursday.
State's Attorney Greg Minger said DCFS is involved in issues unrelated to the fire.
Carbon monoxide from the fire killed Kathryn Murray, 69; Jason Wall, 34; Rose Alwood and Damien Wall, both 2; and Ariel Wall, 1. Katrina Alwood and her 9-year-old son, Kyle, escaped and were treated at a Peoria hospital.
Ariel and Damien were the children of Katrina Alwood and Jason Wall. Rose was a niece; Murray was Katrina Alwood's grandmother.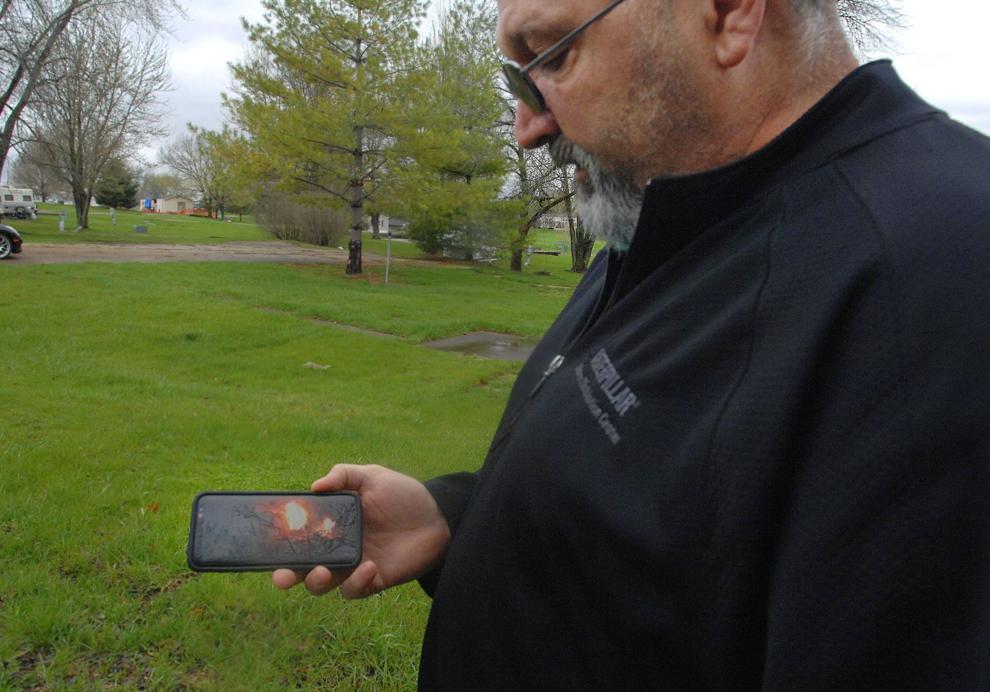 In the days since the fire, neighbors have placed five wooden crosses in front of the home. Shawn Johnson, who manages Timberline Trailer Court, said the structure at the end of Cypress Court will be torn down.
Until then, a tarp covers the center of the boarded-up trailer, which remains surrounded by burned insulation and siding.
Siebert said she and Johnson plan to bring in American Red Cross workers to talk about fire safety with the people who live in the trailer court.
"We're going to make the community safer," Siebert said. "We're bringing in smoke alarms and we're going to go over fire safety so it won't be in vain, per se.
"You've gotta pull the positive and we're going to do that."
The fire was reported around 11:19 p.m. Johnson arrived at 11:26 p.m. and snapped a photo that shows about half the trailer on fire. A minute later, it was engulfed.
"It was a fireball," said Siebert. "My son woke up when he heard the explosion and we all went running."
As a mom, "it rips your heart out," she said.
Ruestman said the investigation includes a number of agencies, including his office, Woodford County Sheriff's Department, Eureka-Goodfield Fire Department, Illinois State Police, Office of the State Fire Marshal and Woodford County State's Attorney's Office.
---
Photos: Fire kills 5 in Goodfield mobile home
Photos: Fire kills 5 in Goodfield mobile home
040819-blm-loc-1goodfieldfire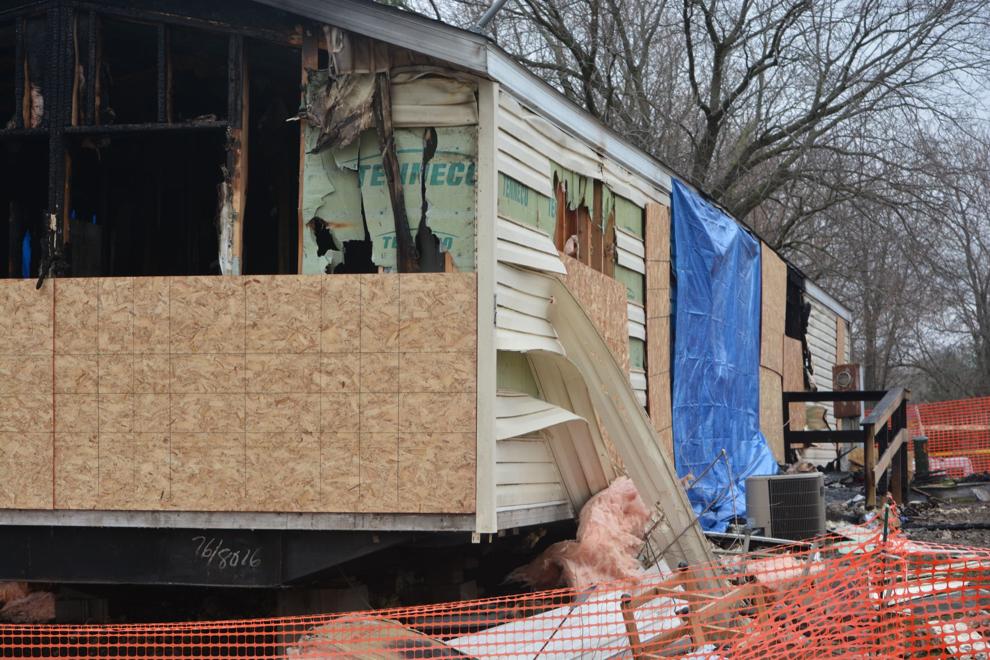 040819-blm-loc-3goodfieldfire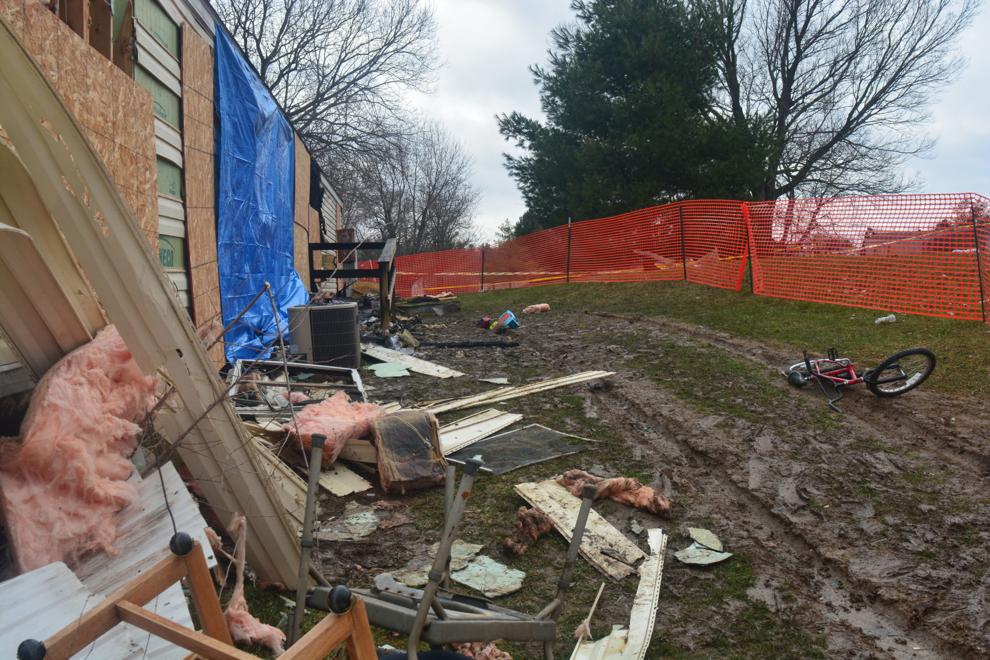 040819-blm-loc-2goodfieldfire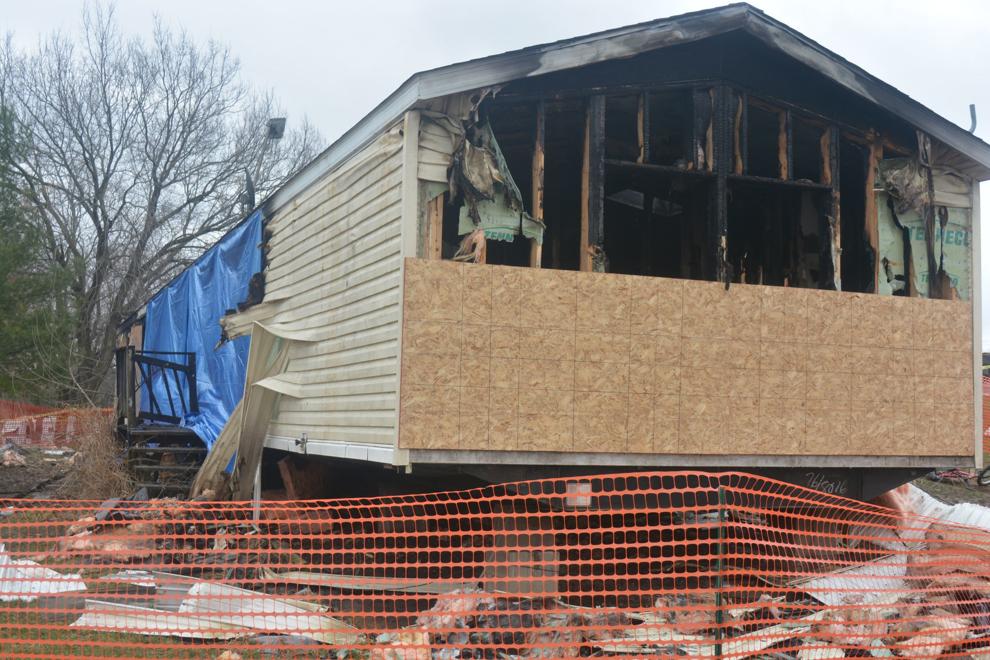 040819-blm-loc-4goodfieldfire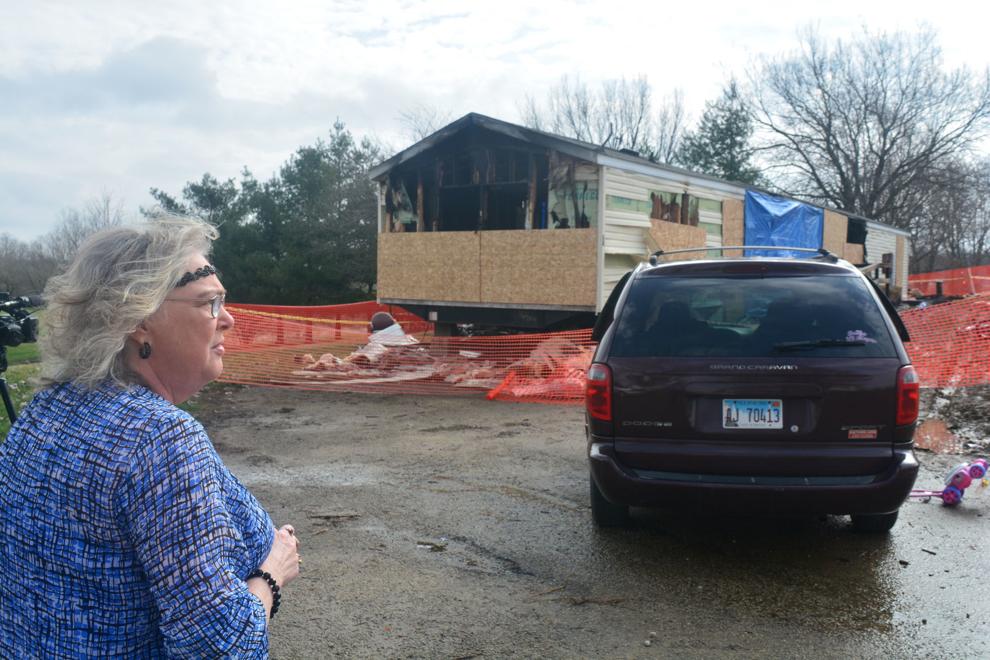 040819-blm-loc-7goodfieldfire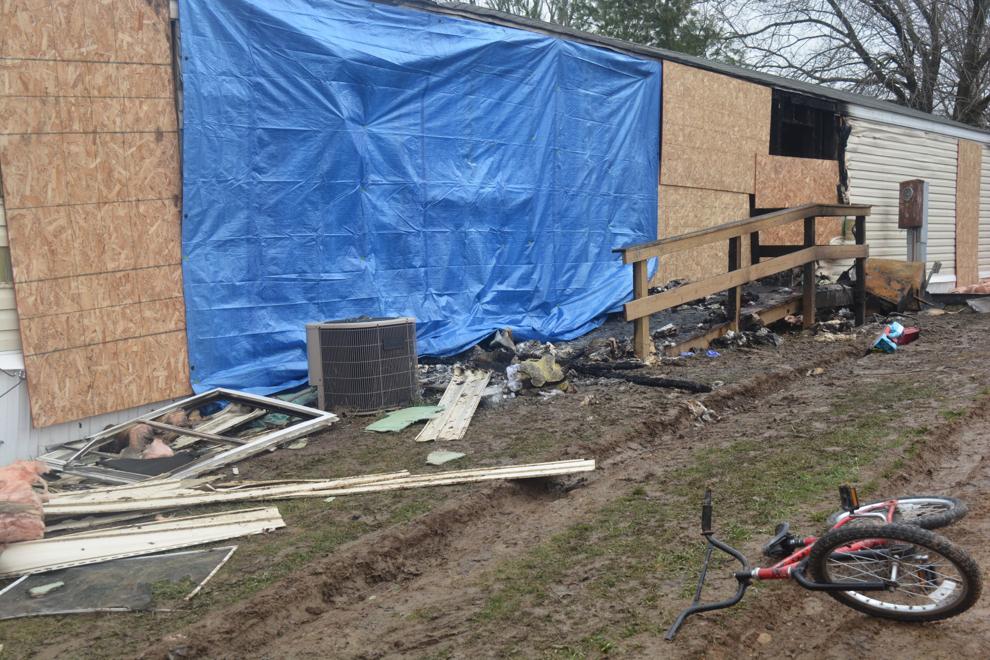 040819-blm-loc-6goodfieldfire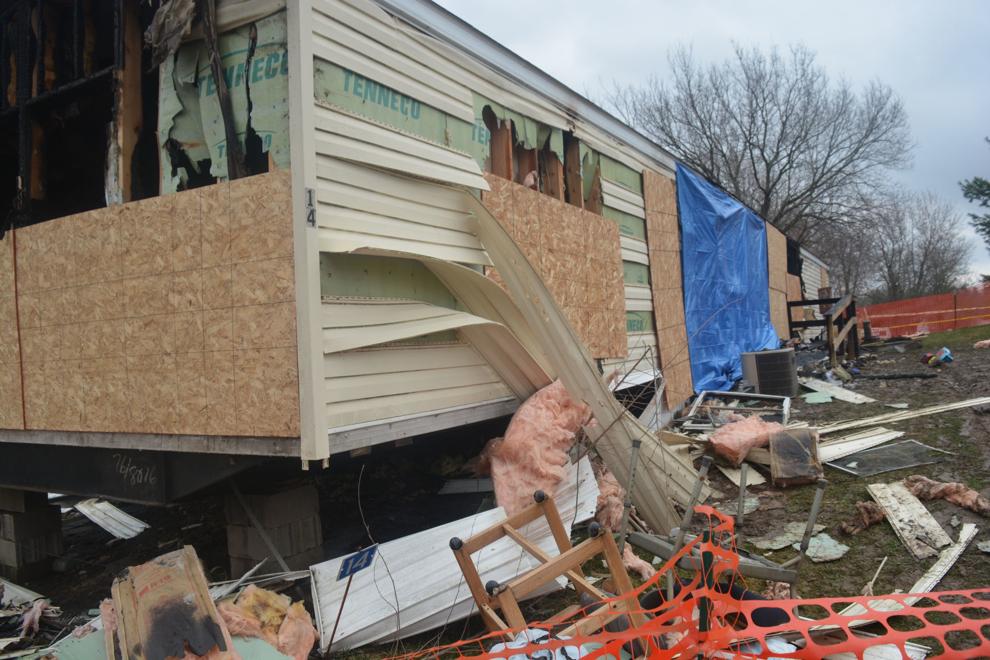 040819-blm-loc-5goodfieldfire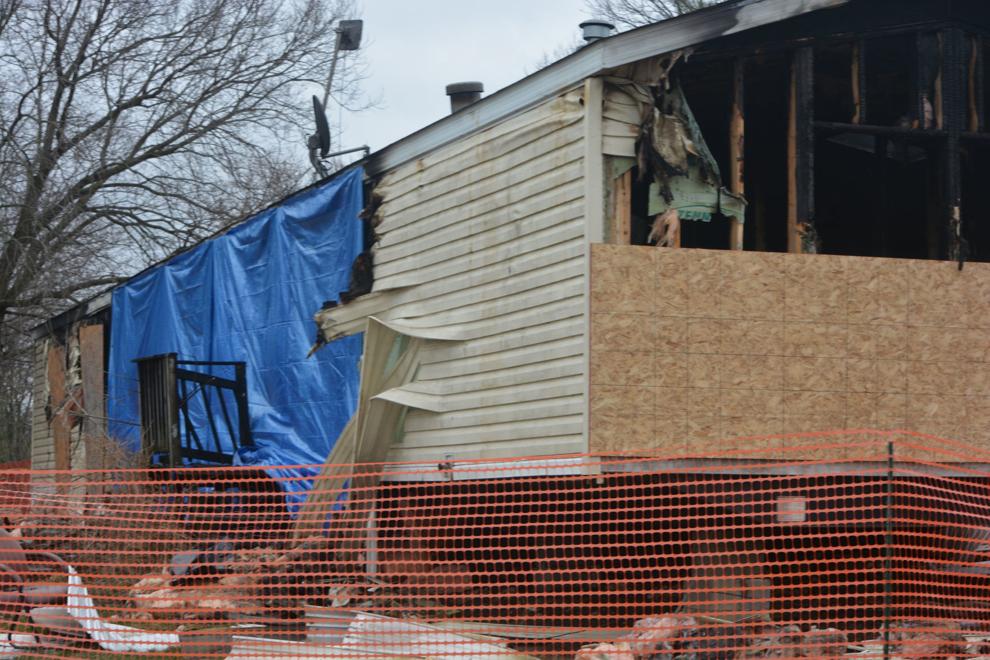 040819-blm-loc-8goodfieldfire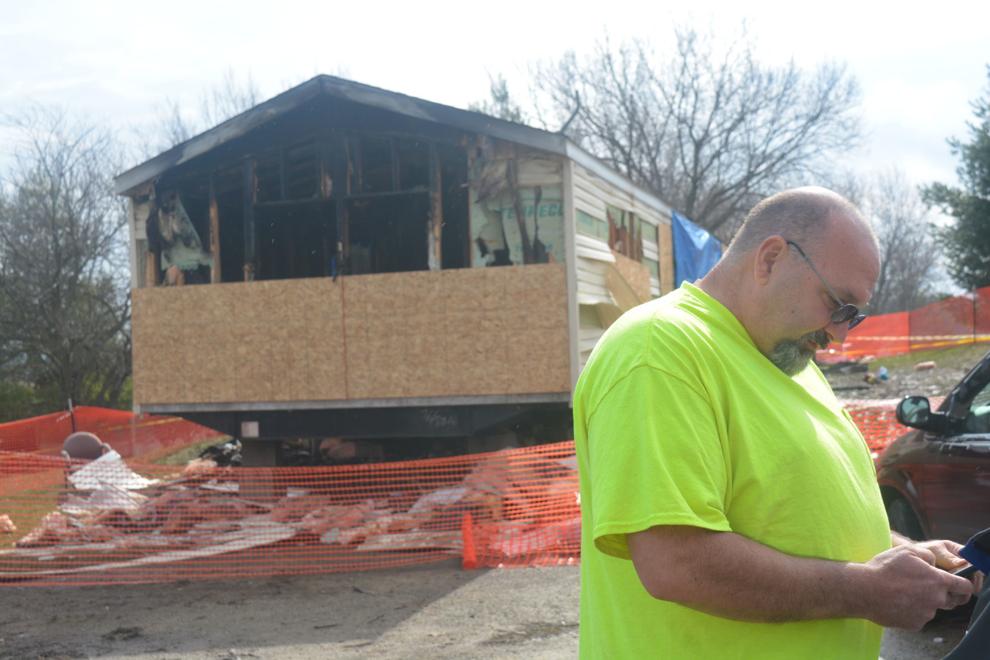 040819-blm-loc-9goodfieldfire
Contact Kelsey Watznauer at (309) 820-3254. Follow her on Twitter: @kwatznauer.