CLINTON – Opponents to the development of a DeWitt County wind farm have dropped two lawsuits that were seeking to stop the project from moving forward.
Brought by 69 constituents in October, one lawsuit was filed against DeWitt County, the DeWitt County Board and its 12 individual members at the time; Tradewind Energy; and its parent company Enel Green Power North America, owner of Alta Farms II.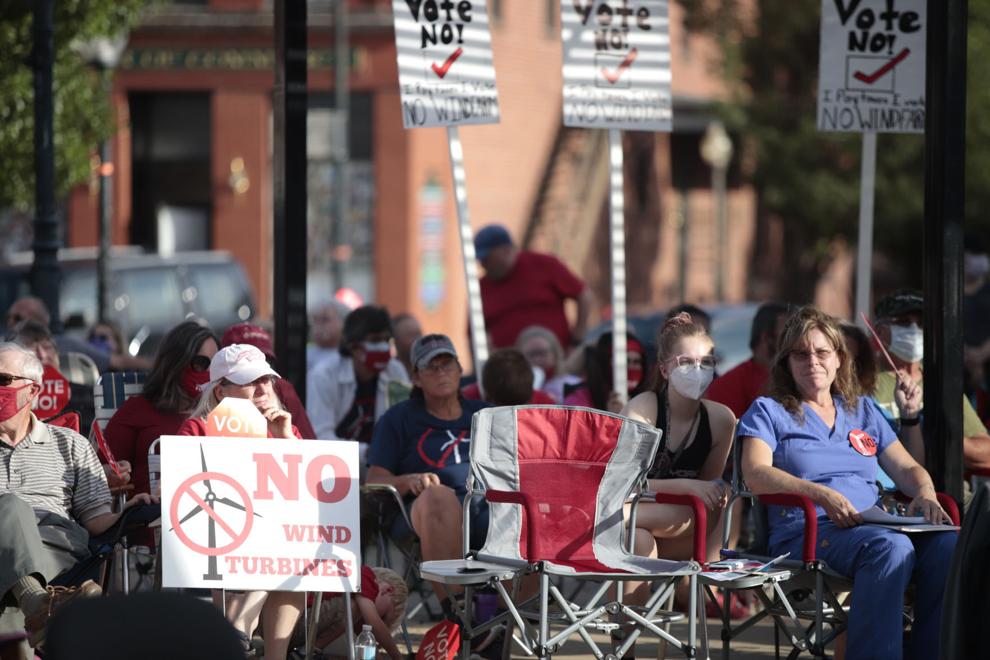 A second lawsuit was filed later in October by the Village of Wapella and its mayor Sherry Mears, arguing that the county board lacked the authority to enact the special-use permit because the vote did not occur within 30 days of the public meeting conducted by the Zoning Board of Appeals as required by the Illinois Counties Code.
Prosecuting attorney Keegan Madden, of Swanson, Martin & Bell LLP, did not return a message seeking comment, while defense attorney Joseph Kincaid, of the same law firm, said he could not comment on the dismissed litigation as of Friday.
A spokesperson for Enel Green Power Energy declined to comment.
Eight of the 12 county board members who were named in the lawsuit and who still sit on the board also could not be reached for comment. DeWitt County District D board member Nate Ennis said he had "No comment."
A group of citizens has been fighting the $300 million project for several years after it was proposed about 10 years ago.
The wind turbines are planned to be constructed in DeWitt County board district A, where two of its three members who voted in favor of the project and who were listed in the lawsuit – Lance Reece and Camille Redman – lost their seats in the 2020 general election.
The third board member in that district, Cole Ritter, lost his bid to retain his seat in the 2020 primary election. He did not vote in any of the proposals because of a conflict of interest.
However, after some minor additions to the proposal, the DeWitt County board approved the project last summer, prompting opponents to consider legal action.
---
What to know about the coronavirus relief funding coming your way