BLOOMINGTON — A verdict in the bench trial for a June 2018 triple homicide is expected Wednesday.
McLean County Assistant State's Attorney Erika Reynolds and Mays' defense lawyer Michael Clancy made their final arguments Monday afternoon.
If convicted, Mays faces up to life in prison.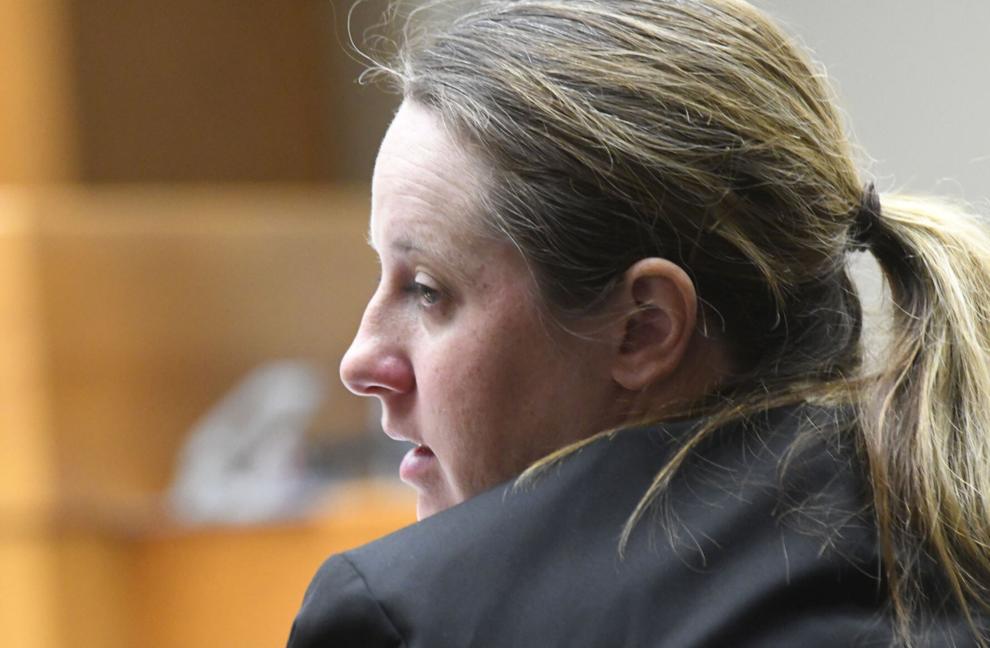 The state presented a timeline of events and text messages from that day, police interviews with witnesses from the days following the incident, and the evidence found from the Bloomington police crime scene unit.
Eighteen shots were fired from two different guns.
Reynolds played an audio recording of a police interview with the child, who was the only eyewitness.
In that interview, the child confirmed that it was only one person who shot a gun and that it was "a man."
Prosecutors and the defense noted that the apartment was a common place for drug deals and that the majority of those involved in the incident were drug dealers.
"The investigation indicates that this shooting was an isolated incident," police said. "Additional information suggests the shooting stemmed from a dispute that took place between the victims and the arrestee immediately prior to this incident."
Pena's girlfriend, who lived at the Riley Drive apartment, came home from work at about 2:12 p.m. and recalled seeing the victims and Mays in the apartment, but she wasn't 100 percent sure that Mays was there when she left. She said Mays was wearing a black shirt and black pants, which was also depicted in surveillance footage of him later running out of the apartment building. Mays was later seen wearing different clothes that day.
The first text message displayed was from Mays to his cousin, Jahquan Howard, at 2:10 p.m. asking how fast he could pick him up and that he had $200 for him if he gave him a ride "ASAP."
Jahquan Howard tried calling Mays two minutes later, but Mays didn't answer and instead sent him a text that read, "text," implying that he couldn't talk on the phone.
Mays gave him the 311 Riley Drive address, but then directed him to park in front of 307 Riley Drive.
Pena's girlfriend later told police that she believed the three men were waiting for her to leave so they could do a drug deal.
She left the apartment at 2:32 p.m. and the first shots were reportedly fired at 2:35 p.m.
It was also at 2:35 p.m. when Jahquan Howard called Mays, but Mays did not answer. At that exact time, a downstairs neighbor, Perez, began recording a video of water running down his window from what the state's attorneys said was from a bullet striking a water line or radiator.
In that next minute or so, the state said that Mays rifled through the apartment's bathroom and the woman's bedroom looking for cash and drugs, as they displayed aftermath photos of drawers and clothes scattered all over the bedroom.
Police found a gun magazine in that bedroom, but there was not enough DNA or fingerprints to match it to someone.
Mays then allegedly exited the apartment, but was confronted by Perez in the hallway, who came upstairs to check on what happened.
That was when six shots were fired at Perez from a .380 handgun in the stairwell.
At 2:37 p.m., surveillance video shows Mays running from the apartment building and into a white SUV, which was occupied by Jahquan Howard and Jamahri Watkins.
"It is not reasonable doubt just to say, well, he didn't come running out of the building until 2:37," Clancy said. "There is no evidence that he's not in the front stairwell. There is no evidence that he is not in a different part of that apartment. There is no evidence that someone else did not come into that apartment. There is no evidence of that. The last thing they can prove is that he was in the apartment at 2:12 and that is it," based on the mother's recollection of who was in the apartment when she arrived to it.
But Reynolds noted that Mays was the only person seen running from the apartment building after the shooting.
"In light of all of the evidence, and most specifically the timeline and the fact that the defendant is the only one fleeing from that apartment, all of that evidence demands that you find the defendant guilty on all counts," Reynolds said.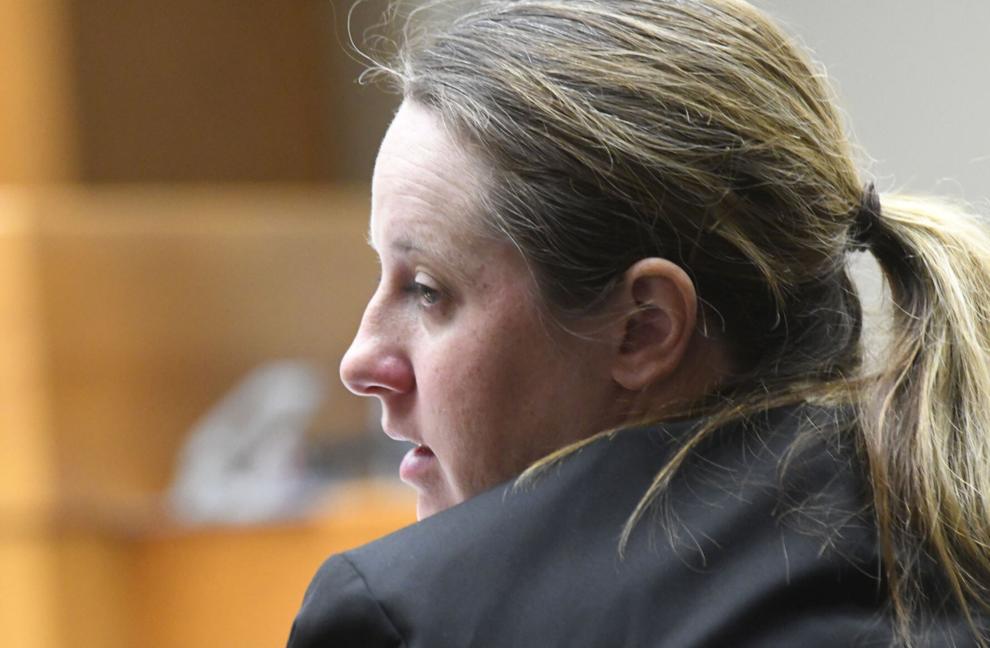 While both sides are unsure of why the shooting happened, Navarro Howard, Mays' cousin, told police in 2018 that he knew Mays and Pena had tension about something days or weeks prior to the shooting, but that Mays said they would work it out.
Navarro Howard also said in that interview that he had seen Mays at his brother, Jahquan Howard's, house a few days to a week before the shooting with what he thought was a .380 pistol.
But Navarro Howard testified last week that all of his comments to police in 2018 were lies in order to protect his brother, who was in custody for an unrelated offense.
Clancy argued that the state does not have enough evidence to prove Mays' guilt. He also questioned why a few other cars that were seen on the surveillance footage driving by after the shooting weren't questioned, as well as other neighbors in the building or across the hall from where it happened.
"The bottom line is that every investigation is limited to what they have. Every prosecution is limited to the evidence that they have in front of them, and there is no blaming anyone here," Clancy said.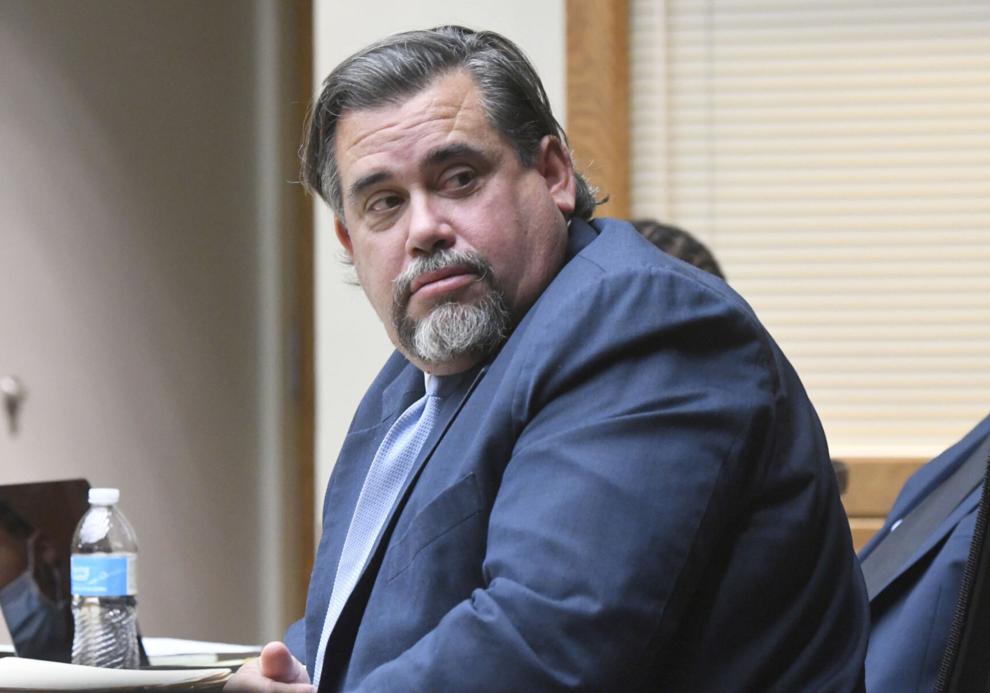 "And the bottom line is that the Bloomington police department didn't solve this murder and the state's attorney's office of McLean County has not proved Sydney Mays guilty beyond a reasonable doubt," Clancy continued. "And I know your honor will follow the law, despite emotion, despite the carnage, despite the unexplainable, unreasonable death that occurred in this case. I know your honor will follow the law and look at all the evidence and if you do that, judge, you're going to find Sydney Mays not guilty."
Prior to the closing arguments, the defense presented no evidence and Mays chose not to testify.
Judge Casey Costigan will deliver the court's decision at 2:30 p.m. Wednesday.
---