NORMAL — Investigators have not yet released a cause for Saturday's multi-alarm blaze at Sugar Creek Apartments at 606 S. Linden St. in Normal.
First arriving units reported heavy fire coming from the roof of the structure and immediately called for more resources. A second alarm was struck, which called in off-duty Normal firefighters, and Bloomington Fire Department sent an engine company, two aerial ladder trucks and a warming/rehabilitation unit.
"Firefighters made an aggressive interior attack on the fire initially and began to make progress, however, the fire conditions deteriorated quickly and firefighters transitioned into a defensive mode, which uses large diameter hoses and aerial ladders to spray water into the building from the exterior," Swaney said. "The fire quickly consumed the majority of the roof structure, which collapsed into the third floor apartments. The first and second floor units were heavily damaged by fire as well, which traveled inside the walls and void spaces between units. What wasn't damaged by fire and smoke was heavily damaged by the water that was used to fight the fire."
Because the department was dealing with the derailment, to prevent a shortage of manpower at the fire and to cover responses to other calls in the town, a third alarm was struck, which calls in resources from Bloomington Township, Dale Township, Danvers, Towanda, Carlock and Hudson fire departments. Some resources were used at the fire, while others were used to respond to calls for service in Normal.
Swaney said the fire took more than two hours to bring under control and, because of the extreme cold, water had to pump continuously to prevent the pumps and hoses from freezing.
"Once sprayed, the water created hazardous conditions around the fire ground as it turned to ice," he reported.
The building was built before the requirement for a fire sprinkler system, but was built with fire walls that extend from the basement to above the roof line and prevent fires from spreading across the attic space through the entire building. Fortunately, firefighters were able to contain the fire to one section of the building and the fire did not break through the fire walls.
---
Photos: Normal and Bloomington fire departments fight fire at Linden Street apartments
021421-blm-loc-5lindenfire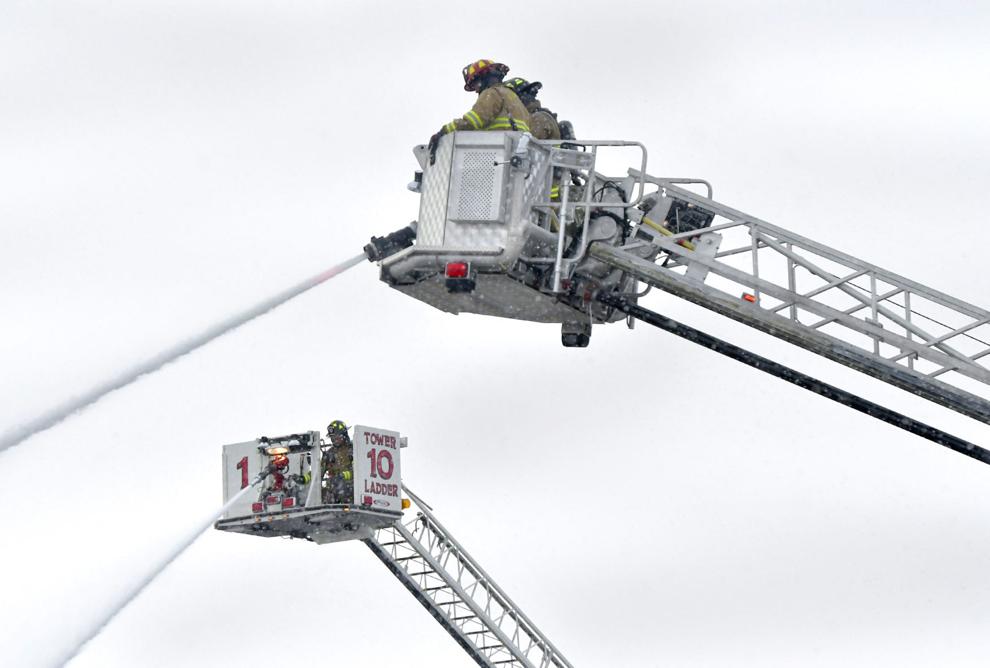 Inferno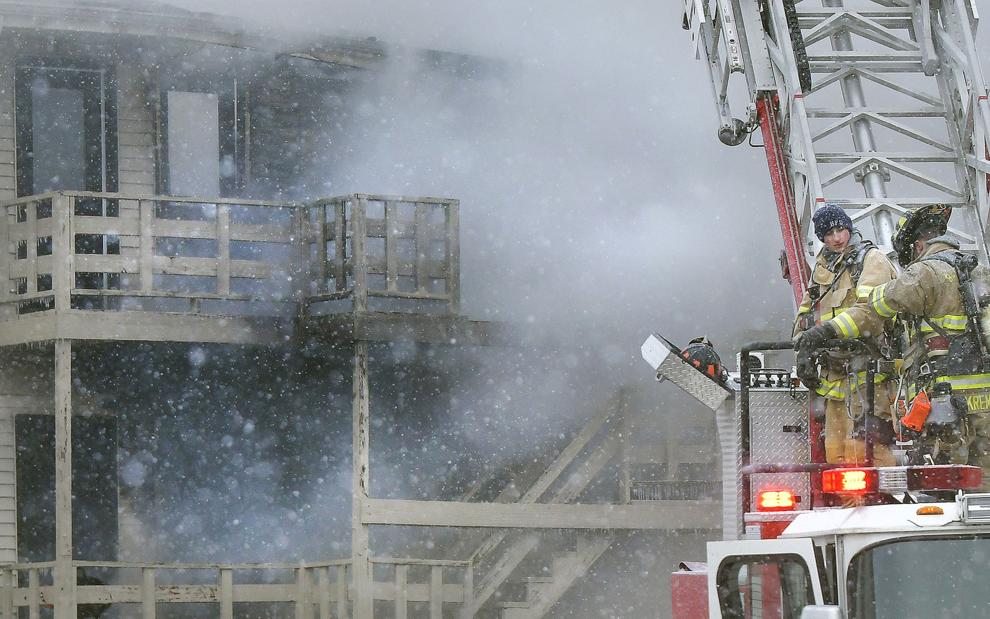 021421-blm-loc-3lindenfire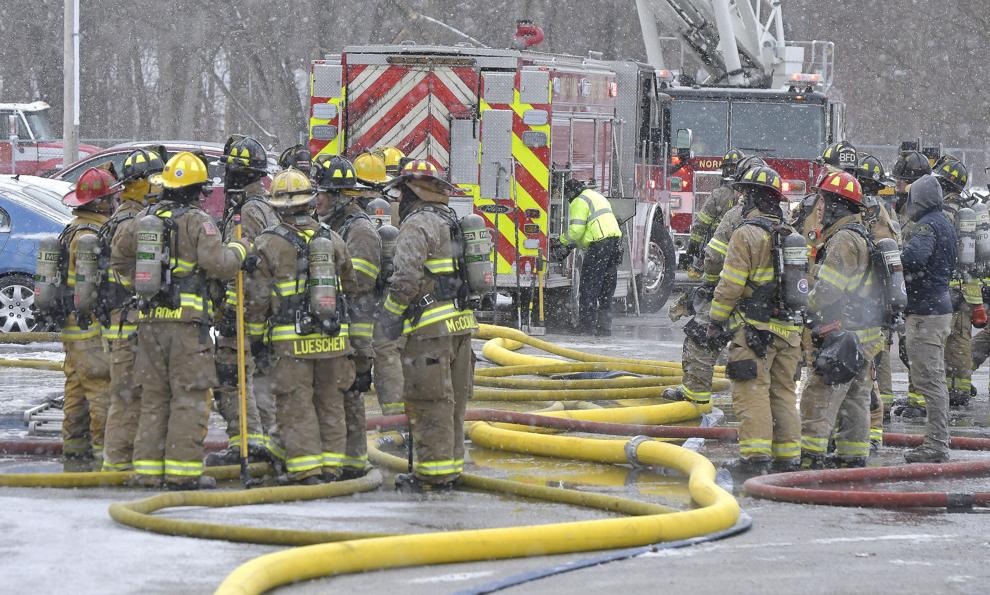 021421-blm-loc-4lindenfire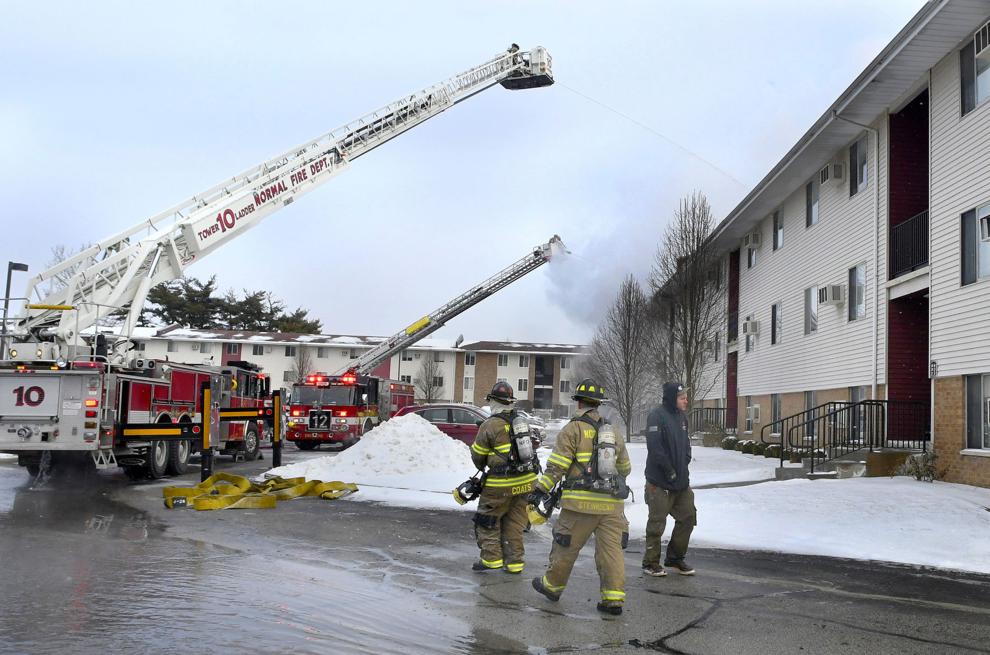 021421-blm-loc-2lindenfire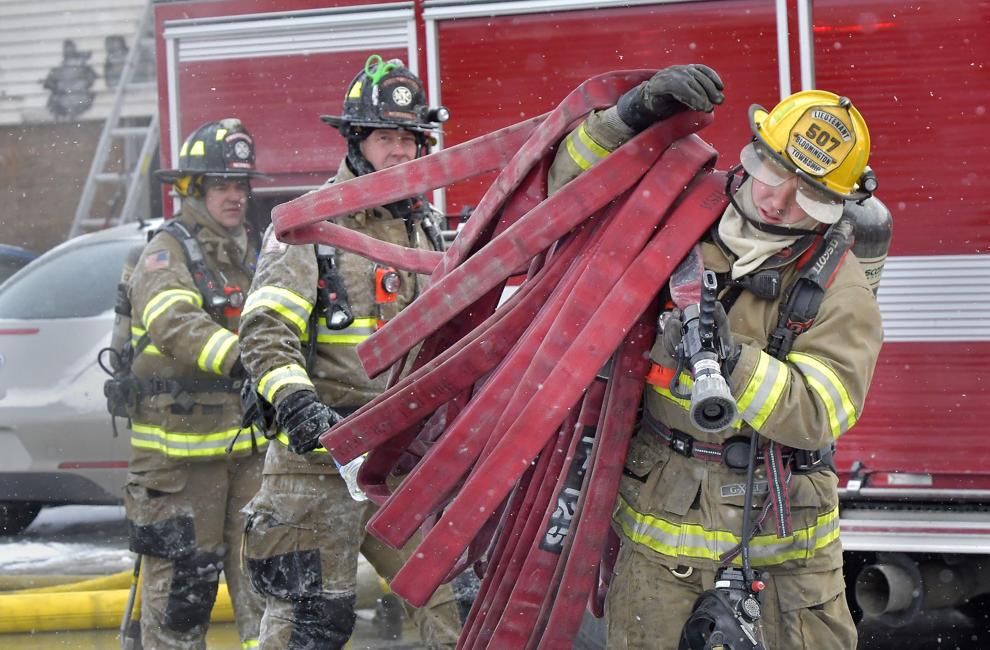 021421-blm-loc-6lindenfire
021421-blm-loc-7lindenfire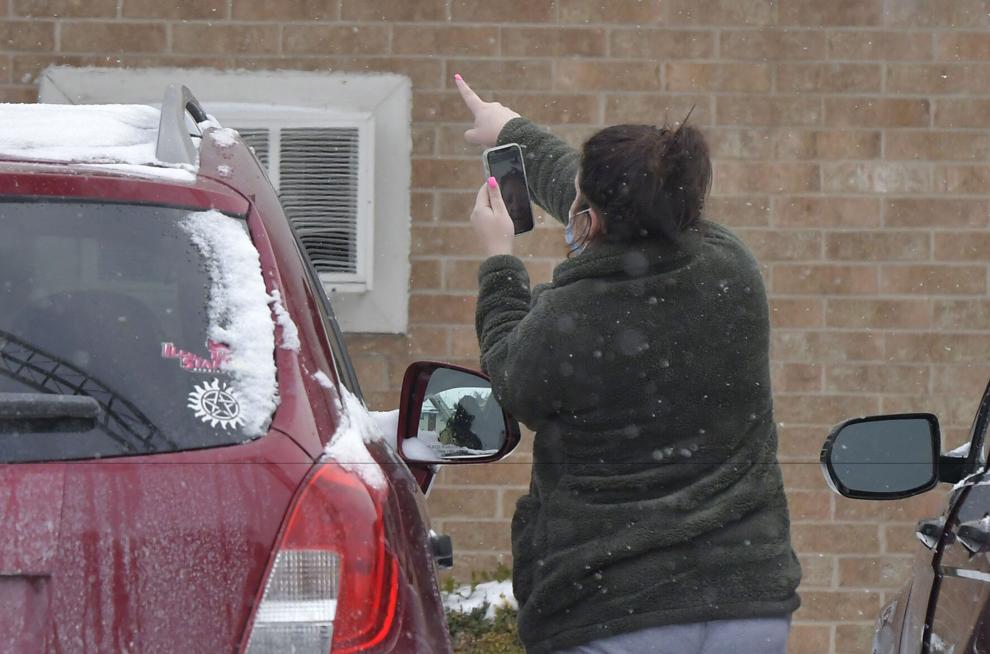 021421-blm-loc-8lindenfire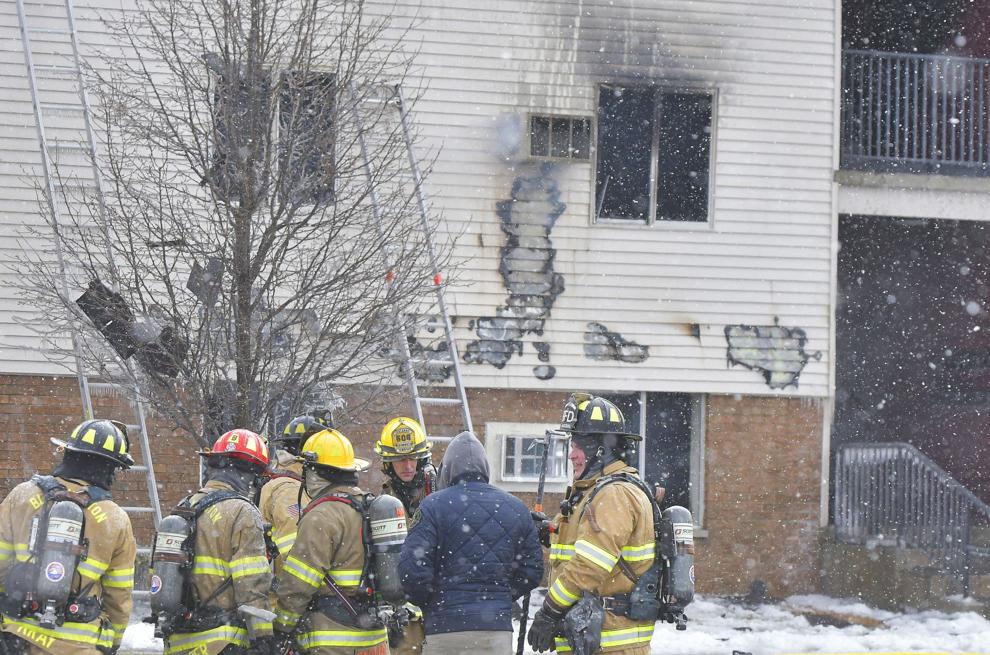 021421-blm-loc-9lindenfire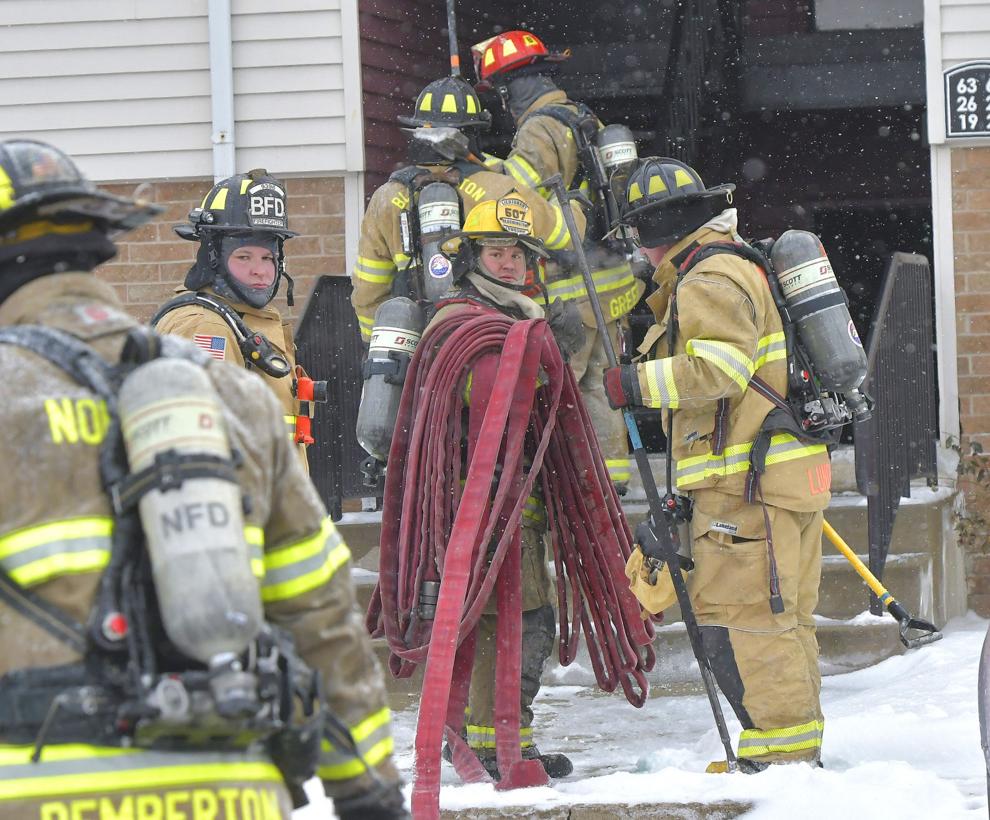 021421-blm-loc-10lindenfire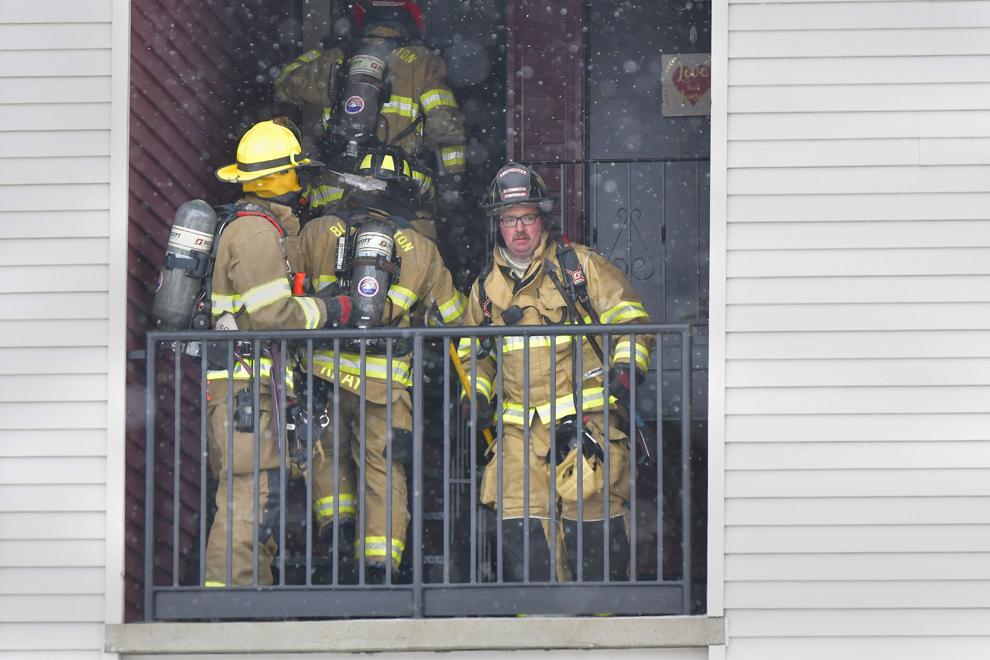 021421-blm-loc-11lindenfire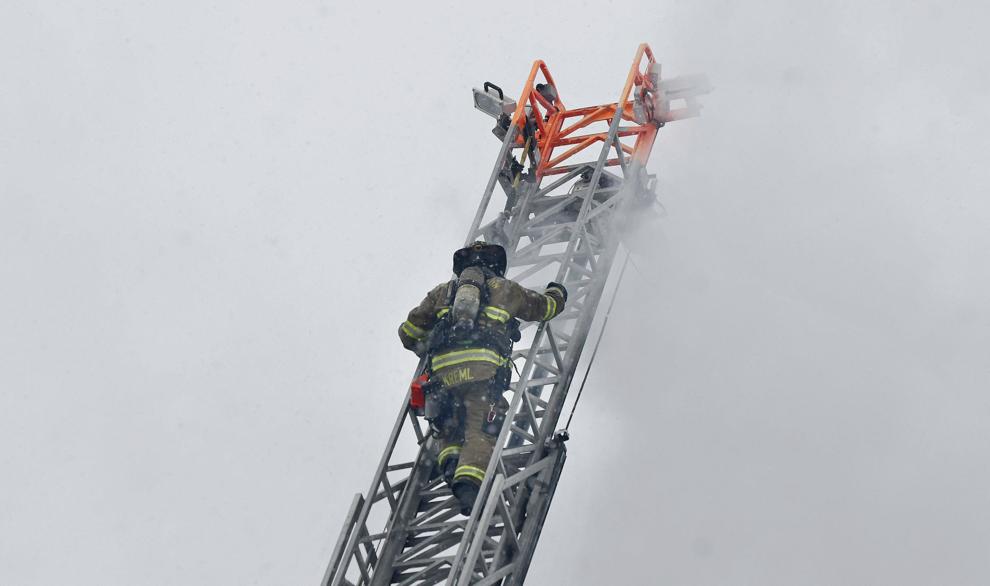 021421-blm-loc-12lindenfire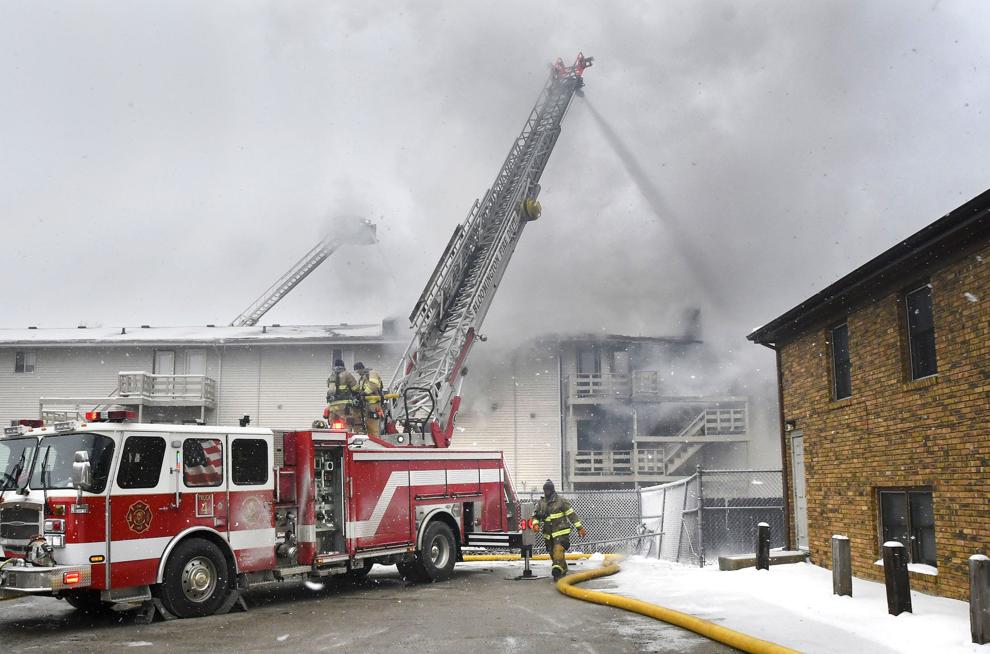 Contact Kevin Barlow at (309) 820-3238. Follow him on Twitter: @pg_barlow