BLOOMINGTON — With summer just around the corner, Bloomington-Normal municipal pools are preparing to open the flood gates to families and individuals looking to swim, slide and lounge.
Fairview Family Aquatic Center, 801 N. Main St. in Normal, opens Saturday with regular hours from 11:30 a.m. to 7 p.m. daily through Sept. 4.
"We do allow early access for pass holders at 11 a.m.," said Hanna Razo, aquatics supervisor for the Normal Parks and Recreation Department. "We also have senior and active military discounts for pool passes."
Holiday Pool, 800 S. McGregor St. in Bloomington, also opens Saturday. It's taking a similar route for season passholders, admitting them at 11 a.m., with regular hours from noon to 6:30 p.m. each day.
Once school starts Aug. 16, Holiday Pool will be closed Monday through Thursday and open 4-7 p.m. on weekends.
Tuesdays and Thursdays are swimming lesson days, closing Fairview at 5:30 p.m. and Holiday at 4:30 p.m.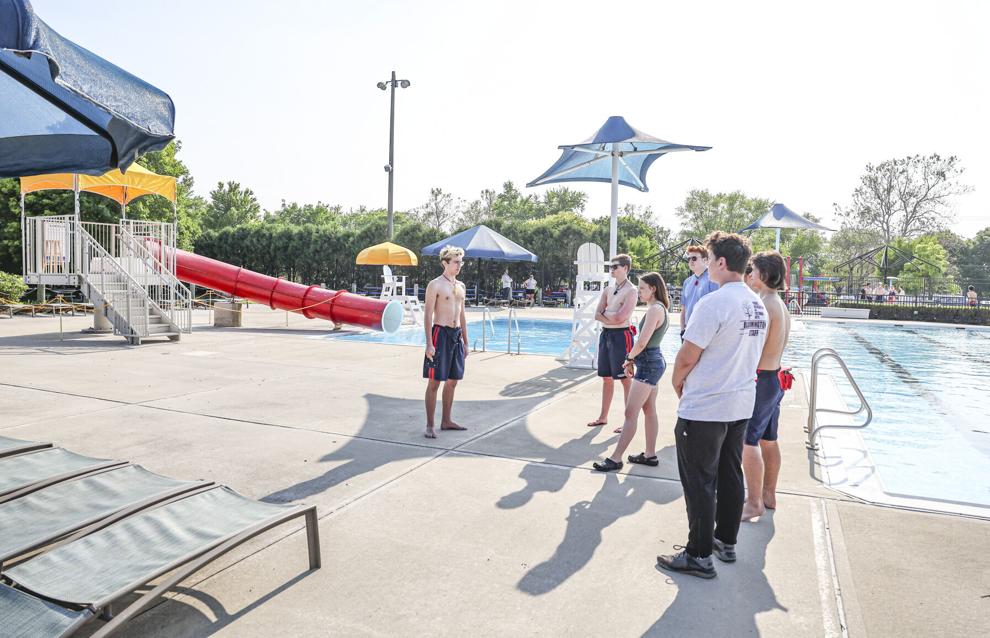 Holiday Pool also offers early morning lap swimming from 6-7:30 a.m. Mondays and Wednesdays from June 5 to Aug. 2, and 7-8:30 a.m. on Saturdays from June 10 to Aug. 5.
"We are always excited to see our regulars; they're like family to us," said Nicole Culbertson, aquatics and sports program manager for the Bloomington Parks and Recreation Department. "We're also excited to see new people coming out to celebrate the summer and relax and unwind at the pool."
Anderson Aquatic Center, 100 S. Maple St. in Normal, will open June 3 with regular hours from 11 a.m. to 6 p.m. daily.
With a dedicated "kiddie pool," Anderson will also offer toddler hours, opening from 9 to 10:45 a.m. for young children and their parents.
Anderson closes the main pools at 4:55 p.m. on weekdays for swim team practice. Then, when school resumes in August, the center closes in part because the center shares a parking lot with Chiddix Junior High.
"If somebody's interested in becoming a swim instructor, our Learn to Swim program is a really good training tool that we can use to help them learn how to teach the lessons," Razo said. "We are always looking for swim instructors and lifeguards."
Razo and Culbertson said much of their staff are high school and college students, who are in some ways the best advertisers to hire new staff.
"A lot of our employees recruit each other, so we have a lot of help there," Culbertson said. "We could always use a couple more swim instructors, but everything has been set since the beginning of May."
Bloomington's O'Neil Pool and Park are still closed this season after the construction project was delayed in April. 
In March 2022, the council approved a contract with P.J. Hoerr Inc. for about $13.9 million for the park and project. Previous estimates for the work had come in at $11.7 million, so a budget amendment had to be approved with the contract.
On Monday, the council amended its agreement with P.J. Hoerr and setting the substantial completion date of the project from May 27 to Aug. 31, according to council documents.
"We don't really have any big updates," Culbertson said. "We're just telling the public to stay tuned and that we may have something coming up soon."
Bloomington season passes are available throughout the season for $31 at Holiday Pool, at www.bloomingtonparks.org or the city's "Hub" at the Government Center, 115 E. Washington St., Suite 103. Bloomington's discount on season passes at $26 ends Saturday.
Normal season passes are available throughout the season for $55 at the aquatic centers, at www.normalil.gov/1123/Aquatic-Centers or at the Parks and Recreation Office, 100 E. Phoenix Ave.
Watch now: Photos from the JJ Swims Water Safety Event
Jack and Jill volunteers Landon Caffey, Lashonda Harden, Shomari Caffey, Courtney Marks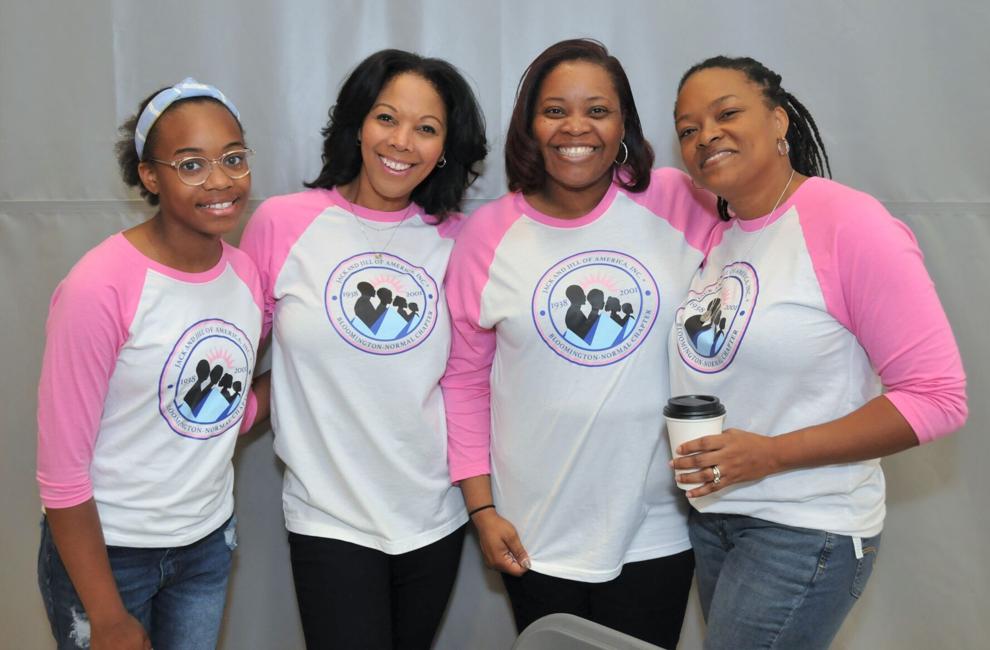 YMCA staff and volunteers Brad Ruehrdanz, Dani Freeman, Patrick Mainieri, Tessa Mizell, Eric and B.J. Wilken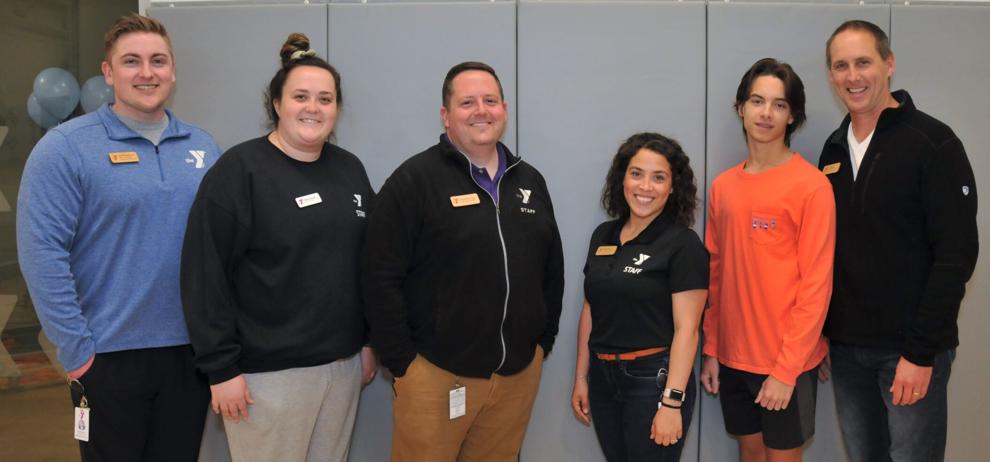 Lifeguards and instructors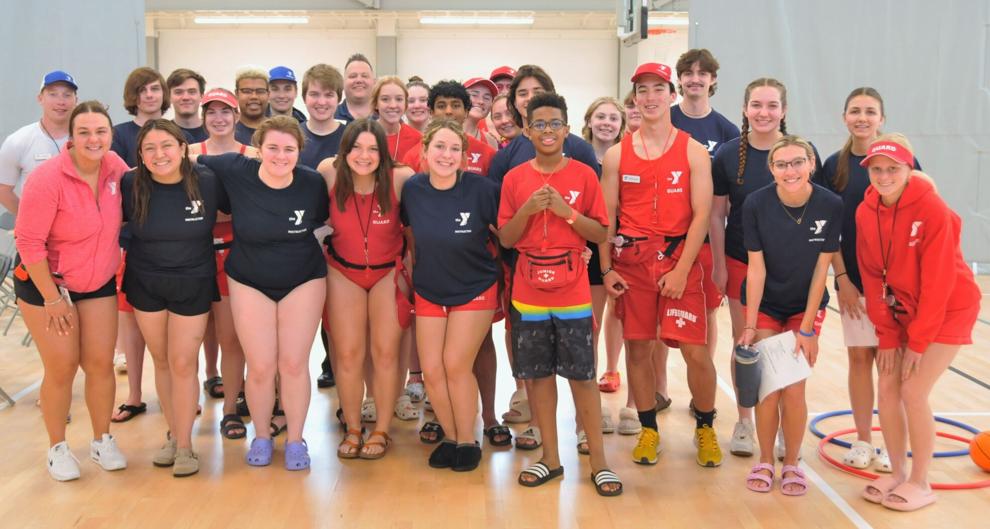 Leanna Bordner with the ISU Women's Swim Team who volunteered at the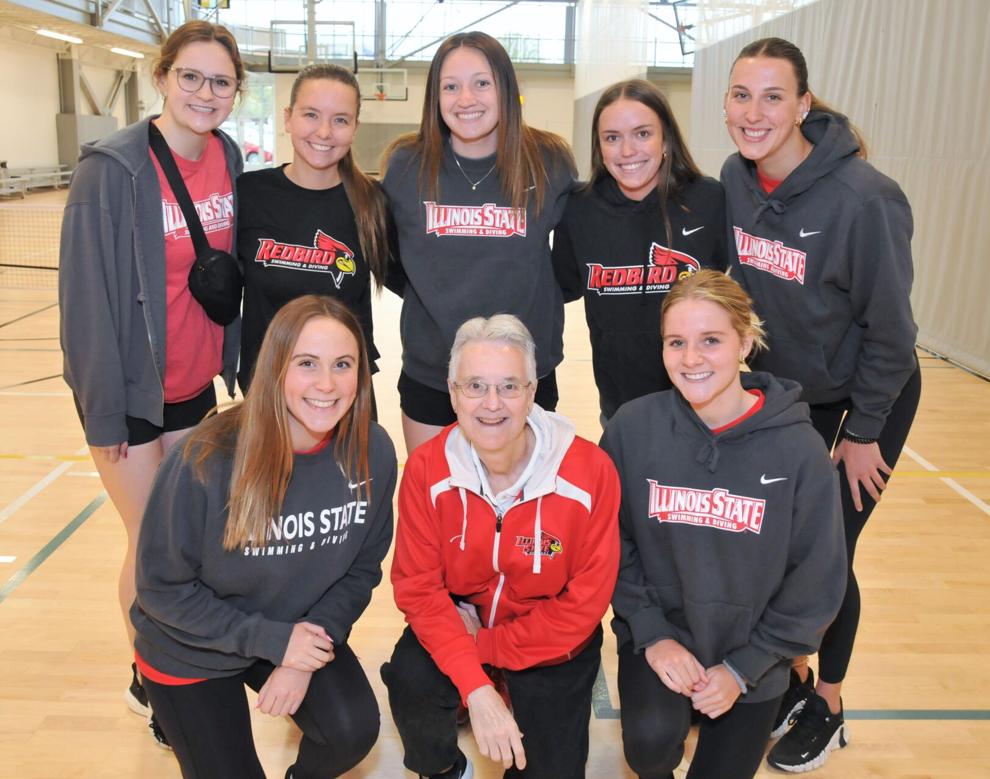 Getting a wristband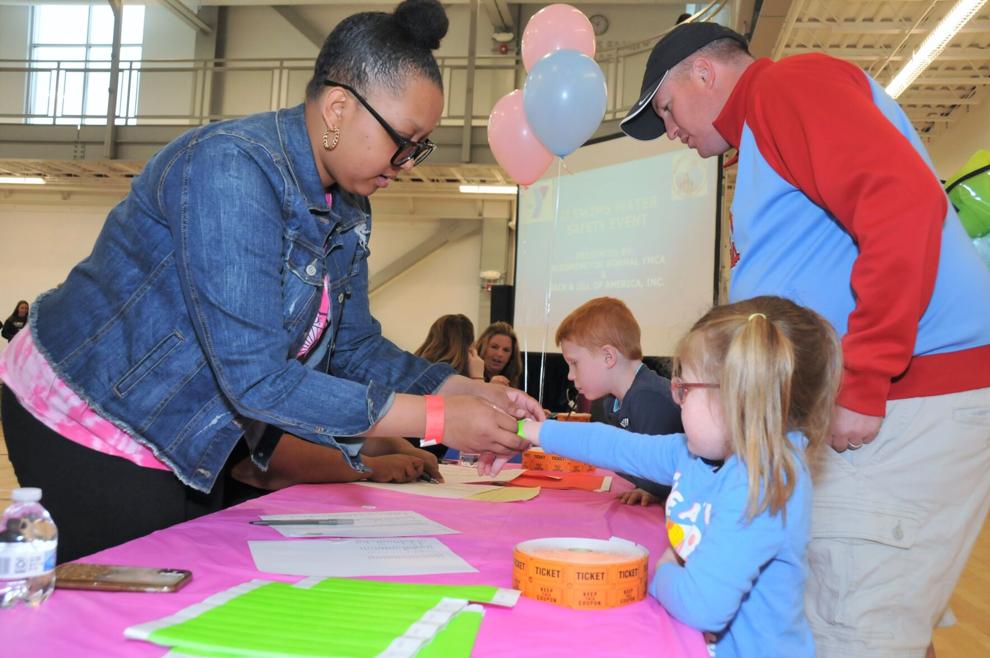 Gionee and LaRon Reed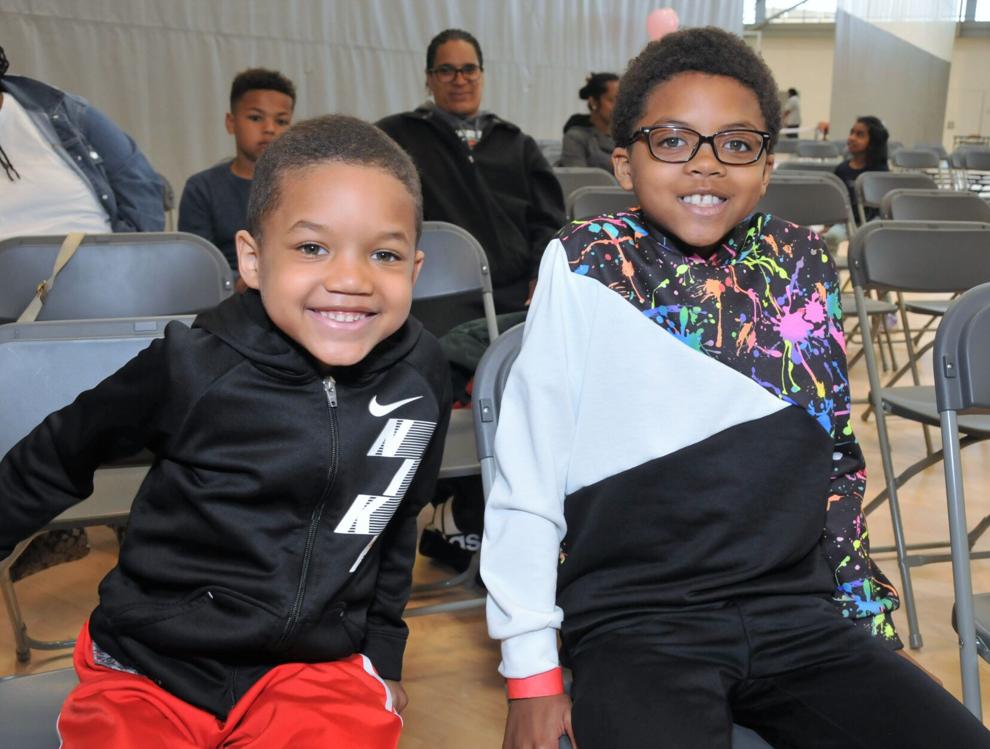 Mateo Miranda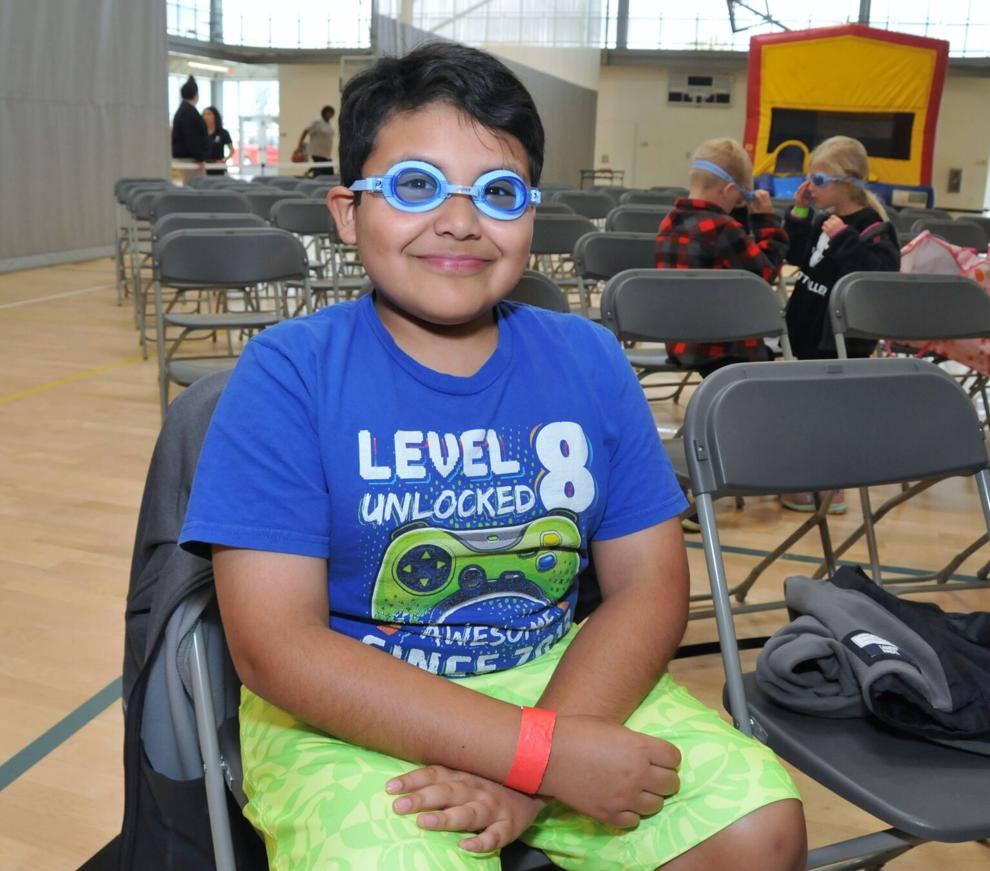 Swarnambika Appari, Medhasyi and Nishanth Lutukurthy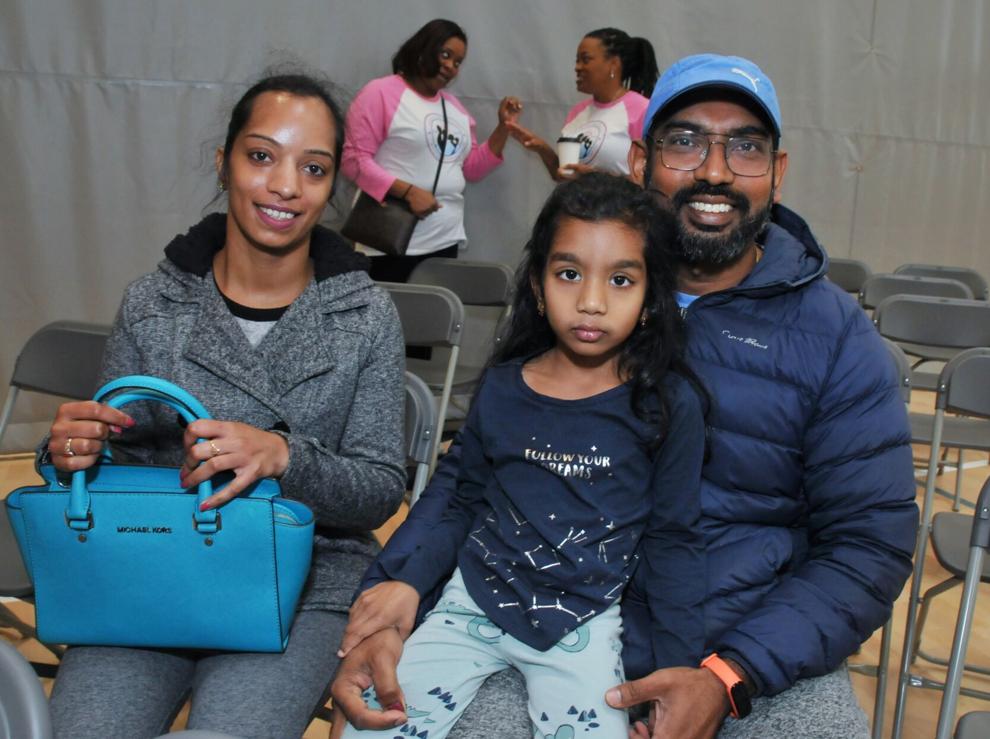 Samantha Lambros, Jace, Dimitri and Jason Campbell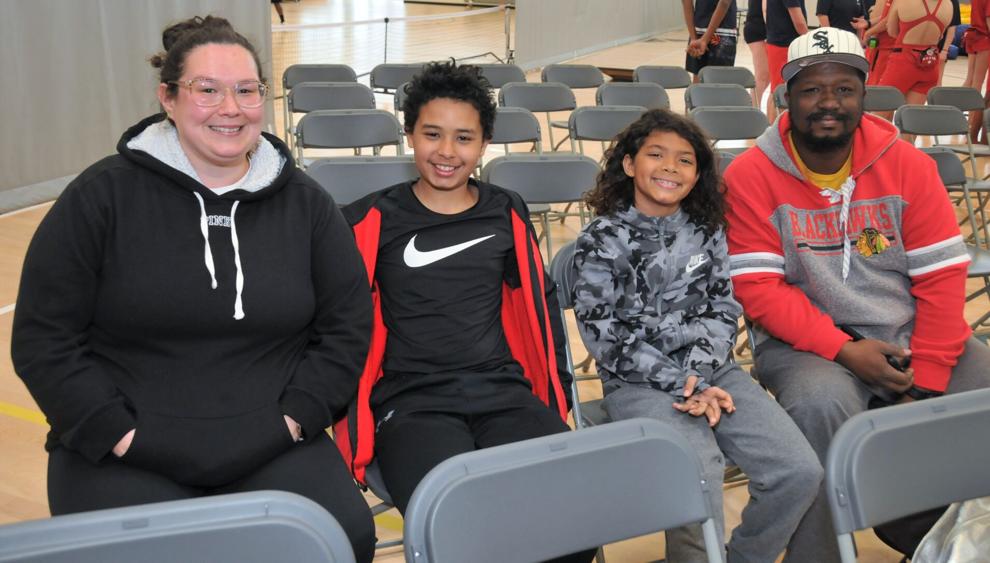 Julie and Callie Letzkus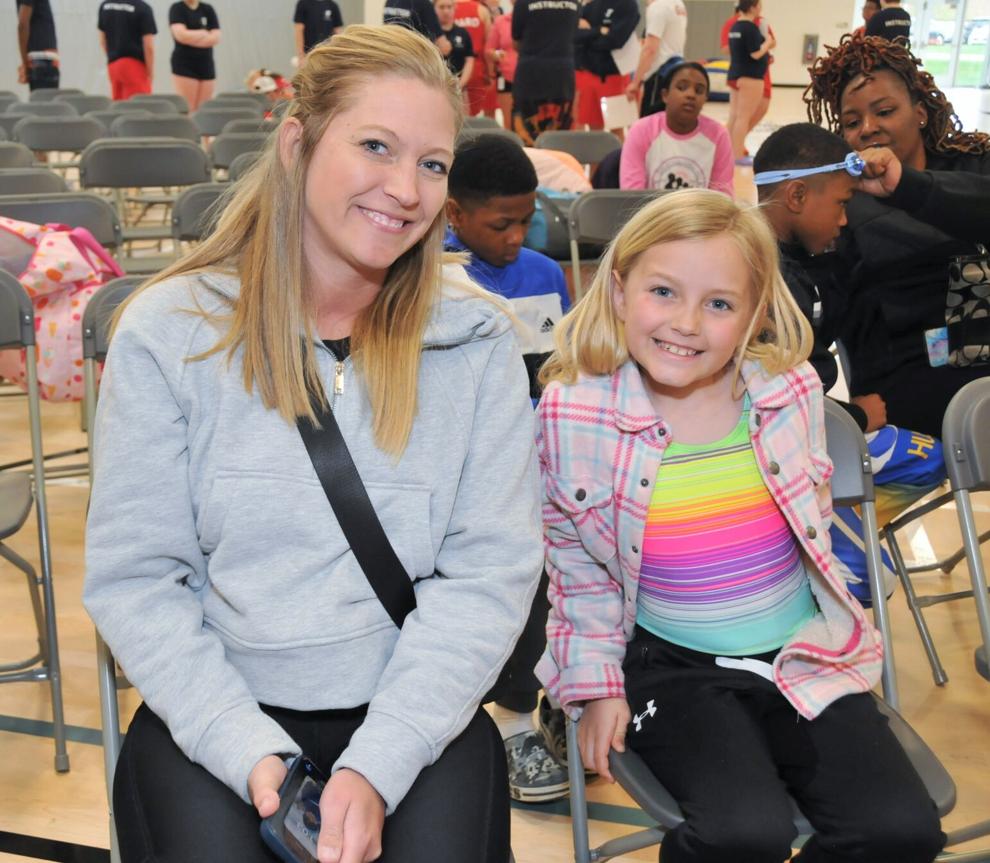 Sansanee Pattapongwat, Gawyn Edel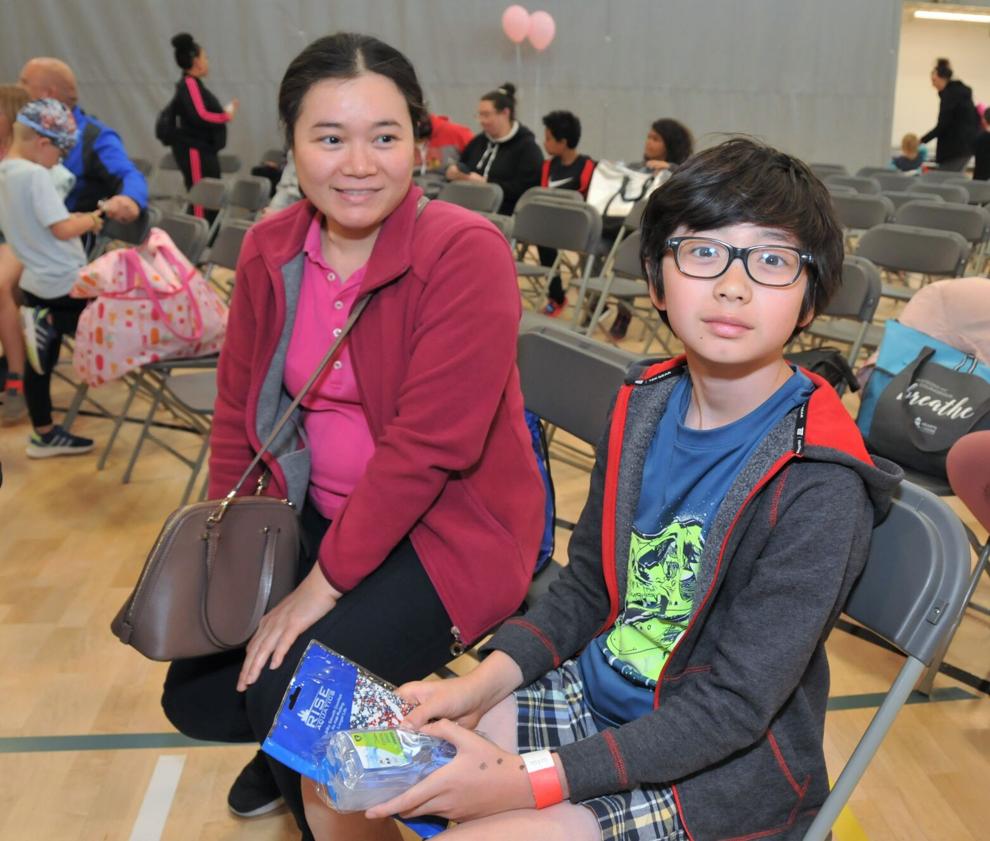 Erica and Audrey Larkin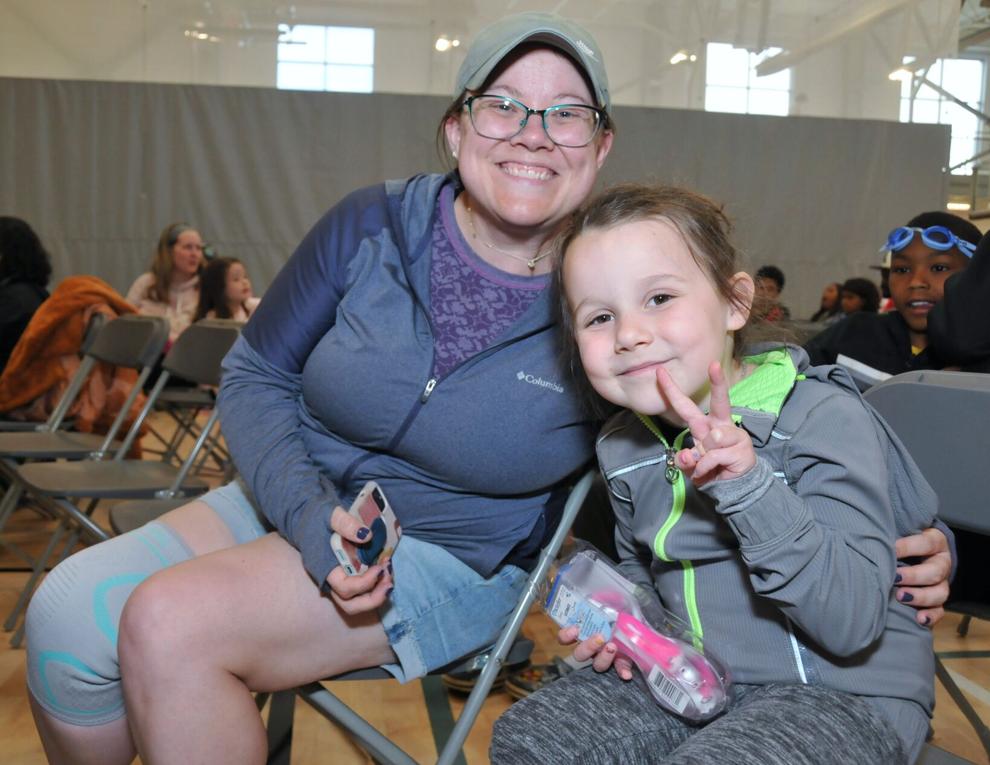 Picking up freebies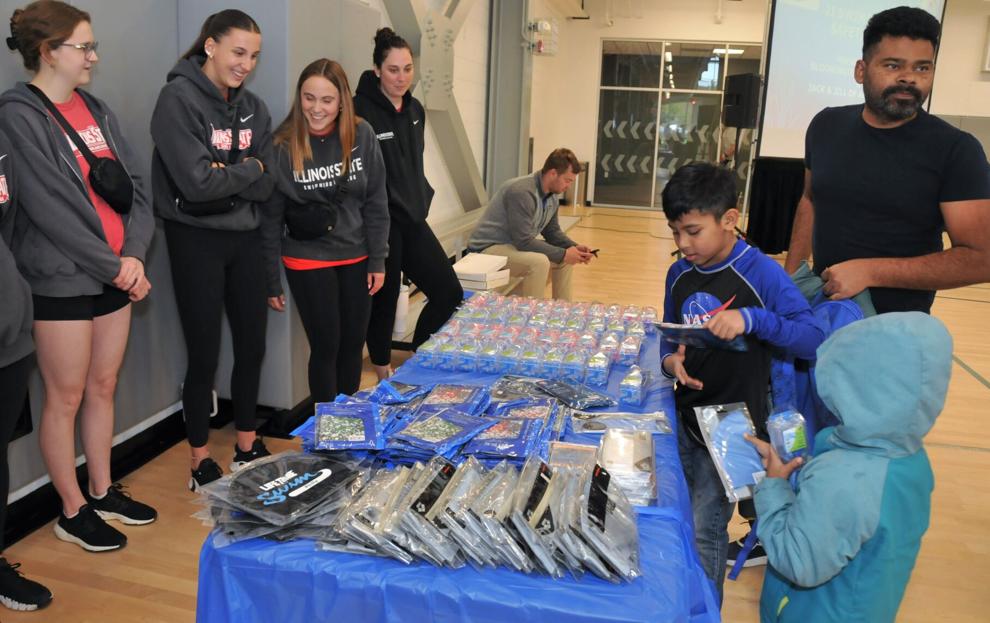 YMCA director/CEO B.J. Wilken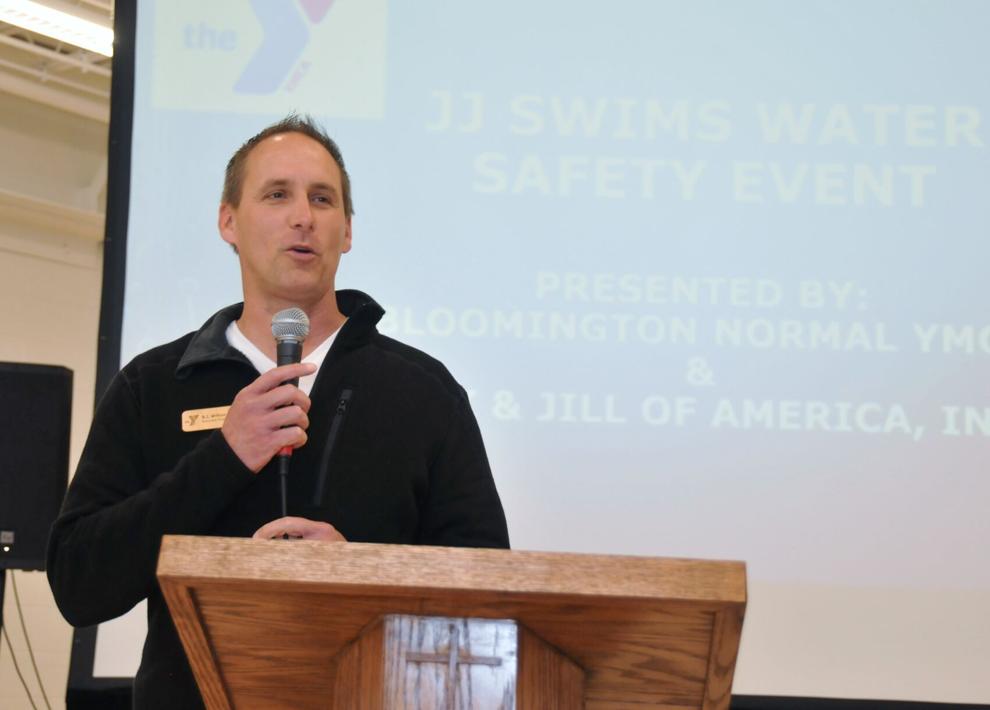 Roxanne Stewart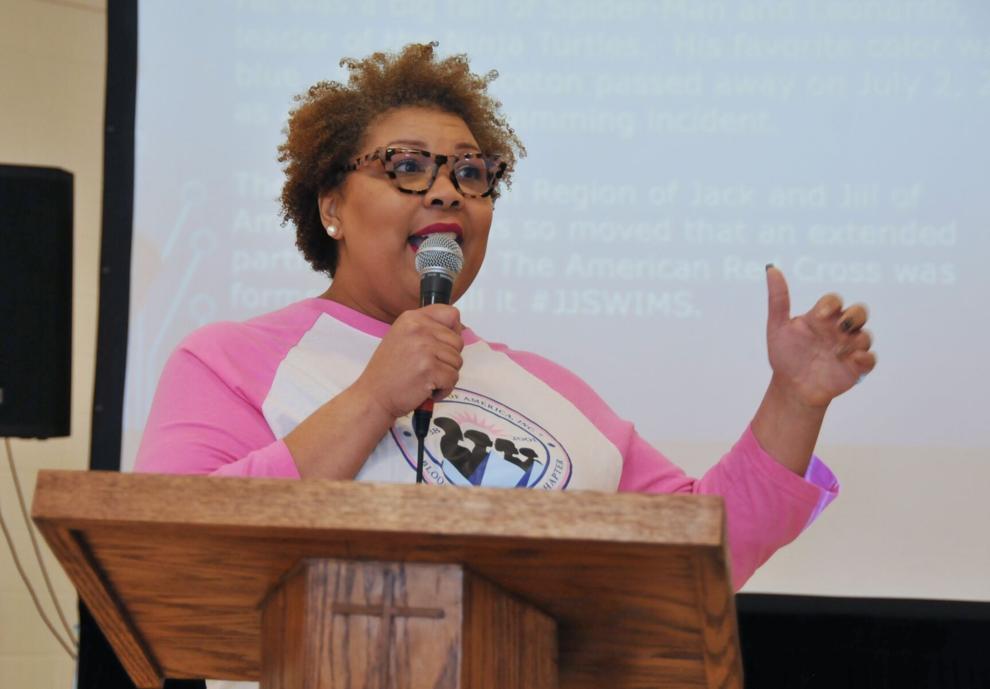 Michael Cobarrubias, YMCA director of aquatics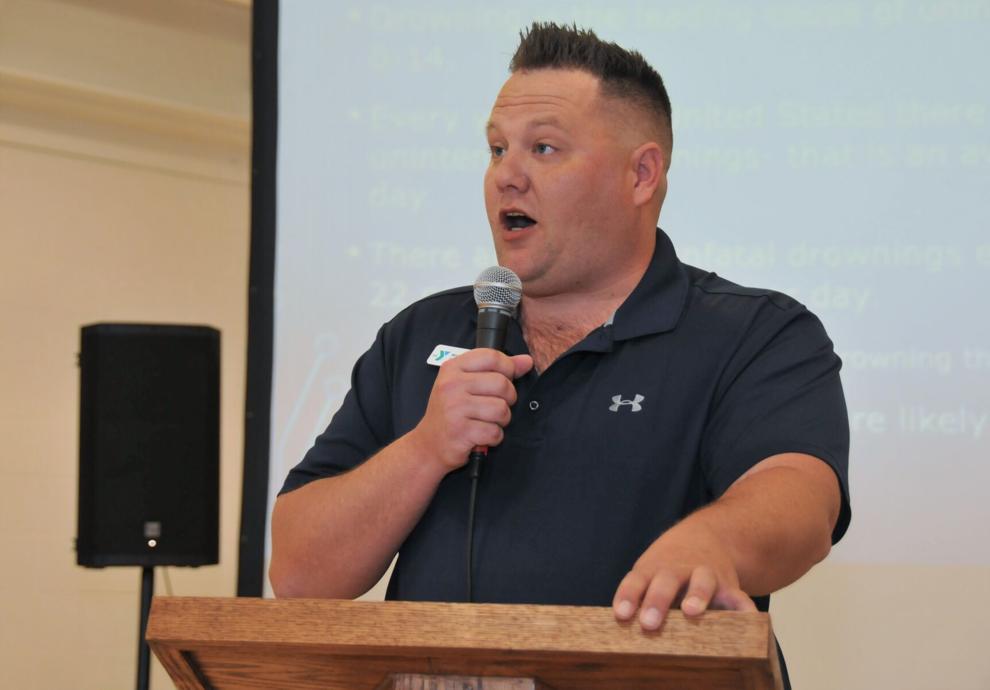 Aerial View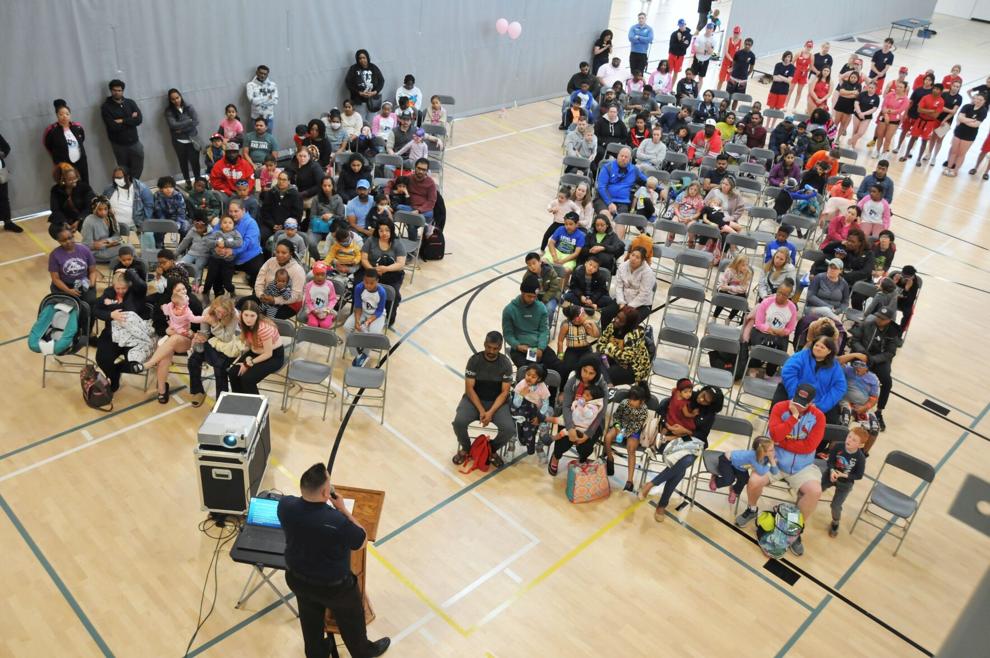 Drawing door prize winners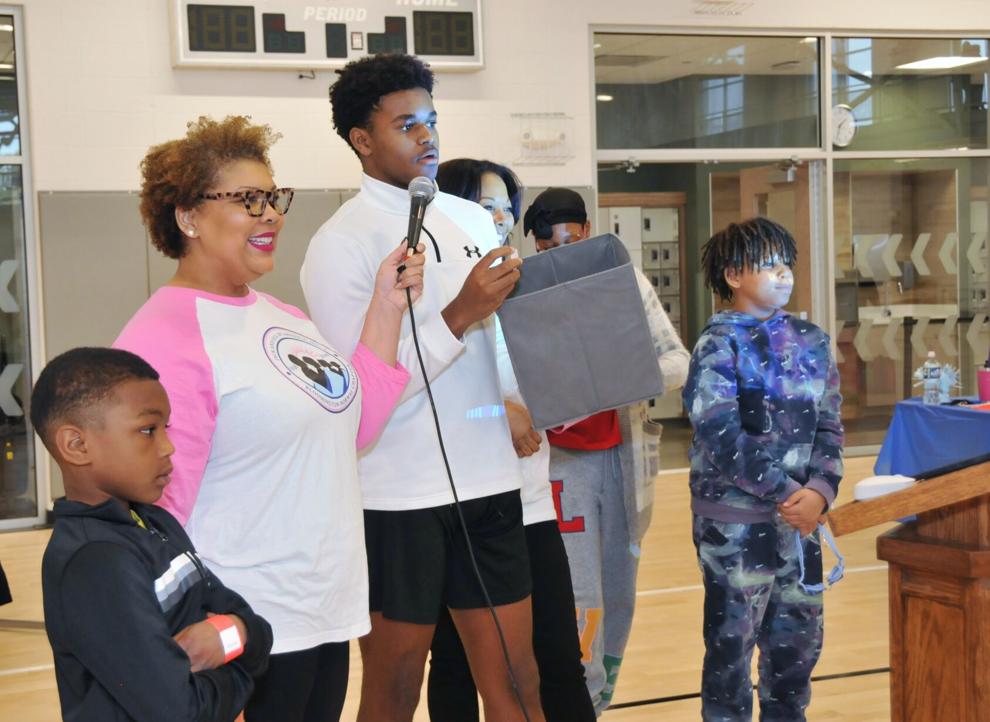 Patrick Mainieri thanking the ISU Women's Swim Team volunteers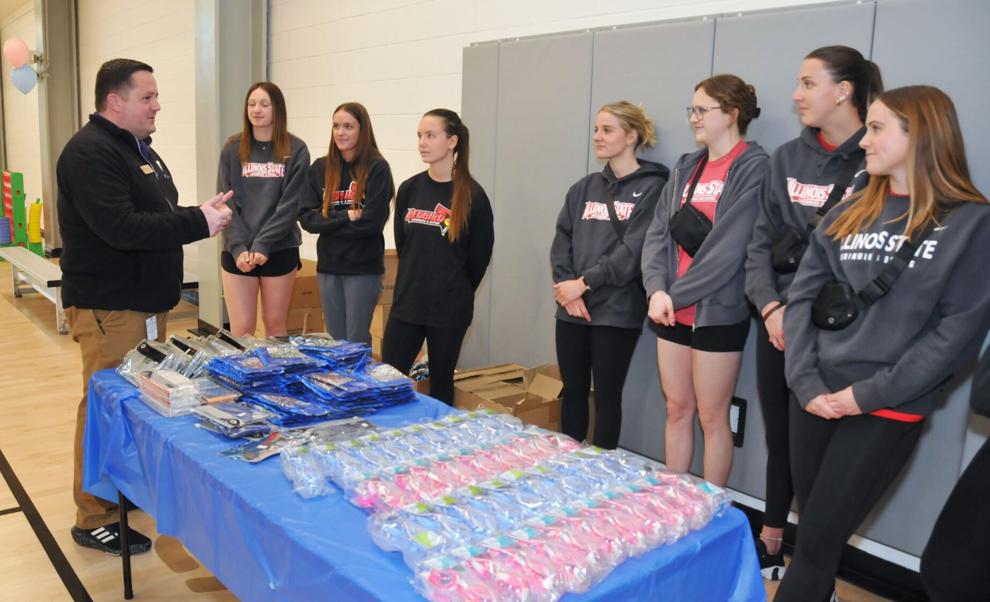 Getting ready to swim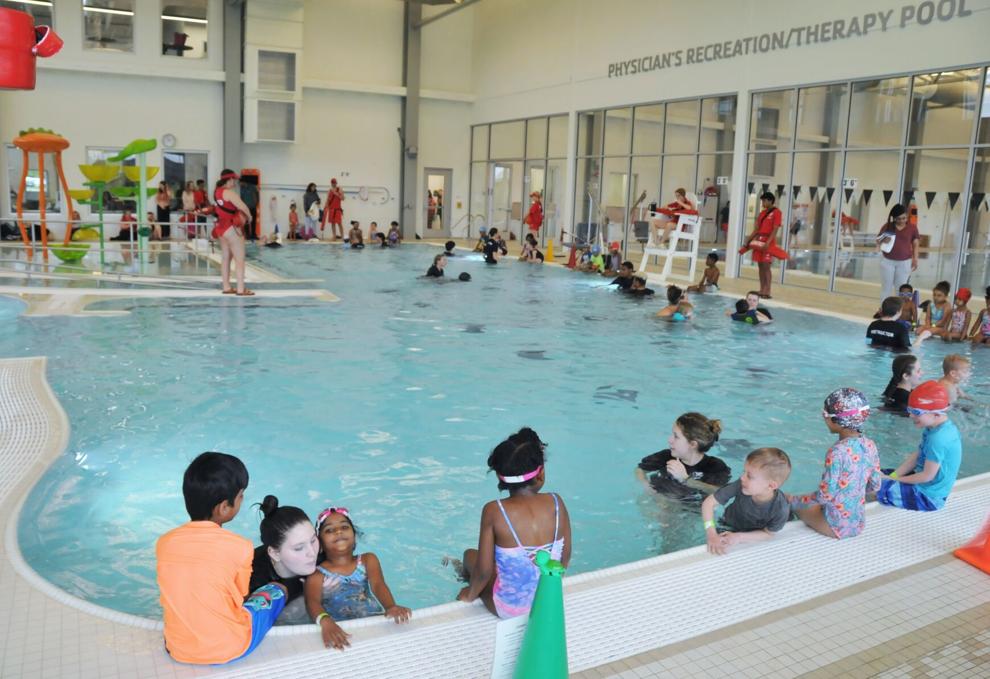 Playing games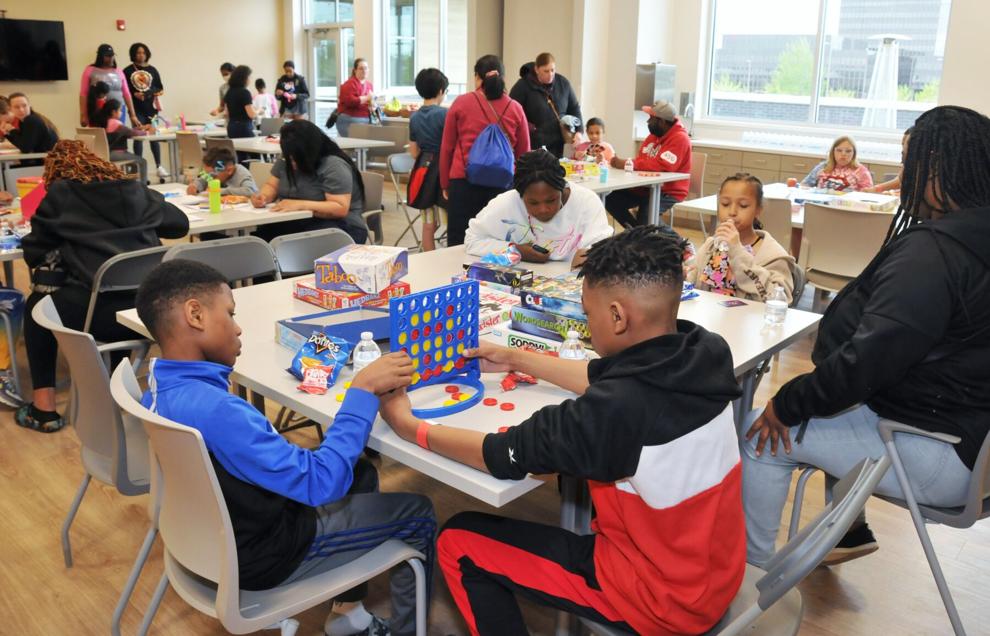 Mateo Miranda on the side of the pool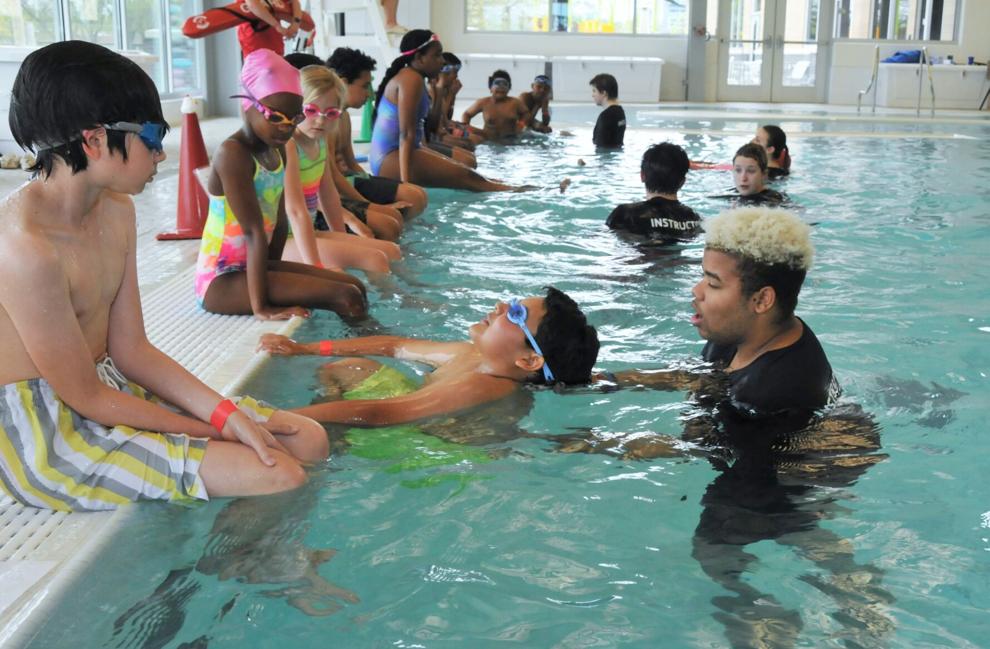 Mateo Miranda floating on his back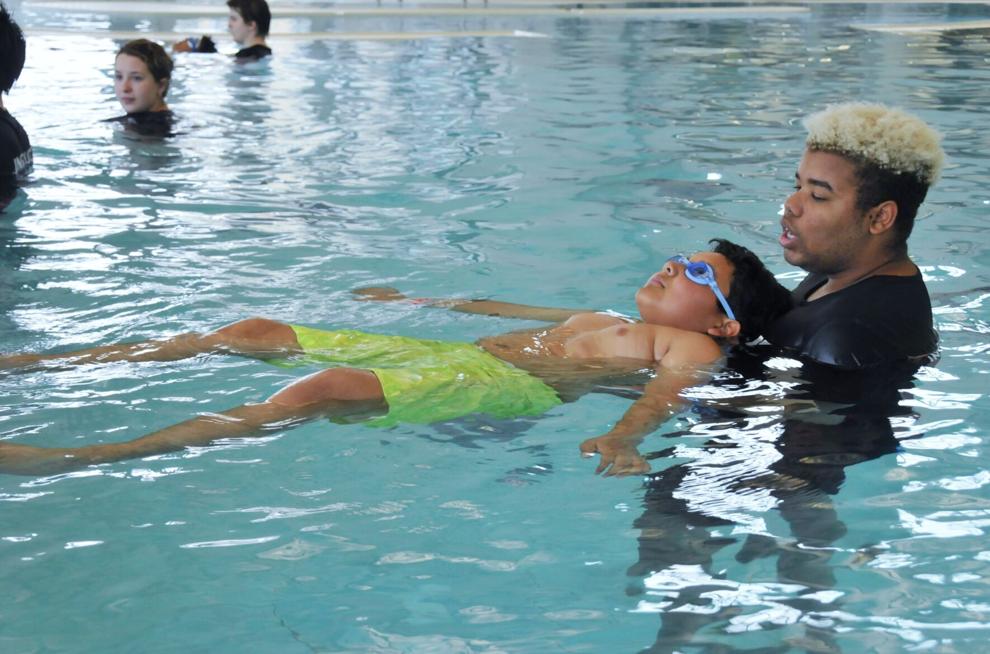 Micah Thompson and Caleb Robinson help Merrell Robinson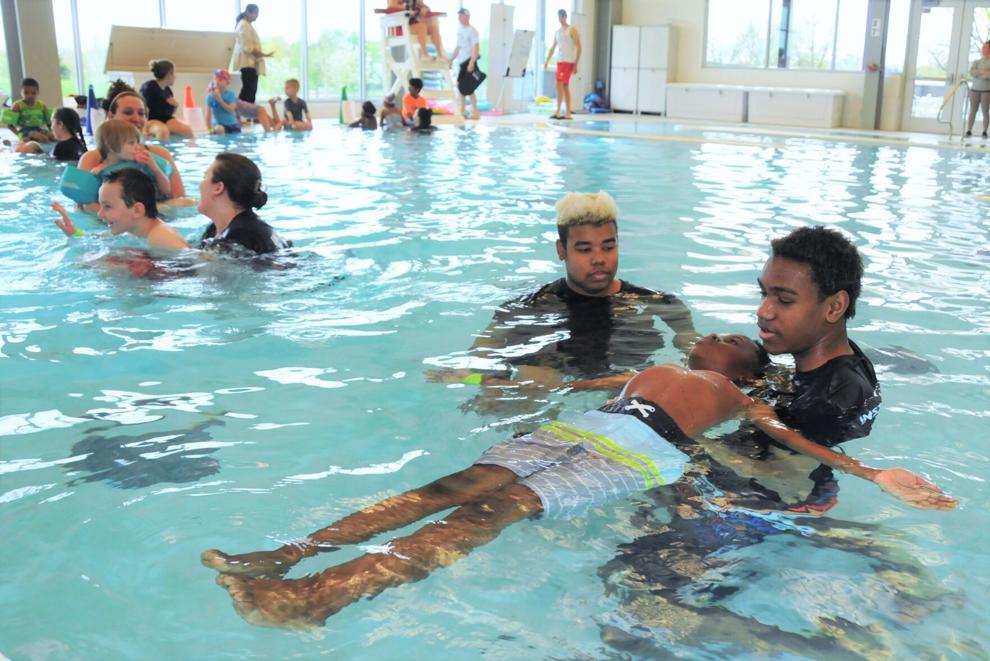 Leo Swearingen holds Jirzhiel Jolly as Teliyah Johnson looks on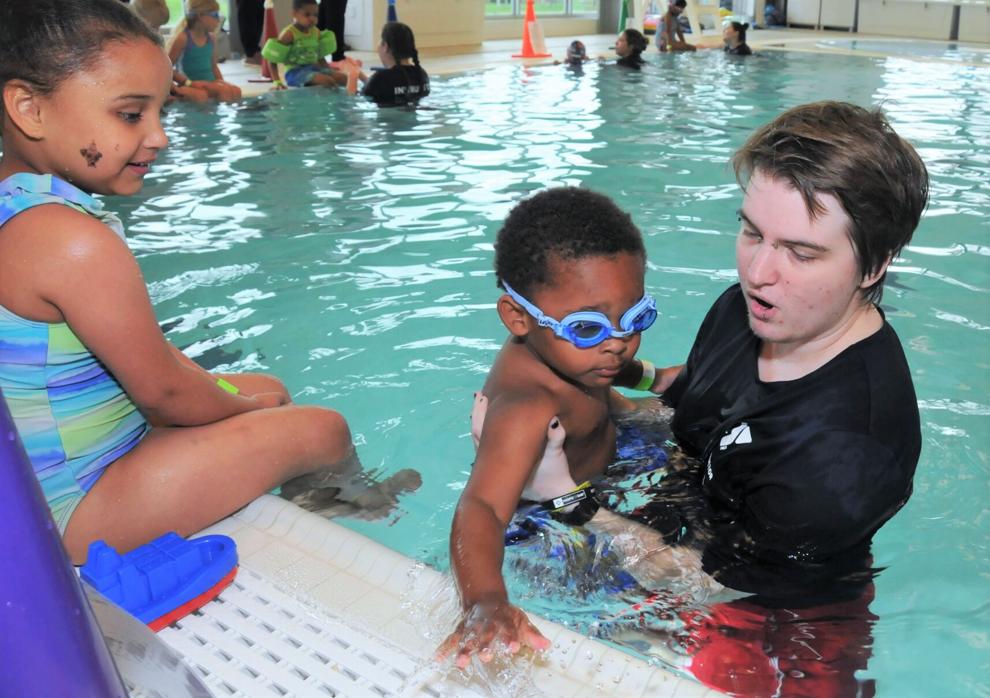 Elle Dejaynes holds Paris Calvert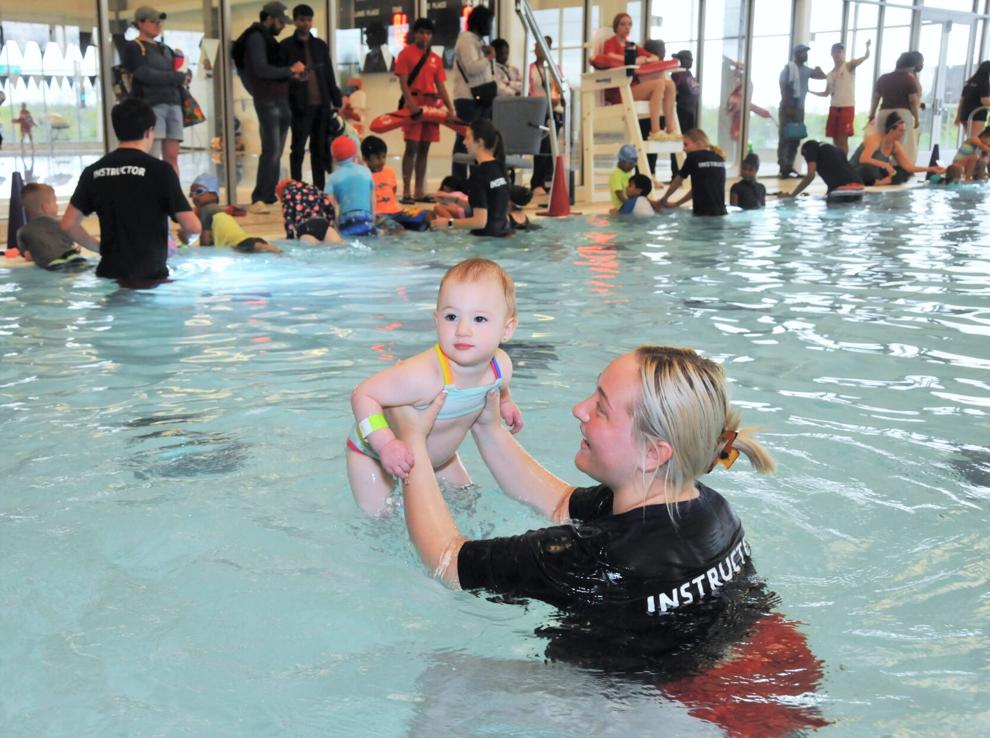 Reeve Thomsen, Reese Harris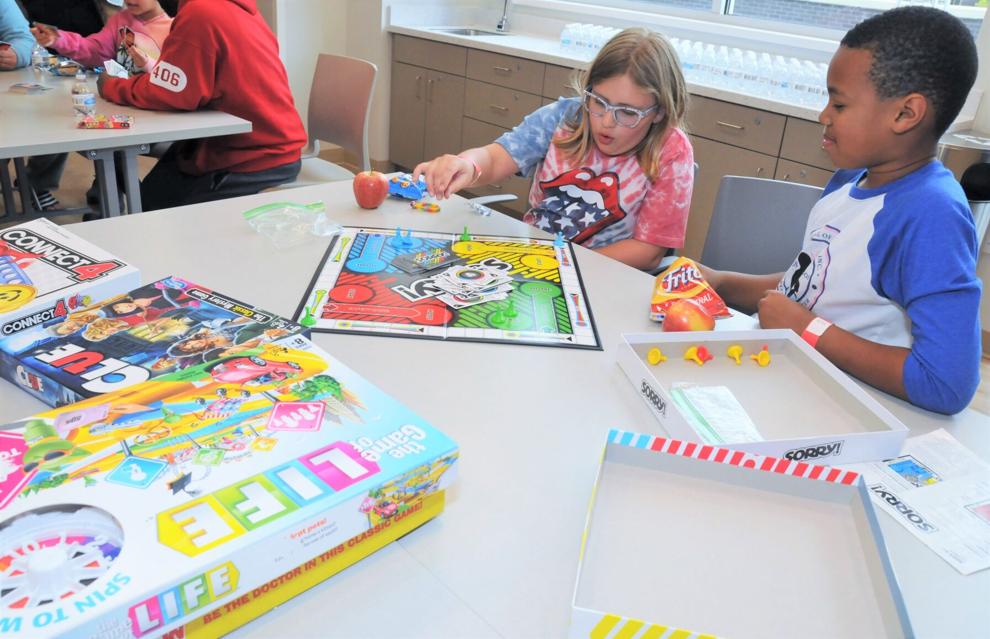 Instructor Ben McDorman is ready to assist Promise Warmsley and Genevieve Blockman