GOODFIELD — Five people, including three children, are dead after an overnight fire at a Goodfield mobile home.
Woodford County Coroner Tim Ruestman said Sunday morning that first responders were notified of the fire at 11:19 p.m. Saturday at 14 Cypress Court in the Timberline Trailer Court just north of Goodfield.
Pronounced dead at the scene at 11:55 p.m. were Kathryn Murray, 69, Jason Wall, 34, Rose Alwood, 2, Damien Wall, 2, and 1-year-old Ariel Wall.
Two other residents, Katrina Alwood and her 9-year-old son, Kyle, were treated and released at a Peoria hospital. Katrina Alwood is Jason Wall's fiance. Ariel Wall and Damien Wall were Katrina Alwood and Jason Wall's children, according to Ruestman.
The cause of the fire was not determined on Sunday.
"We were asleep and my son heard the explosions and came and woke us up as he was calling 911," said a neighbor, Anna Marie Siebert. "My husband and son shot over to see if they could get anyone out. I came over to try and help keep the family back up and away and that's hard to do because they don't want to leave."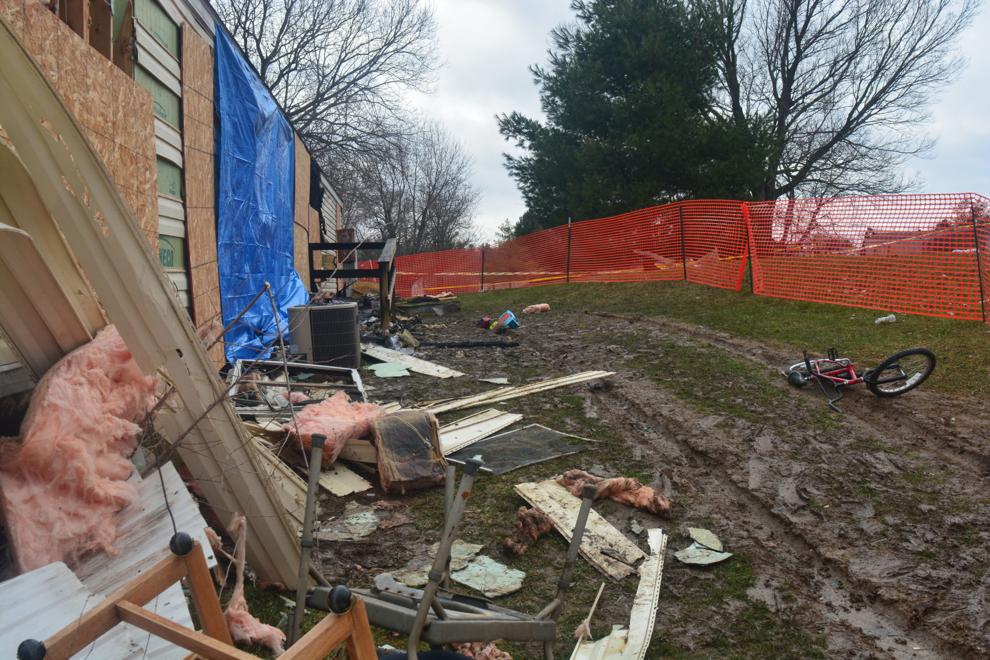 Siebert described the scene as "surreal," and said her son first believed that he heard gunshots, and then realized it was the sound of explosions coming from inside the trailer.
"He looked outside and saw the flames coming out. His first response was to call 911 and get us up," she said. "It was just a fireball when we got over here. Flames were shooting out from the center of the home and from this end and there was quite a bit of screaming and crying."
Park Manager Shawn Johnson also was one of the first to arrive on the scene.
"I got a call about the fire and that I needed to get over here," he said. "I didn't realize the extent until I came around the corner and saw the flames coming out. The living room area was fully engulfed. When I ran around to the back side, it was even worse. At least three-quarters of the trailer was on fire and I could feel the heat."
He said a family member of the residents in the trailer lived nearby and was trying to get inside to save them, but was unable to because of the intense heat.
"He was extremely upset and his face was really smokey," said Johnson.
The fire remains under investigation by the Woodford County Sheriff's Department, the Eureka Goodfield Fire Department, the Woodford County Coroner's office, Illinois State Police and the Illinois Fire Marshall.
Results from autopsies scheduled for Sunday were not available late Sunday afternoon. Fire departments from Eureka, Congerville and Delavan also assisted.
The family had lived in the trailer for about a year, said Johnson.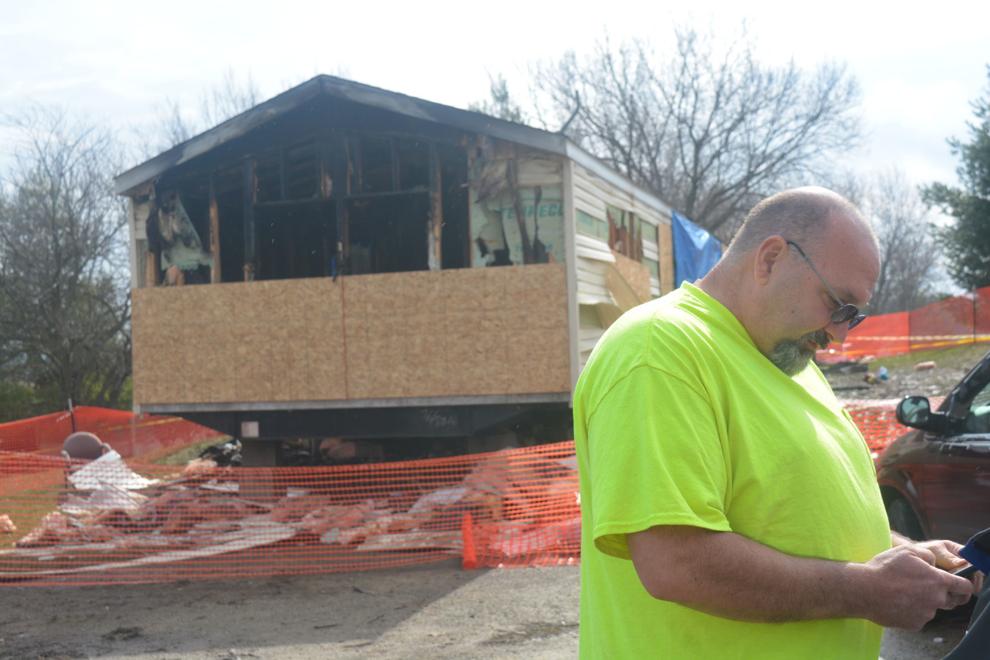 "Anytime you lose a life, it's a big deal, but to the people in this park, it's heartfelt and hits real close to home," he said. "I know the folks that were in there. Jason is a combat veteran and we would talk. I was never in combat, but I know just recently he was going to get help from the Veterans Administration. He was a quiet guy and never bothered anyone. He had a job at the local gas station for a while."
Siebert said she also saw the family on several occasions.
"They were a nice family and would always say hello," Siebert said. "It was always fun to see the kids playing outside."
Siebert said she didn't sleep well early Sunday.
"I kept hearing it over in my head all night long, just children crying and moms crying for their babies. It's horrible. I have spent years in EMS and like Shawn in the service, we have been seasoned. It never leaves. You just want to go in and hug all of your children and grandchildren and neighbors."
Residents of the Timberline Trailer Court gathered outside their homes Sunday morning to console each other.
"My granddaughter came and woke me up and told me there was a fire and we might have to leave," said Marie Chockley, who lives a few blocks from the destroyed mobile home. "I looked out and the flames were really high in the air. What a terrible tragedy, such a terrible loss. Bless their hearts."
Goodfield is located off of Interstate 74, about 20 miles west of the Twin Cities. 
---
Photos: Fire kills 5 in Goodfield mobile home fire
Photos: Fire kills 5 in Goodfield mobile home
040819-blm-loc-1goodfieldfire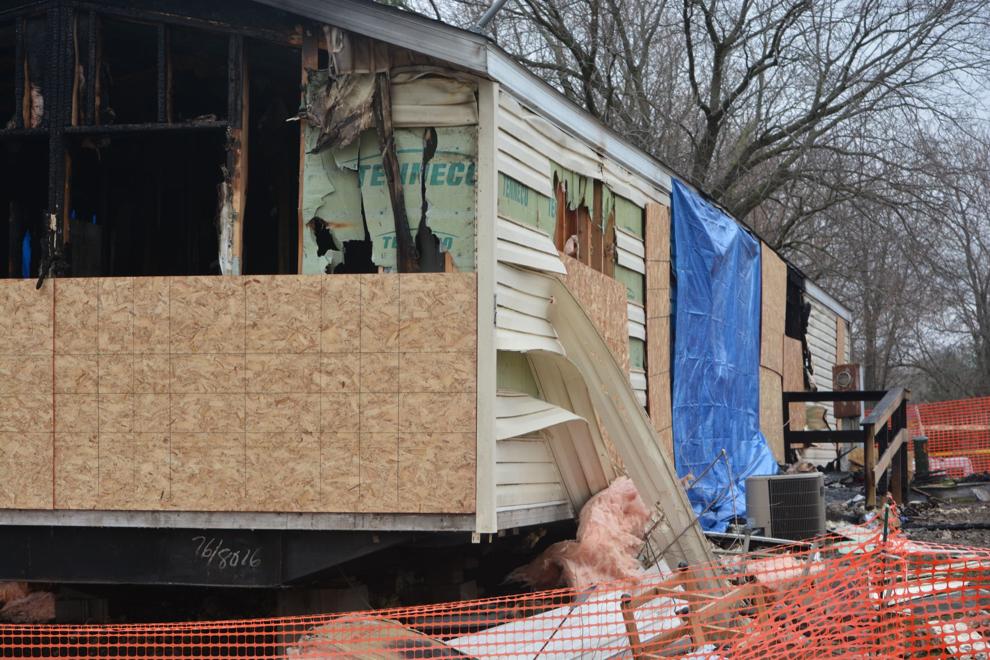 040819-blm-loc-3goodfieldfire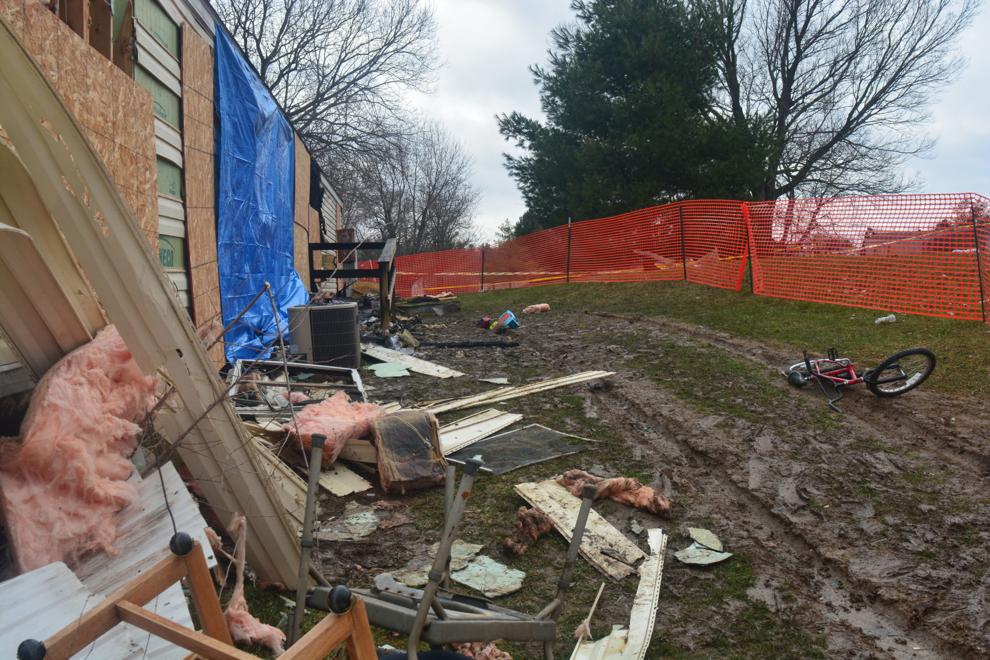 040819-blm-loc-2goodfieldfire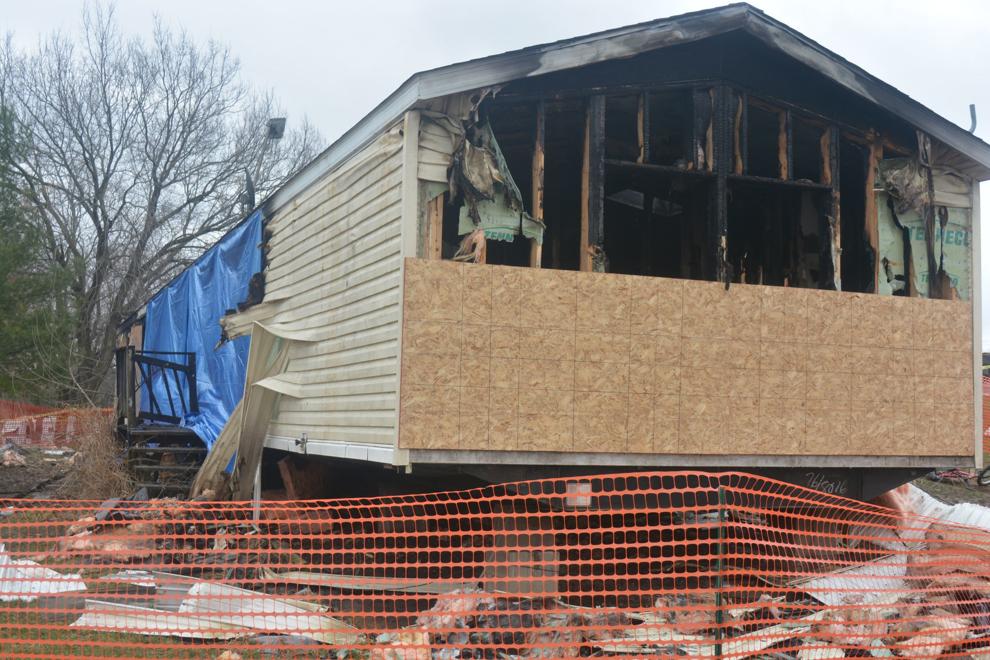 040819-blm-loc-4goodfieldfire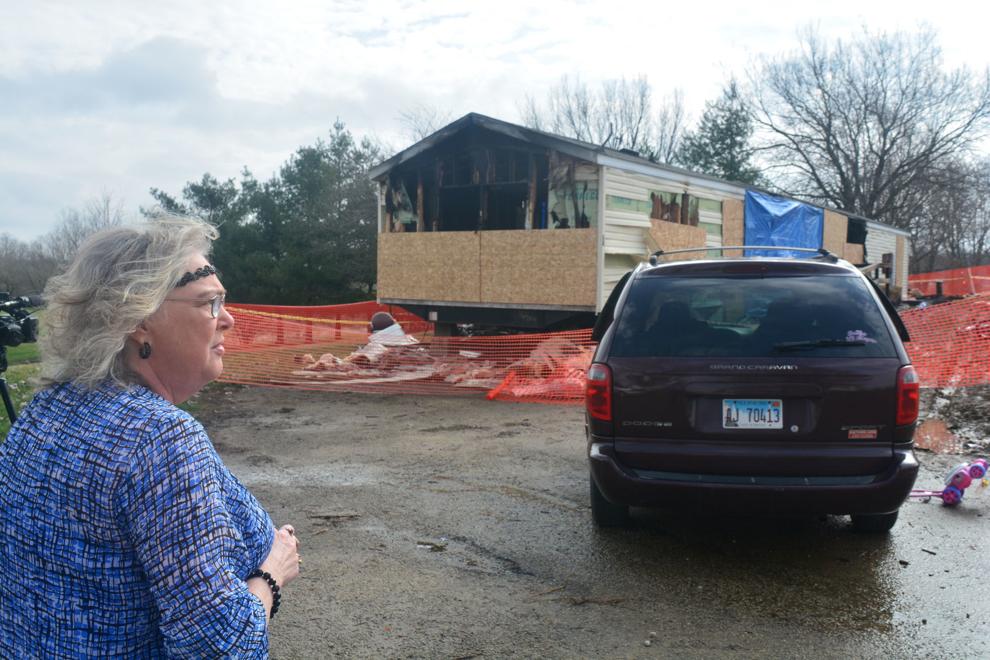 040819-blm-loc-7goodfieldfire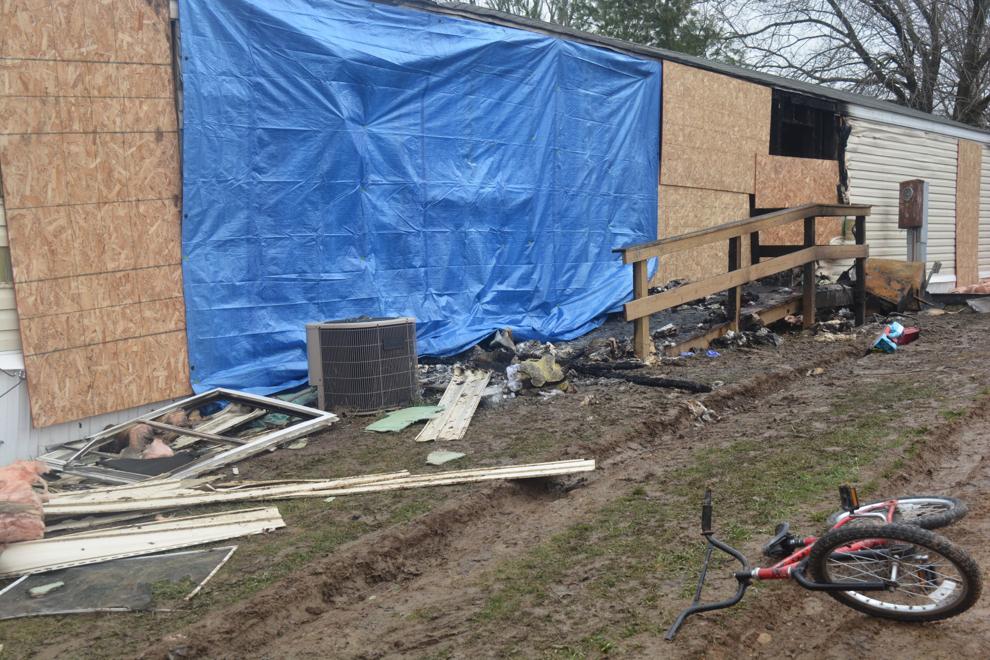 040819-blm-loc-6goodfieldfire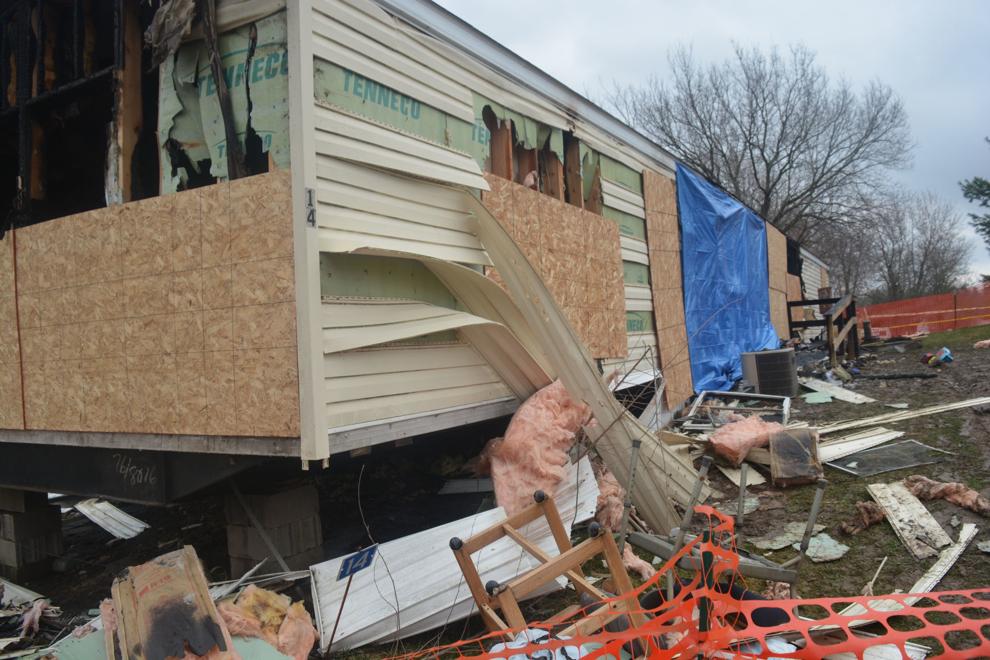 040819-blm-loc-5goodfieldfire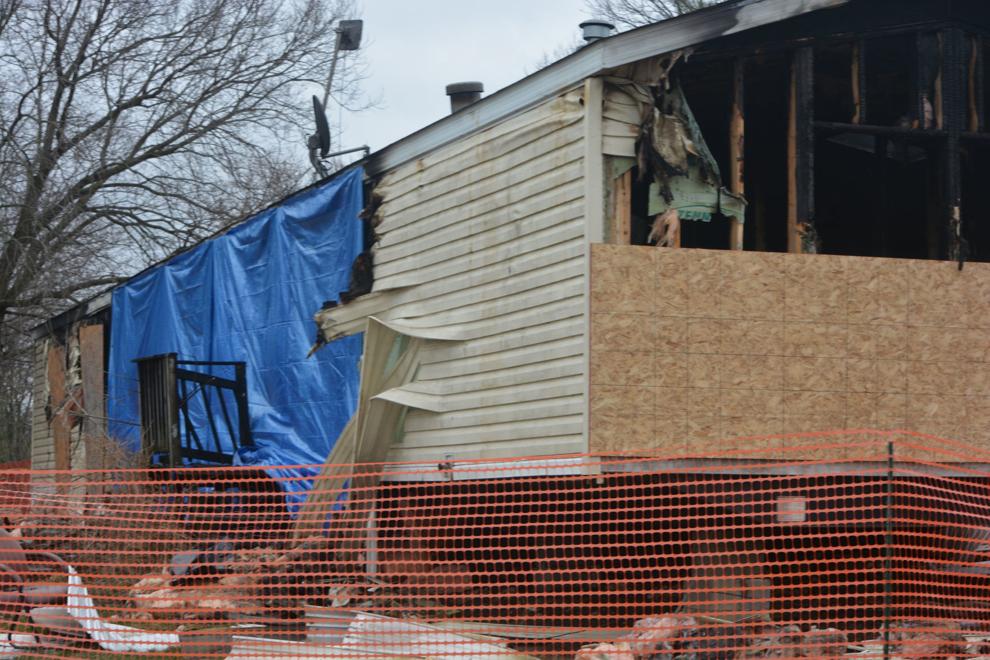 040819-blm-loc-8goodfieldfire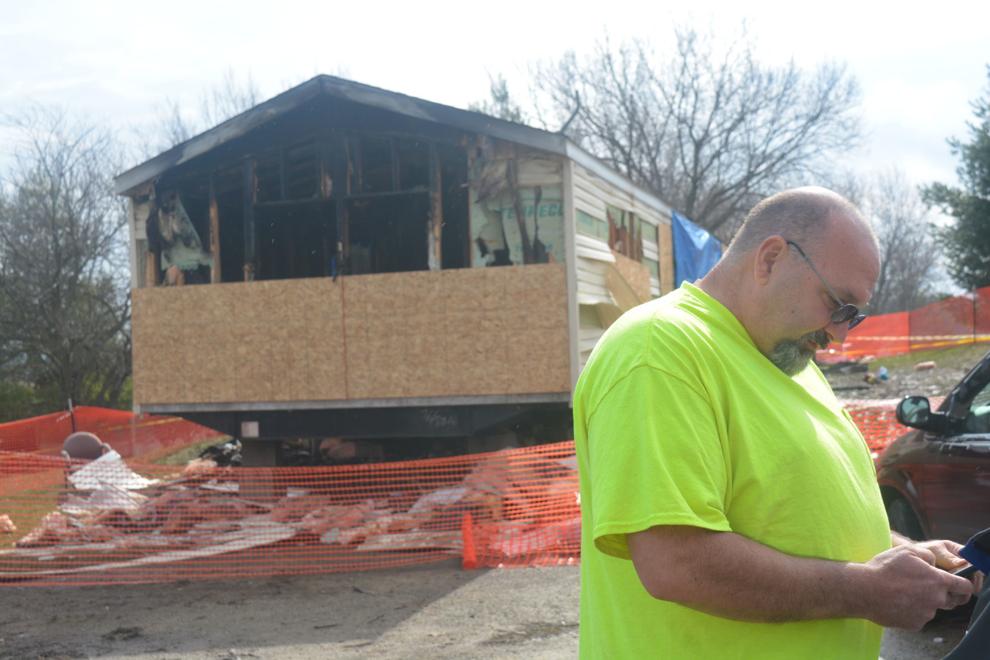 040819-blm-loc-9goodfieldfire
Contact Kevin Barlow at (309) 820-3238. Follow him on Twitter: @pg_barlow