HUDSON — Among bodies of water, Evergreen Lake is a multitasker.
Its primary job is serving as a source of drinking water for the city of Bloomington. But the lake, surrounded by McLean County's Comlara Park, is also a source of recreation.
Yet, despite the park being less than 15 miles north of Bloomington-Normal, a lot of people don't realize this spot is a wonderful place for boating, birding, biking, hiking, camping, fishing and horseback riding, among other things.
If you travel to the park around dusk or dawn, you are almost guaranteed to see deer. That probably surprises no one.
"I never would have guessed we'd have resident bald eagles," said Mike Steffa, McLean County parks and recreation director, who has worked at the park for about 30 years. "It just blows my mind."
More elusive, but a treat to see, are river otters. The Illinois Department of Natural Resources reintroduced river otters to Evergreen Lake and the Mackinaw River valley with the release of 30 otters in 1996. I've also seen raccoons, beavers, muskrats, minks and a mysterious white fox that made a ghostly appearance in October 2012.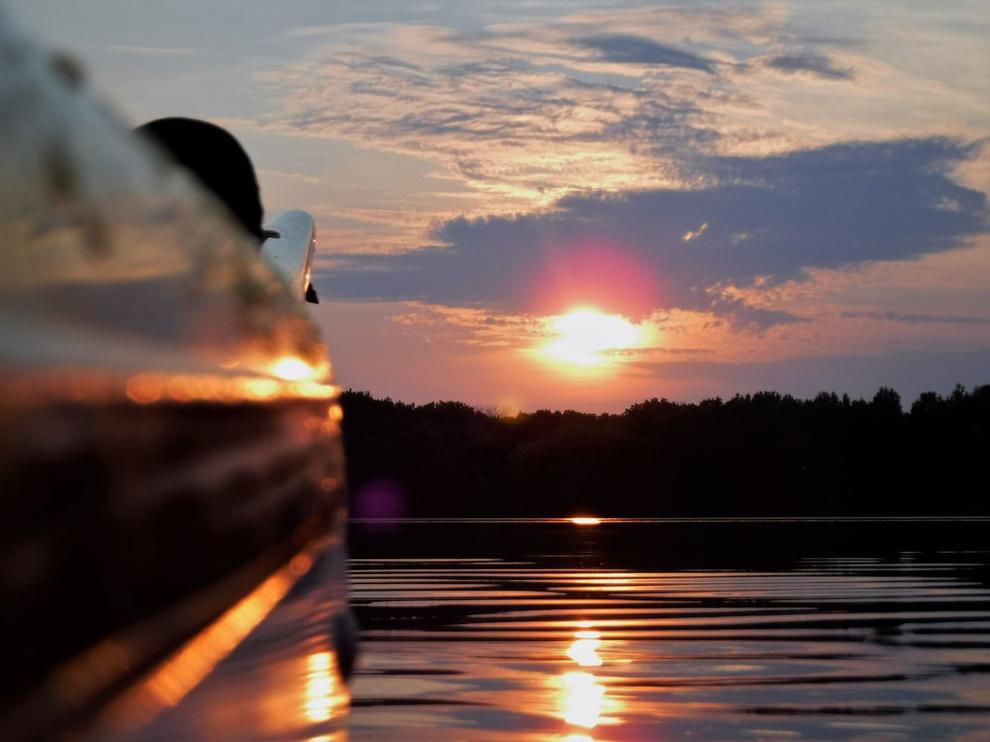 I love kayaking at Evergreen Lake, and apparently I'm not the only one.
"Kayaking has really exploded in the last five or six years," said Steffa.
You don't even need to own your own boat. The park rents kayaks and canoes. And a special dock at the main boat ramp makes it easy to launch and land.
With more than 22 miles of shoreline, the lake offers plenty of nooks, crannies and coves to investigate. You never know what you might find, especially if you paddle quietly. An unsuspecting great blue heron is likely to take off with a squawk that will convince you it is a descendant of prehistoric pterodactyls.
Sunrise and sunset are my favorite times to paddle, admiring a kaleidoscope of colors in the sky being reflected in the water.
Please wear a life jacket and watch the weather. Storms can brew up quickly in the summer, wind can kick up surprisingly aggressive waves and many parts of the lake don't offer suitable landing spots in an emergency.
If you would rather stay on land, there are more than 10 miles of trails at the park and they aren't just for hikers. Some trails also are open to horseback riding and mountain biking.
The Shady Hollow Trail at the south end of the park is a nice place to explore that isn't too long or difficult yet has enough ups and downs to make it interesting. Part of it goes along Six Mile Creek, which flows into Evergreen Lake and is the place I once saw an otter with pups.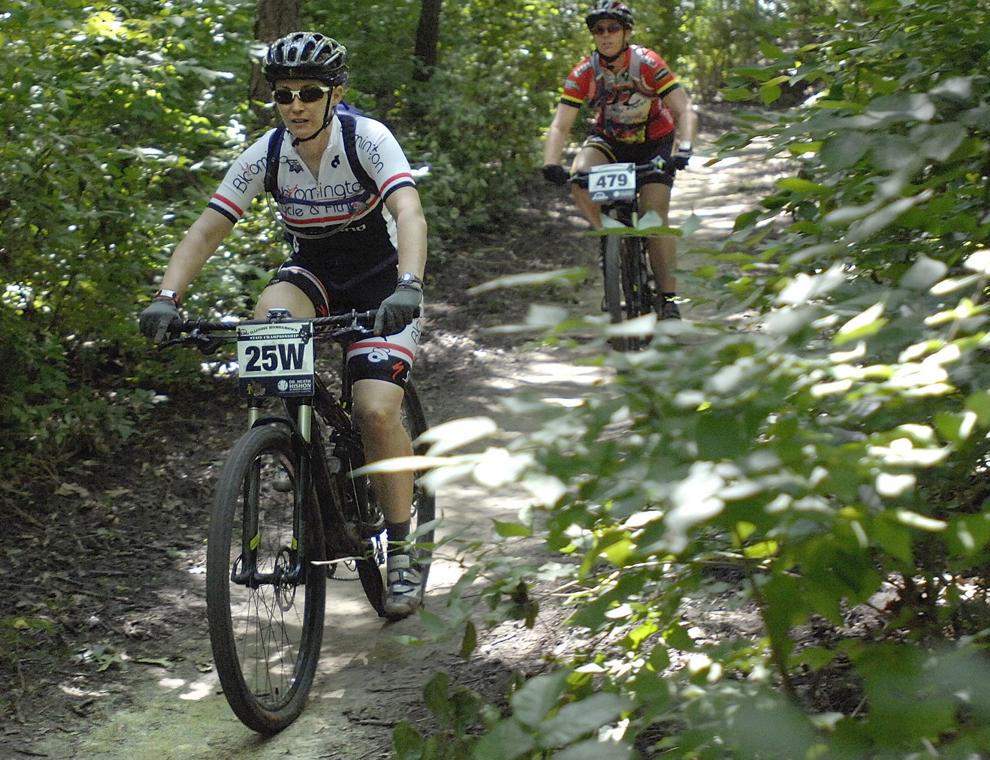 "The club has successfully taken a relatively flat portion of land and still managed to build several miles of trails with a nice mixture of technical features, twisty turns and 'flowy' portions," she said.
Enjoy a picnic or stay a little longer at one of the 144 campsites.
Sobota is an avid hiker, cyclist, rock/ice climber and kayaker who loves to explore nature in Central Illinois' backyard. Contact her at (309) 820-3240. Follow her on Twitter: @Pg_Sobota