BLOOMINGTON — Consistent progress in vaccinating Illinoisans and keeping coronavirus metrics low has led Gov. J.B. Pritzker to confirm June 11 is now no longer a target date for fully reopening the state, but the scheduled date. 
Asked by a reporter Tuesday afternoon at a press conference in Springfield whether the state was prepared to move to Phase 5, in which all COVID restrictions would be lifted, Pritzker said: "We are — and in fact, it's scheduled for June 11."
To fully reopen, the state determined that 50% of residents over 16 years old would have to be vaccinated and the state's metrics would either need to remain stable or decline over a 28-day period.
As of Tuesday, the Illinois Department of Public Health reported that 51% of all adults are considered fully vaccinated, with 67% having received at least one dose of vaccine.
Of all Illinoisans over the age of 16, IDPH says 61% of that group have received at least one dose of vaccine. Locally, just more than 40% of McLean County's overall population — or about 70,000 people — is considered fully vaccinated, with more than 148,000 doses administered so far. 
IDPH's reopening dashboard showed hospitalizations and the daily case rate as trending downward, along with "no significant change" in the daily mortality rate.  
In McLean County, COVID statistics have been trending downward, with downturns most notable Tuesday, as the McLean County Health Department reported a test positivity rate below 2%, just more than 100 people in isolation and a total of nine people — three county residents and six people hospitalized locally — considered COVID patients.  
MCHD said 33 new cases of the virus were confirmed over the three-day weekend, bringing the total confirmed since last year to 18,377.
The number of people who are considered as having recovered from the virus is now at 18,037.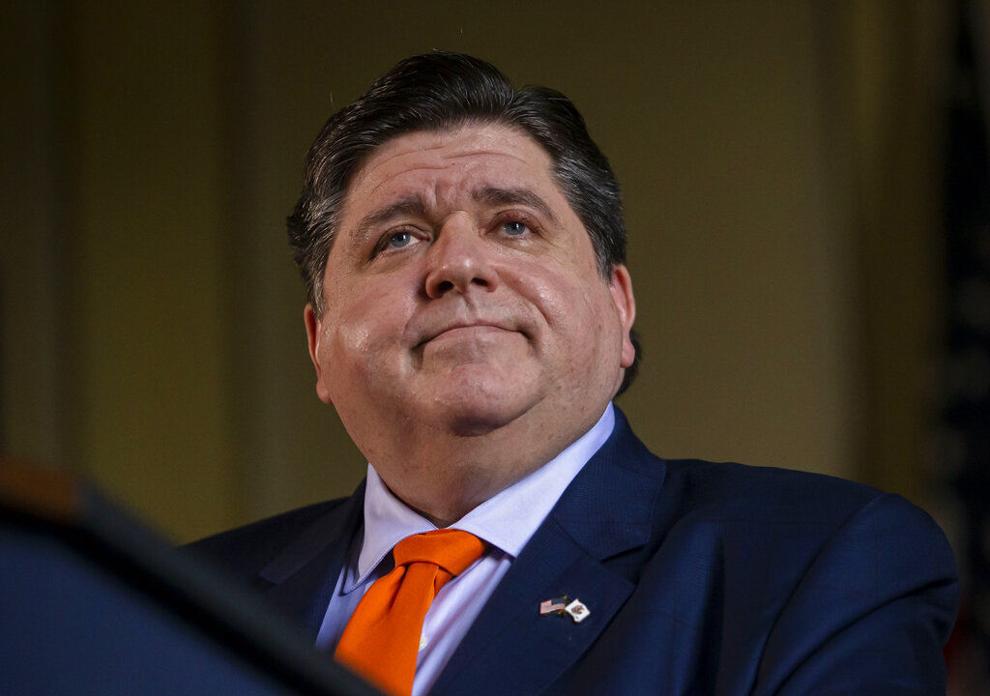 There are just 110 active cases in the county overall, with 107 reported as isolating at home and three county residents reported as hospitalized due to virus-related complications. 
Between OSF St. Joseph and Carle BroMenn medical centers, six people were considered COVID patients. Data from an internal Carle Health COVID-19 dashboard showed that just one of those patients was hospitalized at its Normal-based hospital. 
Of all, total beds available between both hospitals, 76% were reported as filled, as were 65% of all intensive care unit beds. 
Two additional deaths were reported Tuesday. Two men, one in his 40s and one in his 70s, neither of whom were associated with long-term care, were the latest fatalities related to the virus, MCHD said. 
---
Check it out: 10 Bloomington-Normal food facts you should know 🍴
10 Bloomington–Normal food facts you should know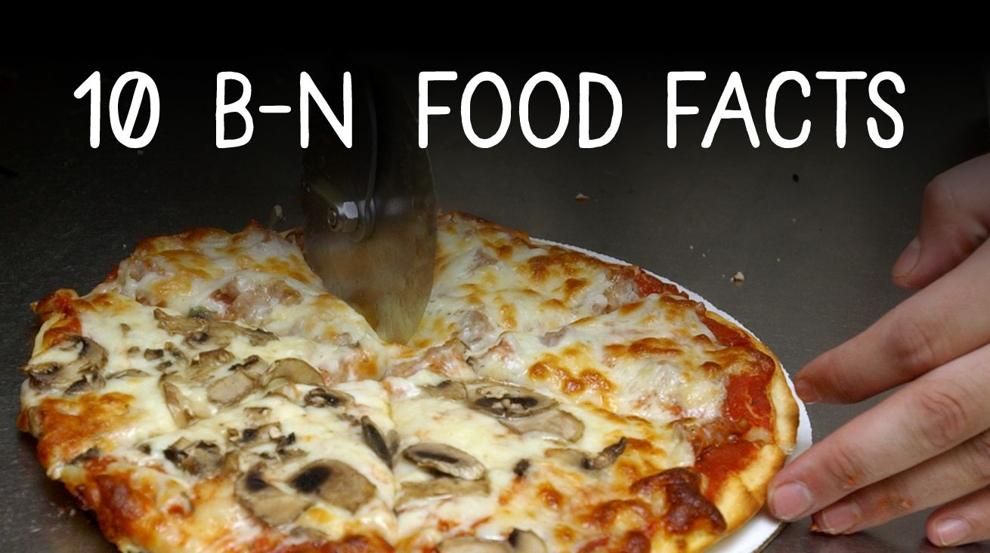 The first pizza oven
The Twin Cities today have dozens of pizza ovens at countless pizza restaurants. But do you know the locale of the very first Twin City pizza oven?
The Lucca Grill downtown, in the late 1930s. Claim is, it had the first pizza oven in Central Illinois, in fact.
Central Illinois and McDonald's
With more than a dozen McDonald's restaurants now in the greater Bloomington-Normal area, you'd definitely say the restaurant is fully entrenched. When the first B–N McDonald's at Main Street and Beaufort opened in 1959, that was the beginning. The first Big Mac sold here? 1968. Eleven years later, in 1979, the first Happy Meal was sold.
And Gibson City was the very first "small" town in America to have a McDonald's. In the late 1970s, the corporation chose Gibson City as the site of the very first "Mini-Mac," a restaurant half the size of a conventional McDonald's. 
Steak 'n Shakes all over
The world's first Steak 'n Shake was built where Monical's Pizza stands today, at the intersection of Main Street and Virginia Avenue.
Food with roots in B–N
Four of America's popular restaurant chains have their roots in Bloomington. Steak 'n Shake was founded here. So was Biaggi's. So was Meatheads. The Chili's restaurant chain, meanwhile, was founded by Norman Brinker, a Bloomington native and Bloomington High alum.
Golden Dragon, the former site of...
When you dine next at Golden Dragon restaurant in downtown Bloomington, why should you think of the founder of one of the world's most successful businesses, too?
The building that today houses the Golden Dragon, at Monroe and Madison, was the very first headquarters for G.J. Mecherle's business, also known as State Farm.
Our most popular chain
For its population, McLean County has one of the highest concentrations of chain restaurants in the country, according to Restaurant Business Magazine. Our most popular chain? Subway. We have 14 of them, according to the statistics.
The money we spend
Bloomington-Normal is famous for its love of dining out, a fact verified by national statistics that each year rank the Twin Cities among the nation's top 50 cities in the U.S. per capita for dining out.
Do you know how much money we actually spend in a year in food and/or beverage at Twin City restaurants, pubs and bars? It's more than a quarter-billion dollars, say government statistics. That includes $83.5 million spent in Normal and $176 million in Bloomington.
Franchises happy at home in B–N
The first Buffalo Wild Wings in town, on Empire Street across from the Central Illinois Regional Airport, at one point was the second busiest Buffalo Wild Wings in Illinois and among the top 25 in the U.S. There are more than 750 locations across 45 states and now also in Canada.
When Jason's Deli opened in town, it topped the charts. One report indicates the corporate office in Beaumont, Texas, did not expect its new B-N location to instantly out-do locations in places like Dallas, Atlanta, Chicago, Orlando and Denver. The restaurant also posted the highest-grossing sales among all 240 Jason's Deli restaurants in 28 states.
As seen on TV
One Bloomington-Normal restaurant includes on its staff two television stars: Epiphany Farms, the downtown restaurant along Front Street.
Pastry chef Leah Horcher interned at "Ace of Cakes," the popular reality show on Food Network. Chef and owner Stuart Hummel was on Bravo's "Top Chef," as part of "Top Chef Duels."
Celebrity sightings
Gus Van Sant is a popular Hollywood movie director, the maker of such movies as "Good Will Hunting," "My Own Private Idaho" and "Finding Forrester."
---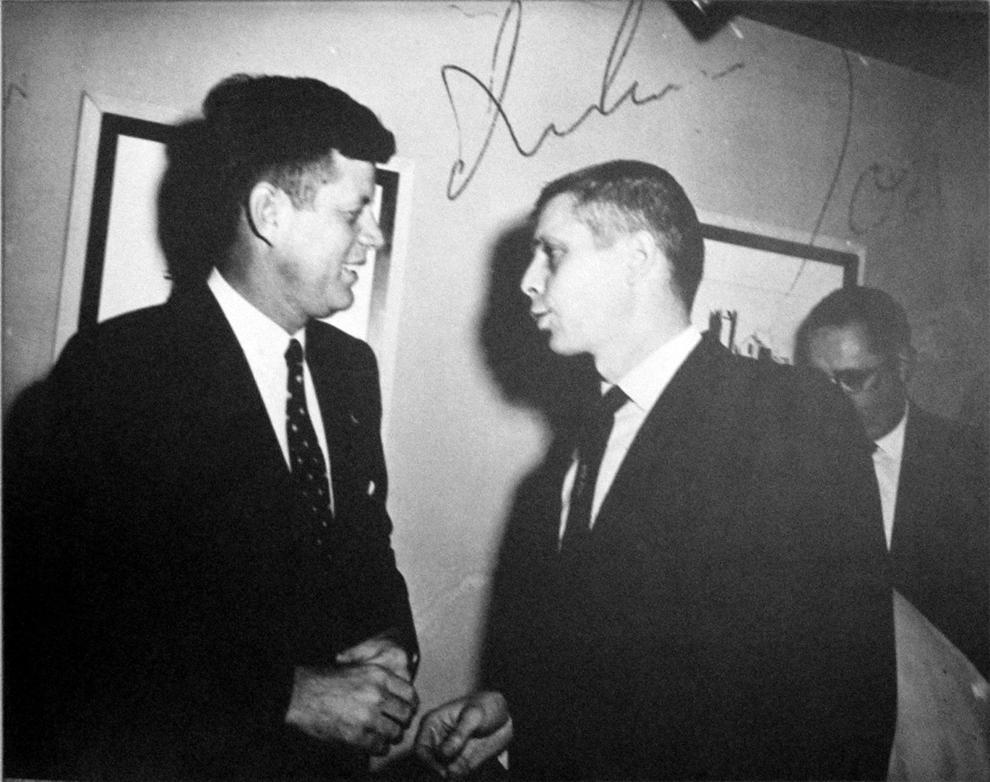 John F. Kennedy visited the Twin Cities as a campaign stop in October 1959. He dined at Davidson's. Other presidents that have dined in B–N include George H. Bush and Gerald R. Ford, who both dined at Jumer's (currently The Chateau) in 1988 and 1989, respectively.
---