BLOOMINGTON — Dion McNeal has learned that he can survive.
"Therapy helped me to figure out that ... my life is what I make of it," the 26-year-old man said this week in his Bloomington apartment.
"It's hard enough being a black man in America," McNeal continued. "It's even harder being a black man who is gay and HIV positive. I had to believe in myself. I had to embrace who I am."
McNeal agreed to share his story on Dec. 1, World AIDS Day, a day to heighten awareness of HIV and AIDS and to remember those touched by the disease.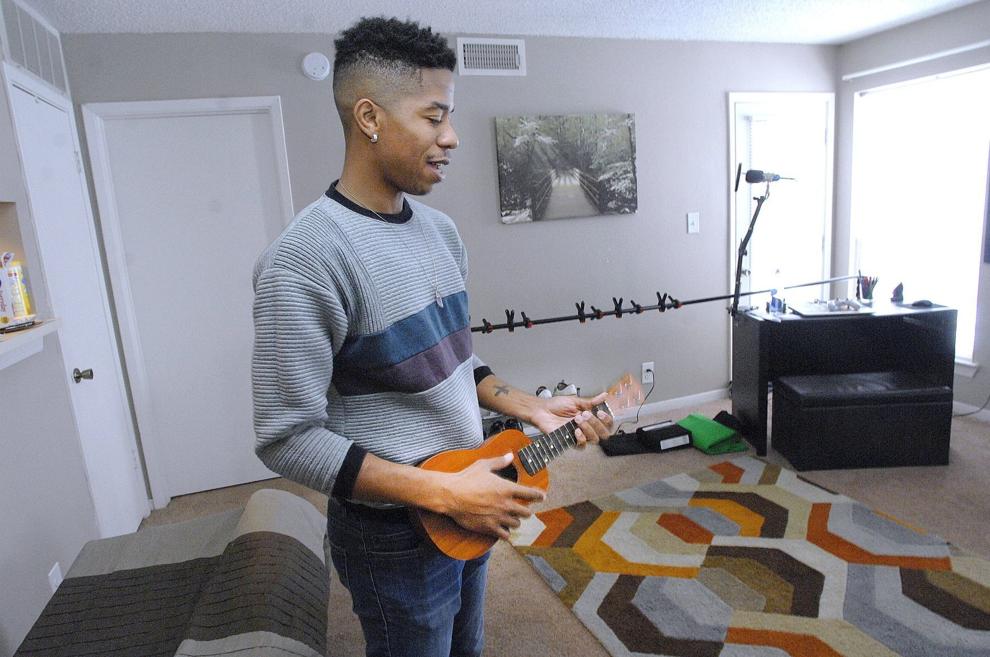 "I'm in a very transformative place in my life right now," McNeal said. "I am accepting who I am. I can share my story with people. I never felt so in control of my life."
The 37-year battle against HIV and AIDS also is in a transformative place.
"We're at a turning point in the epidemic," said Jeffery Erdman, assistant director for programs and compliance for the Illinois Public Health Association. "We're actually seeing, for the first time, a decrease in HIV cases."
"We've definitely come a long way regarding treatment of the disease," added Chris Wade, director of prevention services with Central Illinois Friends, a nonprofit organization that provides supportive services for people living with HIV or AIDS.
But much work remains to be done by individuals, health care providers and policymakers to bring the HIV numbers down to the point that the epidemic can no longer sustain itself.
"The message that I would like to pass on, as a person who is HIV positive, is we all need to do a better job of managing the HIV stigma," McNeal said. "We all need to do whatever we can to help someone else who may be experiencing depression because of HIV or any disease."
McNeal, originally from the Chicago area, moved to Charleston to attend Eastern Illinois University in 2011.
"I got involved with another guy and he was HIV positive. He didn't know," McNeal said.
He got tested for HIV and was told on Dec. 8, 2014, that he was HIV positive.
HIV (human immunodeficiency virus) attacks white blood cells that protect against illness and can lead to AIDS (acquired immunodeficiency syndrome), a disease that weakens the immune system so the body can't fight off potentially fatal infections. HIV is found in bodily fluids of infected people and may be spread by having sex or sharing needles with an HIV-infected person.
"I didn't know a lot about HIV besides the negative stigma," McNeal said. "In the black community, it's a very negative stigma. I was very angry. I was very sad. I was just discovering who I am and now I got kicked in the ass."
McNeal encouraged the person with whom he was in a relationship to get tested, but he didn't believe McNeal. Instead, he told others that McNeal was HIV positive.
That betrayal, on top of the news that he was HIV positive, put McNeal into a depressive state.
"I felt powerless," he said. "When I felt I didn't have control, I turned to drugs," namely Xanax to treat his anxiety combined with alcohol.
Even though a professor had referred him to an HIV case manager in Effingham, McNeal didn't immediately take any medicine for HIV.
"I was making poor decisions," he said. "I wasn't thinking. I was processing all of the emotions."
McNeal began taking an antiviral medicine for HIV on his 23rd birthday, June 8, 2015. He graduated from EIU in June 2016 and moved to Bloomington-Normal and began working here the following month.
The medicine was hard on his kidneys and liver, causing dehydration, so he was prescribed a milder medicine in November 2016. That helped, as well as the therapy sessions he did from early 2017 until June 2018.
In addition to his medicine and his work, McNeal eats healthy, exercises and gets enough sleep.
"I have a compromised immune system," he said. "I need to take care of myself."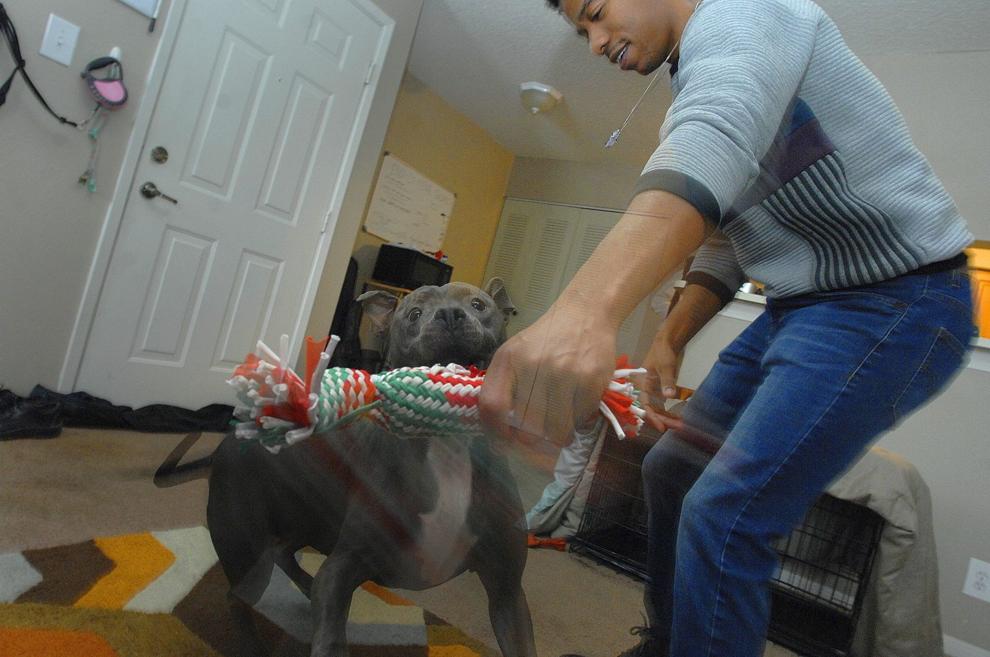 He also plays with his dog, Luna, does volunteer work for Central Illinois Friends and is getting back into writing music, singing, photography and videography. Someday, he would like to be a film director.
"I needed to learn to be OK with being HIV positive," he said. "I pray that God uses me for whatever purpose he has for me. I'm in a very strong place where I can help myself and help others."
"Being HIV positive is hard," he admitted. "The medicine can help you to manage it, but you need to be honest with yourself, you need to protect yourself and you need to get support."
Contact Paul Swiech at (309) 820-3275. Follow him on Twitter: @pg_swiech