BLOOMINGTON — When Morton's Ruthie Roth won an auction of a quilt titled "Mariner's Star Compass," her excitement came with history attached. 
The longtime organizer for the 2023 Illinois Mennonite Relief Sale, which marked its 65th anniversary on Saturday, noted her uncle John Roth of the First Mennonite Church of Morton was the first to envision holding the sale in 1958. She said she's worked at it every year.
So, Roth said, she's bought a number of quilts from the sale. Asked if the "Mariner's Star Compass" was the best, she smiled and then paused, before responding: "It was one of the best."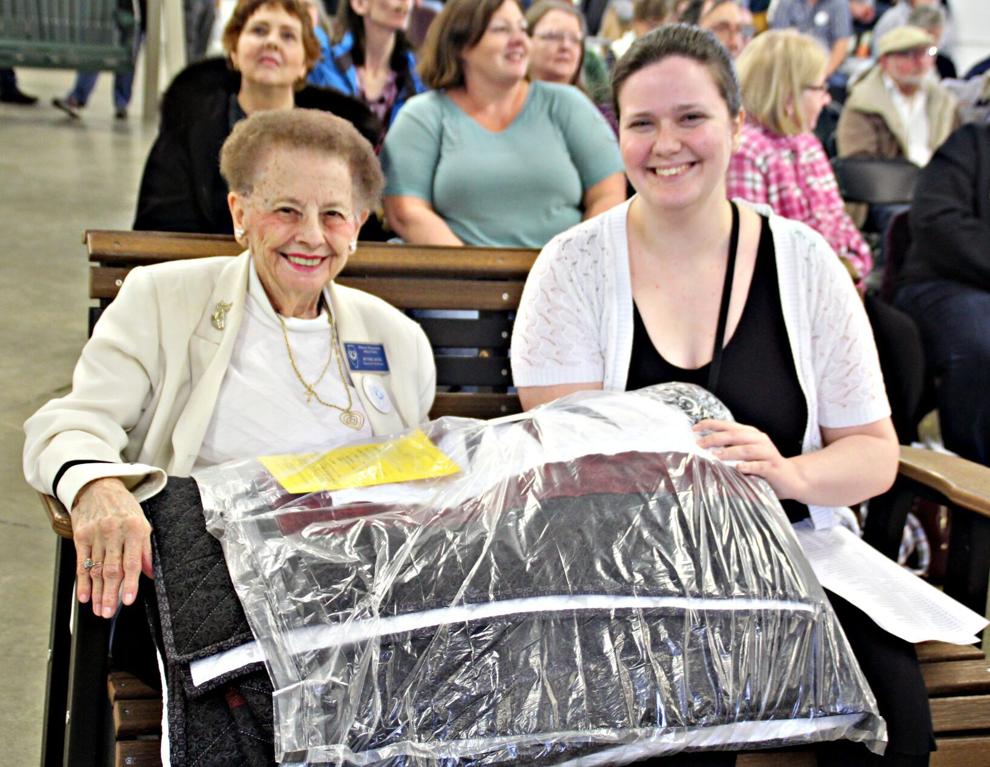 The Interstate Center in Bloomington was packed Saturday morning, with 3,000 to 4,000 people expected to attend for the food, shopping or auction items. Event board chairman Brian Veeder, of LeRoy, described turnout as phenomenal, especially given the cold and snowy morning weather.
"Relief, development and peace in the name of Jesus Christ is the mantra of Mennonite Central Committee," Veeder said, adding 80% of funds raised are headed to the committee's mission activities, which include efforts in Syria and Ukraine. The other 20% stays local to support 20 to 25 area hunger relief organizations.
The event is the first of 23 relief sales in the calendar year to be held as part of a national series coordinated with MCC, with more planned in Canada, he said. Another Illinois relief sale is planned Aug. 25-26 in Arthur.
The event returned to an in-person format for the first time since 2019, while online auctions were held in the last three years to minimally support the MCC.
Organization efforts Veeder described as an interfaith effort, with 30 churches of several Christian denominations directly supporting the sale. He estimated close to a 1,000 volunteers pitch in.
"It's a long-standing tradition and a lot of people do it for almost their whole life," he said.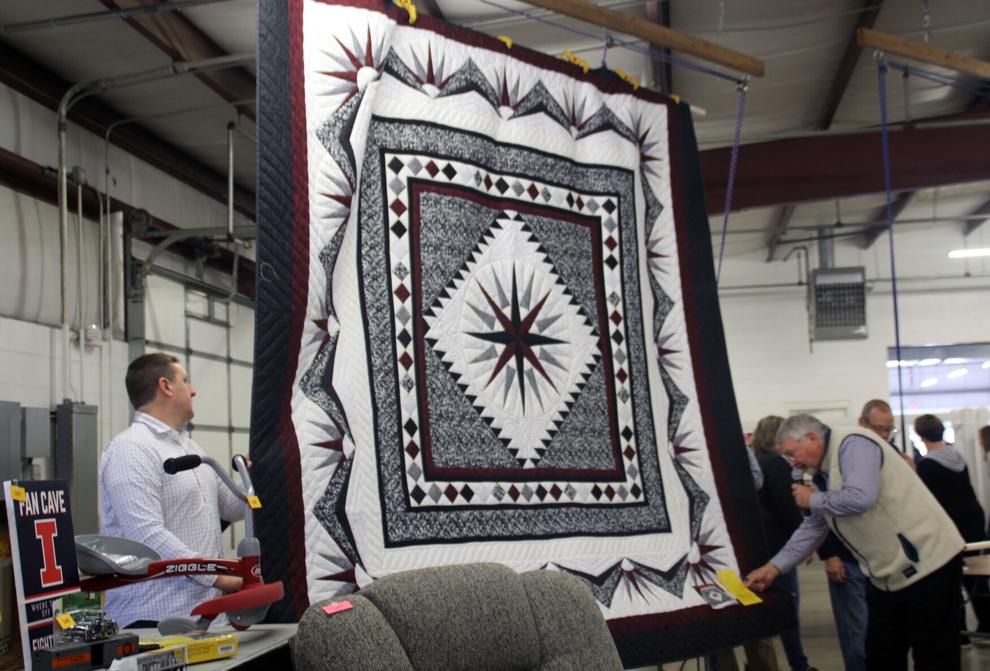 Quilted
Under 100 quilts were auctioned off Saturday at the sale, plus other home items and furniture.
A quilt from Ames, Iowa, named "Blueberry Hill" will be taken home by new owners Wade and Nancy Smith, a married couple from Sunnyvale, California. While Wade Smith has family in Rockford, Nancy Smith is originally from the Livingston County village of Cullom, and said her husband has fallen in love with the small town.
Wade Smith said the quilt they got for $600 is very cool, and had a more masculine feel than the others. His wife noted she helped pick it out online.
Accompanying Roth at the auction was Aurora Moushon. Her mother, Catherine Moushon, worked the quilt pickup station, and said they had raised $10,000 by around 11:30 a.m., with half of their stock sold.
The "Mariner's Star Compass" had secured the biggest winning bid — about $3,000 — by that point. Catherine Moushon said it was hand-stitched by a single Amish woman, giving it a higher value.
Roth said she plans to gift it to "someone special."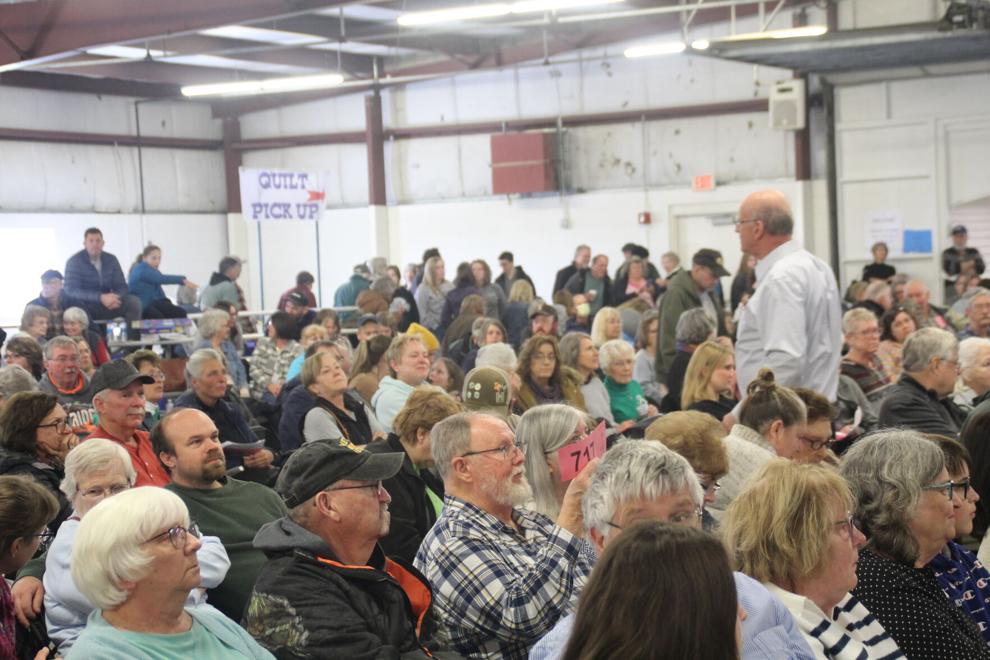 A French quilt dating back to the 1880s was also auctioned, Catherine Moushon said, after being donated by the Mennonite Heritage museum.
A team of about a dozen volunteers crewed a quilt-hoisting station, using a system of clamps, ropes and pulleys to lift up the fabrics for display purposes. 
Clark Stoller, 70, of Gridley, served as one of the auctioneers. He was pleased Roth won a quality quilt.
"Truly, the spirit of God has been here today, in the generosity of people we're seeing," Stoller said. 
Beefed
Veeder said the sale's calling card was its pancake and sausage breakfast. He expected up to 3,000 of those meals to be prepared.
Besides flapjacks, foods served Saturday included curly fries, donuts, homemade ice cream, popcorn, cider, and beverages by Gridley Common Grounds coffee shop. In a "Dutch Market," there were baked goods like pies and cookies, as well as cheeses and meat.
El Paso's Amy Cogavin, 36, went shopping for meat with her parents and sister. She said she bought smoked pork sausages and breakfast.
She said she couldn't believe it was the event's 65th year.
Tripp Yordy worked the meat stand with his father and grandfather, Mike Yordy Jr., 40, and Mike Yordy Sr., 65. The 10-year-old Morton boy said he was inspired by knowing their work helps people around the world.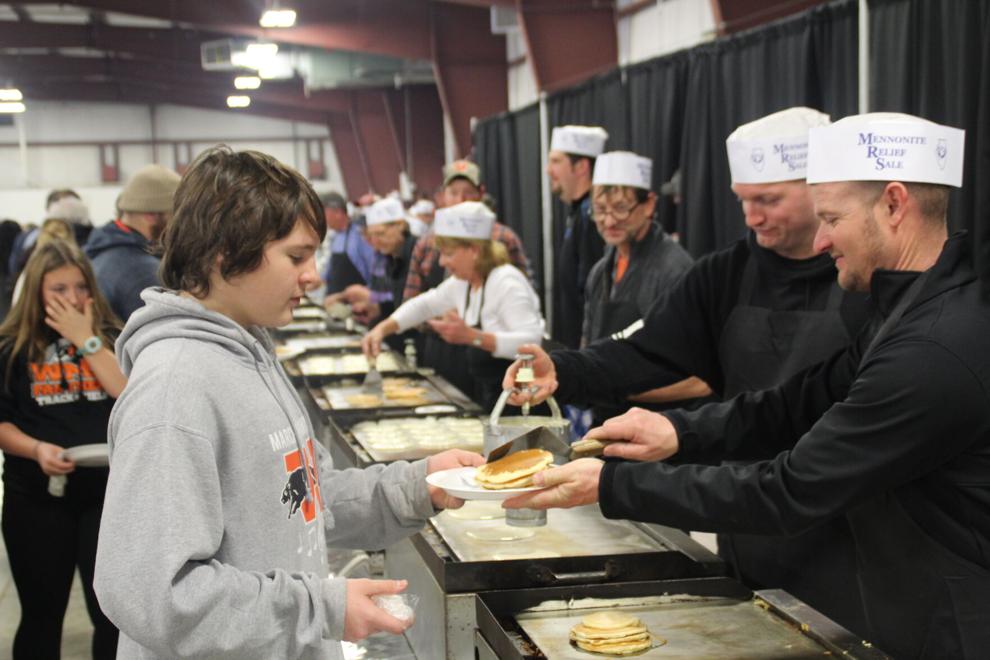 Mike Yordy Sr. noted they are maintaining a multi-generational tradition of volunteering for the relief sale. He said his grandfather sat on the first event committee and helped get it going.
Mike Yordy Jr. said they stocked all forms of sausages, turkey, and beef sticks. He added live oats were a hot item and sold out by noon.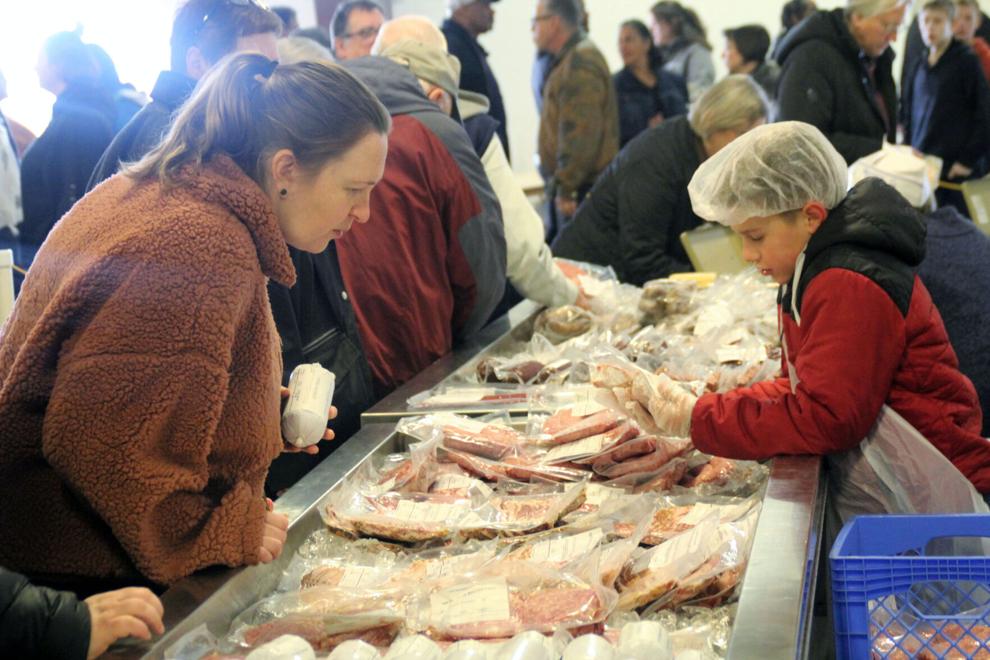 Bloomed
One volunteer vending was Marge Ulrich, of Eureka, who ran the "Flower Box" stand. She said they prepare all year for the relief sale, and readied hundreds of donated plants.
Ulrich said they collected pussy willow plants from residential gardens in Eureka, Danvers and other area homes, and all were sold by 10 a.m.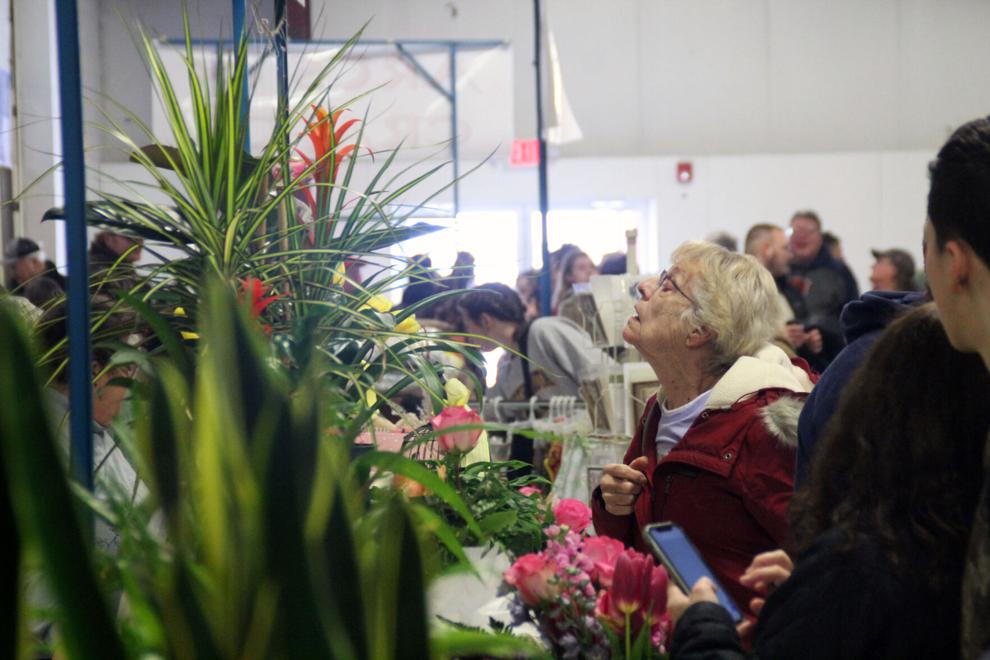 She agreed it was great using their green thumbs to give back to an international charity.
"We know that there are so many needs in our local area and so many needs around the world," said Ulrich, "so I think about the people that will be benefiting from the money we are able to raise here."
Contact Brendan Denison at (309) 820-3238. Follow Brendan Denison on Twitter: @BrendanDenison