NORMAL — When it comes to COVID relief and children's museums, having enough theater seating has been the difference between getting funding and being passed over. Some Central Illinois directors are worried the problem, coupled with various other coronavirus-related capacity and loan issues, may be the difference between survival and not.
About $15 billion was for live venues, performing arts centers, museums, aquariums, zoos and movie theaters, which like many parts of the economy came to a standstill amid COVID restrictions and shutdowns.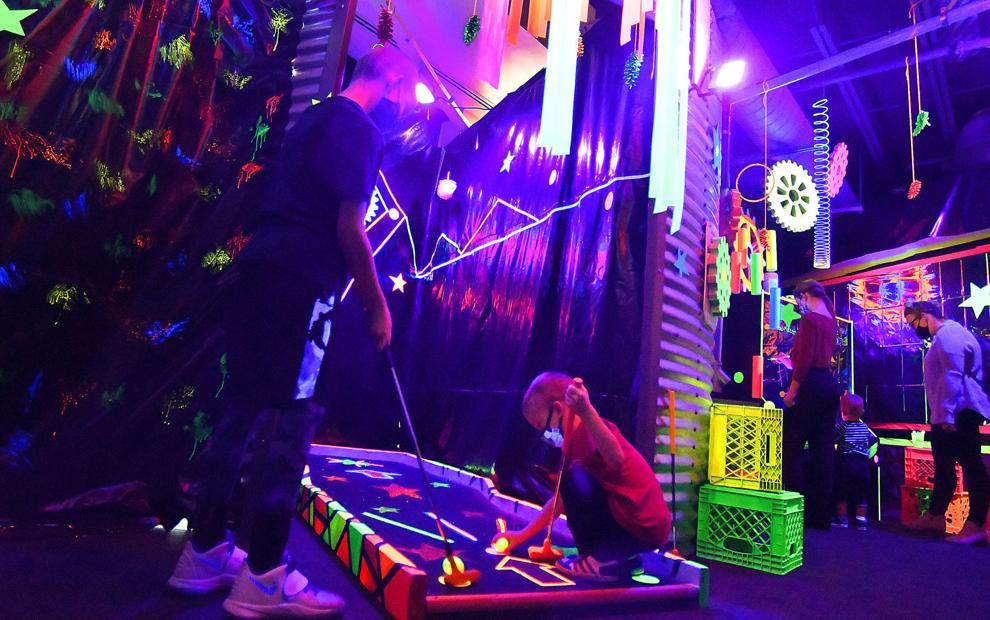 But for children's museum officials, there's been a big problem: An institution can be considered the venue grant only if it had "fixed" seating, something few of theirs do.  
"We don't have fixed seating in an auditorium for learning and performances, and most children's museums don't have that," said Whisman. "That's not how kids learn. It's kind of mind-boggling that they thought this would be necessary."
The capacity issue
The funding void is one of several major hurdles facing children's museums as the state slowly reopens after about a year of various restrictions. Like virtually all corners of the economy, the institutions have had operations overturned by COVID restrictions. Additionally, many saw severe declines in donations and giving.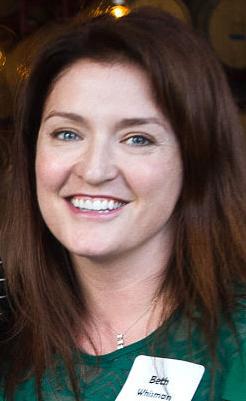 Currently, children's museums in Illinois can operate at 25% capacity under the Restore Illinois plan, the state's playbook for gradually reopening businesses, restaurants and other institutions as infection rates improve. The state last year issued a stay-at-home order as COVID cases surged. Those numbers have declined as testing and vaccines have become available.
Under Phase 4, hands-on exhibits must remain closed or modified. That doesn't provide much leeway for children's museums, which are institutions created to encourage creative thinking through touch-based play, according to Central Illinois children's museum directors.
"That language, I think, is most easily interpreted as children's museums can't reopen at all because we are all an interactive component," said Rebecca Shulman, director of the Peoria PlayHouse Children's Museum, which started 2015. "Children's museums are a very specific area, but they are an area that are used by hundreds of thousands, if not millions of Illinoisans alone.
"I understand that we're a very niche area, but we are also very important to our constituency, and we are very committed to not only reopening, but reopening right and ensuring that we are safe," said Shulman.  
Several museums, including the Children's Discovery Museum, Peoria PlayHouse, Children's Museum of Illinois in Decatur, the Children's Museum in Oak Lawn, and the Kidzeum of Health and Science in Springfield, lobbied the state to provide better guidelines for their centers.
The group, along with the Association of Children's Museums, drafted guidelines to present to the Restore Illinois team, but were unsuccessful.
Unable to reopen, Central Illinois children's museums are struggling as revenues have vanished. Each of the five children's museums The Pantagraph spoke with reported laying off 80-90% of employees and lost 80-90% of typical operating revenue.
One Central Illinois children's museum, the Orpheum Children's Science Museum in Champaign, has closed permanently. 
Lee Enterprises' reporters Kelsey Watznauer and Sierra Henry give brief overviews of newsworthy stories by journalists at The Pantagraph, the Herald & Review and the Journal-Gazette/Times Courier.
Children's museums operated by municipalities and park districts, such as the Normal and Peoria ones, face even greater losses and are ineligible for relief funding through programs such as the federal Paycheck Protection Program or the Business Interruption Grant.
At least three — the Children's Museum of Illinois in Decatur, the Children's Museum in Oak Lawn and the Kidzeum of Health and Science in Springfield — managed to secure some relief, but directors say the money doesn't nearly begin to cover the cost of maintaining a closed institution.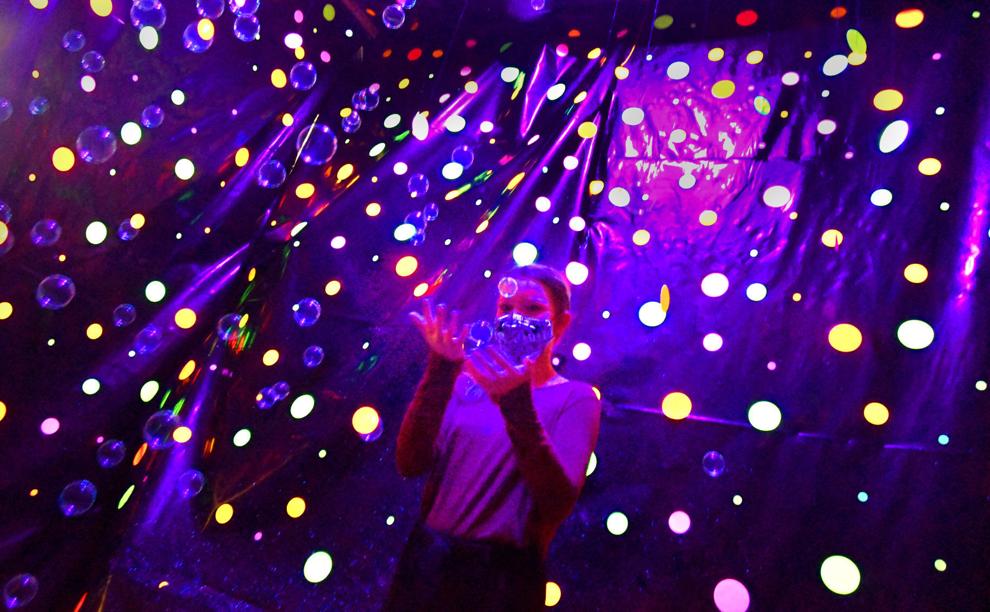 "It's a Band-Aid," Abby Koester, who runs the Decatur center, said of PPP loan and BIG grant funding. "It's money that runs out, and it's also a loan that we're hoping to get forgiven. We're grateful for it, but it's not a fix for our situation."
Some museums have restarted operations, but the financial impact is deep, said Leah Wilson, executive director of Kidzeum of Health and Science in Springfield.
"That's a sobering fact for children's museums," said Wilson. "Even when they're allowed to open, they may not be able to financially bear the cost of opening if visitors are not coming back in the numbers they were previously."
Seeking additional support from Washington
For that reason, the Shuttered Venue Operators Grant is seen as a crucial tool, and Central Illinois museum officials have joined with the Washington-based Association of Children's Museums to ask Congress to remove the fixed-seating requirement. The group also wants funding to increase by at least $1.25 billion, said Alison Howard, a spokeswoman for the organization.
"While we are incredibly grateful that Congress included our field in this funding opportunity, we have known from the beginning this requirement would be limiting for museums' eligibility," Howard said. "The museum field as a whole has advocated to remove the requirement for fixed seating so more museums can qualify."
A spokesman for U.S. Sen. Dick Durbin, D-Illinois, said in an email to The Pantagraph that the senator and his office are "aware of these concerns and have heard from museums." Durbin sent a letter to the Small Business Administration about two weeks ago urging the office to open the grant program for applications in a timely manner.
U.S. Rep. Rodney Davis, R-Taylorville, is also aware of museums' concerns, spokesman Tyler Cravens said in an email to The Pantagraph. Cravens wrote Davis has "consistently supported bipartisan relief efforts for businesses and non-profits hurt by the pandemic," which will "continue to be his focus."
Funding for museums came under increased scrutiny last week when Congress began debating the $1.9 trillion American Rescue Plan, which the House passed over the weekend. About $480 million was for arts, humanities and museums.
U.S. Rep. Darin LaHood, R-Peoria, during a tour of a COVID vaccine clinic in Bloomington said he would not support the package, which he said "wastes money on things that aren't related to COVID," including a minimum wage hike, museums and humanities, and support for undocumented immigrants.
LaHood spokesman John Rauber later clarified that LaHood "believes museums should receive access to federal funding allocated by Congress to help them get through the COVID-19 pandemic and state mandated closures."
LaHood also met with the American Alliance of Museums on Thursday to discuss issues museums are facing, and LaHood expressed support for revising language in the shuttered venue grant to "ensure children's museums and other venues get access to needed funding to get through the pandemic."
Next steps
Amid the challenges, museums have adjusted.
The Children's Museum in Oak Lawn made a decision to follow a hybrid of guidelines set out for museums and businesses such as bowling alleys and arcades, said Adam Woodworth, executive director of Children's Museum in Oak Lawn.
"We had our voices heard, but that's as far as it went," said Woodworth. "My board of directors here said, we're going to have to make a decision. Are we going to sit idly on the sidelines?"
The Normal museum also is now allowing groups of 10 to participate in a one-hour play program. In a small setting parents and kids are able to explore the museum in a new way with a glow room and a short session with the Lucky Climber exhibit.
Last Thursday, 2-year-old Landon Stahmer cautiously poked his head through the child-sized entrance of the exhibit.
He watched as his older brothers leaped and jumped as they climbed the carpet-covered petals suspended above the second floor. It was the first time the family had returned since the center shut down a year ago.
"This is such an amazing place for them to spend their time," said Nada Stahmer, of Normal. "It's a place where everyone can come with their families and be in a healthy interactive space."
For families, the Children's Discovery Museum is a vital asset to the community, said Molly Sharer-Barbee of Heyworth and Katy Klokkenga of Normal. Scharer-Barbee and Klokkenga said their children missed visiting the museum, where they played a few times a week.
Their kids, Evie Barbee and Nico Klokkenga, darted around the museum with boundless energy Thursday afternoon, climbing up and down the Luckey Climber.
"A place like this allows her (Evie Barbee) to explore and be creative and run around safely," said Sharer-Barbee. "Without this, we've had to come up with things at home."
---
Photos: Children's Discovery Museum working to stay within quarantine rules
Contact Sierra Henry at 309-820-3234. Follow her on Twitter: @pg_sierrahenry.