BLOOMINGTON — Right in your face. 
"It's kind of three forms of impact," Smith, 54, said of the exhibit. "There's the environmental impact ... there's the financial impact and then there's the personal impact."
The shots of hundreds and thousands of needles, syringe caps and old insulin pumps aren't just leftovers: They represent how far he came in 35 years, from a-single-insulin-shot-a-day in the early years, to insulin pens and pumps as technology developed, to a multi-organ transplant when Smith was 50.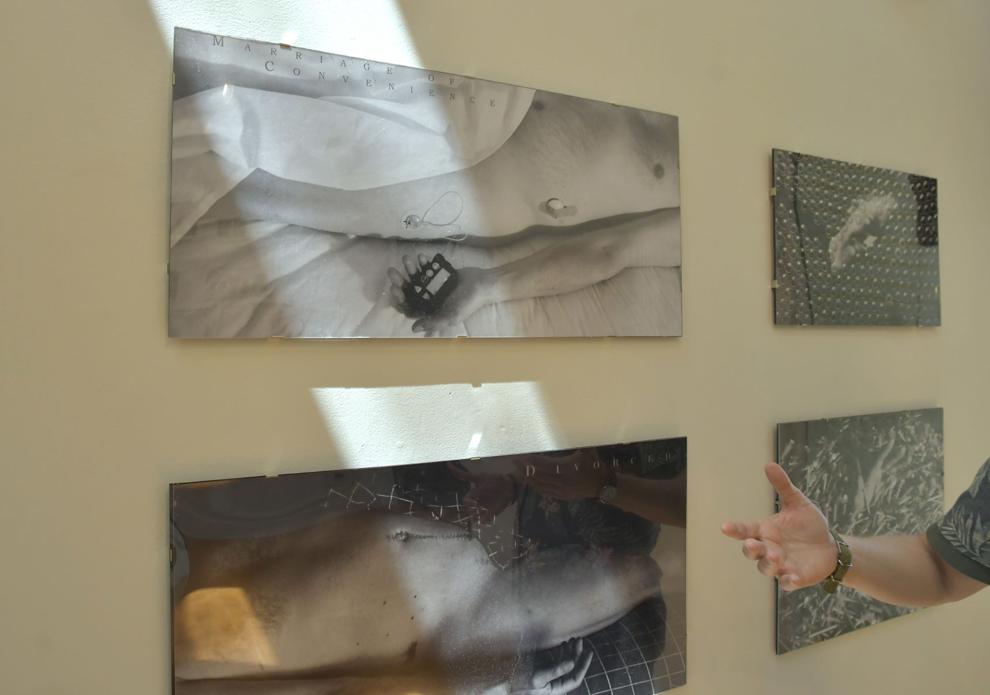 "Part of the theme going on here is that people would say, 'Hey, you're a diabetic  — does that mean you've got to take shots?' Like the thought of taking one shot bothered them," Smith said, pointing to an image of needlepoints. "I say (to them) I've taken over 22,000 shots that I've given myself. ...And you starting thinking, 'Gah — this is so much, there shouldn't be so much garbage.'" 
Smith took the first image of medical waste — a shot of syringe caps — back in 1990. 
Although he had been diagnosed at age 15 and was used to diabetic supplies, Smith began collecting little pieces of waste while he was a student at Illinois Wesleyan University, he said.  
"I would just throw (syringe caps) in this one drawer, and I had a whole lot of them," he said. "Initially, it was unconscious. Later it was, 'Maybe I could do something with this.'"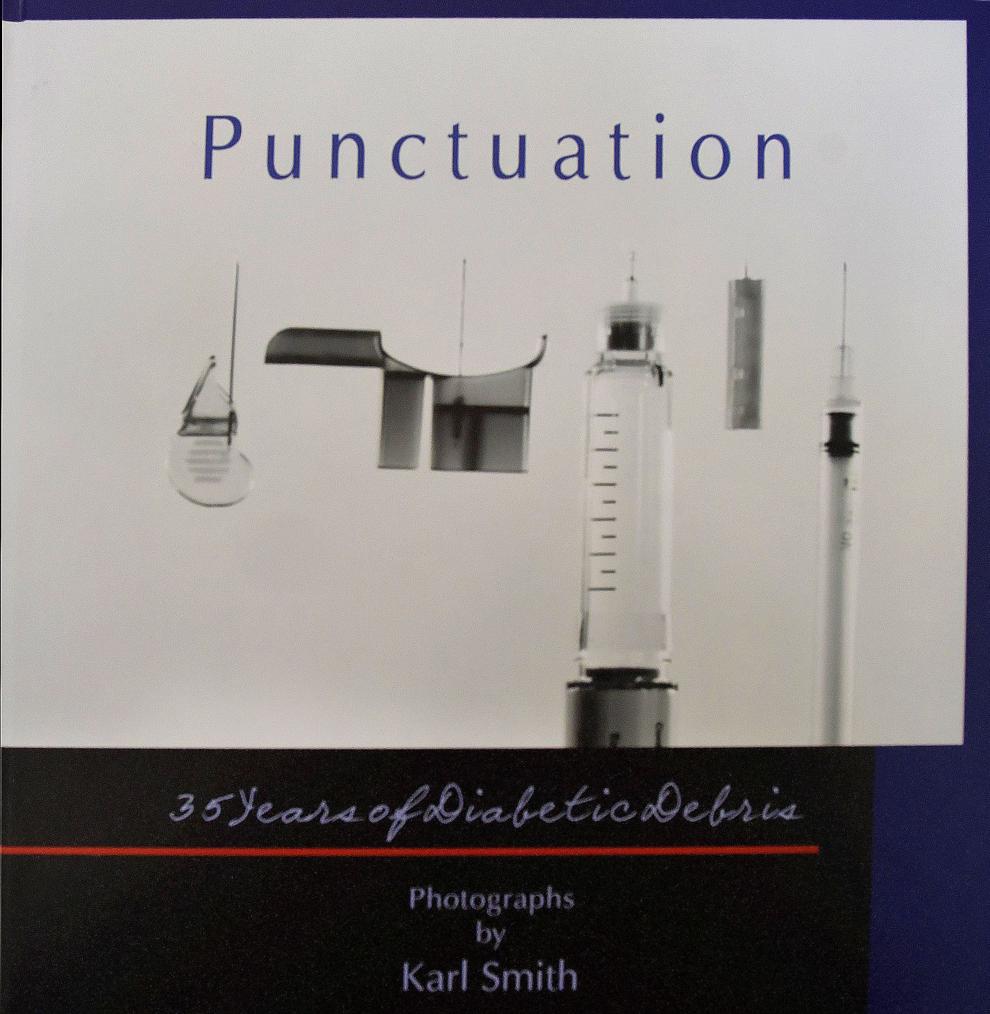 Fifteen years later, he did.
A friend suggested Smith participate in an art show at the Clinton Library in DeWitt County, which is where "the second photo came from — and then the third, fourth, and" so on until he decided he was done, which corresponded with an organ donation he received five years ago. 
While the pictures invoke environmental waste, Smith said, it's also a picture of the financial drain having a chronic condition can carry with it. For around a decade, before he began working for State Farm, Smith worked in retail, where the benefits "where (he) didn't have the best healthcare." 
"As I'm working, friends are getting new cars, are putting down a down payment on a home, and I'm paying a mortgage payment a month to feed my disease," he said. "This is why I don't have a fancy car ... because this is what I've had to live with." 
A picture of a cluster of insulin bottles, he said, is a picture of "a fortune" spent.  
The external insulin and needle usage came to an end five years ago when Smith underwent an organ transplant that gave him a new kidney and pancreas, allowing his body to manage his insulin.
So, too, does Smith's photo book, on display in the middle of the gallery, although not with a picture of him — although those are included, post-operation scars and and all.
Instead, the book ends with a photo of Smith's donor, then a 21-year-old University of Illinois student who'd suffered a brain injury.  
The family "decided to make him available for organ harvesting," he said. "Early on, before the transplant, I was talking with someone and said, 'It's really hard grappling with the idea that I'm waiting for someone to die just to get the organs. The person said, 'Well, they'll be your organs.' I said, 'No, not really. It's a symbiotic relationship: Until they fail or I die — let's hope not — we are dependent on each other.'" 
One thing that might not be immediately visible from Smith's gallery, though, is the quality of life he's had since that surgery five years ago and since his marriage 11 years ago that brought him a wife and son. 
"I'm no longer just, the only person that's affected — you know, that kind of self centered, attitude," he said. "Now it's like, oh, I'm raising this boy. Maybe I want to be around for him getting out of high school... or you know any of those milestones that come along. I'm married to a fantastic woman... I'd like to spend every single minute of my life with her and I'd like her to be next to be as long as possible." 
The changes shifted his perspective, he said.  
"I (realized) I've got to really pay attention to this, take it seriously, — let me control it and not let it control me," he said. 
🏈 17 Illinois State University football photos from the archives
Angie Vallejo is pulled down by unidentified Illinois State tackler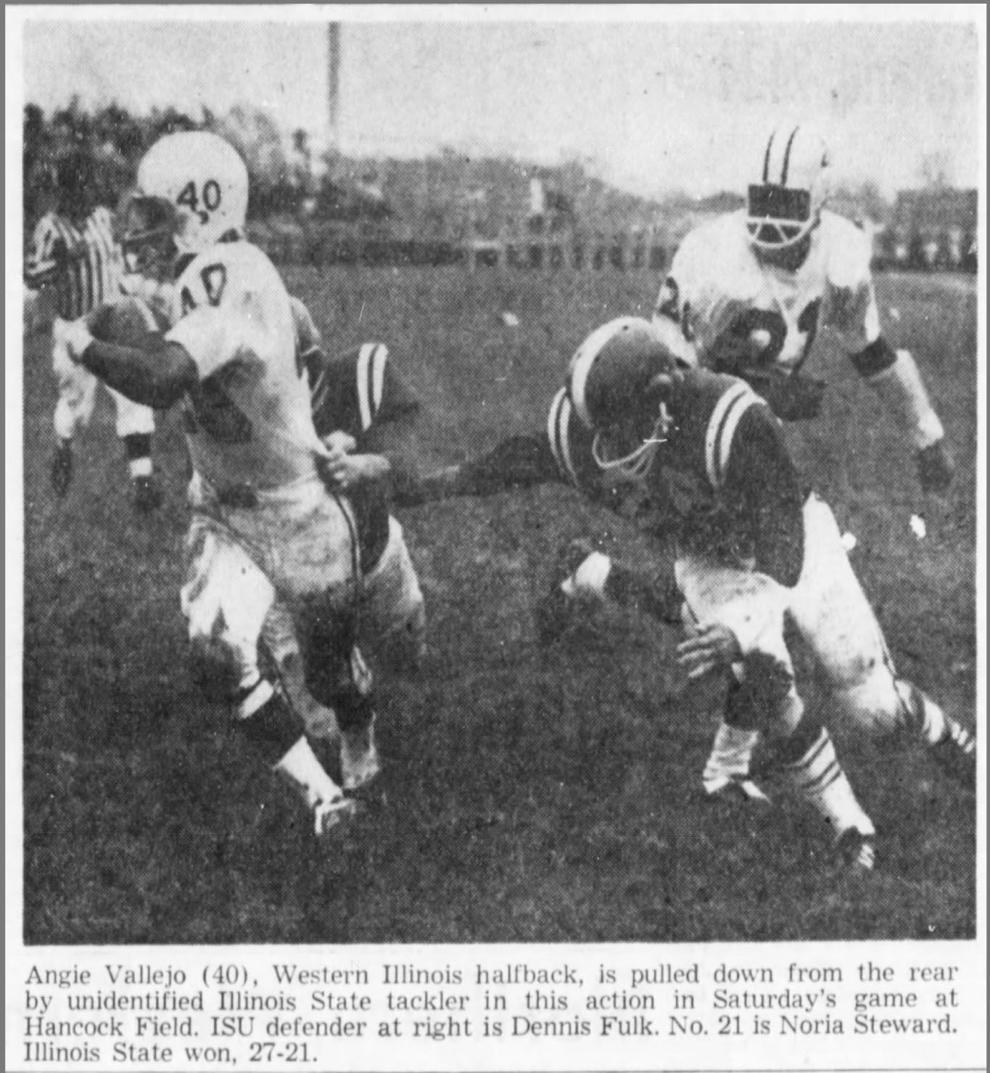 Ask a Pro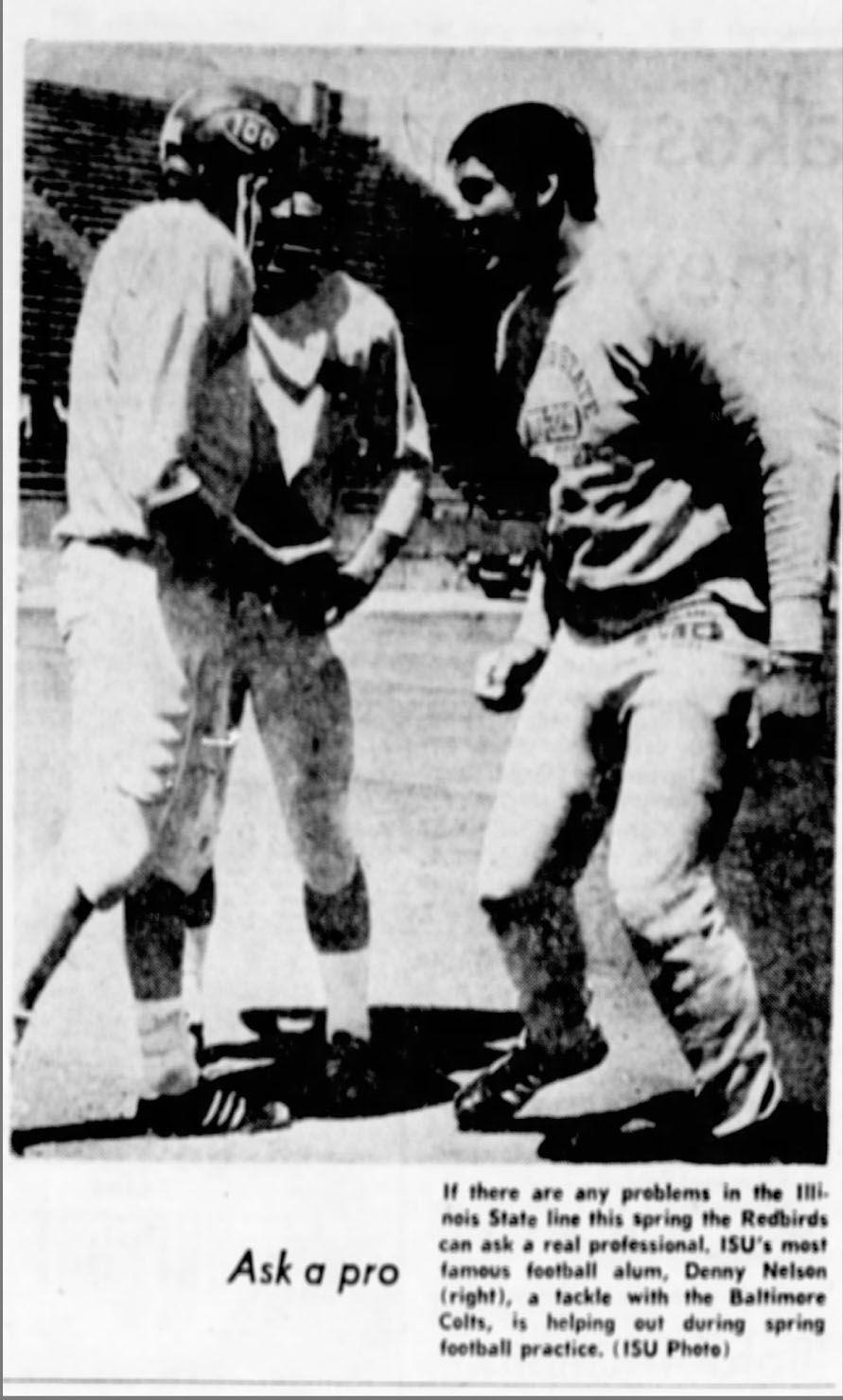 Bates Hooked for Tackle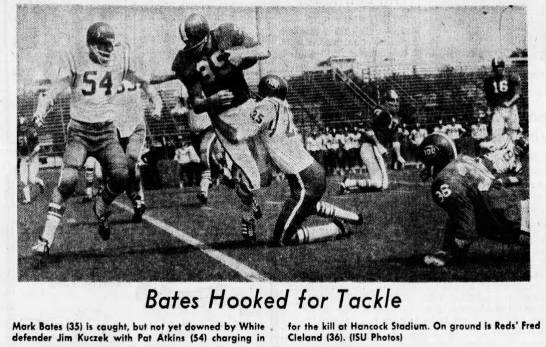 Captured Redbird
College bound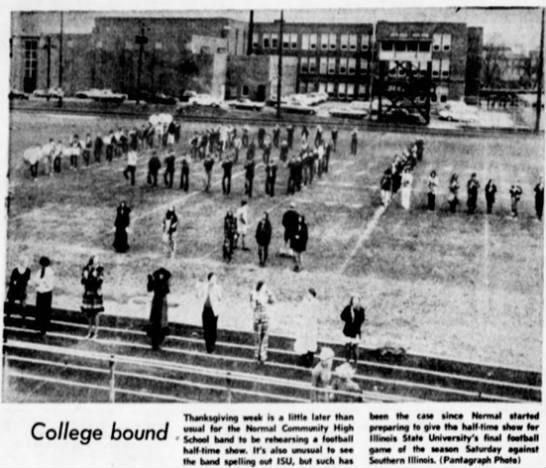 Coming through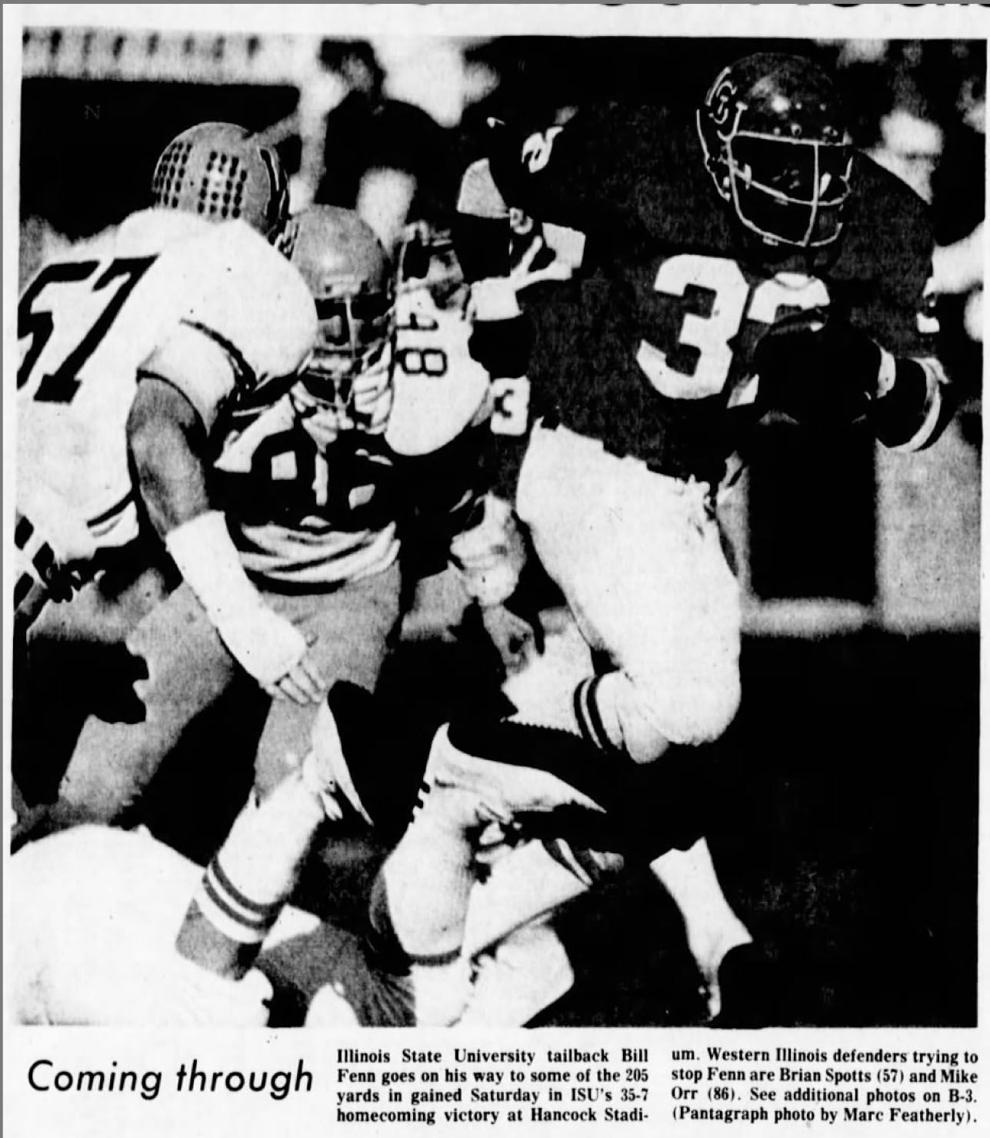 Forcing mistakes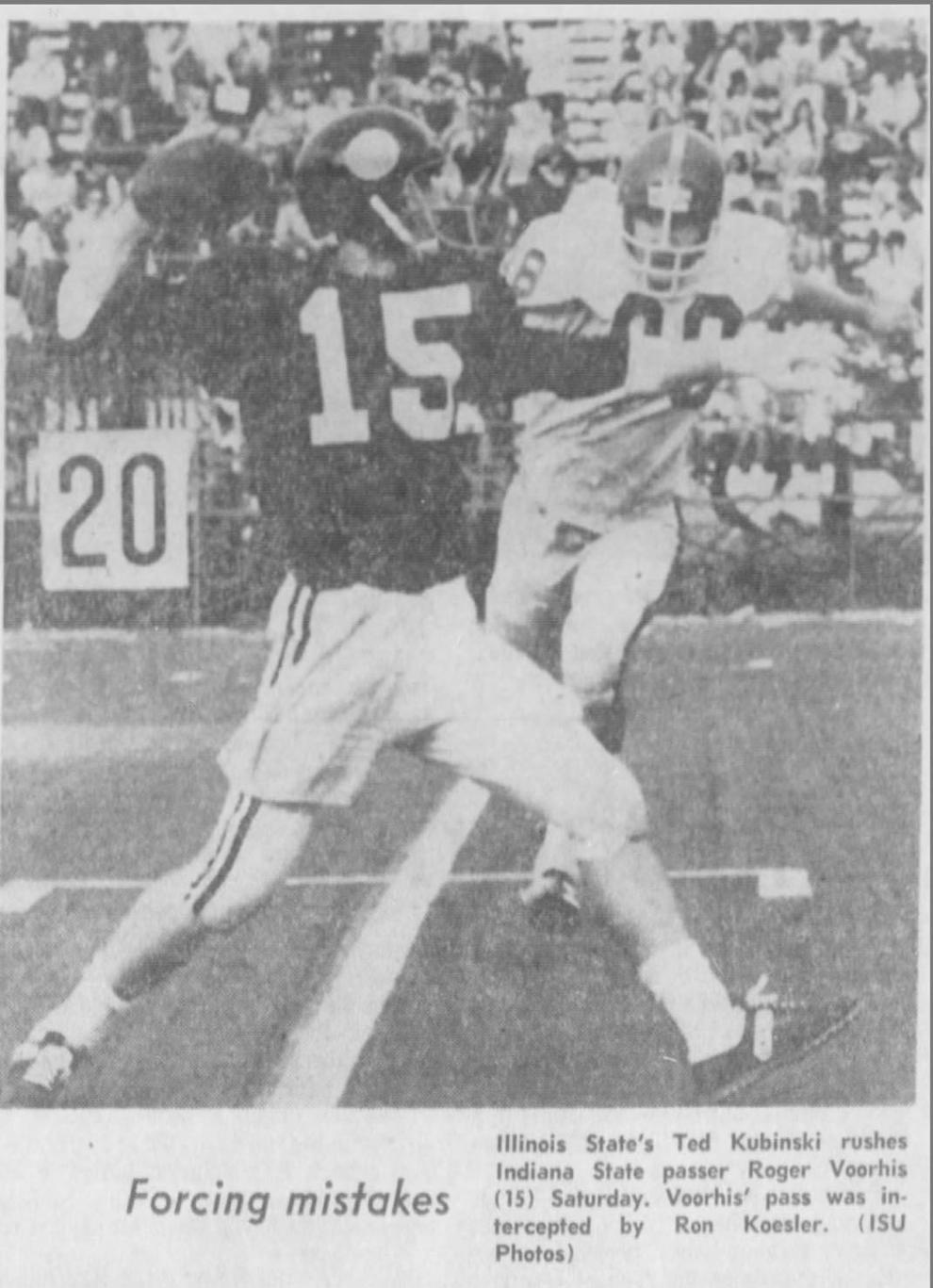 Illinois State University's John Rahn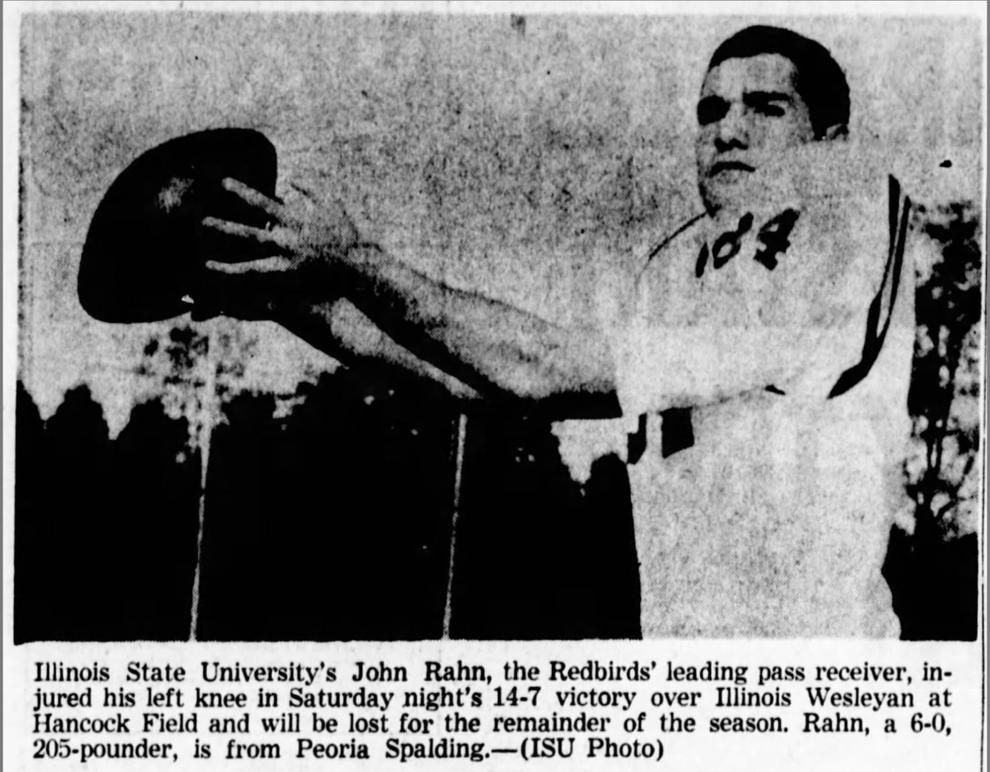 Making a point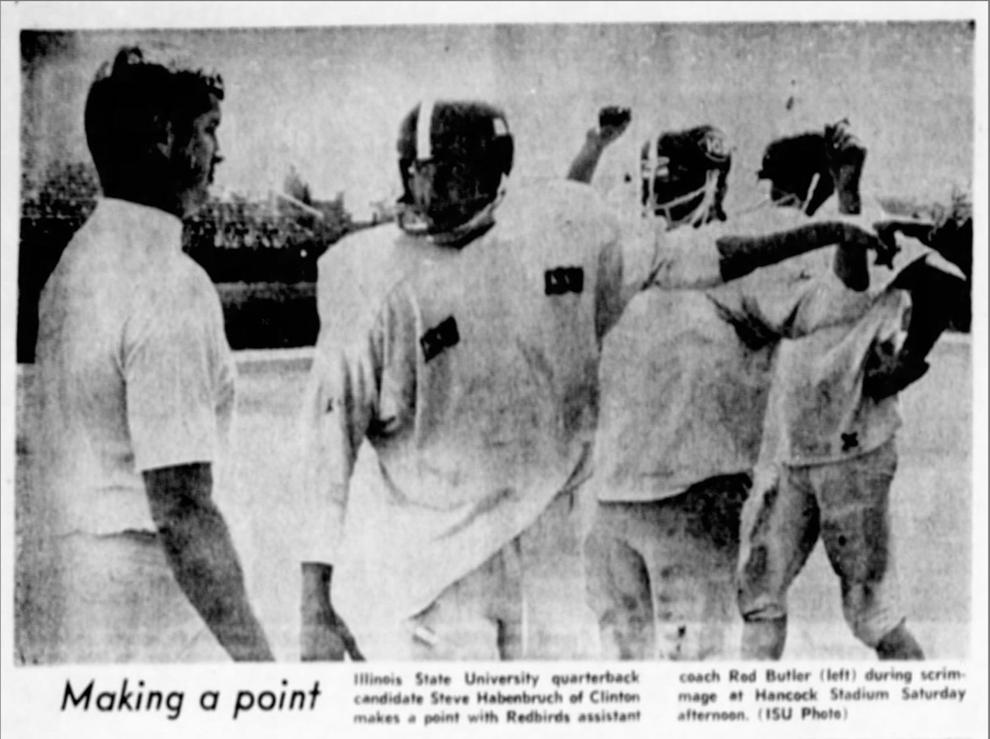 Optimism for future teams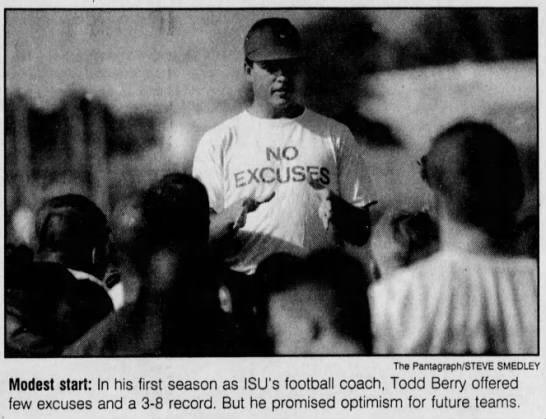 Redbird Stopped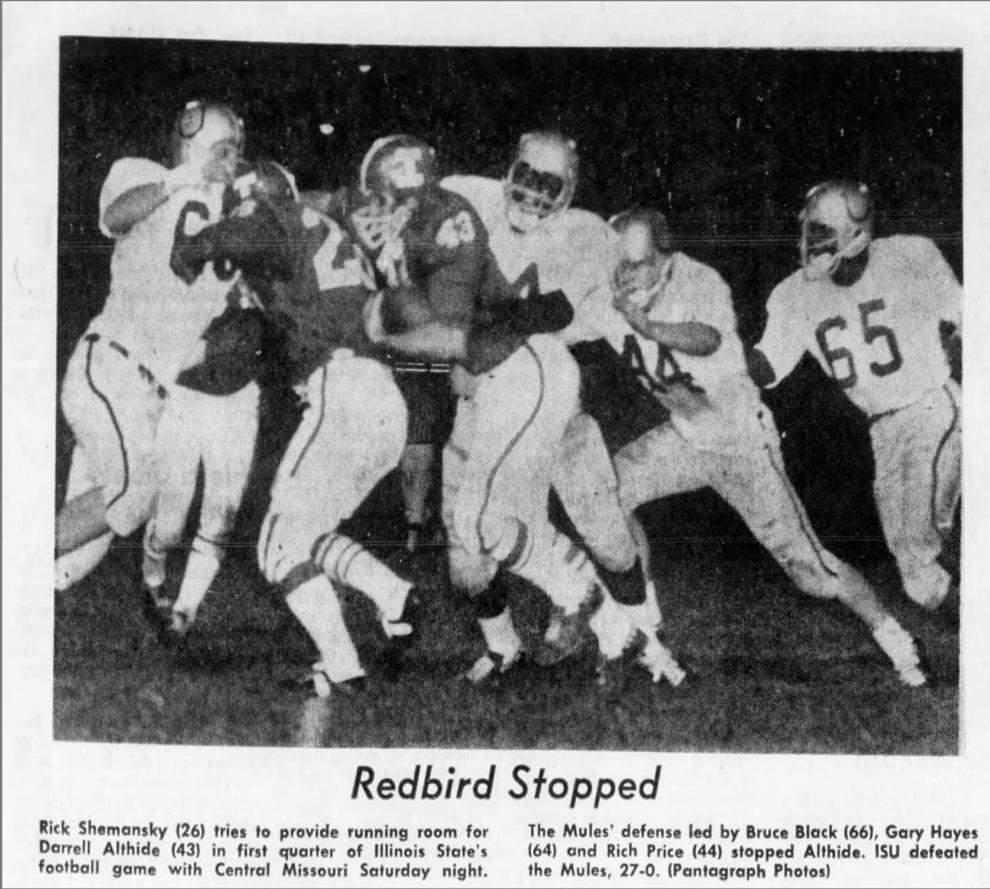 Redbirds' Deep Defenders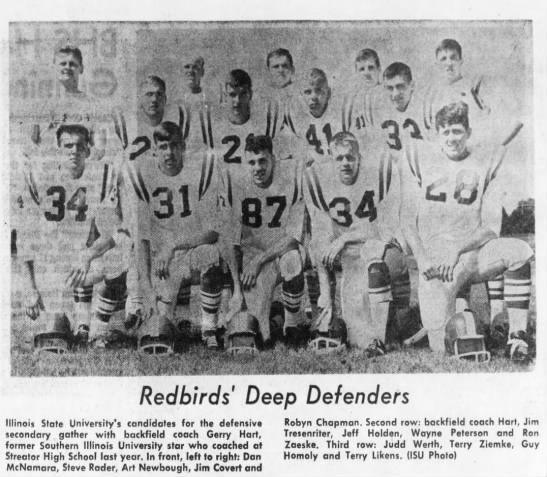 Redbirds, Get Their Kicks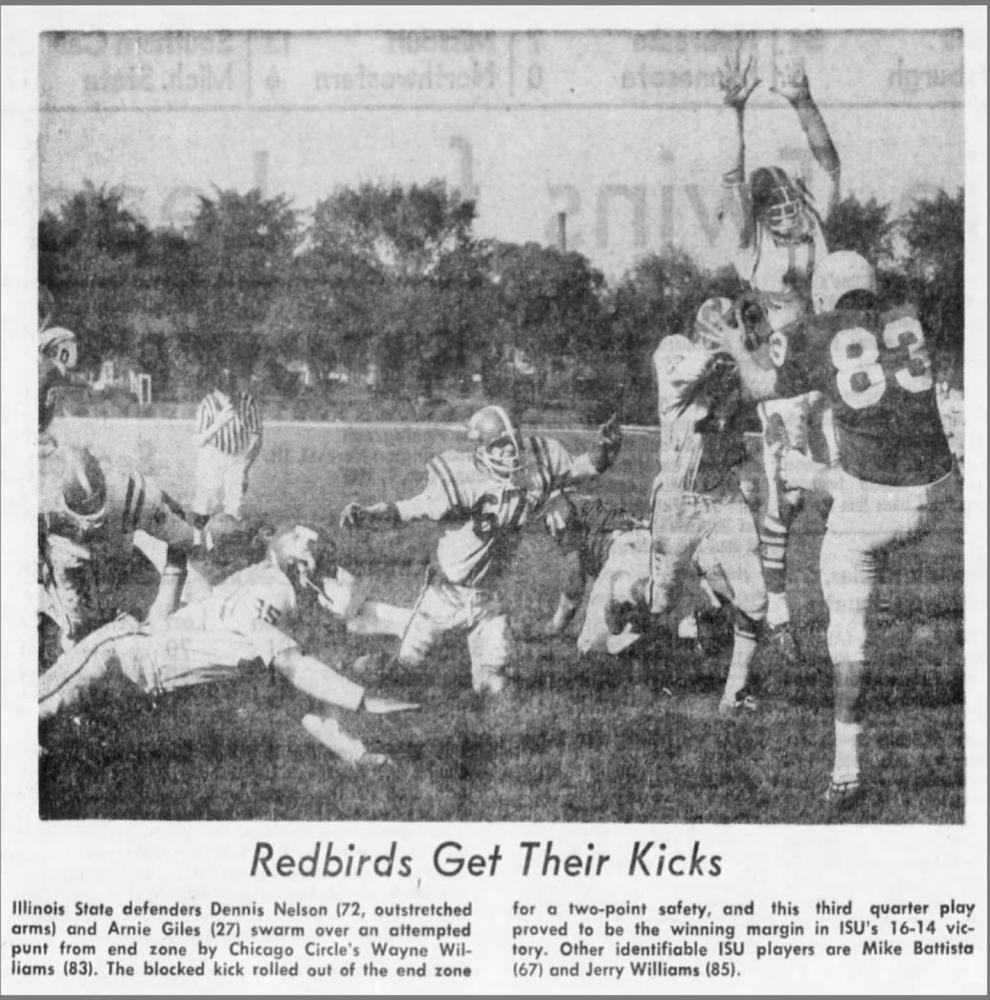 Spectator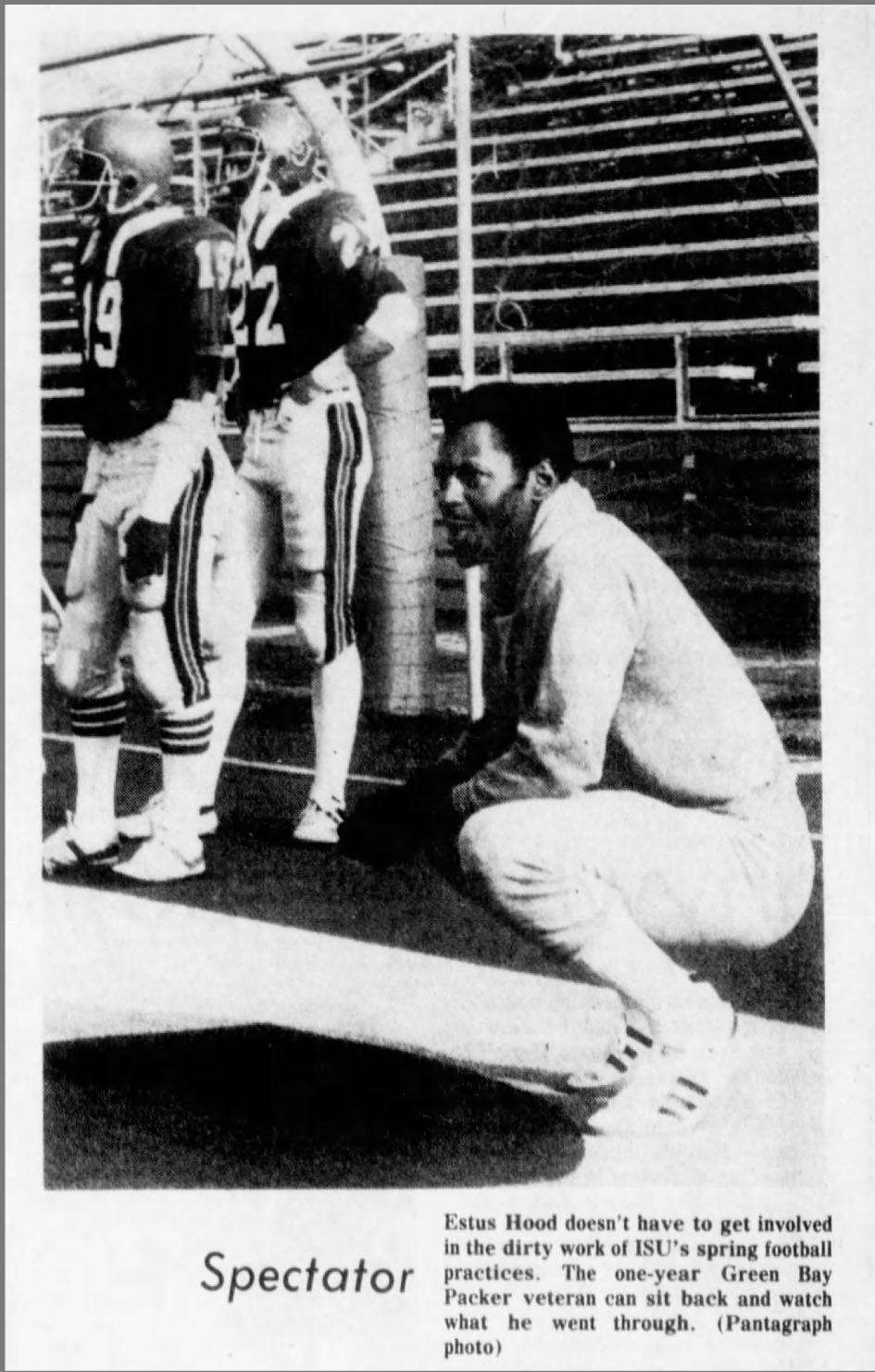 These coaches will guide ISU football team this season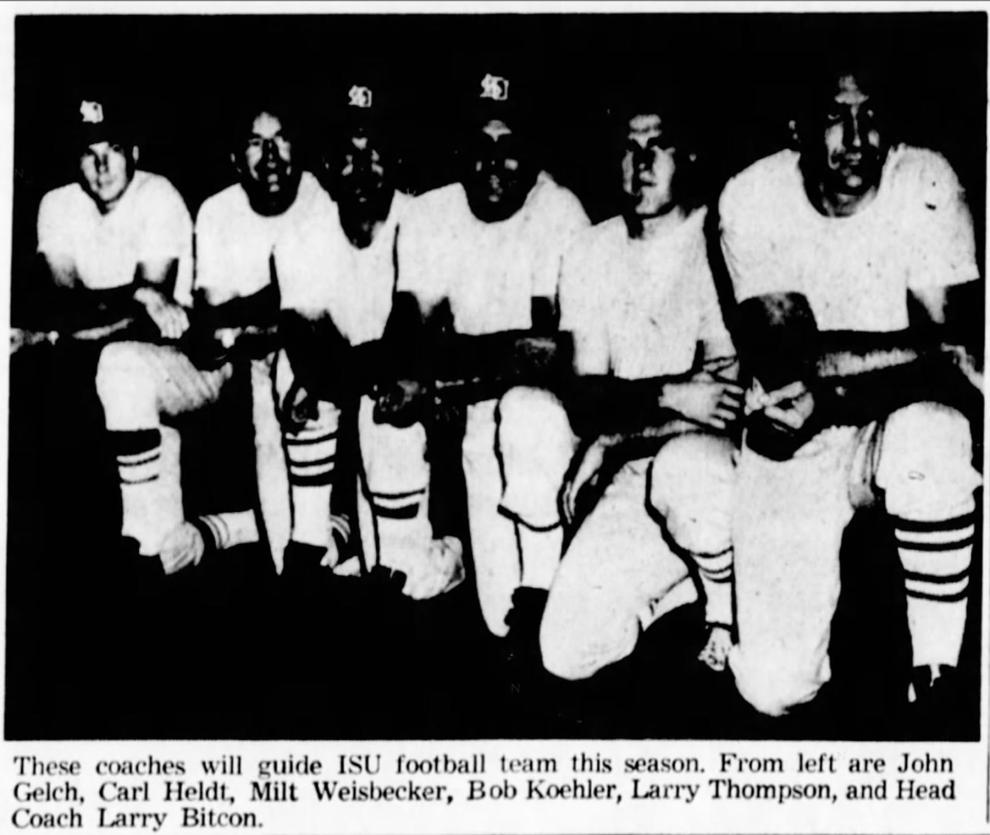 These Redbirds will pump you up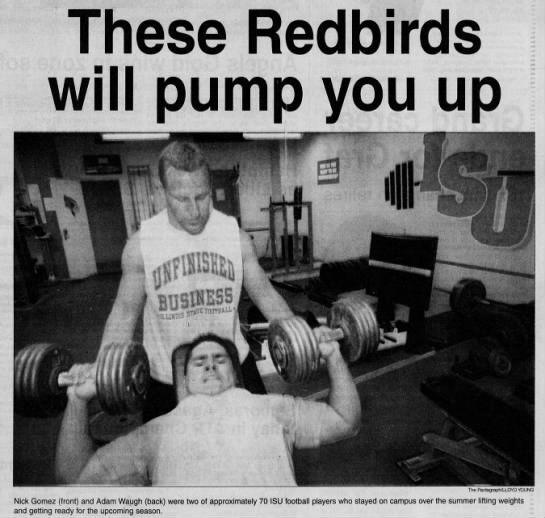 You'll Hear it Today on WJBC