Govt-and-politics
alert featured topical
ILLINOIS INAUGURATION
Pritzker promises 'ambitious and bold' second-term agenda
SPRINGFIELD — Two months after an affirming reelection victory, Illinois Go Pritzker lays out second-term priorities in inaugural speech v. J.B. Pritzker was sworn in for his second term Monday afternoon, offering a reflection on "governing through unprecedented times" the past four years while promising an "ambitious and bold" agenda in the next four.
Pritzker and Lt. Gov. Juliana Stratton were inaugurated along with Treasurer Mike Frerichs, Secretary of State Alexi Giannoulias, Comptroller Susana Mendoza and Attorney General Kwame Raoul, all Democrats. Members of the Illinois General Assembly will be sworn in for their new terms in two separate ceremonies on Wednesday.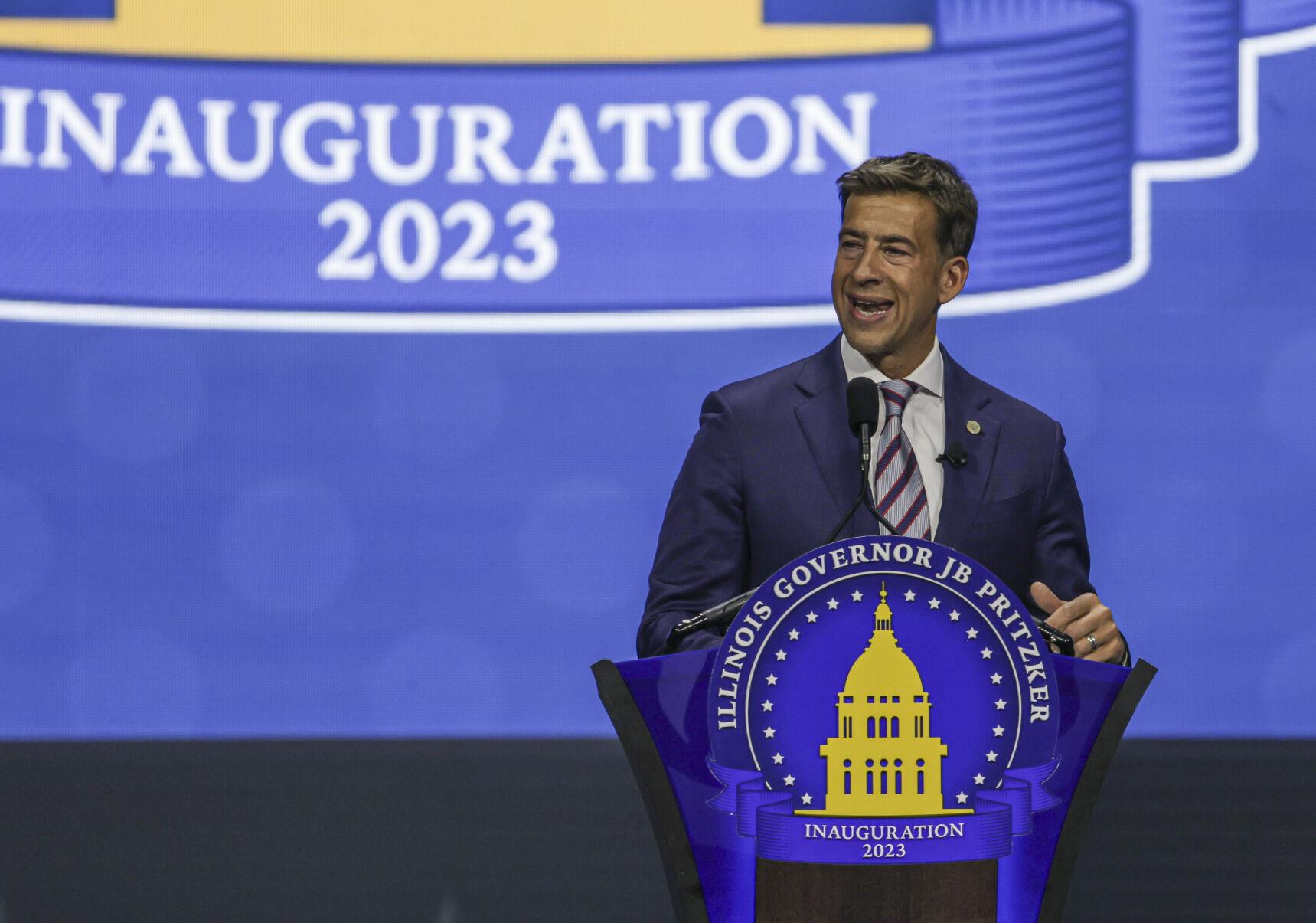 But Monday was Pritzker's day.
The billionaire incumbent, joined by his wife MK and their two children, was sworn in by Illinois Supreme Court Chief Justice Mary Jane Theis just after 12 p.m. on a stage adorned with blue and yellow lights — the color scheme of his campaign — at the Bank of Springfield Center in Illinois' capital city.
Pritzker, who oversaw a remarkably active period of legislating in his first term that included a minimum wage increase, recreational marijuana legalization and landmark clean energy legislation, offered a glimpse at his second term policy goals in his 30-minute address.
"So today, as Illinois continues its progress overcoming our historical fiscal challenges and a deadly global pandemic, I come to you with an agenda as ambitious and bold as our people are, thinking not only about the next four years, but about the next 40," Pritzker said.
Though he only spoke briefly on the topic, Pritzker called for Illinois to enact "a constitutional protection for reproductive rights" in the state. 
Pritzker and Democrats in the legislature have been aggressive in protecting and expanding Illinois' status as a haven for abortion rights in in the Midwest.
Much like the amendment approved by Illinois voters in 2022 enshrining the right to unionize and collectively bargain, a constitutional amendment for abortion would likely not change existing policy, but would prevent future governors and legislators from enacting restrictions. 
It would take a supermajority in the legislature to place on the 2024 ballot. It would then need either 60% of those who voted on the question or 50% of all ballots cast to be approved. 
More broadly, Pritzker then focused on education.
Saying "it's time for Illinois to lead," Pritzker proposed that the state "go all in for our children and make preschool available to every family throughout the state." He also called for the elimination of child care deserts and expanding options throughout the state. He did not offer specifics.
The governor also called for making college tuition-free for "every working-class family," the need to keep making healthcare more affordable and his desire to "work towards more permanent tax relief."
In perhaps an implicit defense of signing a capital construction program into law that doubled the state's gas tax in 2019, Pritzker said that "improving our roads has saved hundreds of dollars a year for drivers."
While not getting into the granular detail on these "long-term ambitions," Pritzker was far more specific about an immediate priority: making Illinois the ninth state to enact an assault weapons ban.
"I'm a firm believer that government functions best when we look for compromise," Pritzker said. "But I'm done with the NRA having its way when it comes to mass shootings."
With the governor present in the chamber, a ban on assault weapons and high-capacity magazines passed the House late last week. But it has temporarily stalled amid a dispute between House and Senate Democrats.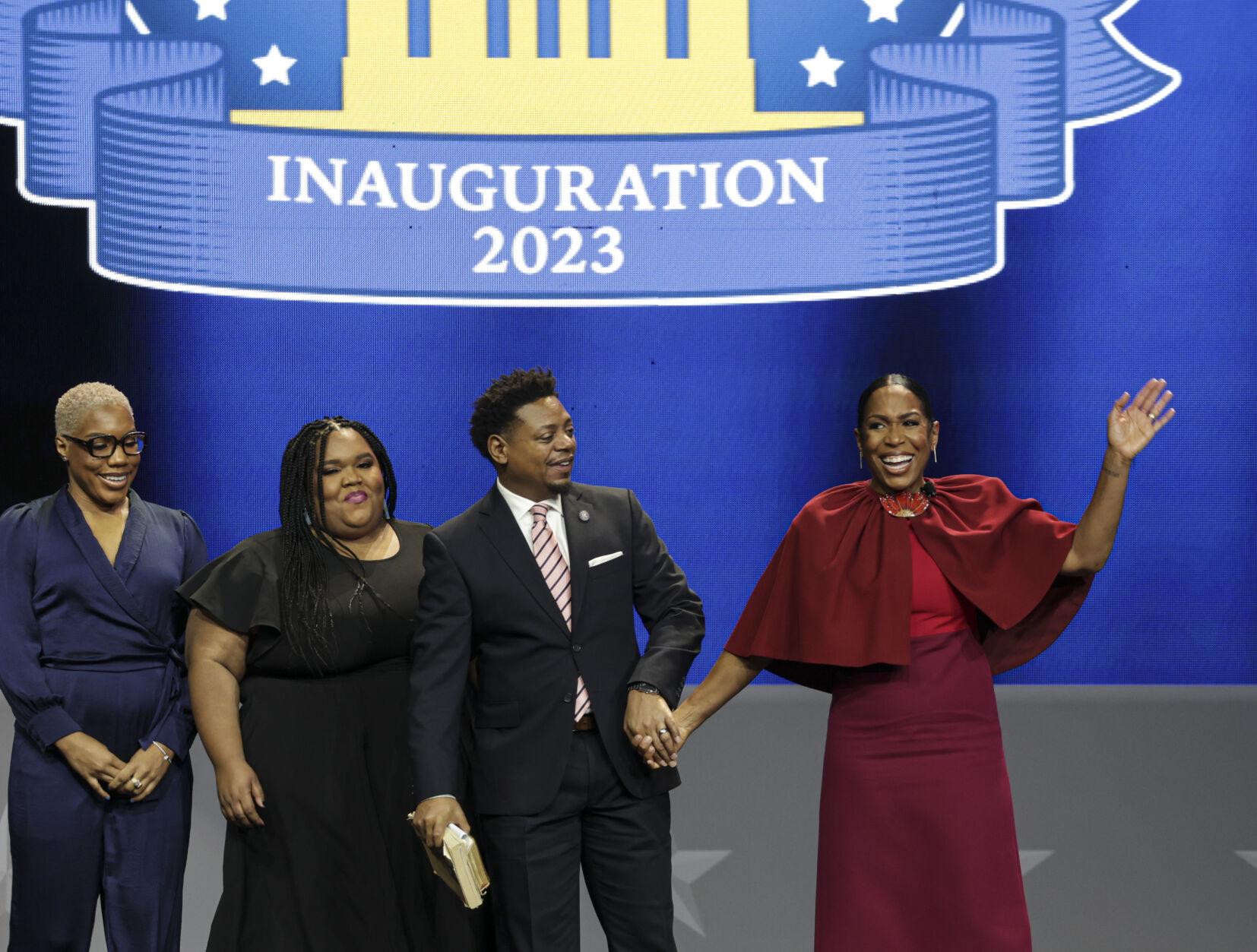 A Senate proposal that dropped Sunday afternoon was dismissed by Pritzker as legislation that "falls short" of meeting the moment. The governor echoed that sentiment again Monday, calling for the legislature to pass a ban that would require gun owners who have weapons that are grandfathered in to register their serial numbers with the Illinois State Police. 
"We ought to have a real accounting of the assault weapons currently in circulation," Pritzker said. "Let's get it done, and then the federal government should follow our lead."
Pritzker at times channeled history, comparing the "world weariness" that Illinois Gov. Dwight Green "must have felt" while giving his second inaugural address in January 1945 — the waning days of WWII — to "the feeling of loss" he has experienced leading through the COVID-19 pandemic.
A total of 18,601 Illinoisans were killed in WWII while 35,814 have died from COVID-19.
"As governor, it's your job to plan for the future, even as you continue to grapple with the past," Pritzker said. "That's a lesson tucked into Gov. Green's second inaugural speech, which, while filled with somber remembrance, also set a second-term agenda for post-war Illinois even before the war ended."
Pritzker closed by addressing "a rising tide of hate" in the country, saying that "yesterday's Father Coughlin becomes today's Tucker Carlson" in an acknowledgement that discrimination and bigotry have been around throughout history. 
"I've realized that for my entire lifetime, progress has been made against bigotry and intolerance," Pritzker said. "But not anymore. None of us should ignore that our nation has slid noticeably backward, and dangerously so."
Pritzker said that "old evils must be faced head on yet again by a new generation."
Unlike his fiery victory speech on election night, Pritzker did not mention former President Donald Trump's name once during his inaugural address. 
This story will be updated.