HIGHER EDUCATION
Pritzker touts higher education funding, access in Normal visit
NORMAL — While Gov. J.B. Pritzker has toured the state to promote the much-discussed preschool expansion in his 2024 budget proposal, he hit the road Tuesday to highlight another aspect: increased higher education funding.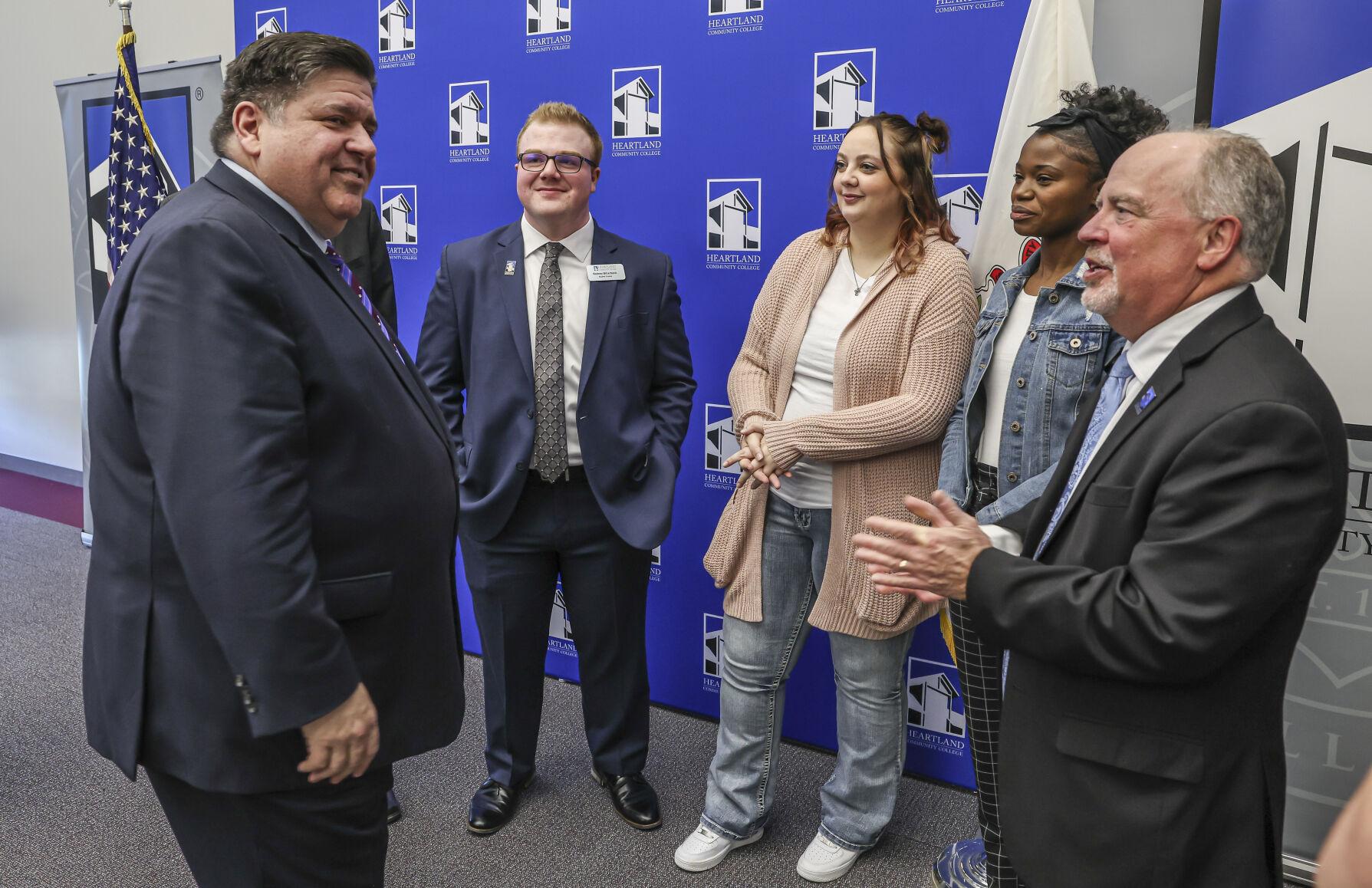 The second-term Chicago Democrat focused on proposed investments in education during a visit to Heartland Community College in Normal. Among his plans: a 7% increase in statewide direct funding for universities and community colleges, along with increased funding for specific programs such as short-term certificates and dual credit programs.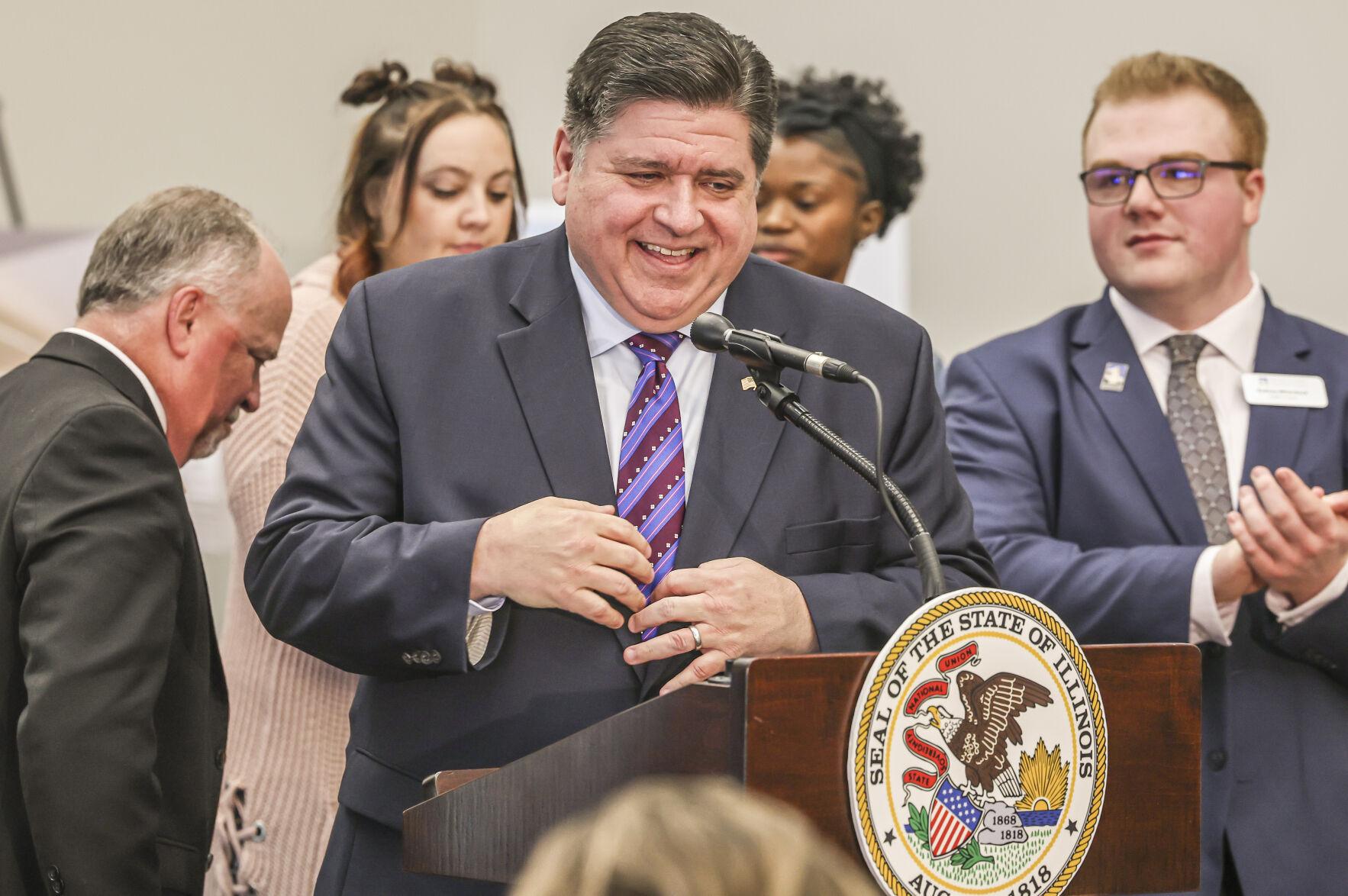 He hopes that pays off in economic advantages as well.
"Our community college system serves as an accelerator for local economies and individual students," he said.
Programs like Heartland's Electric Vehicle and Energy Storage training academy are a selling point Pritzker uses when talking to business leaders, including electric vehicle companies, to try to get them to locate in Illinois.
"I can say (…) that we have the workforce and that we're developing the workforce that they need," he said.
The governor's proposed budget also includes a $100 million increase in the Monetary Assistance Program (MAP), a state-funded, need-based grant awarded to Illinois college students.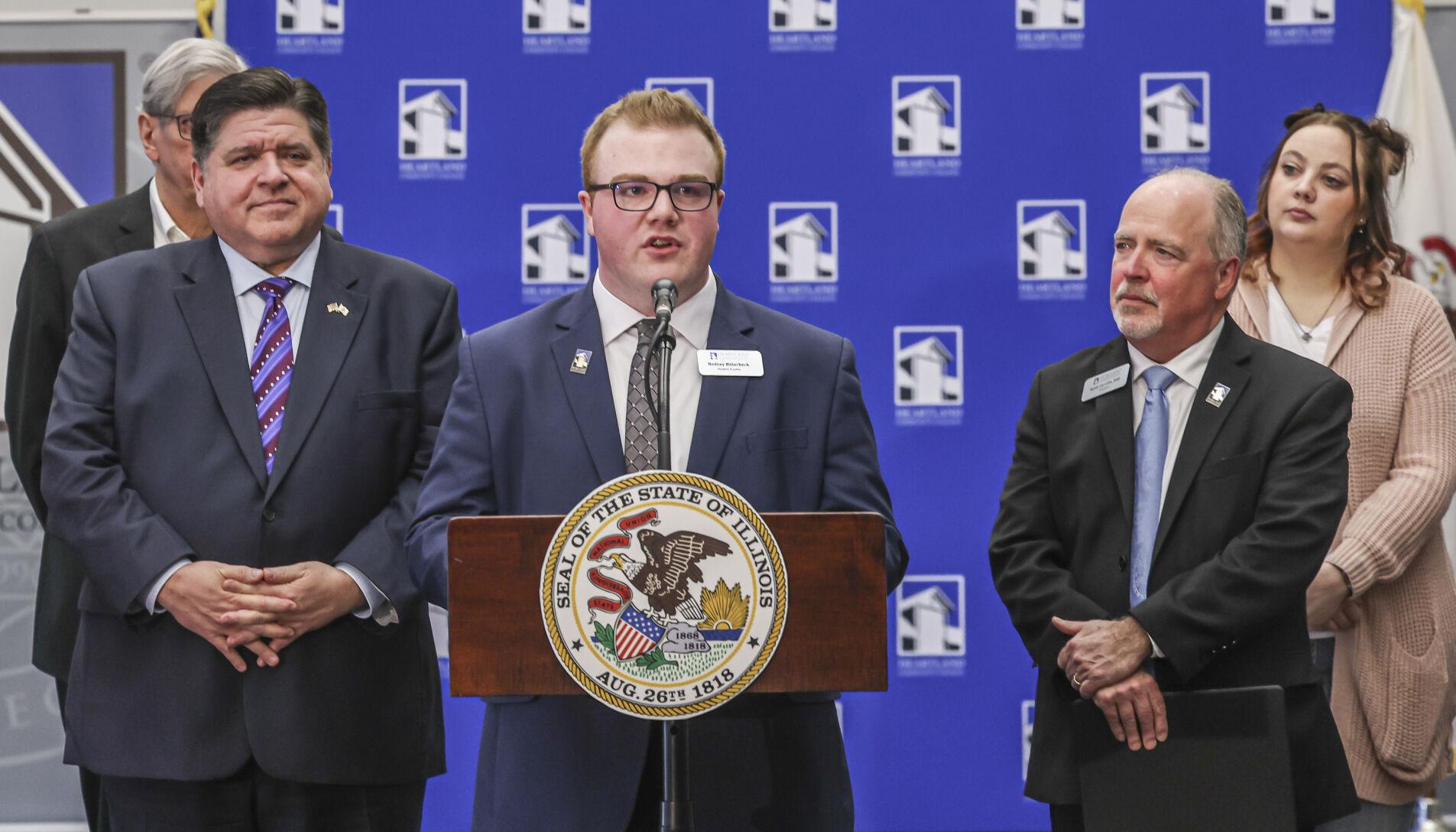 "Illinois is proud to support (community colleges) because we know that you open doors for so many to soar," said Lt. Gov. Julianna Stratton, who is the daughter of a community college educator. "And it's up to us to ensure that every aspiring student can benefit from your impact, that they know that the door is open for them too."
Increased MAP funding, coupled with federal Pell Grant assistance, should ensure that community college students at or below the median income level have their tuition and fees covered, the governor said. This year, MAP grants were given to all eligible people who applied for them.
Roughly 24% of Heartland students received MAP grants this year, a number Heartland President Keith Cornille hopes will grow as students feel more reassured that the funding will be there.
Heartland Community College Keith Cornille talks about visit from Governor JB Pritzker
The increased direct funding proposed by Pritzker also could help the college continue to grow its programs without increasing its tax rate, Cornille said.
Heartland officials estimate that the additional state funding would be around $230,000 to $250,000, but that could vary based on how it is split among institutions.
Pritzker opened his remarks by noting that he always enjoys visits to Heartland. "Because you're doing such great things," he said. "The students here, the faculty here, the look and the feel of the place just makes one smile."
The governor's visit spoke to the quality of work by college's faculty and staff and strong support from the Bloomington-Normal community, Cornille said. All those efforts extend toward the end goal of helping people.
"I think that the governor has recognized that," he said.
Pritzker has also been speaking around the state about his Start Smart Illinois program, which includes $250 million intended to expand access to early childhood education and create thousands more preschool slots. The program would increase wages for childcare workers and work to create more equitable access to the childcare system.
Pritzker noted that those efforts could help those pursuing higher education, as well.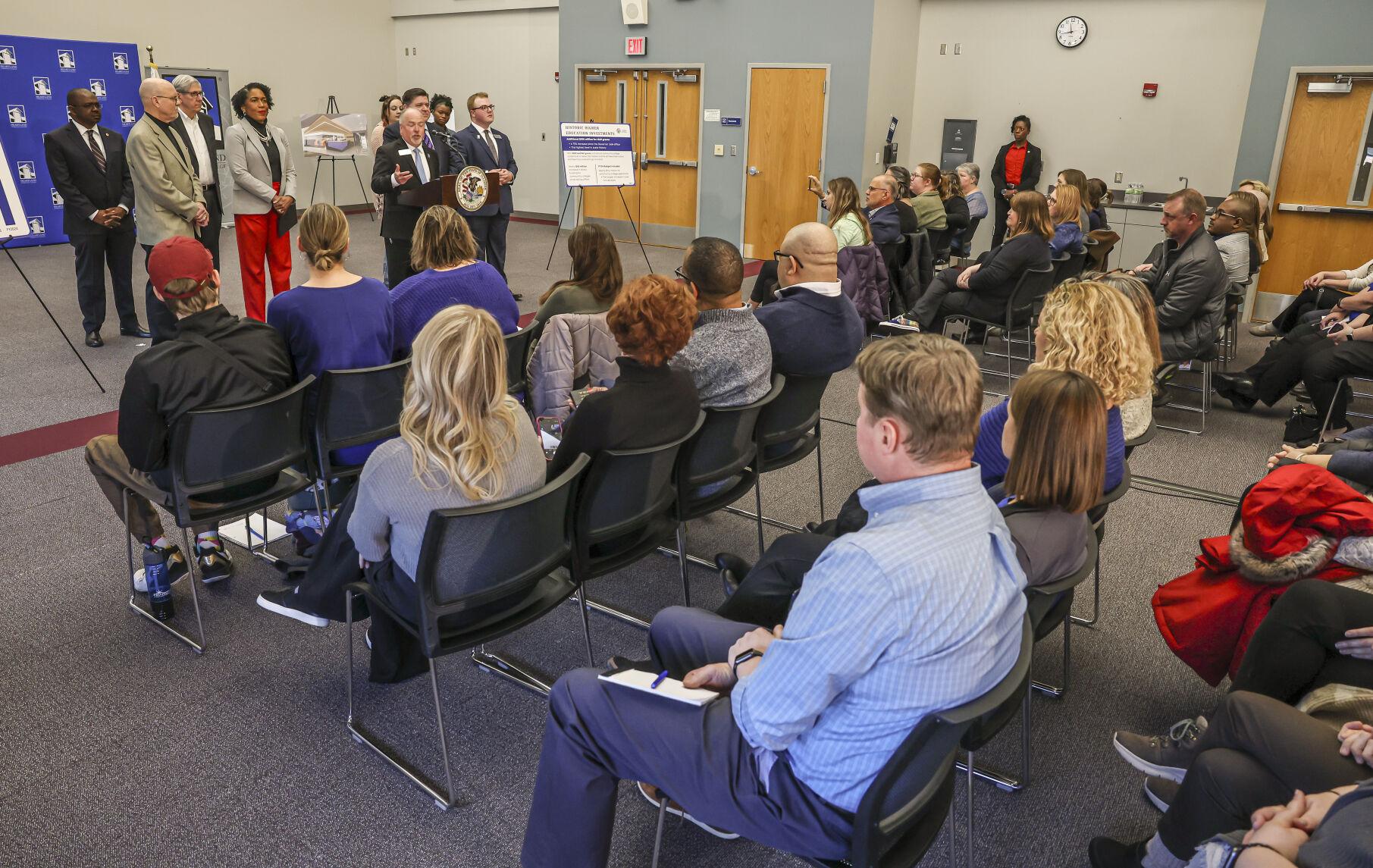 "One of the challenges that community college students face, for example, is transportation and childcare," he said. "Those are two huge ones."
Colleges also often provide wider support services, which can address some of those barriers, though Pritzker acknowledged there may be more for the state to do.
"We are providing significant funding today. Could we do more? I'm sure. (...) I've talked to a number of presidents of colleges about this," he said. "It's making a big difference."
Rodney Billerbeck is the student trustee on Heartland's board and a MAP grant recipient. Going to Heartland has helped him set a path in life and opened opportunities, he said.
"I can say confidently that Heartland has enabled my passions and allowed me to pursue a fulfilling journey towards the goals that I see for myself down the road," he said.
See photos from the game in Champaign
Contact Connor Wood at (309)820-3240. Follow Connor on Twitter:@connorkwood