Education
alert featured
MARTIN LUTHER KING JR. DAY
Kids learn strategy, sportsmanship at annual MLK chess tournament
NORMAL — At 5 years old, Eleanor Schenk already knows when she's met her match.
"I had three pawns and a king, so I had to call it quits," she reported to her father, Andrew Schenk, following her first Monday morning chess game at the 2023 Martin Luther King Scholastic Chess Tournament.
But Eleanor wasn't discouraged. The kindergarten student at Thomas Metcalf Elementary was stoked for several more games that day, as 152 young contestants convened at the Illinois State University Bone Student Center to put their minds to the test.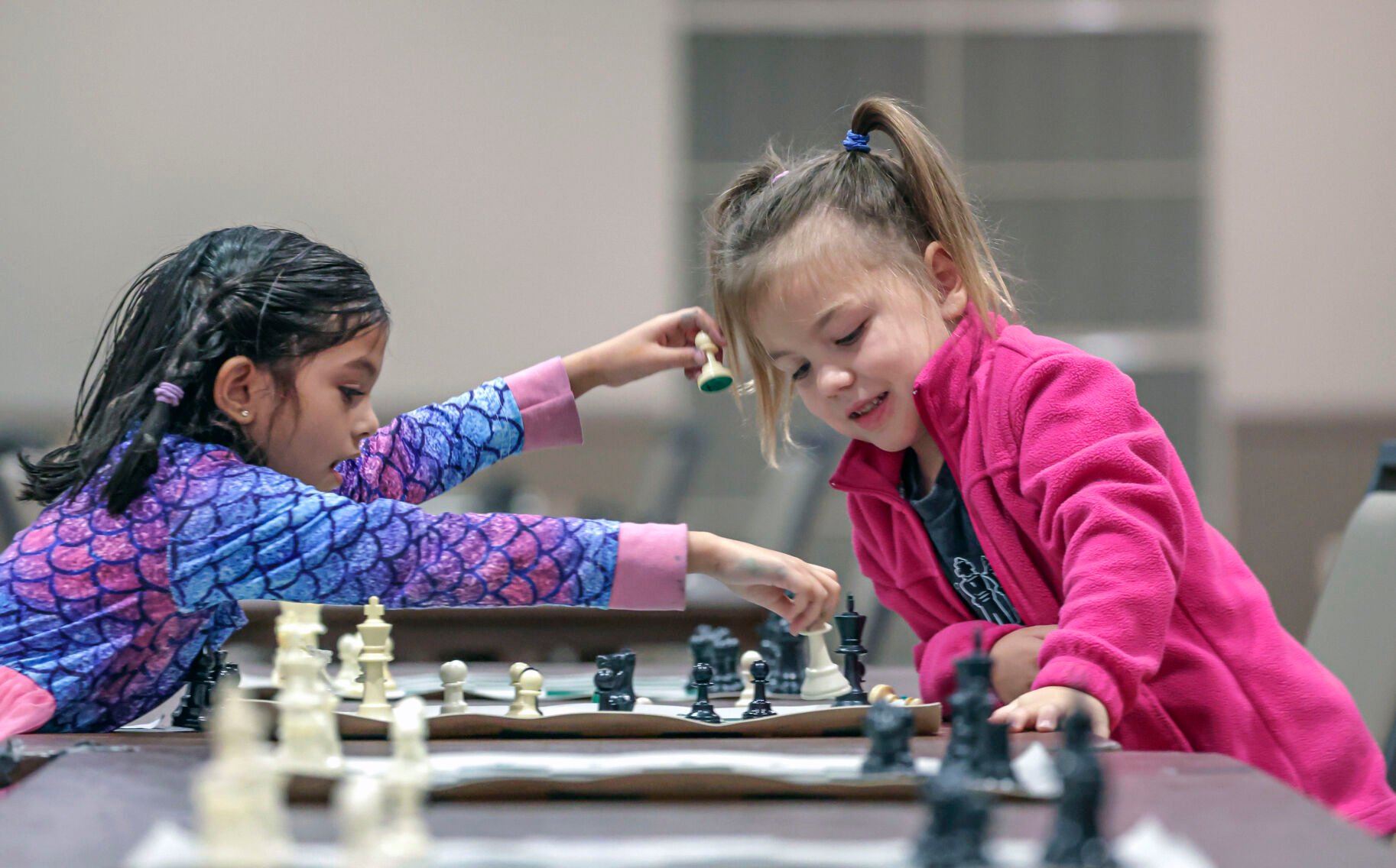 The event returned for its 36th year on the national holiday recognizing the civil rights leader, a date tournament director Jeff Smith said was chosen by its founder to honor King's legacy.
Smith said the tournament was founded in 1988 by late Normal Town Councilman Garrett Scott, who Smith said had attended MLK's "I Have a Dream" speech in 1963. Scott, who died Aug. 8, taught chess to thousands of children, according to previous Pantagraph reporting.
Smith said the event's organizers want the kids to focus on their similarities, treat each other with respect, play a game and "hopefully have a hobby for life."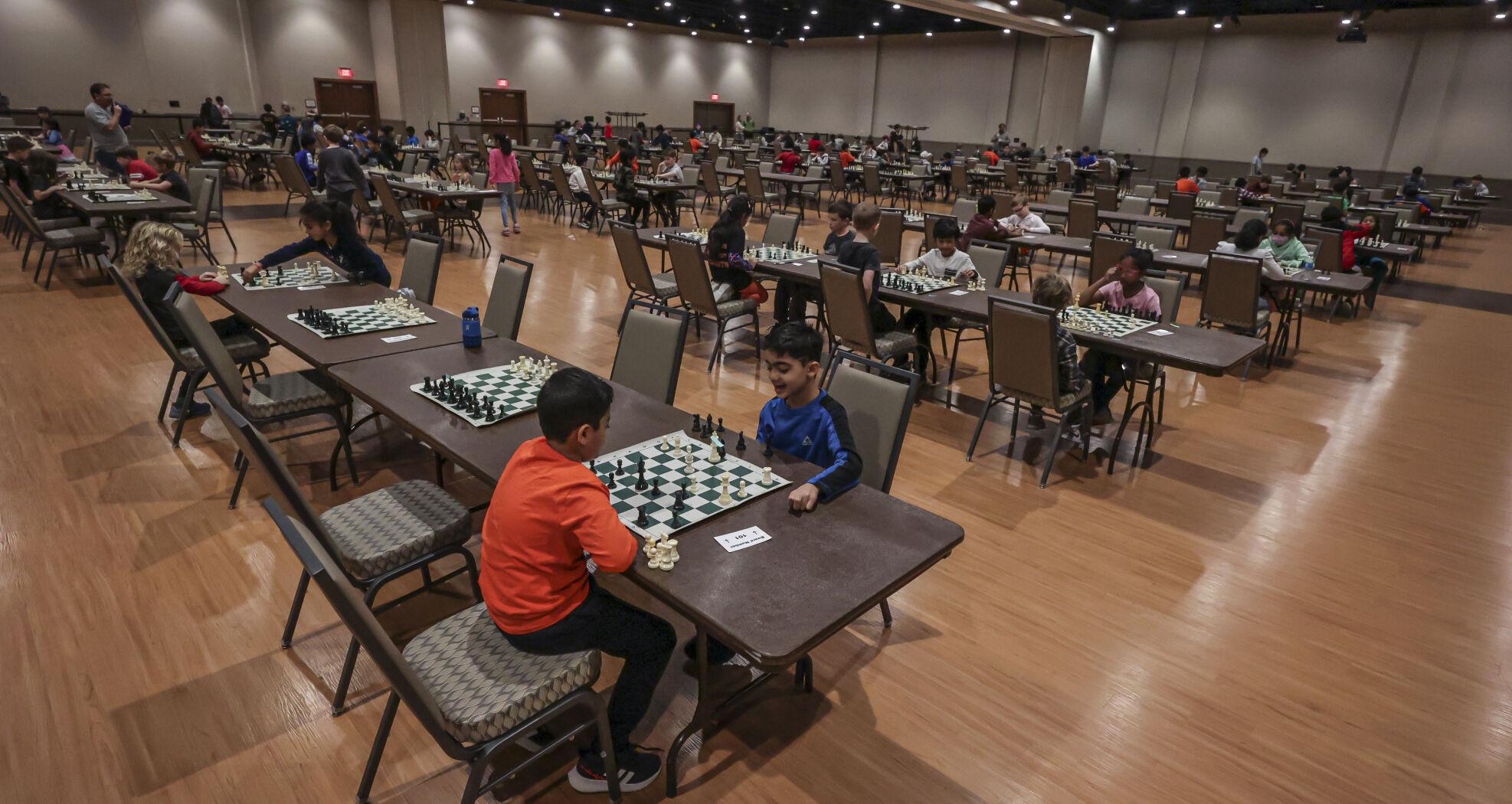 Games were disrupted shortly after 1 p.m. Monday when a power outage at the university put the tournament on hold. About 20 minutes later, games resumed under emergency lights, he said.
The tournament was later cut short by one round for most players, Smith said. Junior high players only made it to the fourth round, and all other divisions had the tournament called at the fifth round.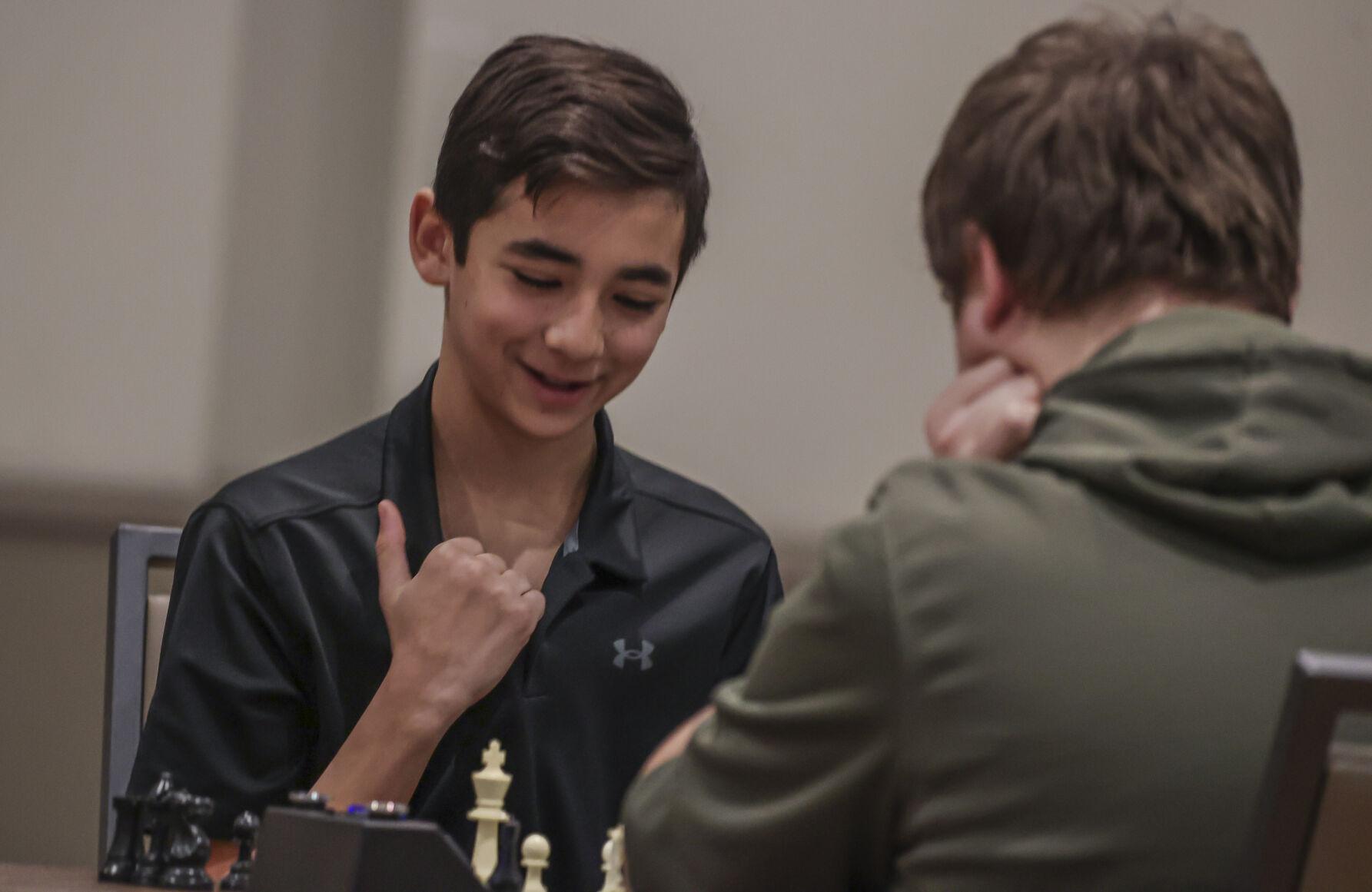 Want to learn more about the effort to plant 10,000 trees in McLean County this year? You can do so Thursday at the McLean County Museum of Hi…
Think different
Father Andrew Schenk agreed that the game of chess, with its mental challenges and life lessons, makes a great learning experience for his young daughter.
Smith said the game teaches children sportsmanship — how to win or lose — as well as critical thinking and planning ahead.
While some of the participants may be little, he said, they'll be concentrating big-time on their game.
Zach Borne, a sixth grade student at Chiddix Junior High School, made quick work in his first round, declaring "checkmate!" in about 15 minutes. He said it was one of the fastest games he ever played.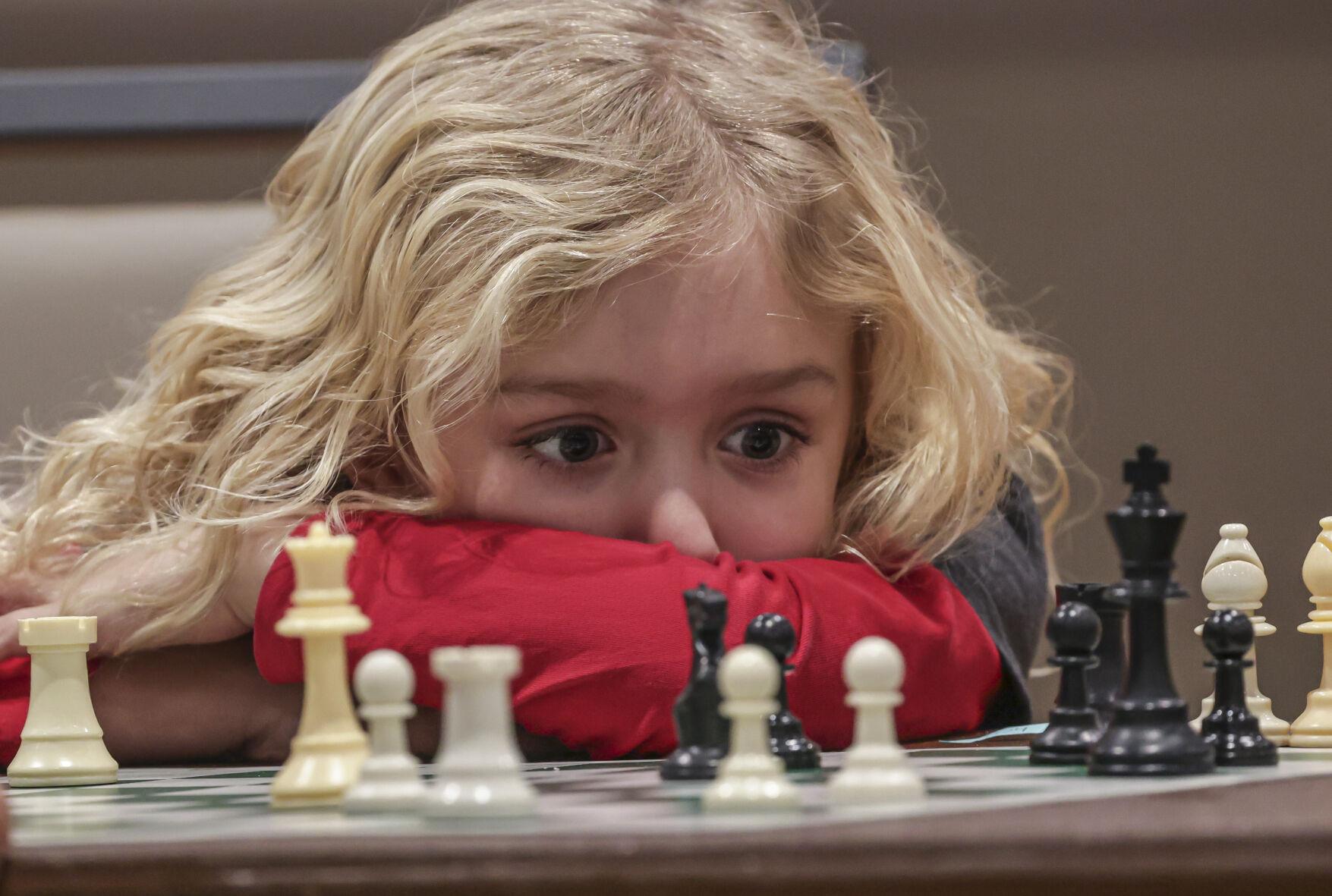 Zach said his opponent was moving fast and not controlling their pieces well, so he took advantage. He said he usually likes to take his time in a game.
His first pieces to advance were his knights and pawns. Zach said that's a good way to open up the board.
"When you bring your pieces out in a game, you can attack better," he said.
With his queen having secured an early forward position, Zach said he marked his first check on his adversary.
He chalked up the quick win to being matched with a lower-ranked opponent. He said there's a few kids in the tournament who are rated higher than he is, and they're "a lot of fun to play."
Gabriel Wells, a first grader at Metcalf Elementary, entered Monday for his first chess tournament. He said it's a hard game, but challenging himself is great.
His mother, Rachel Wells, noted her son gets to have fun with his friends too.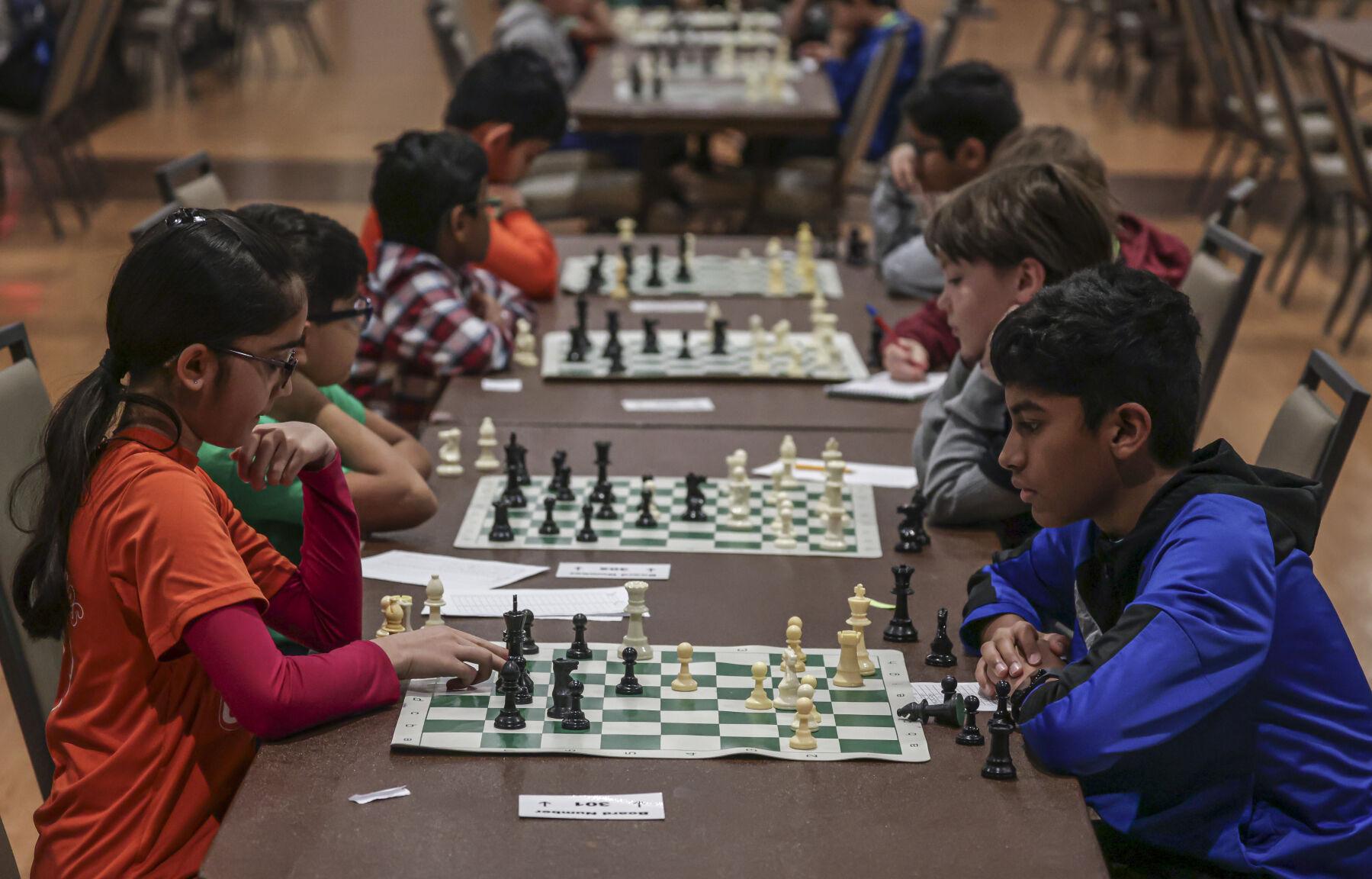 There was also Mariah Walter, an eighth grader at Chiddix Junior High School. She won her first game, taking only five of her adversary's pieces.
Mariah said she enjoys the challenge of the game, and has been playing for about seven years. She plans to return to an all-girls chess tournament in April.
The best life lesson chess has taught her: "Always be prepared."
Dhananjeyan Rajkumar, first grader at Benjamin Elementary School, made moves as well on Monday. He said he likes how challenging the game is, and learning how other people play.
Dhananjeyan placed third in the lower primary section, behind only Oscar Finkin and Jeremy Wang with Hickory Grove Elementary School in Dunlap.
The first leader of Illinois State University's fledgling College of Engineering will start April 1, officials announced Friday. 
Another Benjamin Elementary School student at the tournament was Aadhav Kumar. His mother, Amaravathy Chinnakannu said her second grade son gets to learn about competition in the game. She said the participating children will find that winning and losing doesn't matter, and that realization will make them stronger.
The event was co-organized by Amy Green, president of the Bloomington-Normal Area Scholastic Chess club. She estimated over 300 students in both Bloomington School District 87 and McLean County Unit 5 schools are studying the game through their organization.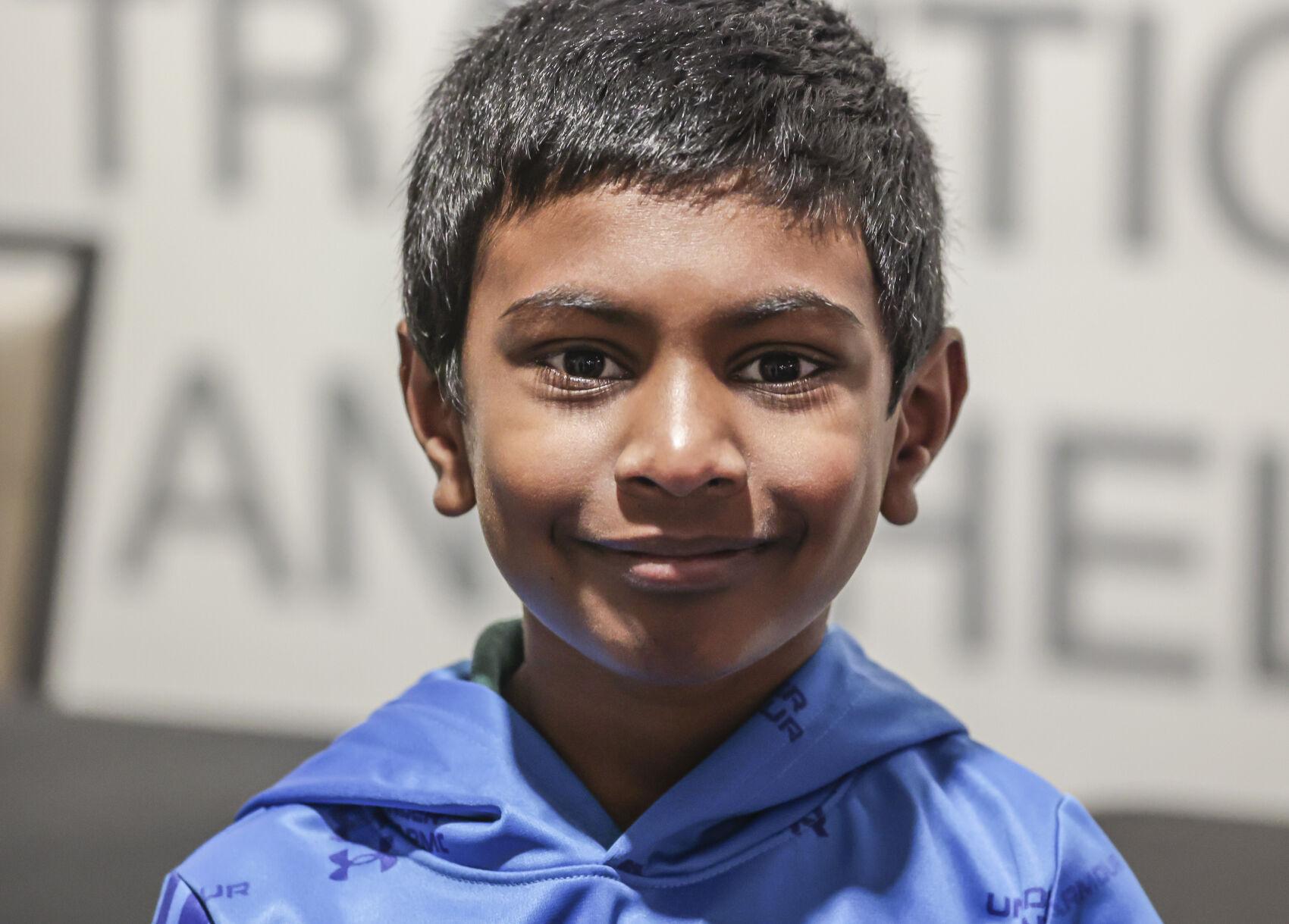 She said her son, Austin Schillage, now a junior at Bradley University, started playing in kindergarten. Green said her son set a model for other students that shows how chess helps in other areas in life, including athletics. She said he played baseball and football in school.
The game also gave her son the discipline to take things seriously. Green said he once told her: "I can't believe I could sit still for an hour and 30 minutes."
---
Best Universities collected information on the schools that the top 10 women Fortune 500 CEOs attended, using company websites, news coverage,…
Contact Brendan Denison at (309) 820-3238. Follow Brendan Denison on Twitter: @BrendanDenison