NORMAL — Midwest Fiber hopes $3 million in upgrades over three weeks will boost both business at its Twin City facility and local recycling rates.
The Normal-based company will "idle" its 422 S. White Oak Road facility — continuing to take in recyclable products but not immediately processing them — into early May to install equipment that will improve its capacity by as much as 33 percent, said Director of Sales and Procurement Todd Shumaker.
"This gives us capacity to add more jobs as we process more material in the future," he said. "We want to keep working with the local communities to try to improve their recycling programs and maybe reach out to nearby communities" to process their recyclables.
The Normal facility takes in recyclables, including aluminum, cardboard, glass, paper and plastic, from communities within a 50-mile radius, sorts them and removes trash and other materials that don't belong. The current processing rate of about 13 tons of material per hour could grow to more than 20 per hour with the new equipment.
Some of that is done by hand by the facility's about-100 employees, but much of it is mechanical, and new mechanical pieces will help improve the process.
"One of the main components is called an optical sorter, which will help identify materials that our primary sorting hasn't gotten out," said Shumaker. "Maybe a plastic water bottle flattened so much it resembles paper, and it's contaminated within newspaper. ... The optical sorter will identify it as plastic, and we can remove it and have a better product."
"Some of it is changing requirements on the paper. (Buyers) want a quality (product), so this equipment helps with that," Shumaker said of the upgrades. "But we're also doing this expansion with a long-term vision."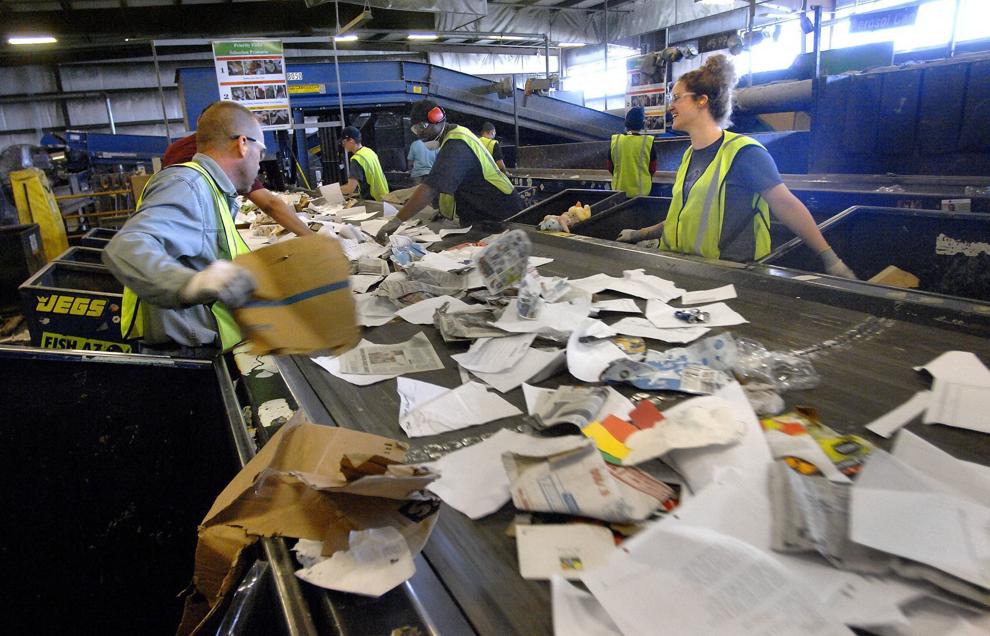 "Midwest Fiber's expansion will not only benefit recycling, it is a clear sign of confidence in our systems despite some of the anxiety that is occurring elsewhere around recycling," said EAC Executive Director Michael Brown.
The center also is in the middle of a public education campaign on recycling contamination that's expected to ramp up this spring and summer. Officials are targeting "wishcycling" — well-meaning residents putting trash in with their recycling thinking the material is, or could be, recyclable.
Contact Derek Beigh at (309) 820-3234. Follow him on Twitter: @pg_beigh