State Farm also saw underwriting gains and increases in total revenue, net income and net worth, according to financial results released Friday.
The net worth of the property-casualty group was $100.9 billion at the end of 2018, an increase of nearly $4 billion from its position at the close of 2017, when net worth was reported at $97 billion.
The property-casualty companies engage in automobile, health, homeowners, commercial multiple peril and reinsurance lines of business.
The companies reported a combined underwriting gain of $1.7 billion on earned premium of $65.2 billion in 2018, a significant turnaround from the underwriting loss of $6.5 billion on earned premium of $63.9 billion in 2017.
State Farm CEO Michael Tipsord earned $6.6 million in 2018. His compensation includes his base salary and his at-risk incentive compensation.
The at-risk incentive compensation is based on financial results, growth, customer retention and employee engagement for the three years prior to the year of compensation.
"While 2018 was a profitable year for State Farm, we view our financial results over a longer period of time," said Jon Farney, senior vice president, treasurer and chief financial officer.
"Over the last three years, we have increased our financial strength even with a combined underwriting loss, all while helping millions of our customers recover from the unexpected and live life confidently with the protection that we provide," he said.
Steve Weisbart, senior vice president and chief economist with the Insurance Information Institute, said the financial report from State Farm is similar to what he has seen from others in the insurance industry.
He noted that 2017 was "a horrible year for catastrophes" with "three major hurricanes virtually one right after another" in addition to wildfires and a harsh winter.
By comparison, despite major wildfires in California, 2018 did not experience as extensive events.
"Our overall catastrophe claims costs for our fire affiliates decreased compared to 2017," said State Farm spokesman Roszell Gadson. "Catastrophe claims costs for our auto affiliates were below expected levels in 2018, following back-to-back record high catastrophe years. We also saw improvement in non-catastrophe loss trends and results in our auto line of business."
State Farm's auto insurance business, which represents 65 percent of the property-casualty companies' combined net written premium, had an underwriting gain of $1.1 billion, compared to an underwriting loss of $2.8 billion in 2017.
Weisbart said there was a unusual frequency in auto accidents in 2016 and 2017, but "2018, as far as we can tell, seems to have reversed that … industry-wide."
In late January, State Farm said it was cutting its auto rates by 2 percent for Illinois customers, effective March 18. State Farm said it will impact about 2.7 million customers of State Farm Mutual insuring a private passenger vehicle in Illinois, adding total savings for all customers in the state will be about $43 million.
Gadson said, "While 2018 was a profitable year for State Farm, it is important to consider that in a business as highly cyclical as our, one year's results do not provide a complete picture of a company's long-term performance."
Emphasizing that State Farm assesses its financial results "over a longer period than one year," Gadson said, "We strive to achieve results that allow us to maintain the financial strength necessary to serve our customers and deliver on our promise to be there when the unexpected happens."
---
Well-insured: A look back at State Farm Insurance in Bloomington
A look back at State Farm Insurance in Bloomington in 12 photos
A walk from State Farm agents and guests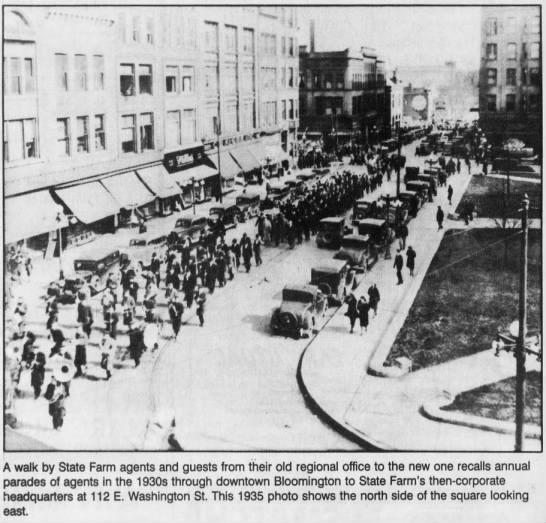 Carl Sneed, VP of residential lending at State Farm Bank
Darrell Kehl has been appointed VP of data processing and programming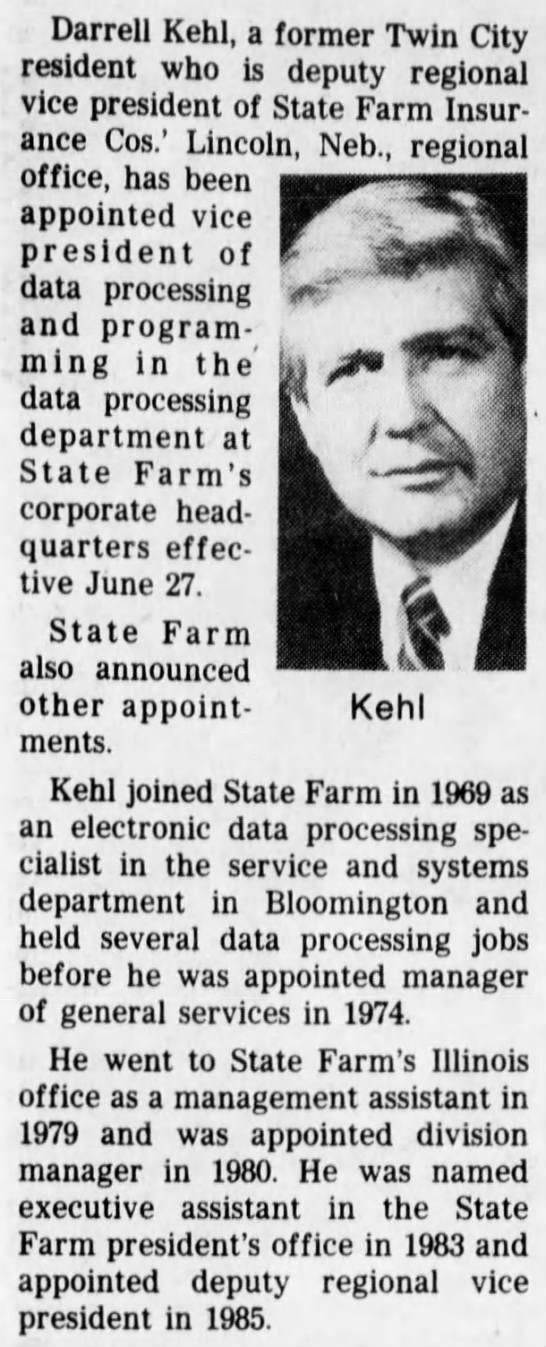 Ed Rust Jr,. chairman and COO of State Farm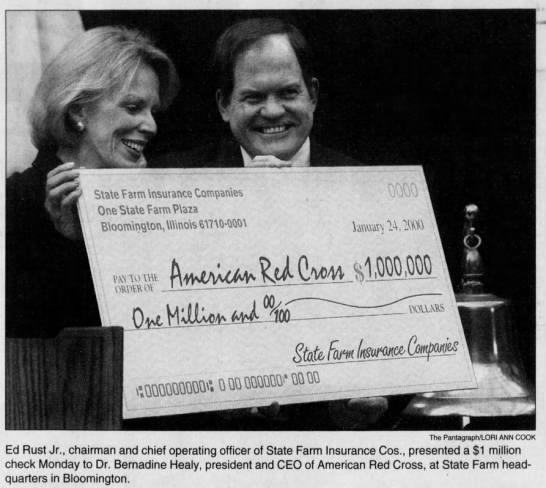 Honoring Fire Dogs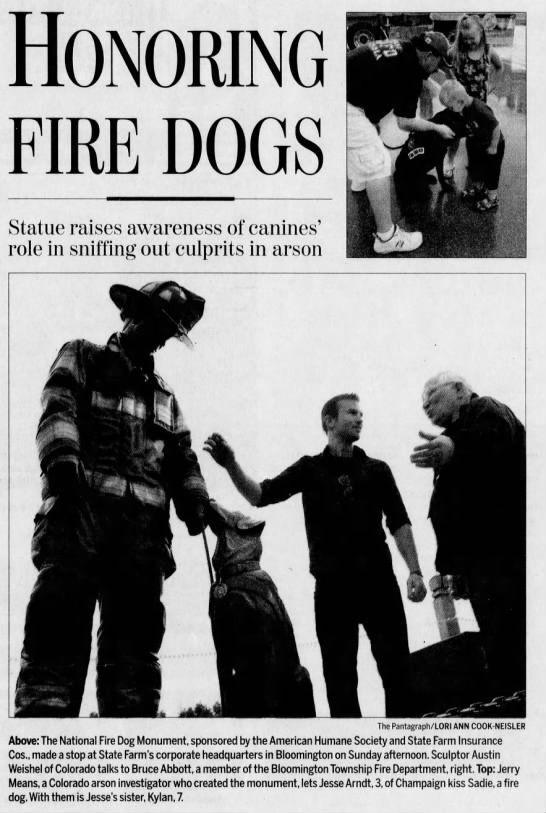 Outage closes State Farm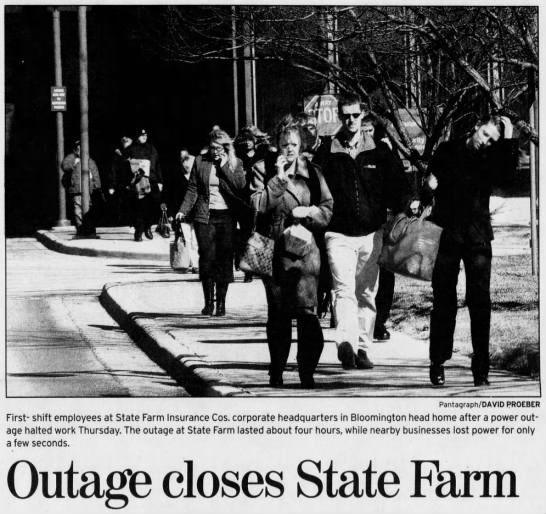 Reigning NBA MVP LeBron James speaks in the atrium of State Farm Insurance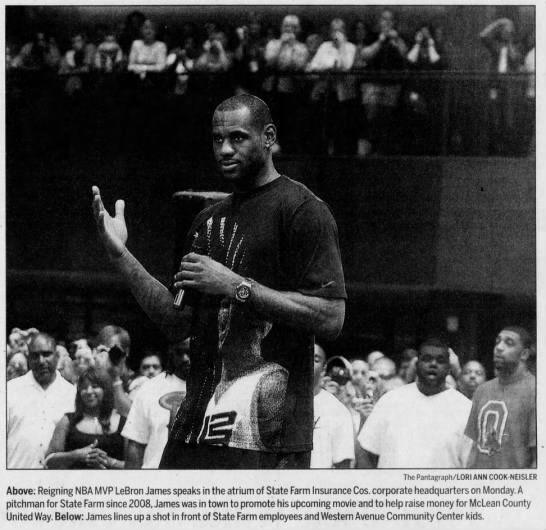 Scare at State Farm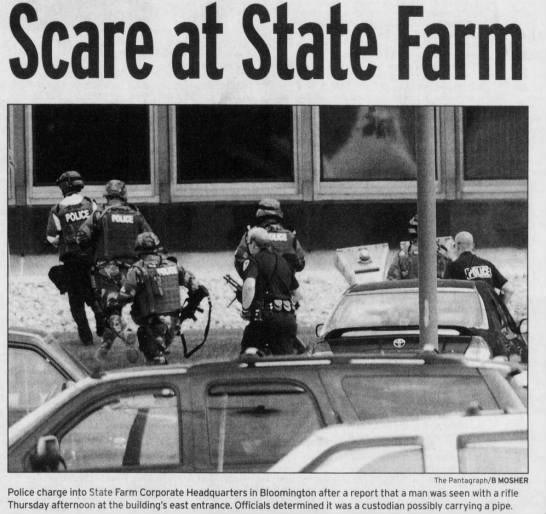 Sounds of Riveters' Hammers and the Grinding of Cement Churners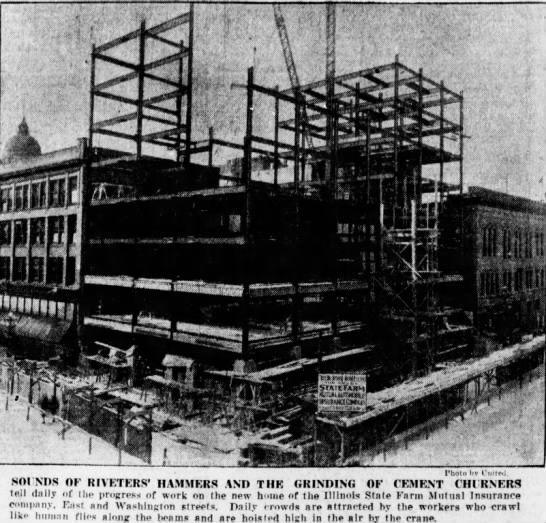 State Farm boss meets with redlining protesters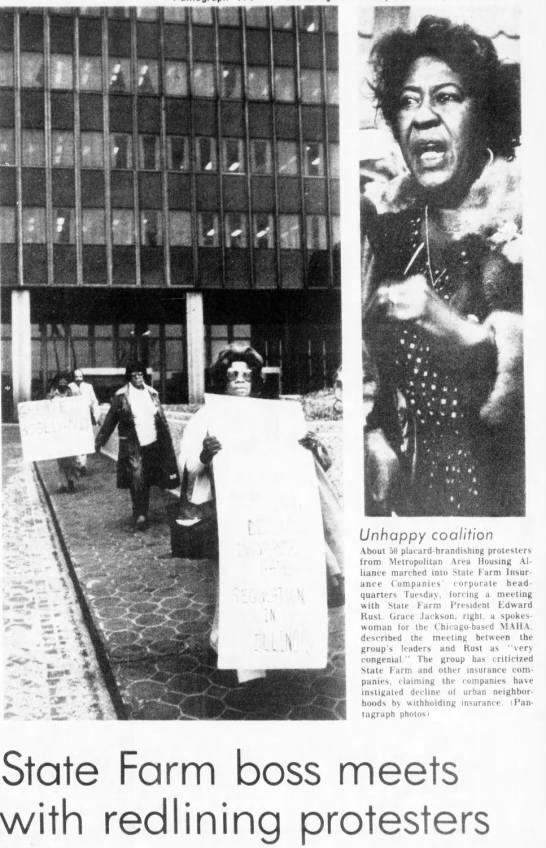 The logo atop the headquarters receives a fresh coat of paint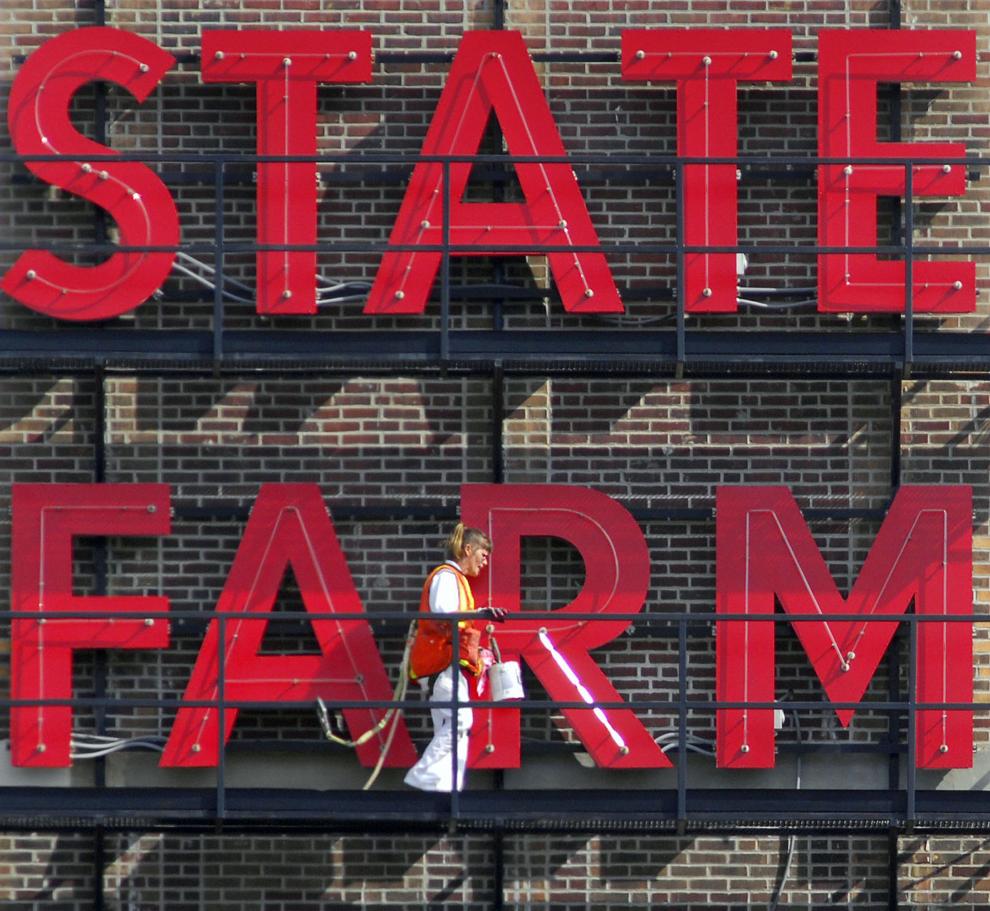 We Need You - Buckle Up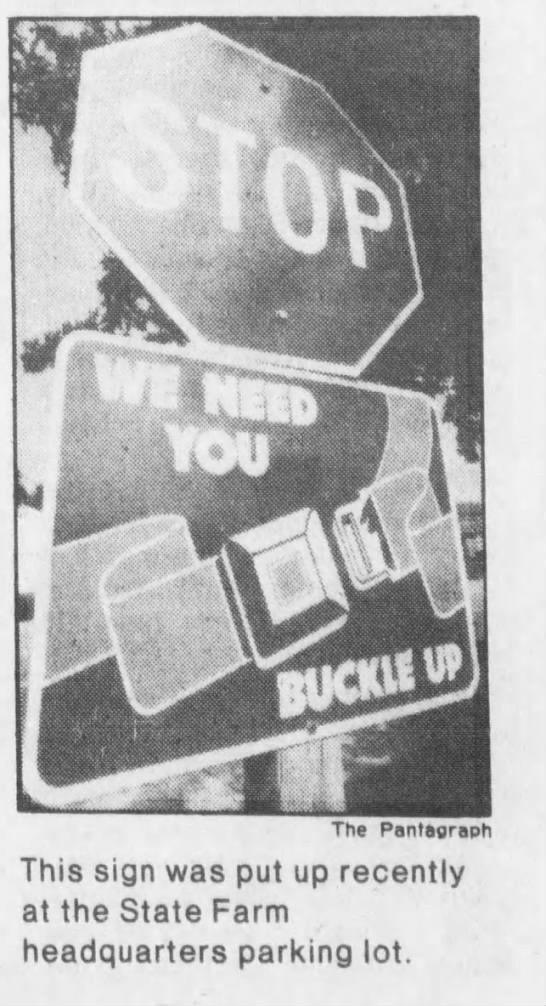 Contact Lenore Sobota at (309) 820-3240. Follow her on Twitter: @Pg_Sobota