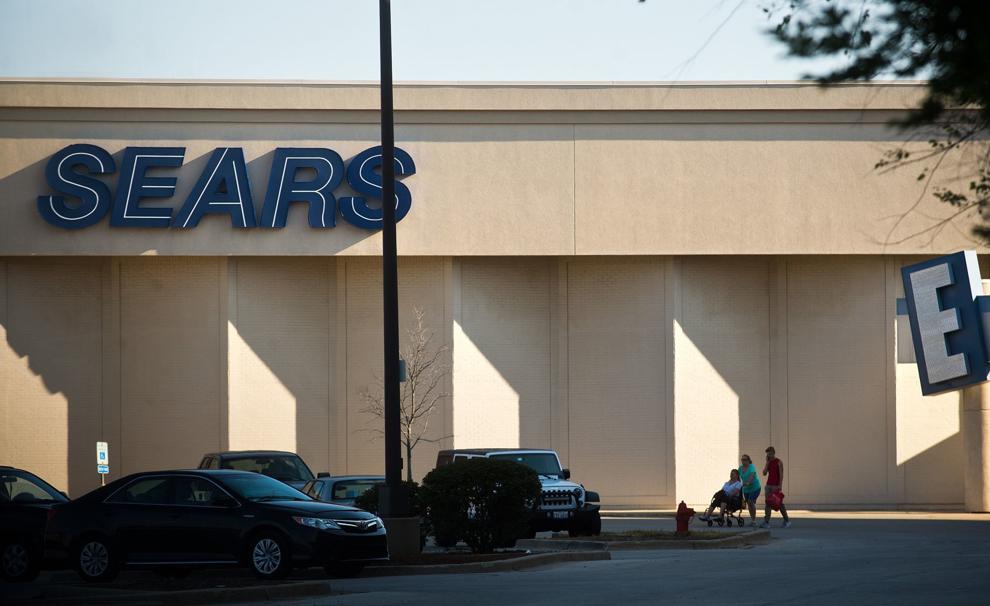 BLOOMINGTON — The closing of the Sears store at Eastland Mall was greeted with a lack of surprise but no lack of ideas for what might be done with the space.
Stacey Keating, director of public relations and corporate communications for CBL Properties, which owns Eastland Mall, said, "This closure gives us the opportunity to elevate the Sears building into a more productive use for the property."
Sears is the fourth Eastland anchor store to close or announce its closing in the past year. Only Kohl's will remain as an anchor after Sears closes in November. The Sears auto center closes next week.
Dozens of people who responded to a Pantagraph online poll had a variety of suggestions, ranging from a two-story casino to a variety of specific stores and restaurants to a residential senior village with amenities and shops.
Although the departure of Sears is disappointing, "no one is particularly surprised that it happened," said Zach Dietmeier, director of marketing and communications for the Bloomington-Normal Economic Development Council. 
Noting that Sears has been struggling for several years, Dietmeier said the ability of the Bloomington-Normal store to be among the last to close "is a credit to the McLean County community."
Employment in the retail sector in the Bloomington-Normal area has been relatively stable despite the closing of several high-profile stores, according to the U.S. Bureau of Labor Statistics.
Preliminary figures for July showed 9,400 retail employees in the Bloomington-Normal area, down from 9,500 in July 2017.
Since 2008, the retail employee numbers for July have ranged from a high of 9,700 in 2015 to a low of 9,200 in 2013. The highest numbers in any month since January 2008 were 10,200 in November 2016 and December 2016.
"Retail can be volatile," said Dietmeier. "For the long term, it's about refocusing and adaptability" as consumer attitudes change.
Colleen Kannaday, chair of BN Advantage, an economic development strategy, was disappointed but not surprised by Sears' closing.
"Leaders in the community are in conversation with the management company for the mall and we are expressing our ideas, concerns and a broader vision," Kannaday said.
"The typical mall as we know here locally is changing across the United States," Kannaday said. "Consumers are looking for different types of experiences and there are many different shapes, forms, services, etc., that can emerge in a space like this."
"I believe one thing that we can all do from a community perspective is shop local," she said.
Readers at Pantagraph.com on Thursday provided a wealth of suggestions for future uses of Ea…
For many, the announcement was personal.
One Clinton man, Larry Buss, said he may never have been born if it weren't for Sears in Bloomington.
"My mom worked at the old store downtown during World War II," he said. "If she had not been working there, she would probably never have met my dad. She was rooming on Gridley Street in a rooming house where my dad's sister lived as well. My dad was home on leave and was visiting his sister. He met my mom and as they say, the rest is history.
"She also worked at the new store at Eastland when it first opened. They wanted her to help with the transition from the old office procedures to the new modern world of accounting. I remember visiting the mall before it opened. It was amazing to see how large it was and all the cool stores it housed."
Sears and JC Penney were the mall's first primary anchors when it opened in 1966 as Eastland Shopping Center. Bergner's followed in 1973, then Kohl's in 1984 and Famous Barr in 1998. Macy's replaced Famous Barr in 2005.
"When I talk to folks about Kohl's, they congratulate me and Kohl's, and tell me, 'Hey, great job, you are thriving, and doing well,'" said Cristin Lee, district manager for Kohl's at Eastland, who spoke Wednesday during a Chamber of Commerce forum. "But that's also a little bit sad because Bergner's had been around for years with a loyal customer base and also a loyal associate base who lost their jobs."
Reporters Kevin Barlow, Maria Nagle and Paul Swiech contributed to this story.
---